These 25+ easy and romantic 5-year Anniversary Quotes will make your big day more memorable.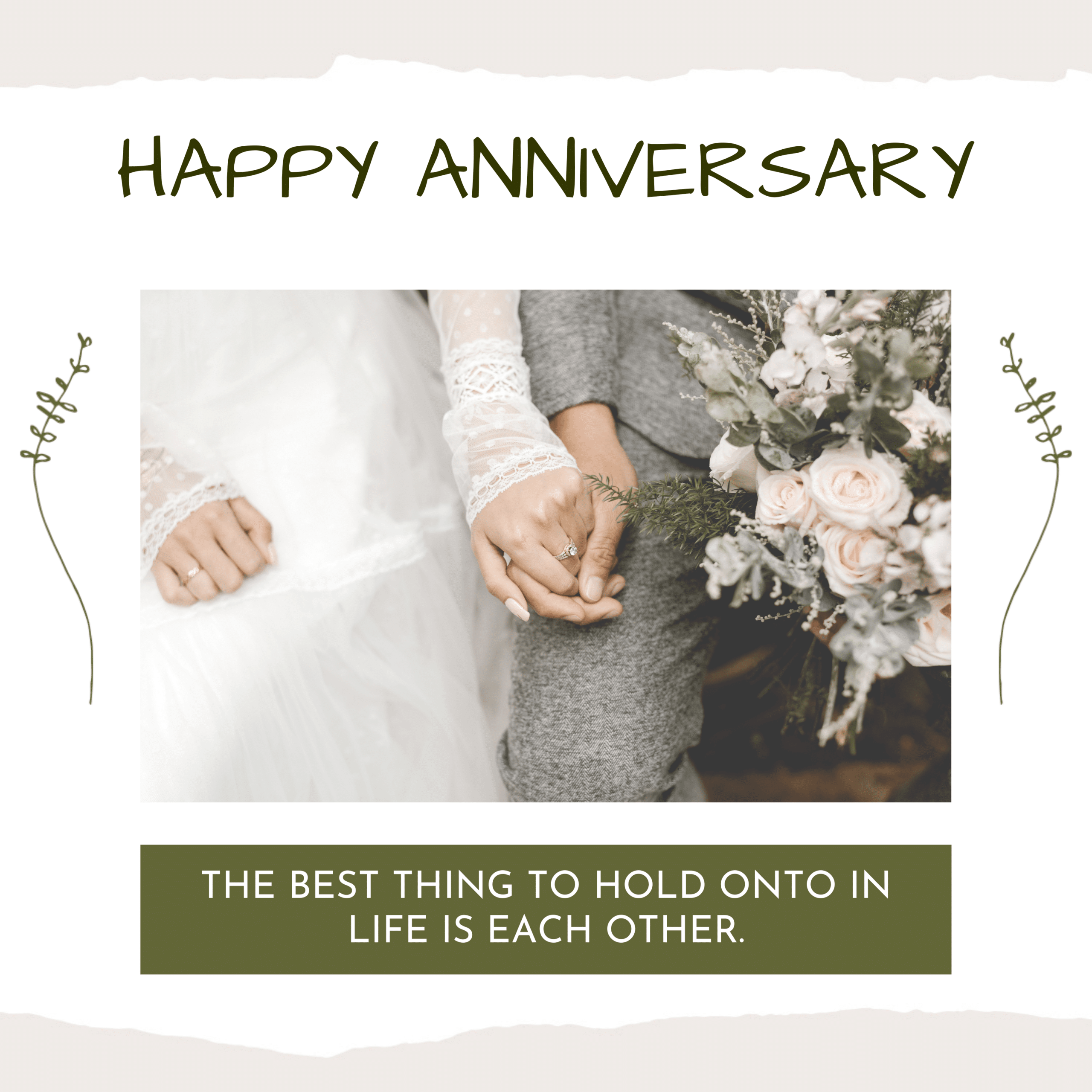 Tips for your happy 5-year Anniversary
Happy 5-year anniversary to you! What a significant milestone you and your partner have managed to reach!
The 5th Wedding Anniversary is generally not considered to be as special as the 10 or 20-year milestone. All the same, how many couples do you know that have made this far these days? Not many, to be honest. Every effort you and your spouse have put in to strengthen your relationship is all worth mentioned and appreciated, let alone a precious 5-year journey together. It has to be you two being a devoted and winsome couple despite all the difficulties you had to face in said period.
For this reason, 5th anniversary gifts and a lovely message for your partner are always favored by most people, when it comes to marking such an extraordinary milestone together. If you are not an expert in words, let us help you prepare your own Anniversary Card for your loved one. Take a look at our following list of the most romantic, enchanting, and remarkable 5-year anniversary quotes for him and her to celebrate your special day.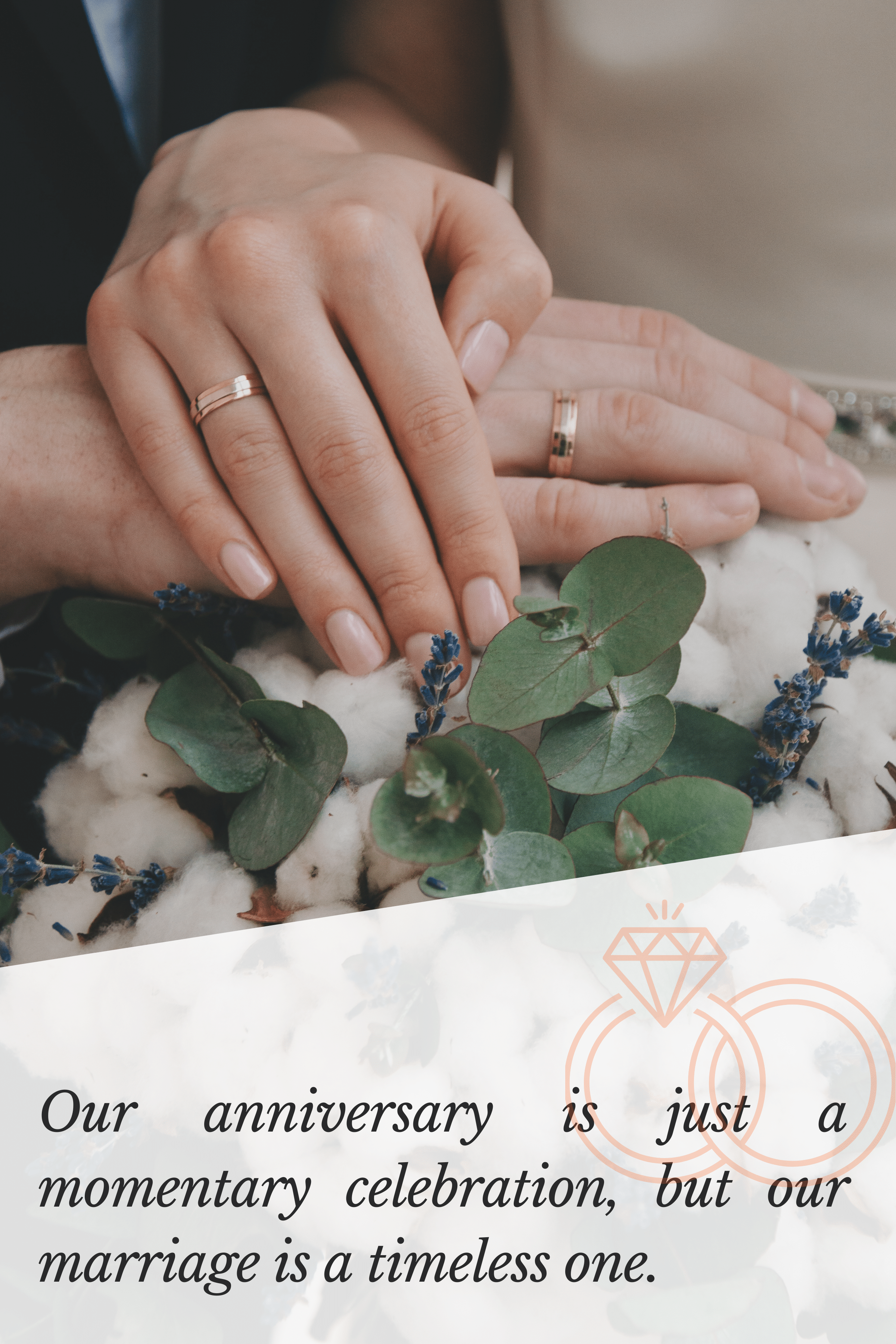 5-year anniversary quotes for him
5-Year Anniversary Quotes For Him
On your wedding anniversary, handing a card to your partner showing your gratitude toward his wholehearted support for you and your relationship over the course of 5 long years can definitely put a big smile on his face. Writing just a few simple yet honest words to express how much he means to you, you can set the right atmosphere for your heartwarming anniversary's evening.
"Immature love says: 'I love you because I need you.' Mature love says 'I need you because I love you.'" – Erich Fromm
"Because of you, I laugh a little harder, cry a little less, and smile a lot more." – Anonymous
"Our anniversary is just a momentary celebration, but our marriage is a timeless one. Happy anniversary to us!" – Anonymous
"You are not just my husband but my best friend. Thanks for always fooling around with me. Happy five years together!" – Anonymous
"I never loved you any more than I do, right this second. And I'll never love you any less than I do, right this second. Happy anniversary, my darling." – Inspired by Kami Gracia
"So, I love you because the entire universe conspired to help me find you. Happy our 5th anniversary!" – Inspired by Paulo Coelho
"Thanks for being my handyman even when nothing between us ever feels broken. Happy anniversary, my dear!" – Anonymous
"With you in my life I know I'll always have the support that I need to follow my dreams. Thank you for making my biggest dream come true of all!" – Anonymous
"To my husband, my soulmate, lover, companion, and friend, you mean so much to me. Even though we've only been together for five years, I can't imagine life without you." – Anonymous
"If I know what love is, it is because of you. Happy anniversary, my hubby!" – Inspired by Herman Hesse
"You are my today and all of my tomorrows." – Christopher Lee
"You have touched a part of my heart that no one else has ever been able to get to. I will love you forever." – Anonymous
"For it was not into my ear you whispered, but into my heart. It was not my lips you kissed, but my soul." – Judy Garland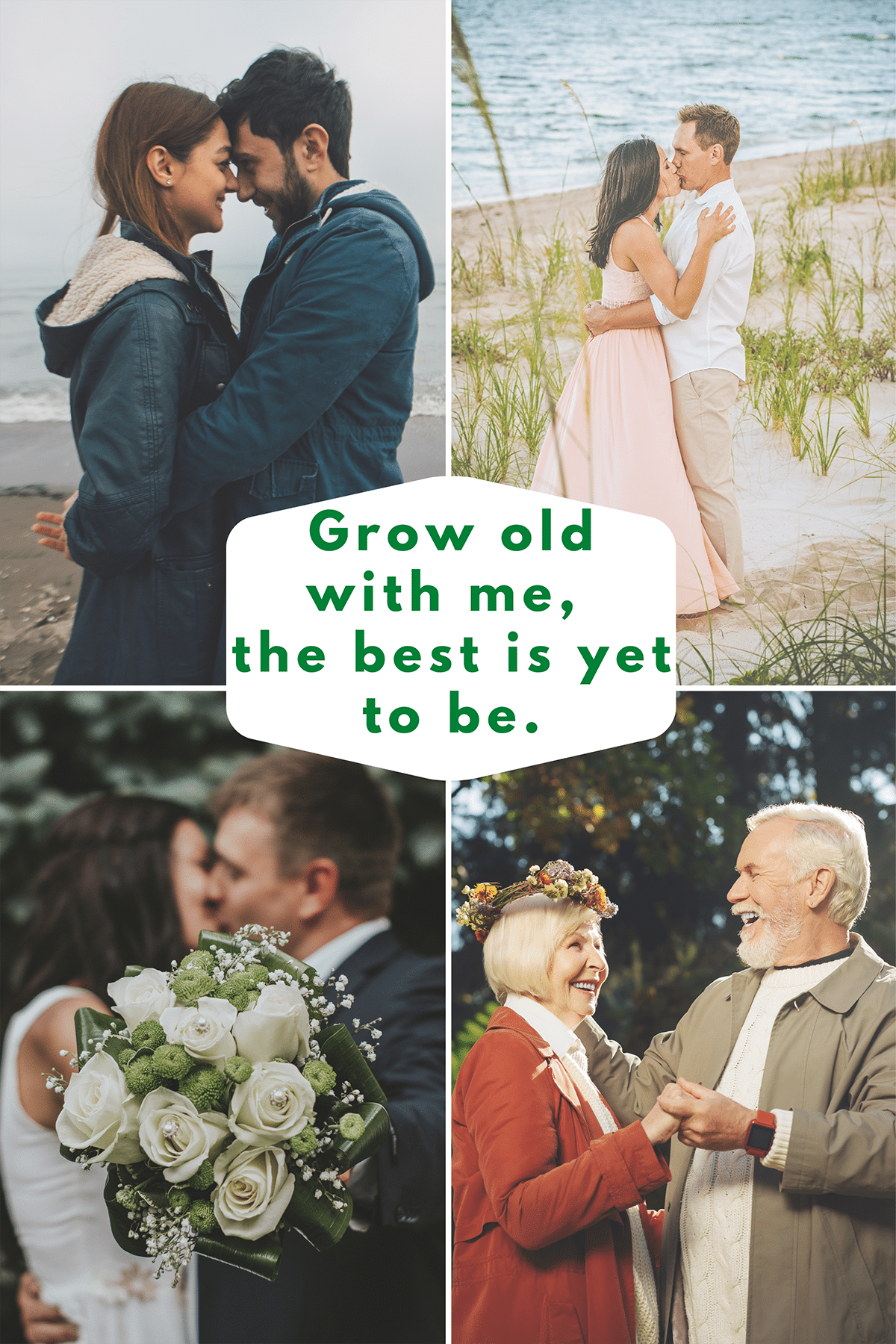 5-year anniversary quotes for her
5-Year Anniversary Quotes For Her
Here we are with the awesome gentlemen, who usually find it difficult when it comes to writing a heartfelt message for their beloved wives. We, however, would suggest that all you need to do is to just put all your love into it, expressing all the emotions and feelings you had for her during the time. Additionally, in case you find your own words are not enough, writing one or some of these quotes or even some lyrics in your Anniversary Card surely will make your queen fall in love with you once again.
"In all the world, there is no heart for me like yours. In all the world, there is no love for you like mine." – Maya Angelou
"The best love is the kind that awakens the soul; that makes us reach for more, that plants the fire in our hearts and brings peace to our minds. That's what I hope to give you forever." – Nicholas Sparks
If you live to be a hundred, I want to live to be a hundred minus one day so I never have to live without you." – A. A. Milne
"You are the finest, loveliest, tenderest and most beautiful person I have ever known and even that is an understatement. Happy anniversary my dear!" – Inspired by F. Scott Fitzgerald
"I love you, and I will love you until I die, and if there's a life after that, I'll love you then." – Cassandra Clare
Whatever our souls are made of, mine and yours are the same." – Inspired by Emily Brontë
"Forever is a long time, but I wouldn't mind spending it by your side." – Anonymous
"I saw that you were perfect, and so I loved you. Then I saw that you were not perfect and I loved you even more. Happy our five years together." – Inspired by Angelita Lim
"A wedding band is the smallest handcuff ever made, I'm glad I chose my cellmate wisely. Happy anniversary to you, sweetie!" – Anonymous
"I wish there was a word more than 'love' itself to convey what I feel for you. Happy anniversary my lovely wife!" – Faraaz Kazi
"In a sea of people, my eyes will always search for you." – Anonymous
"It's so great to find that one special person you want to annoy for the rest of your life." – Rita Rudner
"Better than I was, more than I am. And all this happened by taking your hand." – Anonymous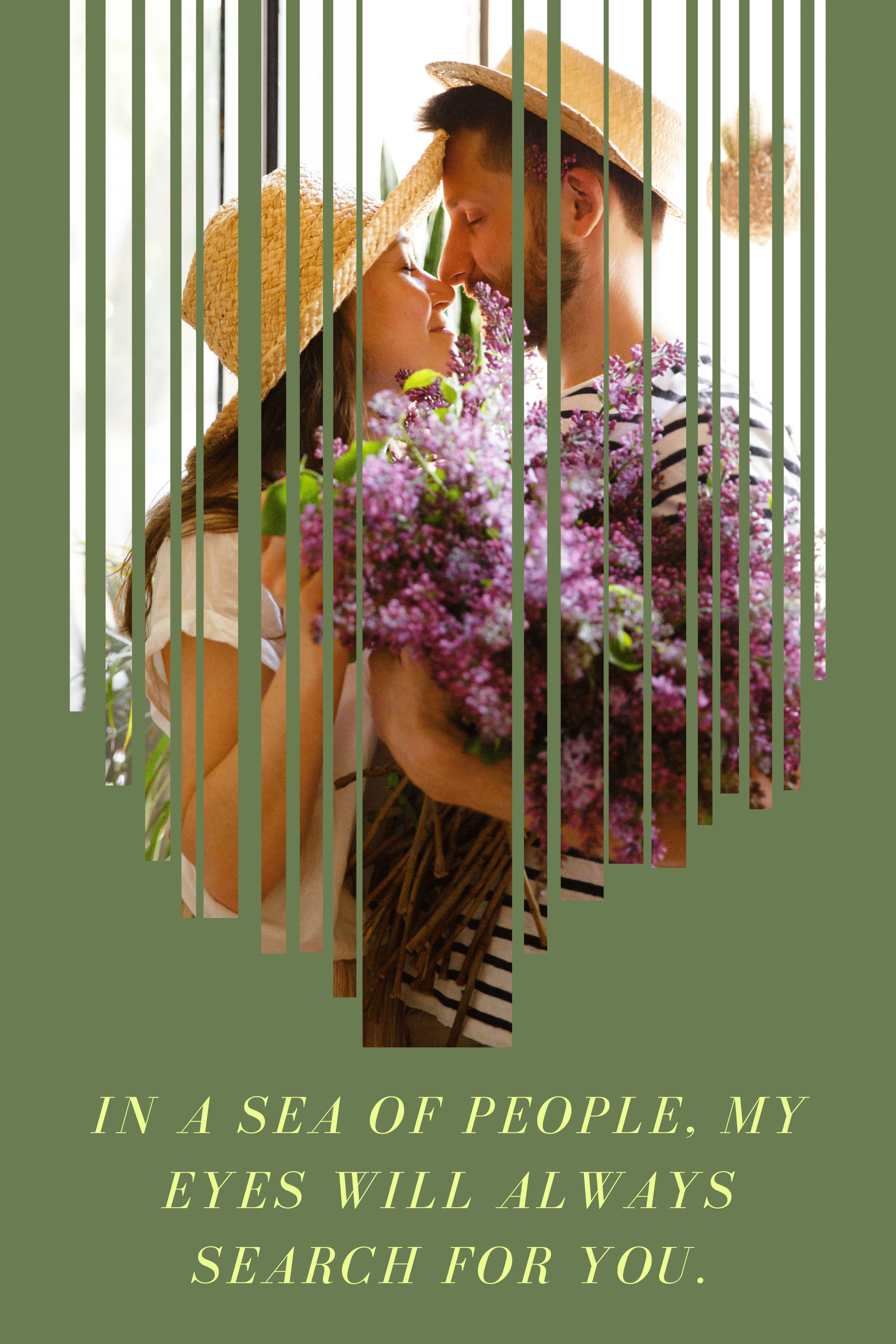 5-year anniversary quotes for you
Wrapping Up
Any anniversary milestone is worth celebrating, but it is rather the quality time we spent together that matters, than just the mere number of years. We hope these 5-year anniversary quotes did inspire you to write your meaningful message for your partner in the upcoming big day. Happy 5-year wedding anniversary to both of you!
Here is our recommendation of 5 year anniversary gifts for him and 5 year anniversary gifts for her to bring even more joy to your celebration.
>>>>>>>> Follow our CubeBik Blog for more interesting tips <<<<<<<<