Sometimes you were confused about the differentiation between 25th wedding anniversary and silver wedding anniversary. This article will answer your question apparently and suggest some perfect silver anniversary gift for you!!
Why Is the 25th Wedding Anniversary Called the Silver Anniversary?
Reaching your 25th wedding anniversary, or "silver wedding anniversary", is no easy feat. It's no wonder that this anniversary is one of the most celebrated; after more than two decades of adventures and challenges, your love story has touched and inspired everyone in your lives. Like the silver itself, your relationship has stayed strong and shines as a bright reminder of all you've accomplished together.
The History Behind the Silver Wedding Anniversary
Celebrating a silver wedding anniversary is a tradition that dates back hundreds of years. In the earliest documented references, 19th century German and Dutch writers referenced a common practice of gifting silver wreaths to a married woman on her 25th anniversary. One writer even described a husband and wife wearing silver accessories to celebrate the occasion.
The link between silver and the 25th anniversary has historical roots in other celebrations as well. For example, the "Silver Jubilee" in Great Britain, is a centuries-old tradition celebrating the 25th anniversary of a monarch's reign. To commemorate these occasions, special issue coins were produced, the most recent being a silver 25-pence coin celebrating Queen Elizabeth II's silver anniversary in 1977.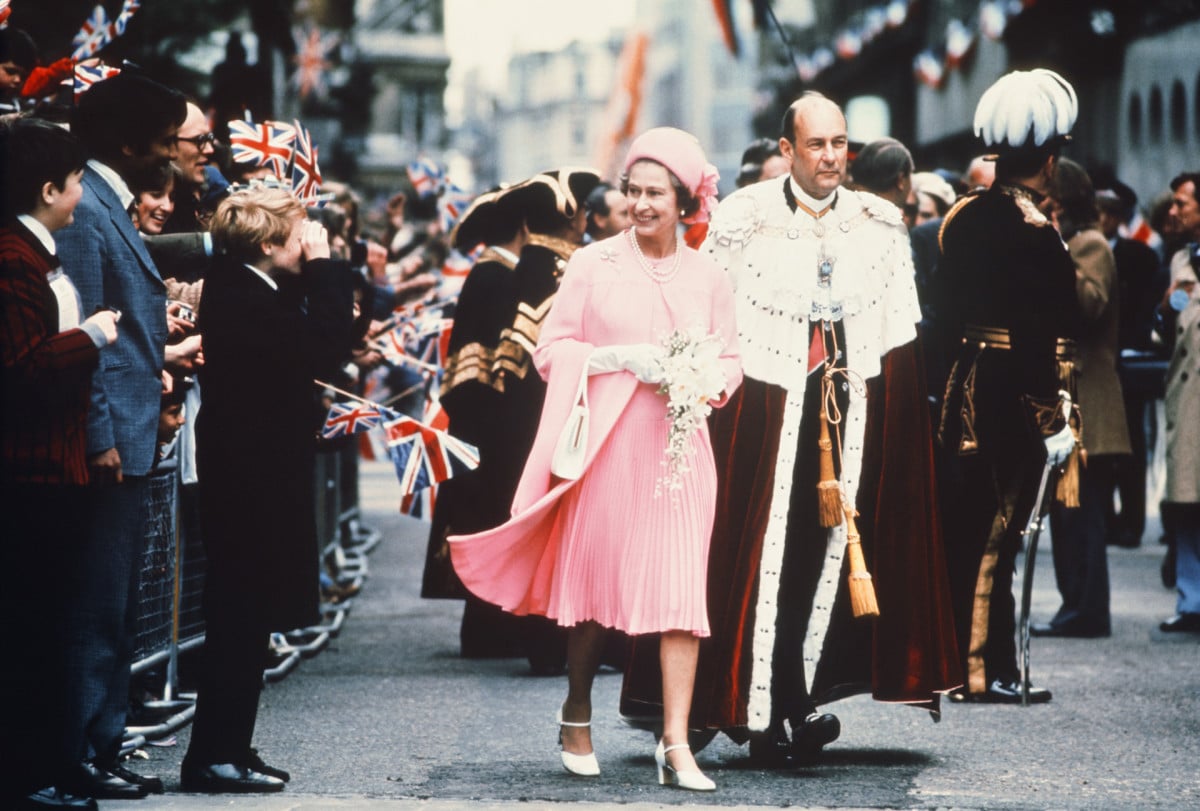 Queen Elizabeth II and Lord Mayor of London walked at St Paul's Cathedral – part of the Silver Jubilee celebrations in June 7, 1977
Source: Google
While many traditional gifts have changed over the years, silver remains the modern gift of choice for the 25th wedding anniversary.
The Importance of

Gifts on a Wedding Anniversary
Like the gifts bestowed on our ancestors, commemorating modern anniversaries with gifts gives us tangible ways to define our stories and chronicle the defining moments and milestones in our lives. According to the Gottman Institute, a lasting, happy relationship is built on creating positive interactions. These include expressing affection, demonstrating that the other person matters and intentional appreciation. The power of physical objects is that they not only show affection, care and appreciation at the time they are gifted, but those feelings are reinforced each time the recipient views the gift.
Whether you are celebrating your silver wedding anniversary or someone else's, gifting allows us to create lasting, positive impacts on those we love the most.
When it comes to gifting, even though silver is the traditional gift, it's the thought that matters most of all. That's why we've compiled a list of 16 unique gift ideas for every personality and budget. Whether you're surprising your spouse, partner, parents, grandparents or friends, we've got something they'll love.
Best

Silver Wedding Anniversary Gifts for Husband
1. Personalized Naughty Mug for Him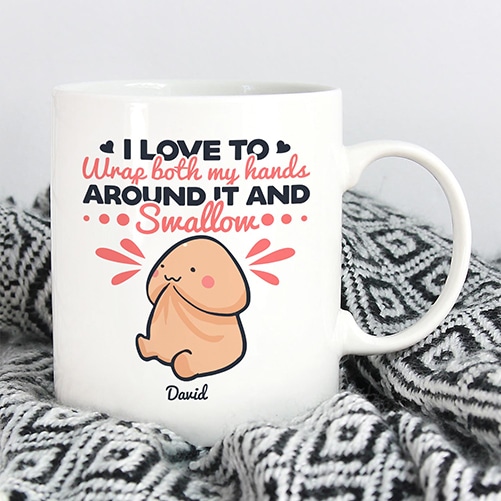 A Naughty Mug
You don't get to 25 years of marriage without spicing it up now and then! Show your husband you still find him irresistible with this sexy, personalized mug and you'll have him thinking of you (and your hands) all day long.
2. Customized Romantic Mug for Couple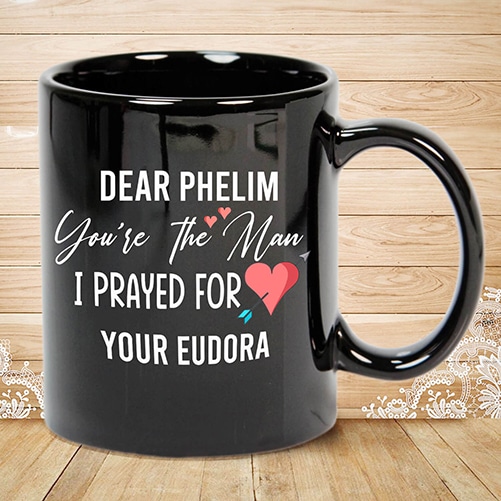 A Sentimental Mug
An alternative to the more risque option above, this personalized mug will remind your husband how much you love and appreciate him each time he reaches for his morning coffee.
3. Unique Anniversary Canvas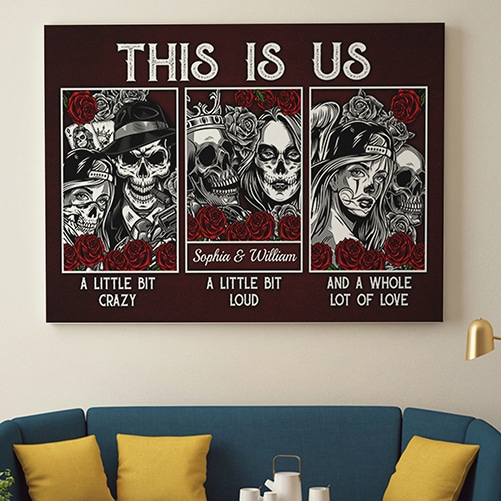 Wall Art As Unique as He Is
This unique canvas print serves as a great conversation piece and tribute to your partner in crime and the ride-or-die relationship you share.
4. Whiskey Glass Set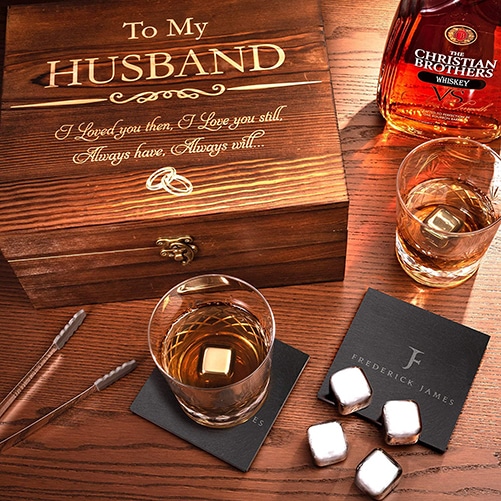 A Cheers-Worthy Whiskey Set
Like a fine whiskey, your marriage keeps getting better with age. Toast your anniversary party in style with fine crystal-cut glassware and silver chilling stones.
Best

25th Wedding Anniversary Gifts for Wife
5. Personalized Blanket for Her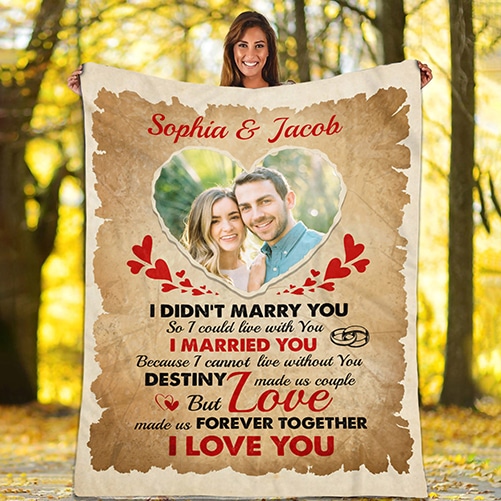 Wrap Her in Love With This Blanket
Warm her heart (and toes) with a personalized woven blanket. With a custom photo and heartfelt caption, this blanket will bring a smile to her face and tear to her eye each time she snuggles into it.
6. Home Spa Gift Set for Girlfriend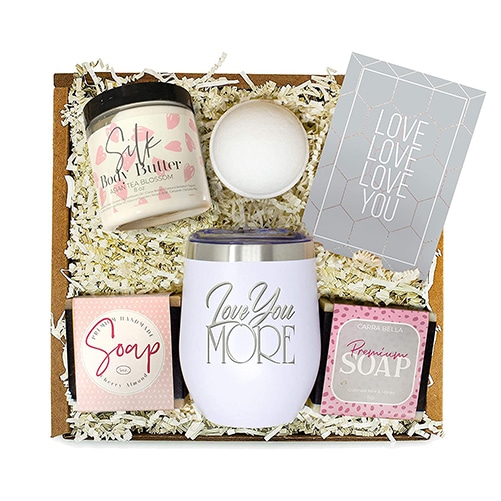 Pamper Her With a Home Spa Experience
Show your wife how much you appreciate all she does with this spa themed gift box. After a rejuvenating bath, offering to give her a massage with the body lotion isn't a bad idea either!
Read more for cool Valentine gift ideas here >>>> 1st year Anniversary Gift.
7. 24k Gold Roses Set for Wife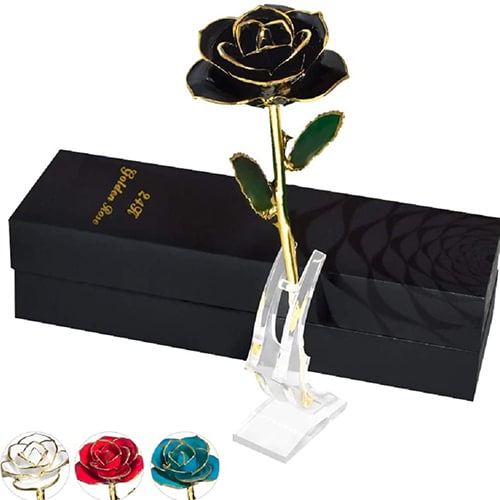 Give Her Roses That Last Forever
Every woman loves receiving roses but the drawback to fresh flowers is that they will inevitably die. These gold-dipped, preserved fresh roses are the perfect way to give flowers that will stand the test of time, just like your marriage!
8. To My Wife Canvas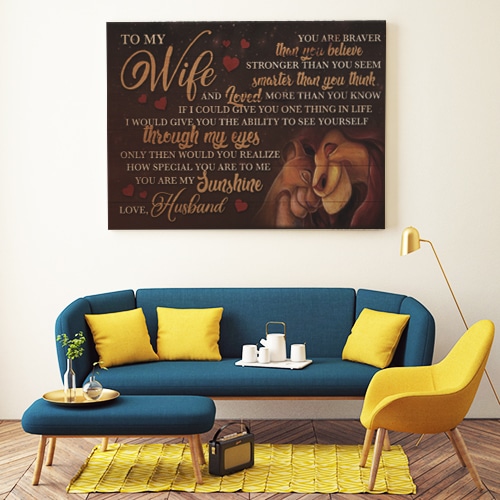 Showcase Your Appreciation with Wall Art
Show off your movie-worthy love story with a canvas print that will show your wife why she's still the woman of your dreams.
9. Cooking Gift for Couple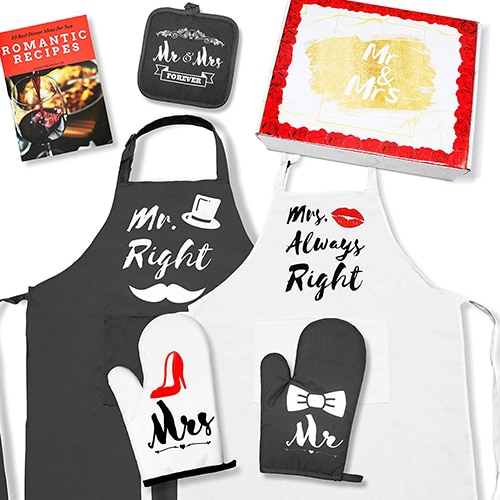 Heat Things Up With a His and Hers Cooking Set
Replicate a couples cooking class at home by teaming up to dish up romantic recipes. Whether or not your wear something under the cheeky matching aprons is entirely up to you.
10. Sleeping Soother Sound Machine and Night Light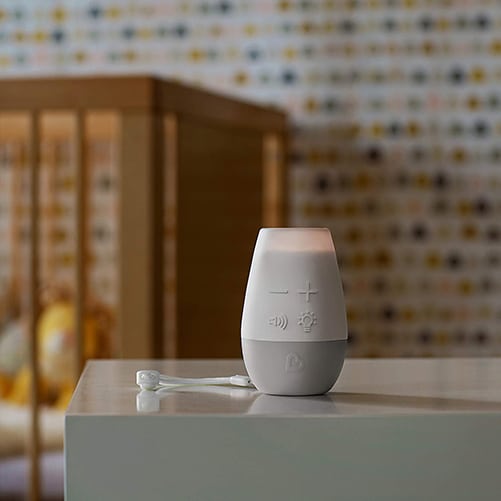 Give the Gift of a Good Night's Sleep
Melt away stress with this soothing noise machine for your "baby" that works for adults too!
Best 25th Wedding Anniversary Gifts Ideas for Parents
11. Robot Vacuum Cleanser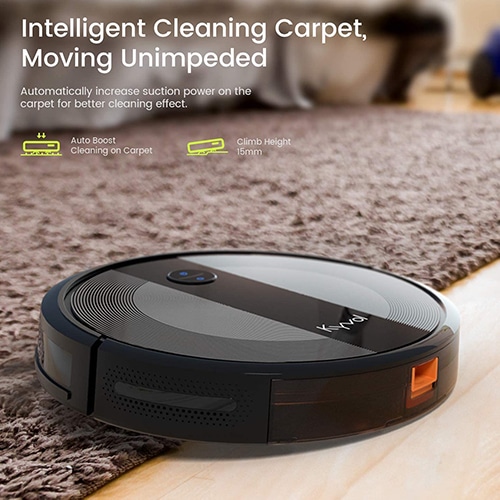 A Vacuuming Robot To Help With the Chores
It's no secret that raising children is hard work! Thank your parents by returning the favor, giving them an Alexa compatible vacuum cleaner that will keep their floors spotless while they relax.
12. Personalized Wall Decor for Couple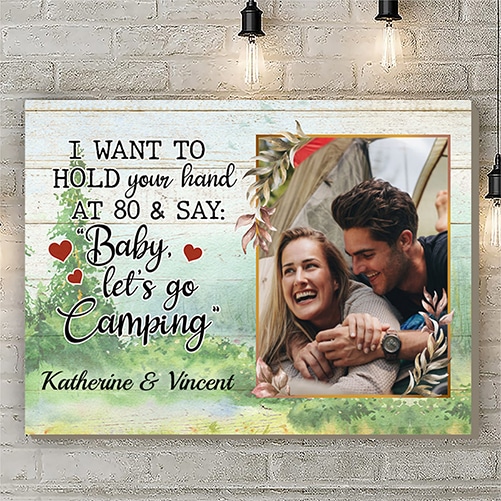 Personalized 25th Wedding Anniversary Decor
Celebrate your parents' love of adventure with this personalized framed canvas. Remind them that even after 25 years, there are still many adventures to be had!
13. Bamboo Cheese Board Set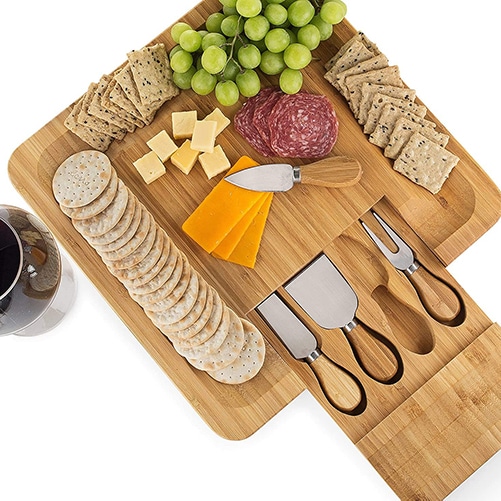 The Ultimate Cheese Board and Cutlery Set
Give your parents the perfect party set so they can celebrate every milestone with friends and family.
14. Whiskey Decanter Globe Set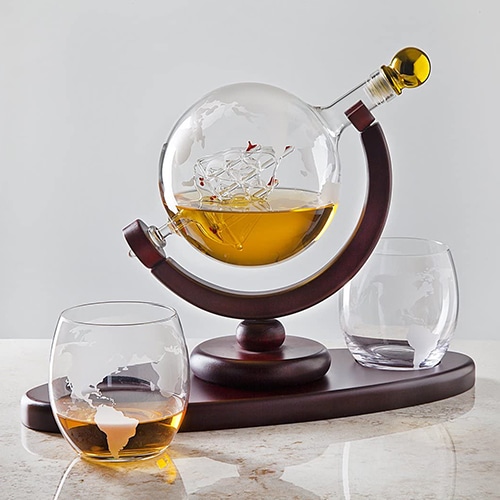 The Perfect Whiskey Set for Globetrotters
Cheers to new adventures! This globe inspired, etched glass decanter and whiskey glass set is an elegant gift that your parents will bond over while they reminisce about past trips and plan future getaways together.
15. The Metal Foundry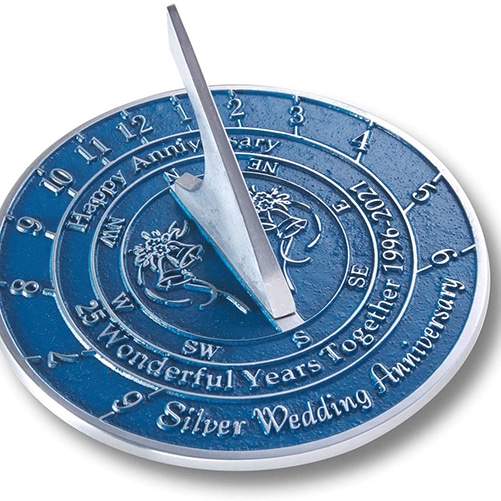 Traditional 25th Wedding Anniversary Sundial
In a nod to tradition, this beautifully detailed sundial lists the years of your parents' marriage and symbolizes the sunny days spent together and those yet to come.
16. Special Bonus Gift for Parent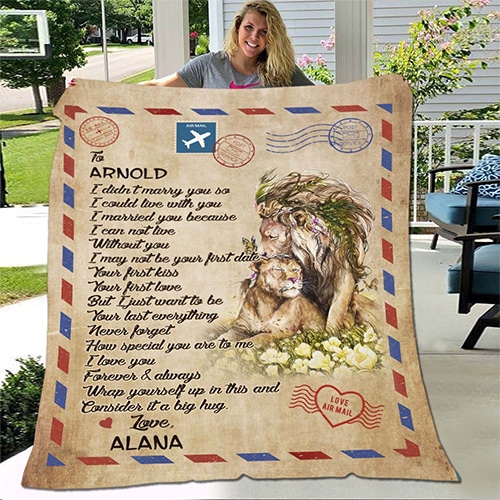 A Thoughtful Blanket for Parent That Always Forgets Anniversaries
No one wants their dad to be forced to sleep on the couch on his anniversary! If you have one parent that loses track of special dates, give them a hand and order them this incredibly sweet personalized blanket to gift to the other.
Ready to Get Shopping?
By giving wedding gifts to a couple for their 25th wedding anniversary, you are giving them visual reminders of their story together and carrying positive memories into the years to come. Whether you are shopping for wedding anniversary decor or wedding anniversary gifts for your wife, husband, parents or any other beloved couple, don't pass on the opportunity to brighten their day with unforgettable gestures of love and appreciation.
Not yet ready to celebrate 25 years? Every relationship can be strengthened by celebrating milestones. Regardless of whether you're celebrating your special paper anniversary or 5th wedding anniversary, marking the day with a celebration and commemorative gifts is always a perfect way to build lasting memories your family will cherish forever.
>>>>>> Try our quarantine date ideas to create safe but still romantic memories with your other half this 2021 Valentine <<<<<<
>>>>>>>> Follow our CubeBik Blog for more interesting tips <<<<<<<<
The editorial team at Cubebik Blog is a group of dedicated individuals with a passion for words and a commitment to quality. They work tirelessly to ensure that every article is well-researched, informative, and error-free.