Introduction
Are you looking for gifts for dad from son which really represents the indescribable wonderful moment between you and your dad? Here are some simple but useful gifts for your dad
A father has always been a special figure in their son's life because they are who they look up to most. They are their role models even when they know that their fathers do not expect them to be as great, but still most of the young ones want to be like them. This can be seen by the way it is expressed by a son for his father through his gestures and actions.
As sons and daughters, we never fail to express the great love we have for our fathers, even though it is hard for some to do so, there are some ways we could do it. The best gift we could get from our relationship is from our father. It may be hard to give gifts for dad from son especially if you don't have enough cash with you, but there would always be something that your heart desires in impressing your father which you could give him on his special day.
There Is No Reason Not to Give the Best Gifts for Dad
Gifting dad with something that he will enjoy and appreciate is always a great idea. From practical gifts like a new tool set or a golf organizer rack, to something more sentimental like a personalized photo night light or a watch, there are endless possibilities when it comes to gifts for dad. And with a little bit of consideration, you can find the perfect gift that will make him feel loved and appreciated.
The best gift for dad from son is the one that he will cherish. And if you are wondering to yourself, "What should I get my dad?" then there is no reason not to give him something special and meaningful.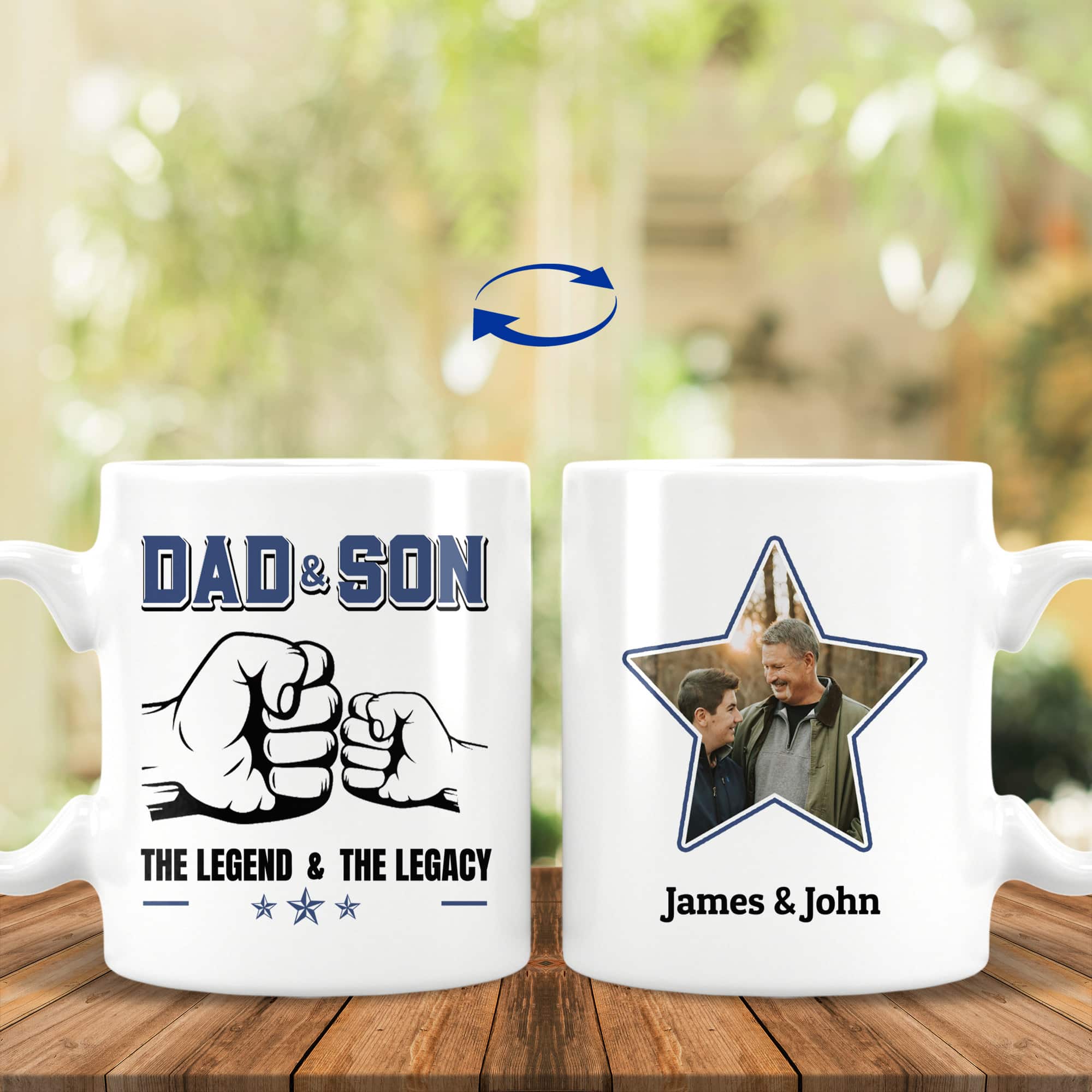 This mug makes a best gift for dad to represent the father and son relationship, could be for Father's Day, Birthday or Christmas and makes a wonderful present for any occasion.. Fathers who are avid coffee drinkers will love this gift so much, they'll use it every day! The mug has both the legend dad and his son's face on it, which makes it so much more personal! Featuring the words "The Legend" and "The Legacy", it's sure to help your dad feel appreciated every time he takes a sip of his morning coffee, afternoon tea or evening cocoa.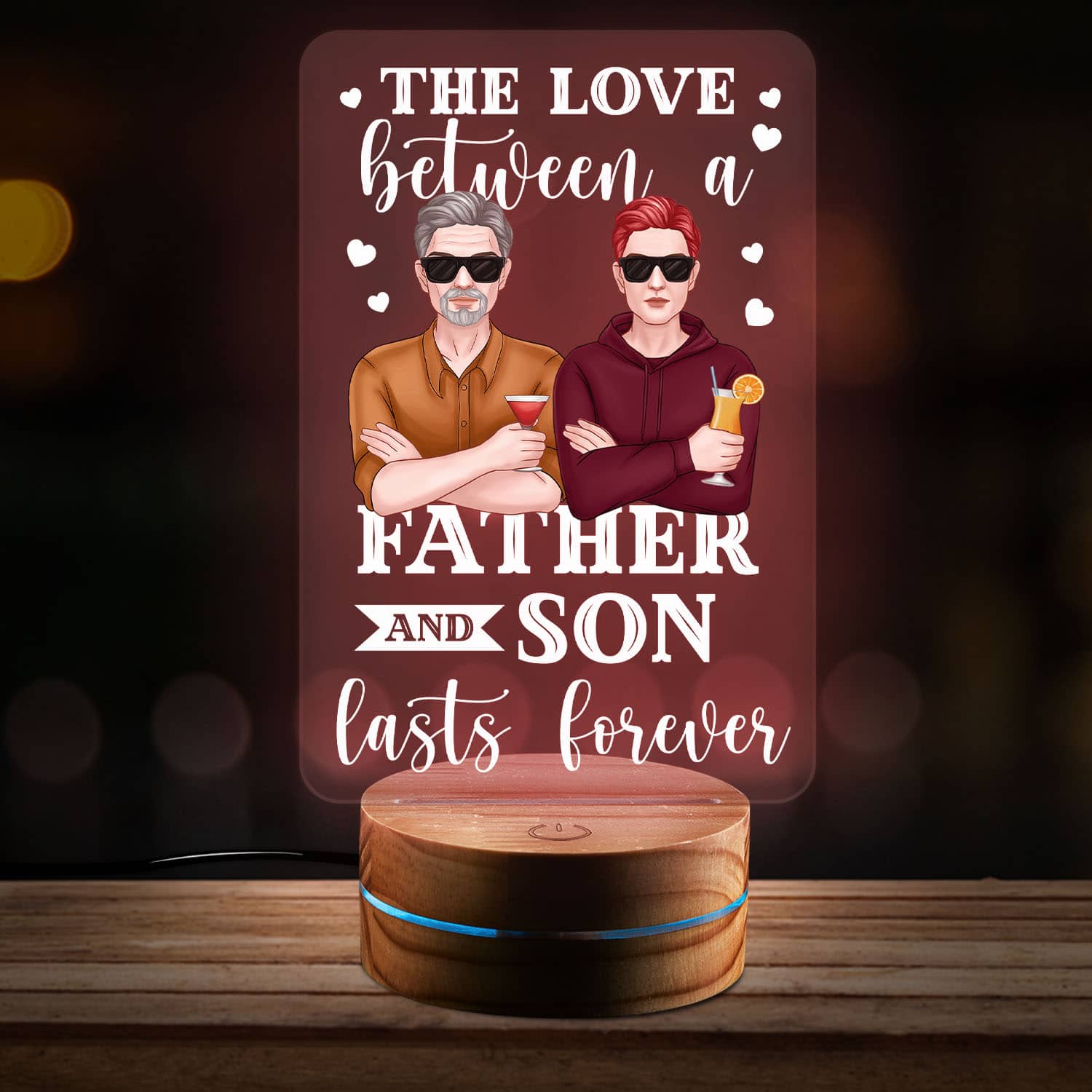 This personalized gift for dad are the perfect way to show your children how much you love them. This lovely led night light is customized to look like father and son make a perfect gift for any occasion. Whether it's a birthday, graduation or Christmas these personalized father-son gifts will be treasured by your son and father alike.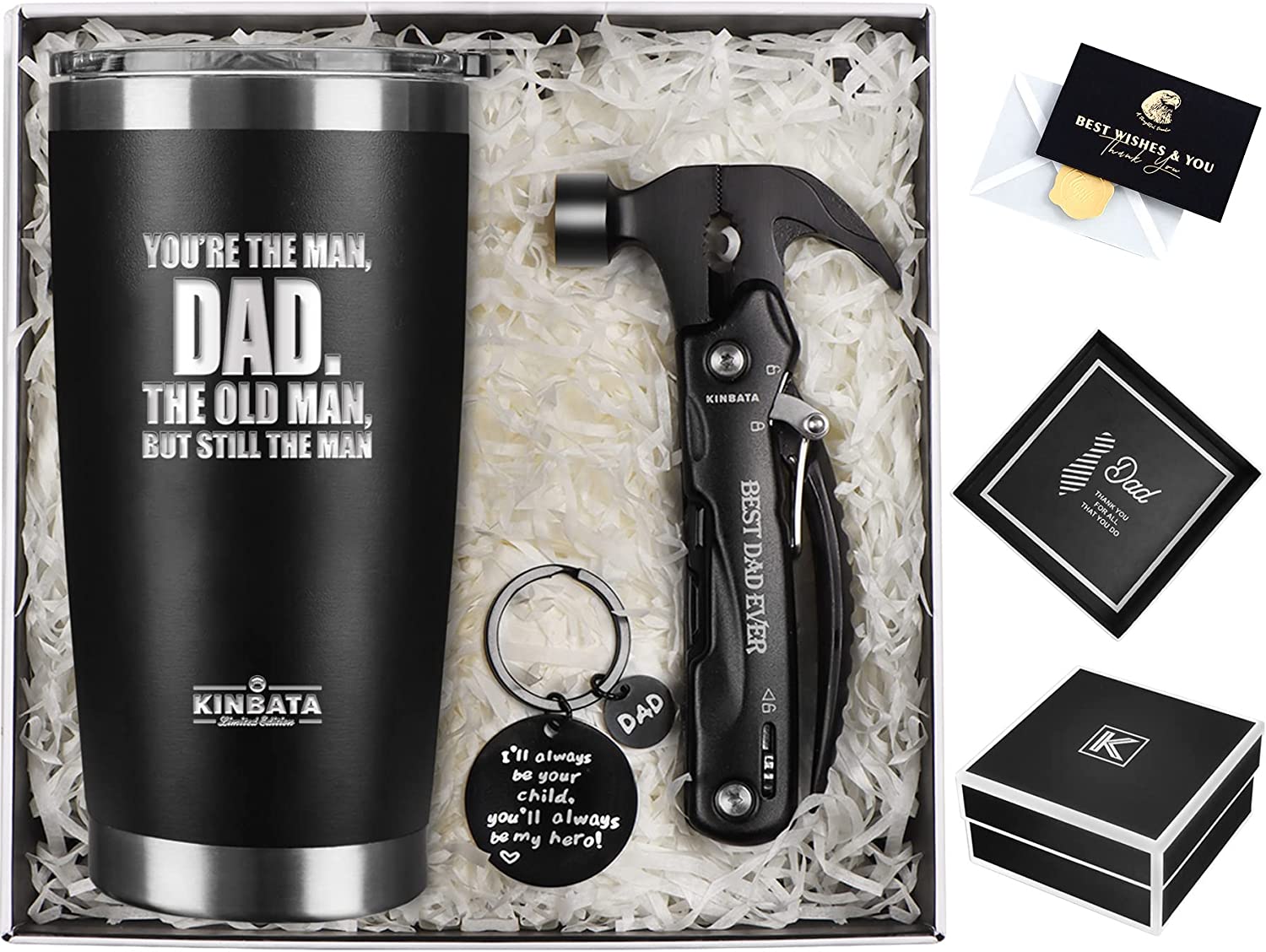 Give your dad the perfect gift from son, this multitool all in one hammer that keeps all his tools in one place. It has a hammer, knife and screwdrivers on it. All interchangeable, his favorite tool for any job. There are also tumbler and keychain in this gift box. A Functional gift for dad that is perfect for all his DIY needs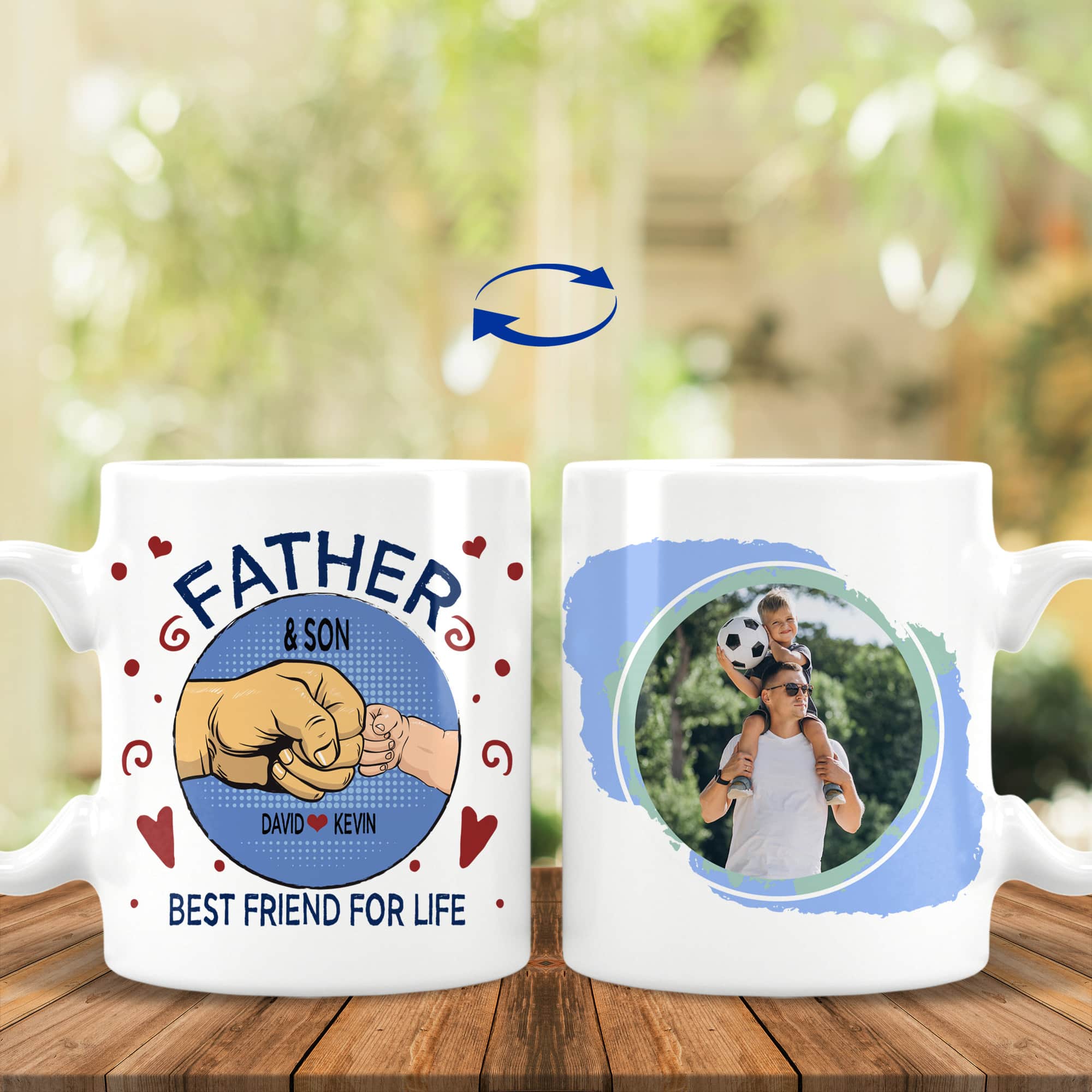 Our Personalized Father and Son Best Friends Mug is a coffee or beer mug that starts with a beautiful black ceramic coffee mug. The cup is printed with a father and son best friend design on both sides. The bottom of the mug has room for you to add a name of your choosing, making it perfect as a gift for dad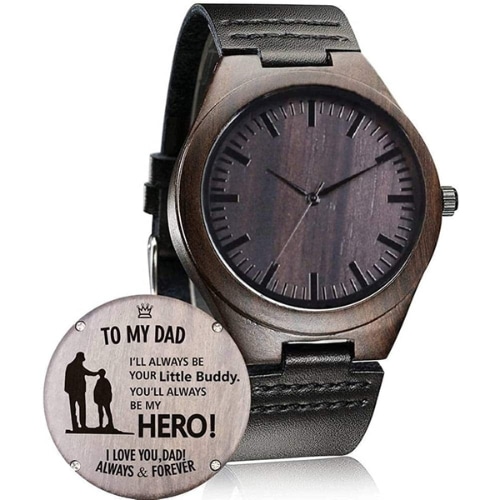 Customized Engraved Wooden Watch is the perfect gift for dad. The wooden band of the watch is light in weight and comfortable to wear. It is made of natural wood, which makes each watch unique in its own way and it's eco-friendly. This wooden watch is a stylish, yet subtle way to show your love for "Dad" with a special message to be personalized onto the watch face. Show your dad he's #1 with this custom wood watch engraved with a message that no one else will have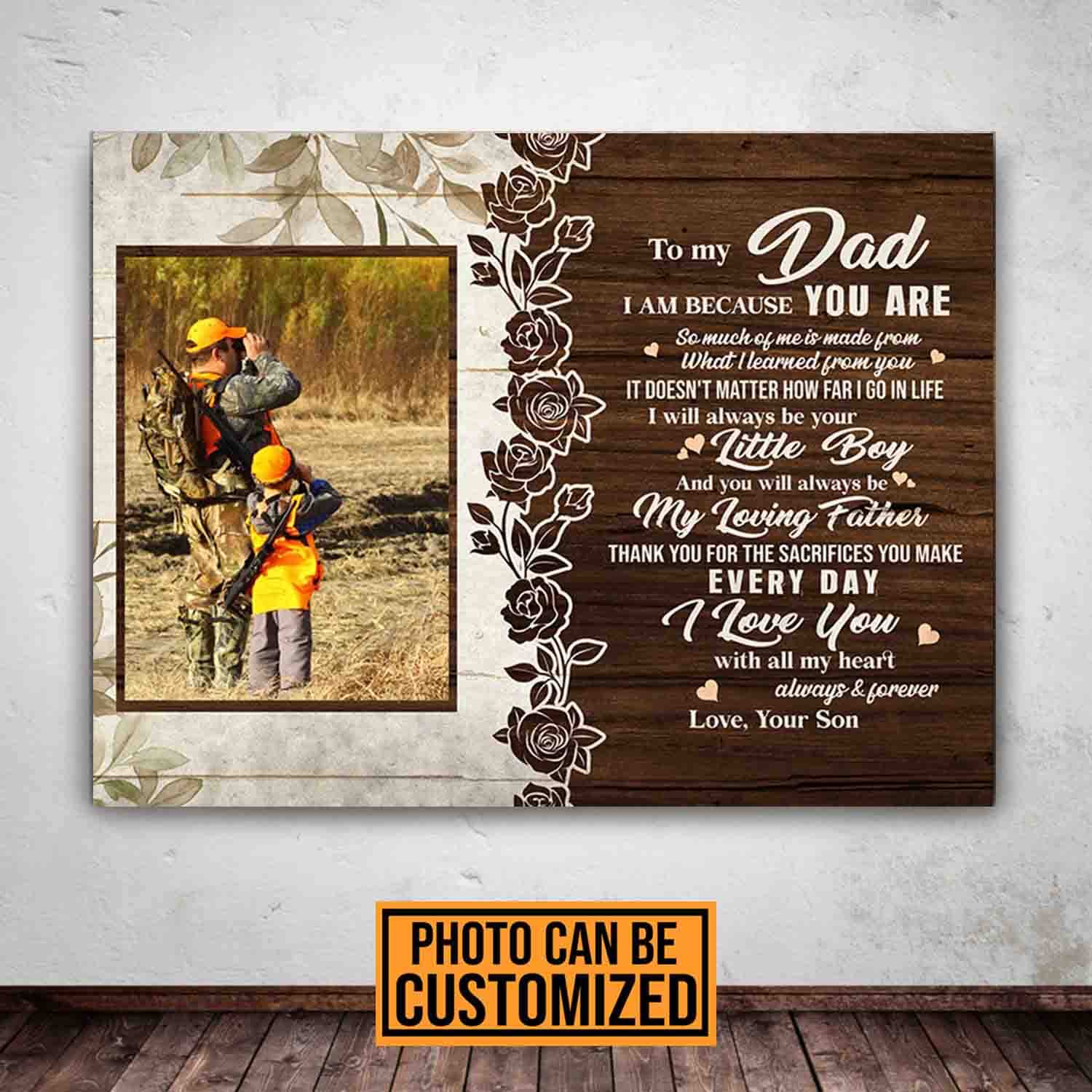 This is a great dad gift idea, dad is the best, and he makes you who you are today. Your strength, character and good looks all come from your father! Honor him with this personalized photo framed canvas poster. Send dad a special reminder of his favorite family photo. The perfect gift for dad that you want to show him how you appreciate all he does.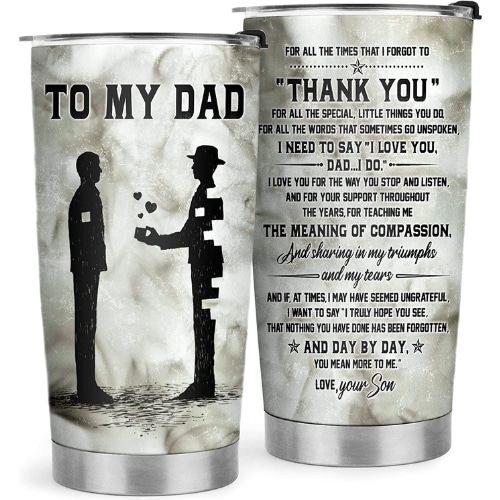 Dad gift with quote from son to father. It's the gift you've been waiting for: a stainless steel tumbler for your best buddy! It's functional, stylish and designed to be enjoyed by all. This stainless steel tumbler is the perfect size for on-the-go drinking and features easy open latches, screw-on lids and twist lock tops. What's more wonderful when your gift for dad is accompanied a meaningful message and loving message for him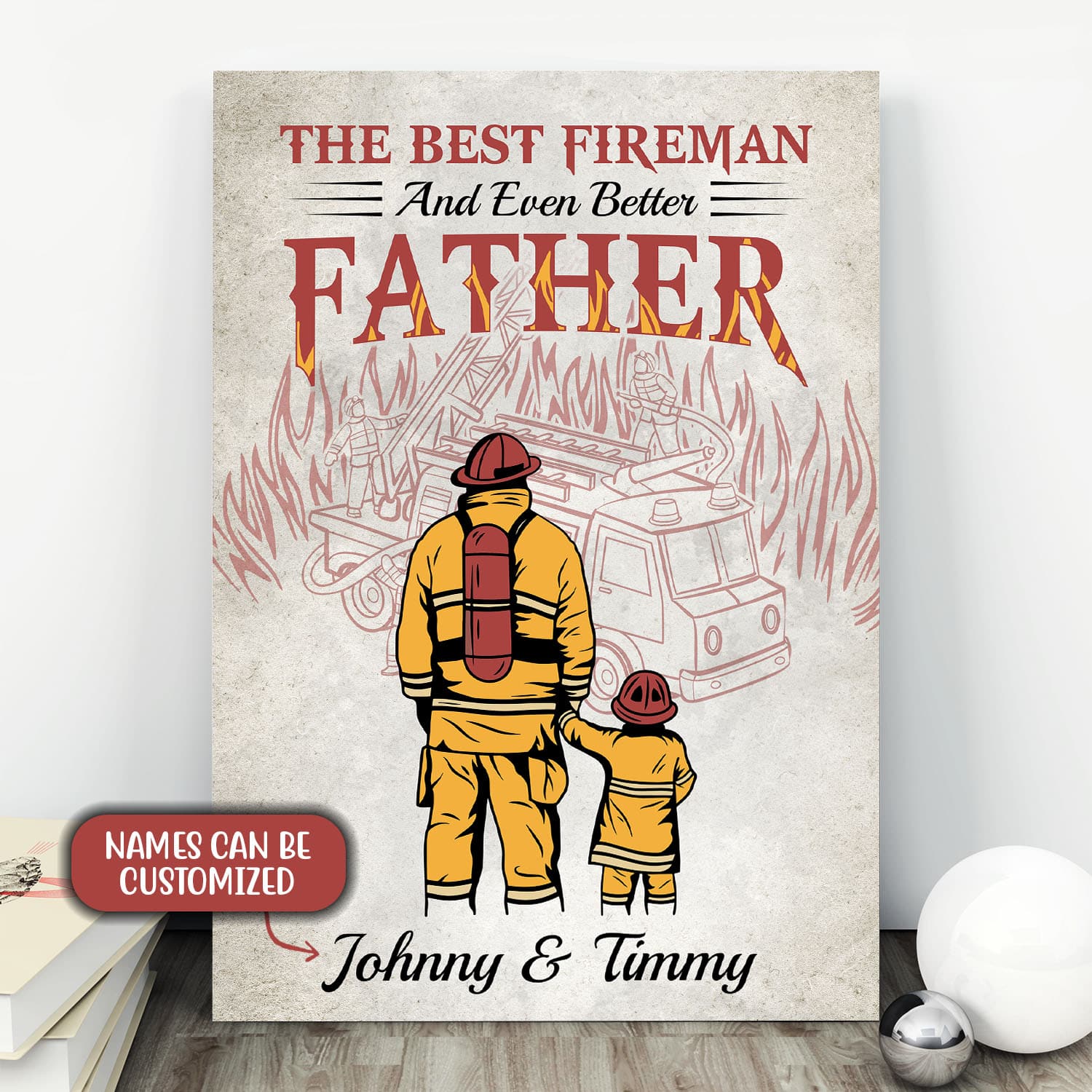 Give a personalized gift for dad that will look great in his new home. Personalize this framed canvas print with the names of your dad and message to create a touching personalized piece of wall art: "The Best Fireman And Even Better Father". A great gift your firefighter dad is sure to love. He's the hero, who runs into a burning building to save the lives of others, he's your biggest fan, and the strongest man you know. Let Dad know how much you love and appreciate him with this beautiful piece of art. A great gift ideas for dad for any occasion!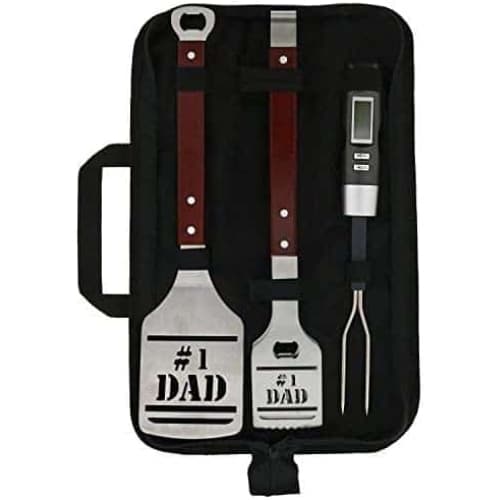 Here is the best gift for dad on amazon. If your dad loves to cook and make dinner for the family, we have just the thing to add to his collection. Instead of buying dad a shirt and a tie, show him how much you appreciate him by getting him this BBQ Grill Tool Set. The perfect gift for any dad who loves to grill and cook in the backyard, this set is sure to be a hit with your favorite grill master! The perfect gift for dad because he loves cooking!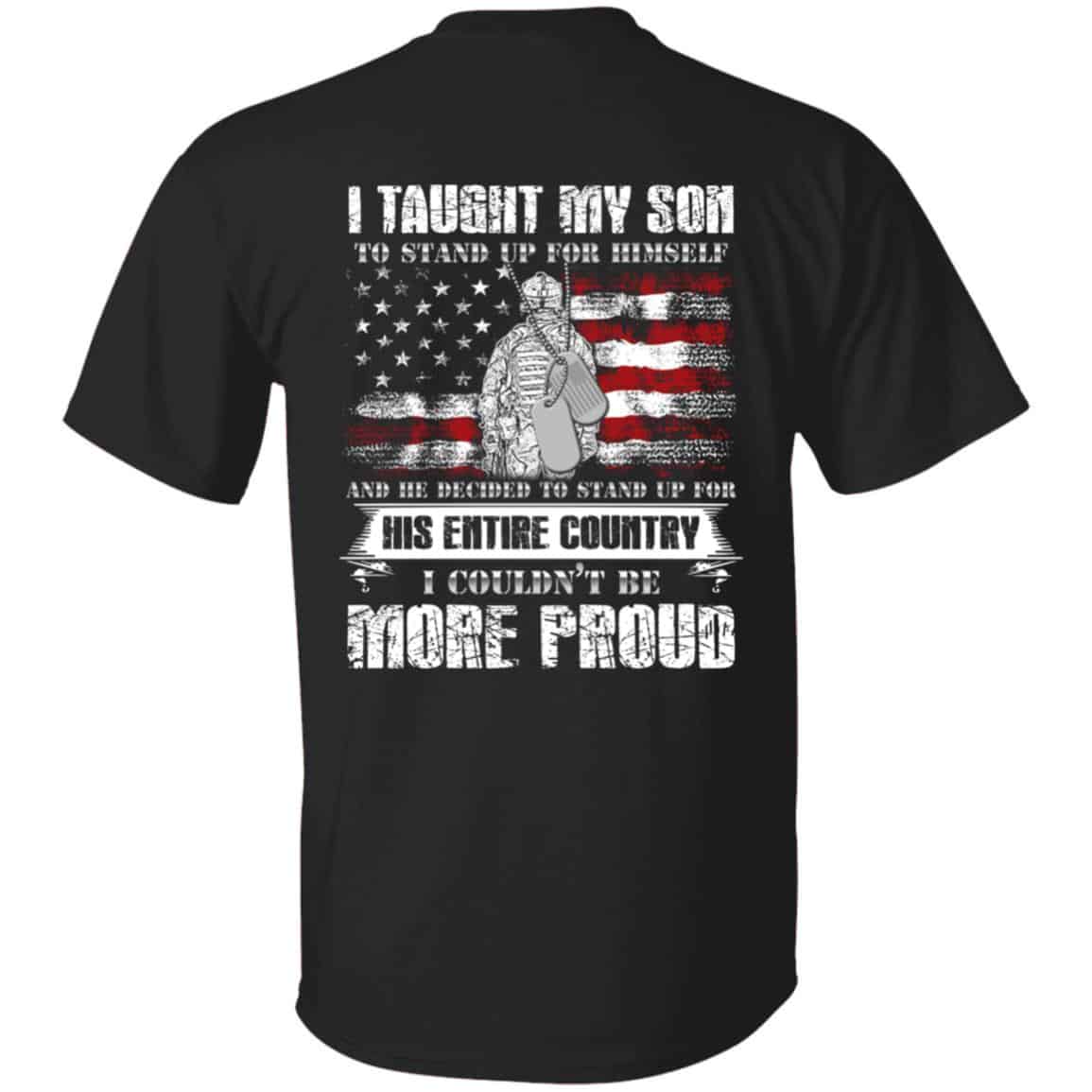 Shirt "I Taught My Son" is the best dad gift idea, and with good reason. Dads teach their kids many things in life, such as how to ride a bike and go to college and stand up for myself The relationship between a father and son is often one of the most meaningful relationships in a man's life. As a son, you are learning from your father every day. You are looking up to him for guidance, teaching you how to be a man and how to raise children of your own one day. This high quality t-shirt has been printed on a super soft t-shirt that makes it a great gift idea for dad and comfortable to wear.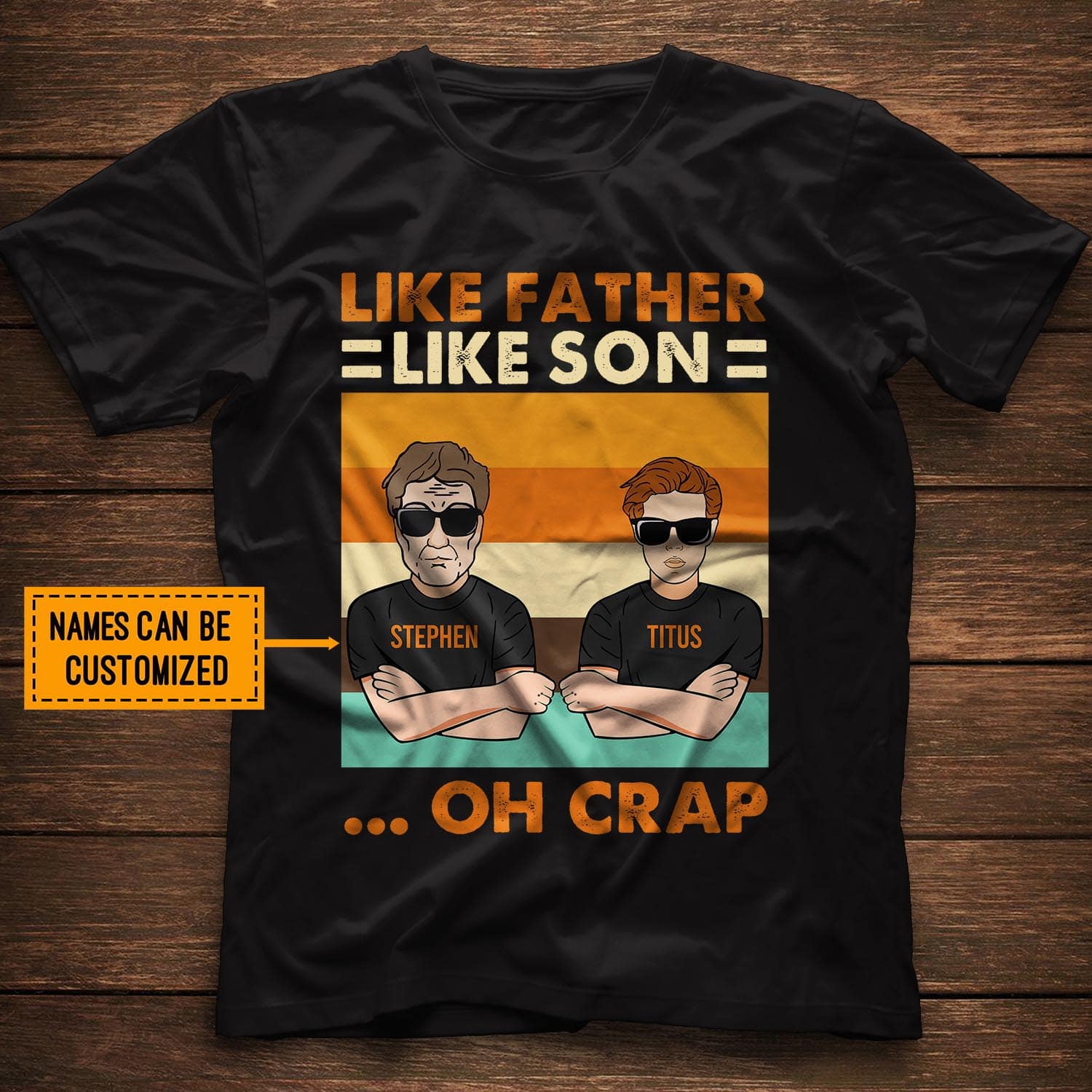 Are you thinking about getting personalized gift for dad? If you're looking for a funny or sarcastic gifts for dad that will make him laugh and appreciate at the same time then this funny tee shirt is the way to go! it's time to get this funny shirt, Customize the shirt with a name to make it truly unique, he will love it! We think this personalized gift for dad is a great way to show him that you care, no matter what. The perfect shirt for the cool dad who knows how to make his kids laugh and bring smiles to their faces.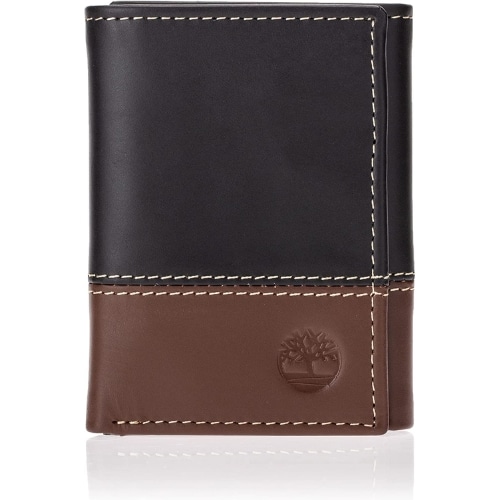 Have a good gift for dad in your life, the Manly Leather Trifold Wallet is roomy enough for all of his cards and cash. Inside there are two slots for credit and gift cards, two slip pockets for loose change and checks and an ID window for easy access when he needs to show his driver's license. Perfect for the man who is always on the go, this wallet features our exclusive menswear-inspired leather with a classic trifold design that's as sleek as it is practical. It weighs practically nothing and easily fits into your pocket, so you can bring all of your essentials with you anywhere.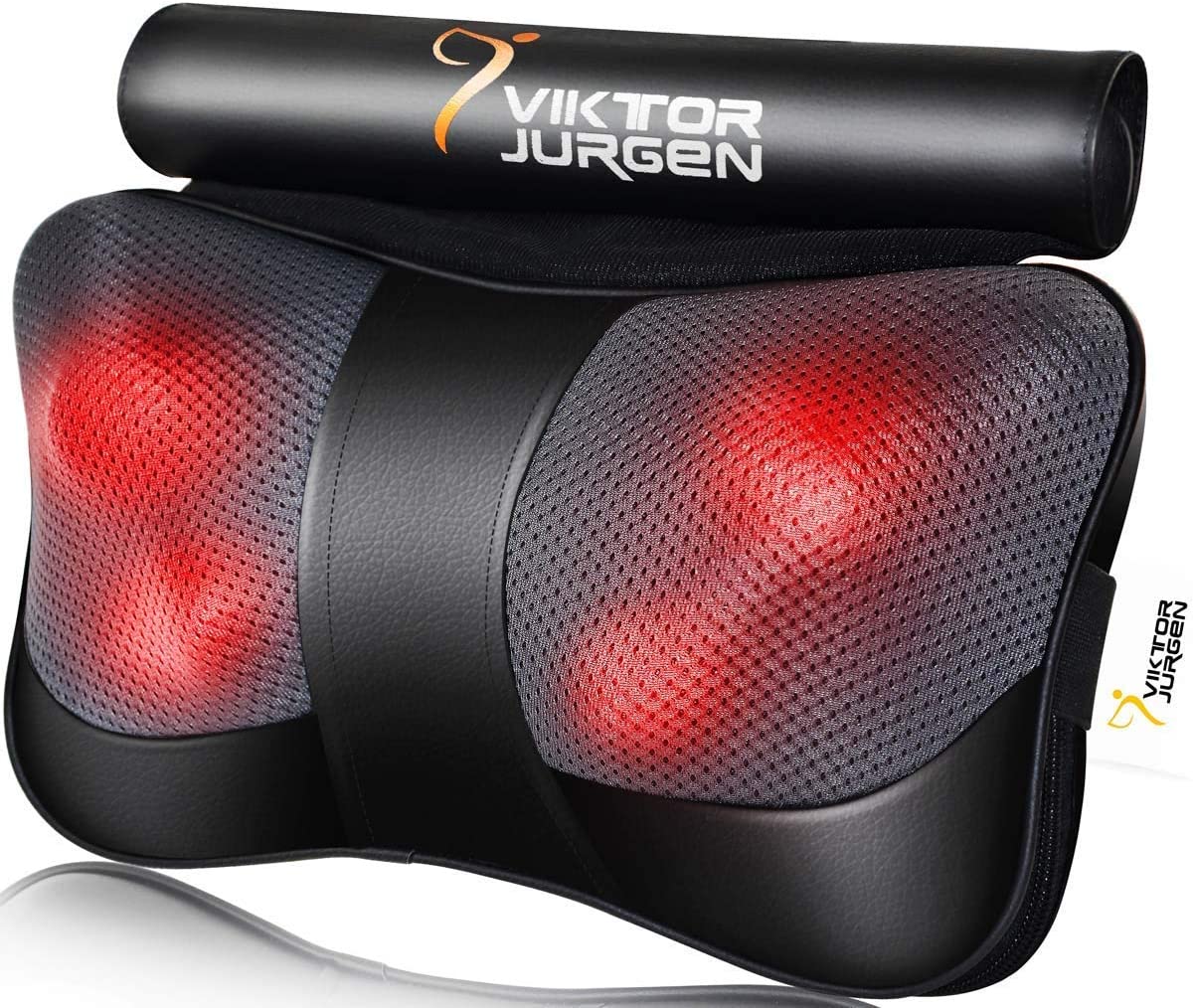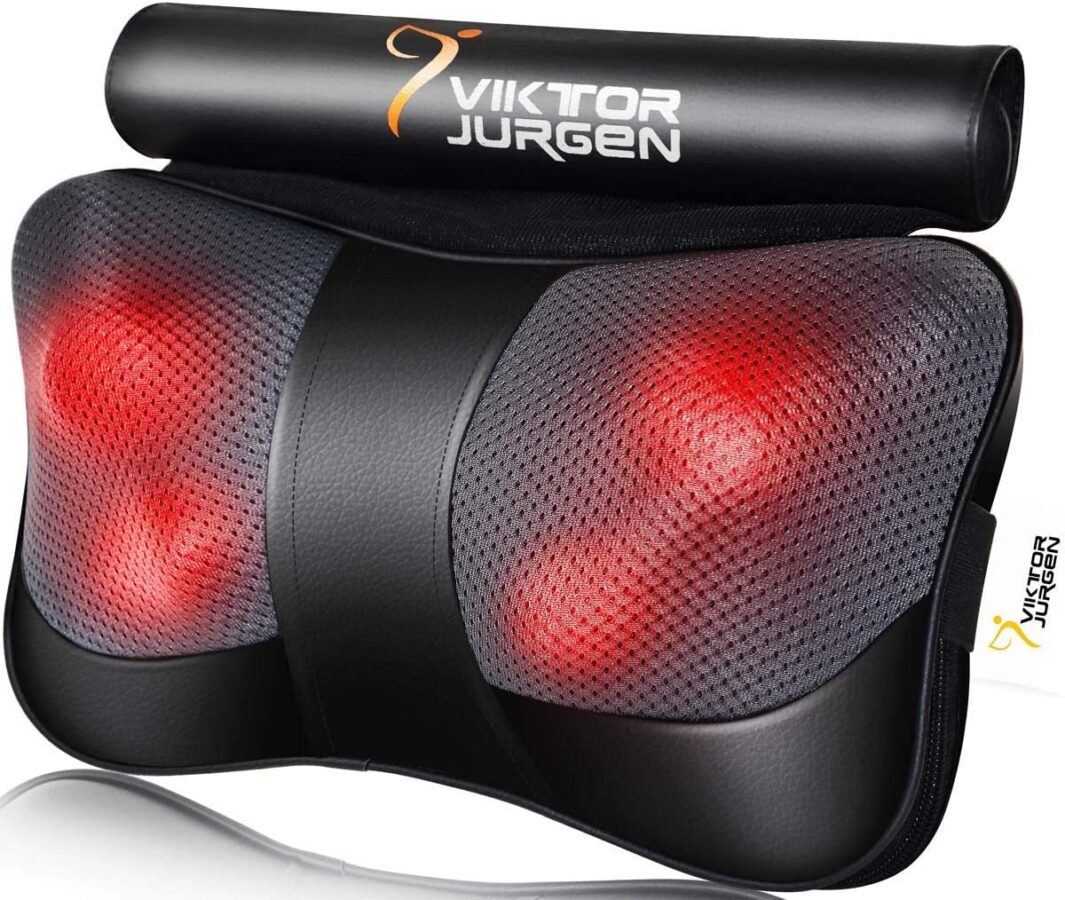 A revolutionary gift for dad that combines relaxation and technology. This innovative pillow features built-in vibration motors that provide a soothing massage to the neck and shoulders, provide comfort and relieving tension.
It is designed to fit the contours of the neck and head, making it easy for dad to use it for long hours without any discomfort. It's also portable so he can use it wherever he goes, whether at home, office or even when traveling.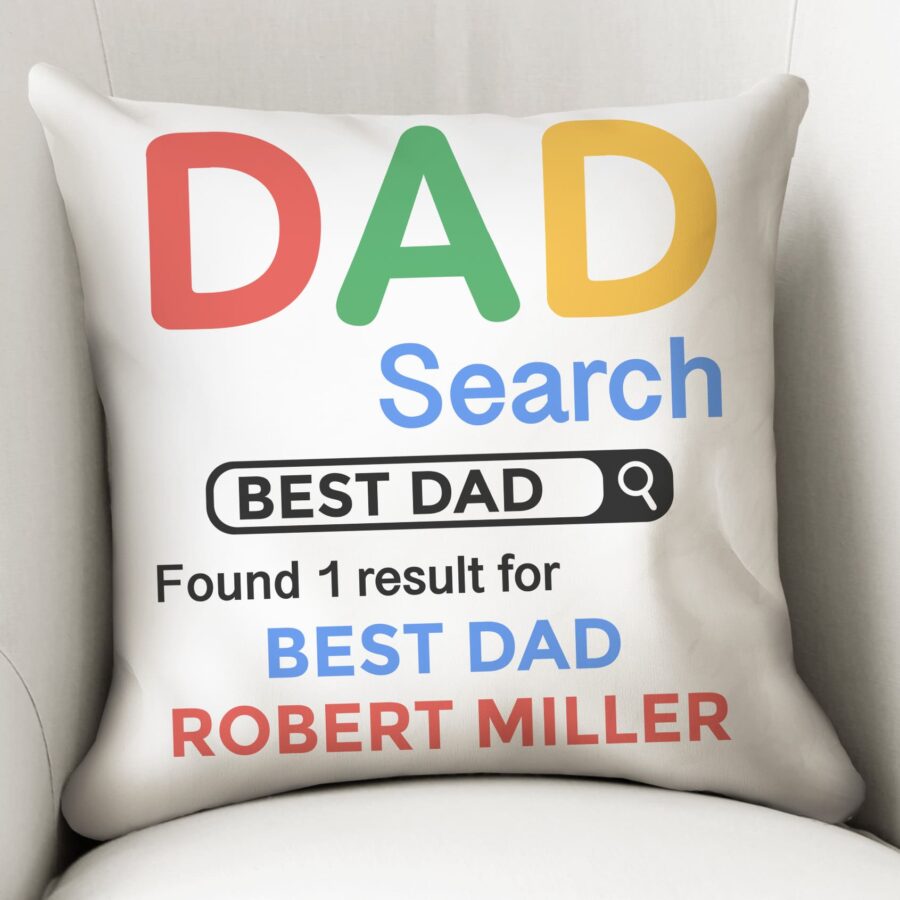 A unique and thoughtful gift for dad that will warm his heart. This decorative pillow features an eye-catching graphic that reads "Dad Search, Best Dad Found 1 Result For Best Dad" on a crisp white background with personalized dad's name. It is perfect for dads who love to decorate their homes and make it more comfortable, it's a great way to give a little touch of humor to any room. It's also made with high-quality materials, ensuring it's comfortable to lean on and durable for long-term use.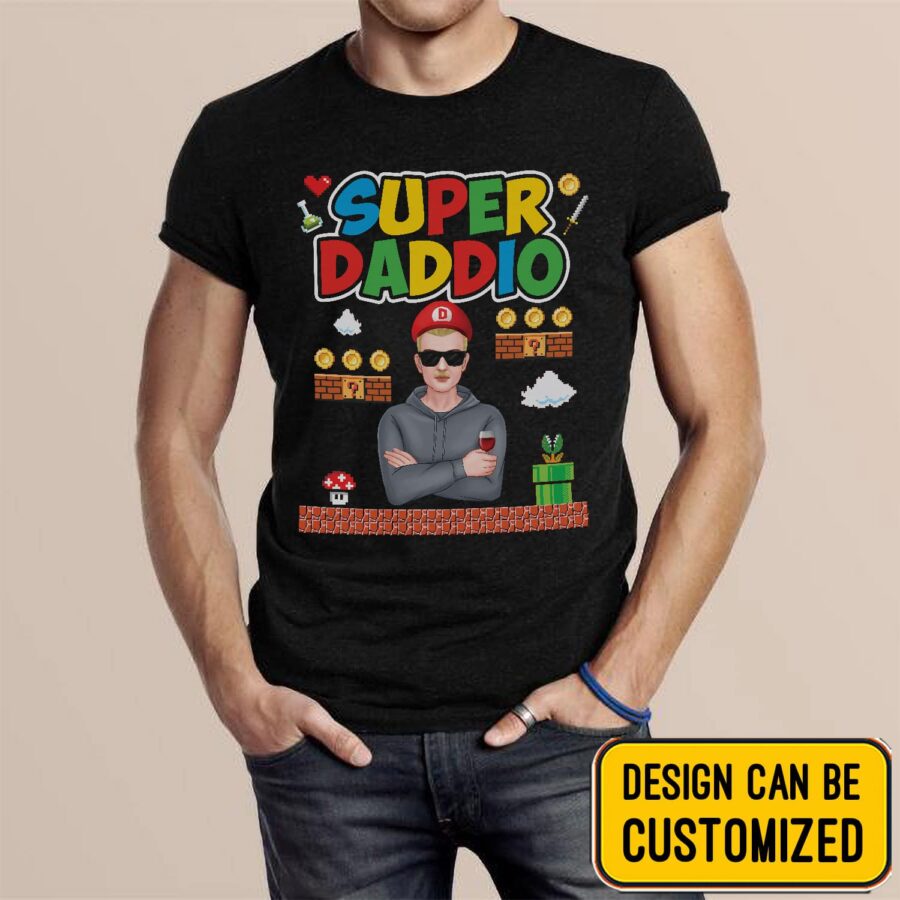 The Super Daddio T-Shirt is not just a shirt, it's a way to show dad how much you appreciate him and all he does. It's the perfect way to honor him on his birthday and remind him that he's a superhero in your eyes. If you're looking for the best birthday gift for dad that's both practical and meaningful, look no further than the Super Daddio T-Shirt. It's a gift he'll wear with pride and cherish for years to come.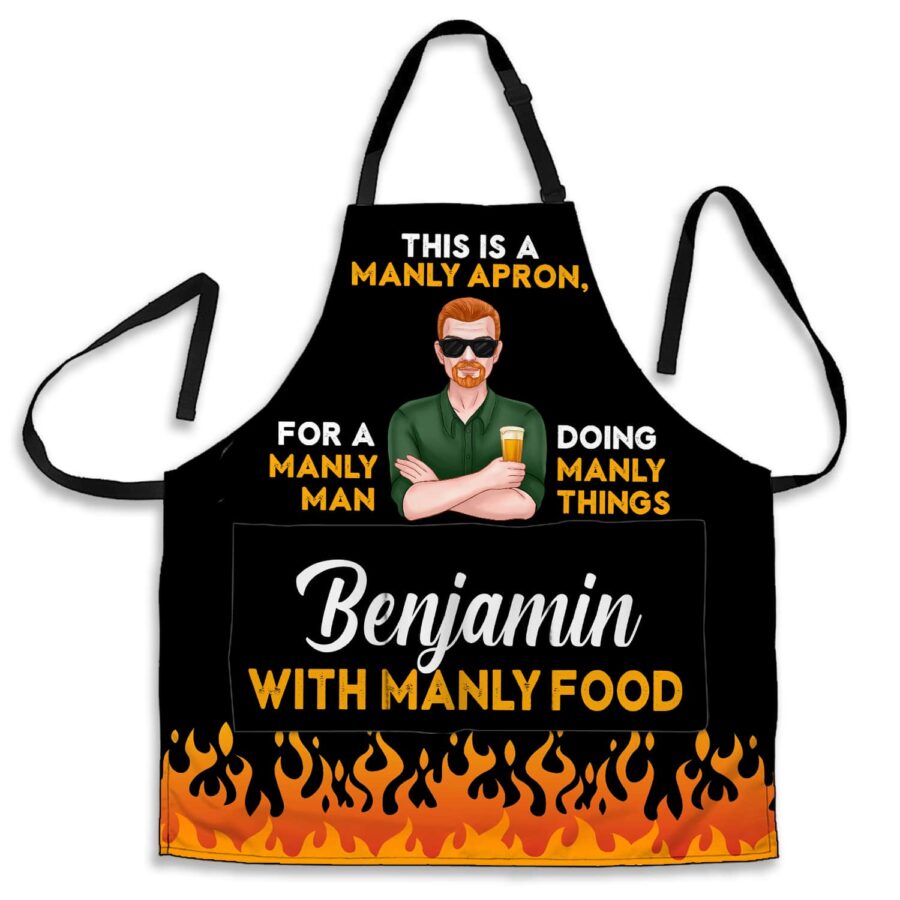 A unique and humorous gift for the chef in your life. This apron features a humorous phrase or image that is sure to bring a smile to anyone's face. Whether it's a silly pun or a witty one-liner, this apron will add a touch of humor to any kitchen. It's a great way to show him that you appreciate his cooking skills and sense of humor. It's also great for those dad's who love to entertain friends and family, it will bring laughs to the party.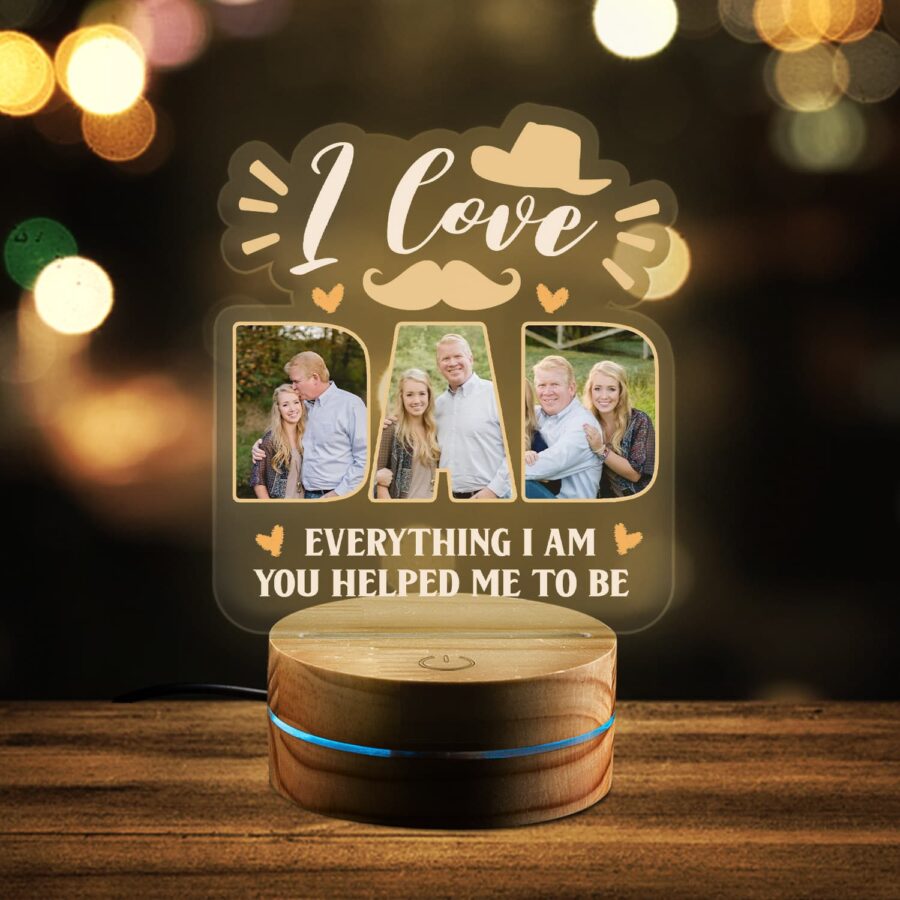 A heartfelt and unique gift for dad that will light up his life. This night light features a customizable photo of you and dad or any special picture that you want to display, with the message "I Love Dad" written on it, making it easy to place anywhere in the room. It emits a soft and warm light that creates a cozy and comforting atmosphere, perfect for dad to relax after a long day. It's also a great way to personalize dad's space and make it feel like home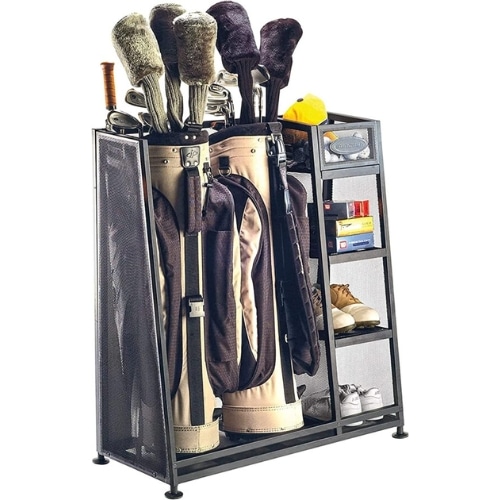 A functional and practical gift for the golfer in your life, the perfect golf gift for dad. This organizer rack is designed specifically to hold and organize golf bags, keeping them off the floor and easily accessible. It's great for dad's who like to keep their garage organized, it will keep the golf bags off the floor and in a dedicated space. Make sure your dad's golf gear stays in top-notch shape by getting him the Golf Bag Garage Organizer Rack.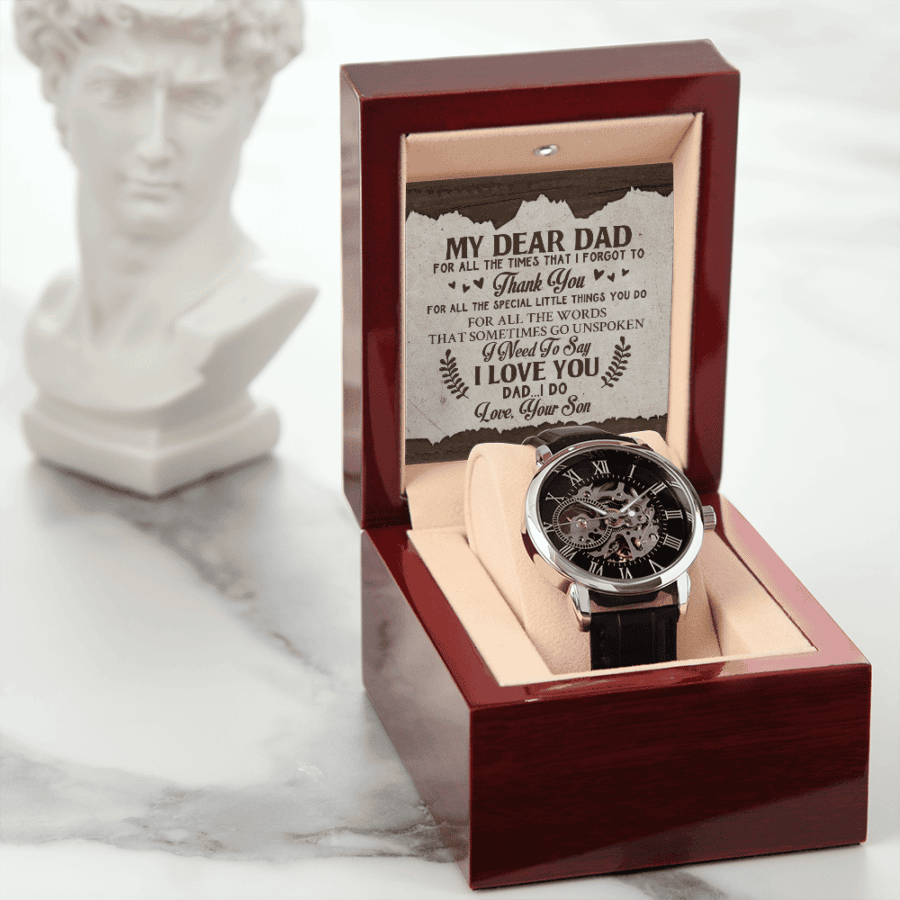 The watch is engraved with a quote about parents or thank you message for parents. If you're looking for the best gift for dad from son, the Men Openwork Watch is a perfect choice. It's a stylish and functional timepiece that will remind him of your love and appreciation every time he wears it. It's a gift that he'll treasure for years to come and will always remind him of the strong bond you share. Not only is this watch stylish and functional, but it also makes a meaningful gift for dad from son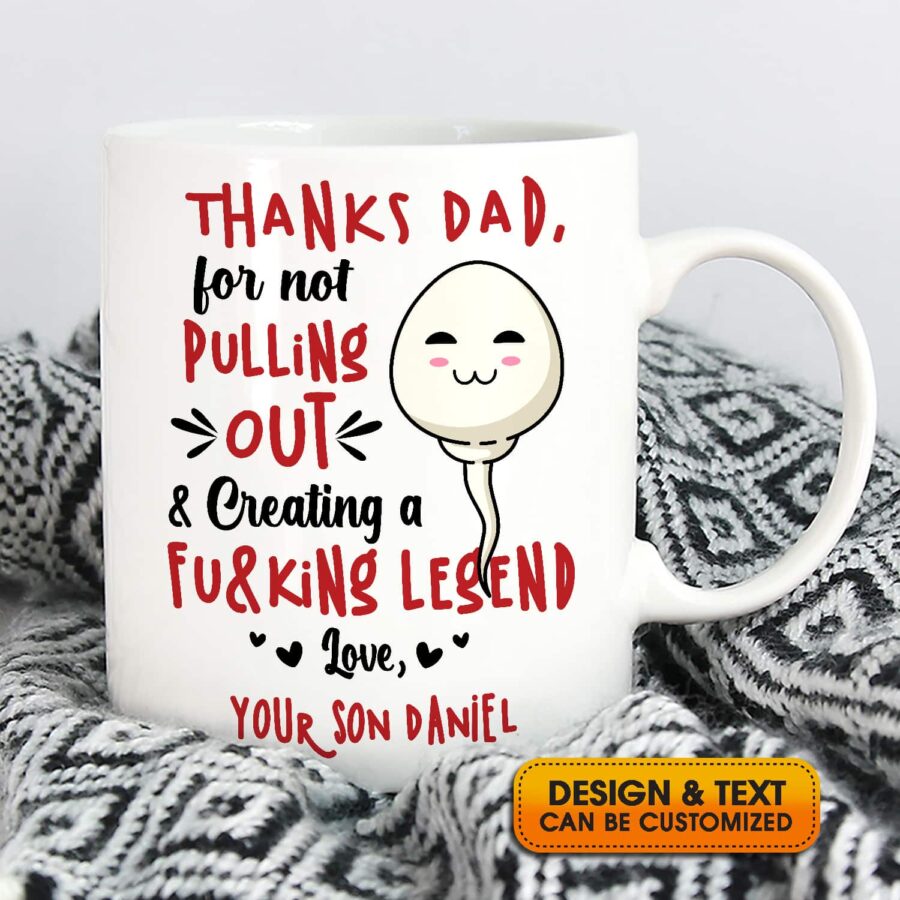 A humorous gift idea for dad that is sure to bring a smile to his face. This mug features a witty or pun-based phrase or image that is sure to make dad chuckle, such as this mug. This witty and funny thank you from son is sure that fathers will love it very much when this gift is given to their son, besides this mug can be personalized in shape funny and your name on the cup

Conclusion

In result, The most practical gifts for dad are the ones that show their love in your own unique way. Because if any other son out there knows just how to do that, I'm sure you do too. You've always got him back; you know what he'll like and what he won't; and if anyone can show him the love without spending a dime, it's got to be you. You can give your dad all the money or gold or diamond but in no way you can express your. Always remember that the best gift for dad from son is an undying love and constant care. Remember every day in your heart.
In fact, heartfelt gestures can be just as rewarding for a loving parent. After all, you never outgrow the value of spending time with your dad—no matter what you end up doing together. And with these gift ideas for dad from son, now you have plenty of inspiration to get started right away.
Always remember that the best gift for dad from son is an undying love and constant care. Remember every day in your heart.