Valentine's Day is a special day of love and appreciation, so it's only right that you get the perfect gift for your significant other. Whether you've been together for years or are just starting out, finding the thoughtful Valentine's Day gifts for her can be tough. To help make the task easier, we have rounded up 26 romantic personalized Valentine's Day gifts for her that will show your love and make the day extra special. From personalized jewelry to unique home decor, these gifts are anything but cheesy and will be sure to make her feel appreciated this holiday season.
Romantic Personalized Valentine's Day Gifts For Her
Valentine's Day should be a day for celebrating love, and what better way to show that special someone how much you care than with a personalized name necklace? Whether it's for your girlfriend, wife, sister, or best friend, valentine's gifts don't get more meaningful or thoughtful than this. A customized piece of jewelry is sure to put a smile on her face and make her feel truly appreciated. So surprise the woman in your life this valentine's day with an exquisite and one-of-a-kind gift she will treasure forever.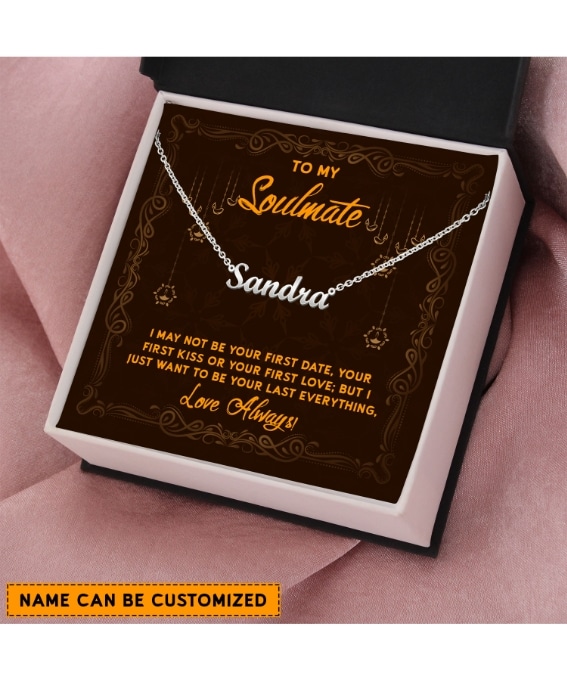 Personalized couple rings make an ideal valentines gift for your significant other – why not show your partner just how much you care with a one-of-a-kind gift that celebrates your relationship! Personalizing the rings to features engravings each special to you and your partner make valentine's day gifts for her truly special. Whether it's matching initial engravings or something more creative, these custom valentine's day gifts will create memories that last a lifetime.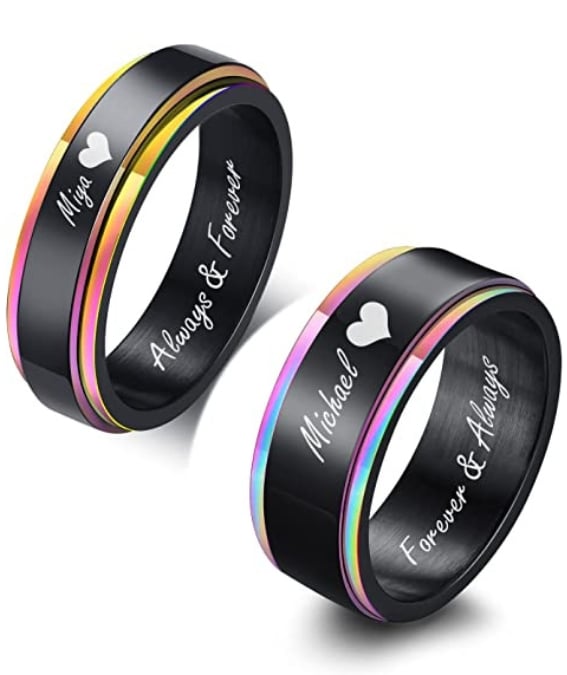 Custom photo love couple keychains are the perfect way to keep the flame of your relationship alive! Not only are they a thoughtful valentine's day gifts for your significant other, but they can also be kept as prized memories. These valentines gifts come in different shapes, sizes and frames – all of which allow you to choose a unique style that is unique to your special relationship. Make this Valentine's Day memorable with these timeless custom photo love couple keychains and show that special someone why you love them with a meaningful, one-of-a-kind keepsake.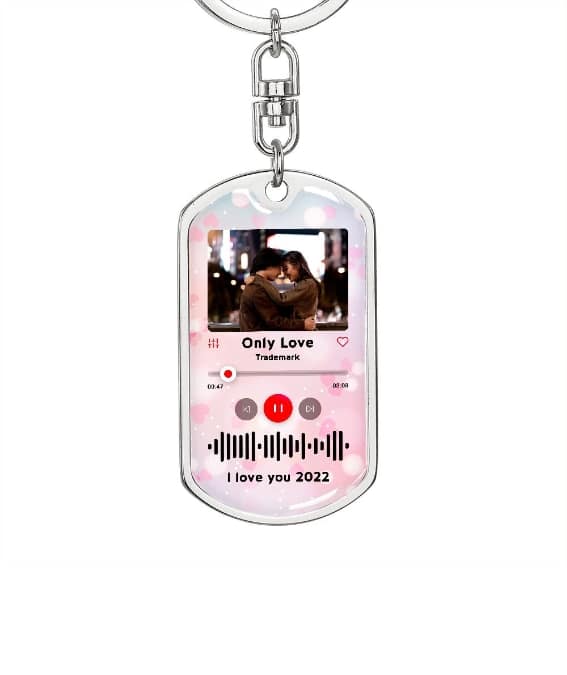 When it comes to valentine's day gifts for her, nothing says "I love you" like a personalized couple the day insulated tumbler cup. Celebrate your special valentine with a handy and perfect cup that can keep her favorite drink warm or hot on long drives, at school or office. The beautiful design of the cup features both of your names and will definitely be appreciated by the recipient! Going out on adventures with cold beverages just got easier with this special valentines gift. It is sure to quickly become one of her favorites!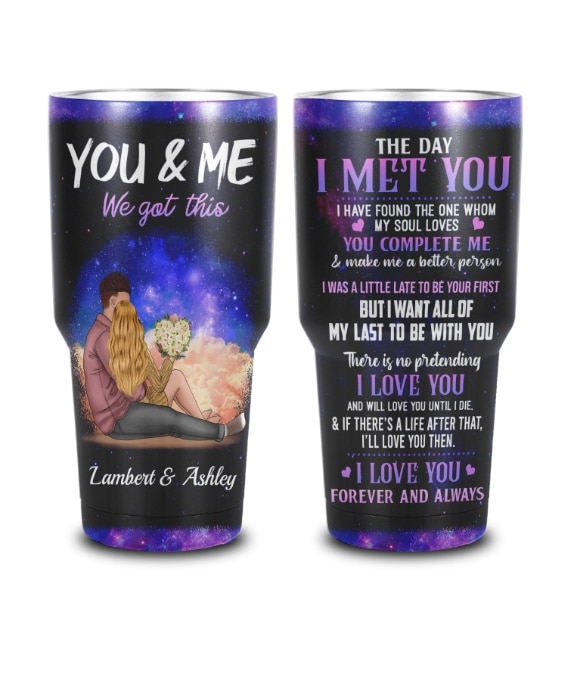 The "Personalized Name I Love You More The End I Win Mug" is a unique, charming and adorable valentines gift that any special person in your life will love. Customize it with her name, and create an unforgettable way to express your love this valentines day. Whether you choose to give it as a valentines day present or just as a token of your affections any time of year, this mug is sure to be a keepsake she cherishes for years to come.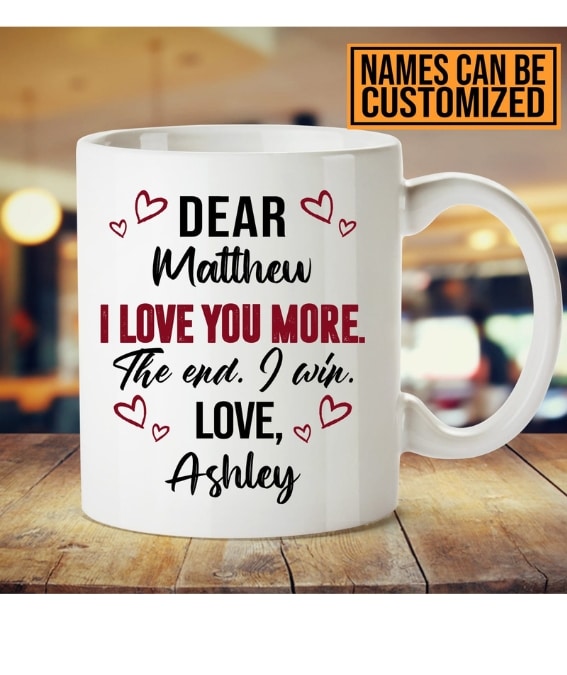 Surprise your valentine this year with an unforgettable valentine's day gift! Our custom couple unframed poster is the perfect way to show your love. You can customize it with a photo of you and your valentine, along with your names and a heartfelt message for each other. Perfect for valentines gifts or valentine's day gifts for her, this unique poster will be a treasured keepsake of your significant other for years to come. Show her how much she means to you this valentines gift season!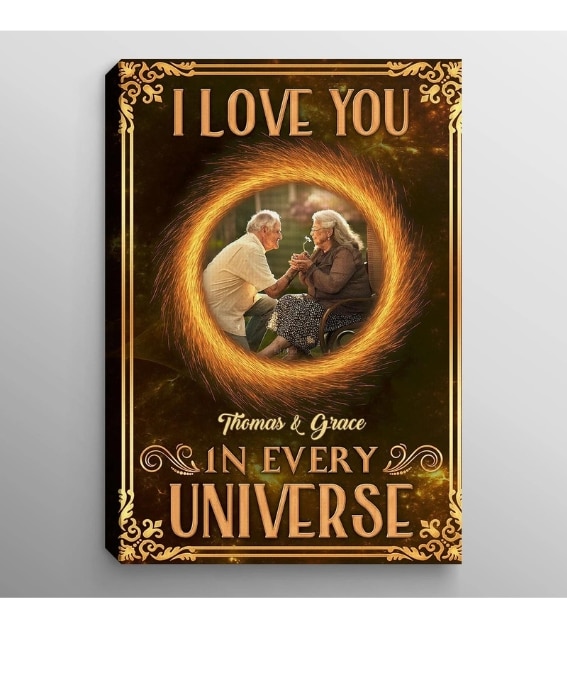 A personalized towel will be an elegant way to show your love while also providing your special someone with an item they can use everyday. These valentines gifts come in a range of colors and designs so you can find the perfect one for you both. Surprise your valentine with a gift full of love and thoughtfulness that will last for years. There is no doubt that this valentine's day gifts for her will be truly cherished.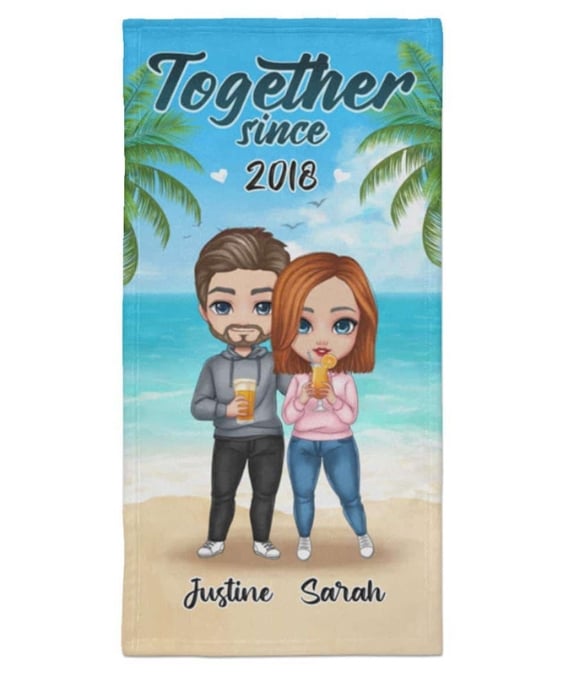 Celebrate romantic Valentine's Day this year with a personalized photo canvas print! Perfect for showing your love and appreciation, photo canvas prints make great Valentine's Day gifts. They offer a romantic, meaningful way to express how you feel while bringing back wonderful memories. Just by adding photos of you two together, it instantly adds a feel of positive emotions and joy to any room or office desk. Get creative and enjoy coming up with the perfect design of your favorite memories – the recipient of your gift will forever be reminded of the thought behind it every time they see it.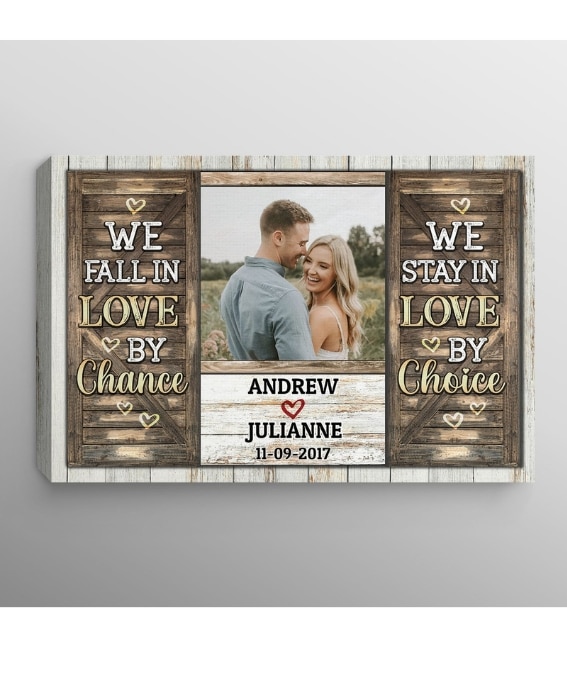 Valentine's Day is the perfect day to make memories with those you love and capture the best moments of your romantic relationship. Celebrate this romantic holiday in unforgettable style by giving a personalized, photo fleece blanket as a gift. A photo printed on a cozy fleece blanket can be enjoyed all year long and serves as a romantic reminder of happy moments shared on Valentine's Day. Get creative in design, select your favorite picture and turn an ordinary romantic valentine's day into an extraordinary one – only with a personalized photo fleece blanket as the perfect valentines gift!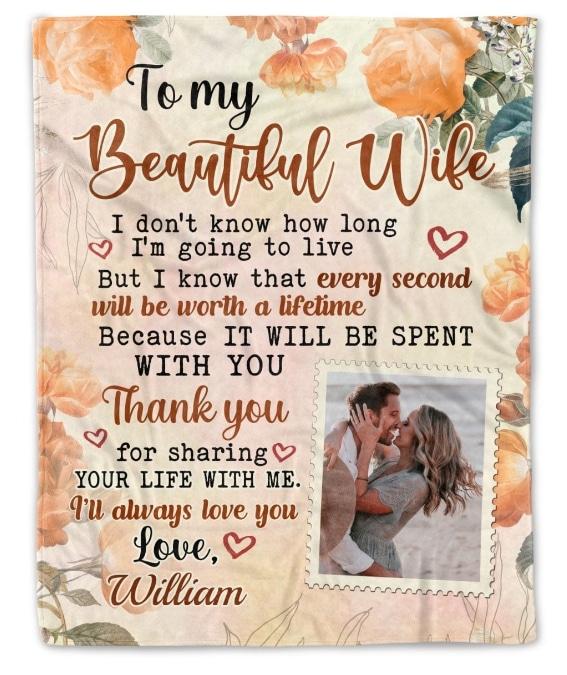 Bring the romantic spark of Valentine's Day into your bathroom with a shower curtain featuring cute images of the two of you! Perfect for romantic happy valentines day, this personal and thoughtful gift is sure to make her smile each time she sees it. Plus, it's one of the best ways to feature that romantic v-day pic you took together. It's a great way to celebrate the love you have for each other—a romantic reminder that you get to share every morning and night! Nothing beats practical and creative gifts like this one when it comes to valentines gifts.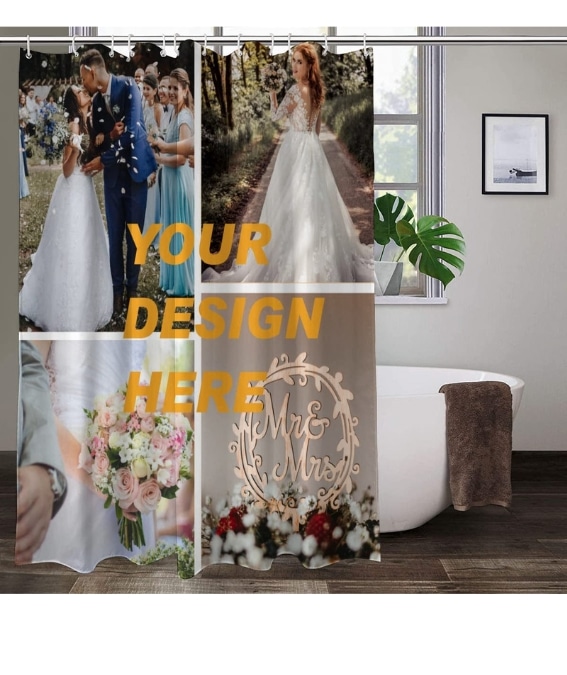 Personalized slate coasters make excellent romantic Valentine's Day gifts for her to show how much you care. Our beautiful engravings add an extra special touch of love no matter what memorable phrase, phrase, or romantic design you choose! Coasters are practical romantic gifts that can be easily displayed at home and enjoyed for years to come. Whether it is a 'Happy Valentine's Day' message or a romantic couple photo in black and white, our personalized slate coasters are perfect for romantic Valentine's Day gifting!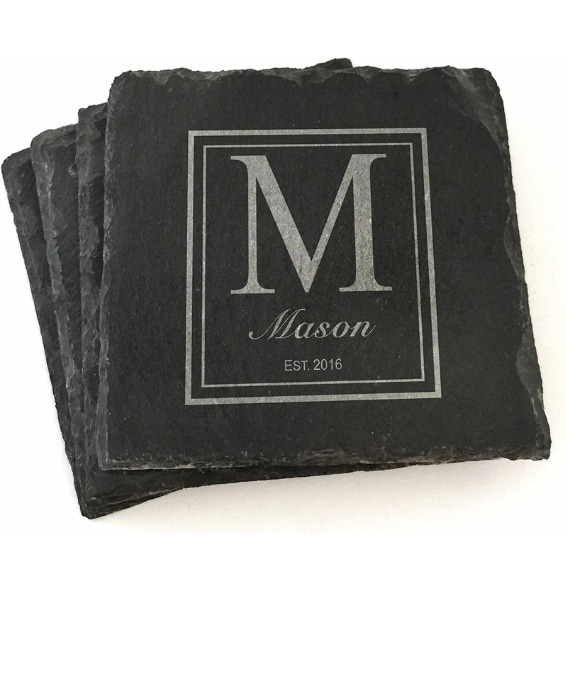 Custom champagne flutes make romantic, elegant Valentine's Day gifts for her. The perfect romantic gesture, these flutes can be personalized with your own romantic message, making them an especially touching way to show her how much you care! Get creative and design a unique set of custom bubbly glasses that she'll love while celebrating this special holiday. Whether wrapped in a box or served directly to her over a romantic dinner, custom champagne flutes are sure to be a hit on Valentine's Day.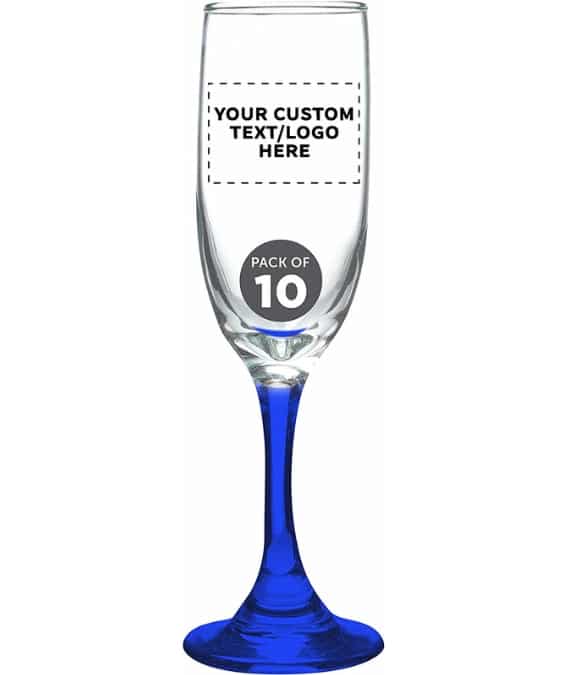 Create the perfect romantic setting for your special valentine's day with a custom name romantic love couple night light bedroom decor. It is the perfect addition to create a romantic and happy atmosphere to celebrate this special day. Whether it be for you and your partner or for an extra special Valentine's Day gift for her, these decorative lights will give your partner that warm feeling of love and comfort – just like being in each other's arms! Each romantic piece is uniquely designed with sophisticated artistry by our team of designers – making it one of those must-have Valentines gifts that no one else will have!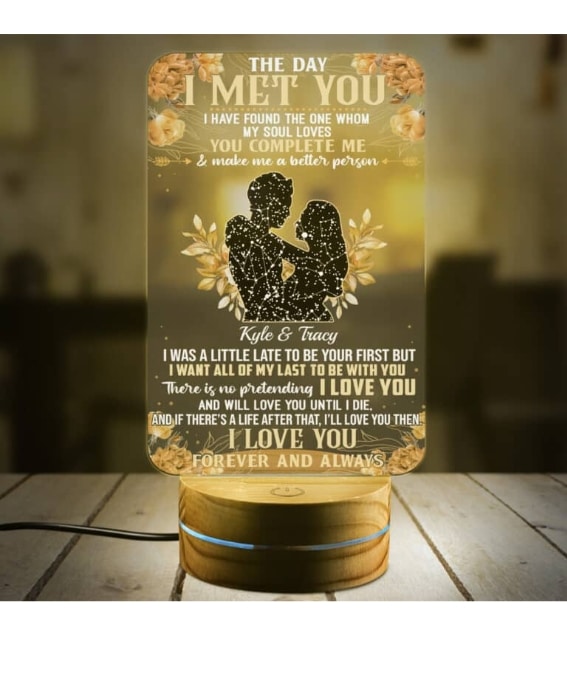 Shopping for romantic Valentine's Day gifts for her can be a challenge, but with personalized custom watches you can create a special and unique gift that she will cherish forever. Choose from a wide array of styles and designs to find the perfect watch that suits her personality and style. You can even customize the face of the watch with romantic notes or meaningful quotes to make it an unforgettable romantic happy Valentine's Day gift. With personalized custom watches, you're sure to make your loved one feel like the most special person in the world this Valentine's Day.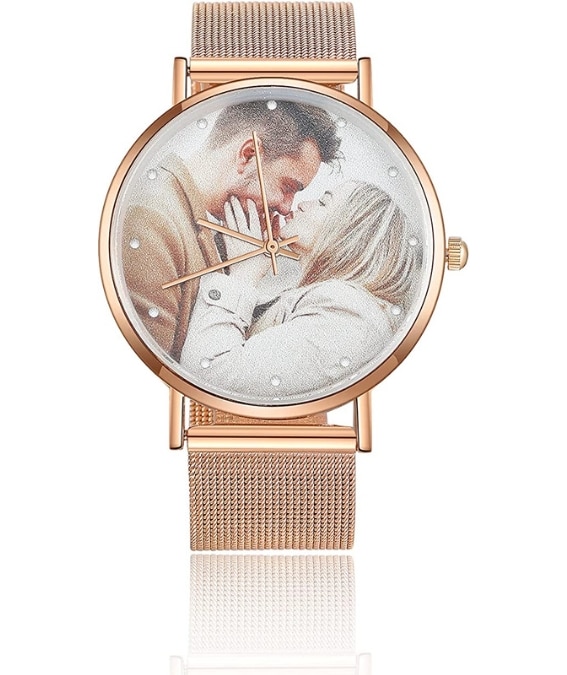 You can design a unique bag for your special someone on this valentine's day that perfectly complements their style. Create an unforgettable valentines gift by adding their initials, a meaningful phrase, or something totally original to the handbag. Not only is it an incredibly thoughtful present, but it will be one-of-a-kind and remind them of your special bond every time they wear it!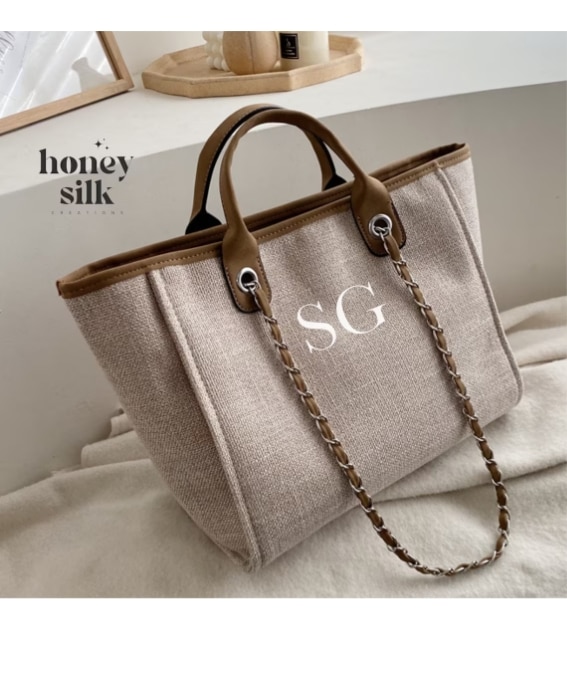 Personalized bracelets not only are they a timeless and special way to show your affection, but they are also easy to customize to her interests. No matter what symbol or text you put on it, your valentines gift is sure to be treasured. Surprise your valentine with a beautiful and unique bracelet that adds an extra special touch this Valentine's Day.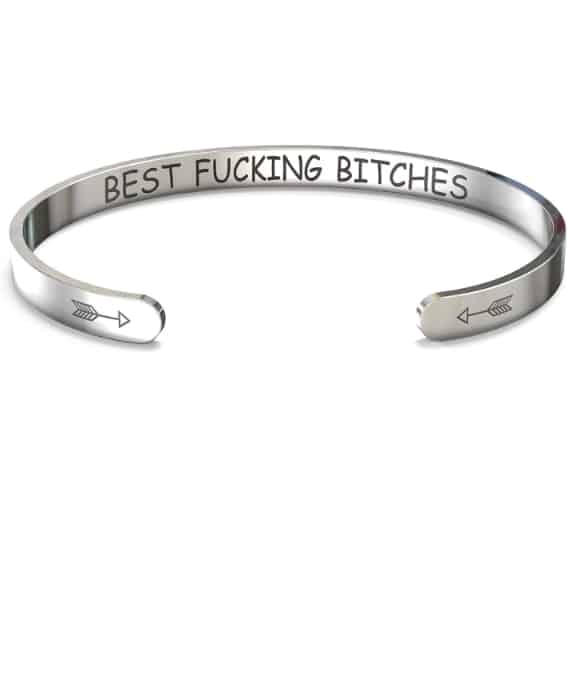 Nothing says "I love you" quite like a personalized valentine's day gift that captures special moments throughout the year! A photo book of memories is the perfect valentines gift for her to express how much you care. This valentine's day, show her how meaningful your relationship is by filling up a photo book with your favorite photos together and adding thoughtful captions to accompany them. By creating something unique and personal, she will feel extra special, knowing that you put in the effort to make such an amazing valentine's day gift for her!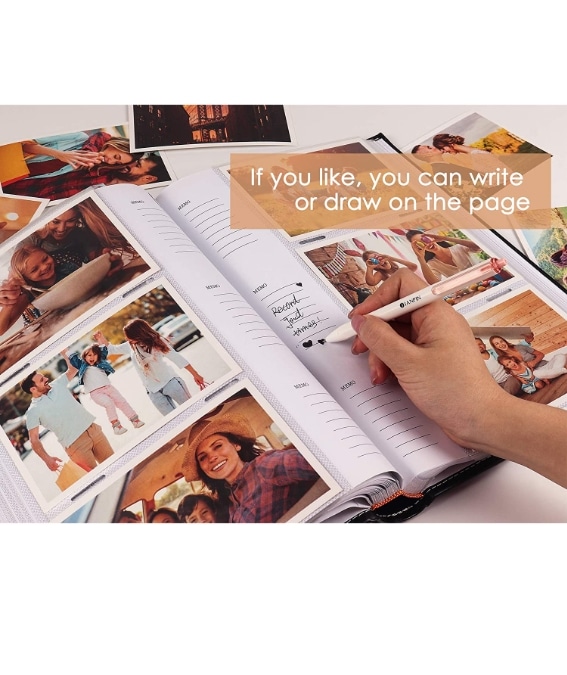 Whether you're looking for valentine's day gifts for her, valentines gifts or just want to surprise someone you love, a romantic book subscription box might be the perfect fit! This unique gift provides endless hours of entertainment, without ever having to worry about what book to give – each month you'll receive an amazing selection of new romance books tailored specifically to the recipient. With installments spread out over several months, these valentine's day gifts provide a thoughtful and luxurious present that any reader will be sure to love.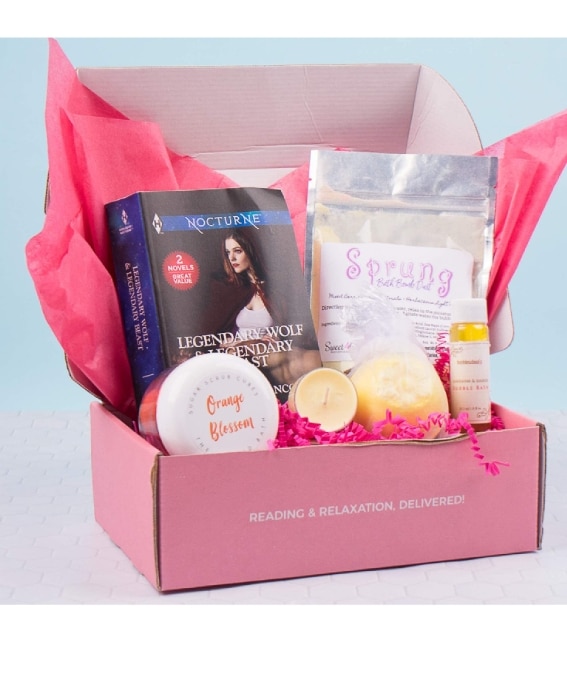 An "open when" gift basket can make for the perfect valentine's day gifts for her when you want to give that special someone a reminder of your love and care. It's a thoughtful and unique way to let your valentine know how much you care on this special day and all year round. You pick out a set of letters, or alternatively, write some yourself with personalized messages. Then, decide ahead of time what circumstances each letter should be opened during(e.g. feeling lonely, stressed out, excited about something…). This valentines gift is sure to bring both comfort and joy to your valentine whenever they open one!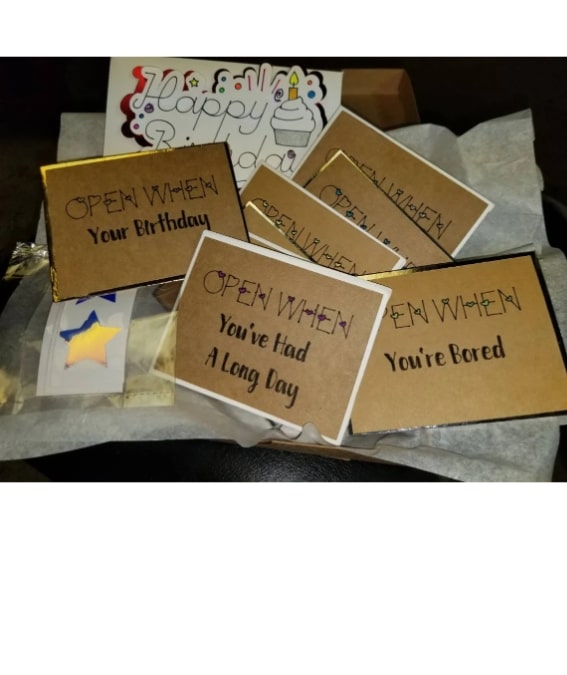 There is nothing more special than receiving valentine's day gifts from someone you love, and with a flower subscription box, every valentines gift you give can be made truly special. These one-of-a-kind valentine's day gifts for her come delivered to your doorstep each month packed full of fresh, vibrant blooms that are sure to bring a smile to her face. Plus, you'll get to enjoy all the benefits of having fresh flowers around the house all year long! Surprise your valentine this year with a flower subscription box, and make the day unforgettable.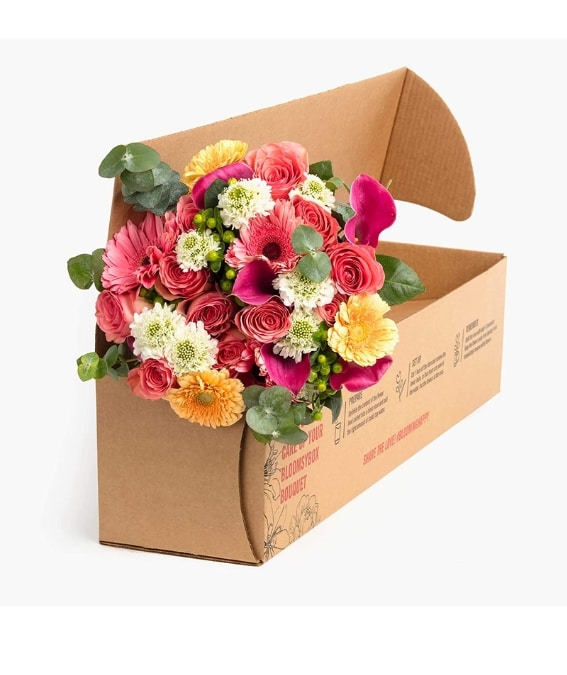 Take your valentine's day gifts for her to the next level with a one-of-a-kind personalized heart keepsake. Perfect for valentines gifts, this stunning piece of artwork can be customized in any way you'd like, from a sentimental quote to your special someone's initials. With each piece handcrafted and etched from genuine Alder Wood, you can be sure that your valentine will cherish it forever. Give the gift of love in unique and personal way this valentines day.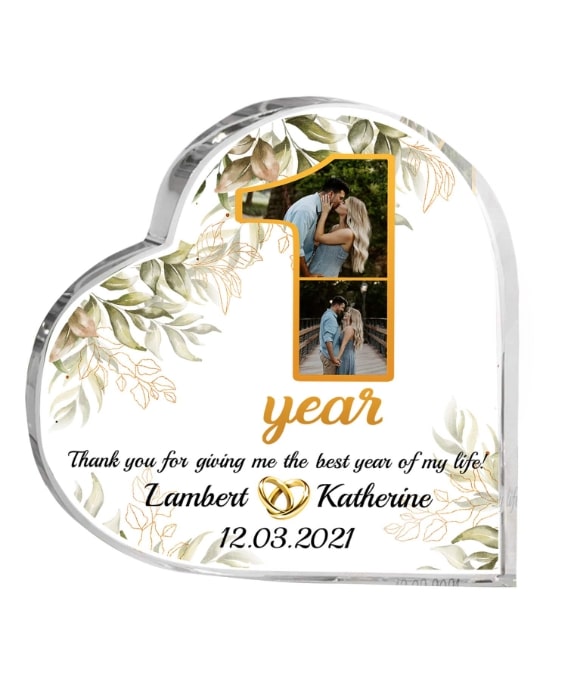 Make valentine's day extra special by surprising your loved one with a romantic personalized hugging bear! This cuddly pink bear dressed in a red and white polka-dotted heart comes with a free valentine's day message aboarded on a wooden box that can be personalized with your thoughts for her. Not only is this valentines gift full of love and affection, it serves as a reminder of the bond you share and an ever-lasting token of your love. Every time she holds or hug the bear or look at the valentines message, she will remember the special moment and feel appreciated all year long!
For valentine's day, show the woman in your life that you care with a personalized fleece robe! Choose one of top-of-the-line quality fabrics, and customize it with her name or initials to make this valentines gift truly special. Plus, its zero-twist construction will guarantee warmth and comfort. So don't worry – you can make valentines day extra memorable without spending too much. Treat her with a personalized fleece robe and show her how much you care!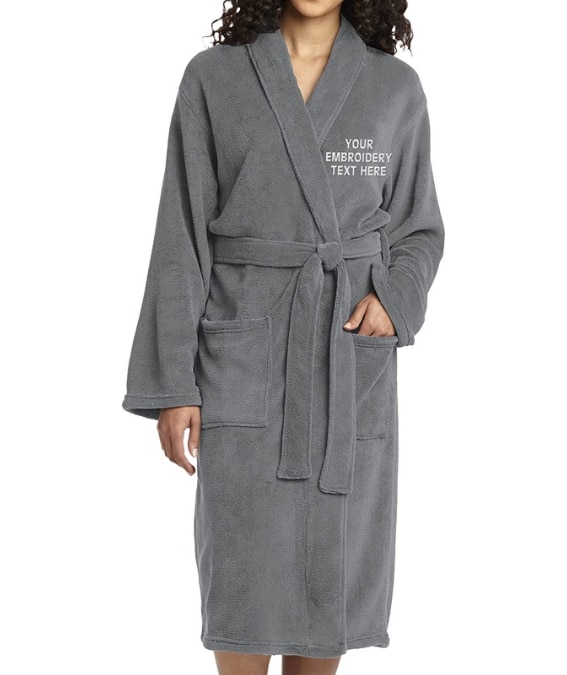 Show your special someone exactly how much they mean to you with a valentine's day gift that captures your love. This beautiful sterling silver interlocking hearts pendant necklace is the perfect valentines gift for her. The chic necklace features two intertwined hearts, symbolizing your eternal bond and love. Give her a valentine's day gift that shows your commitment and watch her eyes light up knowing that she has something special to always remember you by.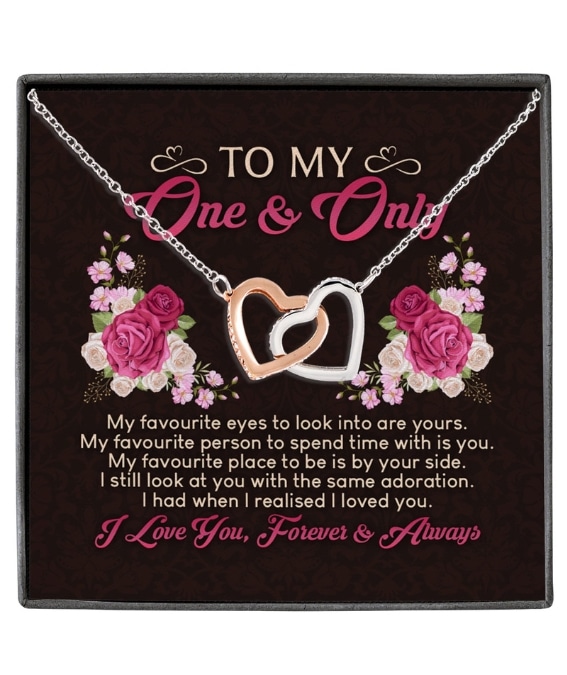 An Infinity Heart Pendant Necklace is a great way to show her just how much you care. The infinite heart is an enduring expression of your love and dedication, telling her that it will never end. This romantic valentine's day gift has been expertly detailed with a polished finish and an articulated link chain. Every valentines day gift comes wrapped in a beautiful velour pouch making it ready for gifting. Show her your unending affection today with the Infinity Heart Pendant Necklace!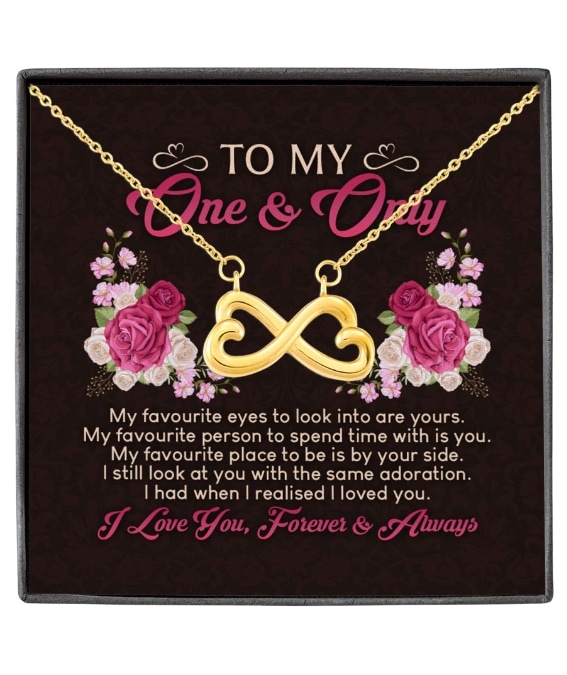 Love Knot Necklaces make the perfect valentine's day gifts for her! Adding a touch of romance to any look, these timeless pieces will be a reminder of your love and affection. Each knot is carefully fashioned and plated making them sophisticated and fashionable valentines gifts. Show your special someone just how much you care this Valentines Day by giving a Love Knot necklace that she can keep close to her heart!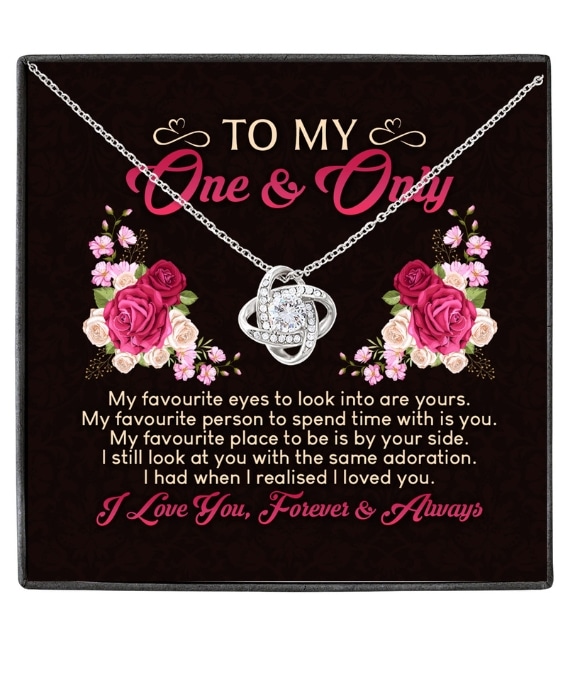 Shopping for More
It can be difficult to find the right gift for your significant other, but we've got you covered. Check out our top 26 picks for personalized Valentine's Day gifts that are sure to make her smile. And if you still want to get her on other occasions, we have even more great gift ideas below. So browse and shop with confidence knowing you're buying her something she'll love:
How To Make Your 1st Year Anniversary Gifts Romantic And Memorable
15 Unique Anniversary Gifts That Could Delight Your Loved Ones
The editorial team at Cubebik Blog is a group of dedicated individuals with a passion for words and a commitment to quality. They work tirelessly to ensure that every article is well-researched, informative, and error-free.