Mother's day is just around the corner. Some of you must have already started racking your brains to decide on unsurpassable mother's quotes, or an exquisite jewelry piece would be the best gift for this occasion.
Our mother is our ultimate and staunch supporter. By reviving the long-lost tradition of little gestures, we can make their mothers' day brighter. The heartwarming mother's quotes presented in this blog can deepen your relationship with her.
In addition, the list of jewelry items in this blog will rid you of the trouble of going through dozen of websites; this is because these are not just jewelry pieces, but they also hold profound messages.
To help you out, we will be dropping some amazing mother's quotes and jewelry gift ideas that will surely cheer up people who love you.
Heart-melting Mother's Quotes To Show Your Love To Your Mom
Mother is not just a title for the one who gives you birth. People receive mother's love even from the ones who don't have any blood relation with. People who lose their mother at a very tender age are the ones who have a mother in the form of an aunt, nannies, stepmother, or mother-in-law.
No matter what we do, we can never pay off for what our mothers have done for us since our childhood. Therefore, the best way to thank your mother for bringing you up in the best way possible is by sending them mother's quotes that drip with the gratitude you have for them.
Although it is tough to come up with mother's quotes that qualify to match our mother's struggle in raising us, here are some of the best ones we dug up.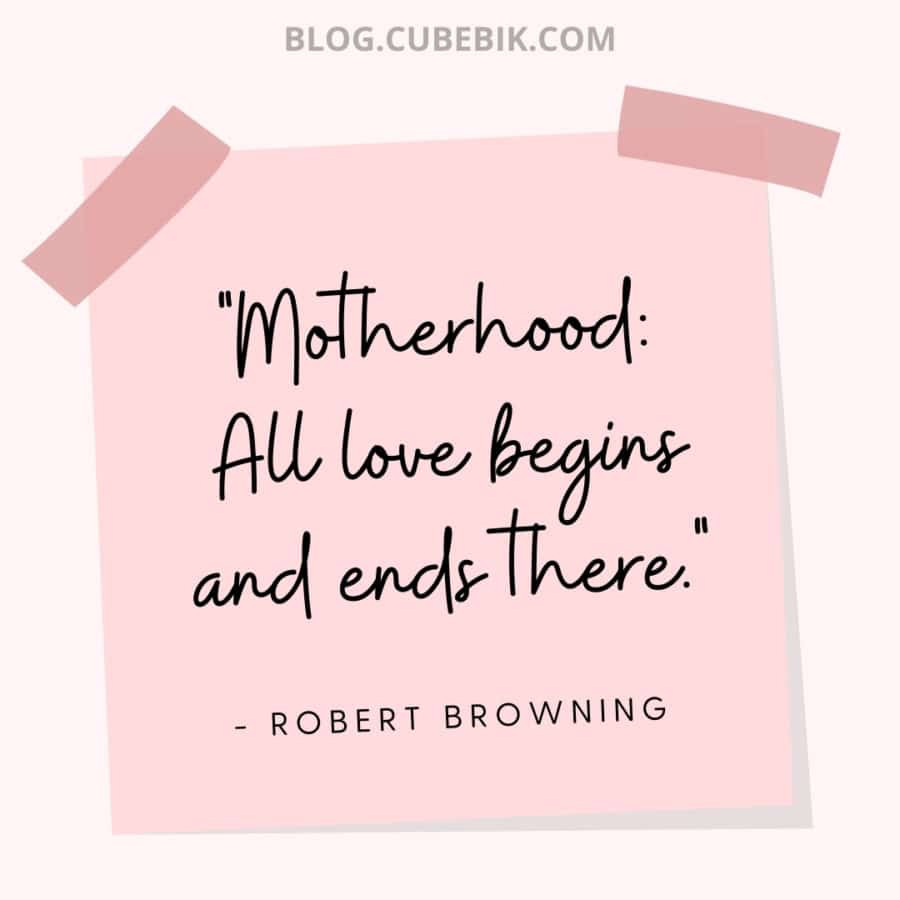 "Motherhood: All love begins and ends there."
—Robert Browning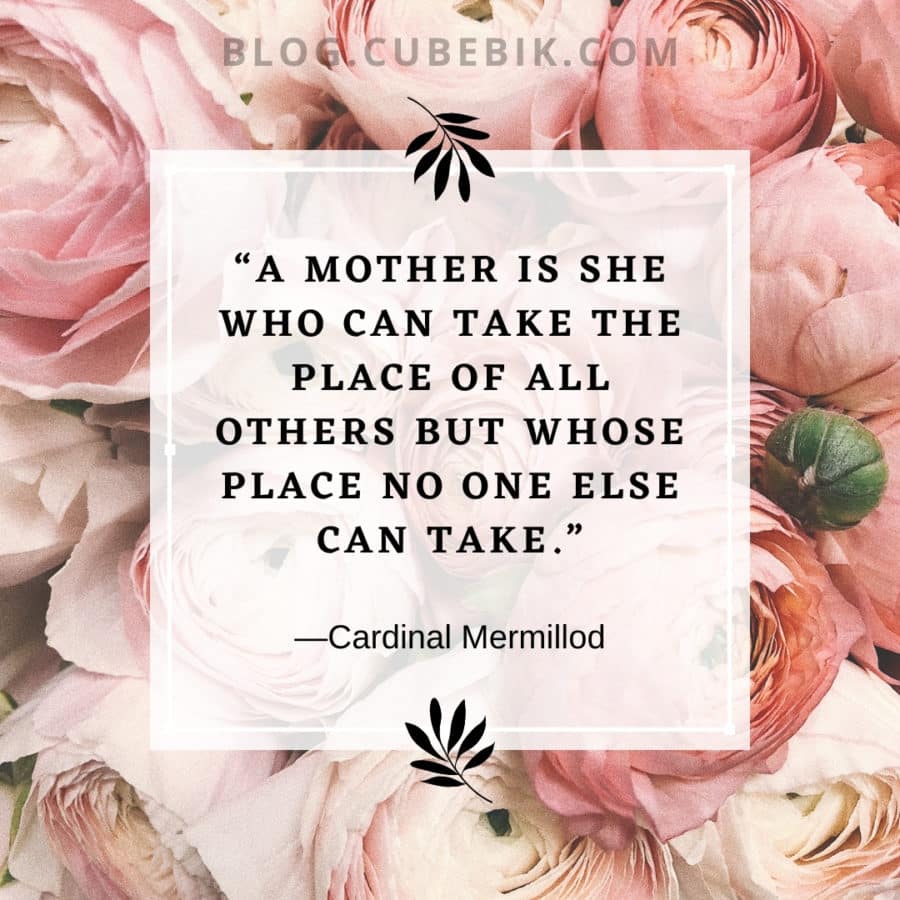 "A mother is she who can take the place of all others but whose place no one else can take."
—Cardinal Mermillod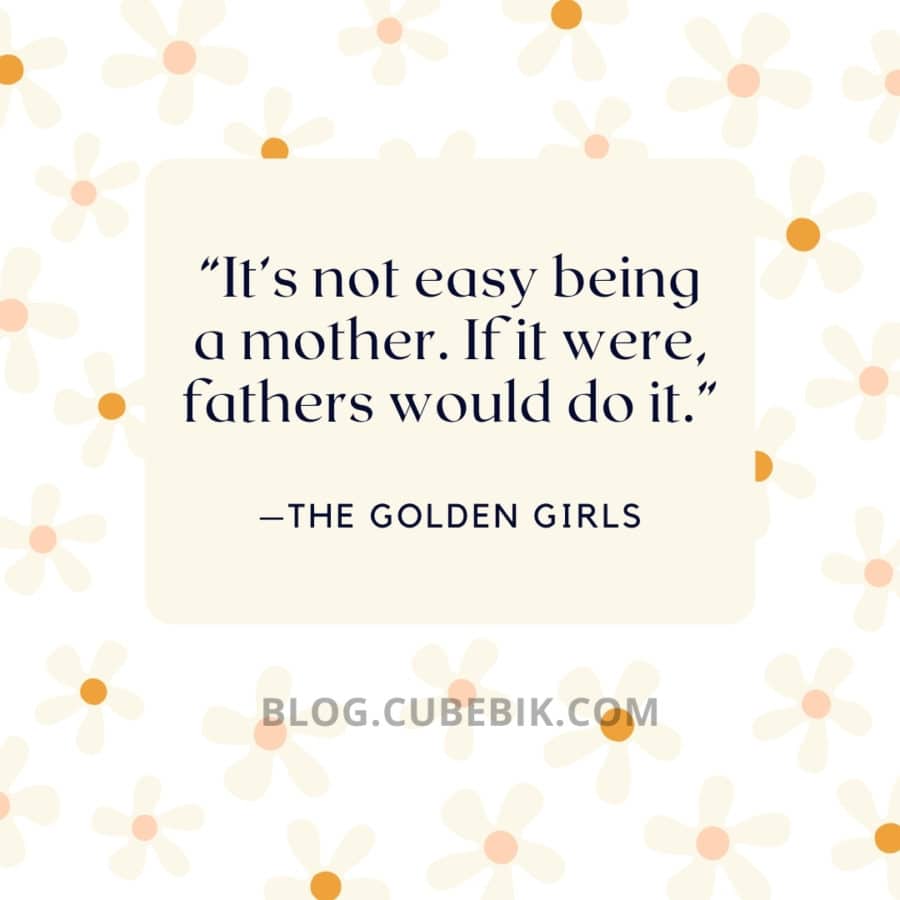 "It's not easy being a mother. If it were, fathers would do it."
—The Golden Girls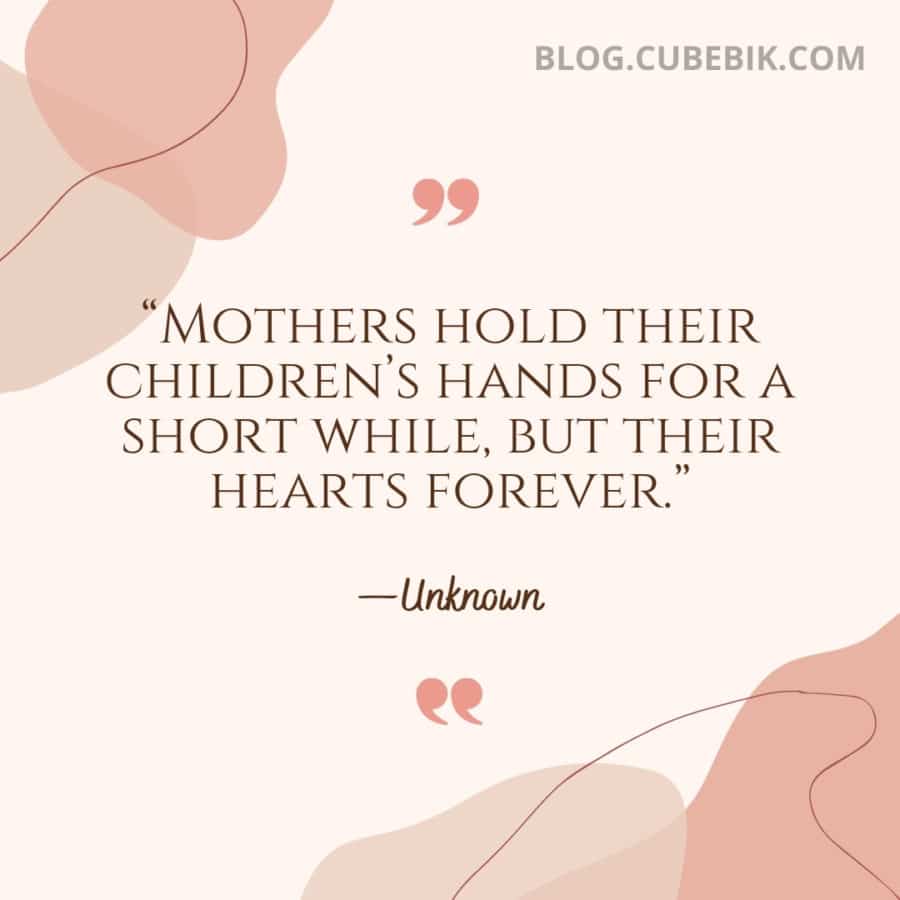 "Mothers hold their children's hands for a short while, but their hearts forever."
—Unknown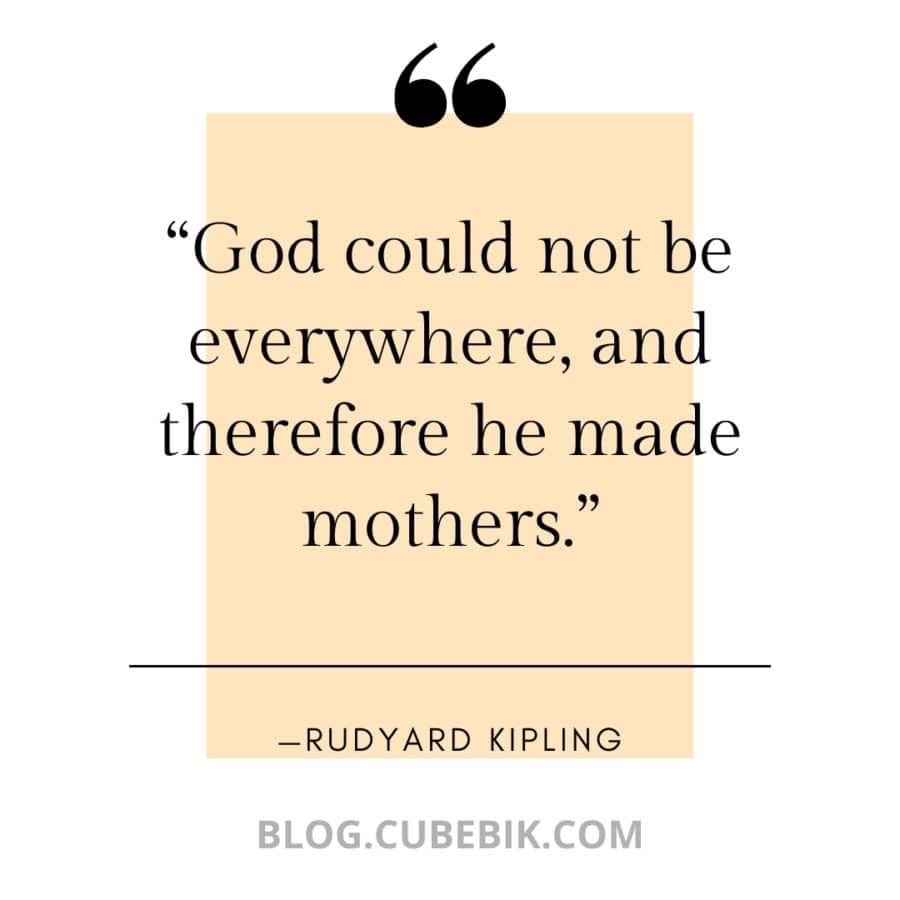 "God could not be everywhere, and therefore he made mothers."
—Rudyard Kipling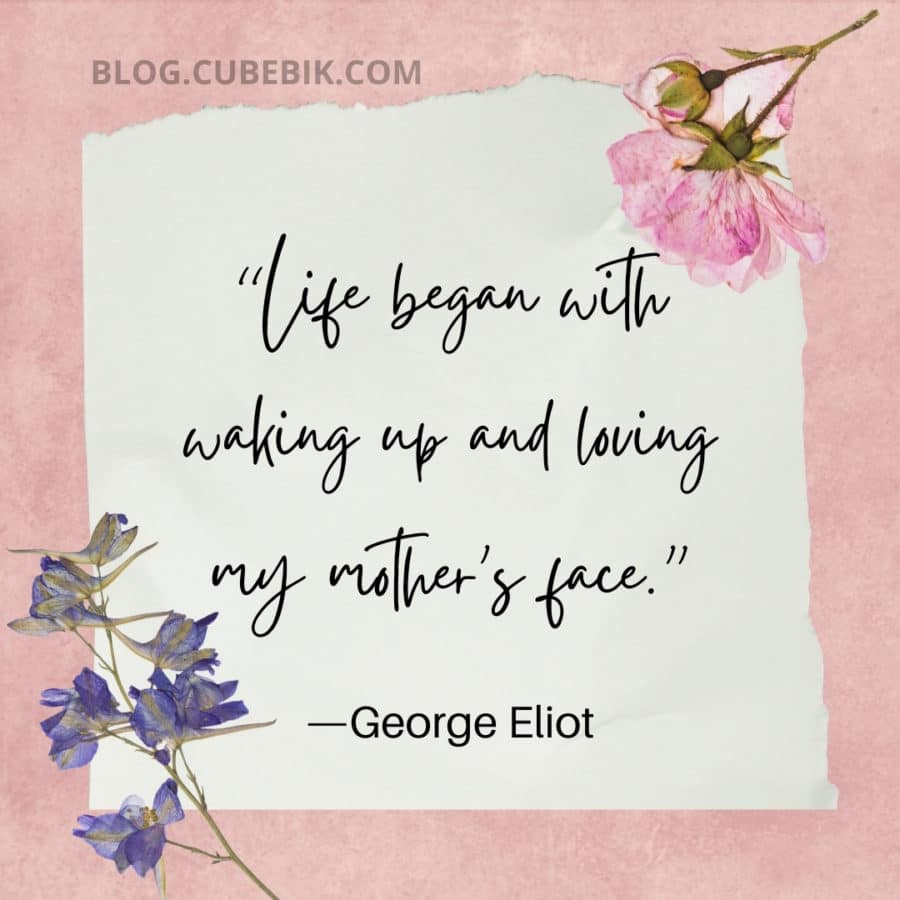 "Life began with waking up and loving my mother's face."
—George Eliot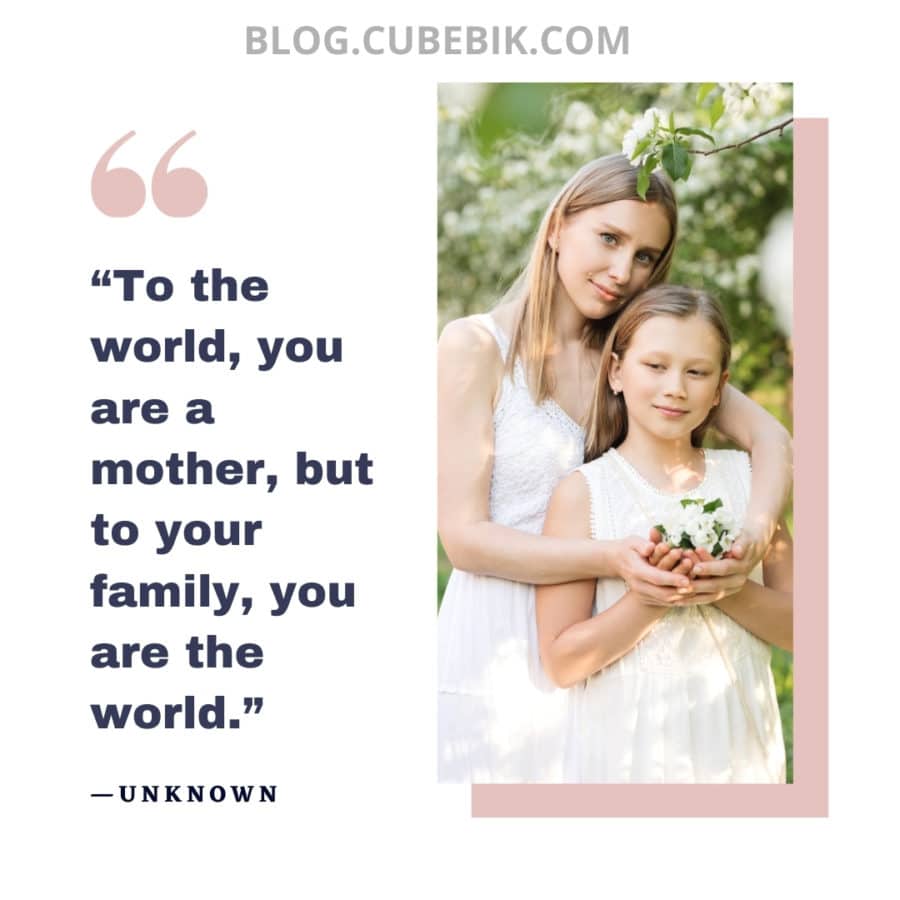 "To the world, you are a mother, but to your family, you are the world."
—Unknown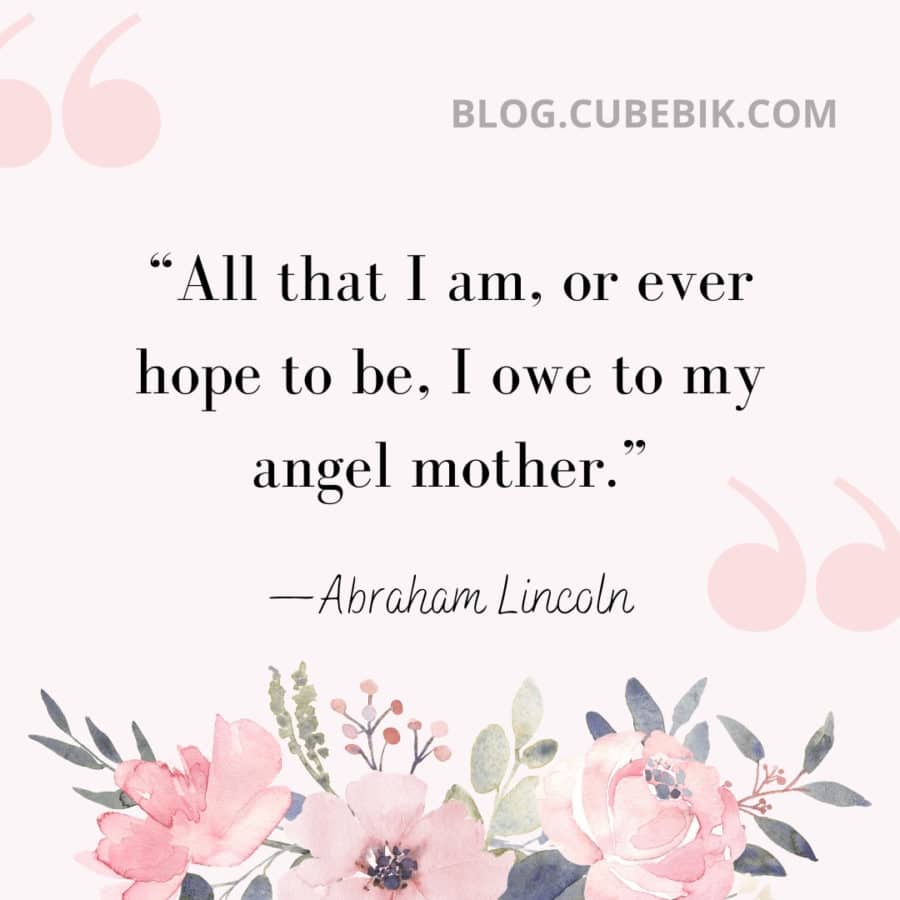 "All that I am, or ever hope to be, I owe to my angel mother."
—Abraham Lincoln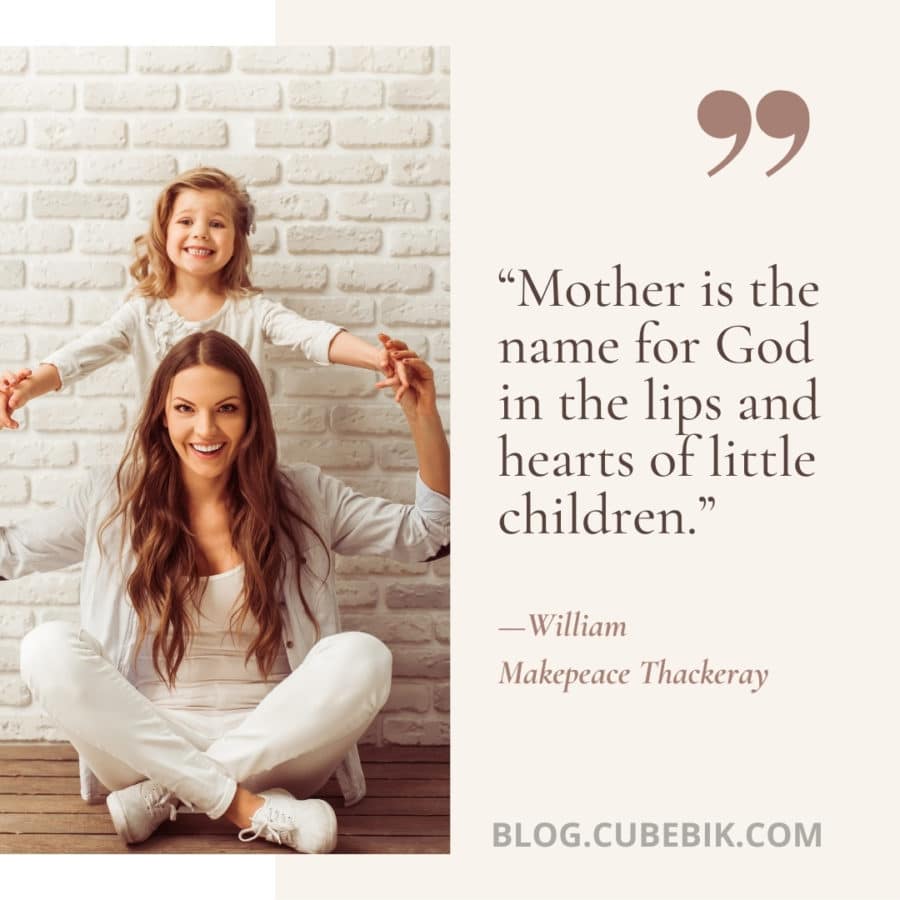 "Mother is the name for God in the lips and hearts of little children."
—William Makepeace Thackeray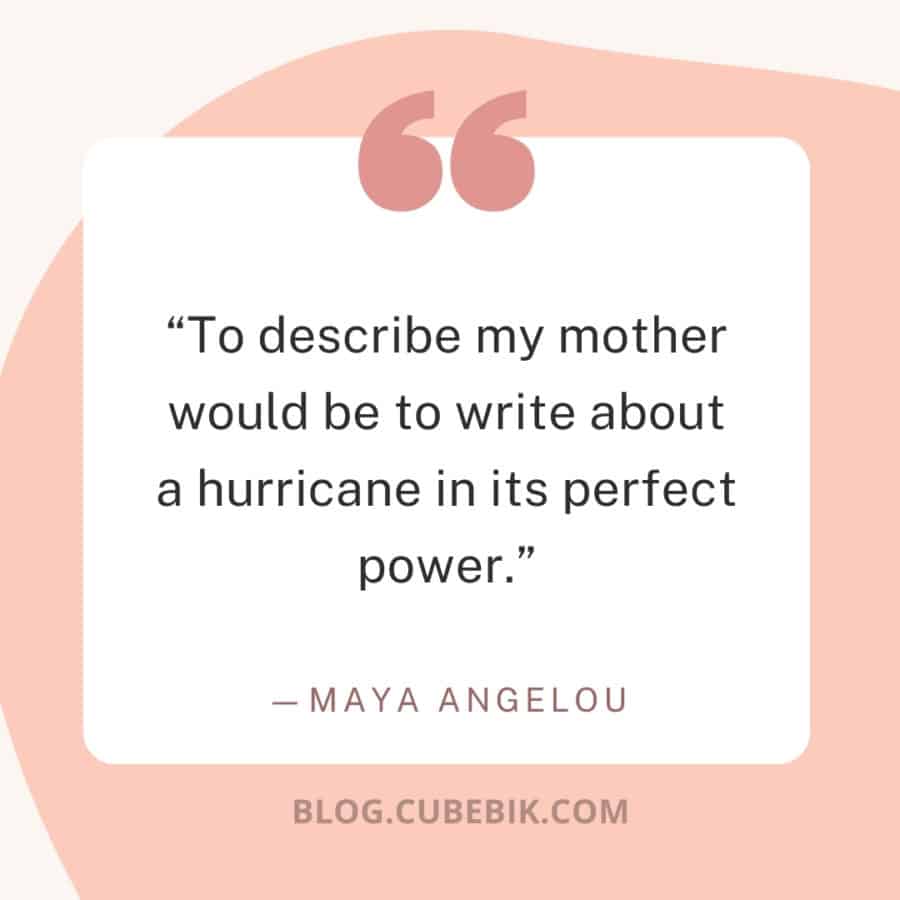 "To describe my mother would be to write about a hurricane in its perfect power."
—Maya Angelou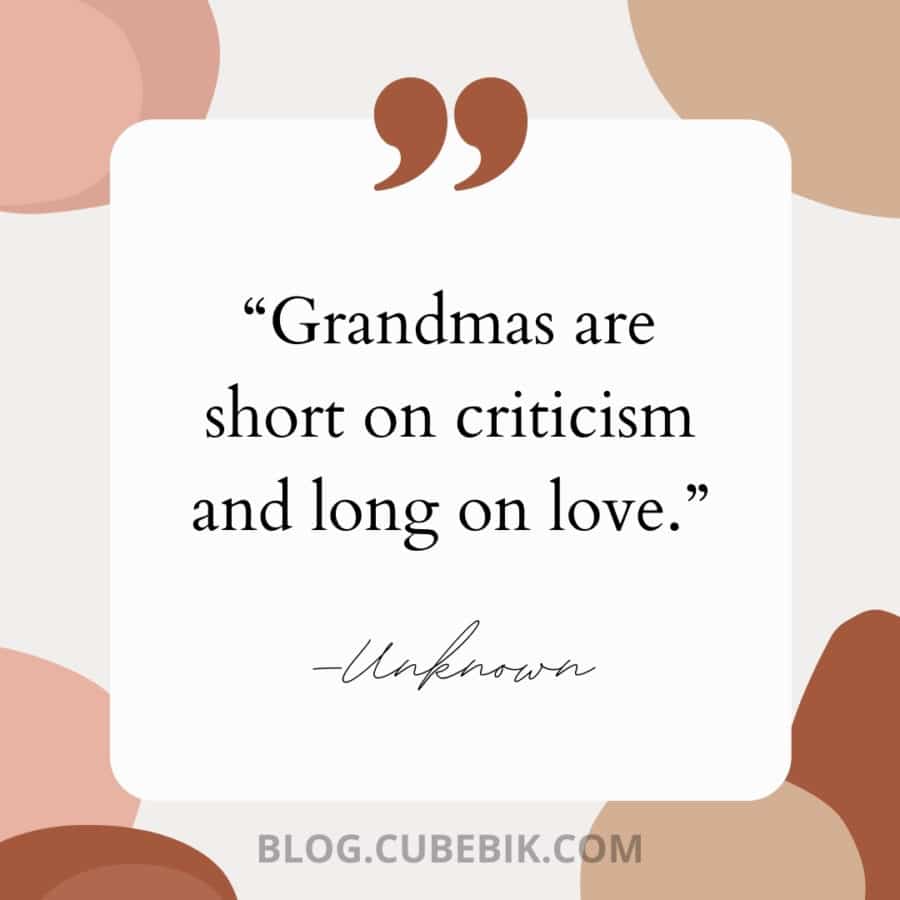 "Grandmas are short on criticism and long on love."
—Unknown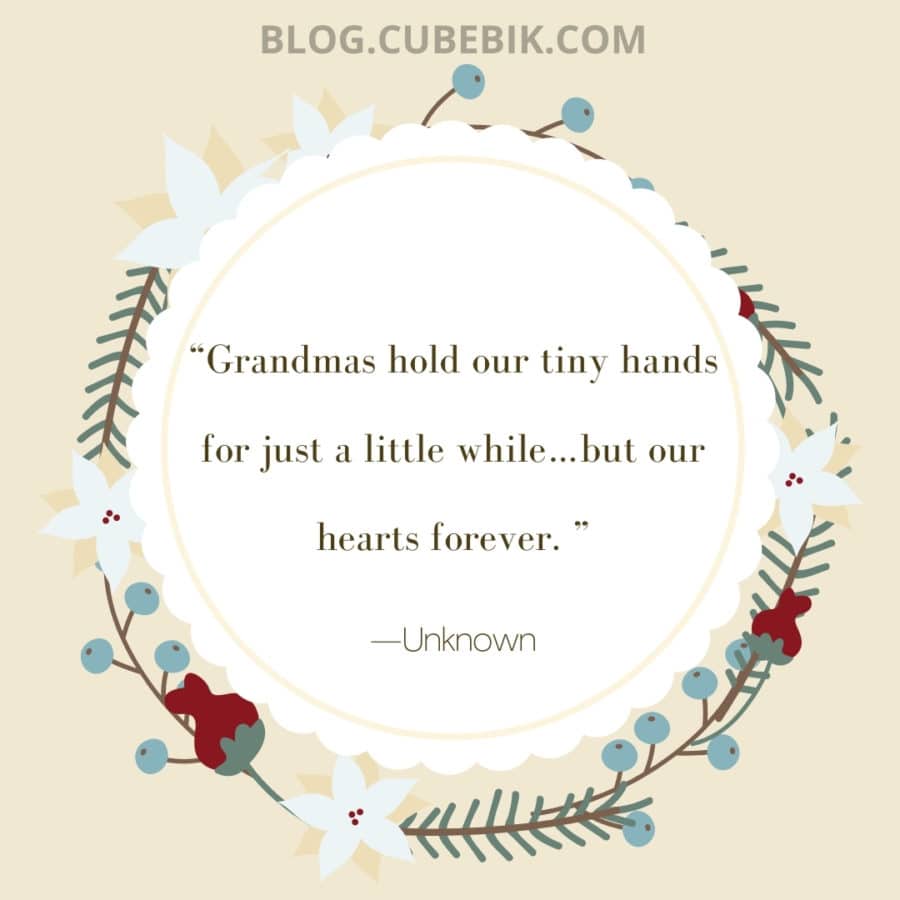 "Grandmas hold our tiny hands for just a little while…but our hearts forever. "
—Unknown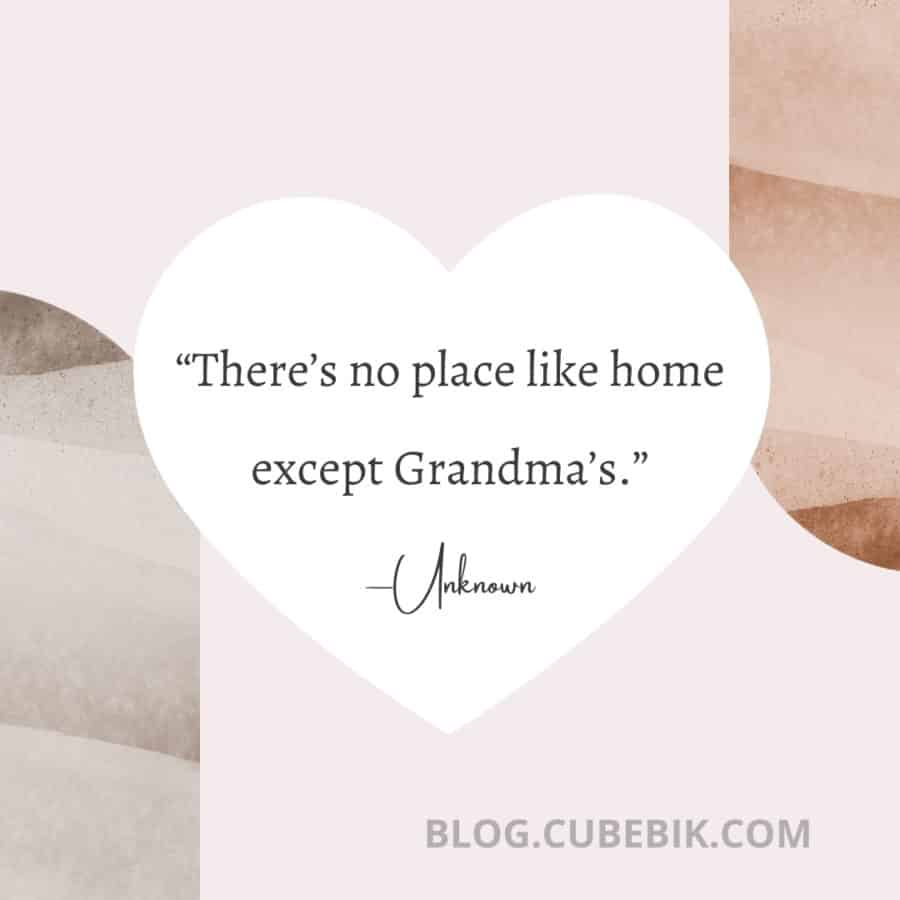 "There's no place like home except Grandma's."
—Unknown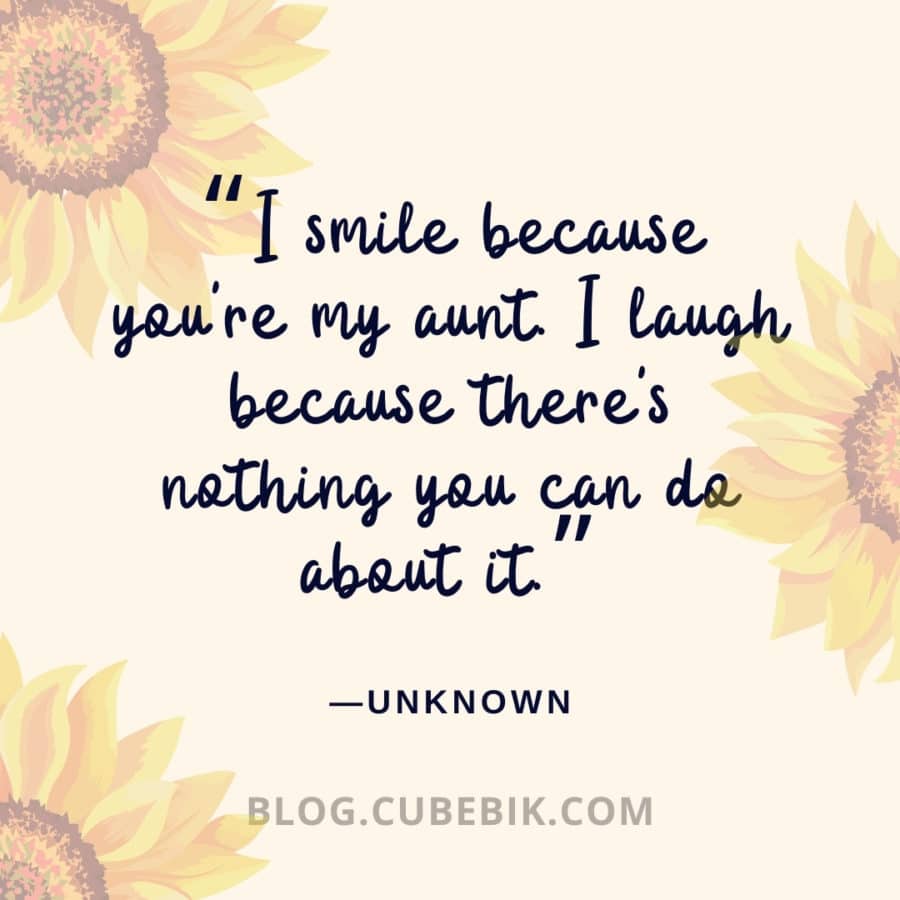 "I smile because you're my aunt. I laugh because there's nothing you can do about it."
—Unknown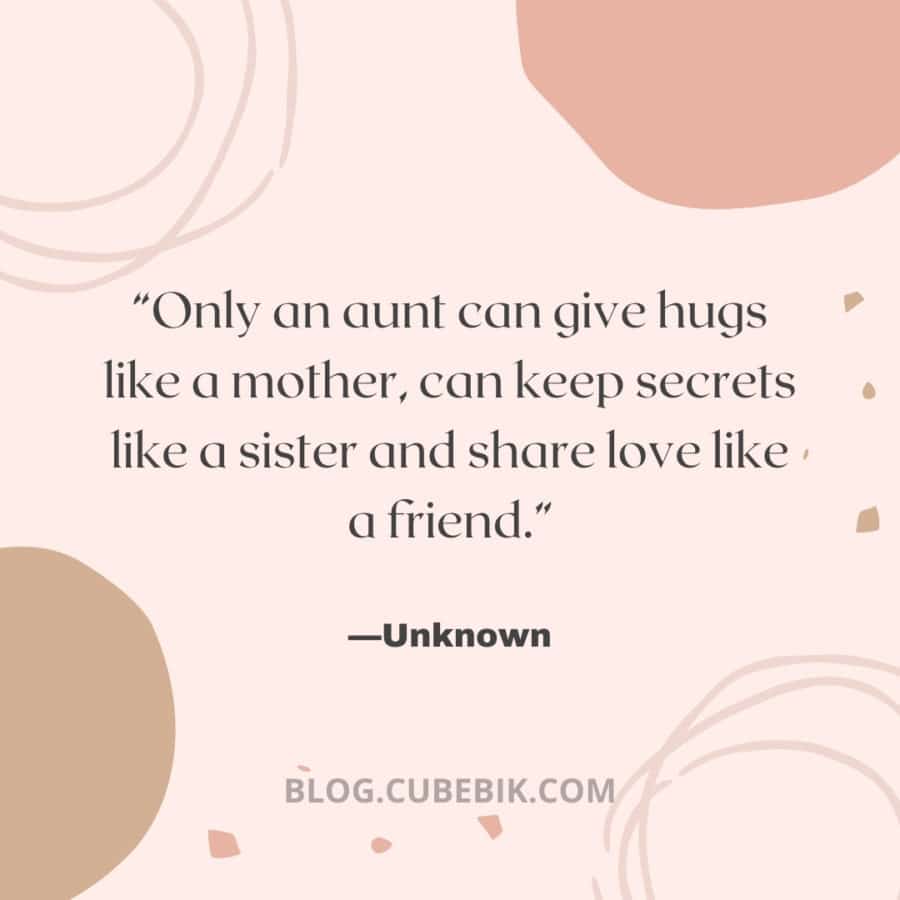 "Only an aunt can give hugs like a mother, can keep secrets like a sister and share love like a friend."
—Unknown
A quote for mom written by a child is every mothers' precious possessions. So, including these quotes in your mother's day card will make it even more sentimental. We often underestimate the power of words when you convey to the right person properly.
10 Meaningful Jewelry Gifts For Moms That Will Touch Their Soul
Wouldn't it be great if you send a gift along with the card or quote you are planning to send to your mother this mother's day eve? It can be anything thoughtful like a necklace for mom or a piece of jewelry.
To make it easier for you, we have hand-picked the perfect necklaces that carry thoughtful messages for your mother. With these necklaces, your mother will never forget how much love and respect you hold for her. The necklaces we picked are as follows:
1. Mother's Necklace To Gift When You Want To Express Gratitude For Her Love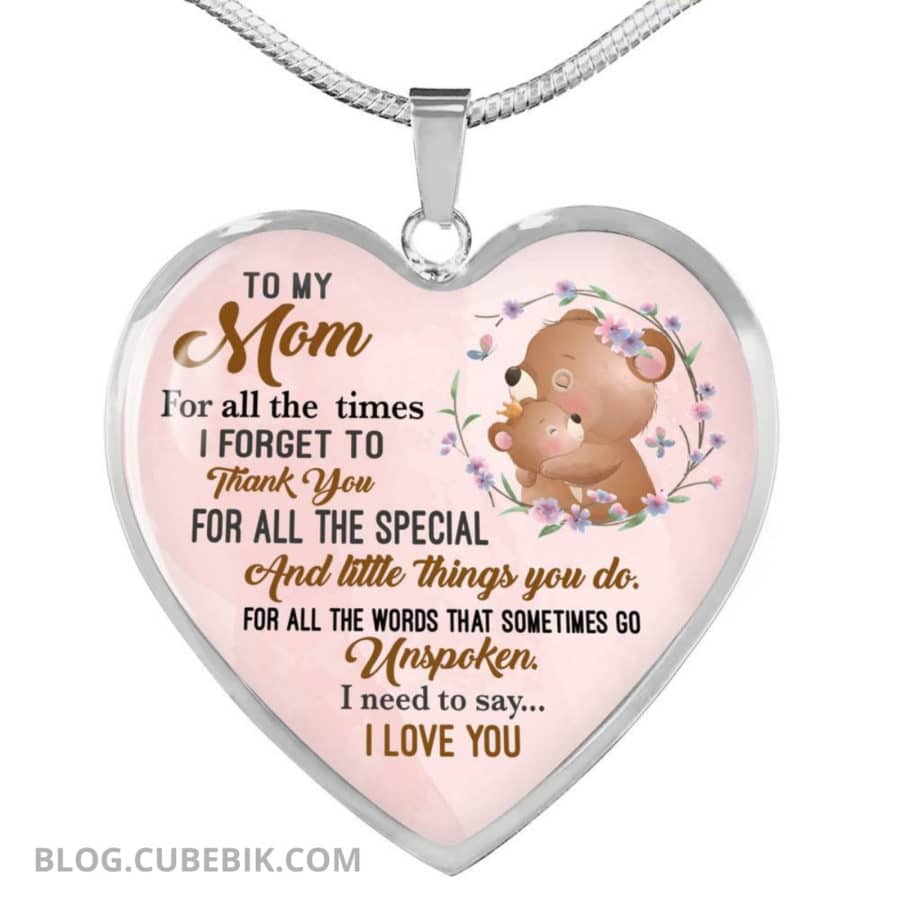 A lot of us face difficulty when putting our feelings into words. So, this mother's day, gift your mother with this necklace which sends her your feelings in an impeccable and heartwarming way.
Moreover, you can add a personalized message at the back of the necklace, which adds another element of thoughtfulness to your gift.
2. Necklace For Mother From A Daughter With A Message Of Gratitude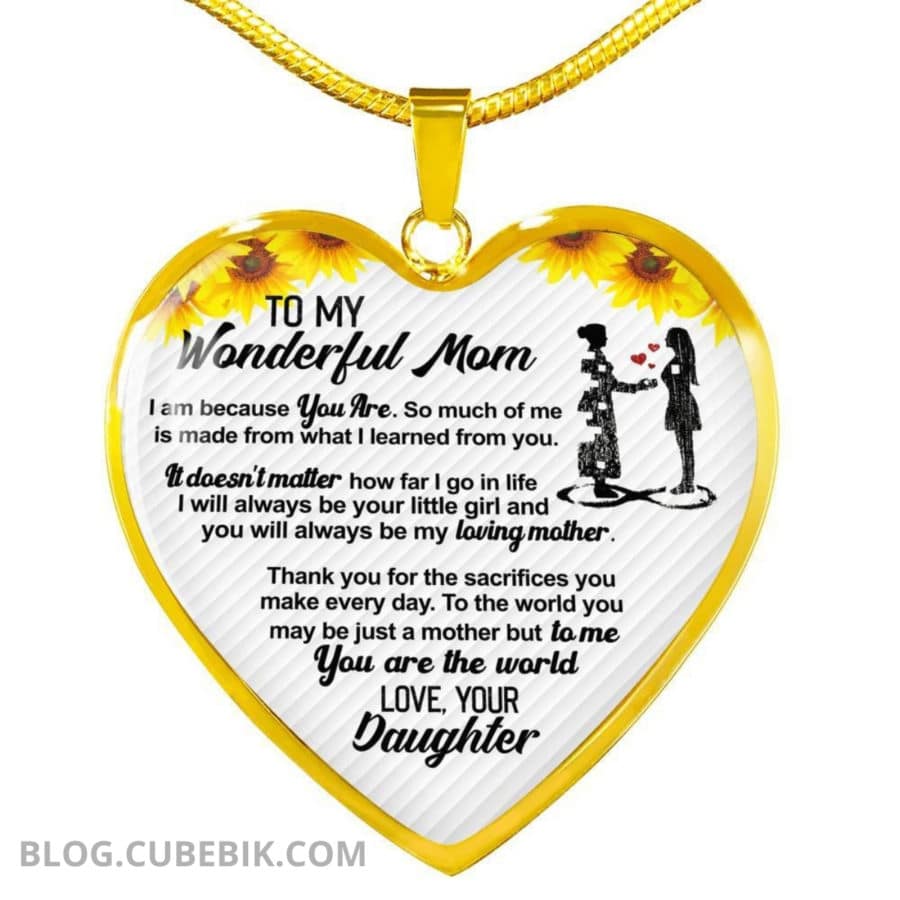 The mother-daughter bond is one of the unbreakable ones. Gift this necklace to your mother to let her know that you are thankful that she is with you at all times.
3. Necklace For Mother When Your Kids Love Her As Much As You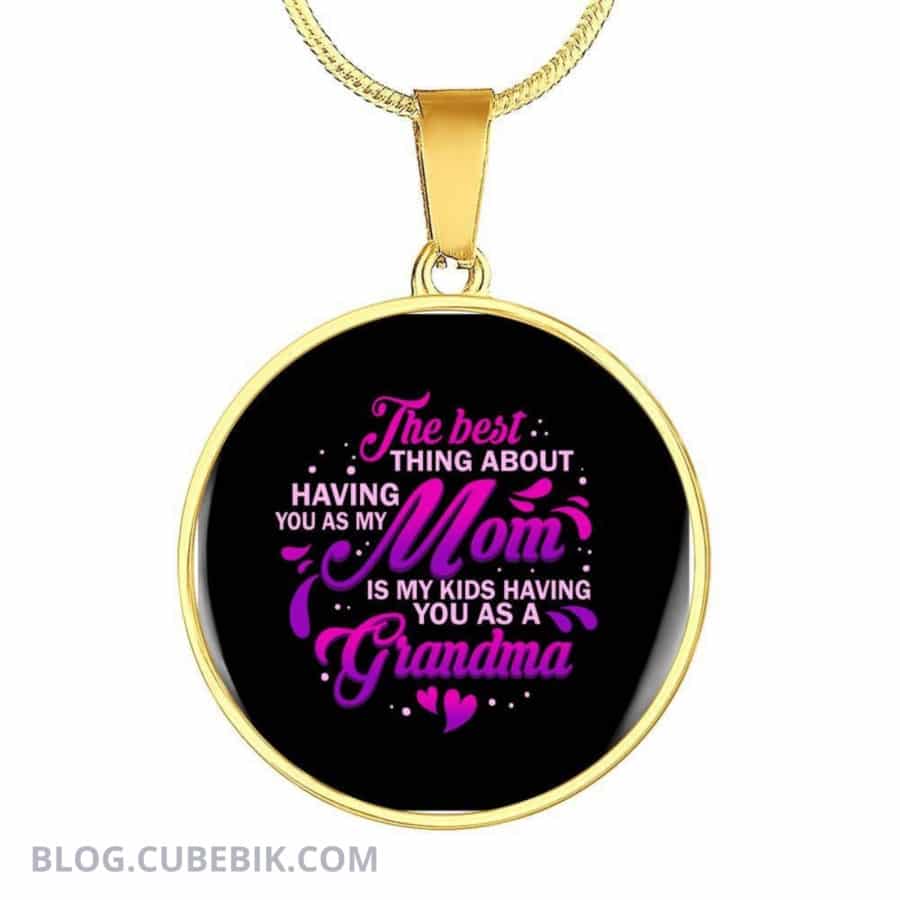 Love from grandkids is every grandma's dream come true. Therefore, if you have kids who have a strong bond with their grandma, then gifting this necklace would be the best idea. Moreover, adding a text or quote at the back will also take your gift game to the next level.
4. Autistic Mother's Quote Necklace For Showing Her That She Is An Emblem Of Strength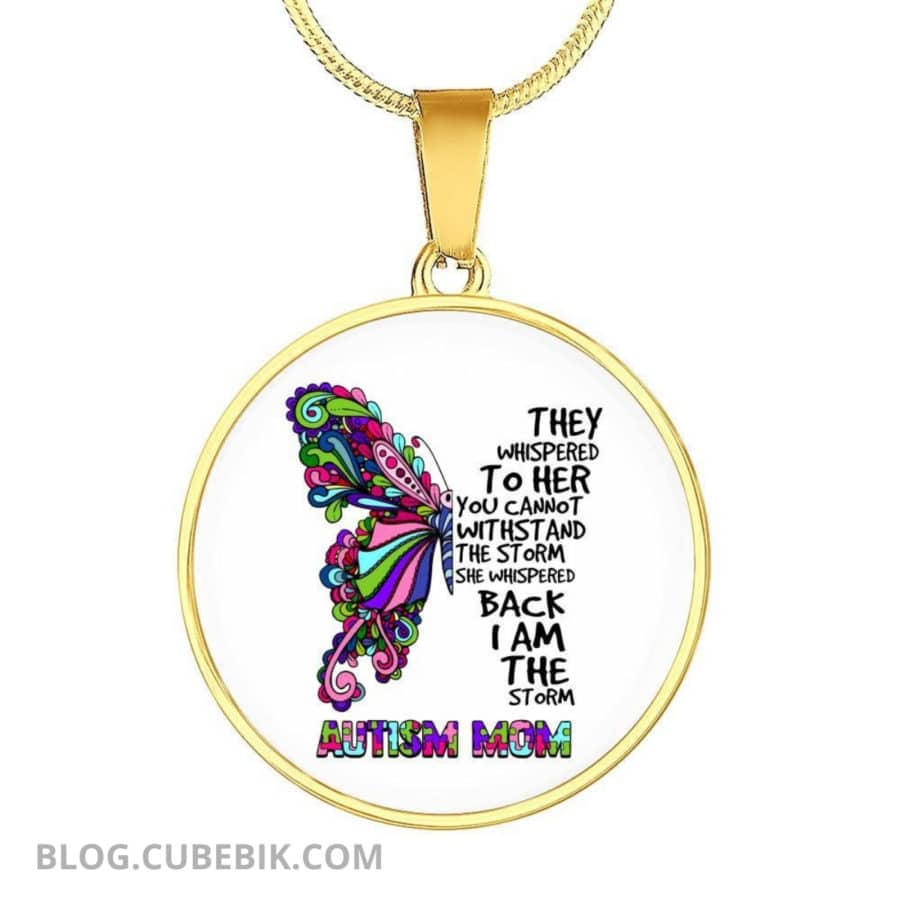 Having an autistic mom means that a powerful and well-planned woman has raised you. Autism moms are the definition of perfection. Such exceptional moms deserve a unique gift as a reminder that they should never underestimate themselves.
5. Necklace For Expressing Gratitude To Your Stepmom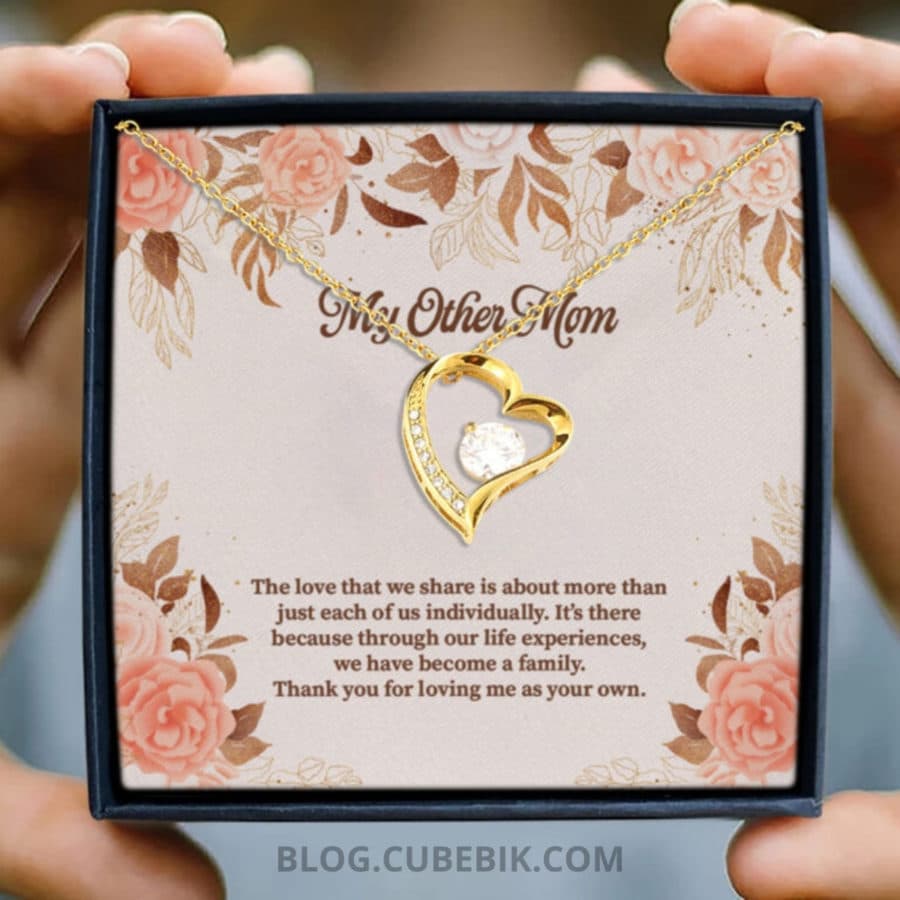 Stepmothers' love will surpass all obstacles to see you happy. Stepmoms try their best never to let you feel the lack of your mother's love by investing their time in you as if you were her child. This necklace will act as a token of love and gratitude you hold for them in your heart.
6. Necklace For A Mother-To-Be With A Sentimental Message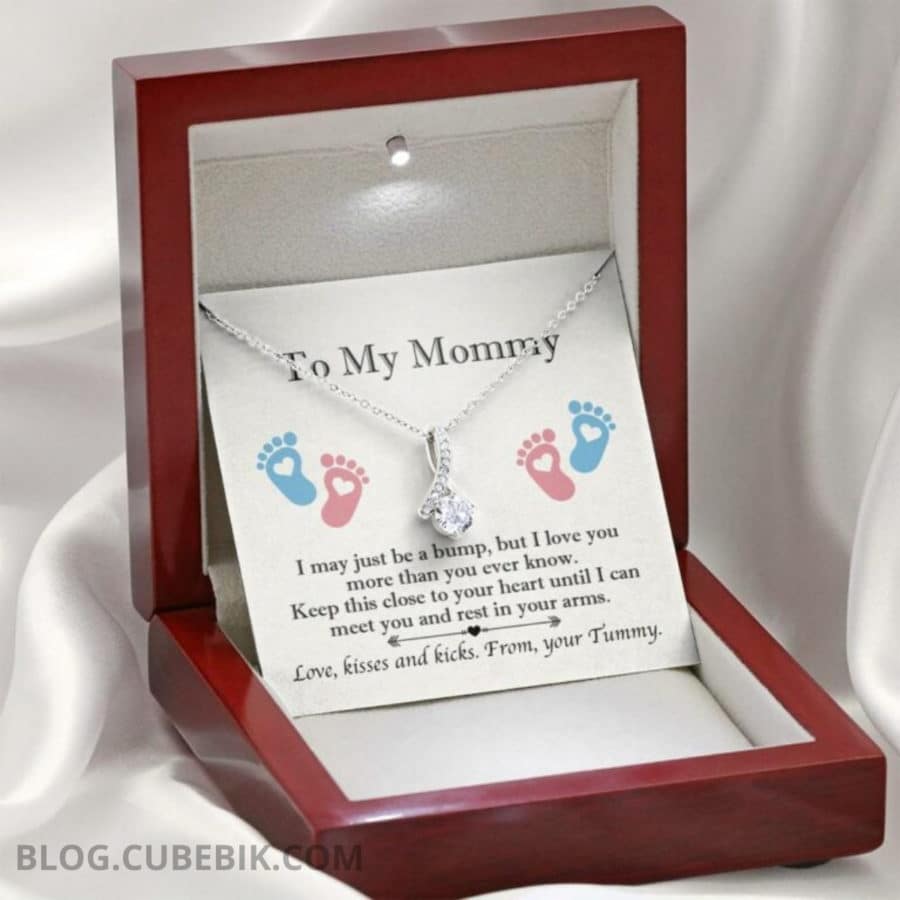 This necklace is an ideal present for the mothers-to-be who are new to the parenthood world. One cannot put the nervousness and excitement a mother goes through when her baby is on the way into words, but thoughtful gifts like this necklace can light up her day.
7. Necklace For A Mother To Display The Strength Of Mother-Daughter Bond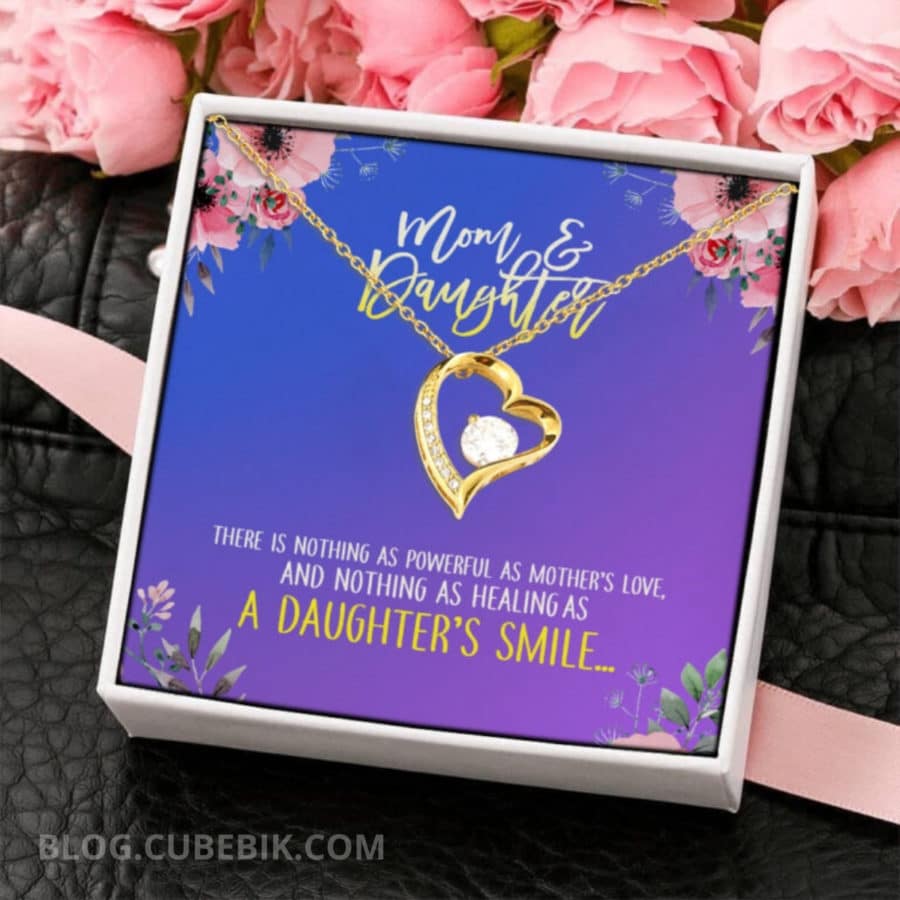 The relationship between mother and daughter is co-independent. A mother cannot live without seeing her daughter's happiness, while the daughter can't live without her mother's happiness. This necklace explains this co-dependency in the best possible way.
8. Necklace For Mother From Loving Son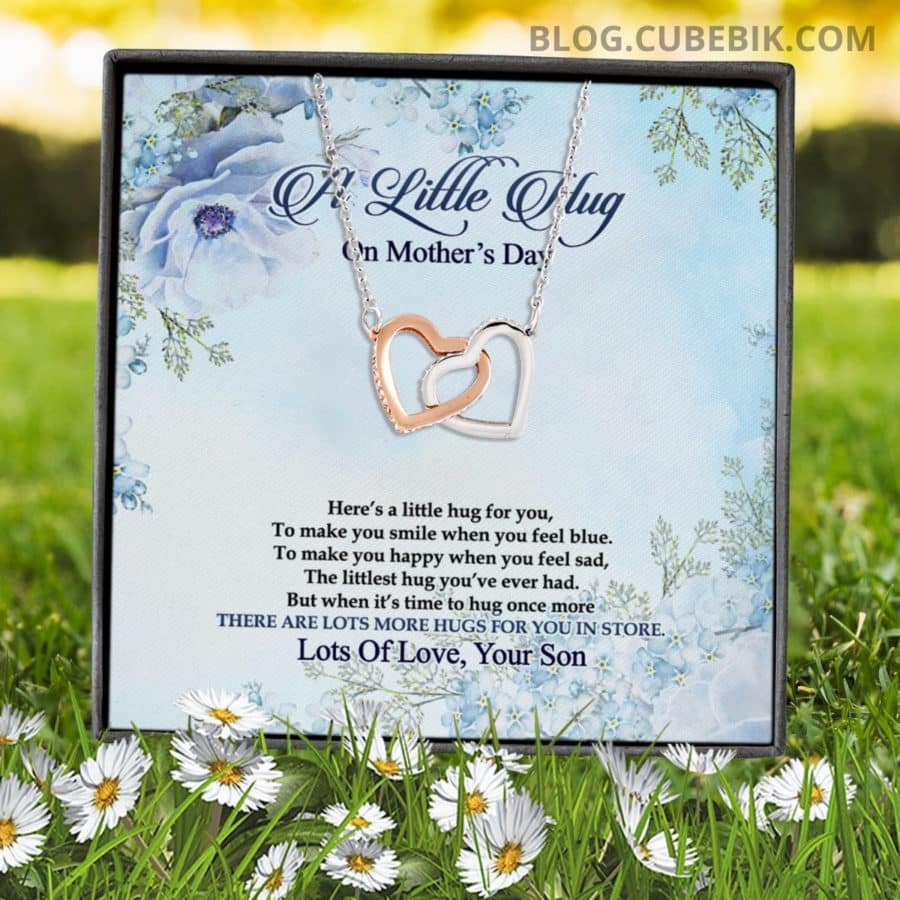 The bond between mother and son doesn't waver even in the most challenging time. Receiving this necklace from a son would be the highlight of a mother's year. The interlocked hearts pendant is a symbol for a warm hug sent by the son to his mother.
9. Necklace For A Loving Mother-In-Law For Mother's Day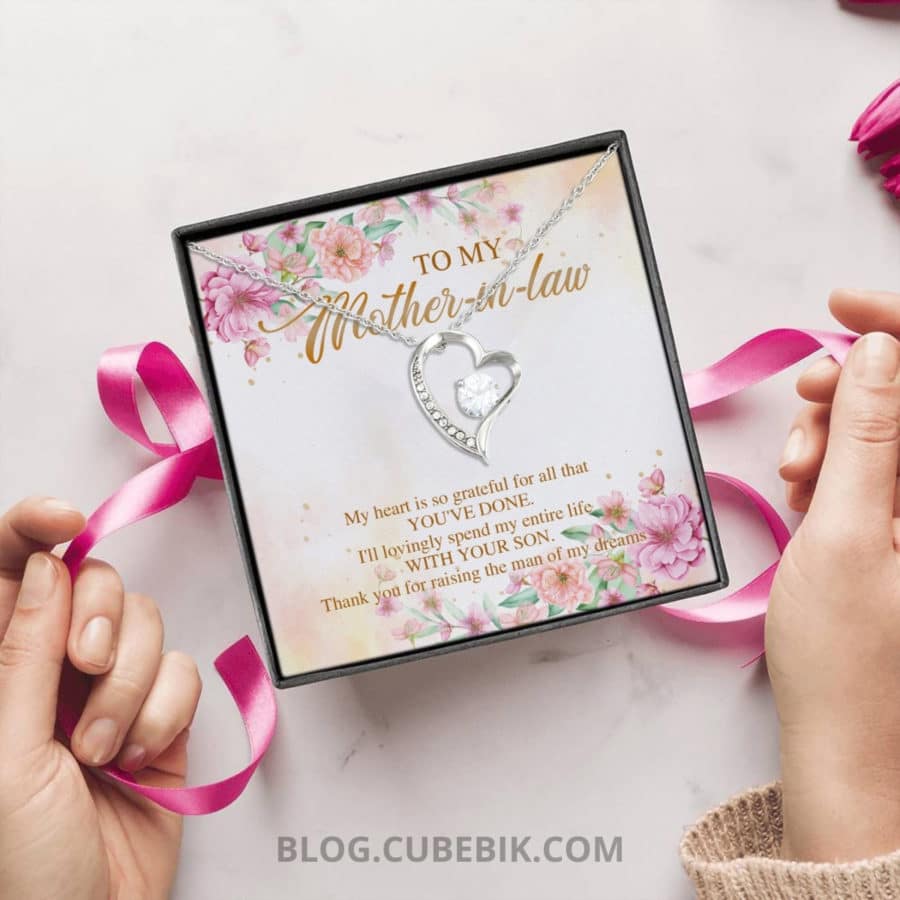 Mothers-in-law treat their daughters-in-law with love in the same zeal and zest as they treat their daughters. She is like a second mother who listens to all your problems without judging you. Let this necklace be the symbol of the love you both share this mother's day.
Mother's Necklace To Gift If You Are A Baby Yoda Fan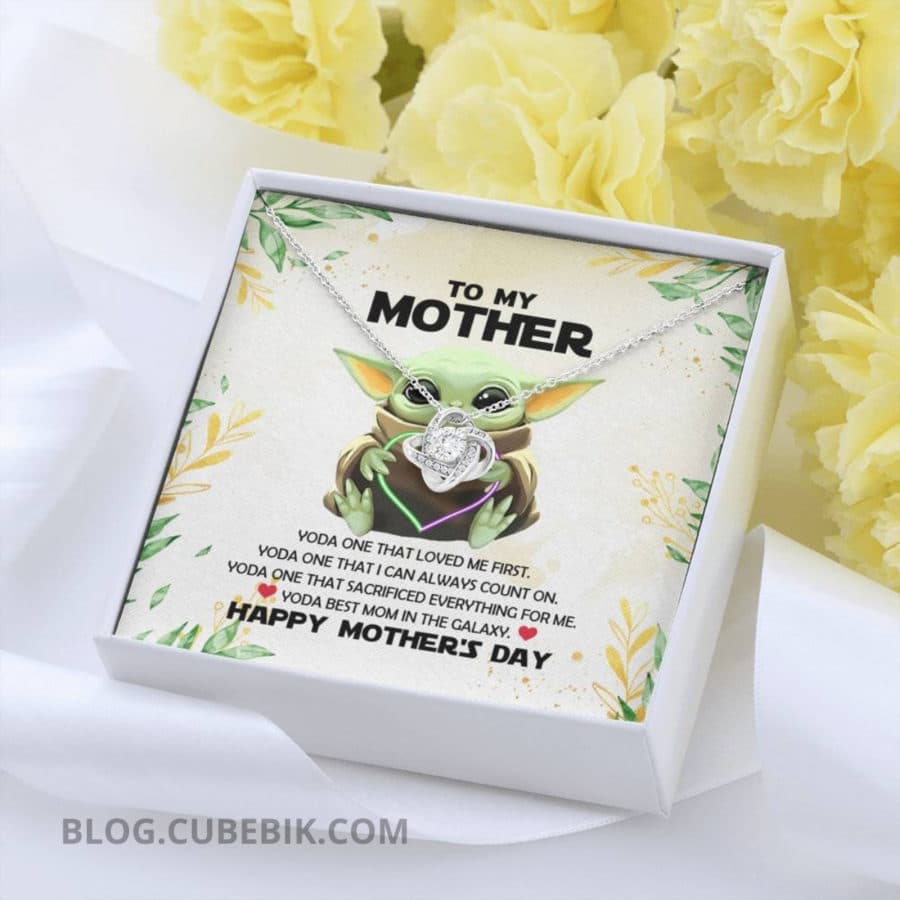 This mother's day necklace with Baby Yoda is the ultimate gift you can gift your mother on this mother's day eve. The card with this necklace has played beautifully with words and conveys a heart-touching message to your mother.
Wrapping up
No power in this world can ever replace a mother's love. We would all go above and beyond to see her beautiful smile. Sending the mother's quotes and gifting them with the necklaces mentioned above will help make her day a million times better.
If you have an alive and healthy mother, you are already the wealthiest person on the planet. Mothers don't desire worldly things; they want to see their children at their best. But that doesn't mean you shouldn't buy her presents now and then. Her reaction after you give her a sentimental present is priceless.
The support our mothers provide us is extraordinary; so, grab these jewelry gifts for your mother to thank her in the most beautiful way.
If you want more posts about Mother's Day Gifts, check out there!
How To Choose The Best Unique Personalized Mother's Day Gifts?
25 Wonderful Mother-Daughter Gifts That Make Your Mom's Heart Melt
10 Lovely Dog Mom Gifts For Mother's Day That Will Make Her Love At First Sight
>>>>>>>> Follow our CubeBik Blog for more interesting tips <<<<<<<<
The editorial team at Cubebik Blog is a group of dedicated individuals with a passion for words and a commitment to quality. They work tirelessly to ensure that every article is well-researched, informative, and error-free.