Introduction
Graduation is a significant milestone in every student's life. It marks the culmination of years of hard work, dedication, and academic achievements. It's a time to celebrate and honor the accomplishments of the graduate. Planning a graduation party is an exciting way to commemorate this special occasion and create lasting memories. In this article, we will explore 50 unique graduation party ideas that will help you organize an unforgettable celebration for the graduate in your life.
50 Graduation Party Ideas to Celebrate Your Achievement
1. Personalized Photo Collage
Create a personalized photo collage showcasing the high school graduate who's journey from kindergarten to high school graduation. This visual representation of their academic growth will evoke nostalgia and make for a heartfelt decoration at the party.
2. Customized Graduation Cake
Order a custom-made graduation cake that reflects the graduate's interests, hobbies, or future aspirations. It could be in the shape of a graduation cap, a stack of books, or even a graduation gown. The cake will not only be a centerpiece favorite graduation party ideas but also a delicious treat for everyone to enjoy.
3. DIY Graduation Cap Decorations
Gather some plain graduation caps and provide an array of craft supplies for guests to decorate their own caps. This interactive activity will allow everyone to showcase their creativity while adding a personal touch to their attire for the celebration.
4. Inspirational Guestbook
Set up a guestbook where attendees can write down their well wishes, words of wisdom, and future aspirations for the graduate. This heartfelt collection of messages will serve as a source of inspiration for the graduate as they embark on their next journey.
5. Graduation Themed Photo Booth
Set up a photo booth area with graduation-themed props such as diplomas, caps, and gowns. Encourage guests to strike a pose and capture fun memories with the graduate. This photo booth will be a popular spot throughout the party.
6. Memory Jar
Provide small pieces of paper and pens for guests to write down their favorite memories with the graduate. These memories can be collected in a jar and presented to the graduate as a keepsake. Reading through these memories will undoubtedly bring tears of joy and laughter.
7. Themed Food Stations
Create themed food stations representing different aspects of the graduate's life. For example, if the graduate is an avid traveler, set up a station with international cuisine. This adds a fun and unique touch to the party and allows guests to indulge in a variety of flavors.
8. Inspirational Speeches
Allocate time during the party for family members, other friends and family, fellow students, and mentors to give short speeches or toasts honoring the graduate. These heartfelt speeches will not only make the graduate feel special but also showcase their achievements to the attendees.
9. Graduation Cap Cupcakes
Bake cupcakes and decorate them to resemble graduation caps. Use chocolate squares as the base, and top them with a miniature peanut butter cup for the cap. These adorable treats will add a touch of sweetness to the celebration.
10. College Pennant Display
If the graduate has chosen a college or university to attend, create a display of college pennants representing their future alma mater medical school. This display will not only generate excitement but also showcase the graduate's academic ambitions.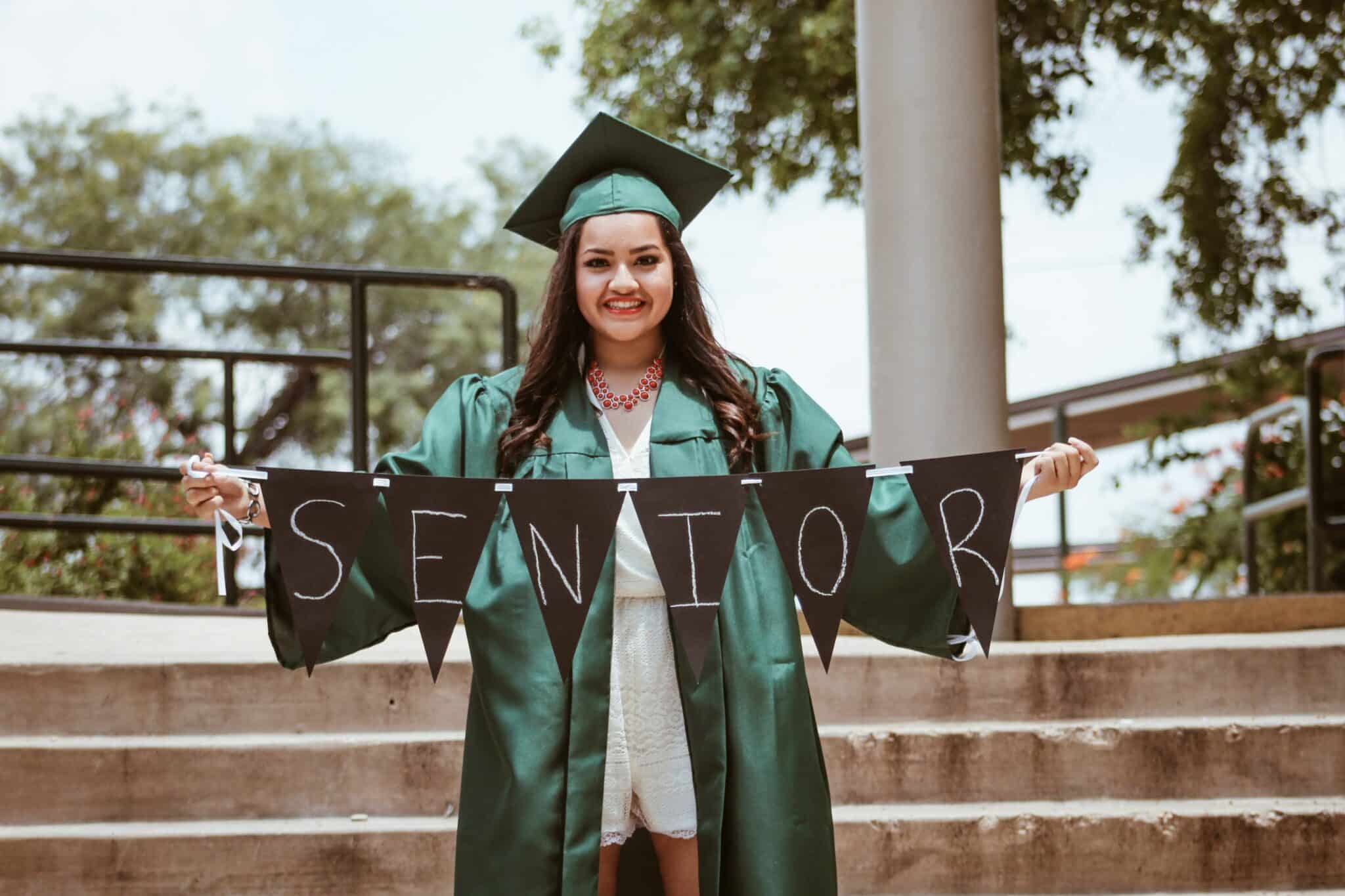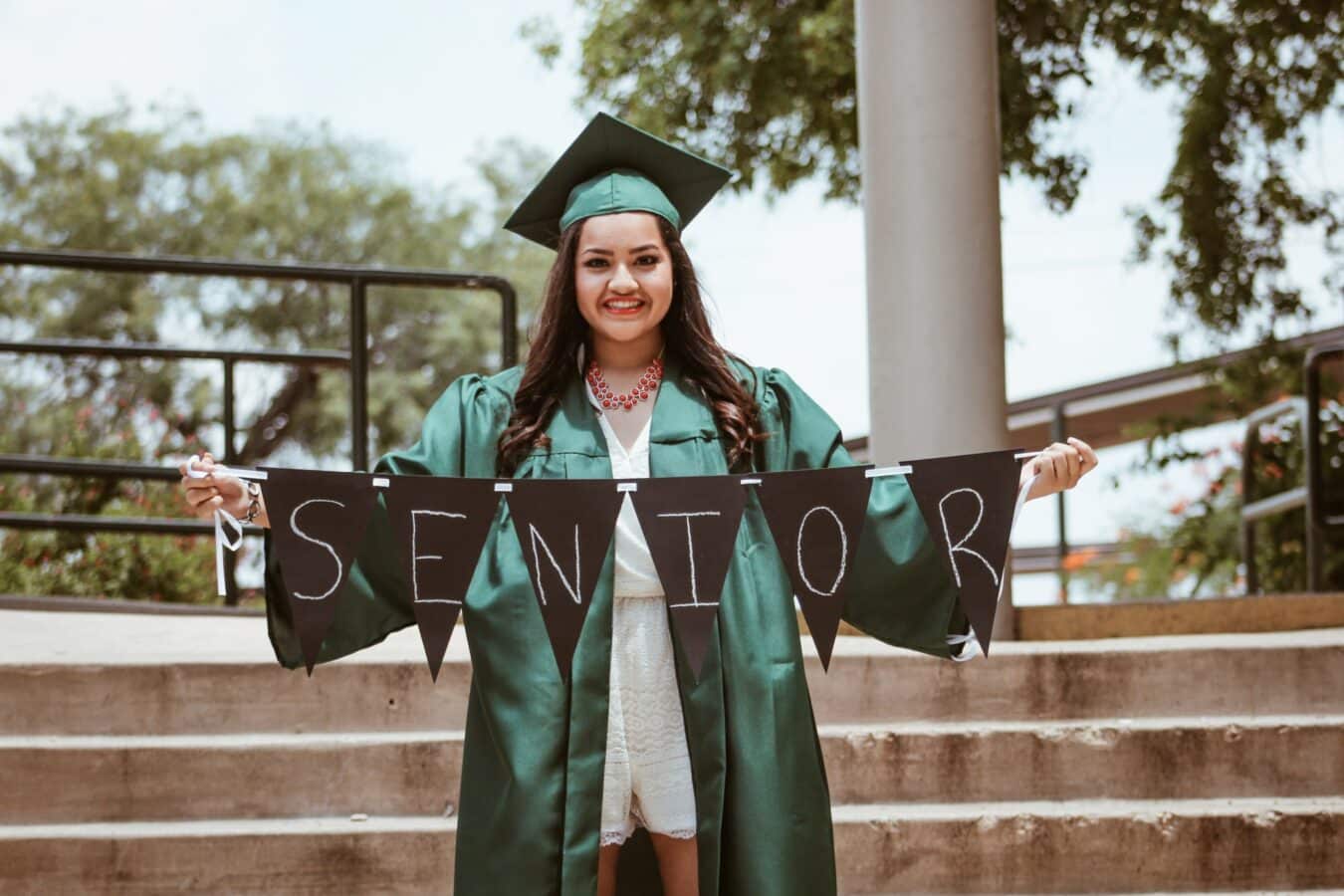 11. Outdoor Movie Night
Set up a projector and screen in the backyard or a spacious outdoor area. Create a cozy seating arrangement with blankets and pillows for guests to enjoy a movie under the stars. Choose a film that holds sentimental value for the graduate.
12. DIY Photo Booth Props
Engage guests by providing materials for them to create their own photo booth props and perfect photo backdrop. These props can include speech bubbles, hats, and mustaches on sticks. Let their creativity shine and watch as they strike unique poses for the camera.
13. Graduation Scrapbook Station
Set up a scrapbooking station where guests can contribute to a collective graduation scrapbook. Provide various crafting materials, such as stickers, colorful pens, and patterned paper. This collaborative project will result in a cherished keepsake for all the guests who graduate.
14. Customized Graduation Playlist
Compile a playlist of songs that hold special meaning for the graduate. Include songs from their favorite artists, tracks that remind them of their high school or college years, and motivational tunes to inspire them on their journey ahead.
15. Awards Ceremony
Host an awards ceremony to recognize the graduate's accomplishments. Create fun and lighthearted awards such as "Best Dressed," "Class Clown," or "Most Likely to Succeed." This light-hearted activity will add a touch of humor and celebration to school spirit at the event.
16. Balloon Release
Organize a balloon release as a symbolic gesture of letting go and embracing the future. Provide biodegradable balloons and attach personal notes or wishes to them. When released into the sky, it will create a beautiful and memorable moment.
17. Graduation Trivia Game
Challenge the guests' knowledge of the graduate by organizing a graduation-themed trivia game. Prepare a list of questions related to their academic journey, accomplishments, and future plans. This interactive activity will engage attendees and create a lively atmosphere.
18. DIY Centerpieces
Create unique and personalized table centerpieces using the graduate's academic memorabilia. Display their medals, certificates, or trophies alongside flowers or candles. These centerpieces will not only serve as decorations but also highlight the graduate's achievements.
19. Graduation Cap Piñata
Make or purchase a graduation cap-shaped piñata filled with small treats and surprises. This festive activity will bring out the inner child in everyone and provide a fun and exciting moment during the college grad party.
20. Interactive Photo Wall
Create an interactive photo wall where guests can add their pictures with the graduate. Provide polaroid cameras or instant photo printers to capture and display these moments in real-time. This dynamic photo wall will become a focal point and conversation starter.
21. Time Capsule
Set up a time capsule station where guests can contribute small mementos or letters for the graduate to open in the future. Encourage attendees to share their hopes, predictions, and advice for the graduate's journey ahead. The time capsule will serve as a treasure trove of memories.
22. Outdoor Games and Activities
Organize a variety of outdoor games and activities to keep guests entertained. From cornhole and frisbee to relay races and scavenger hunts, there's something for everyone to enjoy. These graduation party games will foster a sense of camaraderie and friendly competition.
23. DIY Graduation Tassel Keychains
Craft personalized graduation tassel keychains using the grad's school colors, or of the graduate's alma mater. These keychains can be given as party favors to guests or attached to the graduate's keys as a memento of their achievement.
24. Graduation Year Photo Display
Create a photo display showcasing pictures from each year of the graduate's academic journey. Arrange the photos chronologically to visually represent their growth and transformation. This display will evoke nostalgia and spark conversations among guests.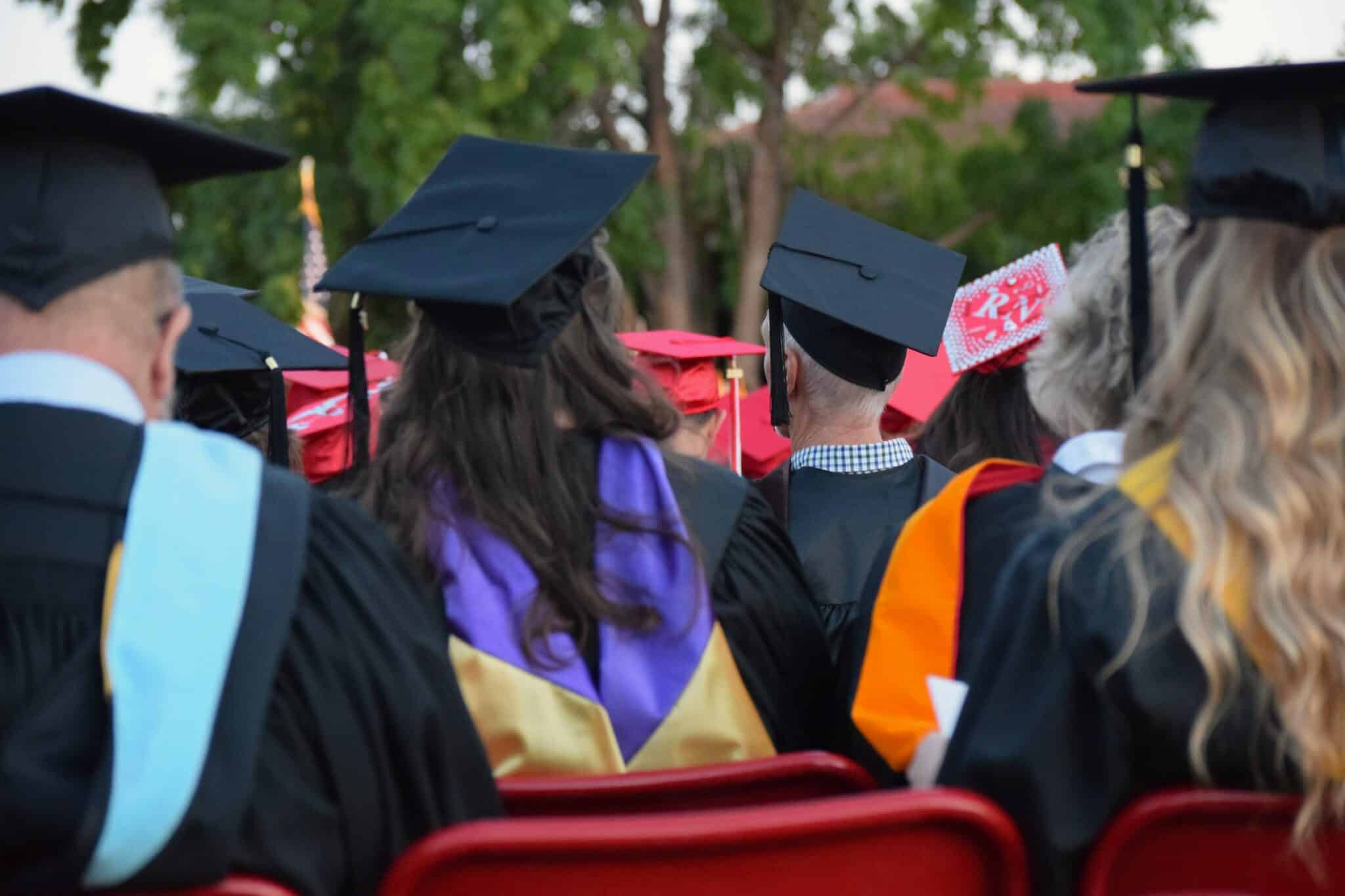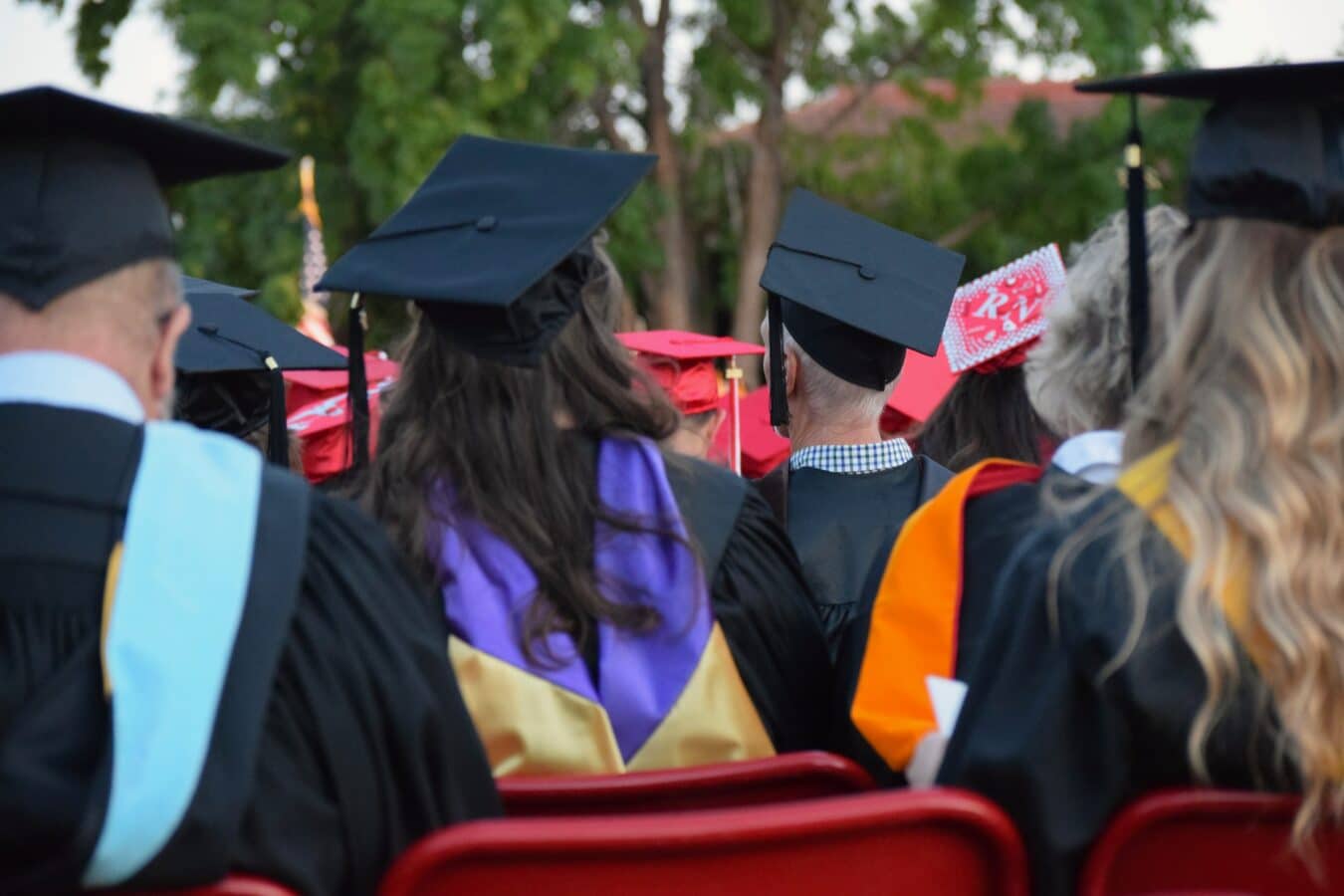 25. Graduation Cap Toss
Organize a graduation party idea: cap toss, where guests throw their caps in the air simultaneously to celebrate the graduate's accomplishment. Capture this iconic moment on camera to immortalize the joy and excitement of the party.
26. Graduation Party Theme: "Around the World"
Take your guests on a global adventure by hosting an "Around the World" themed graduation party. Decorate the venue with flags, maps, and cultural symbols representing different countries. Serve a variety of international cuisines and encourage guests to dress in attire that reflects their favorite destination.
27. DIY Graduation Cap Cookies
Put your baking skills to the test by creating DIY graduation cap cookies. Use square-shaped cookies as the base, decorate them with black icing to resemble graduation caps, and add a small candy square for the tassel. These delicious treats will be a hit among your guests.
28. Graduation Karaoke Night
Unleash the inner rock star in everyone by hosting a graduation karaoke night. Set up a stage area with a karaoke machine and a wide selection of songs. Encourage guests to showcase their singing talents and create unforgettable memories through music.
29. Outdoor Bonfire Celebration
If the weather permits, organize an outdoor bonfire celebration to honor graduation season and the graduate's achievements. Set up a cozy seating area with blankets and marshmallow roasting stations. Share stories, laughter, and s'mores around the flickering flames.
30. Graduation Party Scavenger Hunt
Add an element of adventure to your college graduation after party by organizing a scavenger hunt. Create clues that lead guests to various locations, and include trivia questions related to the graduate's academic journey. The first team or individual to solve all the clues wins a prize.
31. DIY Graduation Wreath
Craft a beautiful DIY graduation wreath to welcome guests to the party. Use a foam or wire wreath base and decorate it with ribbons, paper cutouts of graduation caps, and inspirational quotes. Hang the wreath on the front door or as a centerpiece on a wall.
32. Graduation Party Mixology Station
Set up a mixology station where guests can create their own signature mocktails or cocktails. Provide a variety of drink ingredients, garnishes, and recipe cards for inspiration. Let your guests unleash their inner mixologists and toast to the graduate's success.
33. Graduation Party Outdoor Movie Marathon
Transform your backyard into a cozy outdoor movie theater for a graduation party movie marathon. Set up a large screen, provide comfortable seating options, and offer a selection of the graduate's favorite films. Create a cinema-like atmosphere with popcorn, snacks, and dimmed lights.
34. Graduation Party Dance-Off
Get the party started with a graduation party dance-off. Create a playlist of upbeat and celebratory songs, and encourage guests to showcase their best dance moves. Hold a friendly competition or simply let loose and dance the night away.
35. Graduation Party Book Exchange
Celebrate the graduate's love for reading by a guest book and hosting guests write a graduation party book exchange. Ask each guest to bring a book that holds personal significance or has inspired them. Guests can swap books, share recommendations, and engage in literary discussions.
36. Graduation Party Outdoor Sports Tournament
Organize an outdoor sports tournament for guests to compete and bond over friendly games. Set up stations for popular sports such as volleyball, basketball, or soccer. Provide medals or trophies for the winners and encourage everyone to participate.
37. Graduation Party DIY Polaroid Wall
Create a DIY polaroid wall where guests can take instant photos and hang them up as a memento of the celebration. Set up photo backdrop, a polaroid camera, provide colorful markers, and allow guests to write messages on their pictures. This interactive display will capture memories and serve guests stand out as a unique party decoration.
38. Graduation Party Dessert Bar
Satisfy your guests' sweet tooth by setting up a graduation party dessert bar. Offer a variety of delectable treats such as cupcakes, cookies, mini pies, and chocolate-covered strawberries. Decorate the candy bar and dessert table with graduation-themed accents for a visually appealing display.
39. Graduation Party Outdoor Picnic
Enjoy the great outdoors with a relaxed and casual graduation ceremony and party picnic. Set up blankets, pillows, and low tables in a picturesque location. Serve picnic-style food such as sandwiches, salads, and refreshing beverages. This laid-back gathering allows for quality conversations and relaxation.
40. Graduation Party Charity Fundraiser
Combine celebration with a noble cause by hosting a graduation party charity fundraiser. Choose a charity or cause that resonates with the graduate and invite guests to make donations. Incorporate the party idea with fundraising activities such as raffles, auctions, or games to raise funds for the chosen organization.
41. Graduation Party Ice Cream Sundae Bar
Create a delightful ice cream sundae bar where guests can customize their own sweet creations. Offer a variety of ice cream flavors, toppings, syrups, and sauces. Let everyone's imagination run wild as they build the ultimate after school graduation party sundae.
42. Graduation Party Garden Tea Party
Host an elegant and sophisticated garden tea party to celebrate the graduate's achievement. Set up tables adorned with floral centerpieces, delicate tea sets, and tiered trays filled with finger sandwiches and pastries. Create a refined atmosphere where guests can relax and indulge in conversation.
43. Graduation Party DIY Temporary Tattoo Station
Set up a DIY temporary tattoo station where guests can choose from an assortment of graduation-themed designs. Provide temporary tattoo paper, water, and instructions for easy application. Let guests express their creativity and wear their graduation pride on their skin.
44. Graduation Party Science Fair
Pay homage to the graduate's academic journey by hosting a graduation party science fair. Encourage party guests to to prepare and present simple science experiments or demonstrations. Create a fun and educational atmosphere where everyone can learn and appreciate the wonders of science.
45. Graduation Party Cupcake Decorating Contest
Unleash your guests' artistic talents with a cupcake decorating contest. Provide plain cupcakes, various frostings, and an array of colorful decorations. Set a theme or let everyone's imagination run wild. Award prizes for the most creative and visually appealing cupcakes.
46. Graduation Party DIY Friendship Bracelet Station
Set up a DIY friendship bracelet station where guests can create personalized bracelets to commemorate the graduate's accomplishment. Provide an assortment of colorful threads, beads, and charms. This activity not only encourages creativity but also symbolizes the strong bonds forged during the graduate's academic journey.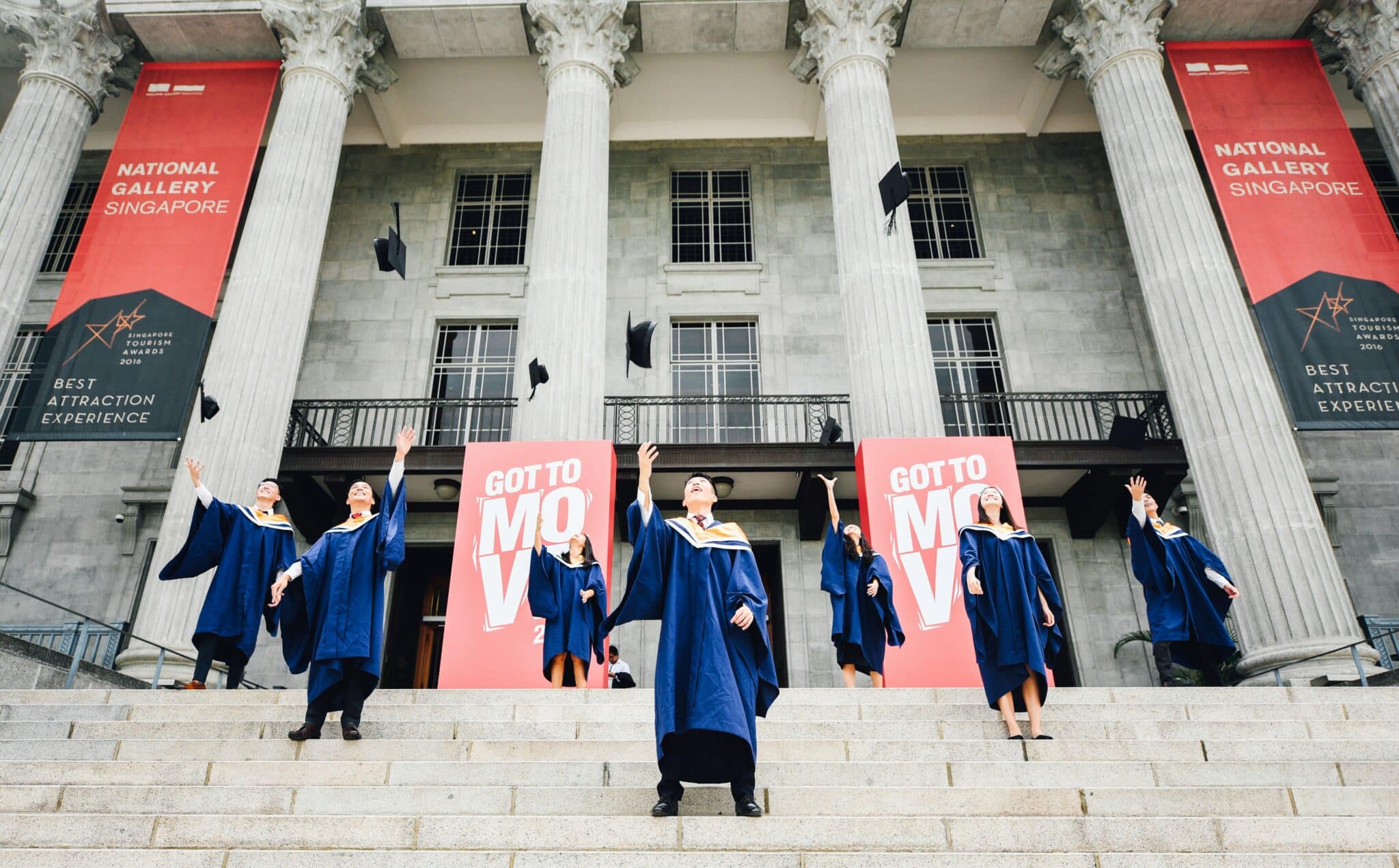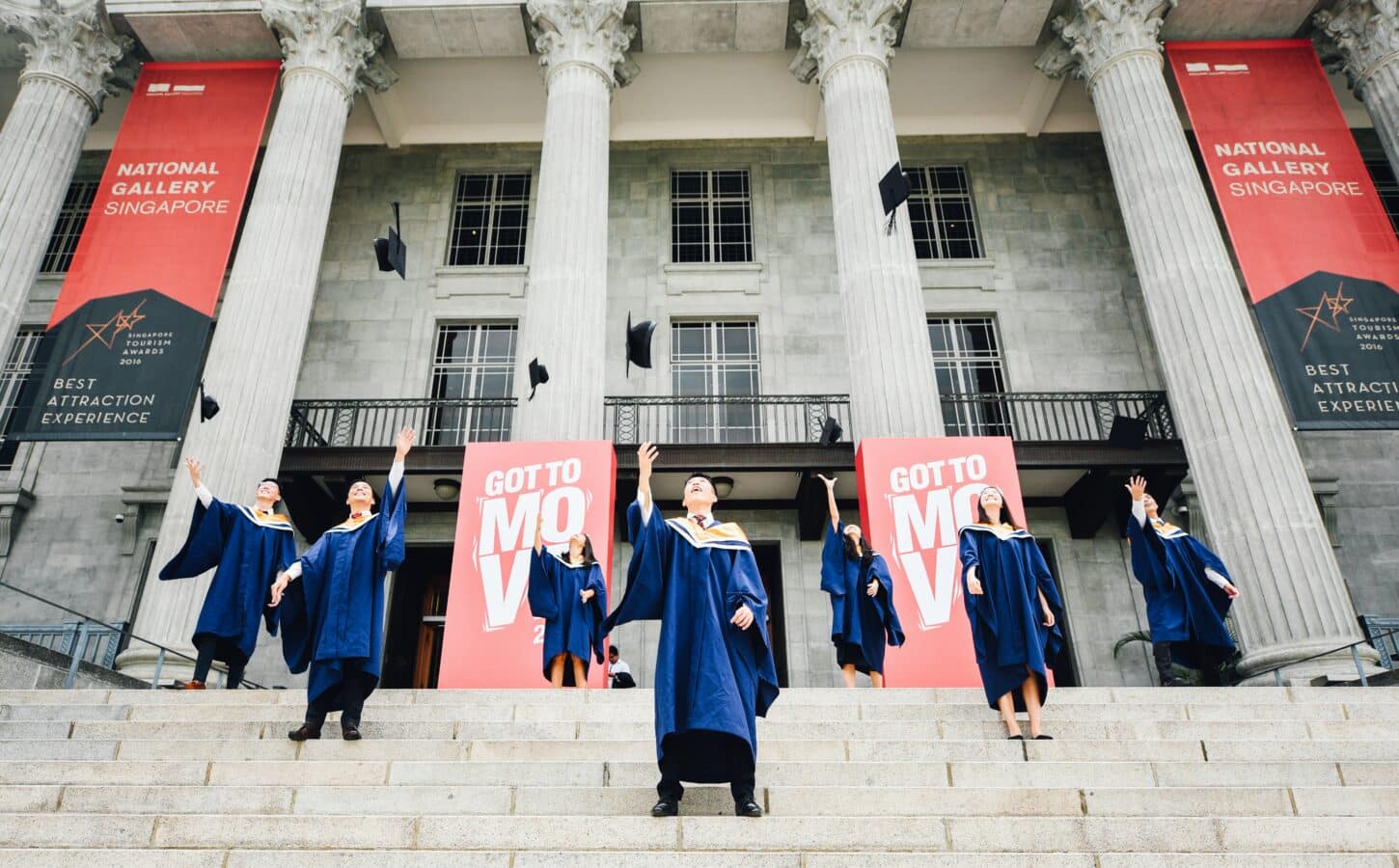 47. Graduation Party DIY Memory Jar
Create a DIY memory jar where guests can contribute handwritten notes sharing their favorite memories or well wishes for the graduate. Decorate the jar with ribbons, stickers, and labels. This heartfelt keepsake will serve as a reminder of the love and support the graduate received.
48. Graduation Party Trivia Night
Test your guests' knowledge with a graduation party trivia night. Prepare a set of graduation-themed trivia questions and divide guests into teams. The team with the highest score at the end of the night wins bragging rights as the ultimate college graduation party trivia champions.
49. Graduation Party DIY Personalized Graduation Caps
Transform plain graduation caps into unique and personalized masterpieces. Provide guests with decorating materials such as glitter, sequins, fabric markers, and adhesive letters. Let them express their creativity and style their own graduation caps, making a fashion statement at the party.
50. Graduation Party Paint and Sip
Unleash your guests' inner artists with a graduation party paint and sip session. Set up easels, canvases, and paint supplies. Choose a few graduation theme or-themed painting or let guests create their own masterpieces. Enjoy a fun and relaxing evening of painting while sipping on beverages of choice.
Conclusion
A graduation party is a special occasion that deserves to be celebrated in style. By incorporating these 50 best graduation party ideas below, you can create an event that honors the graduate's achievements and creates lasting memories. From personalized decorations to interactive activities, there are endless ways to make the celebration unique and meaningful. So gather your loved ones, put on your party hats, and toast to the future as you celebrate the graduate's remarkable journey.
Frequently Asked Questions (FAQs)