Introduction
Planning a graduation party is an exciting endeavor that allows you to celebrate the accomplishments of a special graduate in your life. It's a time to gather friends and family, reminisce about the past, and look forward to the future. However, organizing a memorable graduation party requires careful thought and attention to detail. In this comprehensive guide, we will walk you through every aspect of graduation party planning, ensuring that your event stands out and creates lasting memories.
Ultimate Guide to Graduation Party Planning
1. Setting the Stage: Choosing the Perfect Venue
When it comes to selecting a venue for your graduation party, consider the interests and preferences of the graduate. Is it an intimate gathering or a grand celebration? If you're hosting a smaller group, a backyard or a cozy living room might suffice. For larger parties, you may want to explore local event spaces or community centers. Remember, the venue should reflect the personality and style of the graduate while accommodating the number of guests comfortably.
2. Crafting the Guest List: Who to Invite?
Creating a guest list is a crucial step in graduation party planning. Start by identifying the close friends, family members, and mentors who have played a significant role in the graduate's journey. Additionally, consult the graduate to ensure their preferred companions are included. Strike a balance between inviting those closest to the graduate and keeping the party manageable. Sending out invitations well in advance will allow guests to mark their calendars and ensure maximum attendance.
3. Theme and Decorations: Infuse Personality and Excitement
Choosing a theme for your graduation party adds a touch of fun and cohesion to the event. Consider the interests and passions of the graduate. Are they an avid traveler, a sports enthusiast, or a lover of the arts? Tailor the decorations, color scheme, and overall ambiance to reflect their unique personality. Incorporating personalized elements such as photo collages, memorabilia, and achievements will create a warm and nostalgic atmosphere.
4. Delightful Dining: Catering to Everyone's Palate
Food is an integral part of any celebration, and your graduation party should be no exception. When planning the menu, take into account dietary restrictions and preferences of your guests. Offering a variety of options, from finger foods and appetizers to main courses and desserts, ensures that everyone leaves satisfied. If you have the time and culinary skills, consider preparing homemade dishes to add a personal touch. Alternatively, hiring a professional catering service can take the burden off your shoulders, allowing you to enjoy the party stress-free.
5. Captivating Entertainment: Making Memories That Last
Entertainment plays a crucial role in ensuring your graduation party is a resounding success. Create a playlist featuring the graduate's favorite songs to set the mood and encourage guests to hit the dance floor. Additionally, consider hiring a DJ or live band to provide live music and keep the energy high throughout the event. Engaging activities such as photo booths, interactive graduation party games, or even hiring a professional photographer can add an extra layer of excitement and help capture unforgettable moments.
6. Thoughtful Favors: Show Your Appreciation
As a token of appreciation, consider providing party favors for your guests to take home. These can range from personalized items such as keychains, custom-made photo frames, or even small plants. Including a heartfelt thank-you note, or a personalized message will add a personal touch and make your guests feel special. The favors serve as a lasting reminder of the memorable celebration and the bond shared with the graduate.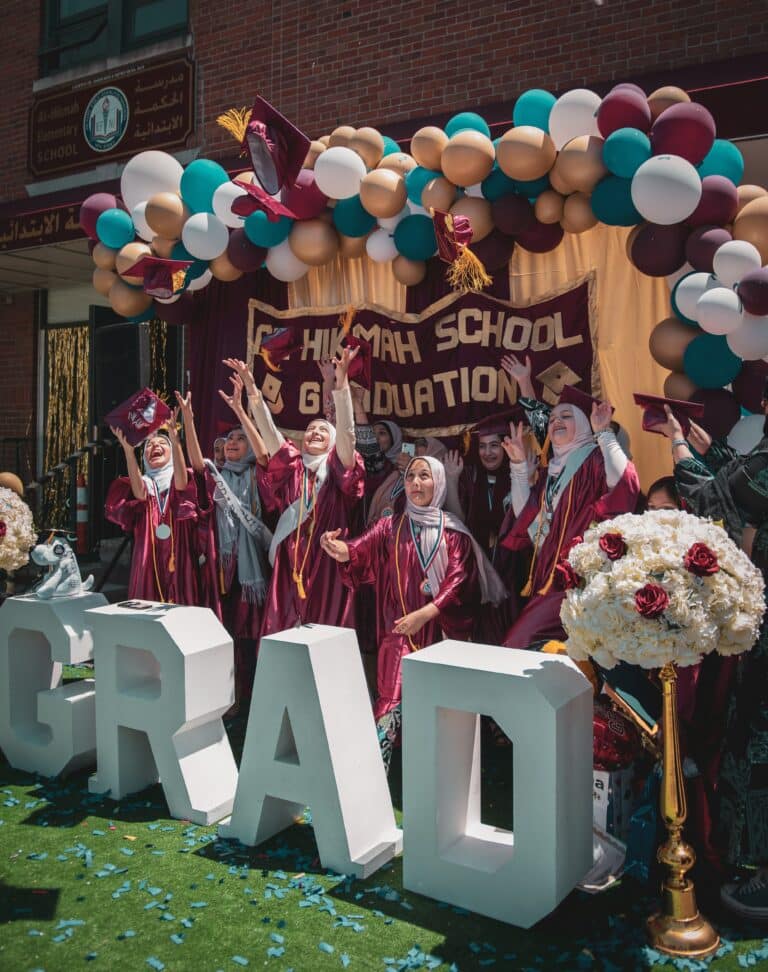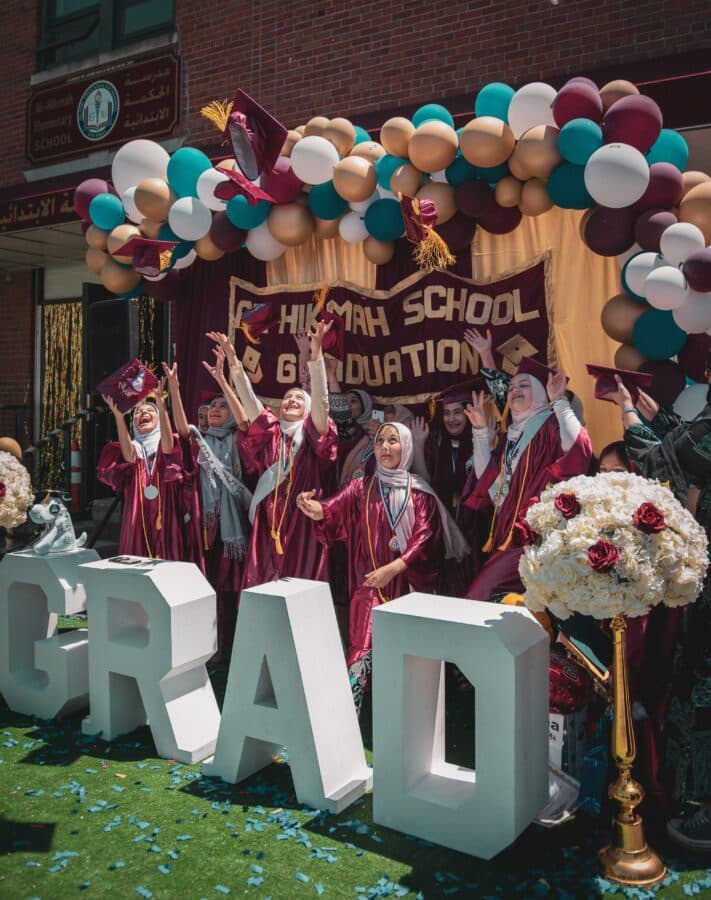 7. Captivating Speeches: Inspiring Words of Wisdom
A graduation party wouldn't be complete without speeches that honor the achievements and aspirations of the graduate. Encourage family members, friends, and mentors to share inspiring stories, offer words of wisdom, and express their pride. These speeches not only celebrate the past accomplishments but also provide motivation for the graduate's future endeavors. Remember to keep the speeches concise, engaging, and full of heartfelt sentiments.
8. Documenting the Memories: Hiring a Professional Photographer
To ensure that the precious moments of the graduation party are captured beautifully, consider hiring a professional photographer. A skilled photographer will expertly document the celebration, allowing you to relive those special memories for years to come. They will capture candid shots, group photos, and all the joyous moments that unfold throughout the event. Having a professional behind the camera ensures that everyone, including you, can fully immerse themselves in the celebration.
Conclusion
In conclusion, planning a graduation party requires meticulous attention to detail and careful consideration of the graduate's preferences. By choosing the perfect venue, crafting a well-curated guest list, incorporating a theme, and providing delightful food and entertainment, you can create an unforgettable celebration. Remember, it's the thoughtful touches and personalized elements that make the party truly special. So go ahead, plan with passion, and watch as your graduation party becomes the talk of the town!
FAQs (Frequently Asked Questions)