Father's day is celebrated worldwide to honor fatherhood and parental bonds. A father is like a lighthouse in our life to whom we turn to when we find ourselves in a pinch. His efforts to make our life better can simply not be ignored. Just because we are talking about dads and their love for the children doesn't mean that it is okay to ignore our grandparents. It won't be wrong to say that Father's day is also grandfather's day. Let's touch your grandparents' hearts with us using these quotes for grandparents.
Grandparents play many roles in our life from mentor to historian, to a loving companion and to child-care provider as a result, strong intergenerational bonds are formed, giving the grandchildren a sense of belonging to the extended family.
Sadly many of us haven't even seen our grandparents' faces since the beginning of this global pandemic. During such a time of crisis when we can't physically meet our beloved ones, we have sensed the need and brought before you meaningful quotes for grandparents and father's day gifts for grandpa that you can send to let them know how much they mean to you.
QUOTES FOR GRANDPARENTS
To celebrate the selfless love grandparents have for their grandchildren, we've collected some of our favorite quotes for grandparents/quotes for grandpa from granddaughter/ grandfather quotes from grandchildren which you can use in father's day grandpa cards to wish them a happy father's day grandpa.
GRANDFATHER QUOTES FROM GRANDCHILDREN
1. Where our parents are always scolding us, grandfathers are there to properly listen and give us the comfort that we need. Truly granddads have a heart of gold.
2. Grandchildren don't stay young forever, which is good because grandfathers only have so many horsy rides in them. – Gene Perret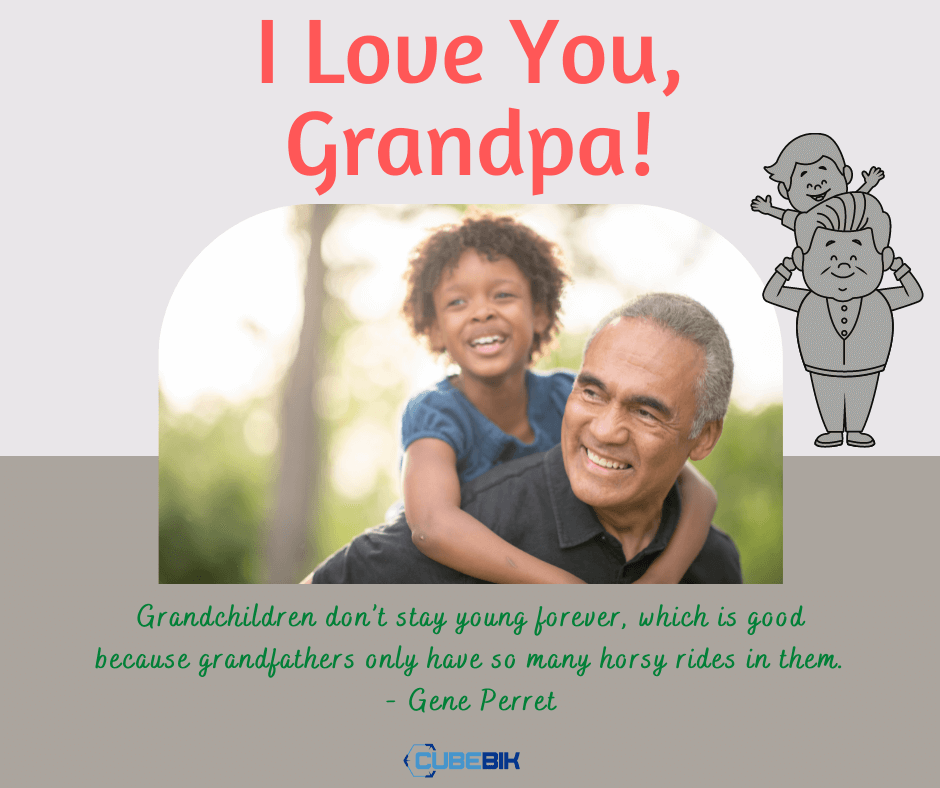 3. Have you ever noticed that whenever you feel down and you go to talk to your grandfather, everything starts feeling better? That's the magic that a grandad has with him.
4. I personally have never met a granddad that doesn't love his grandchild. Unconditional love is the essence of this beautiful relation between a grandfather and his grandchild.
5. The love a granddad has for his grandchild is honestly so selfless that till their backs no longer support their own weight they stay on fours to give their grandkid a horse ride just to see them smile.
6. Grandpa has ears that truly listen, arms that always hold, love that's never-ending, and a heart that's made of gold.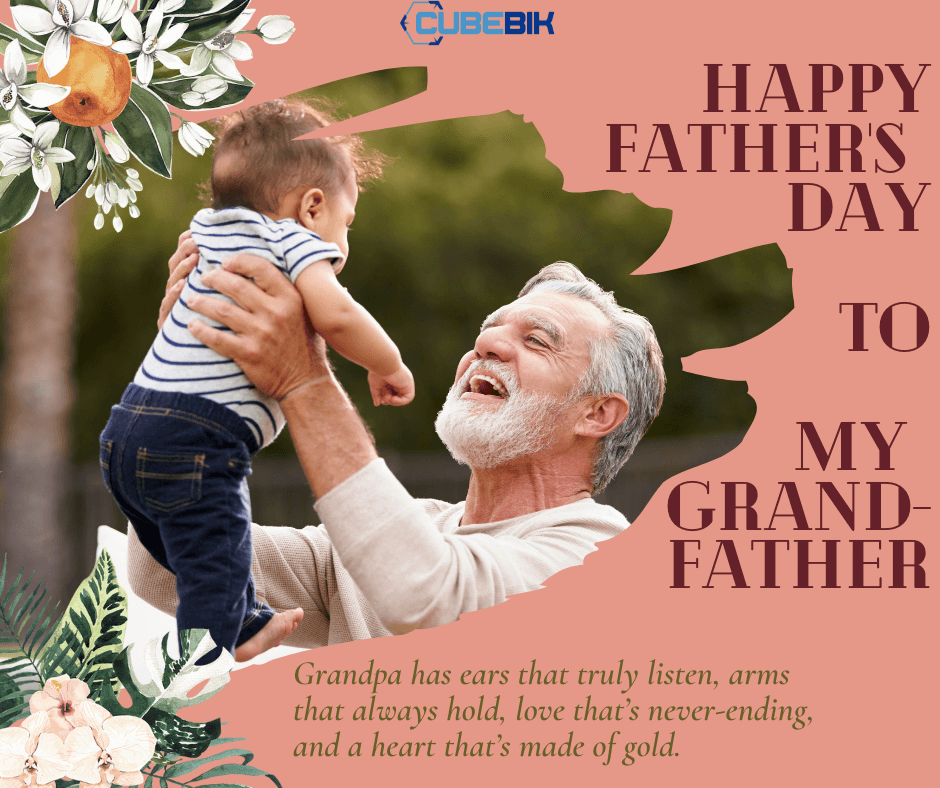 7. Grandads may have wrinkly hands and face, they may need the assistance of a stick to walk and glasses to see but their heart is still young. A heart is an organ that never grows old.
8. You may grow taller than your granddad and he may grow weaker and shorter than you but the experience and wisdom he has is something that a grandchild will always have to look up for.
9. We may not realize it but the love our grandparents shower on us do shape us in a unique manner. 'Birds of a feather flock together' that is why we get attracted to people who have been loved the same way as us.
10. Grandpas bring a little wisdom, happiness, warmth, and love to every life they touch.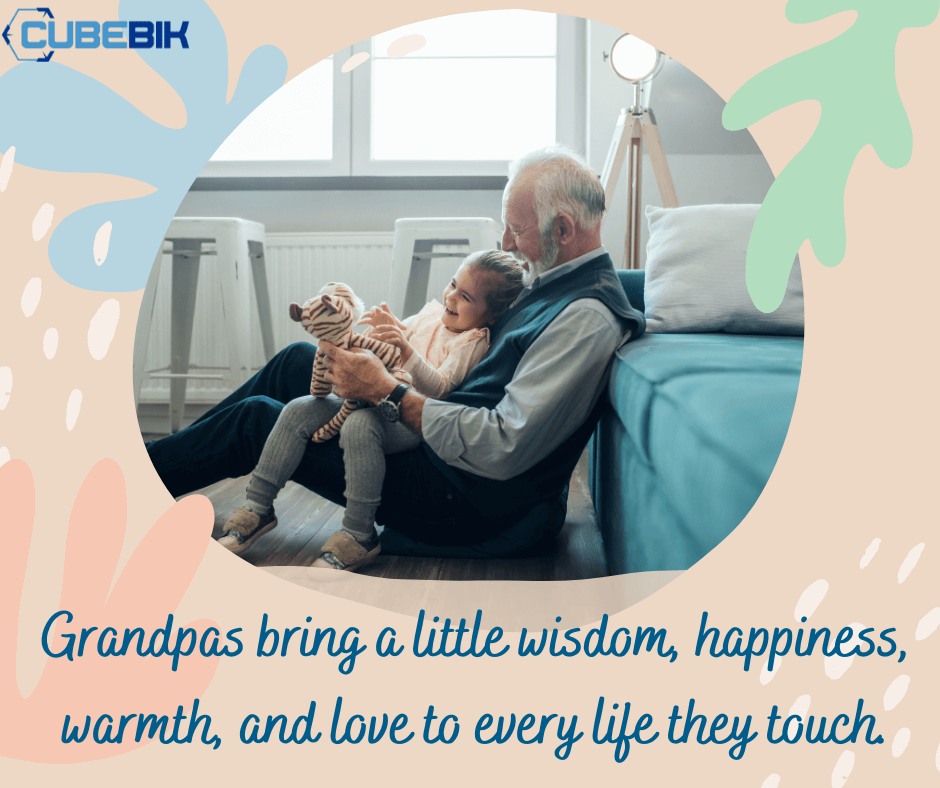 11. There is no grandfather who does not adore his grandchildren. – Victor Hugo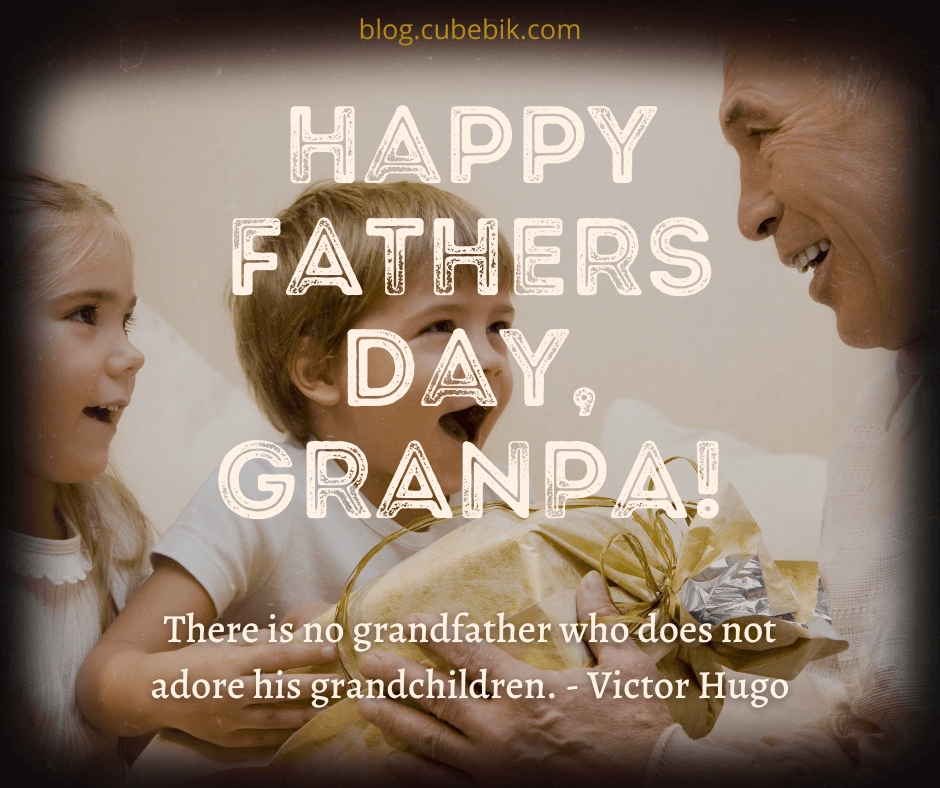 12. Sitting beside your granddad and listening to the tales of their time is a fond memory for many of us. Grandfathers are like teachers who guide us with their wisdom and love.
13. The closest friends I made all through life have been people who also grew up close to a loved and loving grandmother or grandfather. – Margaret Mead
14. Grandfathers are just antique little boys.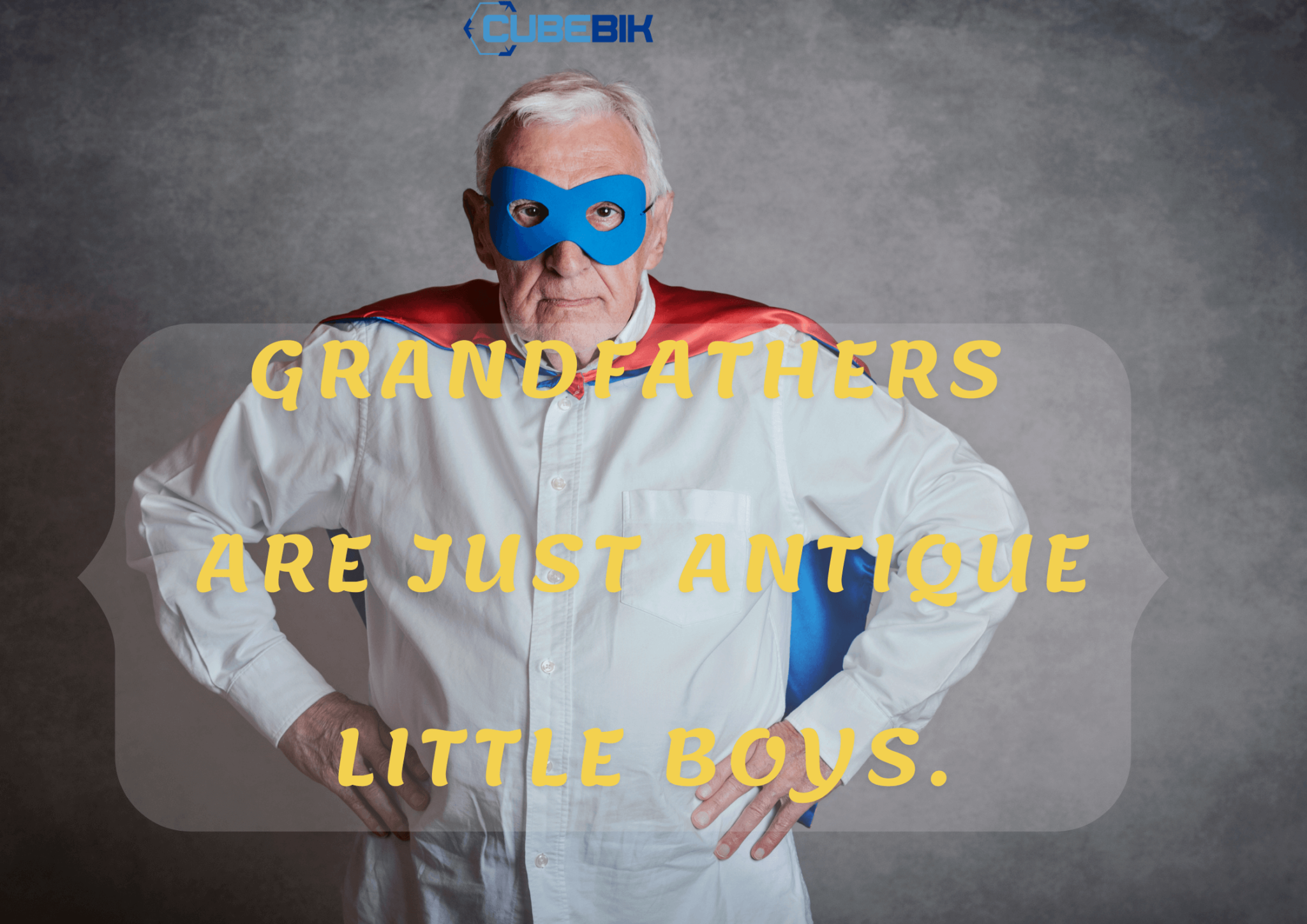 15. A grandfather is someone you can look up to no matter how tall you grow.
>>>>> 💡 Tips: Visit our gift guide for Christian Dad & Grandpa
BABY ANNOUNCEMENT TO GRANDPARENTS
Announce the arrival of a new member with these heartwarming quotes for grandparents.
Want to tell your father that he is going to be a grandfather but in a cooler way? We got you with some quotes for grandparents to be. It is when we become a father or a mother that we realize what a big role our parents played for us.
It is said that newborns can tell who loves them or not. Maybe this is the reason why they hold on to their grandfathers with such power.
1.Only The Best Dads Get Promoted To Grandpa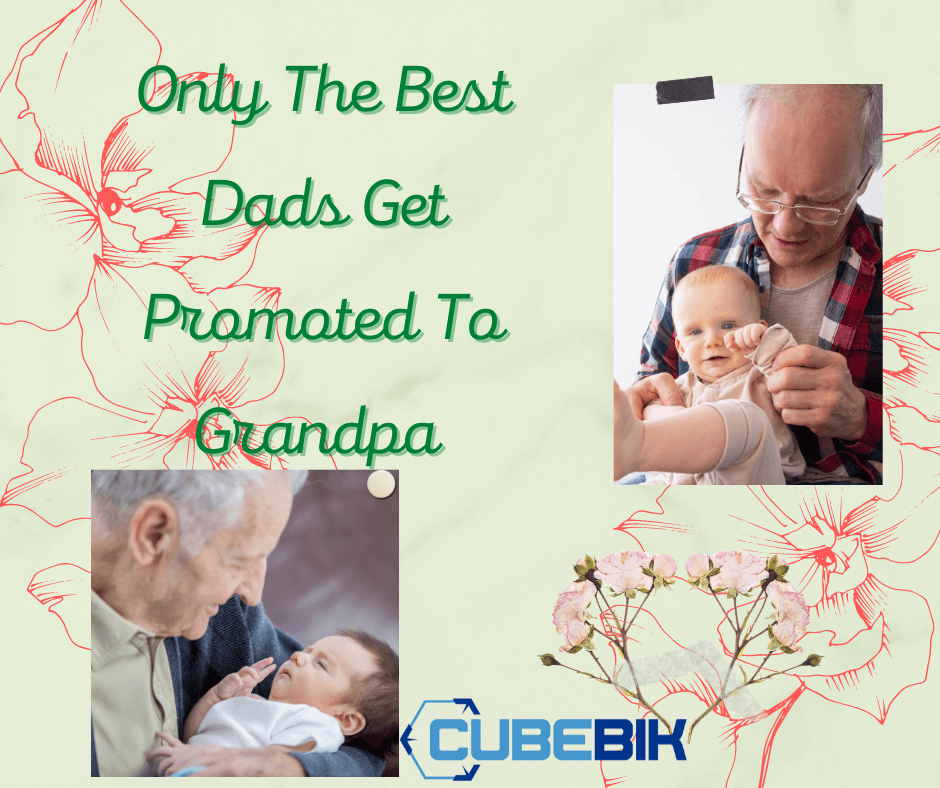 2.One of the most powerful handclasps is that of a new grandbaby around the finger of a grandfather. – Joy Hargrove
FATHER'S DAY GIFTS FOR GRANDPA
Here is a compiled list of thoughtful gifts with quotes for grandparents that you can give them on this grandfather's day.
THOUGHTFUL GIFTS FOR GRANDPARENTS
A musical gift for warm-hearted grandpa
It is not easy to express our feelings with words alone so why not choose this lovely music box for granddad father's day gift with some quotes for grandparents to express how much they mean to you. You can easily hold this cute and tiny Music box in your palm and a meaningful message on it will warm the heart of your wrinkled guardian.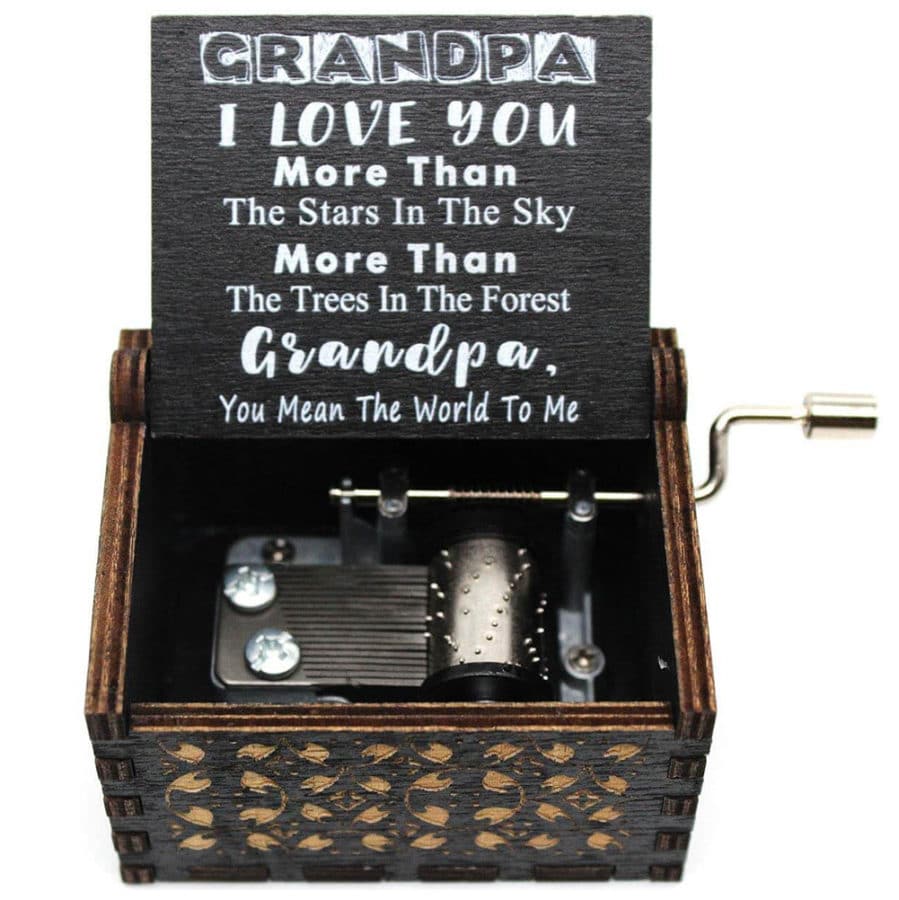 A leather pocket wallet full of love
If the idea of a meaningful message on a music box doesn't sit well with you then why not a pocket wallet so your granddad can be reminded how much he is loved whenever he uses it to for his cards? The point of this gift is to make them smile even when he's busy or outside.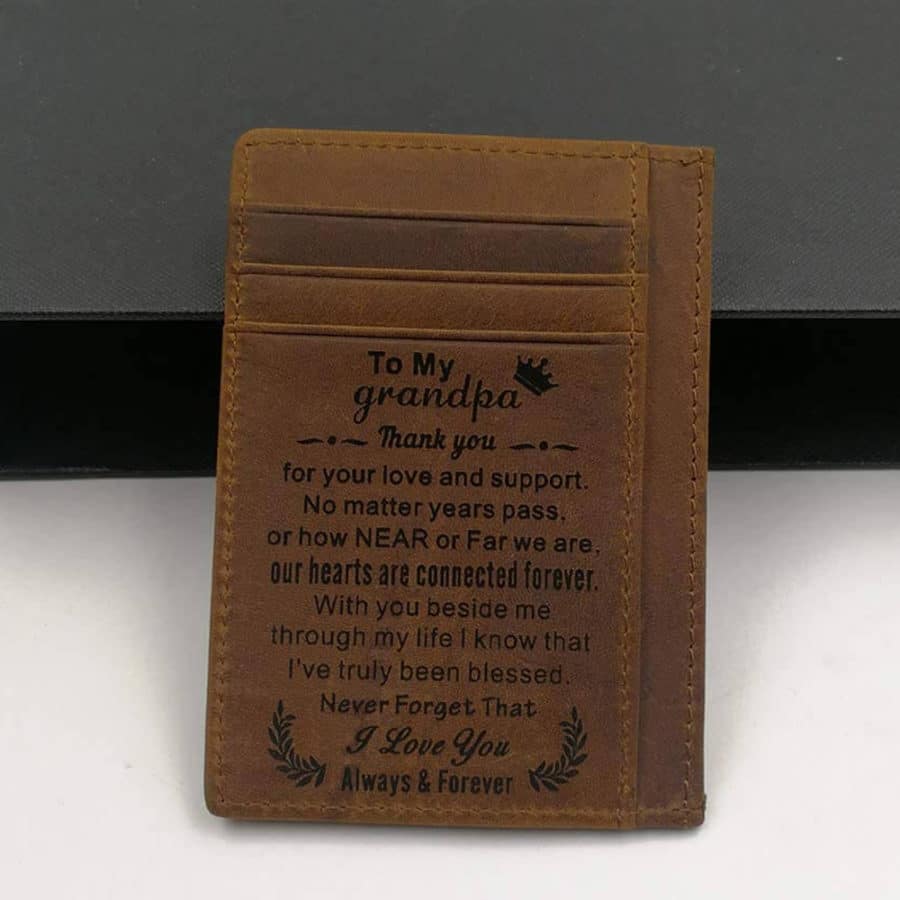 Pocket watch to keep your grandpa's style up-to-date
Grandfathers love pocket watches! You can take my word on it and this watch even has an endearing message engraved on it. Remind your grandfather that his grandson believes in hi and that he is cheering on him. Make this grandfather's day memorable for them with this adorable watch printed with quotes for grandparents.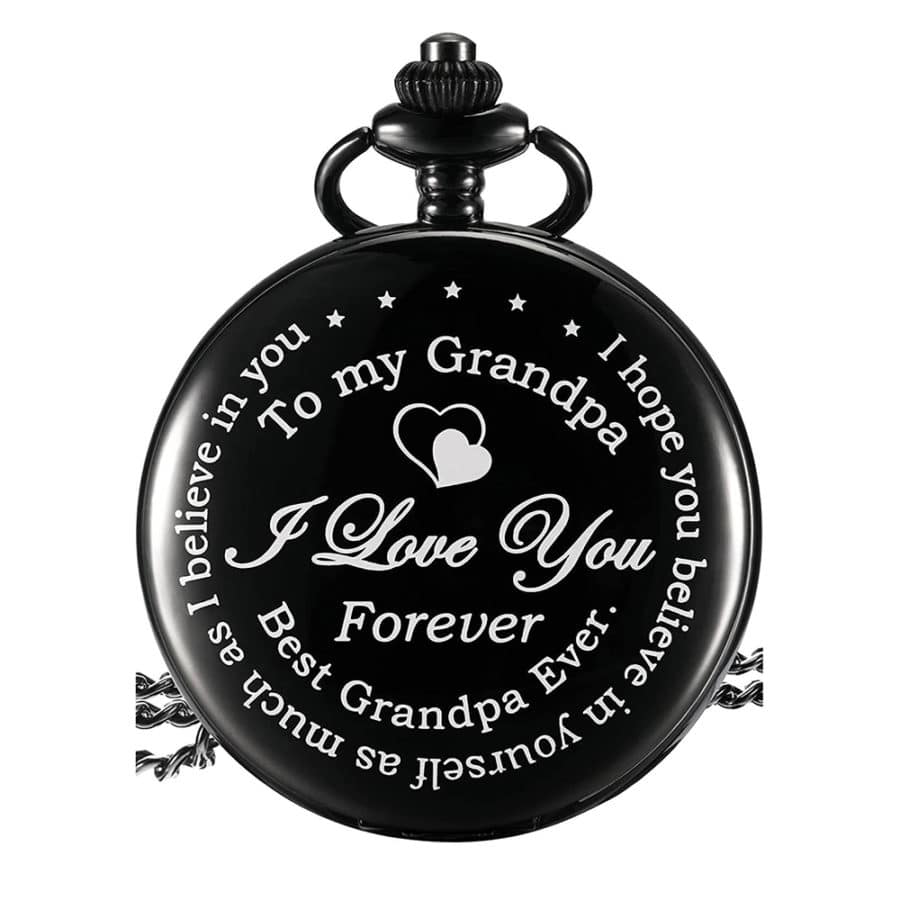 Gift for giving a glow up to your granddad's house walls
Why not something as big as your granddad's heart? Okay, that would be impossible because nothing can be as golden and big as that. Though, this wall art seems like a good choice for father's day gifts for grandpa. This customizable framed canvas would be a lovely reminder of your bond with him which he can hang in his living room.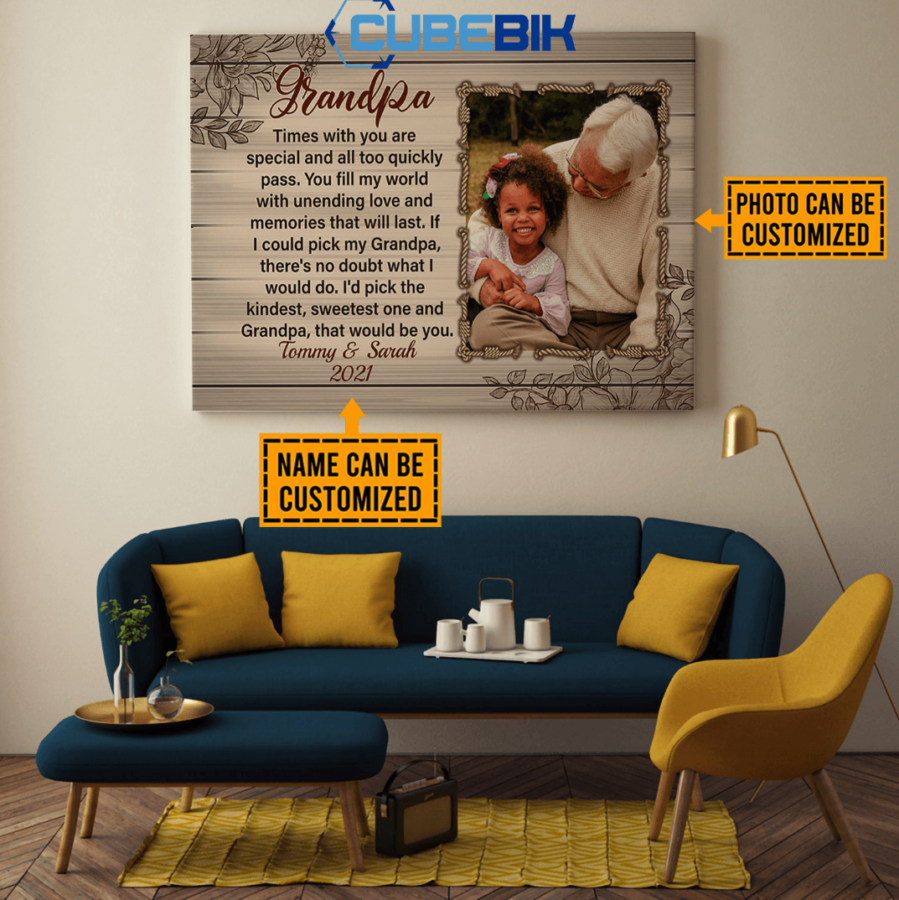 GRANDPARENTS TO BE GIFT
Here are some brand new ideas for gifts for first time grandparents.
Onesie with a message that will light up your grandparents' day
A creative way to tell your parents that they're going to be grandparents soon is to gift them a onesie of a baby to prepare them for this new grand adventure. Try this cutie onesie with one of the lovely quotes for grandparents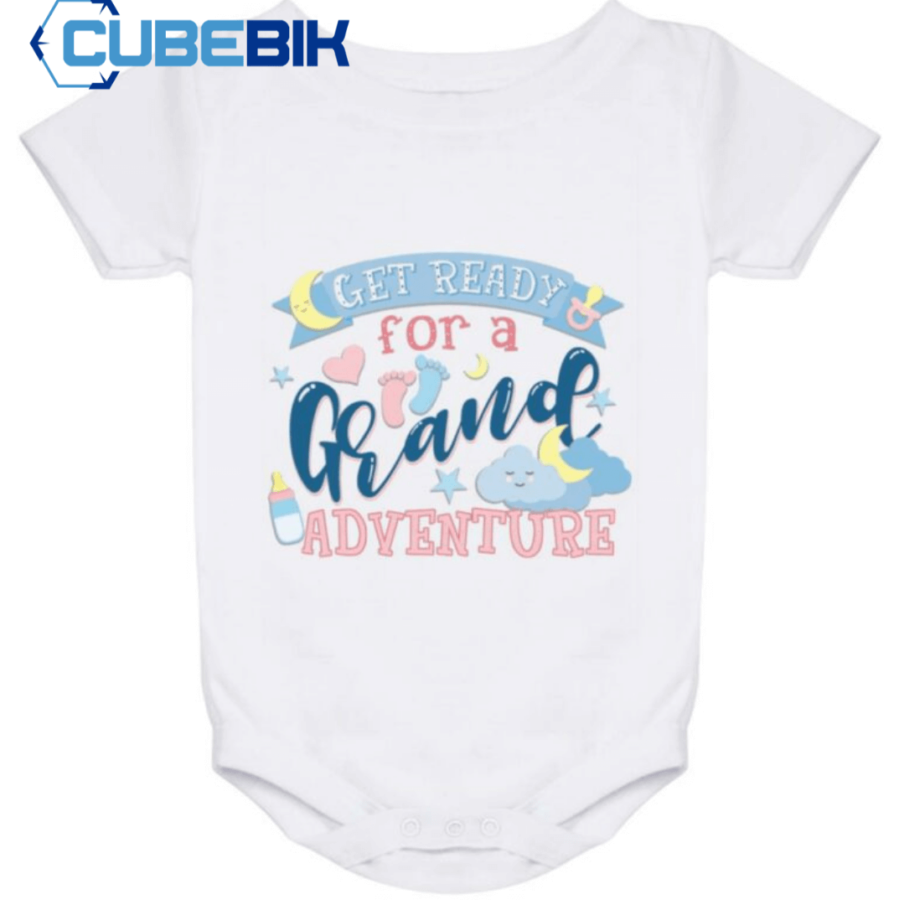 Adorable mug the most adorable grandpa
After becoming a father, a man wishes to be a grandfather but that's not where it ends. They desire to be called great grandfathers because they know how great they are. This mug would be a smug way to give them this news.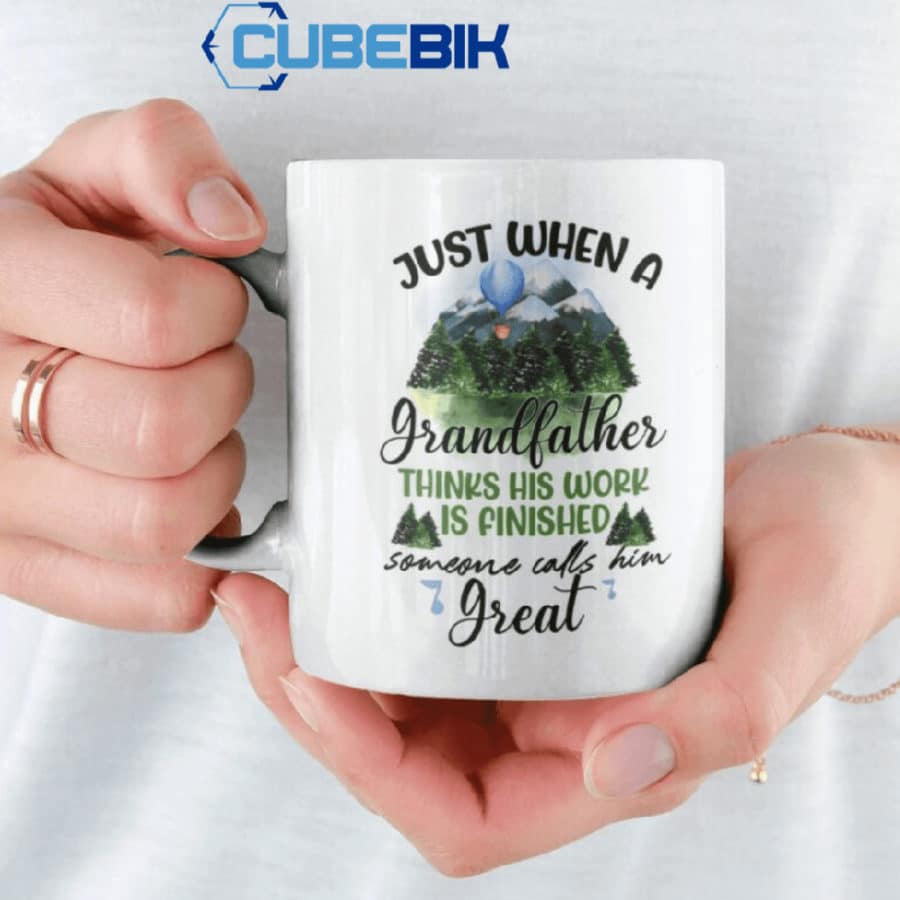 The love grandparents have for their grandkids is not something anyone can understand. The wrinkly face that smiles when their grandkids smile and the weak arms that are raised to engulf them in warm hugs proves what a blessing grandparents are for us. Indeed grandparents are a gift for every family.
Happy father's day grandpa!
And if you are trying to celebrate this Fathers Day to Grandpas with heart-touching quotes for grandparents gifts, try our shop.
>>>>>>>> Follow our CubeBik Blog for more interesting tips <<<<<<<<
>>>>> 💡 Tips: Visit our gift guide for hunting gifts for dad
The editorial team at Cubebik Blog is a group of dedicated individuals with a passion for words and a commitment to quality. They work tirelessly to ensure that every article is well-researched, informative, and error-free.