In this Father's Day, it is not easy to choose the best gifts for your dad who has a strong belief in God. Luckily, we have so many gifts for Christian dad below that surely will delight him all day.
In Bible, a father translates to a leader and protector for the family. In fact, the father is compared to God Himself.
As a father has compassion on his children,
So the Lord has compassion on those who fear him.
(Psalm 103:13)
Our fathers play a far more important role in our life than we give them credit for. They are our guardians, our lighthouse, our teacher, and sometimes our mother too. Christian dads have an even stronger sense of responsibility towards their children.
They're in charge of their children's religious upbringing along with other tasks as well. They're generally more sensitive and stronger than non-religious parents. Their love for the Lord and their family is truly commendable.
Father's day is almost at our door now, and there's no better occasion than father's day to show love and respect to our beloved dads. You can write them poems, cook them a nice dinner, or you can buy them Christian Father's Day gifts because who doesn't love gifts?
Here we have brought together this list of gifts for Christian dad that you must take a look at.
List Of Gifts For Christian Dad Ideas For Father's Day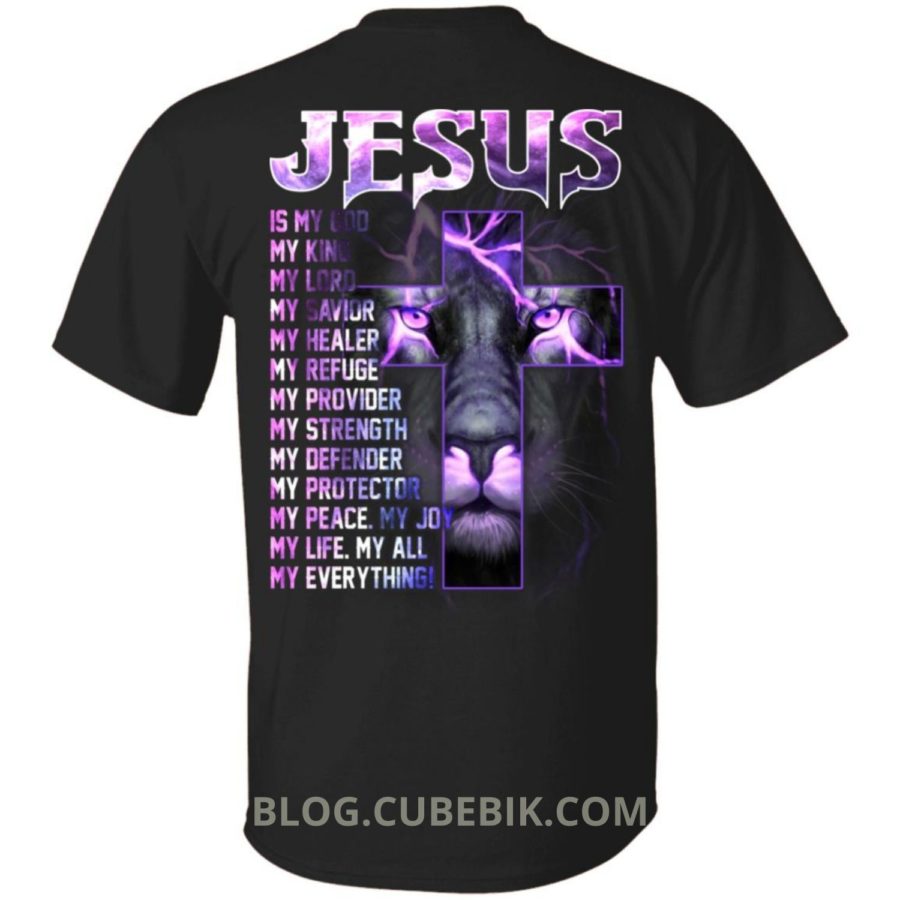 When Your Dad's Love For Jesus Is As Strong As A Lion
Lion is the emblem of personal strength and courage. This Christian dad shirt is a roaring symbol of your dad's love for Jesus. Dad would definitely love this religious Father's Day Gift. Get this Christian dad shirt and make Father's day special.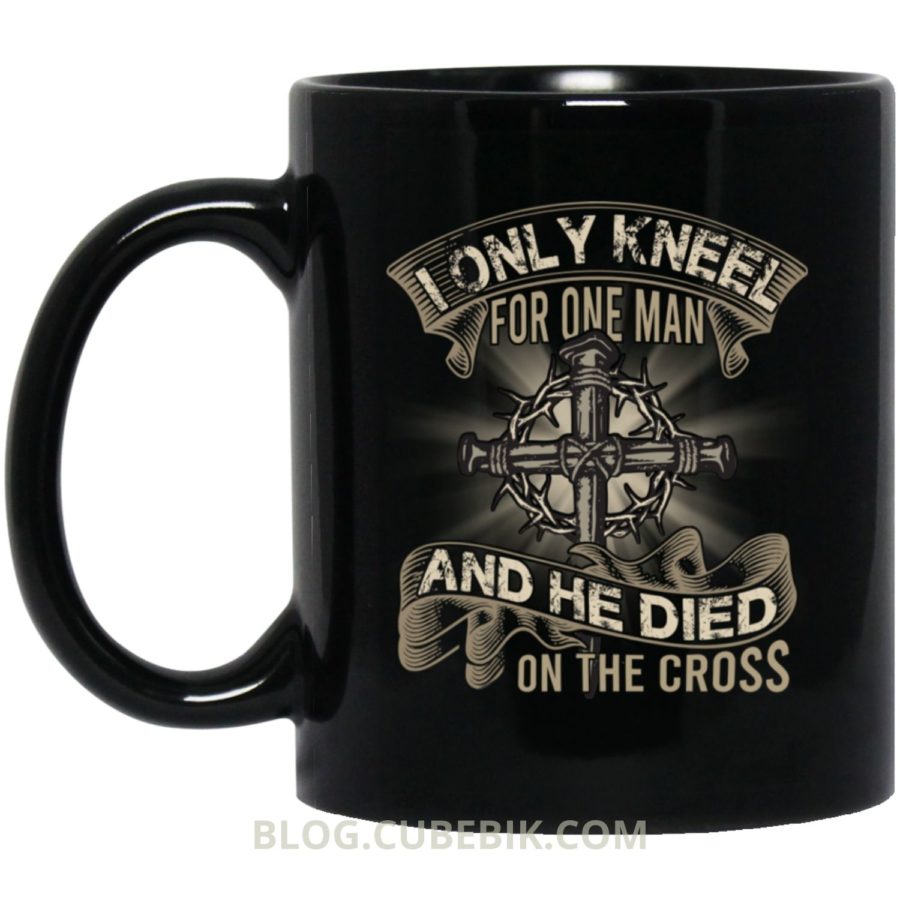 "I Only Kneel For One Man, And He Died On The Cross"
This Christian Mug radiates tough guy energy. Is your dad a tough guy? Then this Spiritual Father's Day Gift is perfect for showing your dad that you're proud of them. Truly a delightful Christian Gift for Dad.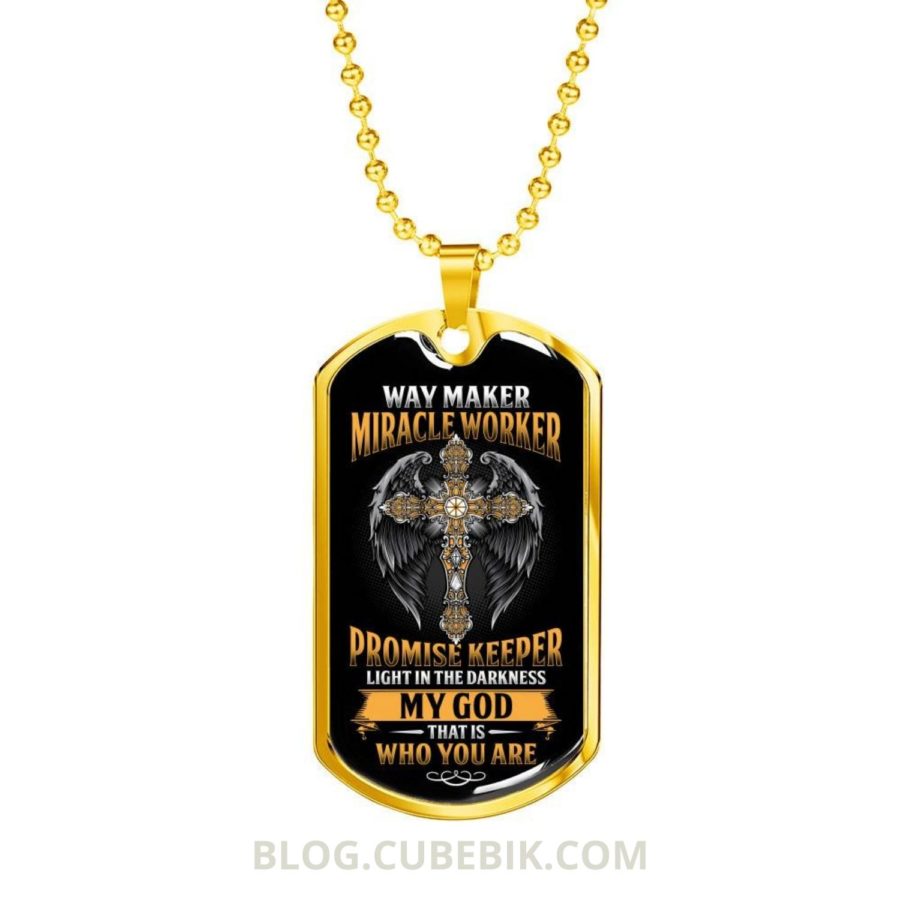 Christian Dog Tag For Your Dad Because Their Love Of God Is Their Identity
A military dog tag holds the details of the soldier like their first name, last name, and the soldier's military ID number so that it can act as a form of identification for the soldiers. This dog tag is actually a very thoughtful gift for your Christian dad. Any religious person would love this Christian gift for Father's day.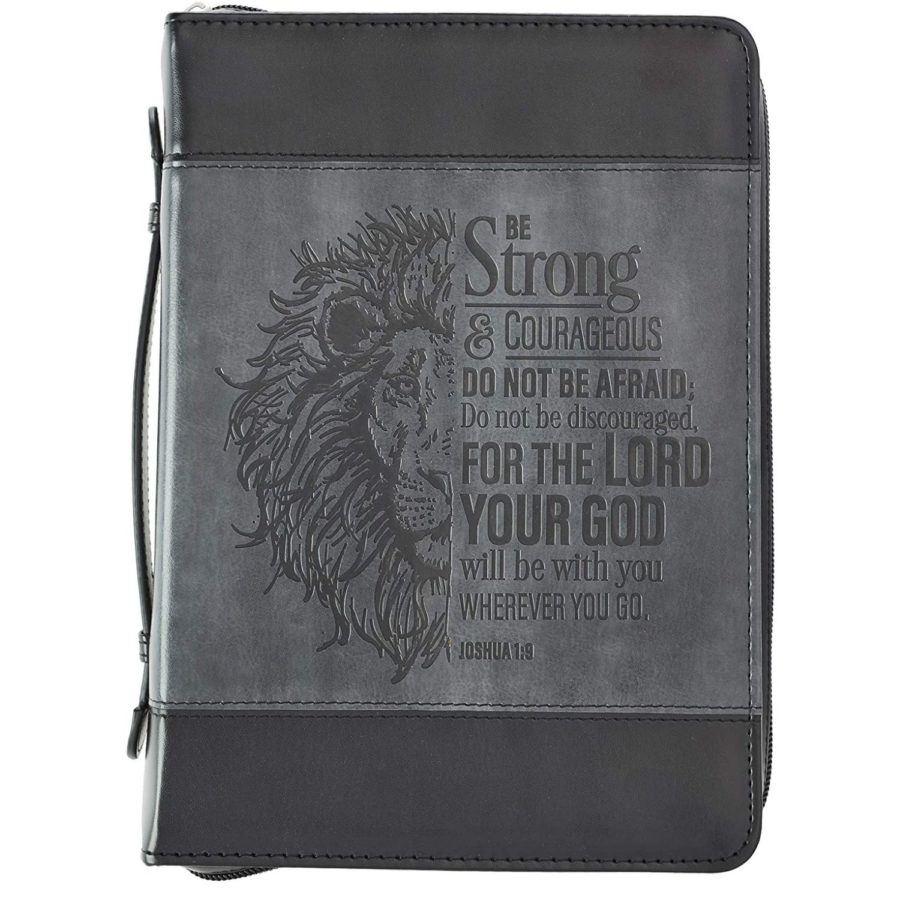 What's A Better Father's Day Gift For Your Christian Dad Than A Bible Cover?
Our dads always protect us from the dangers of society. You can say that he is like a cover for us. Their bibles are basically their strength objectified, so why not choose a cover for it as a religious father's day gift?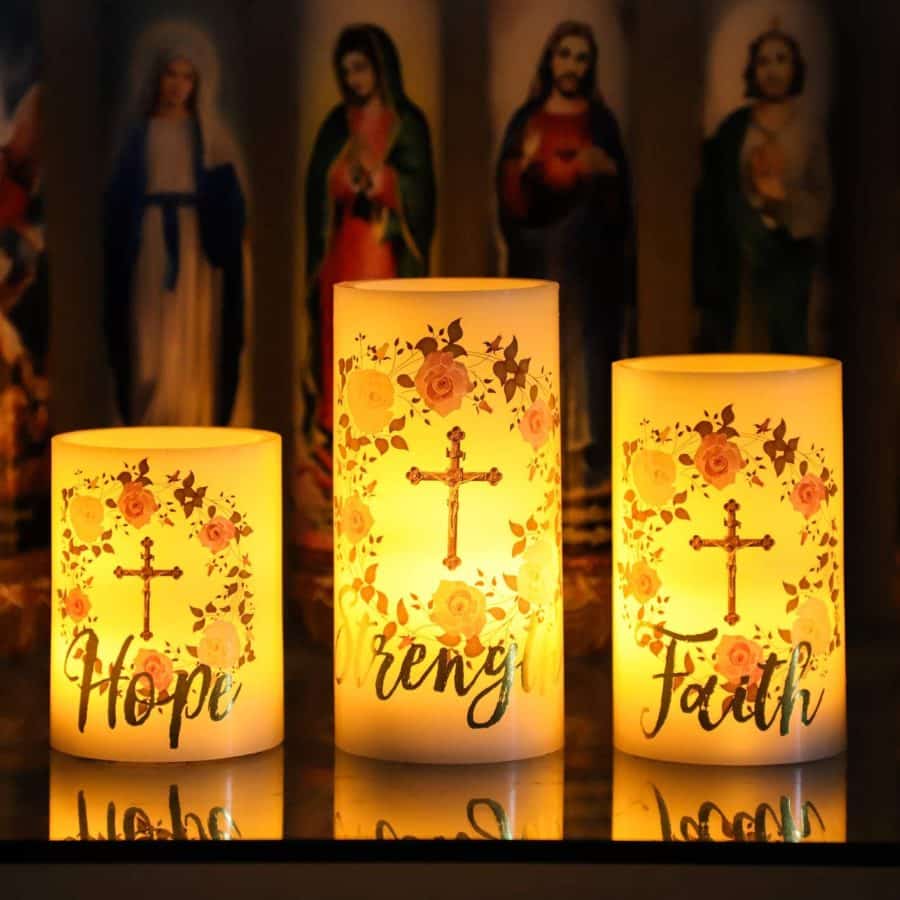 Give Them Candles To Light Up Their Day!
Our dads have always been a source of light and warmth for us. Are you looking for Christian Father's Day gift? Order these beautiful swinging flameless candle lights for a spiritual father's day gift.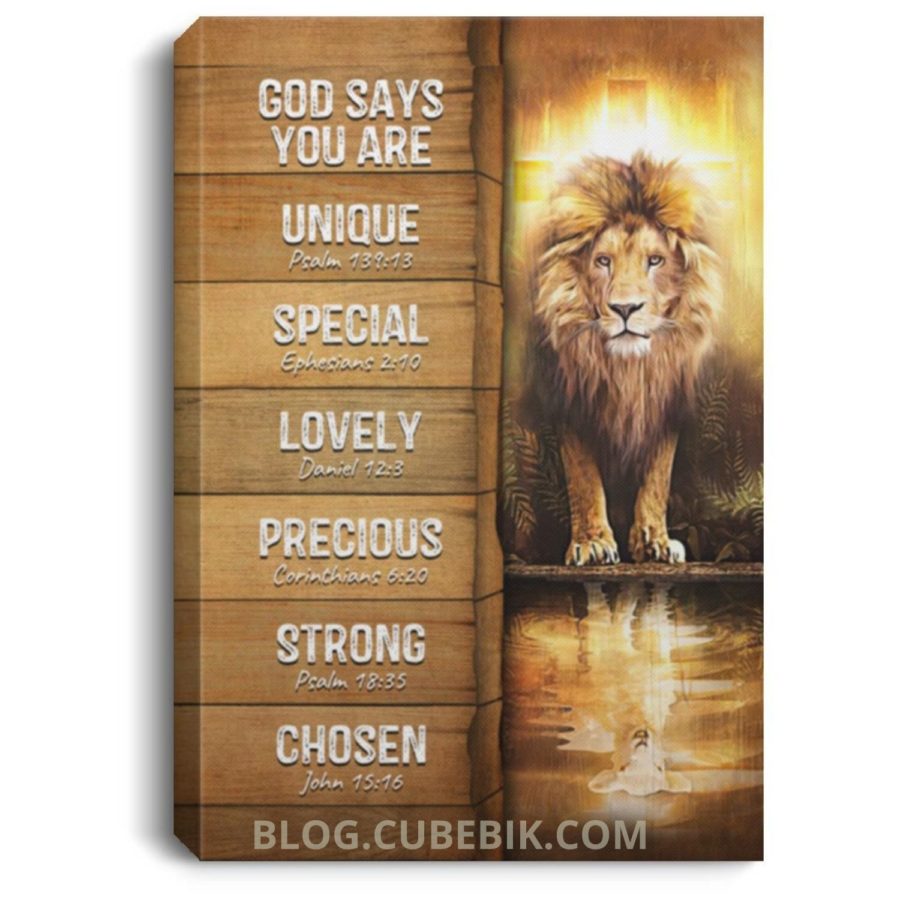 A Framed Canvas To Remind Them How Awesome They Are!
Why not a Bible verse wall décor? So they can hang it in the living room or bedroom and be reminded that they're strong, special, and precious to God and his family. There are no better Christian gifts for dad than a framed Bible verse.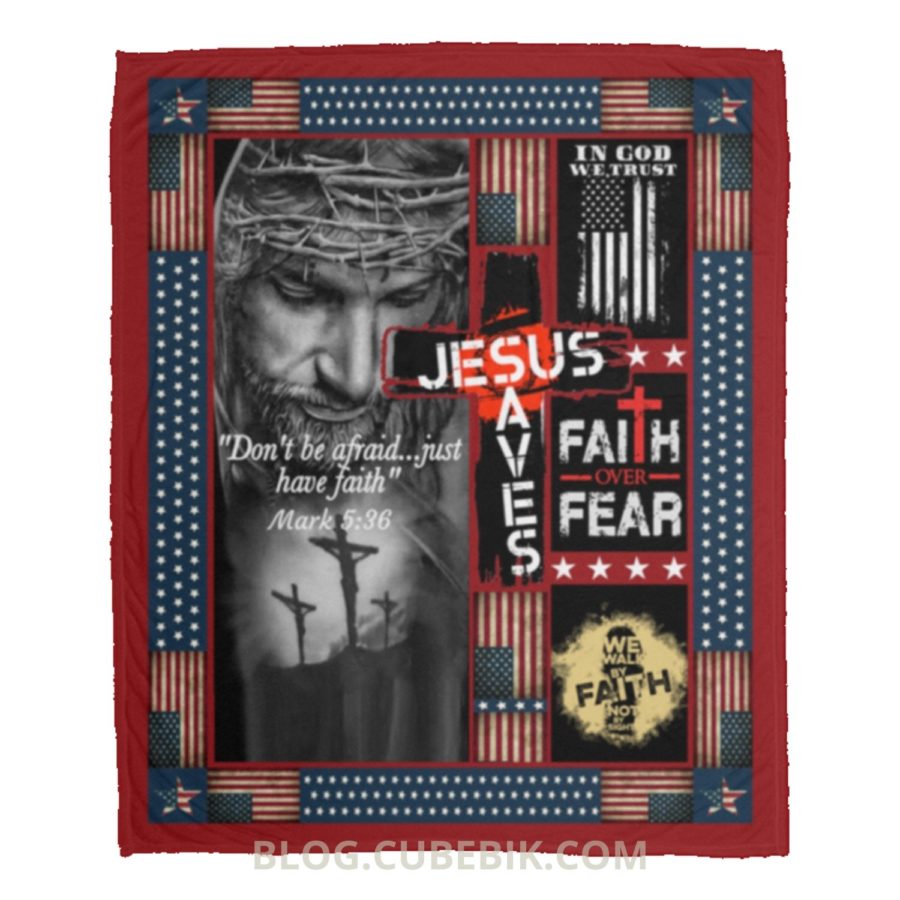 Jesus Christ, Blanket To Warm Your Dad's Body And Spirit
A religious dad is religious even when he's cozy in the sheets. This Christian Gift for Dad would be a wonderful reminder that he isn't alone. This Christian Father's Day Gift won't let him forget that Jesus and his family always have his back.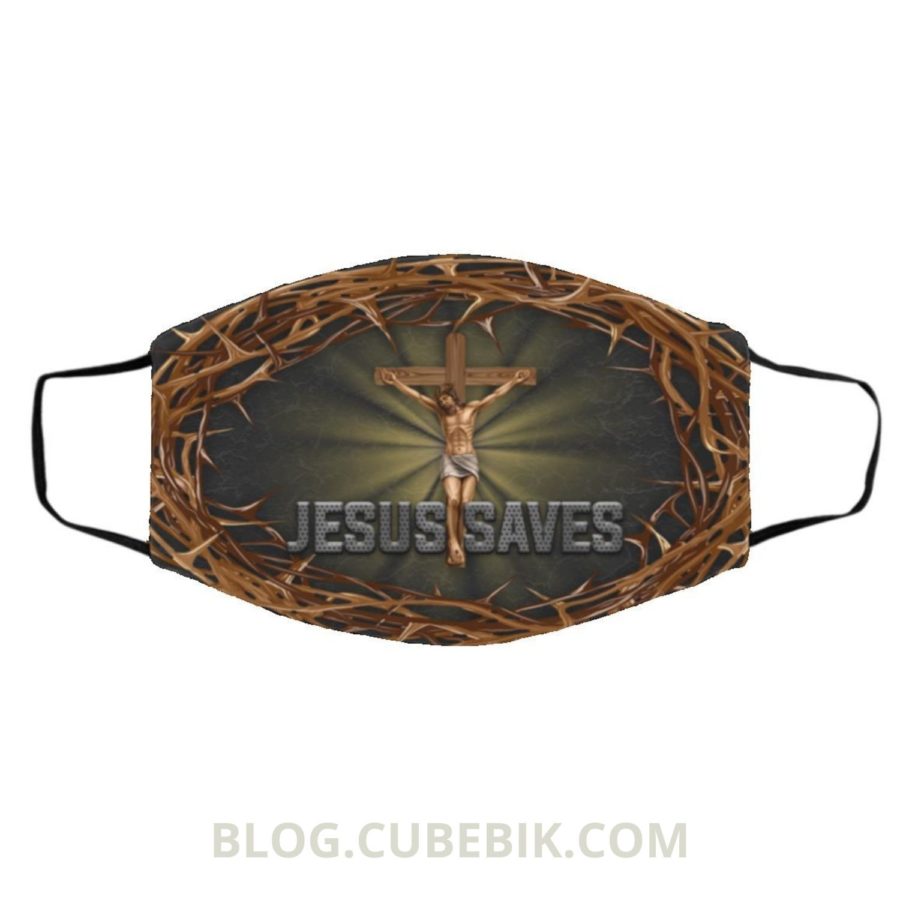 Protect Your Dad From Covid19 And Wickedness Of This World With This Jesus Mask
This mask is a brilliant gift for Christian dad. Make their little trips to superstore safer and more religious. I bet he won't take it off even inside the house.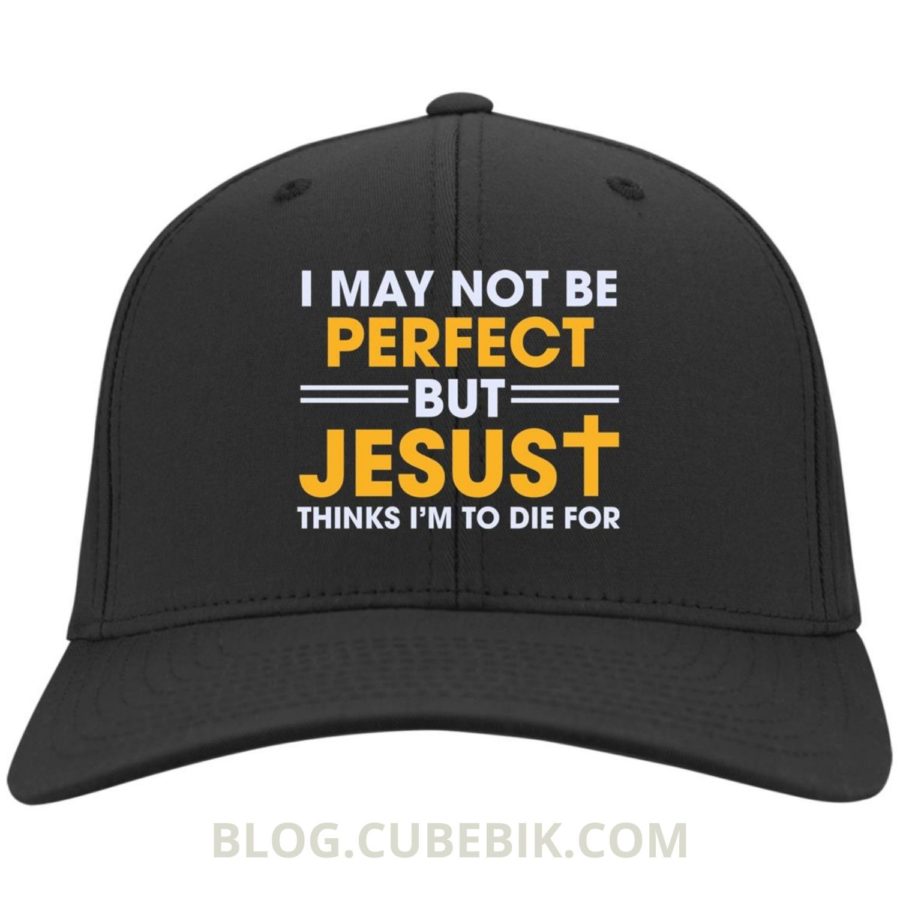 When Your Dad Is Religious And Humorous At The Same Time
If your dad loves jokes and puns, then this Christian Trucker Hat is definitely for him. Making people laugh is considered a good deed. This Christian Gift for Father's Day is basically killing two birds with one stone.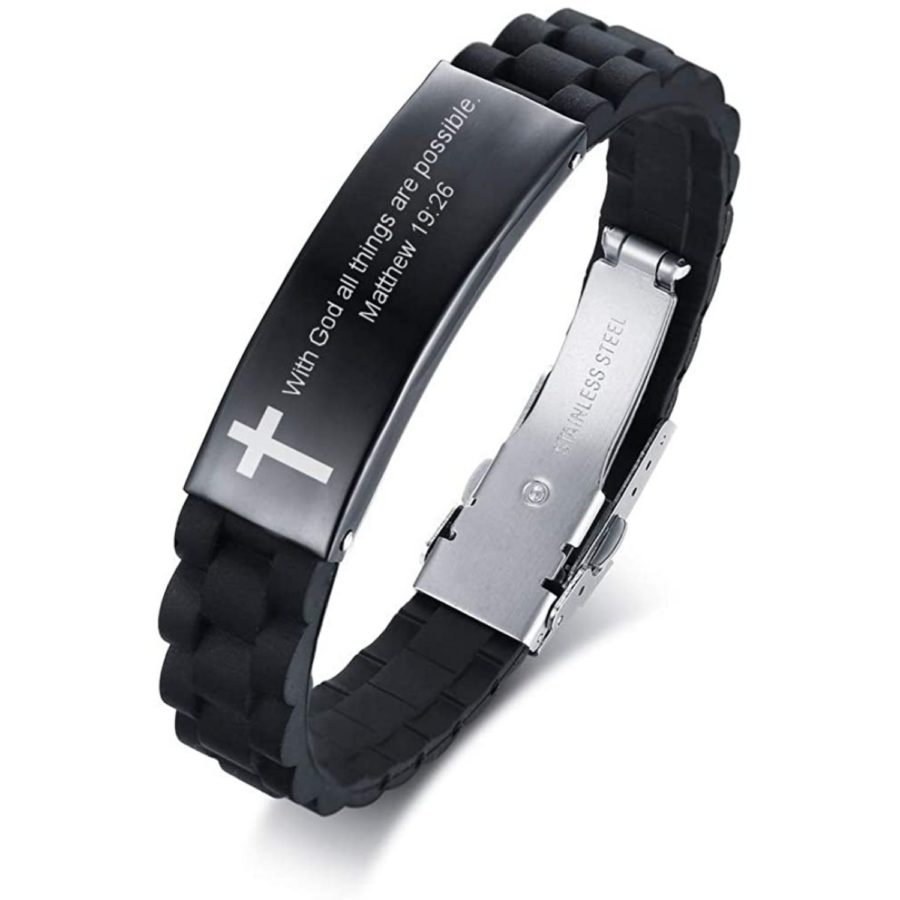 This Bracelet Is A Must For Every Christian Out There
Everyone has a favorite Bible verse. Ask your dad what his favorite verse is, and then surprise him with a Bible verse bracelet on this Father's day. This Christian Gift for Father's Day will certainly touch his heart.
Ending Note!
The world is temporary. Life is short. Our time with our beloved parents will soon end, and that end is coming closer with each day passing. These precious moments won't come back. We have forgotten the importance of family with the advancement of technology. Tell them how much they mean to you TODAY before it is too late, either through words or through gifts. The purpose of publishing this list of gifts for Christian dad was to strengthen the bond between a dad and a child. We hope that it was useful.
Father's day is a great opportunity, so don't miss it.
"Honor your father and your mother, so that you may live long
in the land the Lord your God is giving you."
Exodus 20:12
We hope the gifts for Christian dad above helped you find a good present for your dad. Besides that, we also have other interesting articles about the gift ideas for Father's Day that you may not want to miss like 15 Awesome And Remarkable Father's Day Hunting Gifts For Dad.
>>>>>>>> Follow our CubeBik Blog for more interesting tips <<<<<<<<