Finding Father's day gifts for husband is something that is on every married woman's mind right now. "What shall I gift to my husband this father's day?" is one of the most repeated questions this week. Decision-making skills are growing weak every passing second, which isn't letting the wives decide on a perfect gift. But we are here to help as always!
Begin by brainstorming Father's day gift ideas for husbands that would hold a special place in his heart forever, or you can take a look at what we have picked out for you below. Most importantly, please select a gift that sends him the signal that you realize how hard he works for you and your children.
Father's day gifts from wife are the most intimate gifts a husband can receive. It's about time you stopped scrolling through the same shops and chose the perfect gift for your husband for Father's Day. Since you are his wife, finding gifts that are cute and thoughtful is your duty.
Here's a list of some funny, cute, and thoughtful Father's day gifts for husband to remind him of how immensely you love him.
List Of 20 Father's Day Gifts For Husband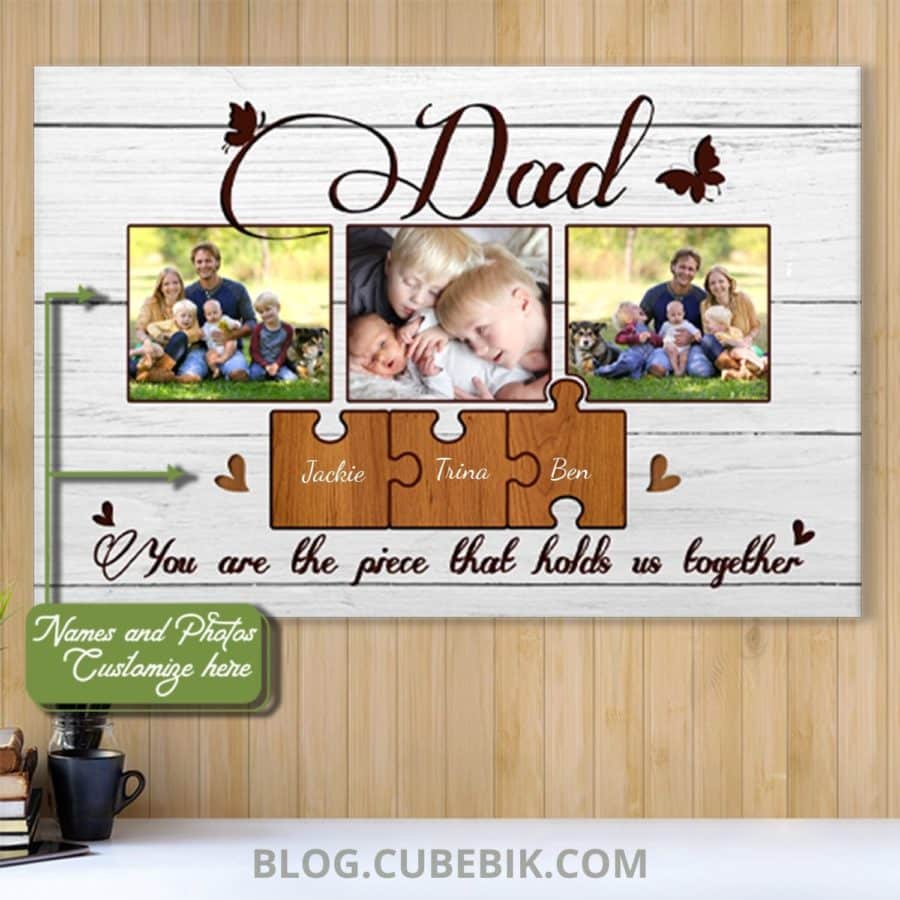 Canvas Filled With Memories Of Your Husband And Children
Photographs can never go out of fashion; therefore, by buying this dad photo canvas, your husband will always be reminded of how much you and your children care for him. Moreover, this Father's day gift from wife to husband will be a great addition to your house's decor.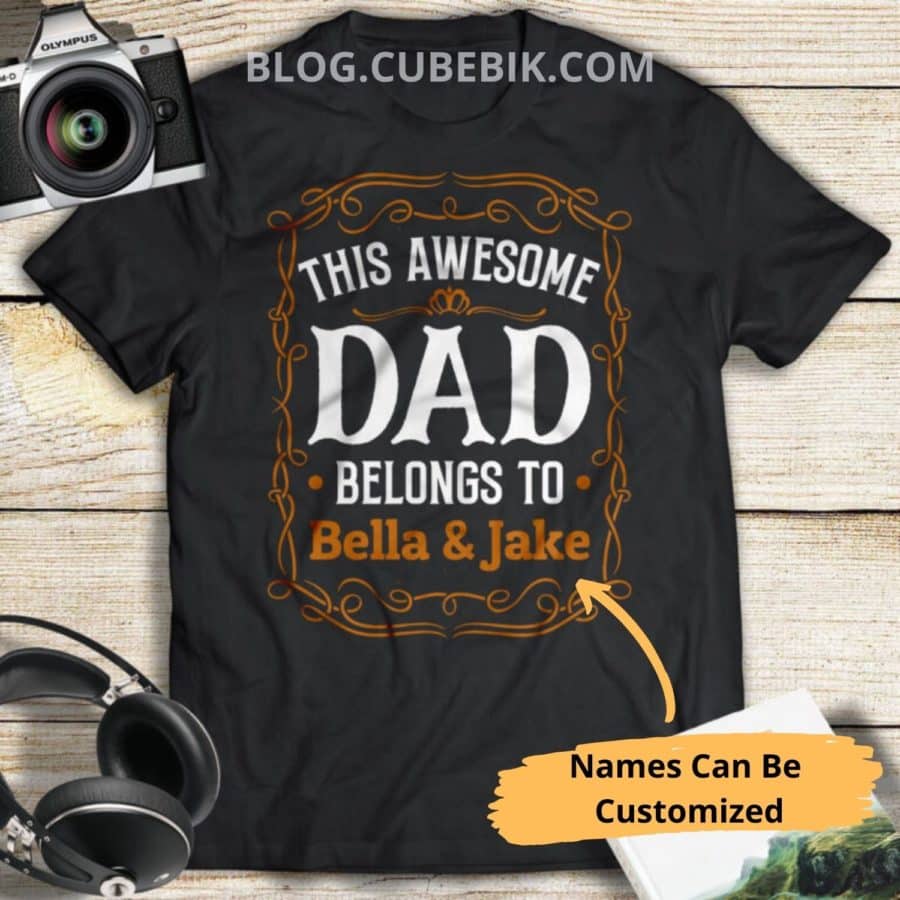 An Awesome Shirt For An Awesome Husband
This shirt is among the many personalized dad shirts that qualify as the best gift a wife can get her husband. Dads never go shopping properly for themselves; so, the addition of this shirt with a lovely message in your husband's wardrobe will be a great idea to express your love for him. Watch him rock the shirt like it was made for him.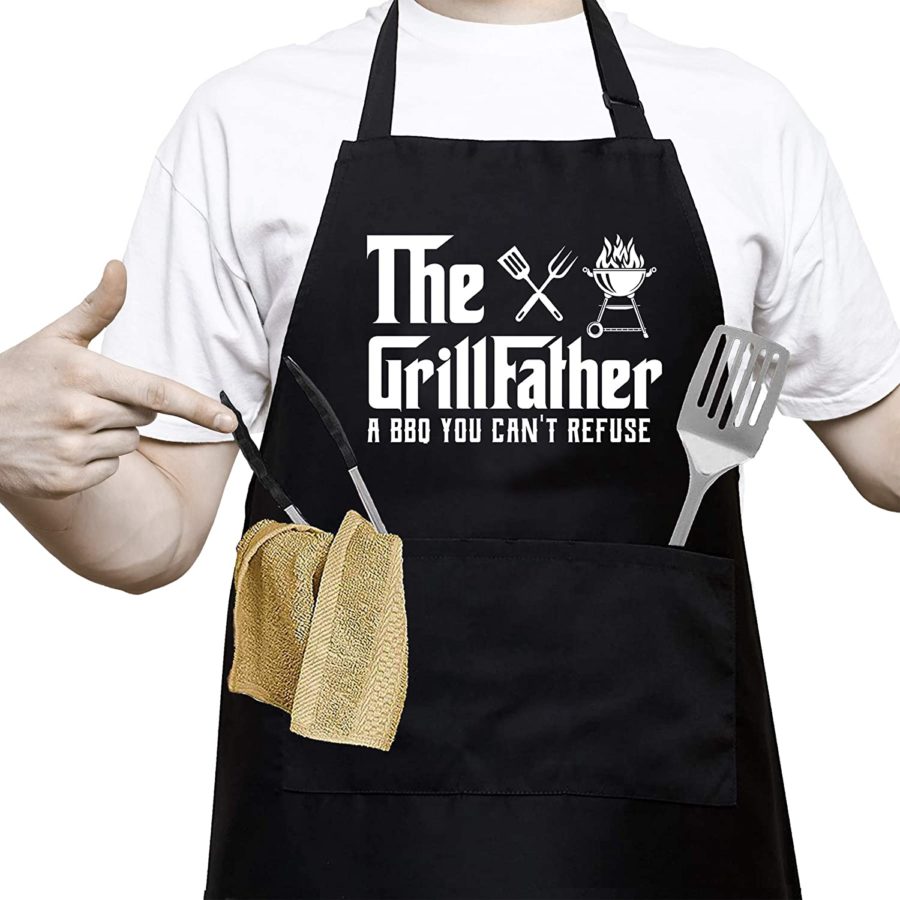 Let Him Cook In Style With This Chic Apron
Are you one of the lucky wives whose husband loves cooking up new meals every now and then? Then look no further than this apron for father's day eve as this new addition in the kitchen will leave him thrilled. This Father's day gift from wife to husband will motivate him to cook up special, divine meals.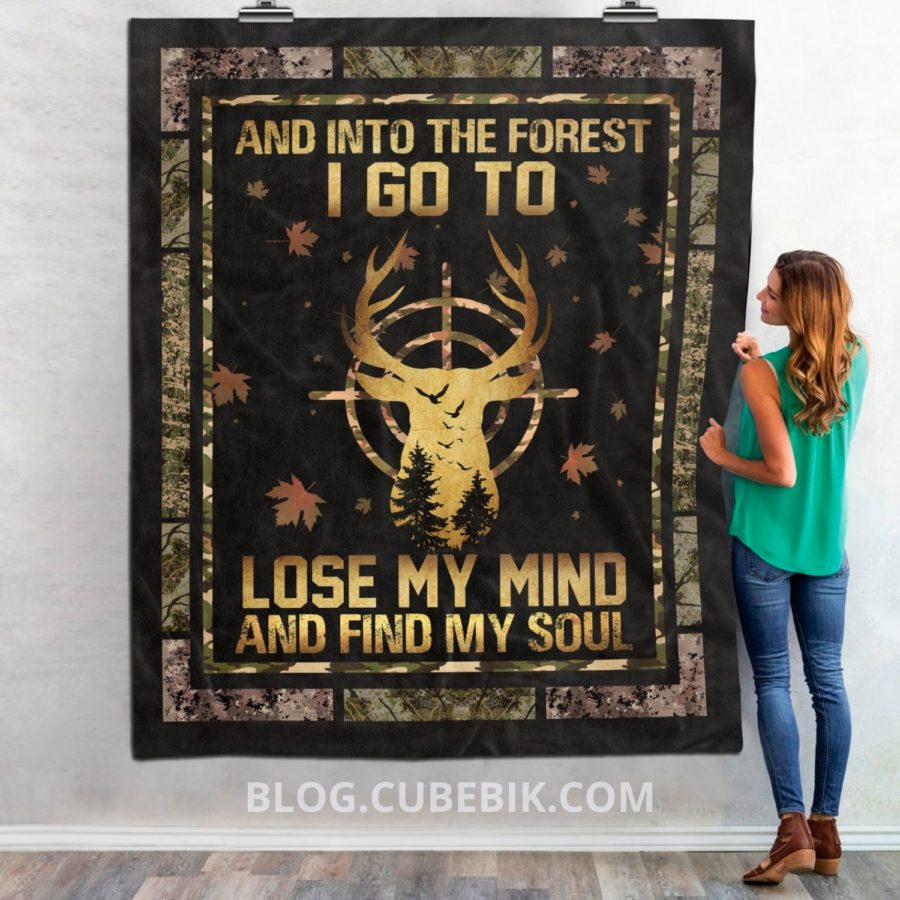 Father's Day Gifts For Husband To Keep Him Warm And Cozy
Hunting gift for dad might easily qualify as the winning gift this Father's day, but if your husband is a hunting enthusiast too, then giving him hunting-related gifts will definitely be a mood lifter. This fleece blanket is perfect for keeping him warm, and the hunting reference on the blanket will lighten up his mood whenever he uses the blanket. Father's day gifts from wife never fail to brighten up any husband's day. If your husband loves to hunt and this blanket has not satisfied you, you can see more gifts for him at "15 Awesome And Remarkable Father's Day Hunting Gifts For Dad".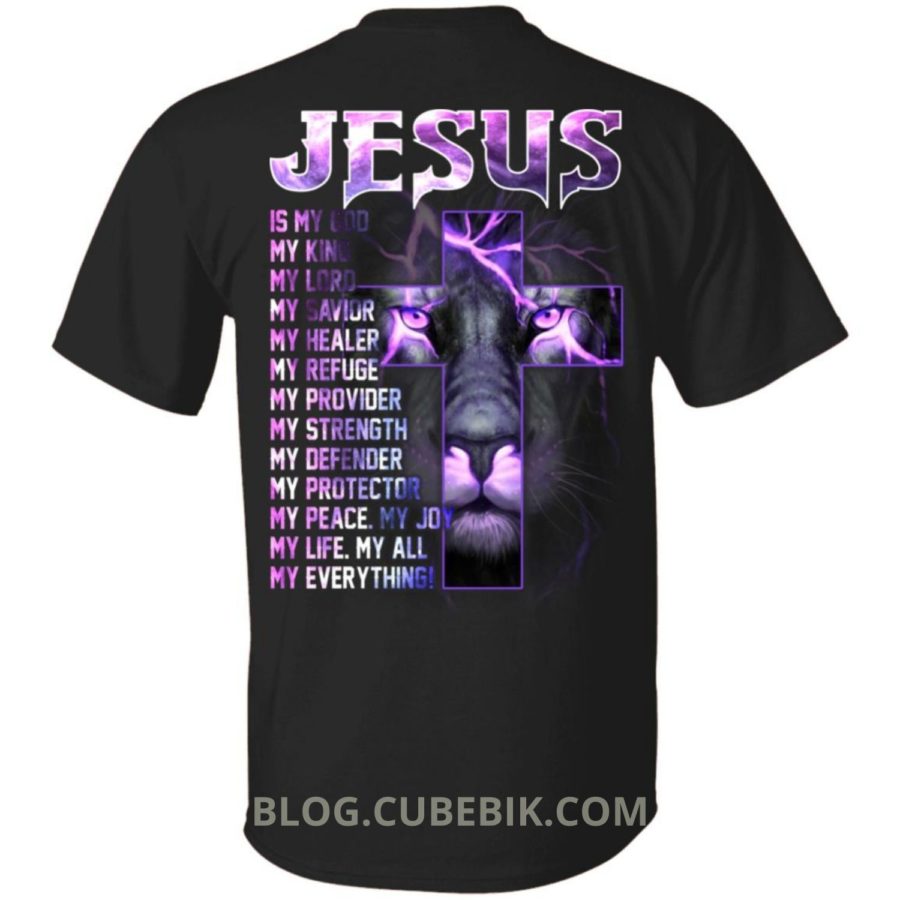 Keep The Religious Spirit Alive With This Gift
Finding gifts that have the potential to please your Christian husband has now become challenging. Your husband won't show it, but they are pretty hard to impress. Therefore, this Christian dad shirt might be able to strike a chord. Bring you're A-game by gifting this shirt filled with sayings for Jesus that resonate with what your husband feels about him. Moreover, the lion print gives this shirt an even fiercer look that would definitely be an impressive point. If this shirt isn't enough to demonstrate your husband's faith in God, you can probably find other perfect gifts for him at "The Best 10 Spiritual Gifts For Christian Dad That Will Make His Father's Day".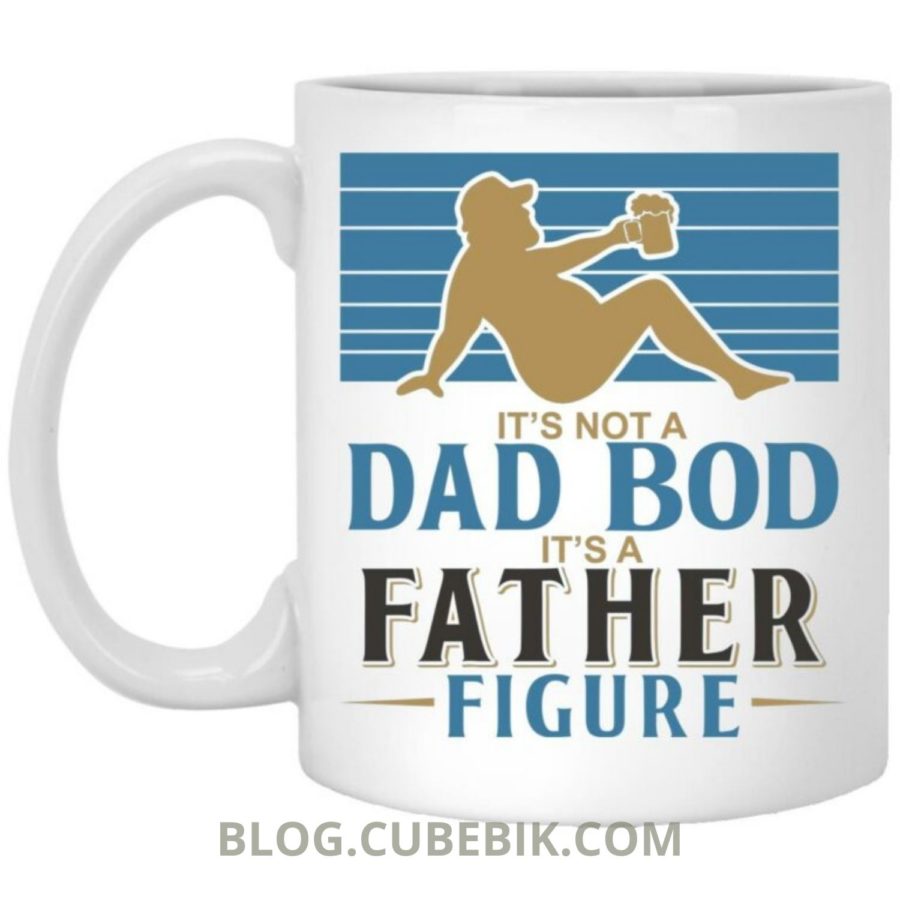 A Witty Gift For A Funny Husband
Who's down for funny gifts? Well, we don't know about the others, but husbands are all in for it. This Mug with a funny quote written on it will act as a drinking partner for your husband. Another aspect of this funny beer mug that makes it an even better gift is its color changing quality.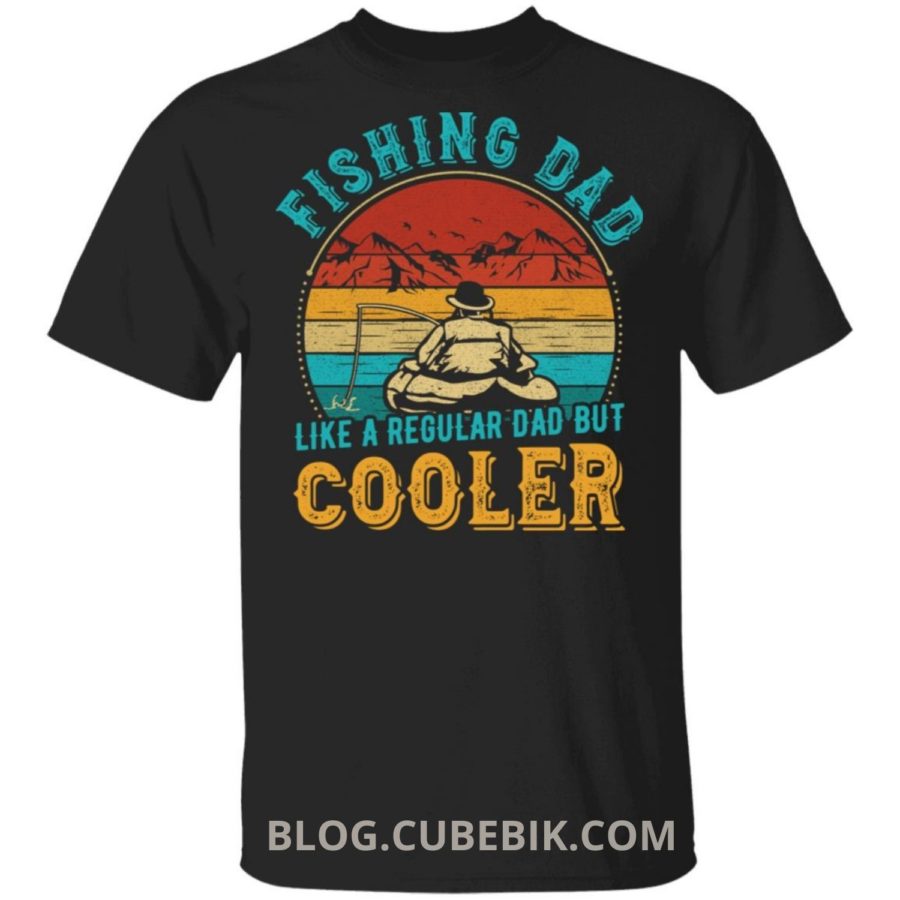 A Vintage Fishing Shirt To Keep His Style Intact
Garments are gifts that stay for a long time and are loved by people in general. Gifting them tshirts will make them happy and also revamp their wardrobe. Fishing enthusiasts will love this shirt in particular due to the fishing reference in the shirt. It is hard to find a vintage shirt in this era so, grab this gift for fishing dad before it runs out of stock.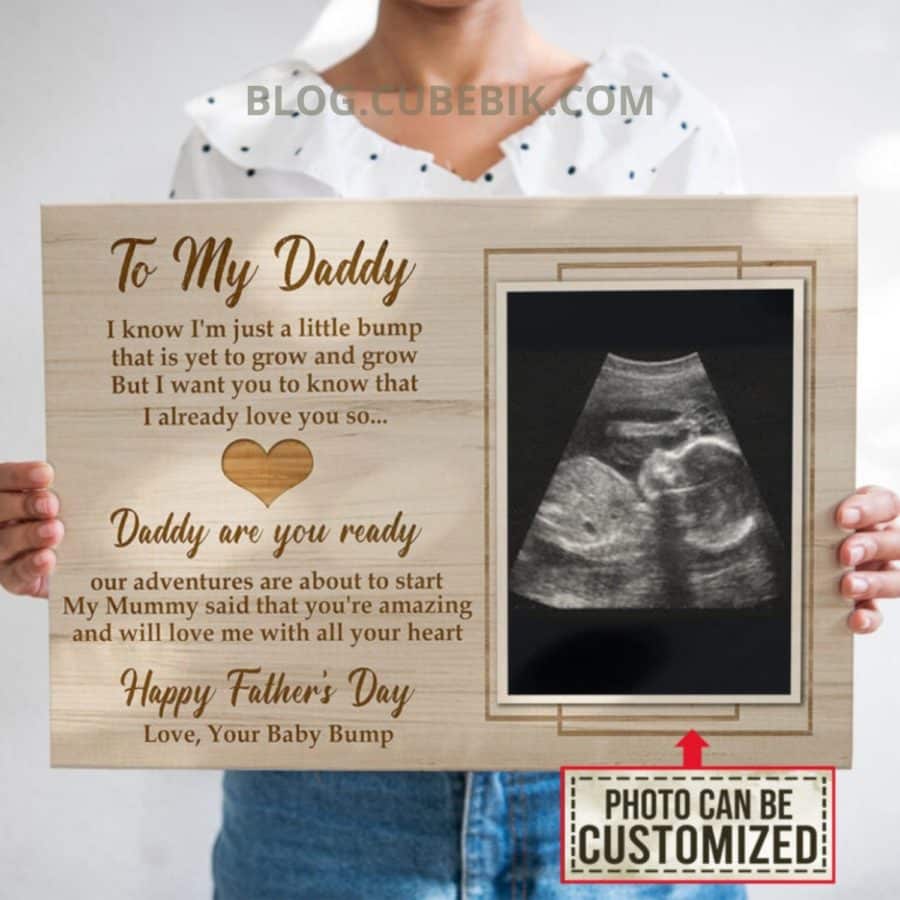 A Heartwarming Message From The Baby Bump To Dad
No man on earth is more excited about Father's day than a man who is about to become a father. The mystery and the thrill of welcoming a new child into the world is a memorable day for both mom and dad. With Father's day so near, gifting your husband this framed canvas with your baby's sonogram attached to it will pump up his confidence and bring a new spark in the excitement.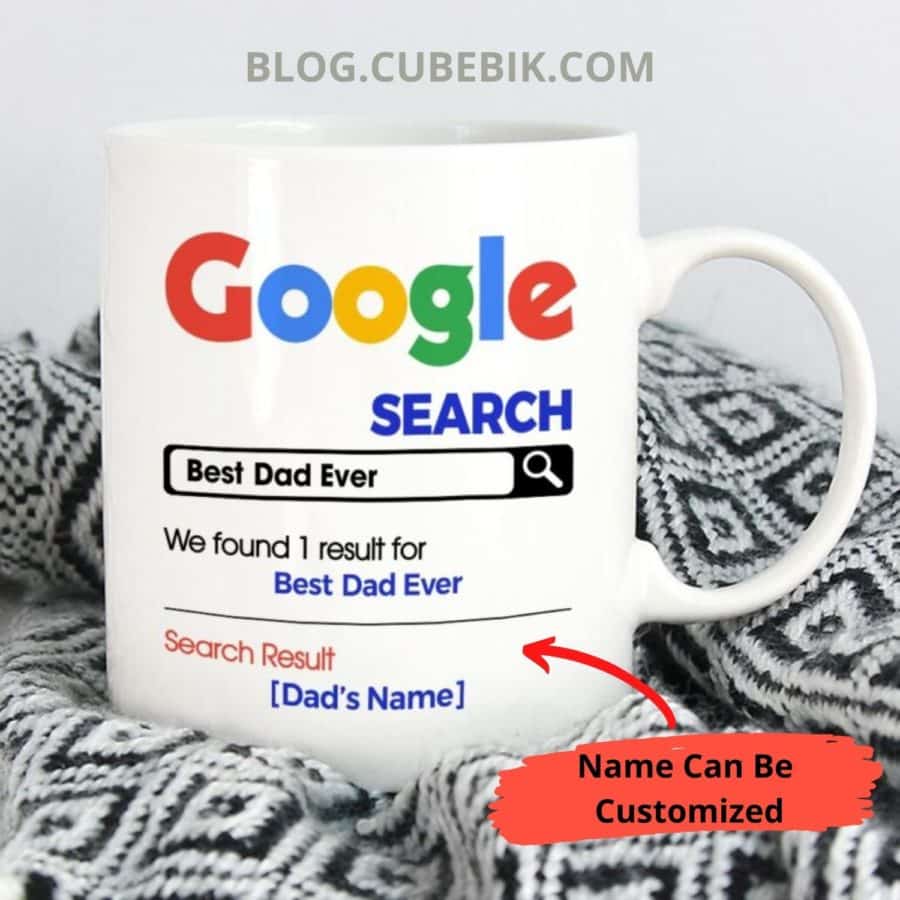 Personalized Mug Father's Day Edition
Sometimes keeping it simple can leave a much more profound impact on the person than buying something that costs an arm and a leg. This Mug is one of those simple Father's day gifts for husband from wife that he would always love to have around while having beer or coffee. Personalized gifts on Father's day are a much thoughtful alternative from the expensive, boring gifts.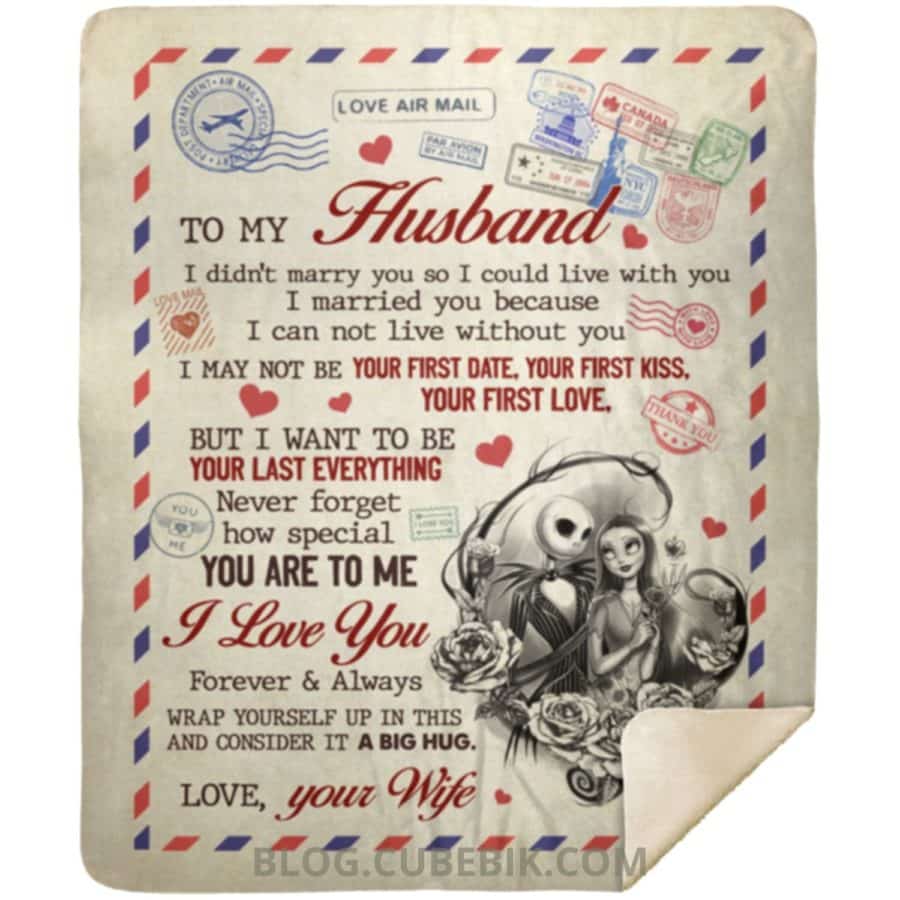 Jack And Sally Love Letter For You
Who doesn't ship jack and sally? They are like the ultimate couple goals. This Father's day, send a beautiful father's day message for a husband by gifting him this adorable blanket with Sally and Jack's love letter printed over it.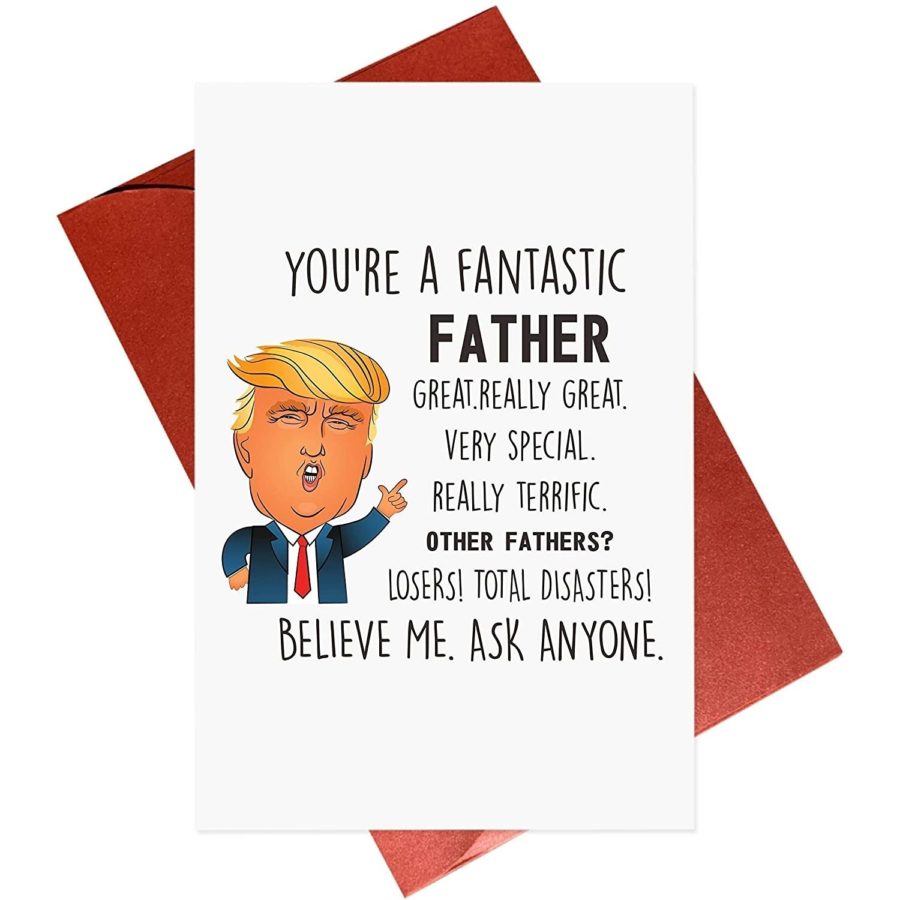 Funny Father's Day Cards To Send This Father's Day Eve
Since husbands usually have their keen interests in politics so, this card may have the potential to leave your husband in fits of laughter due to the trump joke printed on it. Sending Father's day card messages is a tradition that we should always keep close to our hearts not to get lost in such a technological era.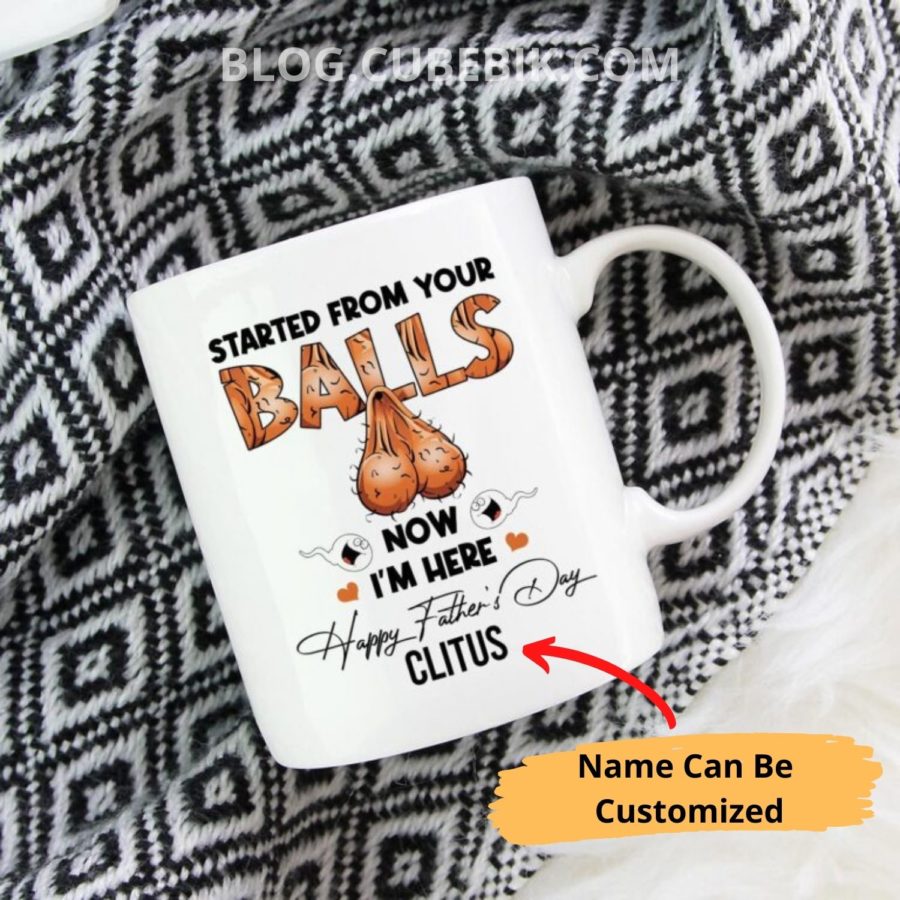 Funny Mug Is One Of Wonderful Father's Day Gifts for Husband
You and your husband have certainly been through a lot to bring a child into this world. Buying him this Mug on Father's day eve is possibly the funniest thing you can do for him. This Father's day mug, personalized and funny, can act as a secret gift between you and your hubby.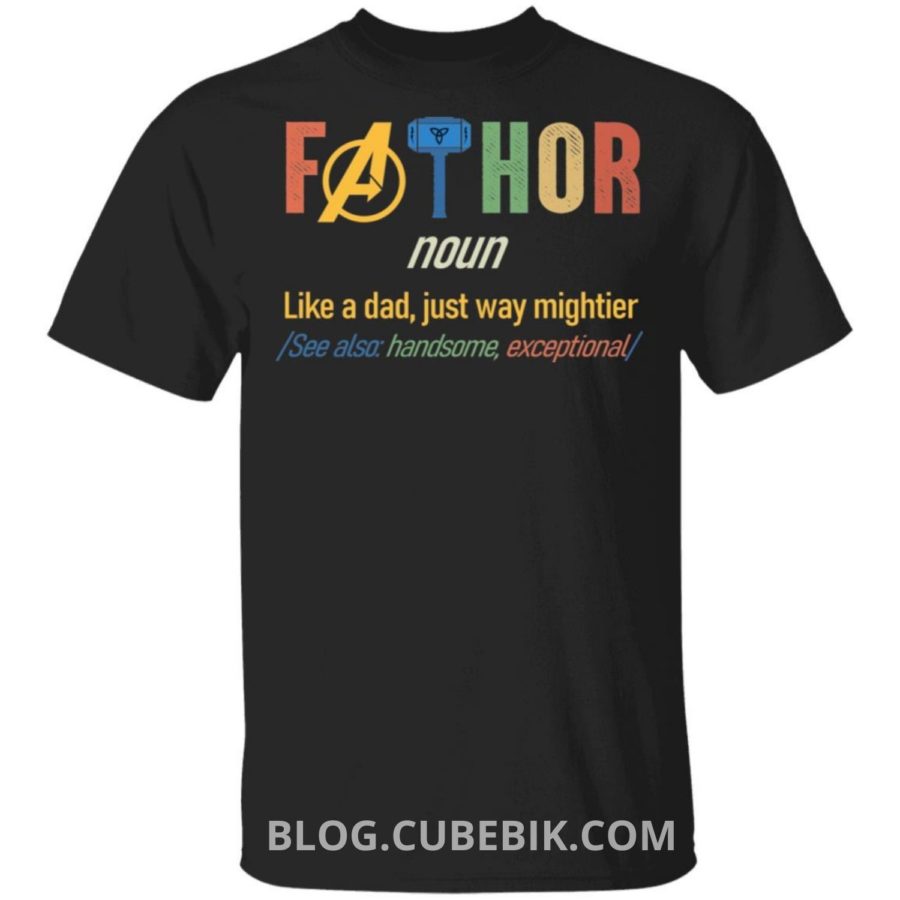 Avengers-Themed Shirt For The Father
Dads are no less than a superhero. Giving him avengers themed Father's day shirts are always a good idea, especially when he is a Thor fan. Nobody's worthy of taking care of your family than your husband, which makes him the Thor of the family.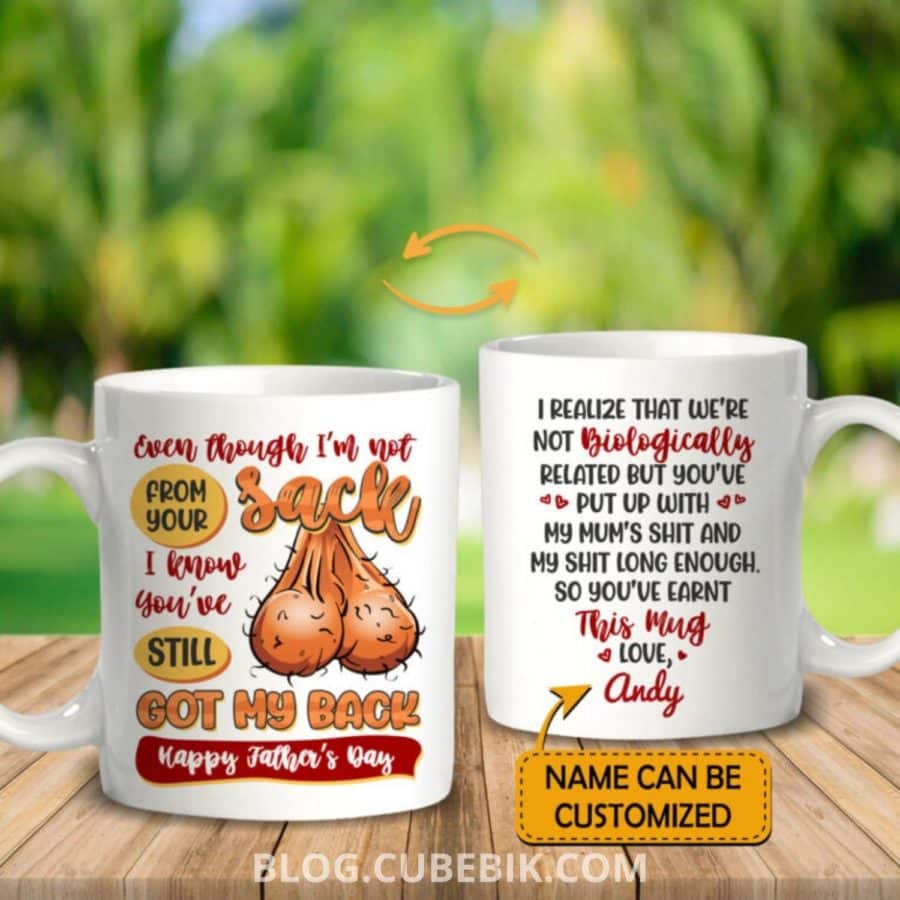 Step Up Your Gifting Game With This Stepdad Father's Day Gift
Stepdads are a blessing in disguise. They treat your children like their own, and if that's not the sweetest thing in the world, we don't know what is. Let your husband know that the love you and your children have for him is more significant than any other love with this gift for stepdad.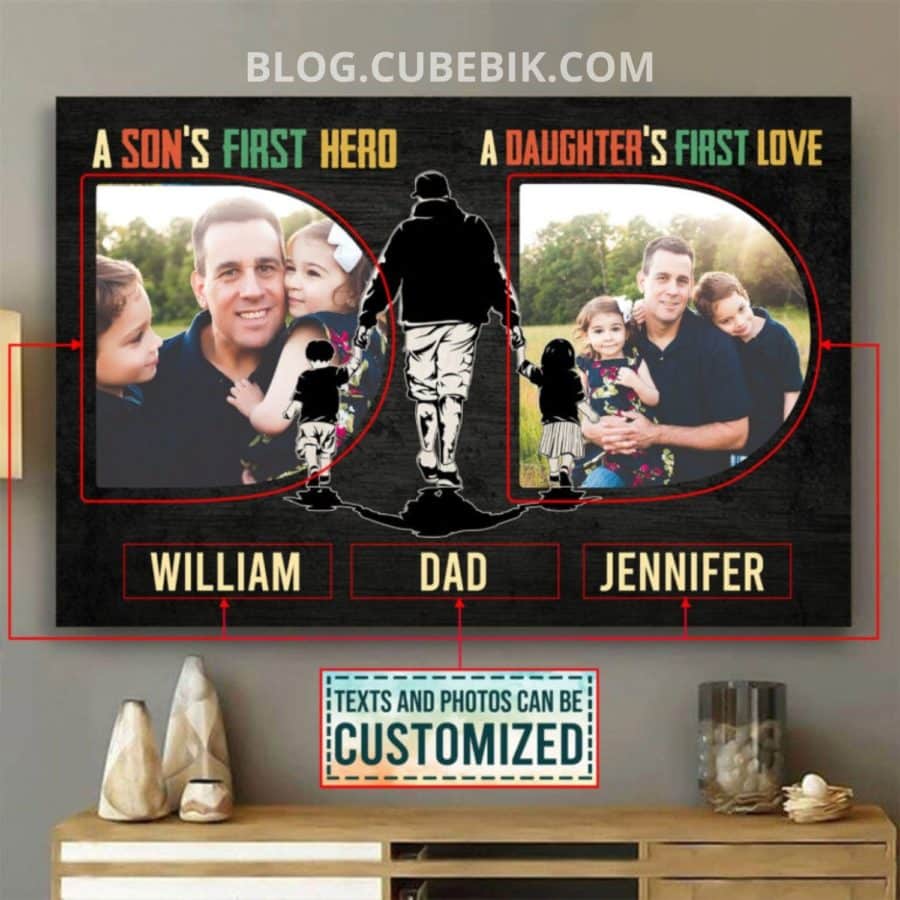 Express Your Love With Pictures Of Your Children And Husband In This Cute Canvas
If you belong to the lucky group of women with both son and daughter, this gift was made for you. Get a picture of your son and daughter with their dad and gift it to your husband this Father's day. Father's day photo gifts tend to stick with dads for a long time.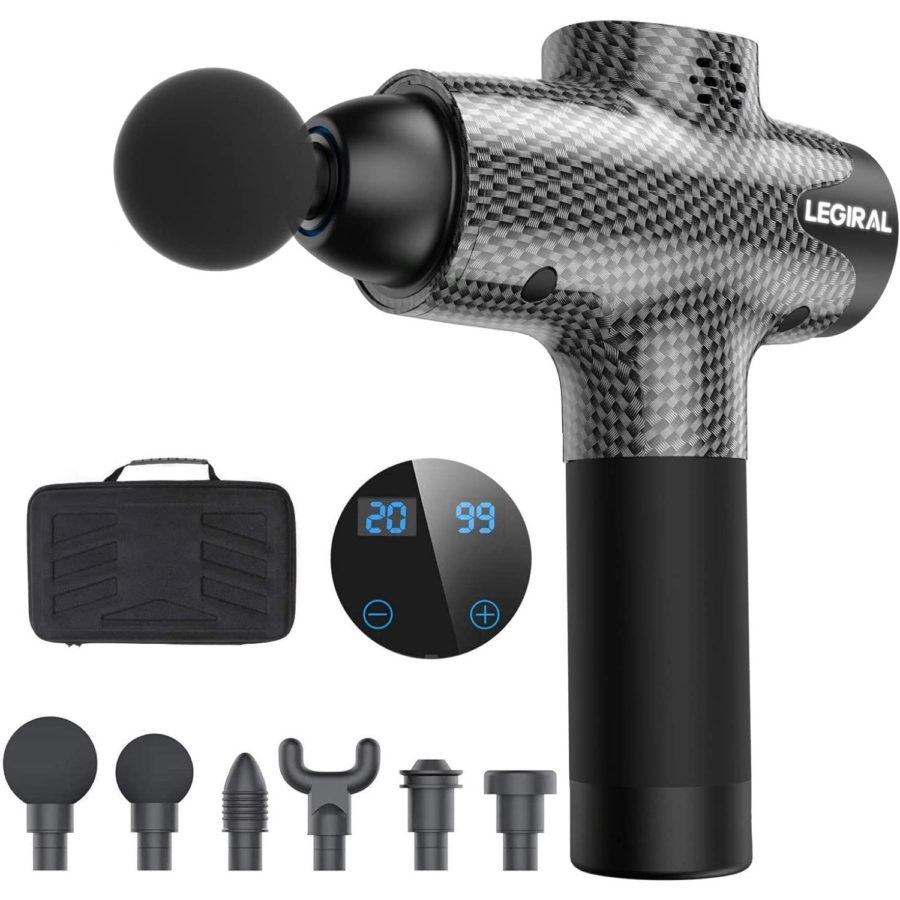 Give Him A Relaxing Massage
Coming up with unique Father's day gifts is a skill that very few are proficient at. However, we are here to help you by recommending this massage gun that stalks the dreams of every other person. This is one of the best father's day gifts for husband that won't fail to impress him.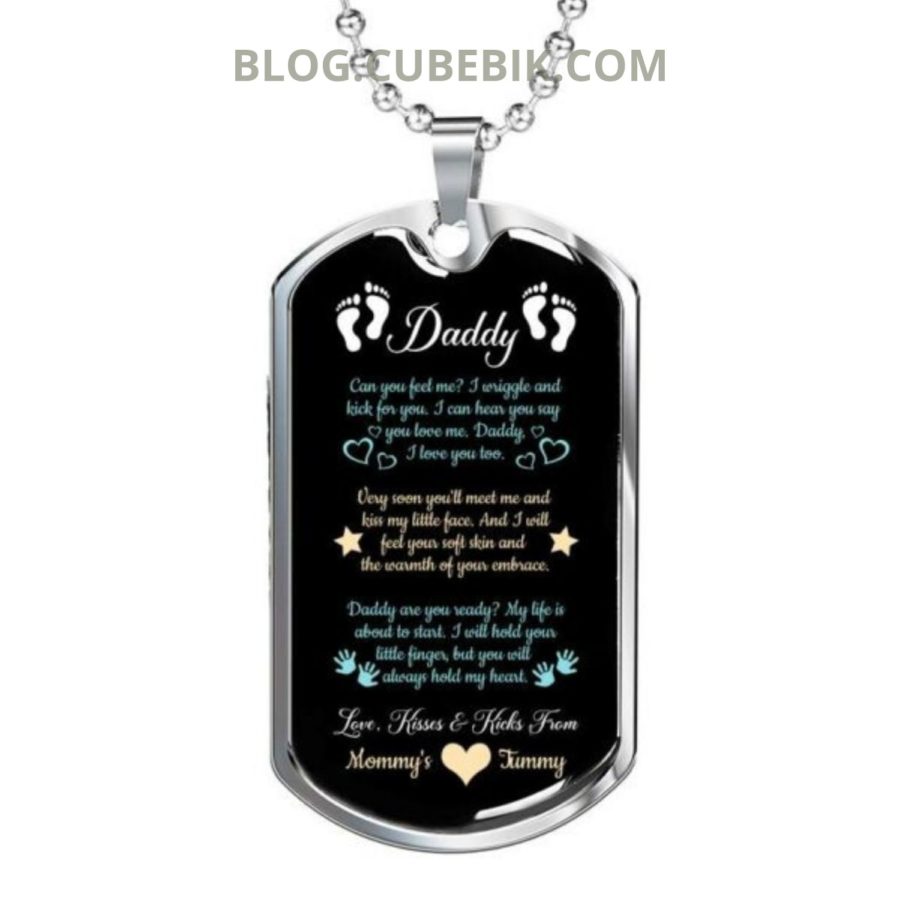 Dog Tag With A Cute Poem From The Bump
Getting Daddy to be gifts from bump is like receiving gifts from your child who is not even here yet. So, give this present to your husband before the baby's arrival, so he knows beforehand about how much his baby adores him.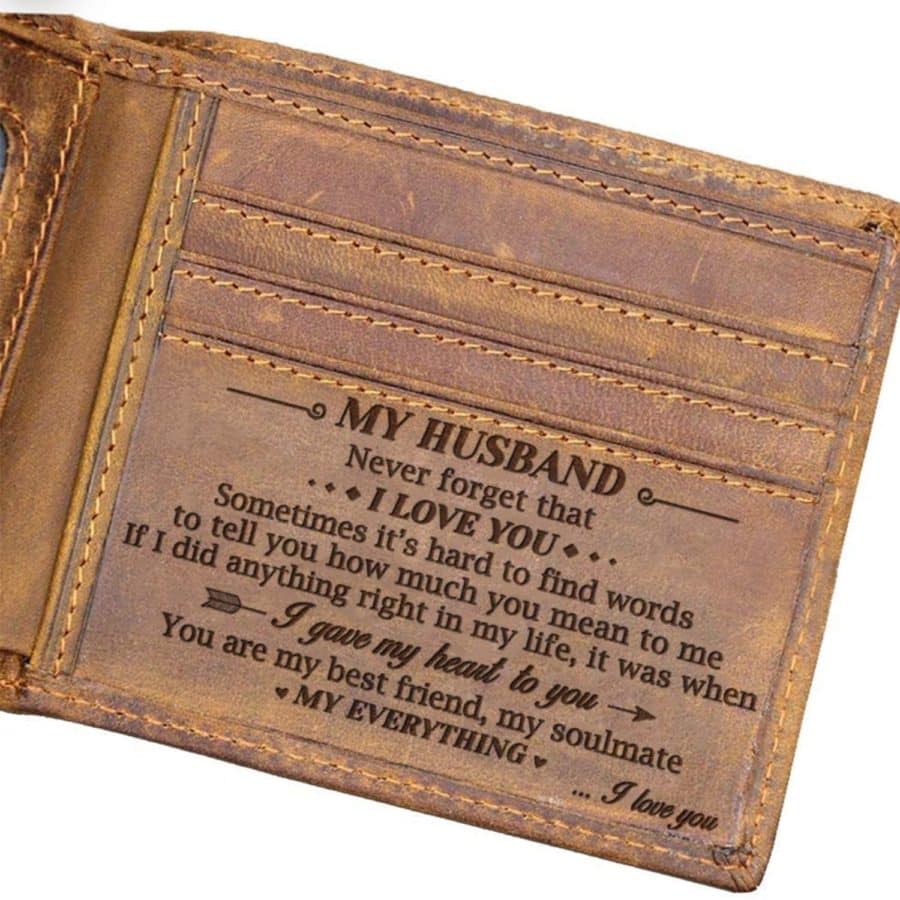 Keep His Style In Check With This Bold Wallet
This gift is amongst the many Best Father's day gifts for husband. Leather wallets never run out of style, and with some lovely words engraved on them, they become even more valuable.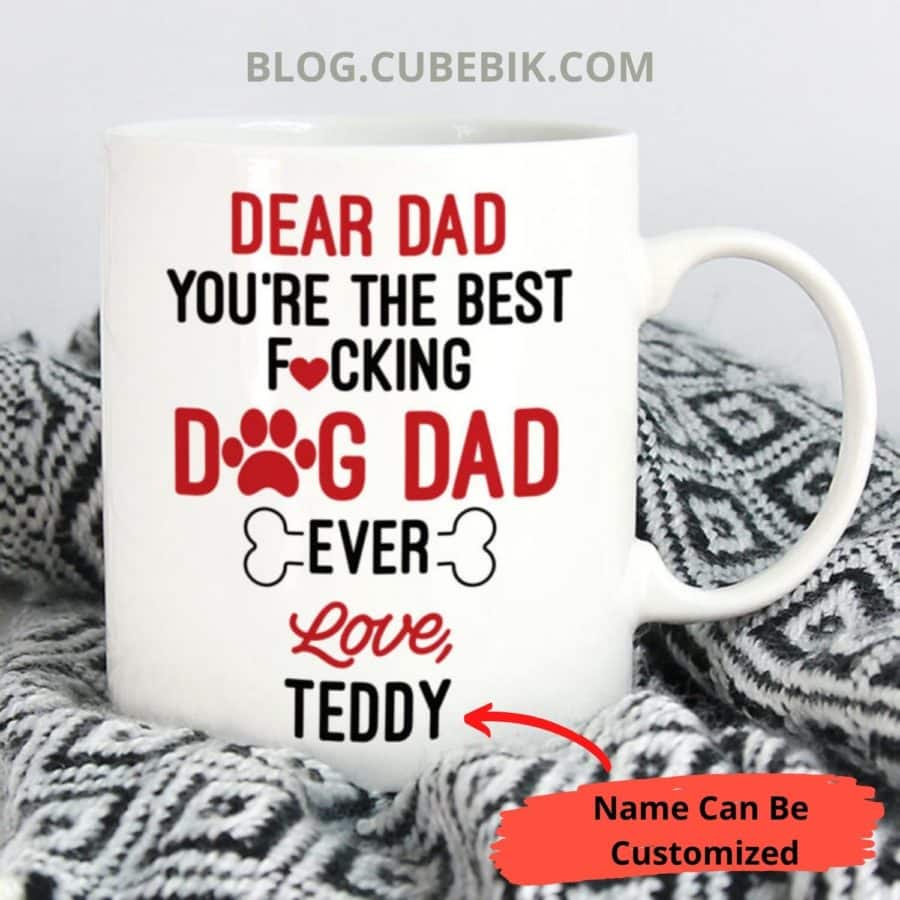 Best Gift For The Best Owner
This gift is from a dog to its owner since your husband treats it like his own child. Mugs with appreciative texts are the definition of supreme love.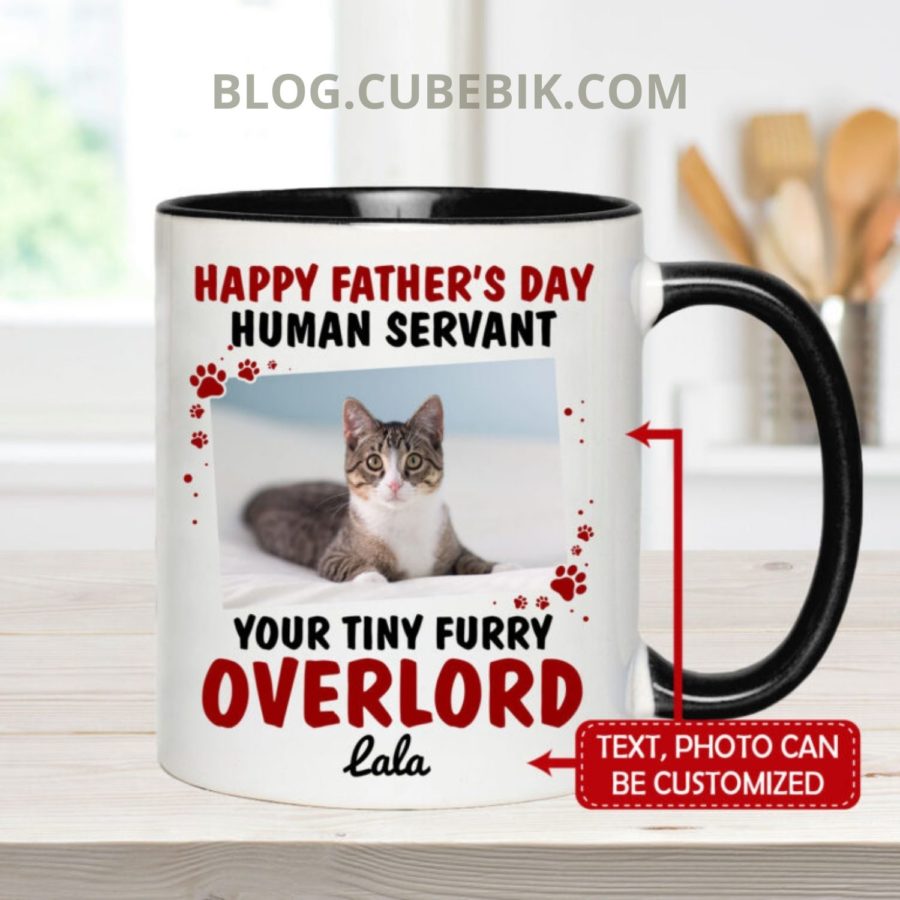 Father's Day Gift From The Arrogant Yet Lovely Ball Of Fur
Cats may not show it, but they adore their human. This gift is from your husband's cat this Father's day to let him know that she does love him despite the crazy attitude.
Ending Note!
We strongly hope that these Father's day gifts for husband helped you find the desired gift.
Father's day gift for husband is one of the many sweet things between a husband and wife. Raising a child alone is a challenging task, but the presence of your husband makes it so much easier and lovely. When husband and she strong love, there's nothing that can pit them against each other.
"A marriage is just two imperfect people who refuse to give up on each other."
-Kate Stewart
If you liked "20 Unique Father's Day Gifts For Husband From Wife", don't miss articles that you may love below.
"The Best 10 Spiritual Gifts For Christian Dad That Will Make His Father's Day".
"15 Awesome And Remarkable Father's Day Hunting Gifts For Dad".
The editorial team at Cubebik Blog is a group of dedicated individuals with a passion for words and a commitment to quality. They work tirelessly to ensure that every article is well-researched, informative, and error-free.