Introduction
Mother's Day is probably her favorite holiday. How can you improve on the most beloved holiday of the year? By making it even more special. You can make this Mother's Day especially memorable for your stepmom by getting her one of these 30 great stepmom gifts. Here's a collection of great gifts your stepmom will appreciate.
List of Best Stepmom Gifts for Her 2023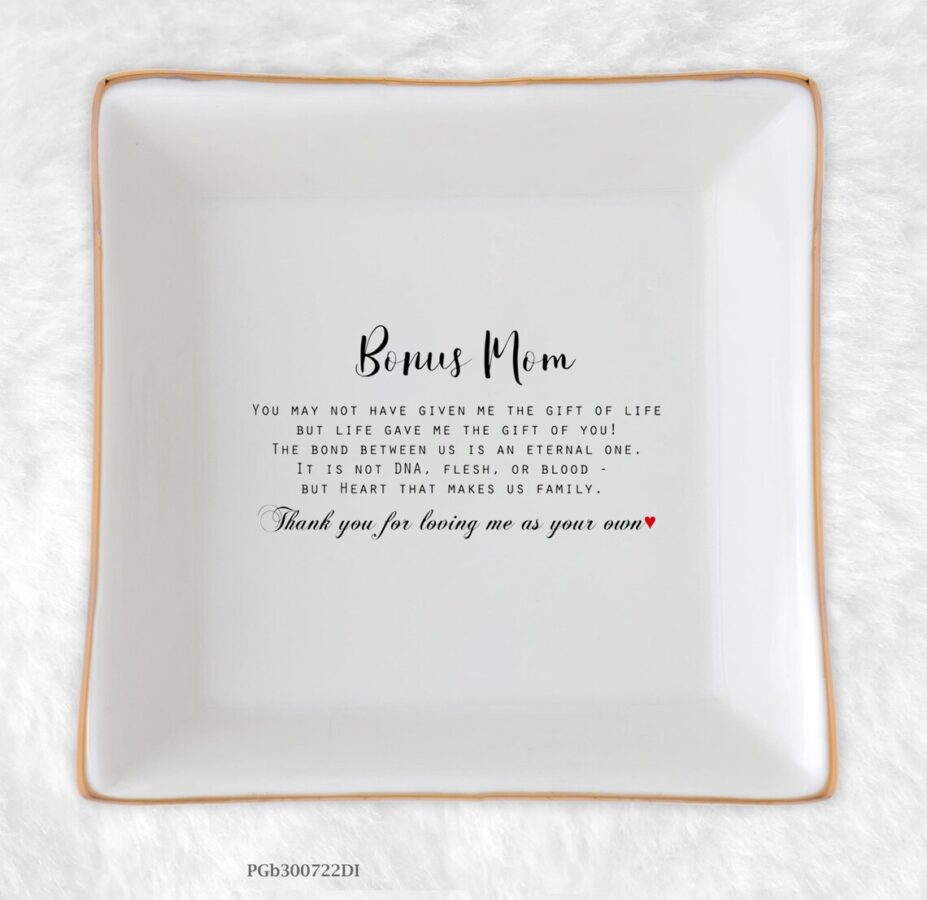 You'll fall in love with how this etched Thank You dish looks on the counter or table, and you'll love even more being able to keep her prominently displayed. A heartfelt thank you to the stepmom who took on the formidable task of raising your children post-divorce. This "Thank You" mom ring dish is a perfect gift for her, that she can enjoy while doing the dishes or cooking.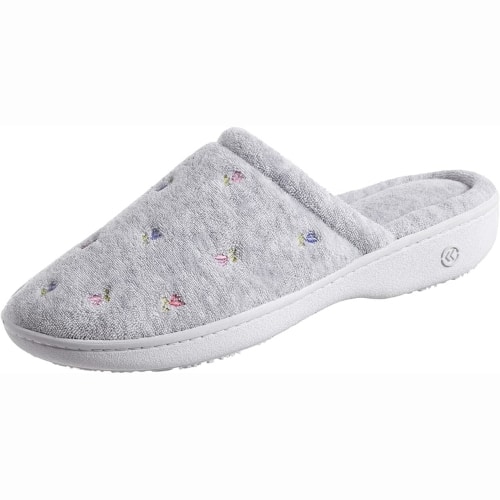 Stepmom is the best! The perfect present for stepmother, this embroidered slipper is soft, warm and cozy and may be just what she needs. With a luxuriously soft sheepskin lining, this stepmom gift to pamper her tired feet. She will never forget how much you love her after receiving this practical gift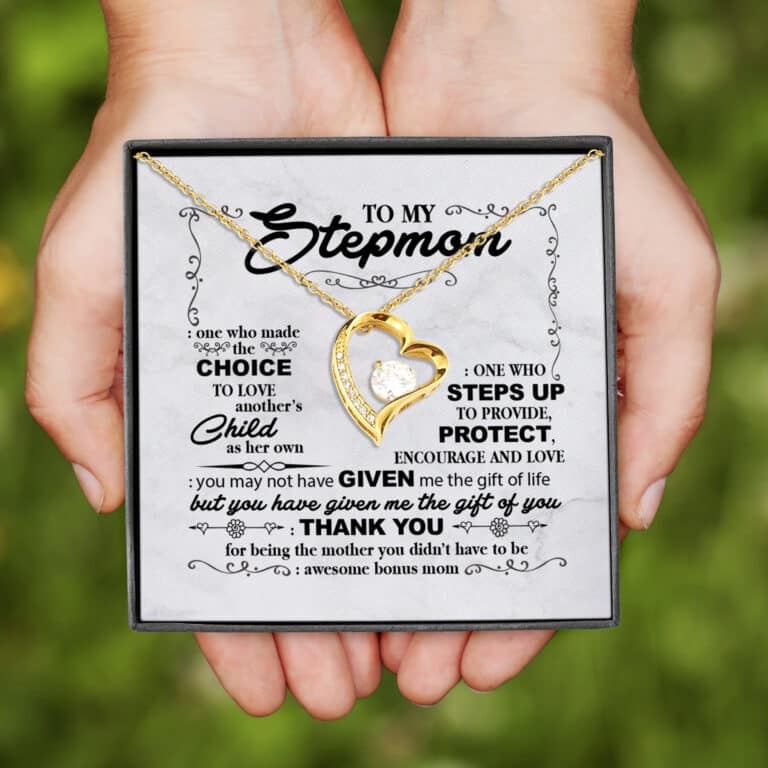 This necklace is a best gift for stepmom who chose to love. Stepmothers are always so hard working and deserve something special, so why not get this beautiful necklace for the hardworking stepmother in your life? There's nothing better than a gift that shows you care. This beautiful pendant will send the message loud and clear.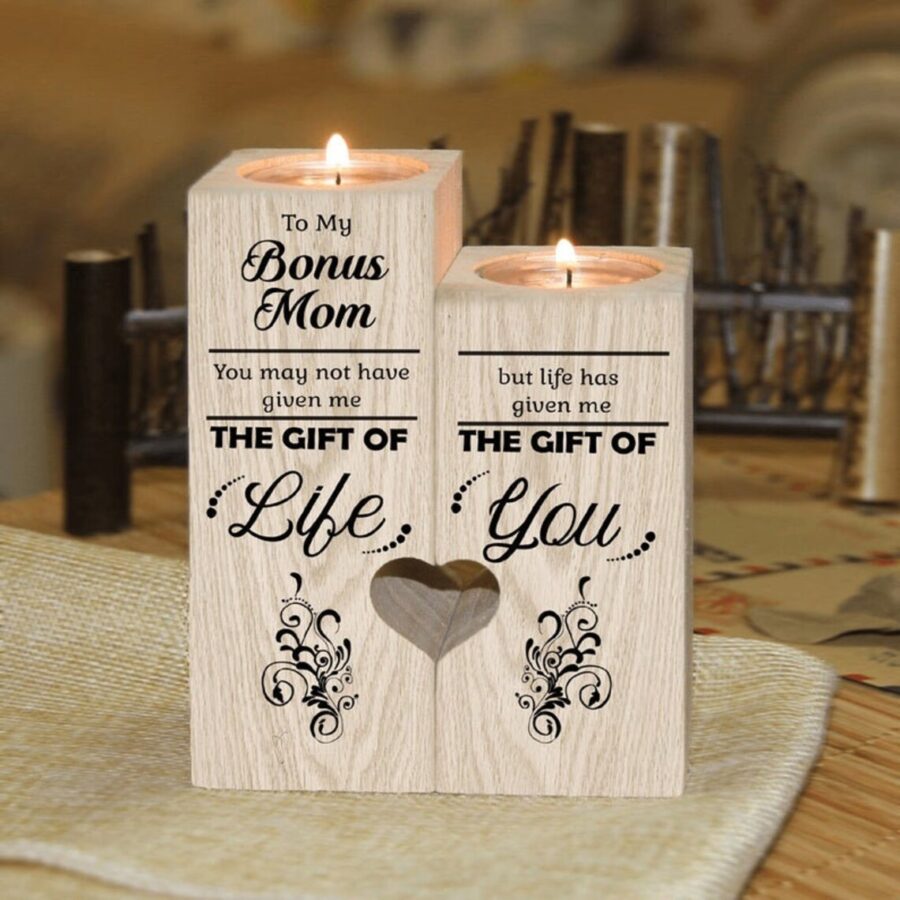 A candle holder is a beautiful and practical way to display candles in your home. With a variety of styles and designs available, you can choose a candle holder that matches your decor and personal taste. The stepmom in your life will thank you for gifting her this lovely stepmother candleholder, it will light up and create a wonderful atmosphere for your stepmother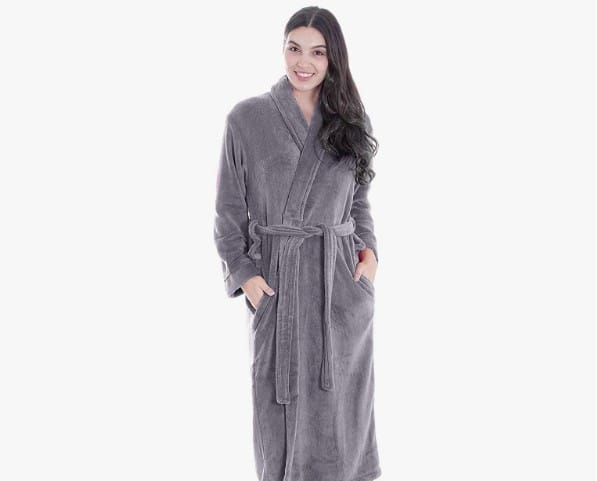 Looking for extra special holidays gift idea for someone you love. Step it up a notch with this luxurious plush robe. Your stepmom deserves to be treated like a princess, so why not give her the gift of luxury? This plush kimono robe comes in a luxe, soft terry that feels amazing against your mom skin — perfect for relaxing after a long day.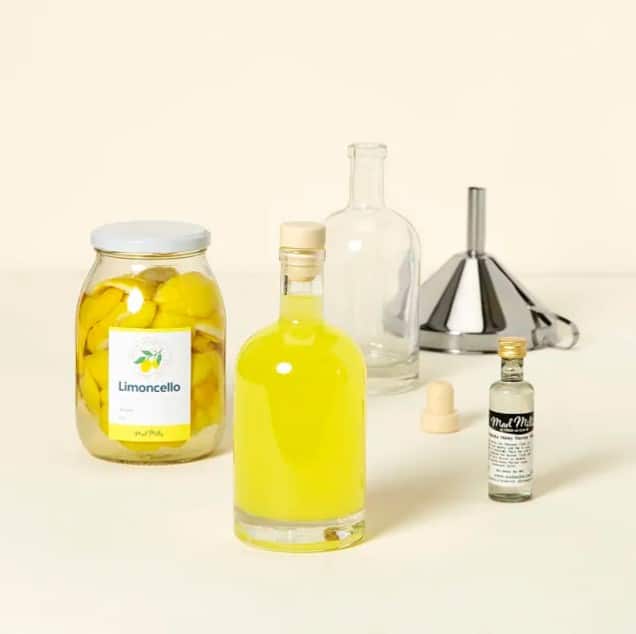 The Homemade Limoncello Kit has everything you need to make authentic limoncello, including 1 liter glass infusion jar, two 17-ounce glass bottles with cork lids, stainless steel funnel, pipette, muslin cloth, bottle labels, natural mānuka honey flavor, classic recipe and easy-to-follow instructions. This is the perfect gift for mom on the holidays, birthdays, housewarmings and more.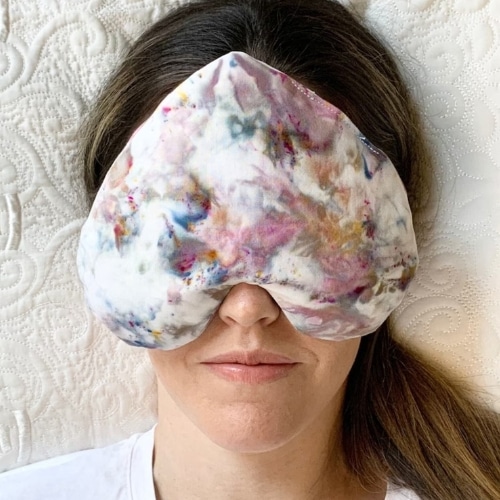 Your bonus mom has insomnia and trouble sleeping recently, Mother's Day is coming soon, you will definitely need a thoughtful gift and fatigue-reducing for her. An eye pillow filled with flax and lavender is a natural way to soothe tired eyes and promote relaxation, help reduce stress and anxiety. Simply place the eye pillow over your eyes and breathe deeply to enjoy the benefits, this stepmom gift is the best choice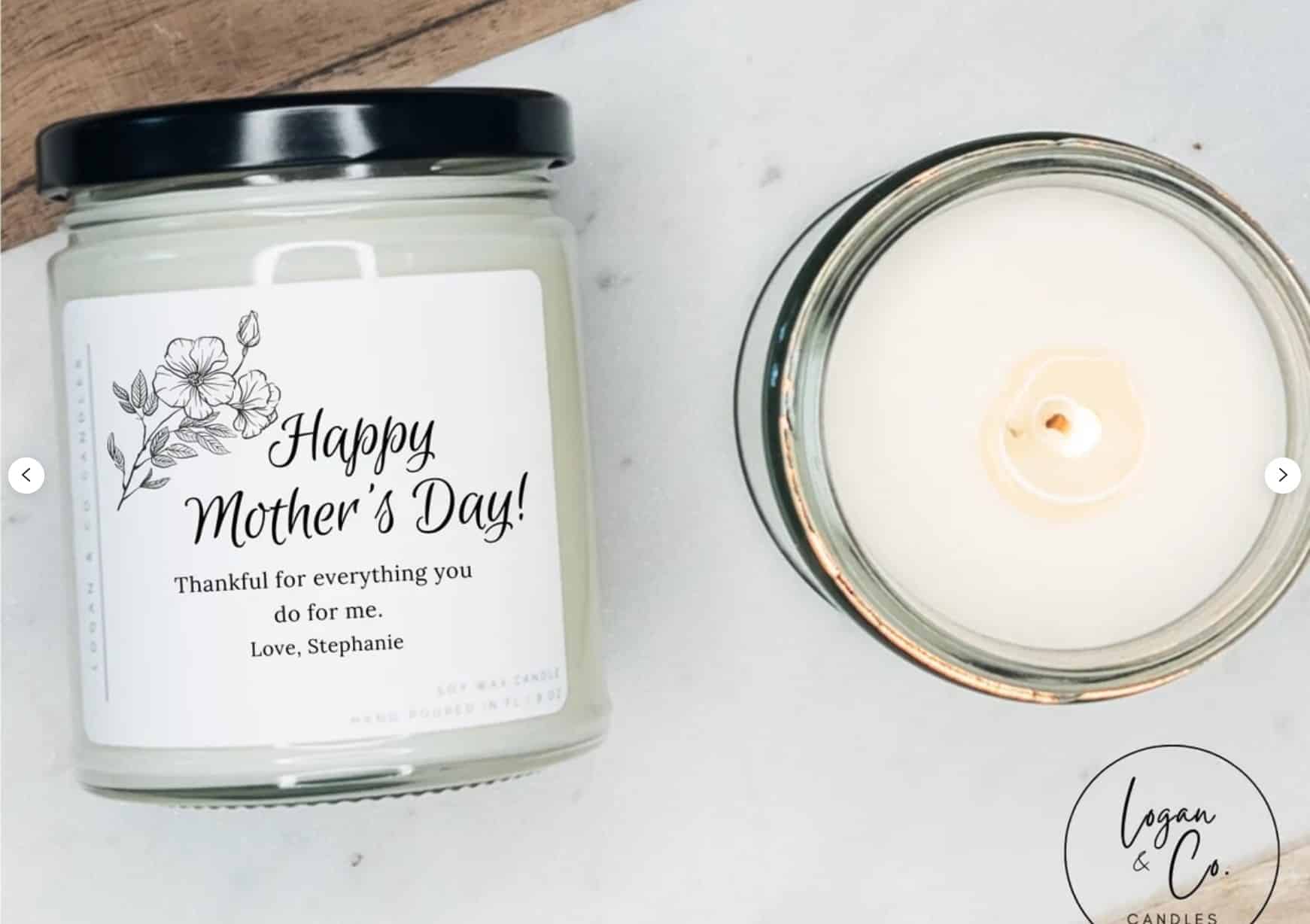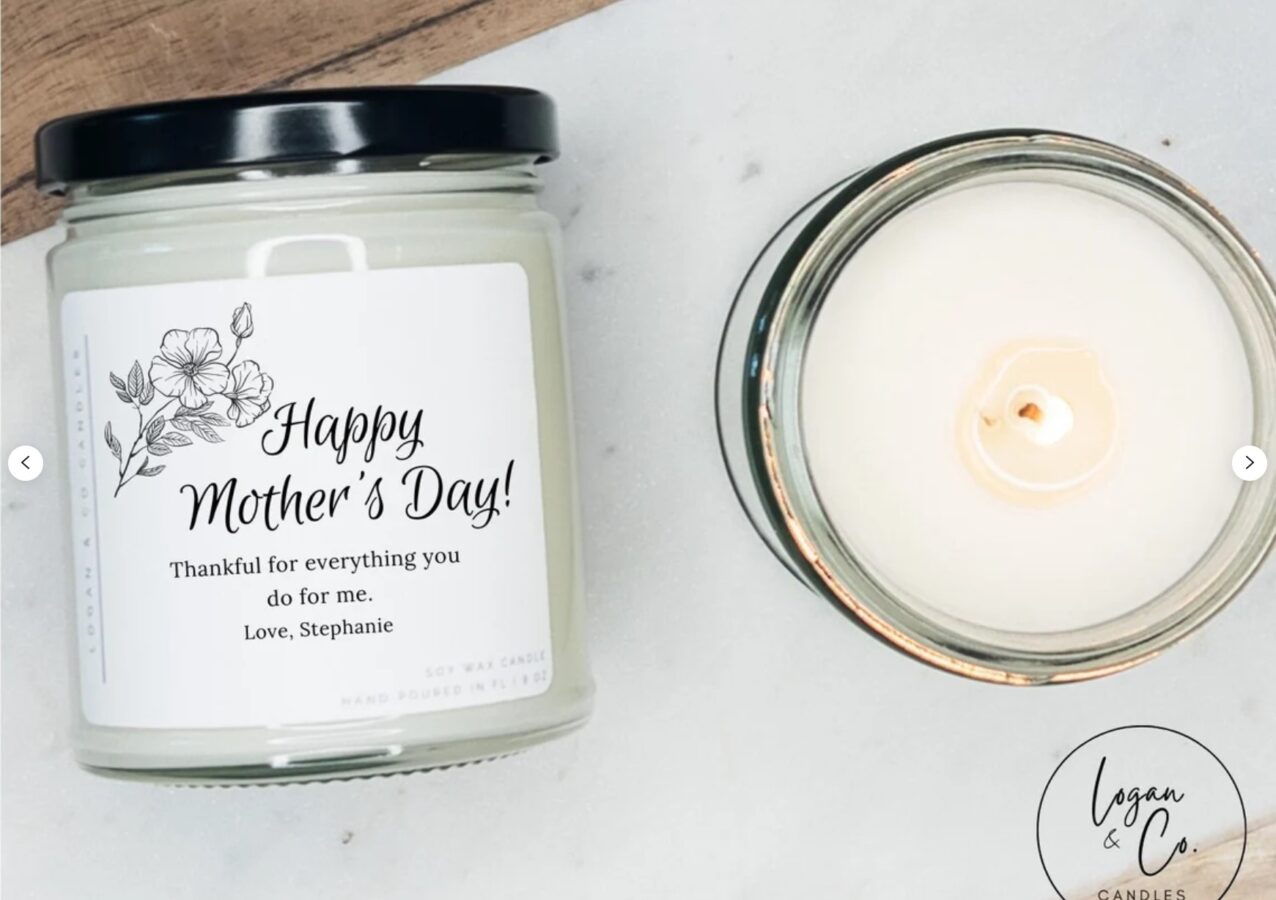 Are you looking for a gifts for stepmom? Your stepmother came through when you needed her the most. She's been there in good times and bad, and she knows how to look for the silver lining. With this scented candle, you can show her how much she means to you, these soy candles are almost too pretty to light. Not only that, you can also send sweet message on the candle to make it even more special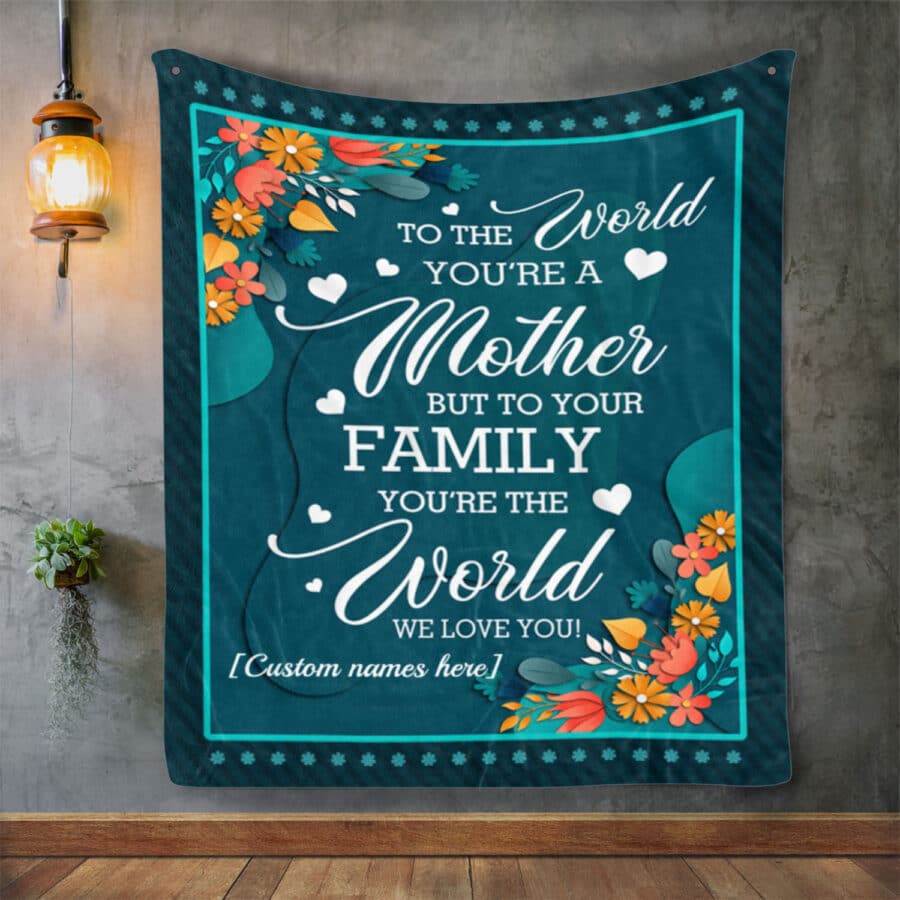 She's the world to you and your family! Customize the world's best stepmom with this cozy Sherpa blanket, one of the best gifts for stepmom. It is ultra-plush and designed for a premium feel that she'll love. Personalized with her family name, she will always feel like she's part of the family. Whether it's at home or on the go, this blanket can go with you everywhere! Your stepmom has made your life better!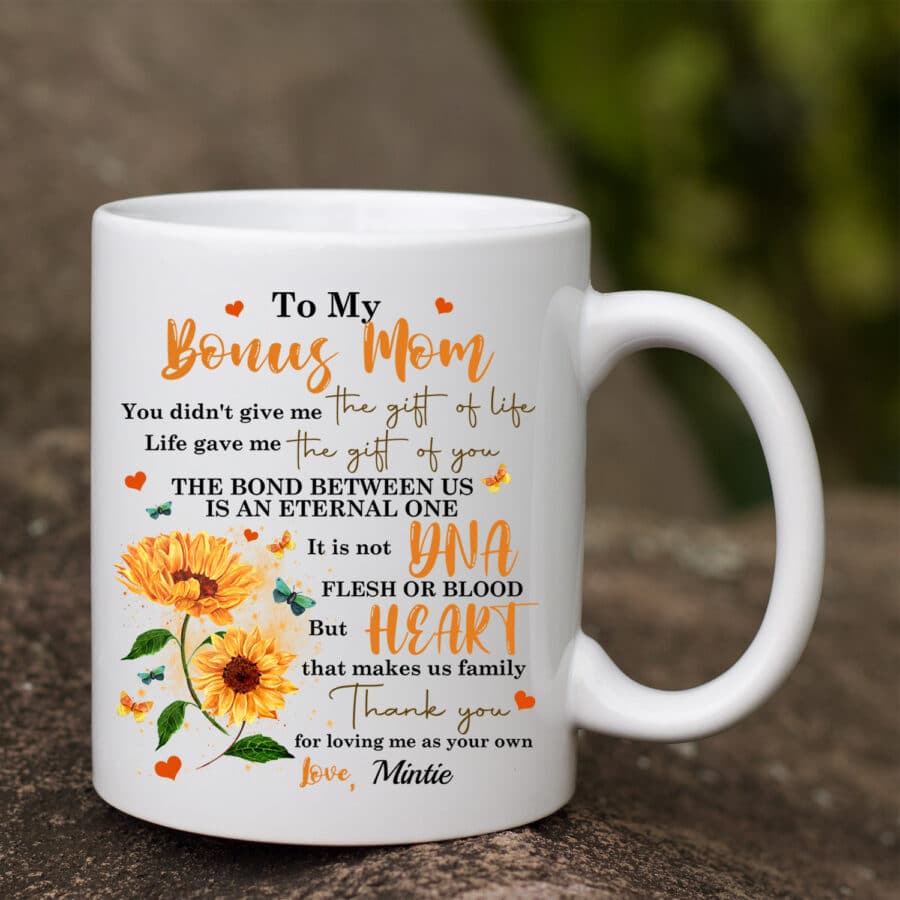 Special thanks to step-moms everywhere, who may have been there through the good times and bad but always know just how to make it better. Our unique coffee mugs and mom mugs makes a great gift for that special woman in your life. This beautiful and personalized stepmom mug is a wonderful way to express your love and appreciation for your stepmom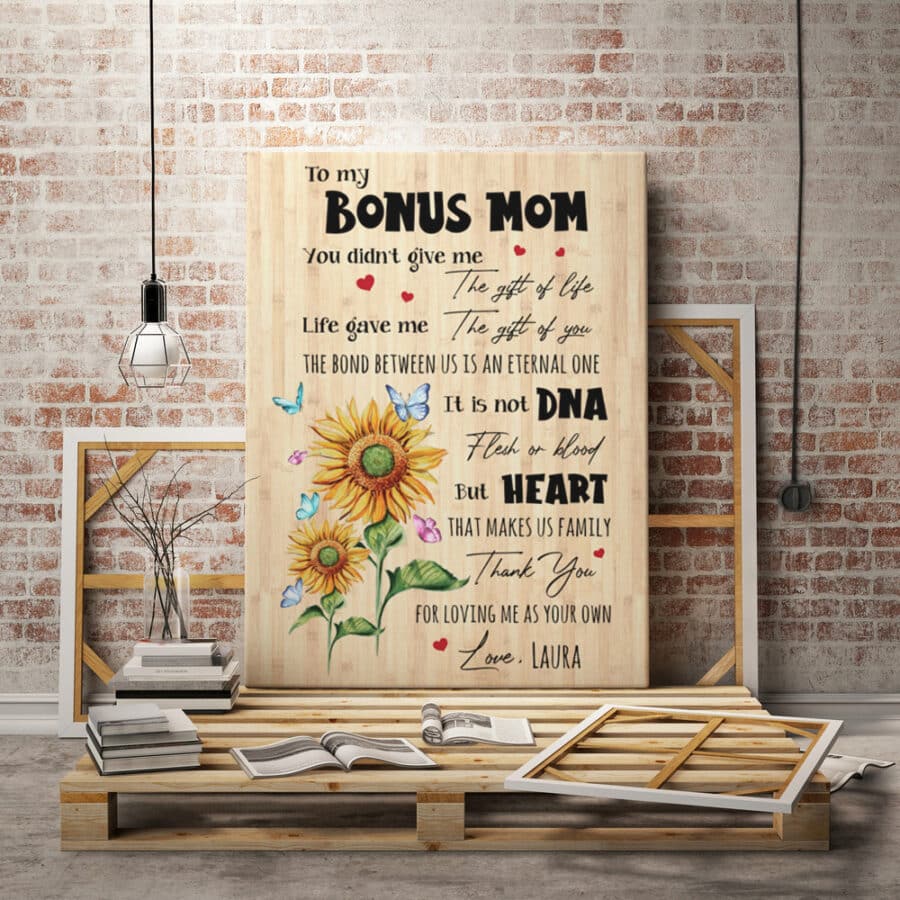 This would be great as a housewarming gift or if you want to give your stepmom a heartfelt thank you on Mother's Day. The funny quote reads, "You didn't give me the gift of life, but you gave me the gift of love. It arrives ready to hang or it can also be displayed with our stand options. Give the stepmom gifts of a custom family portrait with this beautiful and heartfelt artwork.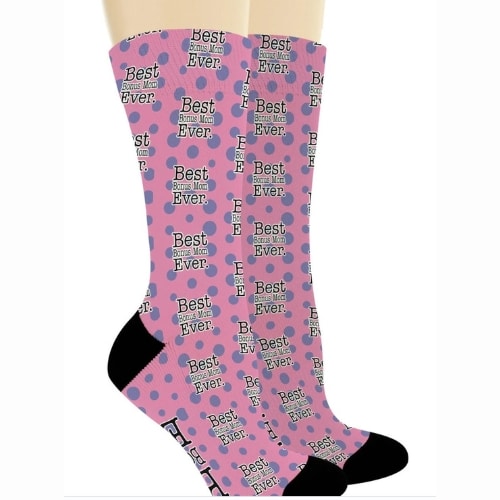 A gift for your stepmom to thank her for all her hard work, or just a funny way to show mom's she has your back. The perfect novelty gift for a stepmother. These Bonus Mom Ever socks are sure to make your stepmom smile!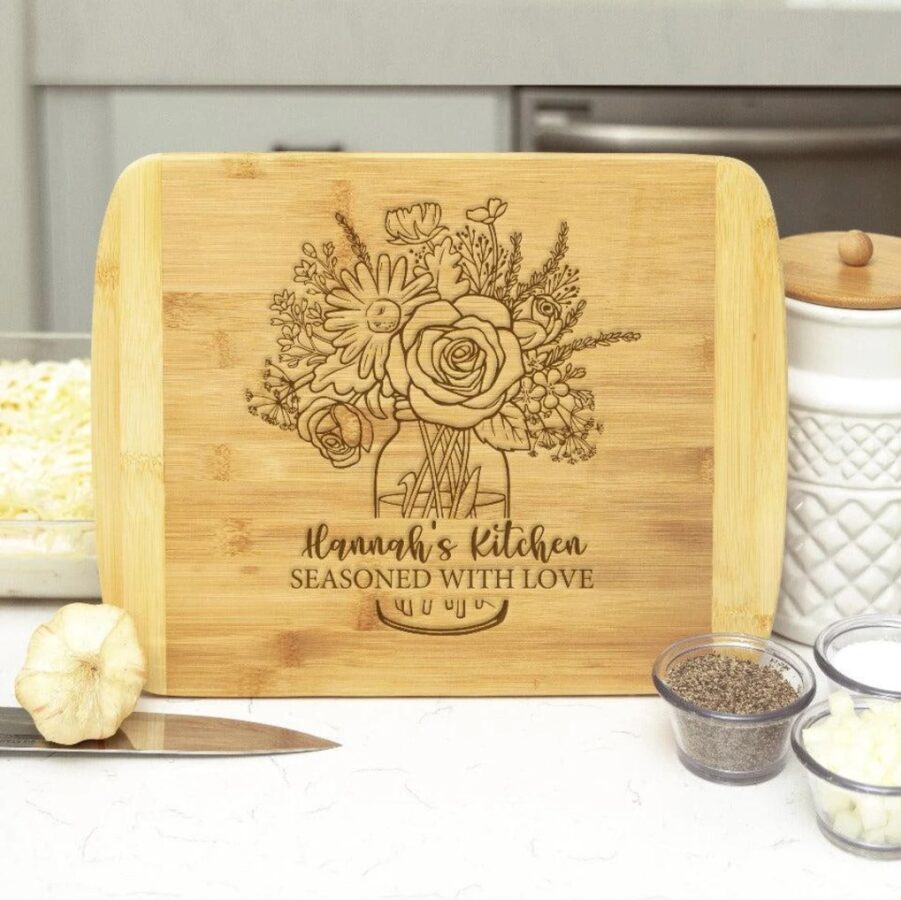 If you're looking for unique gifts? Consider a customized cutting board! Liven up your kitchen with our personalized cutting board. This useful tool will help to keep your knives sharp and your counters clean. Just like any good mother, this stepmom knows it's better to give than receive!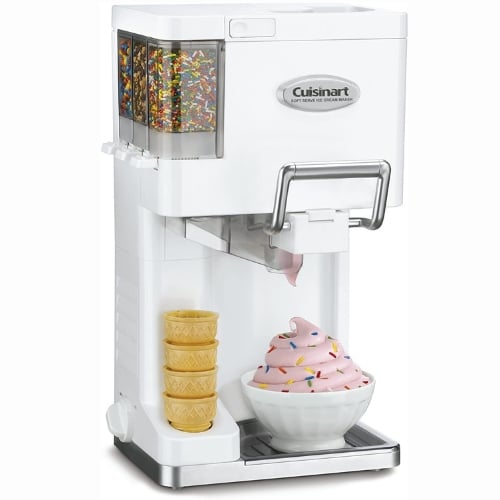 Everyone enjoys an ice cream party, and you can make wonderful handmade ice cream for everyone with your new heavy duty electric ice cream machine. With a cream maker, your bonus mom can experiment with different ingredients and create custom products that cater to her unique needs. A cream maker is not only a practical and fun gift ideas and excellent Mother's Day gift, but it also encourages your bonus mom to explore a new hobby.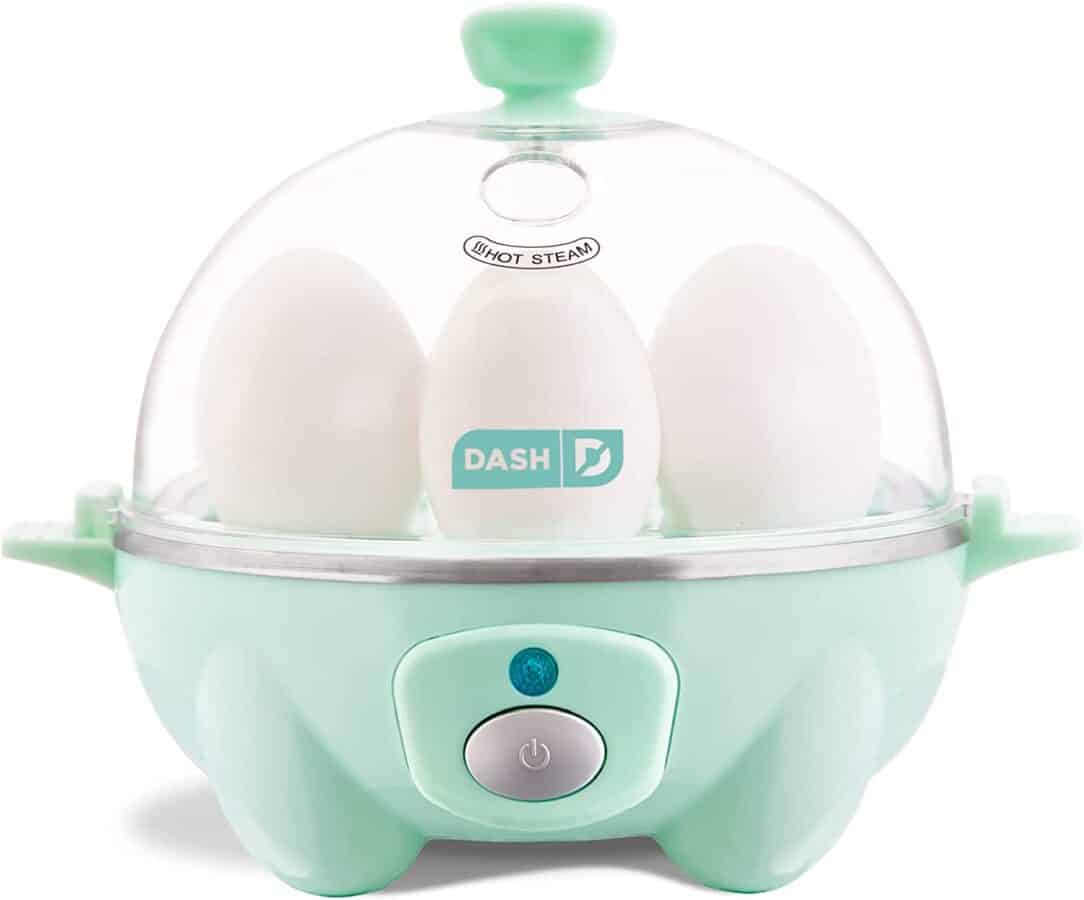 Shopping a great cute gift for that person who has everything! Great for quick weekday breakfasts. Choose a gift that's sure to bring a smile each weekday. Your bonus mom will love the convenience and cuteness of this little gadget, and will enjoy perfectly cooked eggs every time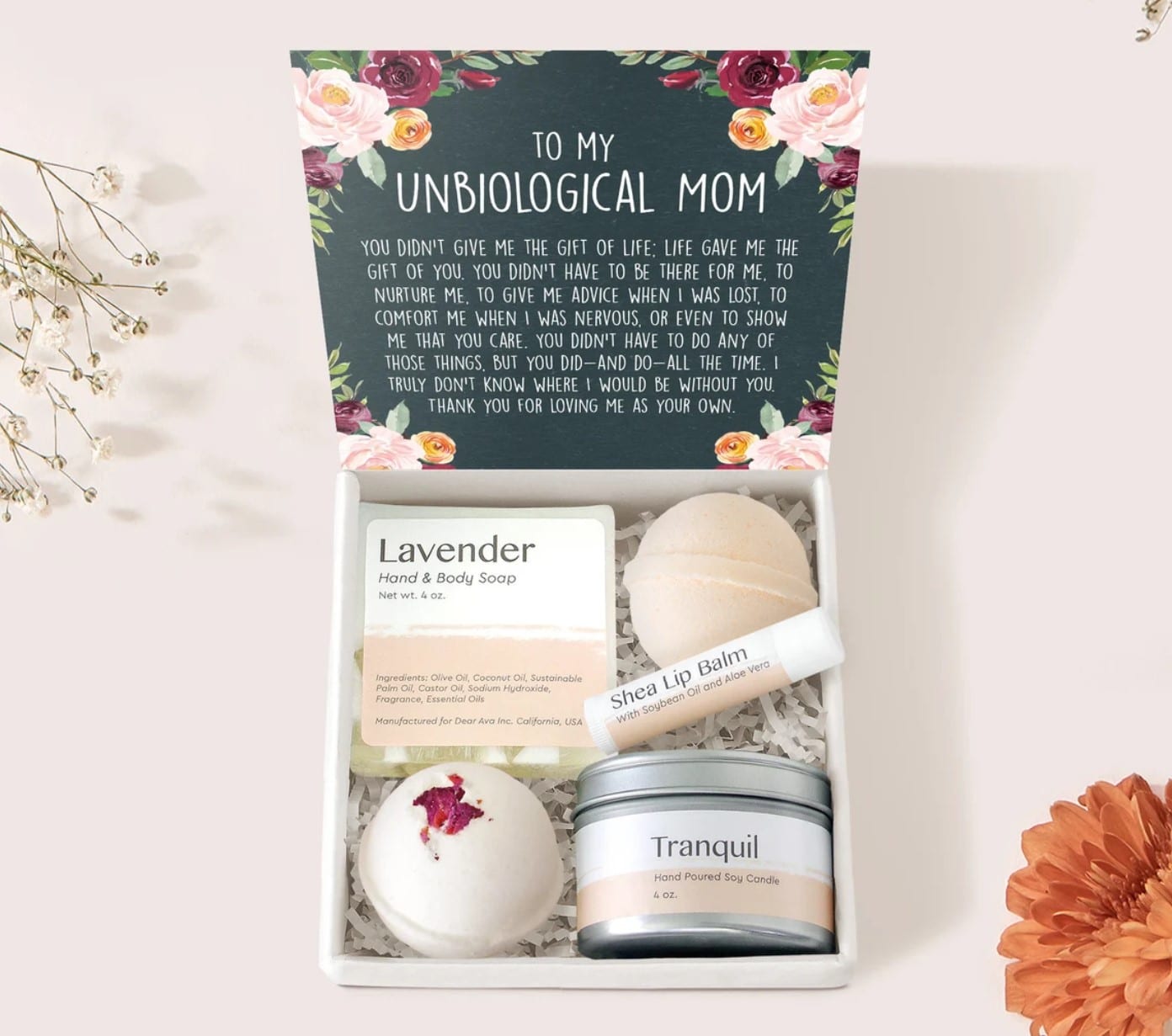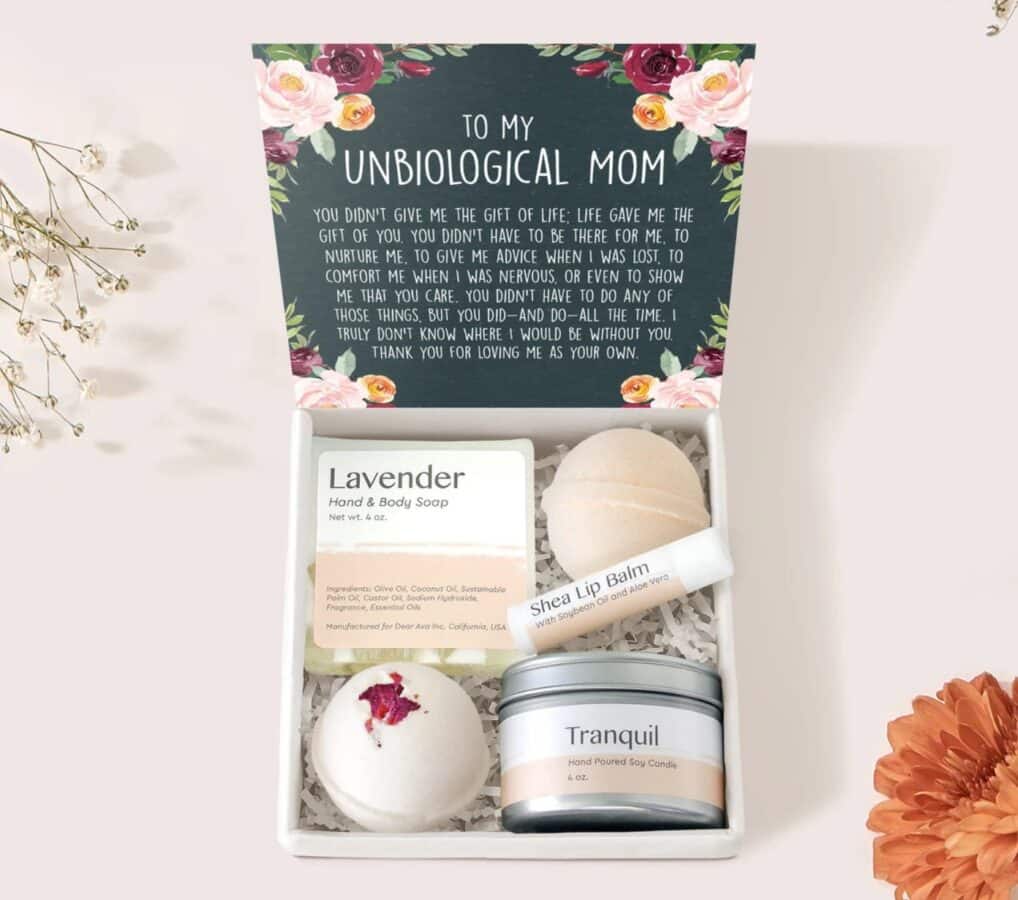 Here's a considerate approach to honor and remember your stepmother. This gift box, filled with a care basket of presents, is sure to bring a smile to her face as you tell her how much you love her. The box includes a variety of thoughtful and unique pieces, such as Tranquil Lavender Soy Wax Candle, Peppermint-Shea Lip Balm, Lavender Natural Castile Soap, Relaxing Rose Petal Bath Bomb, Uplifting Orange Bath Bomb, Heartfelt Greeting Card (as shown in the 1st image) and Engraved Wood Heart with an Inspirational Message. The Unbiological Mom gift box is a perfect stepmom Mother's Day gift that is sure to make her feel special and loved.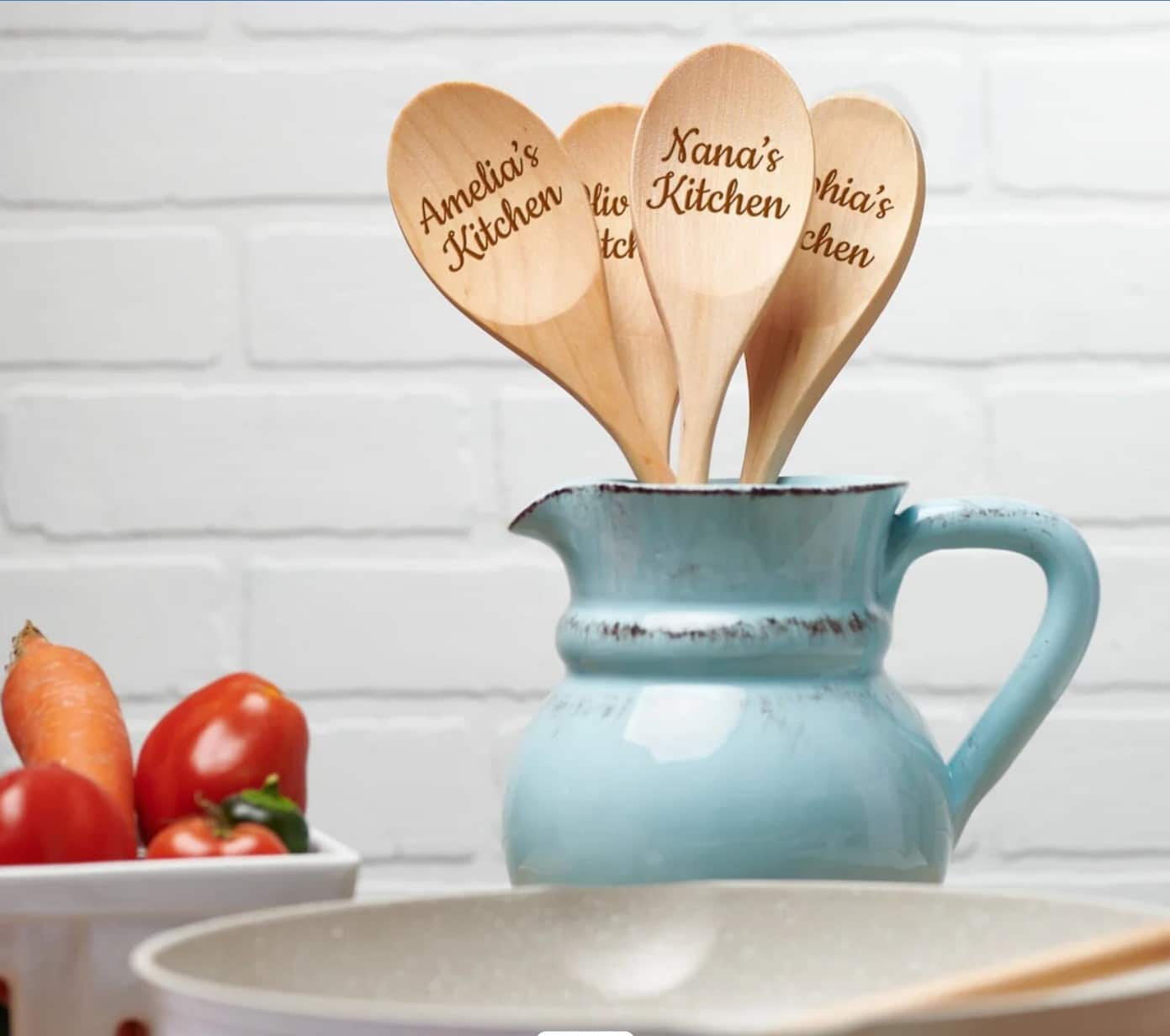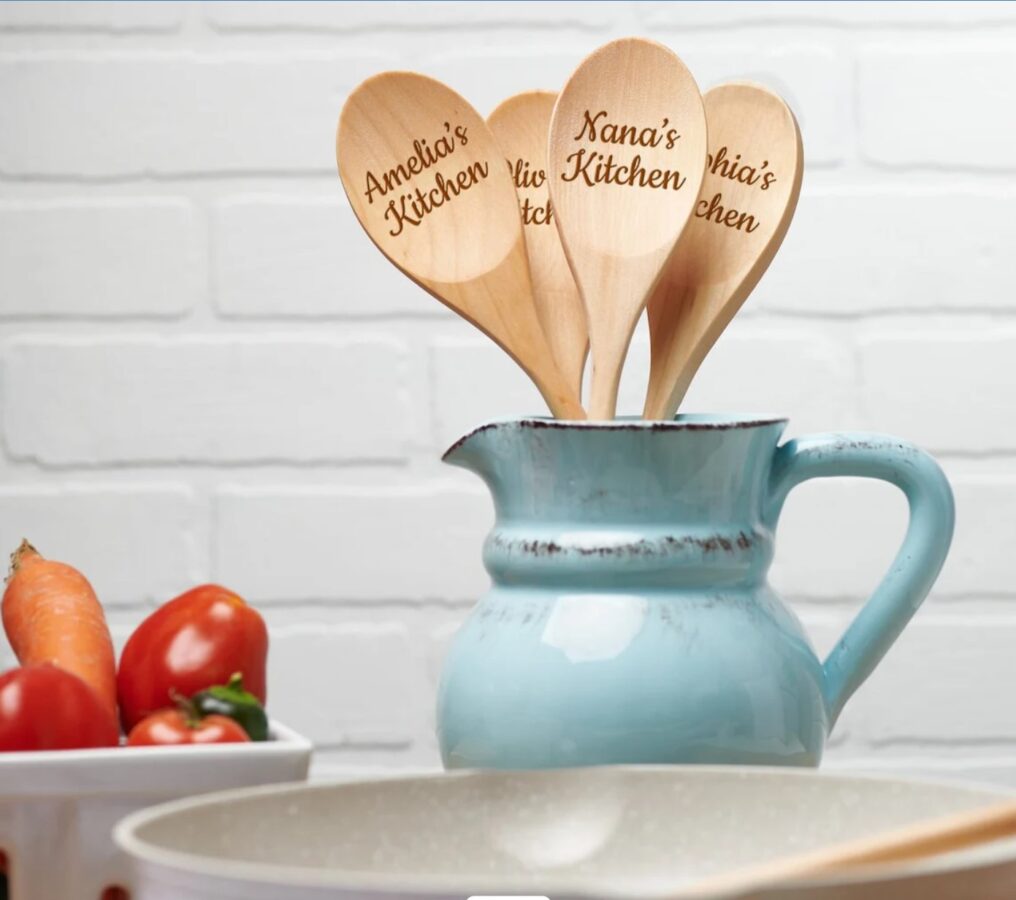 The cute stepmom gift is a beautiful creation made out of superb quality. When you have a personalized wooden spoon with your stepmom's name, you are giving something that will last. She'll love the thoughtfulness and usefulness of this personalized wooden spoon, and it will be a cherished addition to her kitchen.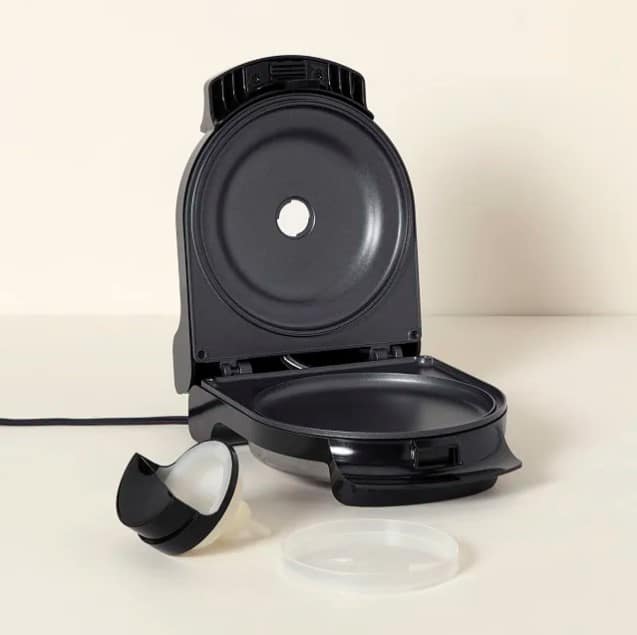 Unique and fun gifts for stepmoms who love to cook? You know who deserves a pancake maker with a funny card? StepMom. Getting for her and she will make delicious pancakes for your family with this Easy-To-Use Stuffed Pancake Maker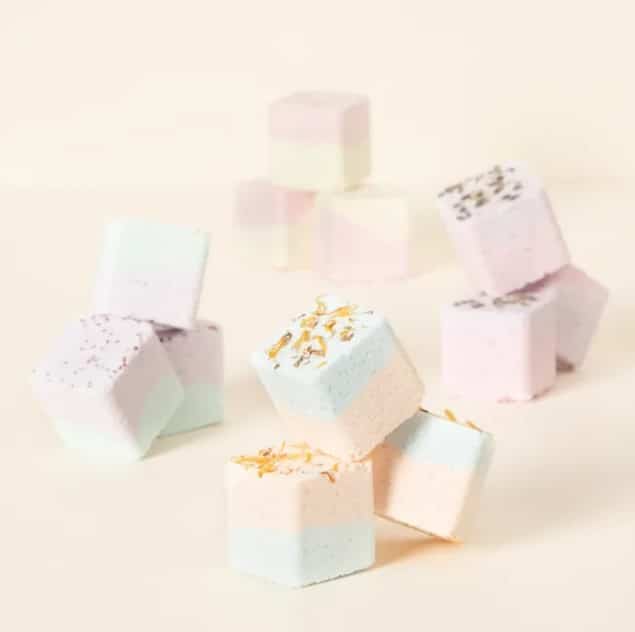 Spa days always leave us wondering. This calming shower steamers gift set is the perfect thank-you for all the hard work stepmoms do to make everyone happy. The gift set includes baking soda, citric acid, Epsom salt, oil, colorant from seeds, roots and minerals, essential oils, seeds and petals for decoration something extra personal. It's sure to be a hit with anyone who loves to relax and unwind after a long day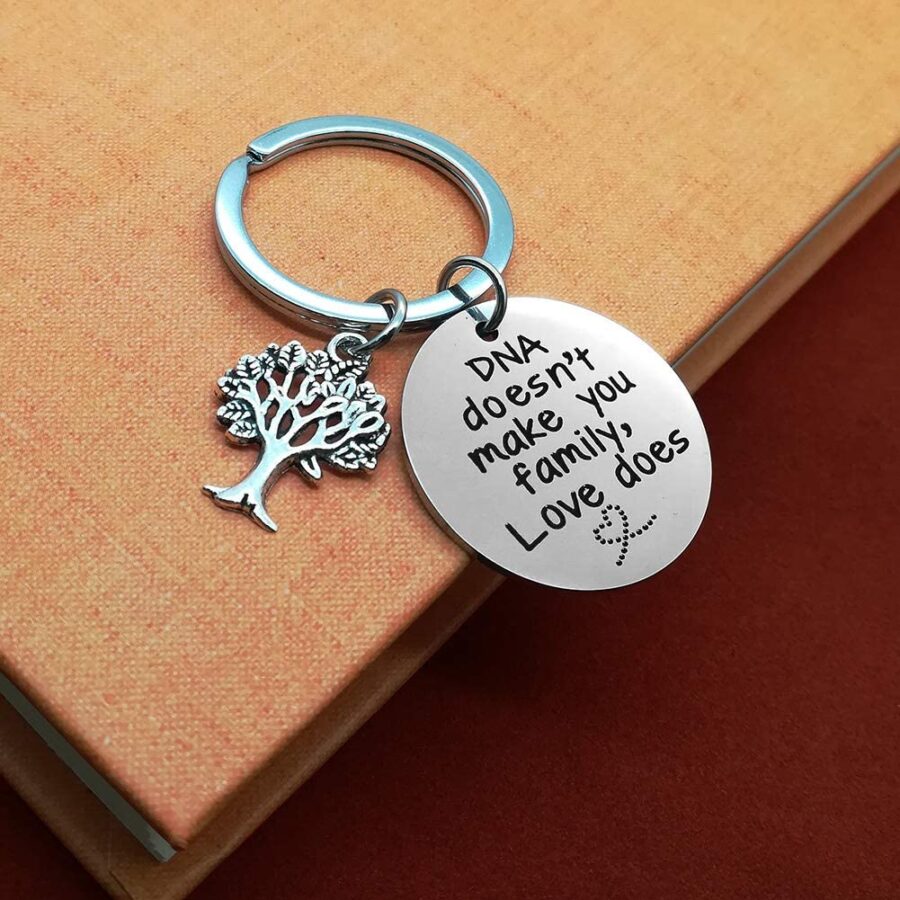 Shopping for stepmom gift ideas to express your gratitude to your blended family? Consider getting a stepparent keychain! Thank you for being a loving and supportive stepmom to your new family. With this sterling silver keychain, you will always feel close to the ones you love most. This beautiful piece of jewelry is guaranteed to bring warmth and joy to anyone's heart.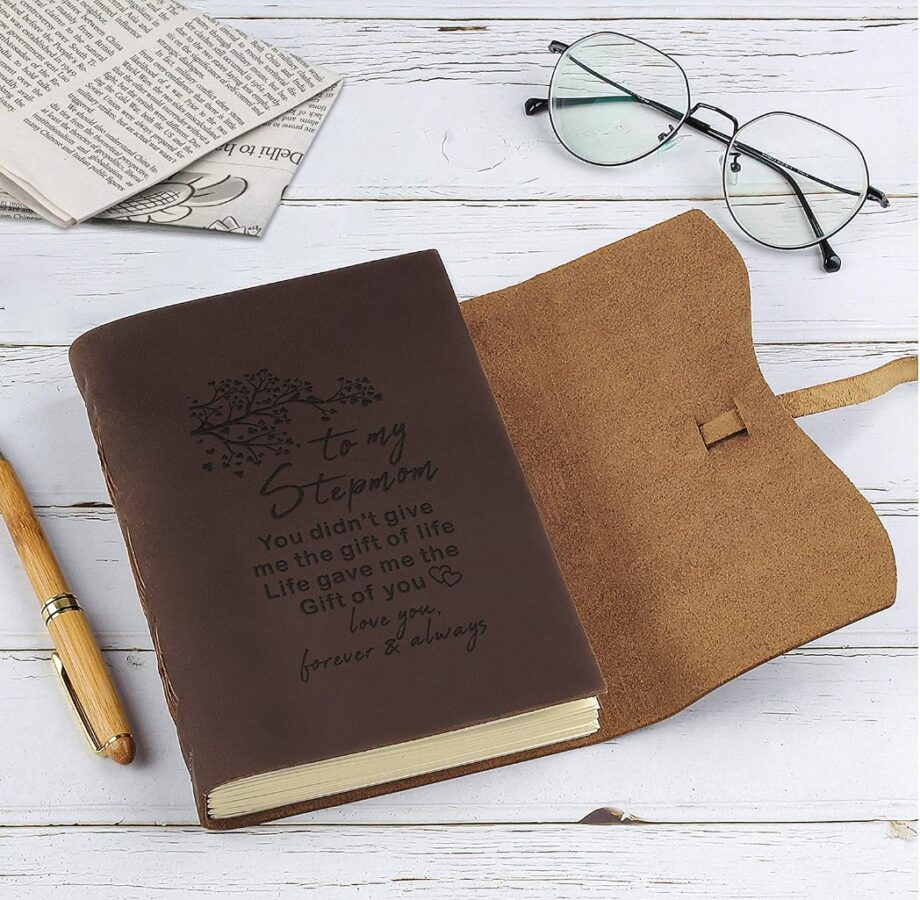 A leather journal is the perfect gift for your special lady. A place to make plans, write letters, or jot down ideas. She can even use it as a travel journal while she's away from home. This beautiful journal features a lock and key latch so her secrets are safe from prying eyes. A leather journal is a classic and timeless gift and more especially this is one of the best sentimental Mother's Day stepmom gifts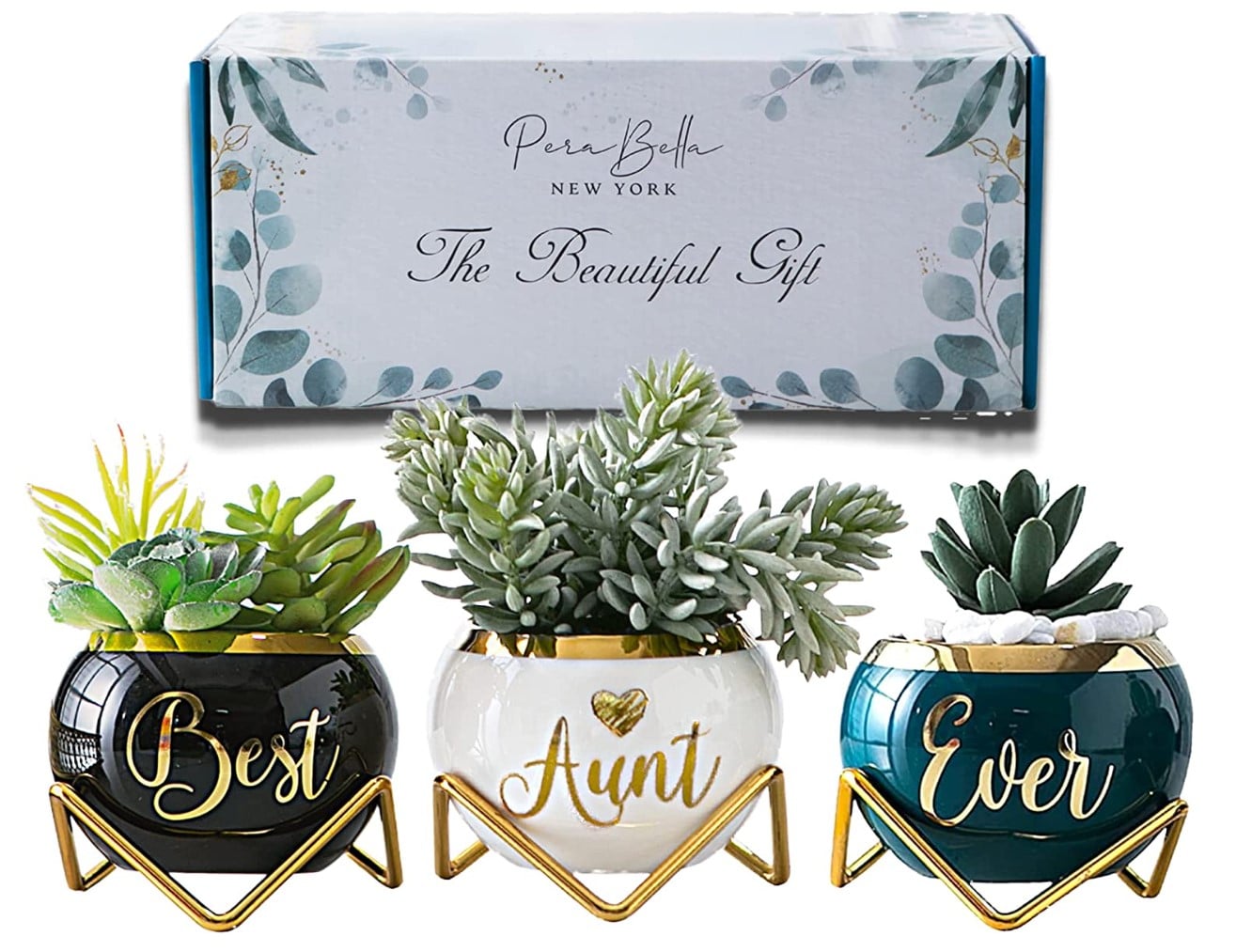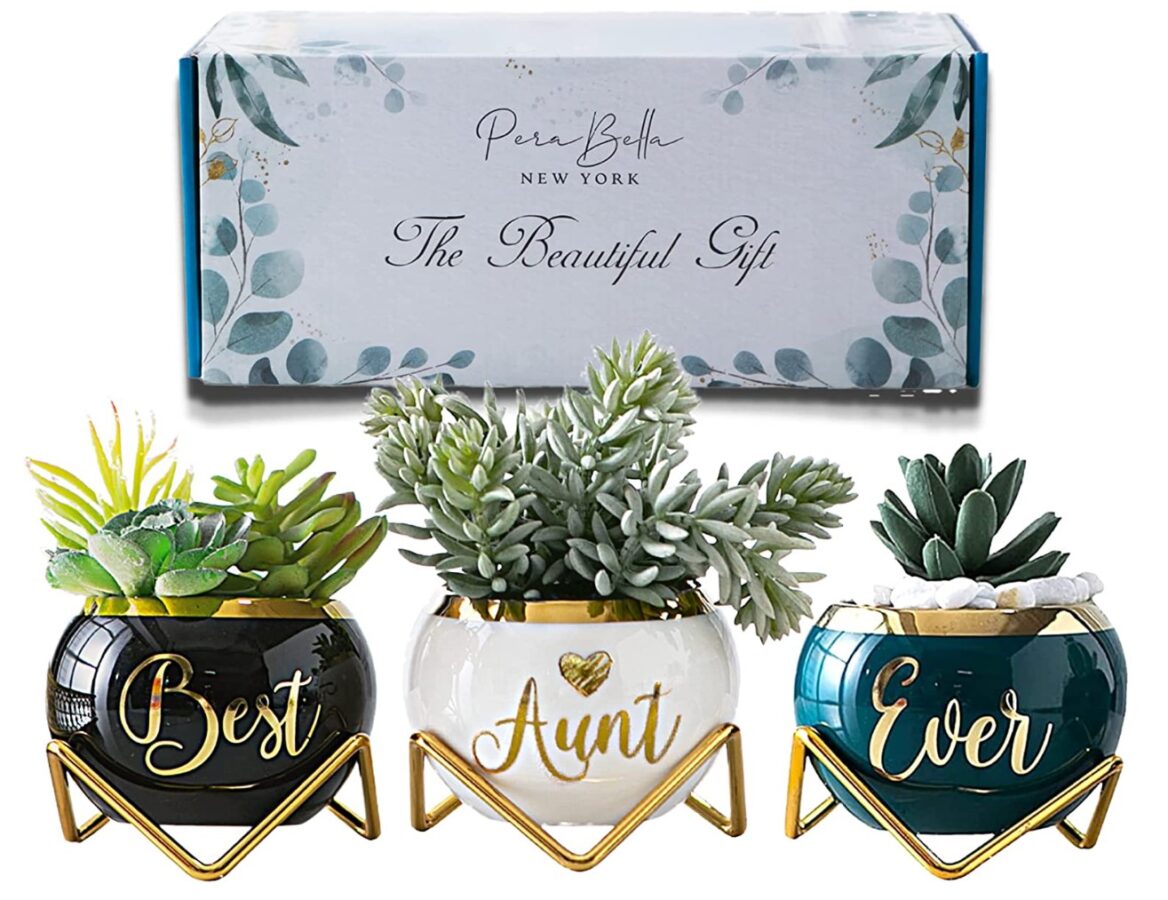 Searching for sentimental gifts for your loved ones? Your mom is so sweet. She is the perfect person to get a plant for. This succulent planter is the perfect thing for her to keep on her desk at work, or to place by her kitchen window, give your succulents a stylish new home with these planters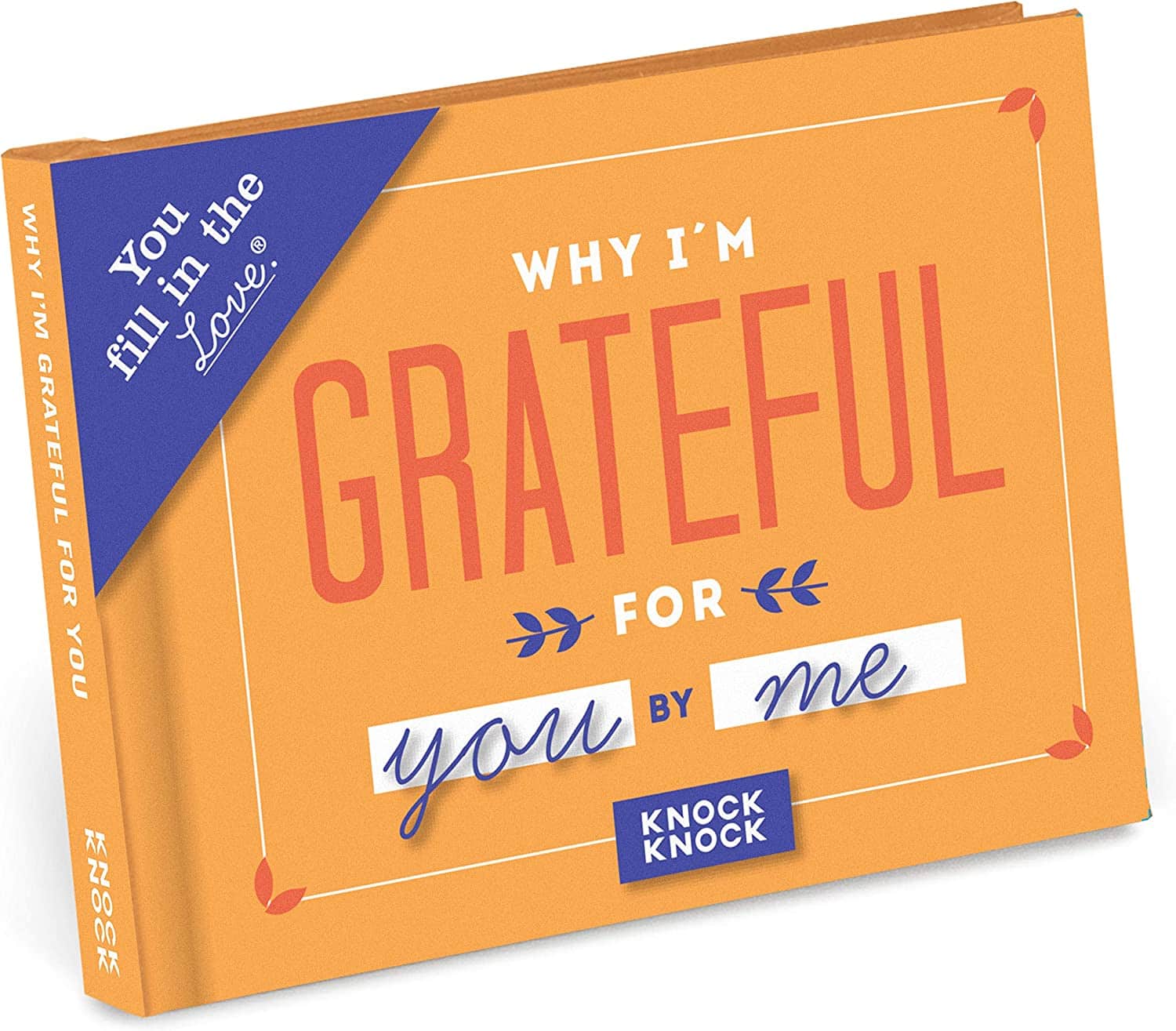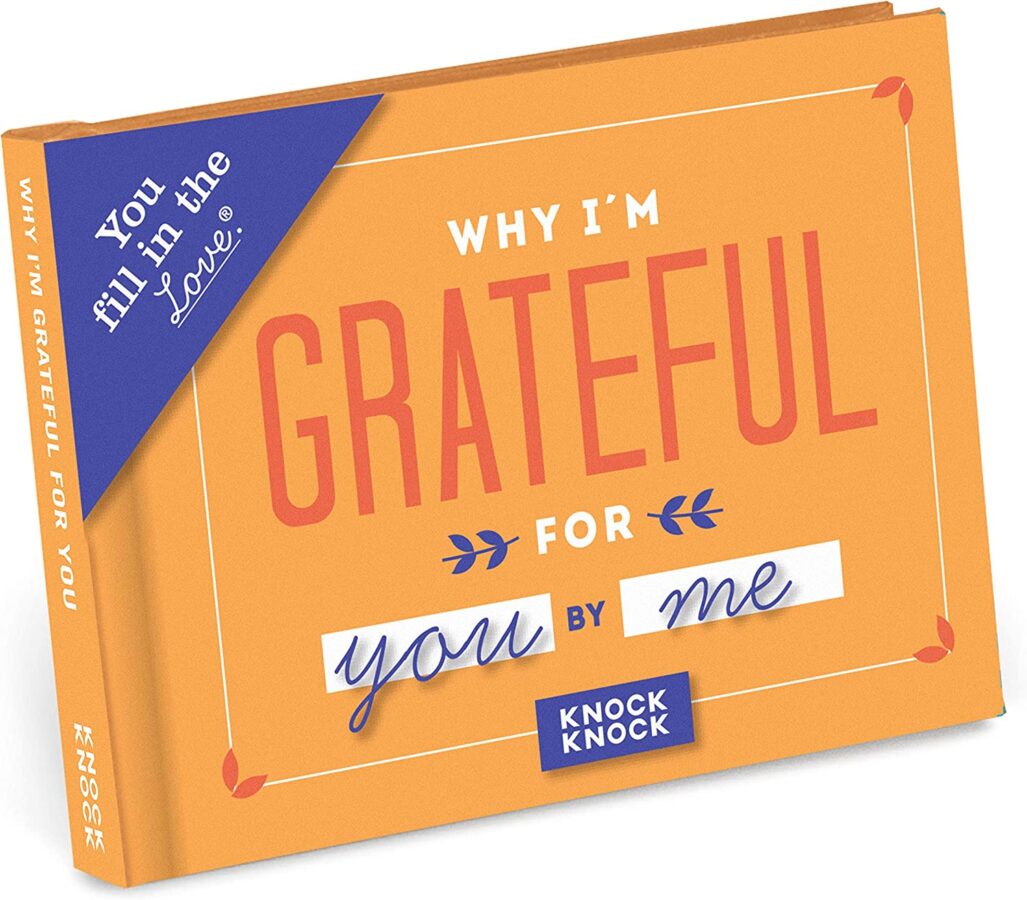 Your life will change as you grow older, and it is critical that you remember what is most essential. This "Why I'm Grateful for You Fill in the Love Book" is a wonderful method for you to honor favorite persons in your lives and for those people to explain why they are so unique. It's also a wonderful approach for your stepmom! – to be reminded of how much she are loved.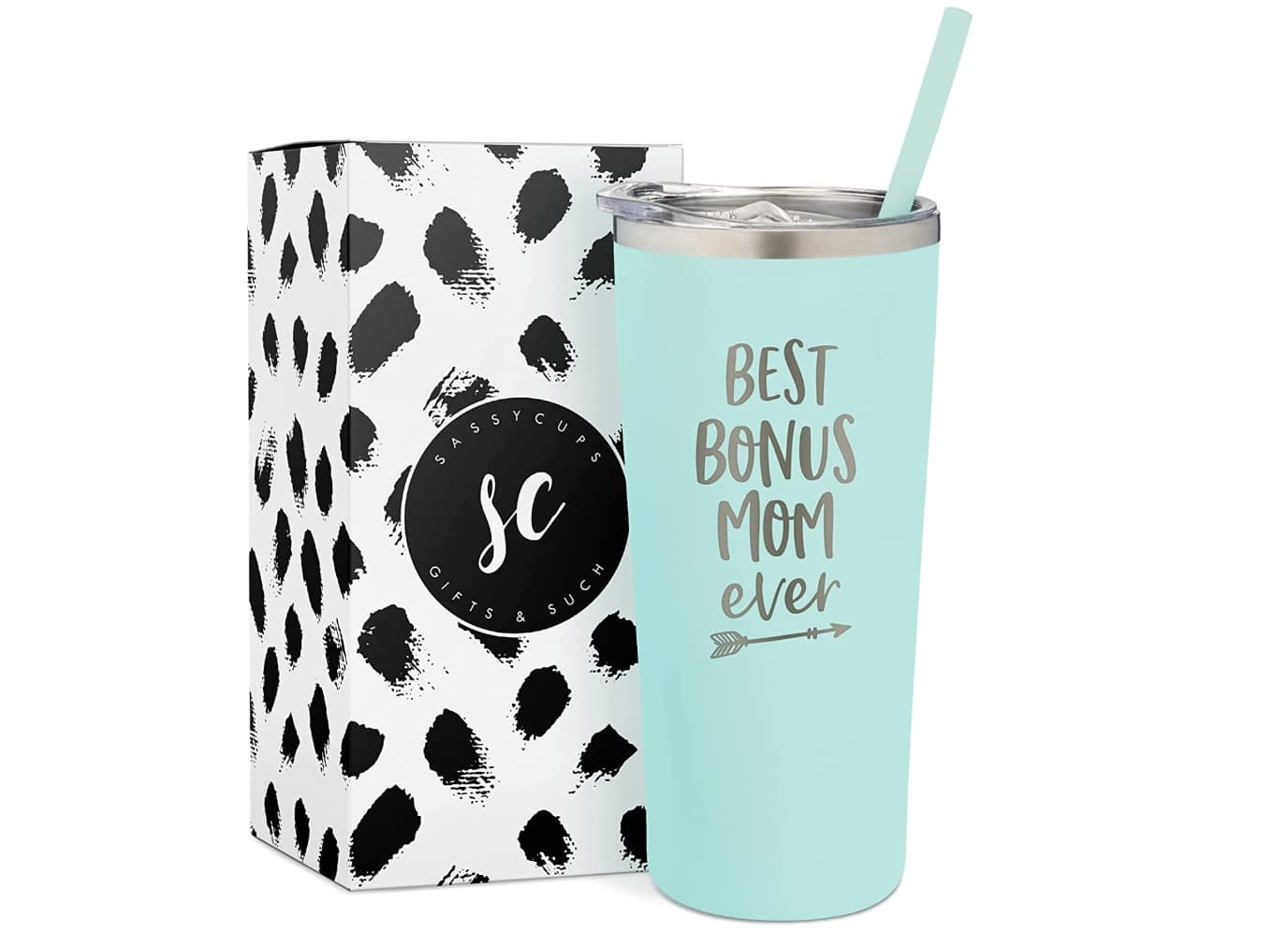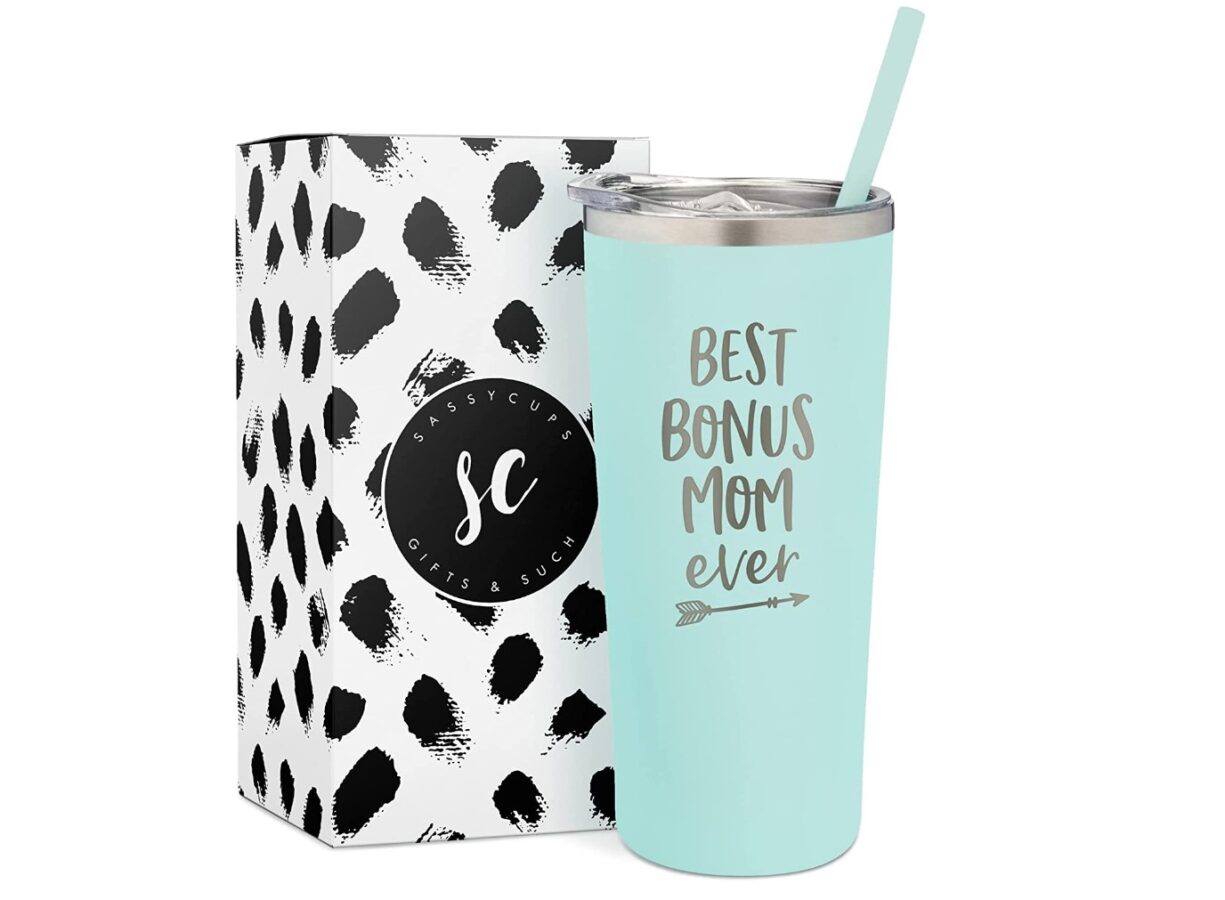 What better way to show the woman who's brought you into this world how much she means than with a gift for mom from this Best Bonus Mother Stainless Steel Coffee Mug. For all the amazing and wonderful step-moms out there, this mug is perfect for them. This is a great way to tell your bonus mom how much you appreciate her and how much she means to you. It's the perfect gift for any occasion!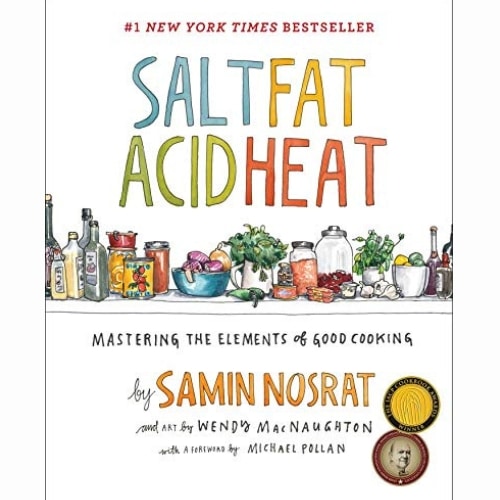 There's no one way to cook. But there are four simple elements that unite every great chef and every perfect meal. Learn to use them well, in the kitchen and out, and they will make everything you cook delicious. This book is awesome! The recipes are easy and delicious, and they're perfect for your stepmom because they don't involve a lot of fat or dairy.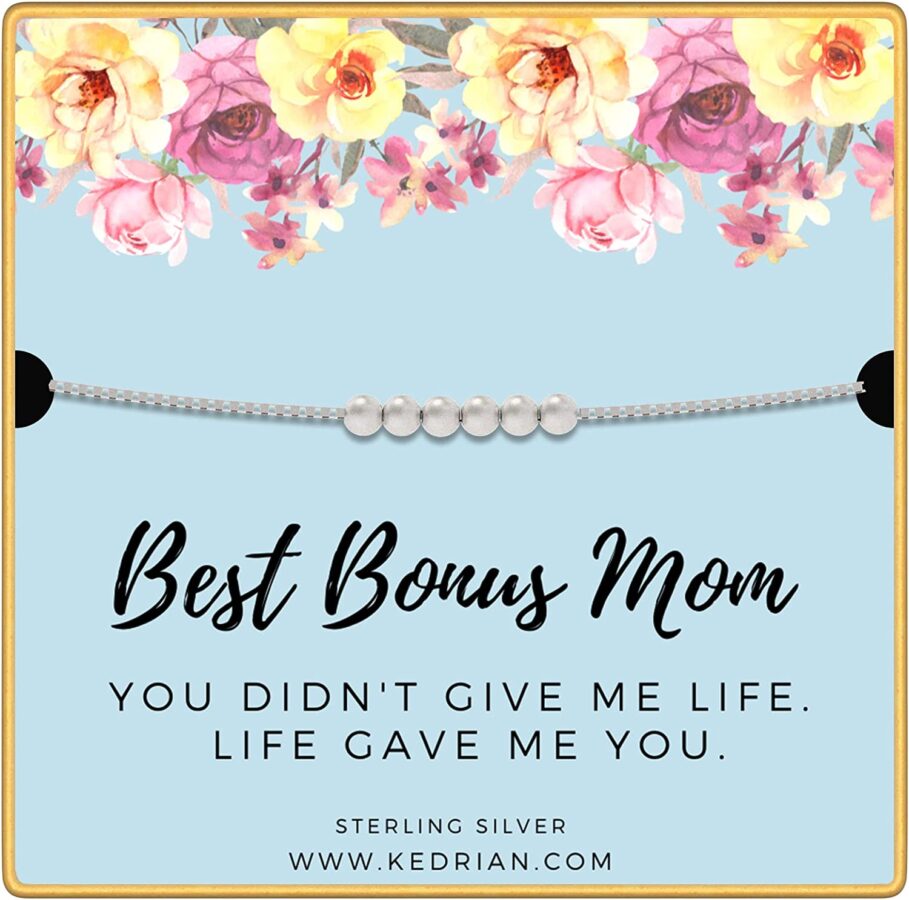 Make your feelings known with this stylish jewelry with heartfelt message like "Thank you, Mom", or "I love you." A great option for a stepmom on Mother's Day, on her birthday or any other occasion when you want to make her feel special! This bracelet is made for the stepmom who does it all in your blended family! The sterling silver material adds a touch of elegance and durability, making it a piece of jewelry that can be cherished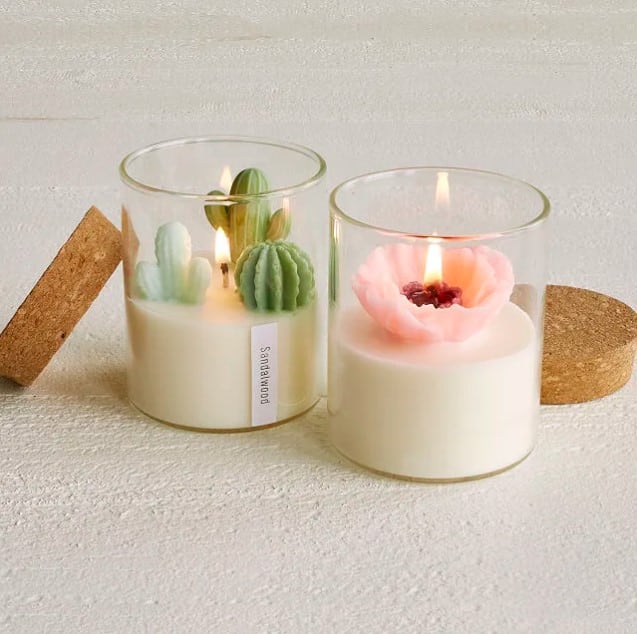 For the stepmom, no explanation needed. This candle will be the perfect gift for her coming Mother's Day. The heartwarming and beautiful gift will make her smile every time she lights up this cozy candle. Full of life, this terrarium candle is the perfect gift to give your stepmom. She'll love it, that's what makes it so fun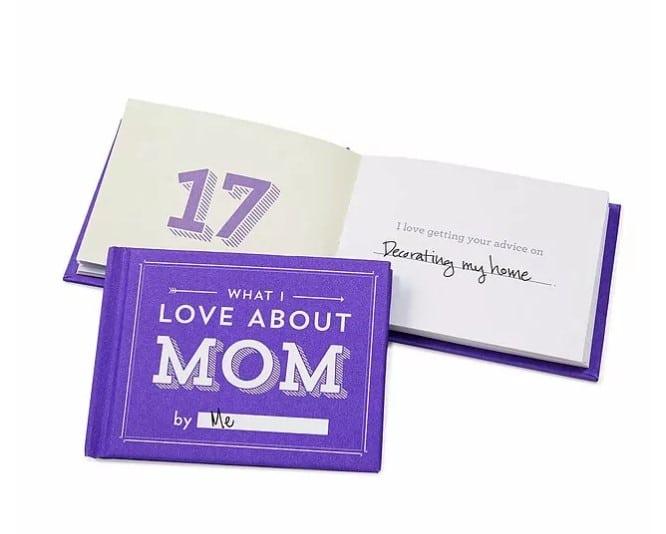 This book contains the best mother quotes and is an excellent present for your mother or any woman of your choice. It will make her cry because we all deserve a little praise now and then. This book is a wonderful way to express your gratitude and love for your mother, whether you are young or old. With the "What I Love About Mom By Me" book, you may give the gift of passionate expression.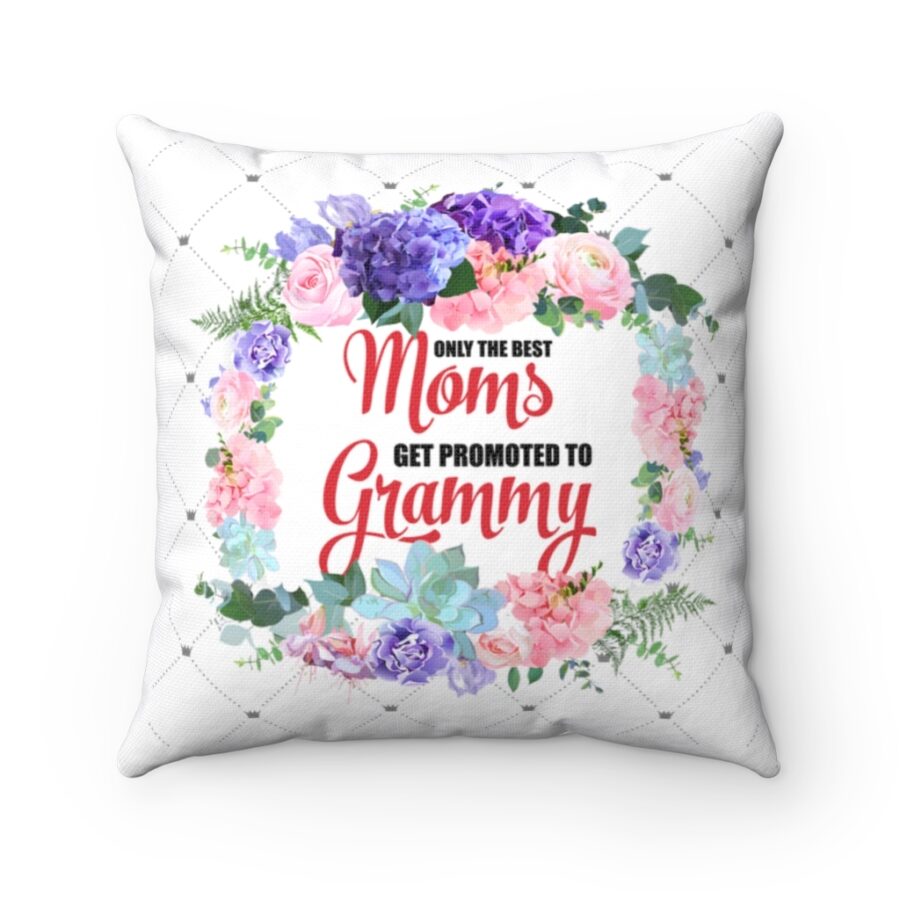 If you have a stepmother in your life, this cushion is ideal for her. If she's the best mom ever, she'll love this lovely throw cushion with a hilarious quote. With this cushion that says "Only the best moms get promoted to Grammy," you can make sure your stepmom knows how you feel about her on Mother's Day and beyond. A lovely present for any grandmother, stepmother, or mother-in-law.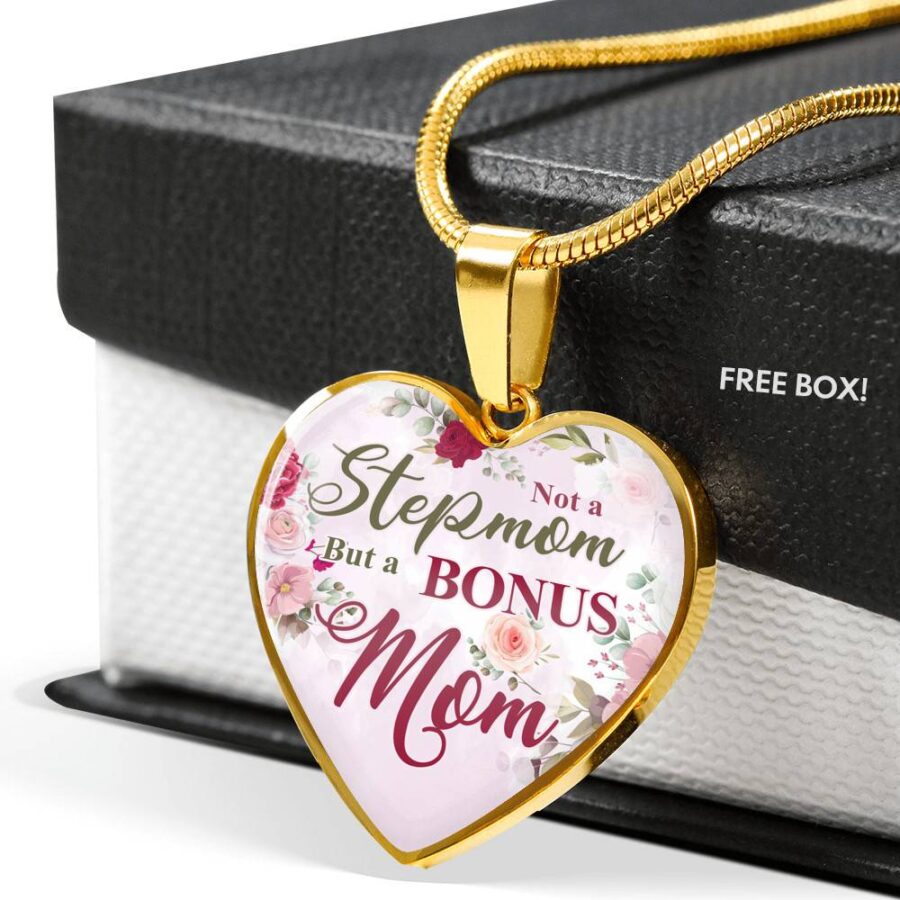 Mother's Day, stepmom, bonus mom. This lovely pendant is just what you need to show your support for your stepmother. The "Not a Step Mom But A Bonus Mom Heart" necklace is appropriate for any occasion and makes an excellent Mother's Day gift. A necklace to express your gratitude. A bonus mom, not a stepmom, wears a heart charm that says exactly what you mean.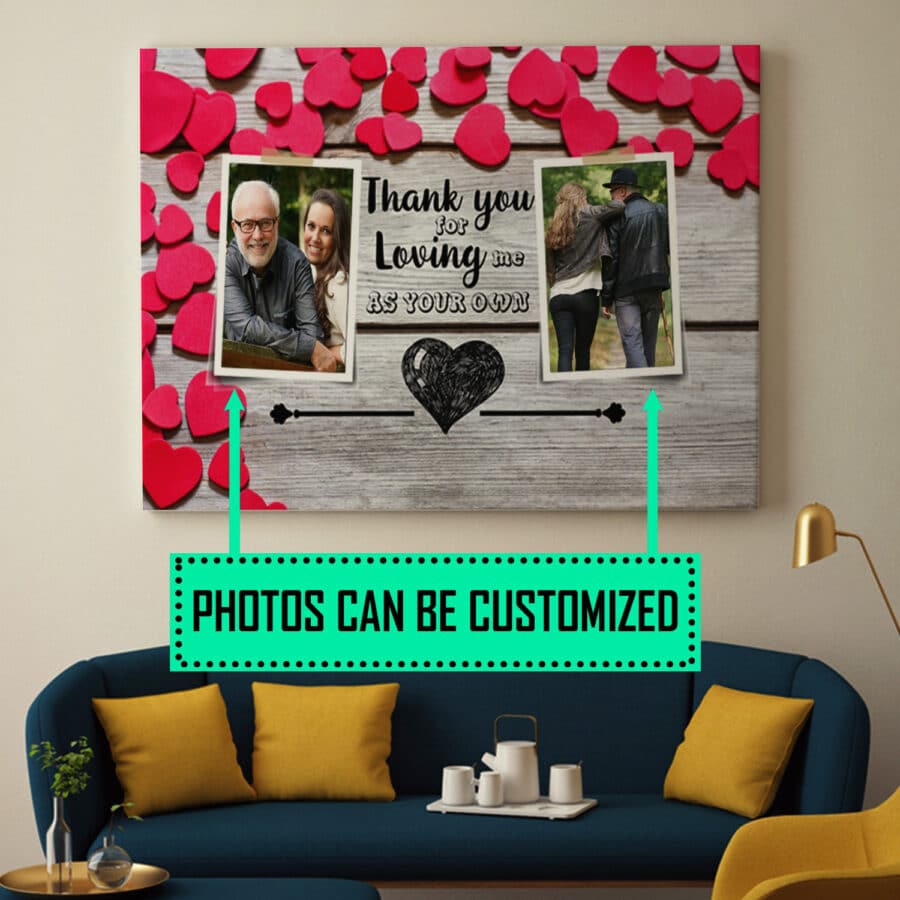 A stepmother deserves some affection. Tell her how much she means to you and show her how much you appreciate her with this lovely gift. This lovely and personalized artwork depicts a custom portrait of you and your stepmom or any other mother figure. The artwork is made of good materials, assuring its longevity and durability. Depending on your preferences and budget, you can select between a framed canvas and an unframed poster.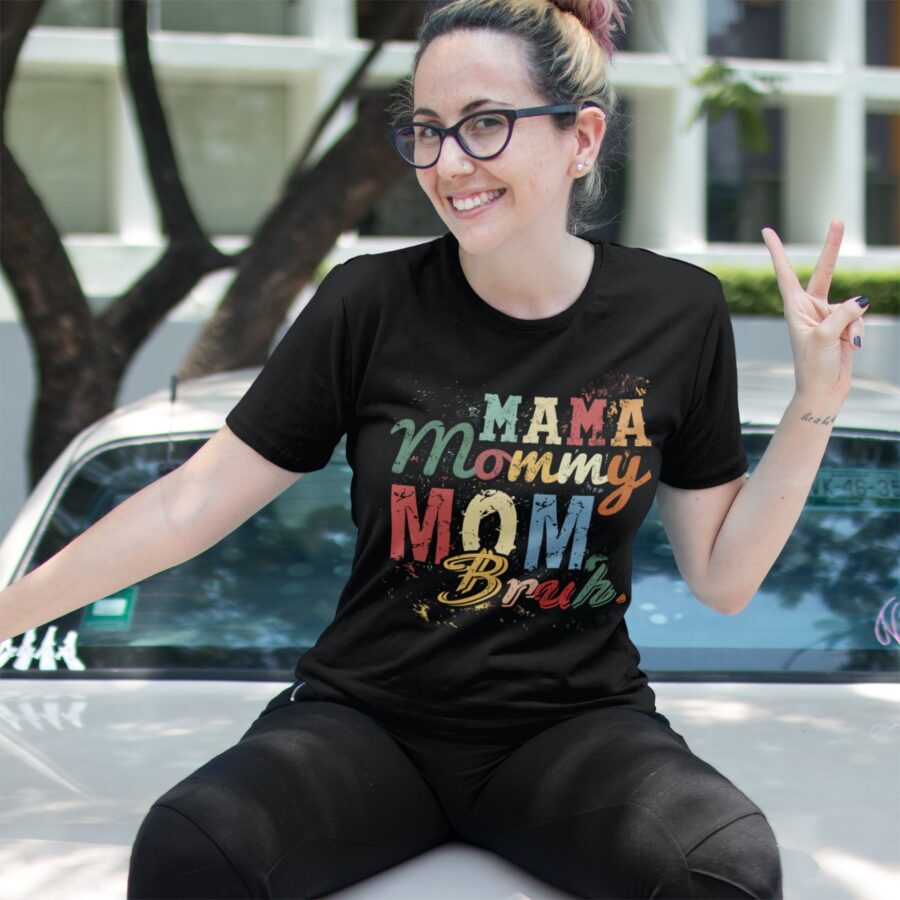 This super soft, cozy and comfy t-shirt will soon become your stepmom's new favorite. Perfect for everyday wear, running errands, or cuddling up on the couch, she'll be delighted over and over again by just how great it feels to wear. Just a day to bring a smile to your mom's face, Give the gift of fun with this playful and witty t shirt features a series of nicknames that any mom can relate to, including "Mama," "Mommy," "Mom," and "Bruh Mom."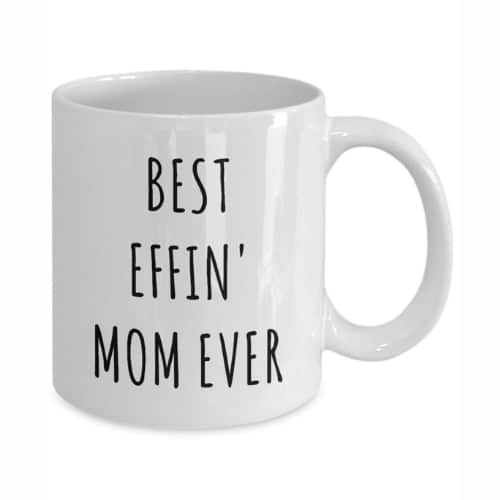 Just in time for Mother's Day, get this mug for your stepmom or mother-in-law. A funny way to say thank you for being the best mother ever! The Best Mug is sure to bring a smile to your effin bonus mom 's face and make her feel loved and appreciated. They are great for coffee, tea or hot chocolate, and they make a unique mom present




Conclusion
Most importantly, we hope that these presents show your Stepmom how much you appreciate her and value the particular position she plays in your life. Don't forget to show her how much you appreciate her with thoughtful and unique gifts. Don't be scared to stretch your wings and get creative with stepmom gifts! Don't forget to take some time out of the gift-giving frenzy to thank your Stepmom in person, if possible. Don't be scared to stretch your wings and get creative with stepmom gifts! That's why we've produced this list of the 30 Greatest Stepmom Mother's Day Gifts to Show Her You Care.
Make this Mother's Day unforgettable by checking out our additional gift options available for purchase at another blog about Mom
20 Cheap Mother's Day Gifts for Every Mom: Spoil Mom without Breaking the Bank in 2023 (under $30)
Top 27 Unique Mother's Day Gifts that She'll Warm and Fuzzy in 2023
How to Say Heartfelt Thank You Messages for Parents and Quotes About Parents
33 Best Mother's Day Gifts From Daughter to Make Mom Feel Special