October is coming and that means Halloween is on its way and it's time to watch some classic Halloween movies. If you love autumn and Halloween, you're likely gearing up for your favorite time of year with fun decorations, an award-winning costume idea, and lots of fall activities.
It's also a great time to watch some of your favorite Halloween movies. Whether you have a Halloween movie list you watch every year or if you're looking for something different to watch, we've compiled a list of the best classic Halloween movies.
There's a variety of must-watch Halloween movies and we've tried to include a little bit of everything, including horror films, family films, and even Halloween comedy movies.
Enjoy our list of top Halloween movies to see if your favorites made the list and find some classic favorite Halloween movies to watch.
Here Are Our Favorite Classic Halloween Movies
The Exorcist (1973) Spins Into the #1 Spot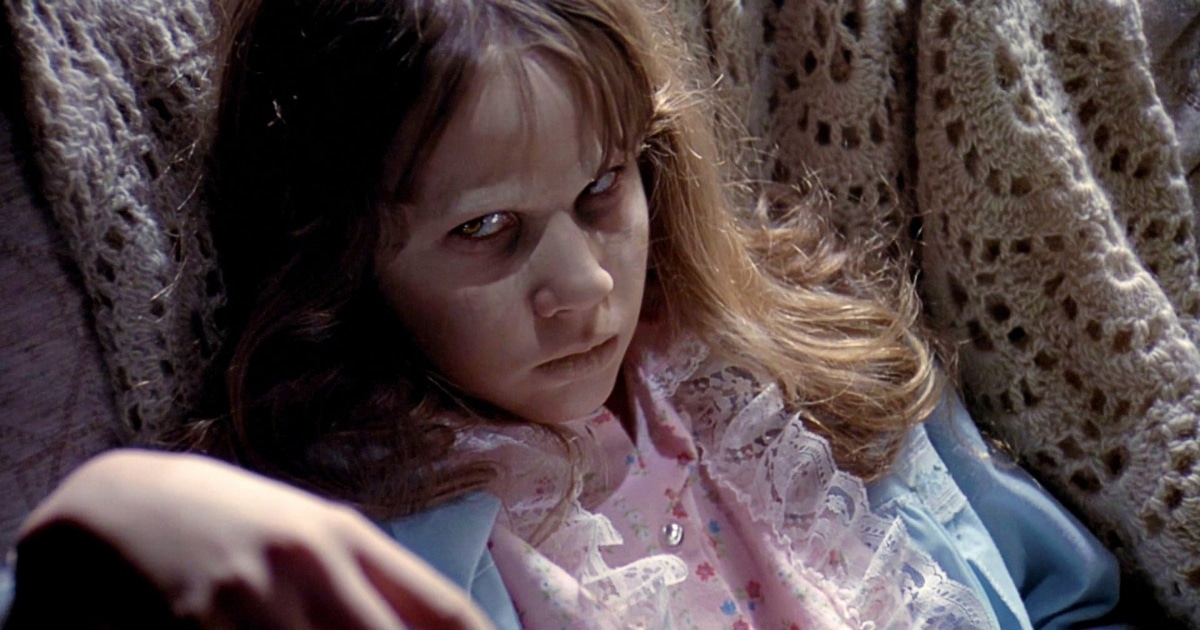 The Exorcist is always near the top of any Halloween movie list and for good reason. Many consider it to be one of the best scary Halloween movies of all time.
The film tells the story of a mother whose 12-year old daughter, Regan, has been possessed by a demon and the priests who help to exorcise her. While the story doesn't seem terrifying, Linda Blair's performance as a girl possessed will have you shaking.
The Texas Chain Saw Massacre (1974) – One Of The Best Classic Halloween Movies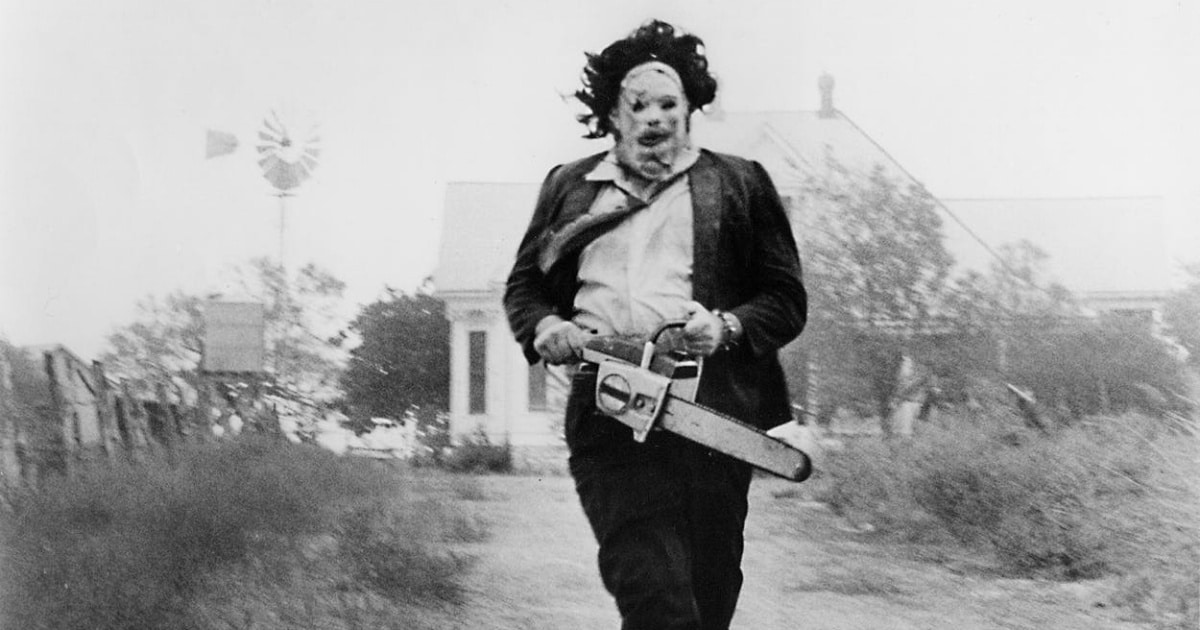 The Texas Chainsaw Massacre is one of the most popular Halloween horror movies and is considered to be a pioneer of the genre. It was advertised as a true story, although it was almost completely fictionalized, and was so scary it was banned in some places.
It tells the story of a group of friends passing through a rural area who run out of gas. Through a series of unfortunate mishaps, they're introduced to crazed killer Leatherface and other members of his murderous family who used to work at the old slaughterhouse.
Let's Do the Time Warp Again With The Rocky Horror Picture Show (1975)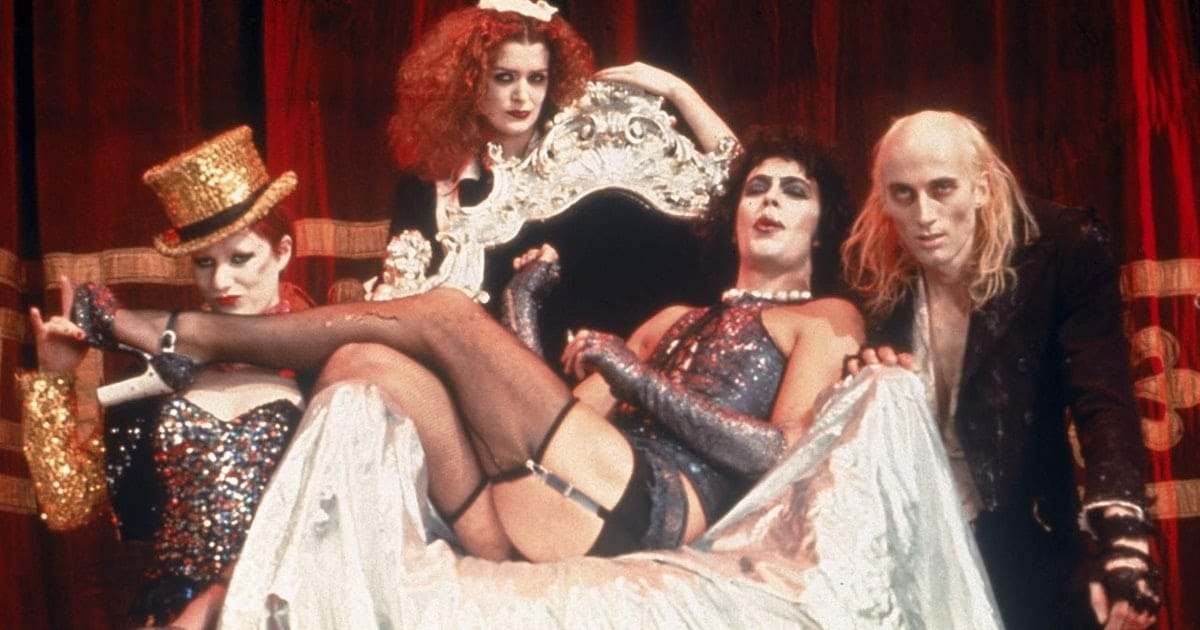 If you're looking for scary, musical, funny Halloween movies then The Rocky Horror Picture Show has you covered. This cult classic is so massively popular that it's still shown in theaters on Halloween, and it's a lot of fun to watch with a group.
The film's plot defies description, but it's a tale of innocent young lovers, transsexual aliens and a Frankenstein-esque creation. All of it is set to some sing-along-worthy rock music, making for a frighteningly good time.
One Of The Most Famous Halloween Horror Movies: The Omen (1976)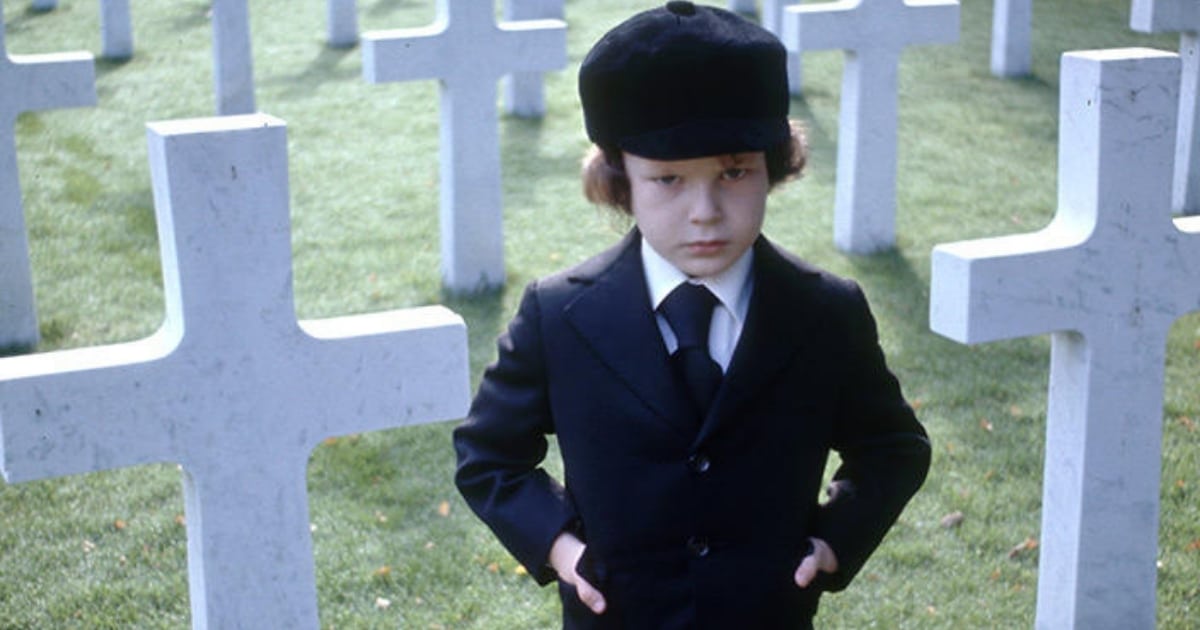 The original version of The Omen moves away from the typical 1970s slasher flicks. The story is driven by terrifying events but it decidedly lacks in gore. It is understated but scary enough to keep you up at night.
The film follows American diplomat Robert Thorn, whose wife delivers a stillborn baby. He decides to replace the baby with another who was recently born and lost his mother during childbirth. Most of the film takes place five years later when mysterious events start to happen around the little boy, Damien, and it becomes increasingly evident that he's the Antichrist.
What Better Film to Watch for Halloween Than Halloween (1978)?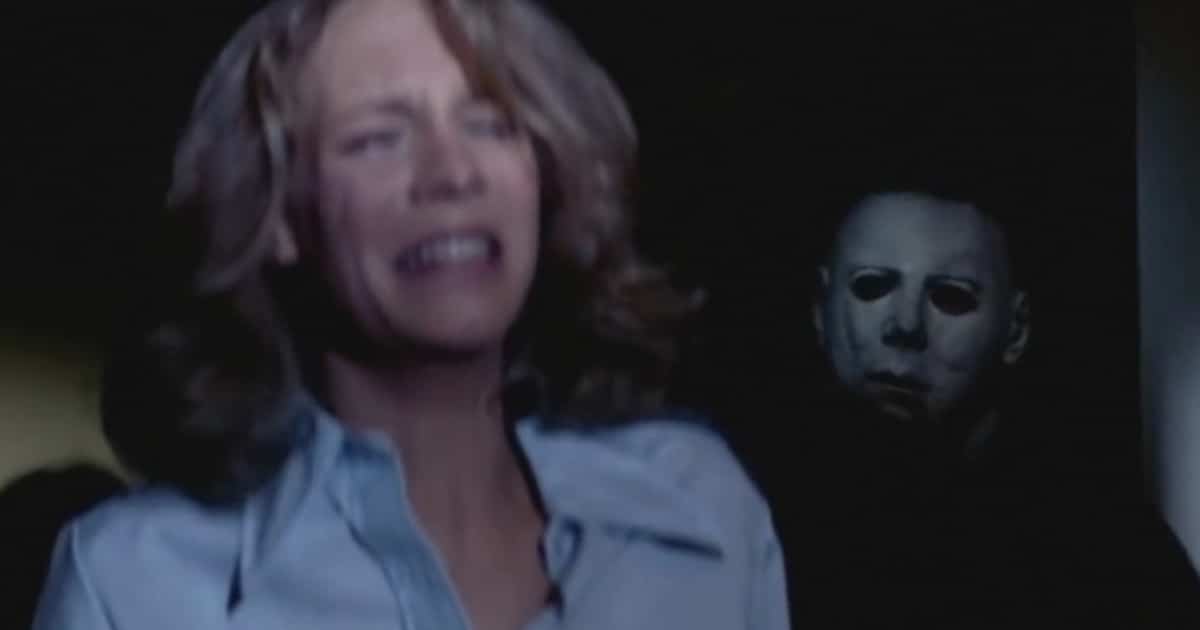 Halloween is one of the best Halloween movies of all time. It was one of the first films by horror movie legend John Carpenter and it led to a film franchise with films still being made.
It begins with Michael Myers, who murders his sister on Halloween while she was babysitting him. Years later, he breaks out of the psych ward and comes to wreak havoc on other babysitters.
Here's Johnny: The Shining (1980) Is One Of Our Favorite Halloween Movies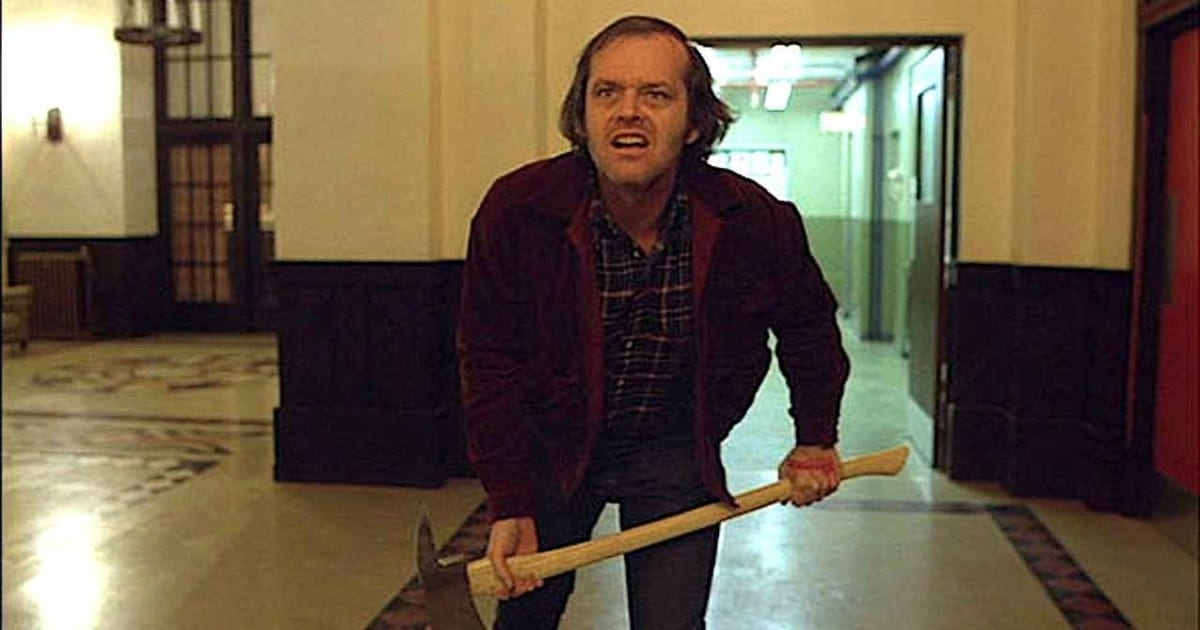 The Shining is based on a Stephen King novel of the same name, making it one of the greatest classic Halloween movies of all time.
The film follows Jack and his family as he takes a job managing an abandoned hotel. Jack's son has psychic abilities that let him see the hotel's terrifying past. When the family is snowed in, Jack starts to go crazy.
The Scariest Day: Friday the 13th (1980)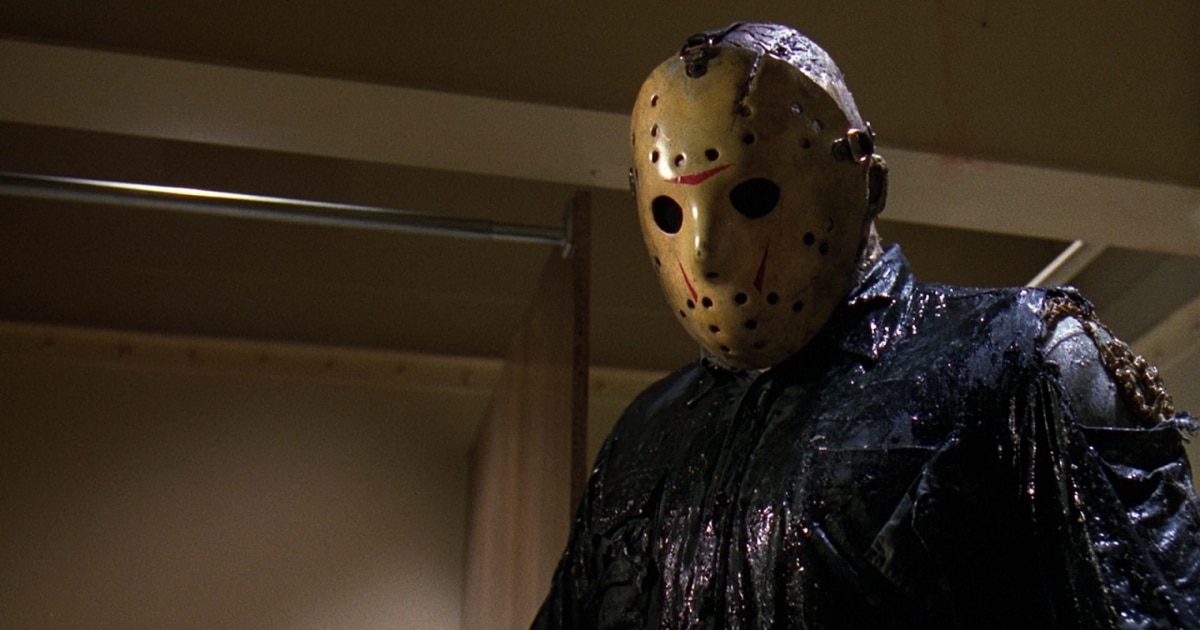 Friday the 13th is the first in a series of films about Jason, a hockey-masked serial killer. The first story follows a group of camp counselors as they try to re-open a condemned summer camp while being stalked by a deranged killer. Lots of surprise moments, gory violence and an unexpected ending make it one of the best scary Halloween movies.
A Nightmare On Elm Street (1984) – The Stuff Halloween Nightmares Are Made Of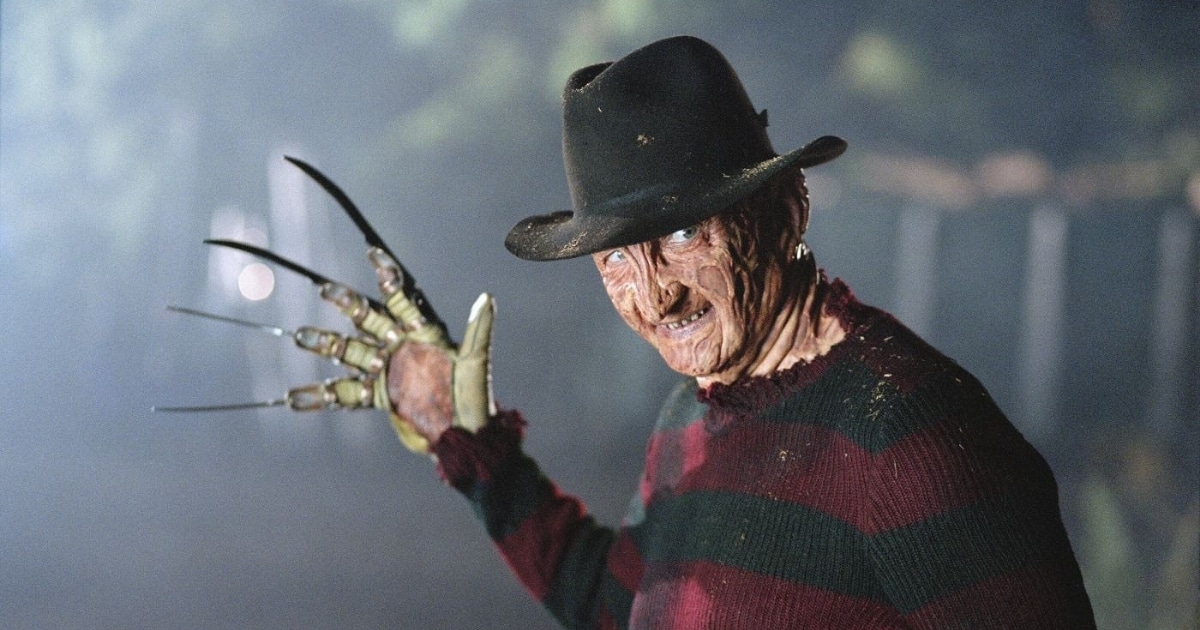 A Nightmare on Elm Street is one of the most famous classic Halloween movies and also introduced the world to Johnny Depp. The film went on to become a franchise.
The story follows a group of teens who awake from terrifying dreams only to find them slowly coming true. The story escalates as one teen tries to figure out what is a dream and what is a reality so that she can stop the killer.
It (1986), Because Clowns Are Scary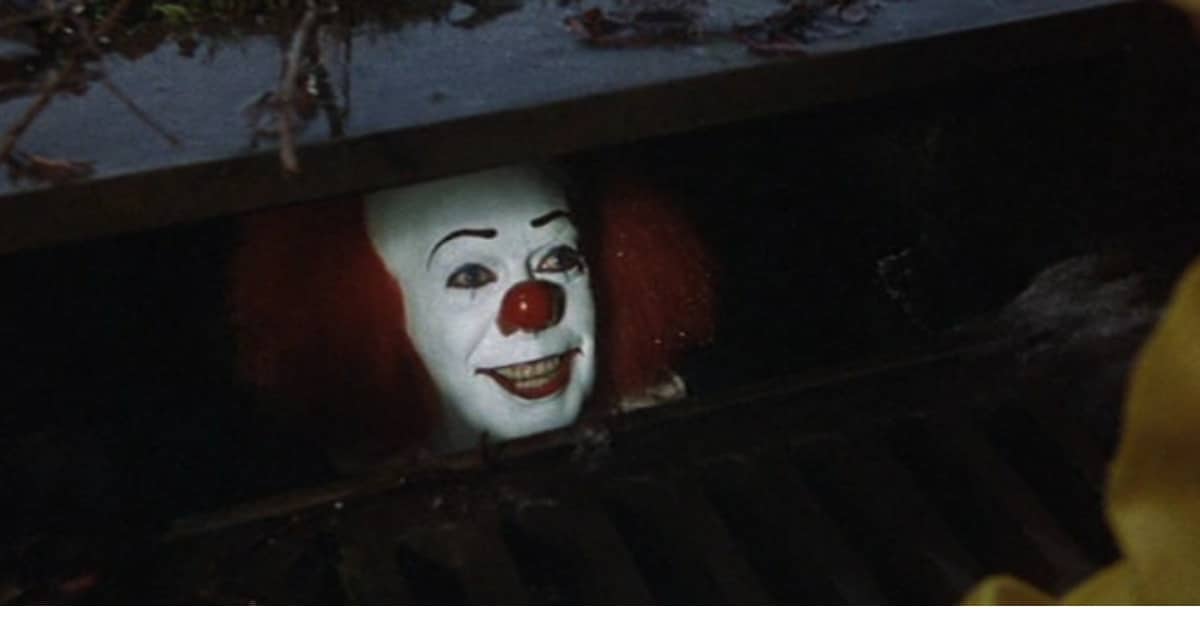 Another of the best Halloween movies based on a Stephen King hit, It is the reason many of us have nightmares about clowns. It's one of the longest films on our Halloween movie list, so you'll want to save it for a night when you have some extra time.
It tells the story of a demonic creature that terrorizes the town of Derry, bringing together a band of misfits who call themselves the Losers in the process. The story is told in two parts, the first when the Losers are teenagers and later when they're adults.
Don't Say It Three Times: Beetlejuice (1988)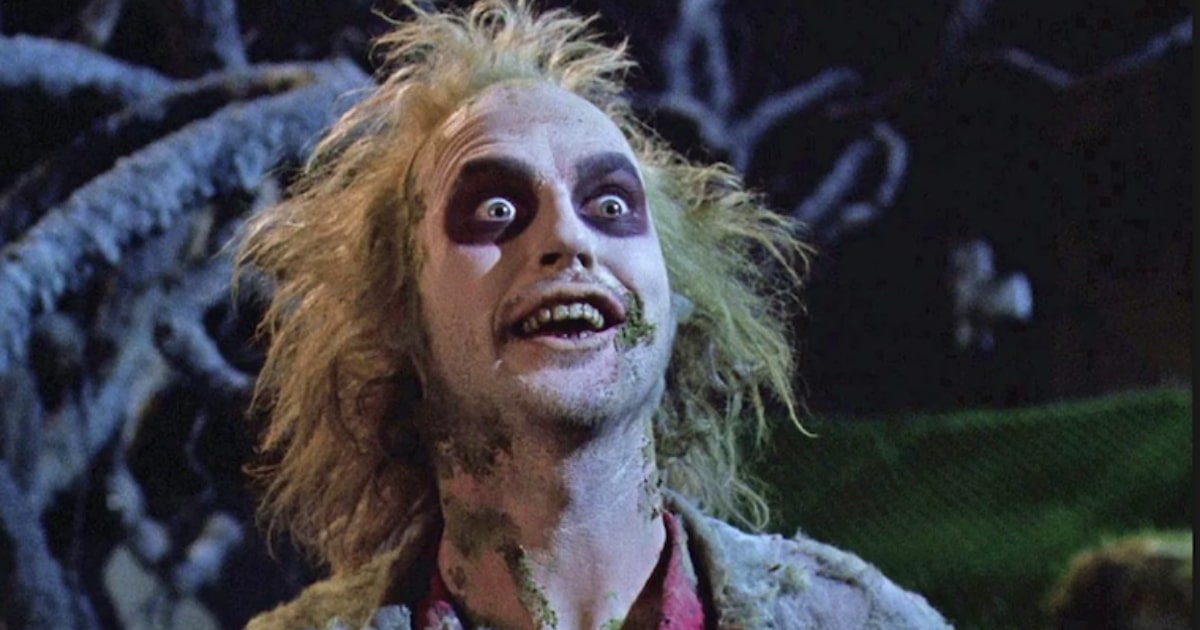 Beetlejuice is one of the best funny Halloween movies and is the perfect mix of horror, humor and camp. This Tim Burton classic features some of the 1980s biggest stars and is still a hit today.
The film follows a newly deceased couple as they attempt to get their home's new inhabitants to move out through any means possible. They hire a poltergeist named Beetlejuice to try to scare the couple away and high jinks ensue.
Here's Chucky: Child's Play (1988)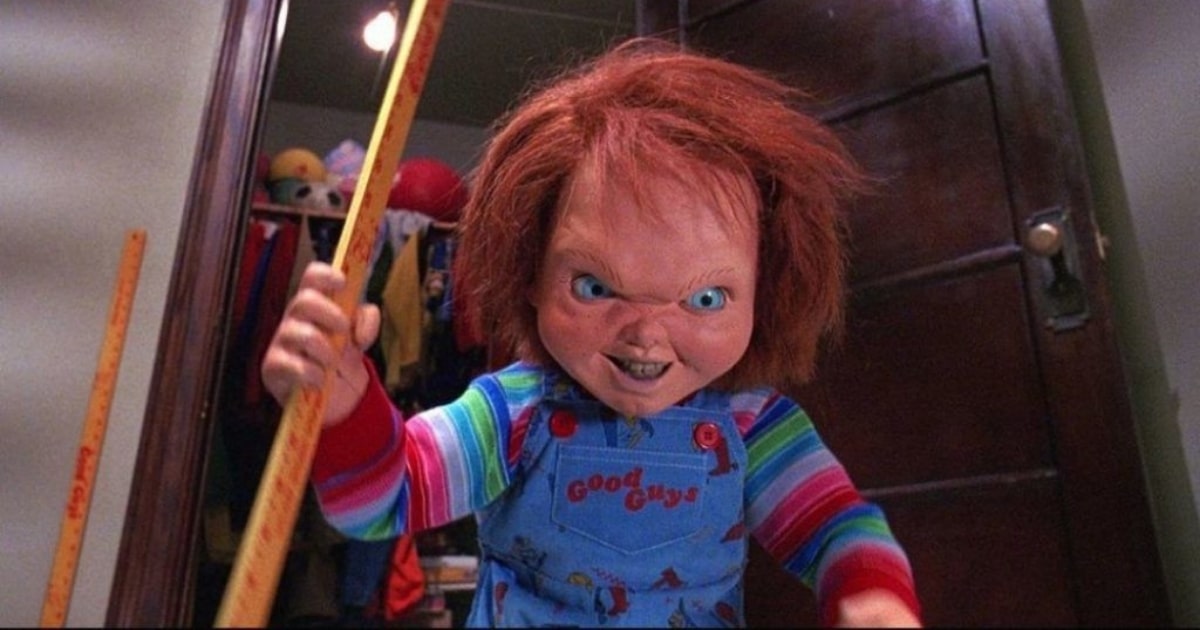 Like many of the other top Halloween movies of the 1980s, Child's Play was a hit that became a franchise. Child's Play begins with a crazed killer using voodoo to insert his spirit into a doll that was modeled after the popular 80s toy "My Buddy." The doll is later given to 6-year old Andy and begins to murder everyone around him.
One Of The Best Family Halloween Movies: Edward Scissorhands (1990)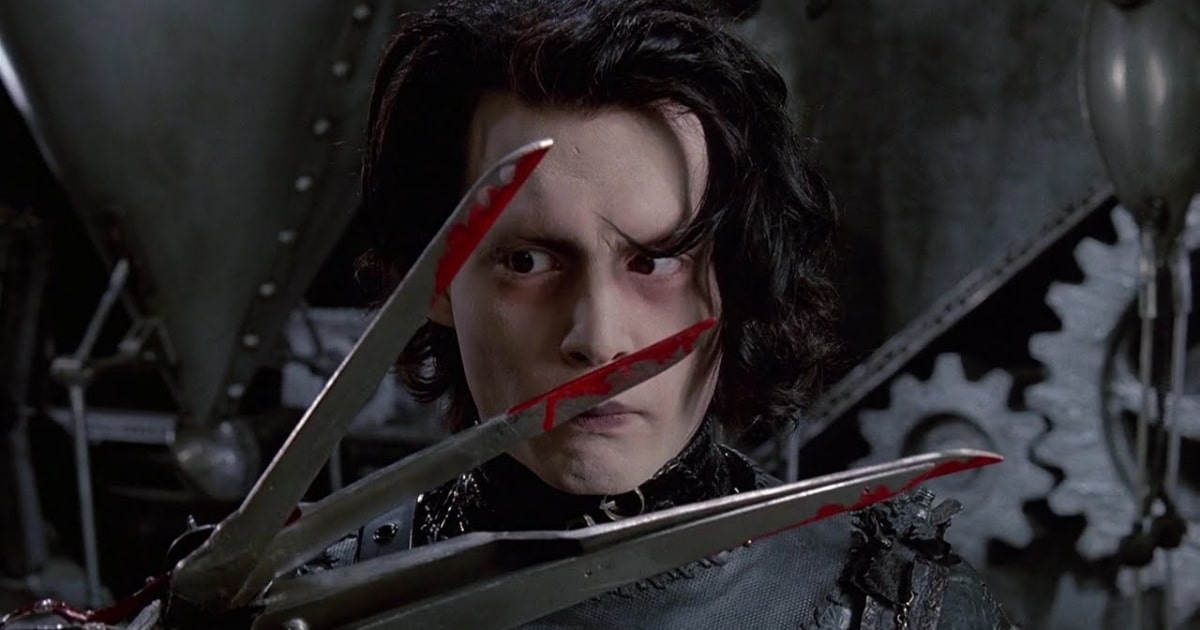 If you're looking for good Halloween movies, Edward Scissorhands should be near the top of your list. Tim Burton considers this film to be his favorite work, and it's easy to see why.
Edward is a lonely, artificial boy with scissors for hands. He is taken in by the Boggs family, where he falls in love with their daughter and befriends the neighborhood. However, jealousy and fear of the unknown threaten Edward's newfound happiness in this bittersweet film.
Another Of Our Favorite Horror Movies: The Silence of the Lambs (1991)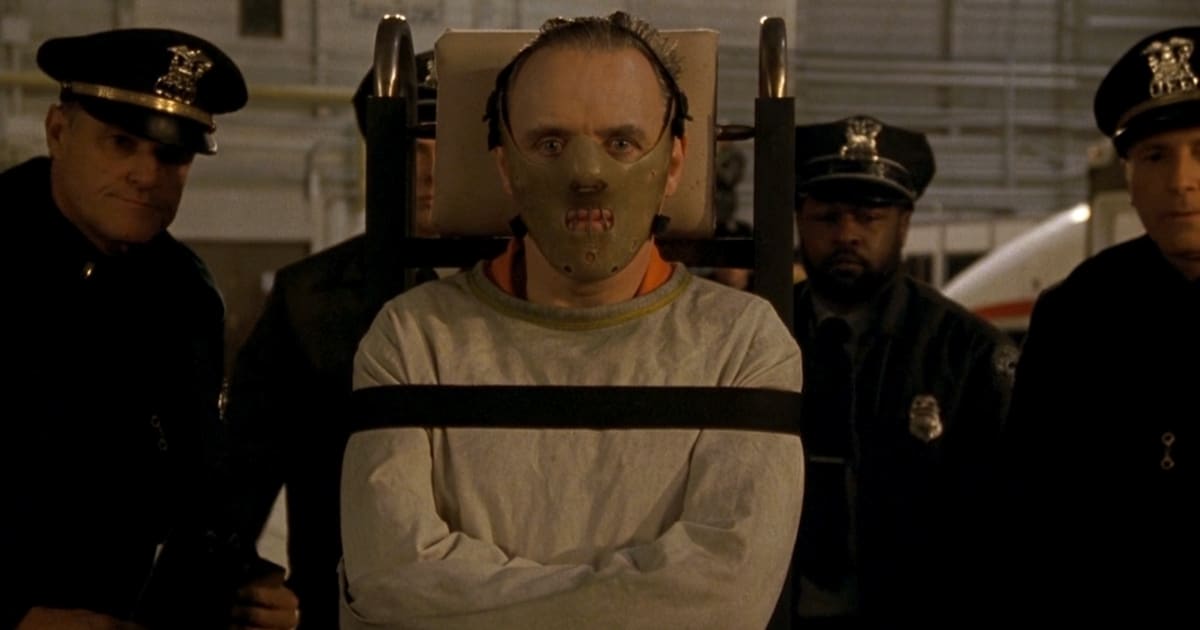 One of the classic Halloween movies near the top of any Halloween movie list is The Silence of the Lambs. It was one of the few films to win an Oscar in the five main categories.
As one of the best Halloween horror movies, it uses psychology (and graphic violence) to terrify viewers. It follows a young FBI agent who questions an imprisoned cannibal and serial killer in hopes of gaining insight into another killer who is on the loose.
Your Average American Family: The Addams Family (1991)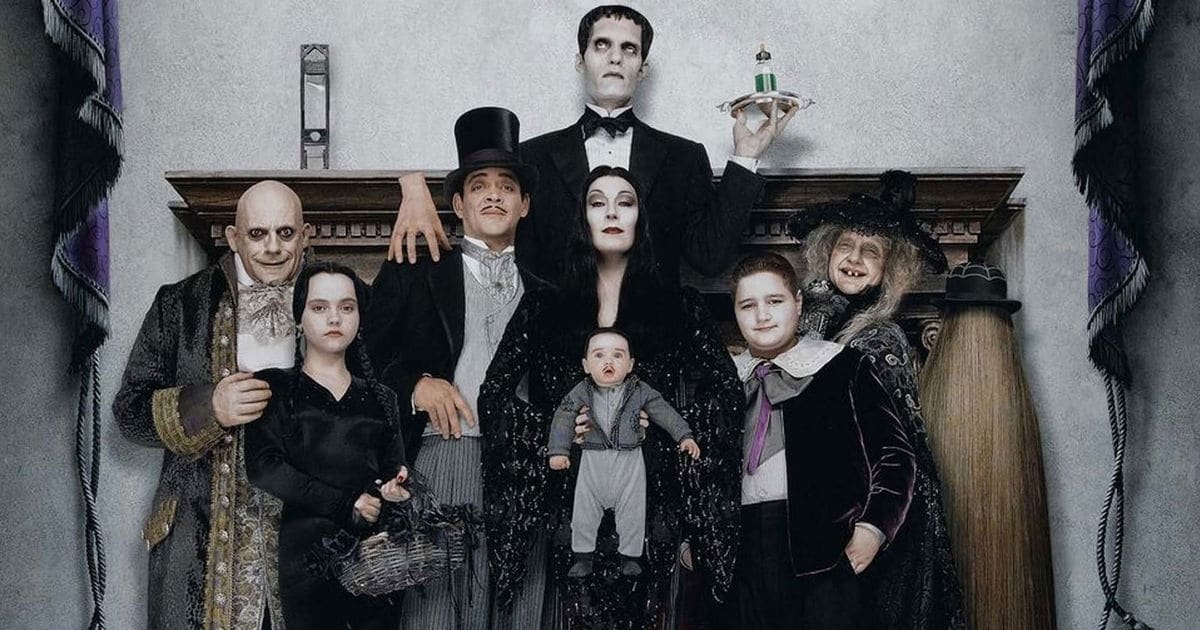 The Addams Family is one of our favorite Halloween comedy movies. The 1991 film is based on the hit tv series, which was in turn based on a comic.
Like all good Halloween movies for kids, it's mostly lighthearted and fun, but with just enough scary stuff to keep them entertained. The movie follows the Addams, a normal, yet eccentric family that doesn't quite fit into suburbia.
It's All Just A Bunch Of… Hocus Pocus (1993)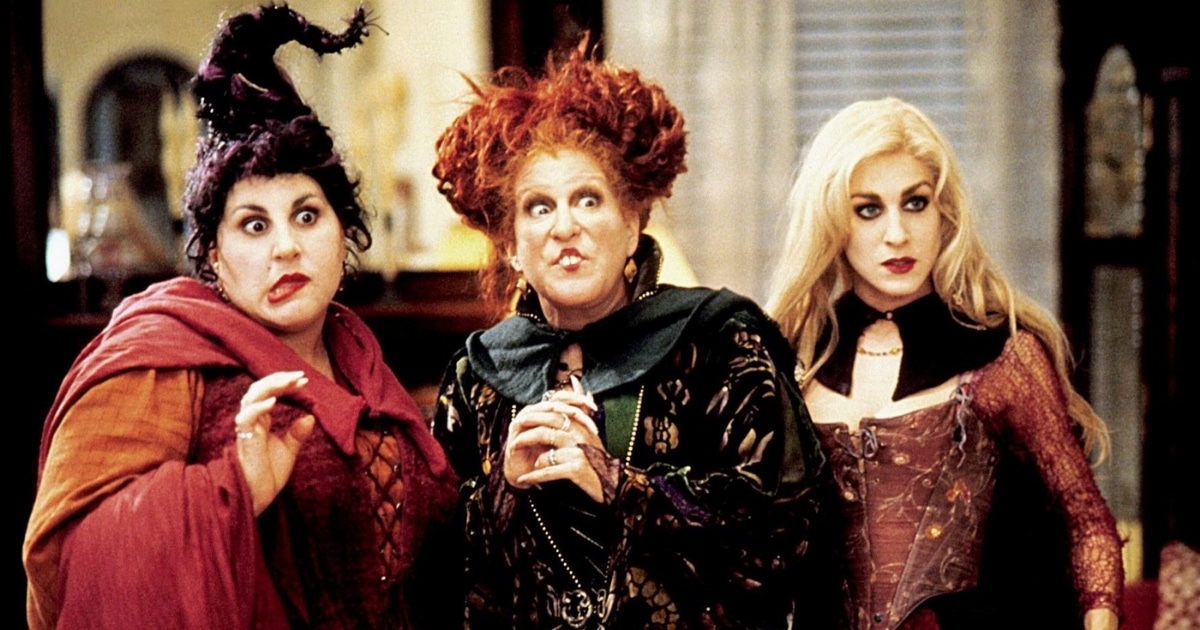 Hocus Pocus is one of the best family Halloween movies. While the film wasn't a success when it was released, it has since become a cult classic, especially among kids of the 1990s.
In one of the best classic Halloween movies, three 17th century witches are resurrected in the 20th century. They spend Halloween night chasing a group of children, trying to regain their youth through a series of hilarious events.
Family Fun And Frights: The Nightmare Before Christmas (1993)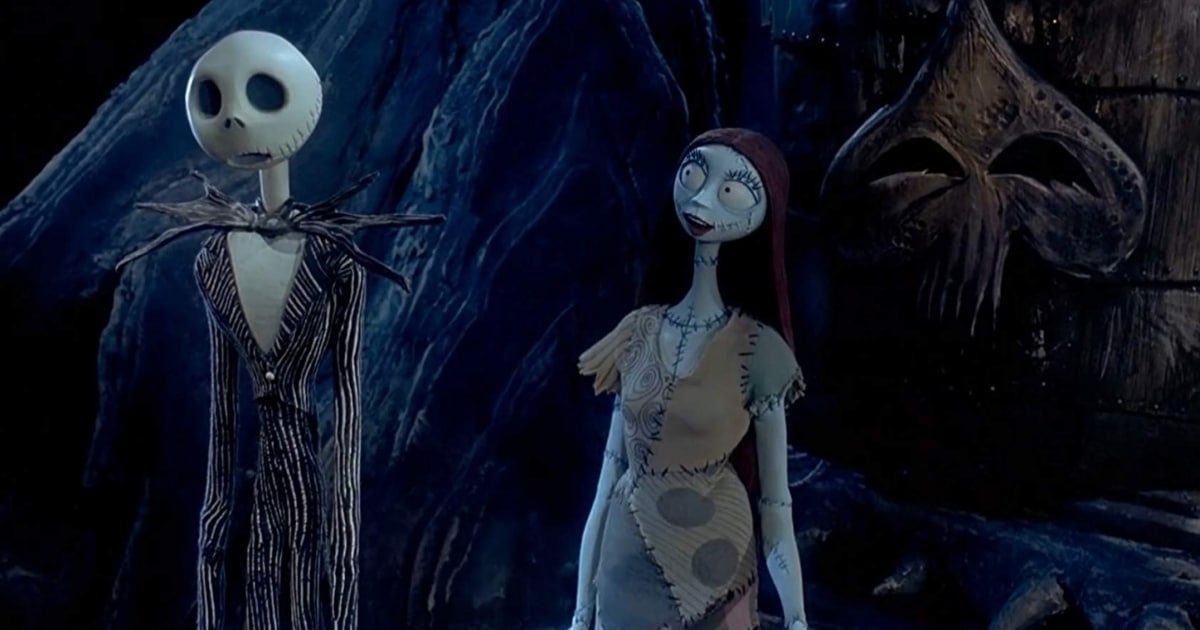 The Nightmare Before Christmas is another of the top Halloween movies that everyone should see. Many fans argue whether it should be watched at Halloween or Christmas, but for us, it's one of the greatest classic Halloween movies.
Jack Skellington, the Pumpkin King of Halloween Town, gets bored with his holiday and decides he needs a change. He takes over Christmas, with mostly disastrous results, but learns a lesson about kindness and contentment.
Do You Like Scary Movies? Scream (1996)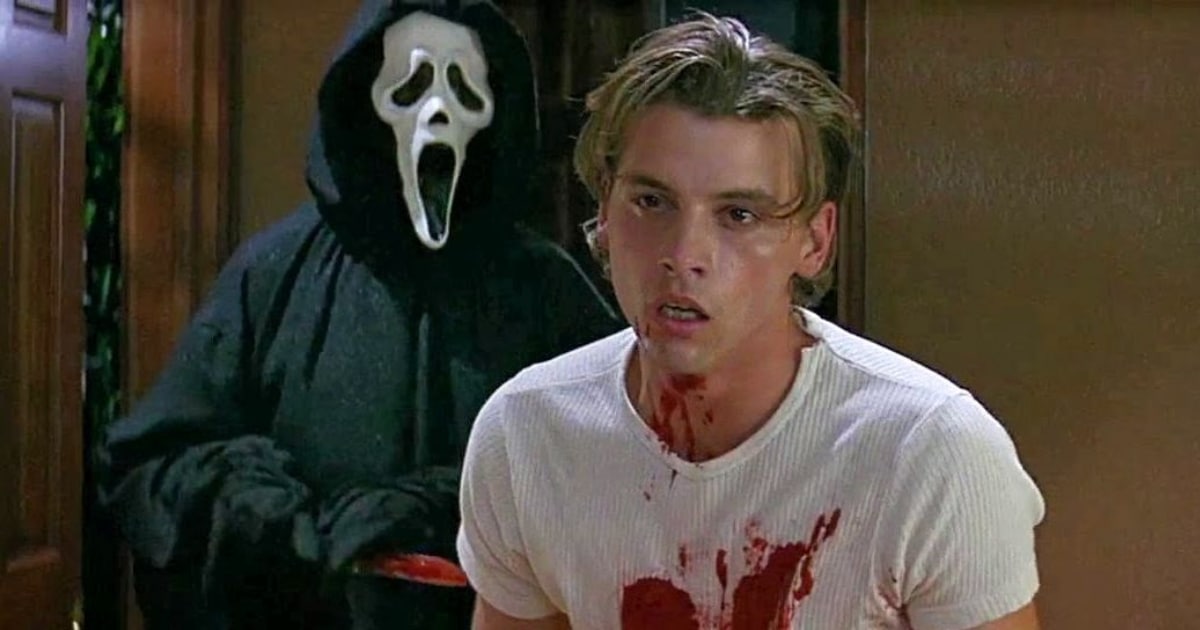 Scream is one of our favorite classic Halloween movies. It was released in the 1990s but was intended as a satire of the old Halloween movies of the 1980s. The result is both terrifying and funny.
When it comes to good Halloween movies, Scream is one of the best. It tells the story of Sidney, whose mother was murdered the year before, and the crazed killer terrorizing her town. As one of our favorite Halloween movies, it features many shocks and twists up to the surprise ending.
A Parody Of Old Halloween Movies: Scary Movie Series (2000 – 2013)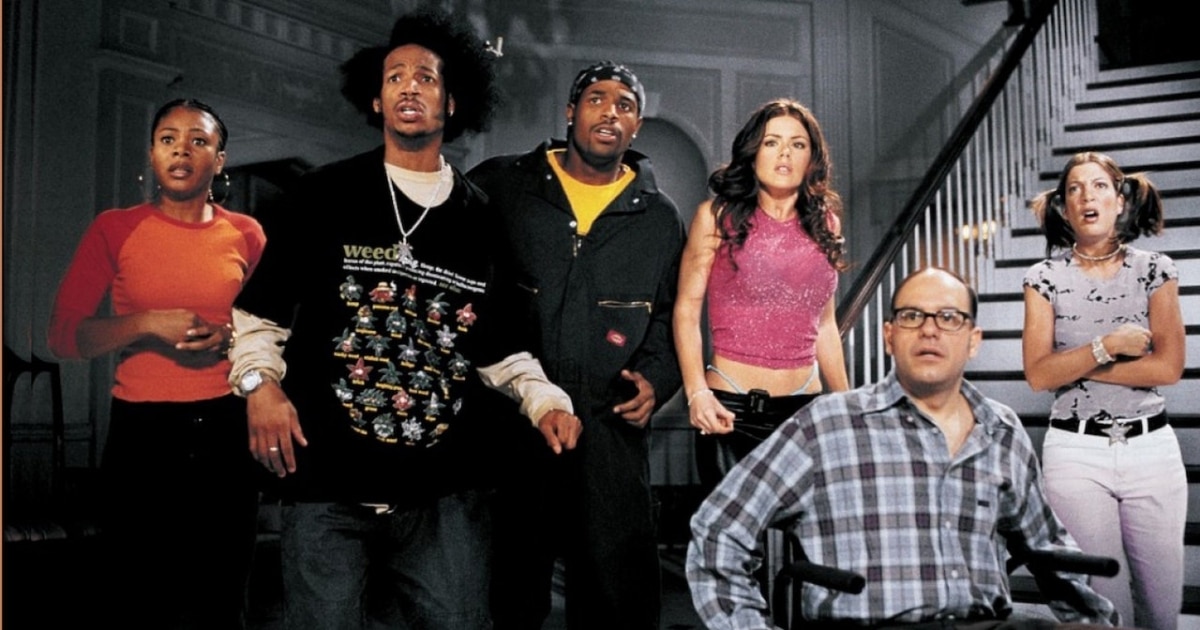 The Scary Movie films are among the best Halloween movies and should be on your list of must-watch Halloween movies. There are five films total, making this one of the top Halloween movies to watch in the week leading up to the holiday.
The series is a send-up of old Halloween movies. Most of the films follow the plot of famous films like Scream and I Know What You Did Last Summer while also referencing older films from the 1970s and 1980s. While a little scary, the series is mostly a silly romp.
One Of The Best Halloween Movies: Paranormal Activity (2007)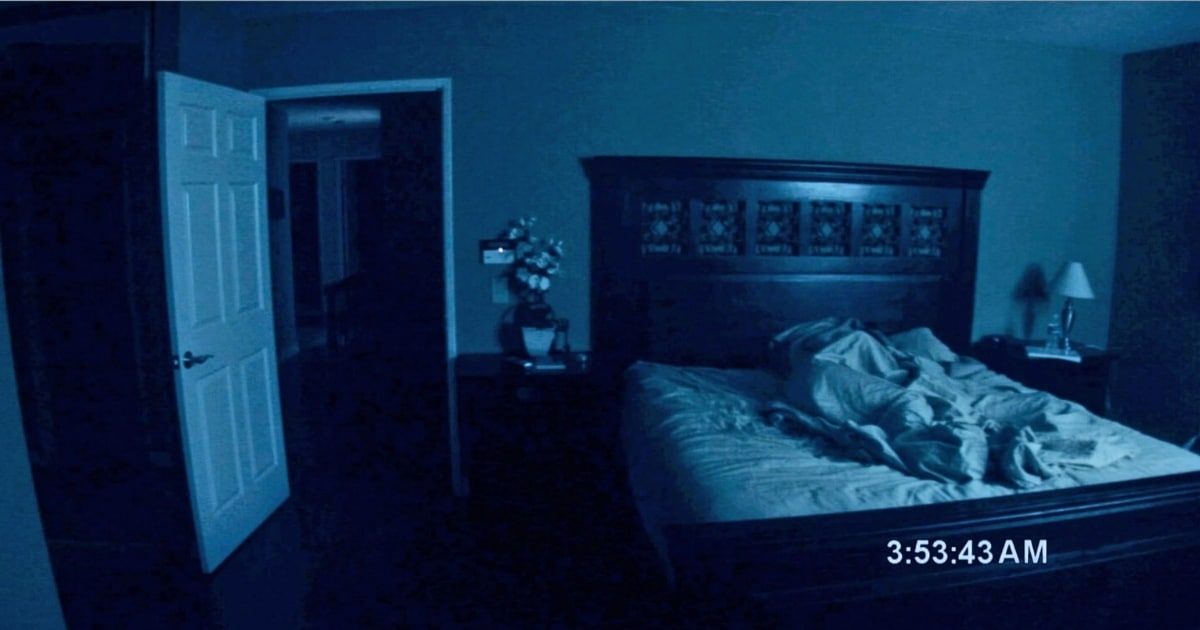 What could have been a gimmick became one of the top Halloween movies. Paranormal Activity employs the use of found footage to tell a truly terrifying story of possession.
Like many classic Halloween movies, it tells the story of demonic possession as shown through a home movie camera. Katie thinks she is being taken over by a demon, so her husband Micah sets up a camera in their bedroom to see if it's true. Viewers get to see things go from bad to worse each night.
The Conjuring (2013)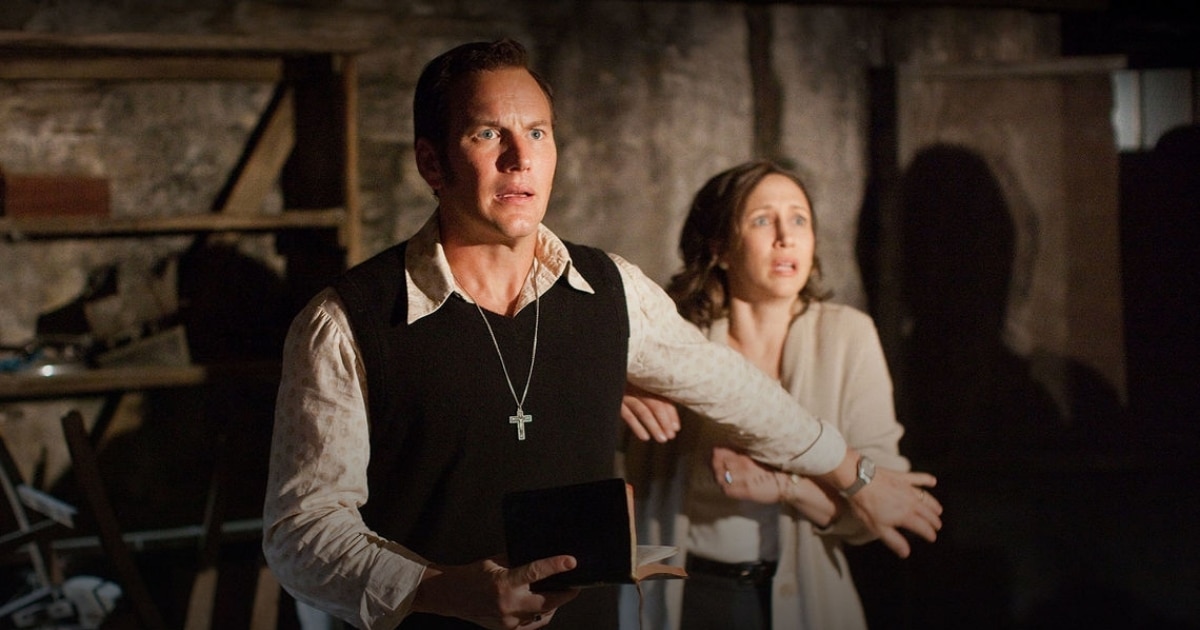 The Conjuring is the newest film on our Halloween movie list, but it'll soon be joining the ranks of other classic Halloween movies.
The film tells the story of a family who moves into a home that's been possessed. When terrible things start to happen, they hire a pair of paranormal investigators to help. The film is partially based on the lives of real paranormal investigators from the 1970s.
Wrap Up
That wraps up our list of the 20 best classic Halloween movies. Now it's time to rewatch some of your favorites or add some new good Halloween movies to your list. These top Halloween movies are sure to keep you up every night in October!
Besides, we think you will need some ideas to decorate your house for Halloween because there is nothing happier than decorating your house for Halloween with your family. So, "How To Choose The Best Outdoor Halloween Decorations 2021" is definitely for you or you can click here to find more unique Halloween items.
>>>>>>>> Follow our CubeBik Blog for more interesting tips <<<<<<<<