When it comes to planning a wedding, one of the most exciting and important decisions you'll make is choosing the perfect wedding dress.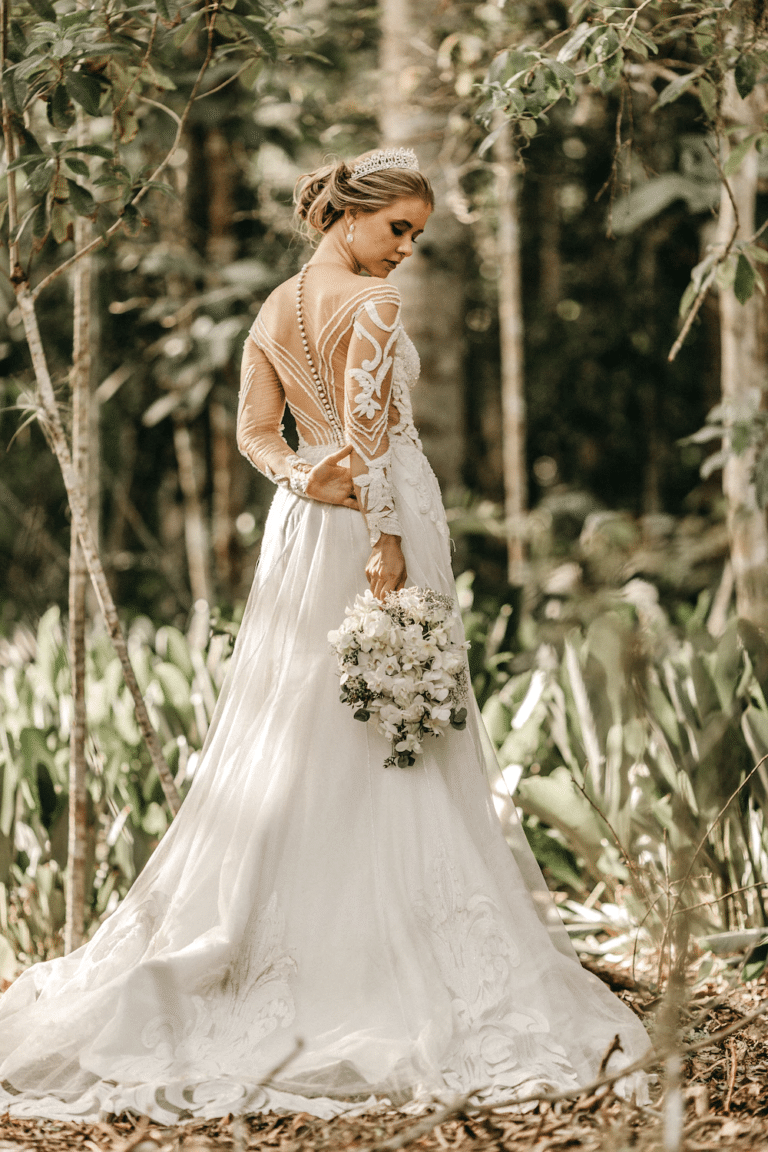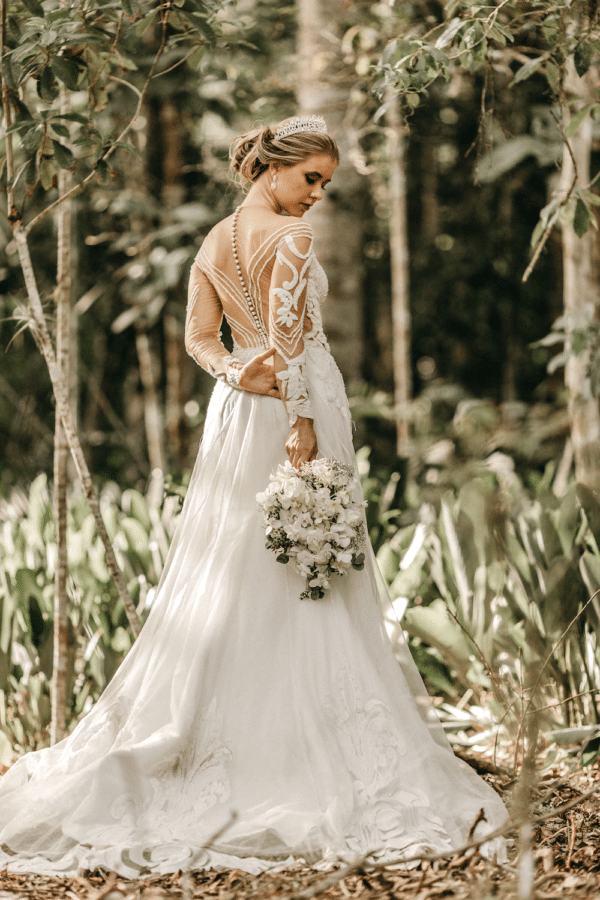 When it comes to planning a wedding, one of the most exciting and important decisions you'll make is choosing the perfect wedding dress. Your wedding dress is a reflection of your style and sets the tone for the entire event. With so many options available, it can be overwhelming to find the dream dress, that makes you feel like a beautiful bride. In this article, we'll delve into a world of wedding dress ideas, ranging from timeless traditions to contemporary styles, to inspire and guide you in finding the dress of your dreams.
Understanding the Importance of Wedding Dress Selection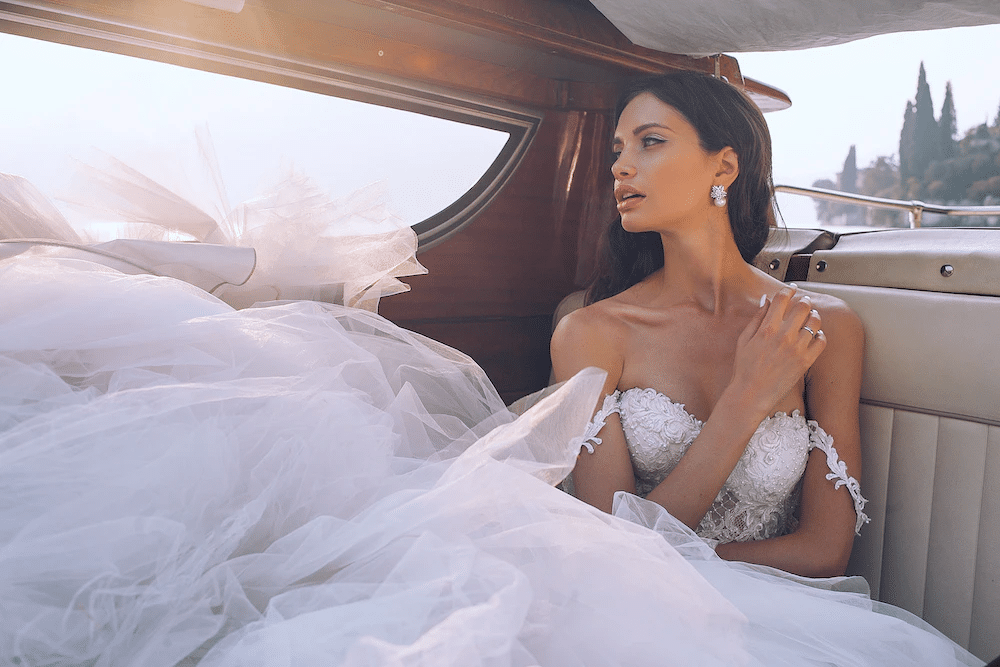 The wedding dress holds immense significance in a bride's life. It symbolizes love, purity, and the beginning of a new chapter. It's the dress that all eyes will be on, and it's crucial to select a wedding gown that not only complements your figure but also captures your essence. The right wedding dress has the power to make you feel confident, radiant, and truly special on your big day.
Factors to Consider When Choosing a Wedding Dress
When it comes to choosing the perfect wedding dress, there are several factors to consider that can greatly influence your decision. By taking these factors into account, you can ensure that the dress you choose aligns perfectly with your vision and makes you feel like the most beautiful bride on your big day.
Considering Fabrics and Details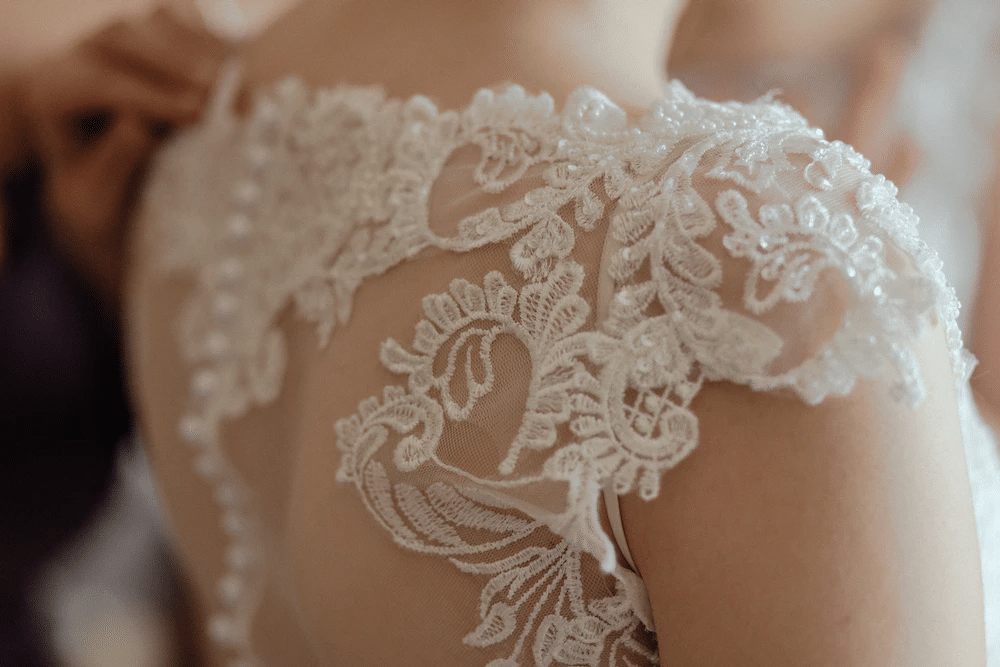 The choice of fabric and details can significantly impact the overall look and feel of your wedding dress. Here are some popular fabric options to consider:
Lace: Lace is a timeless fabric that adds an element of romance and femininity to any wedding dress. Whether used for delicate sleeves, intricate overlays, or as an all-over design, lace can create a stunning and ethereal look.

Satin: Satin is a luxurious and glossy fabric that offers a classic and elegant aesthetic. It drapes beautifully and is often used for structured ball gown silhouettes.

Tulle: Tulle is a lightweight and sheer fabric that adds volume and movement to a wedding dress. It is commonly used for creating dreamy skirts and layers.

Chiffon: Chiffon is a soft and flowing fabric that is perfect for creating lightweight and ethereal wedding dresses. It is commonly used for bohemian and beach-inspired bridal looks.
In addition to fabrics, pay attention to the dress's details, such as beading, embroidery, appliques, and sequins. These embellishments can add sparkle and personality to your dress, making it truly unique.
Reflecting Your Style: Choosing a Dress that Matches Your Personal Taste and Wedding Theme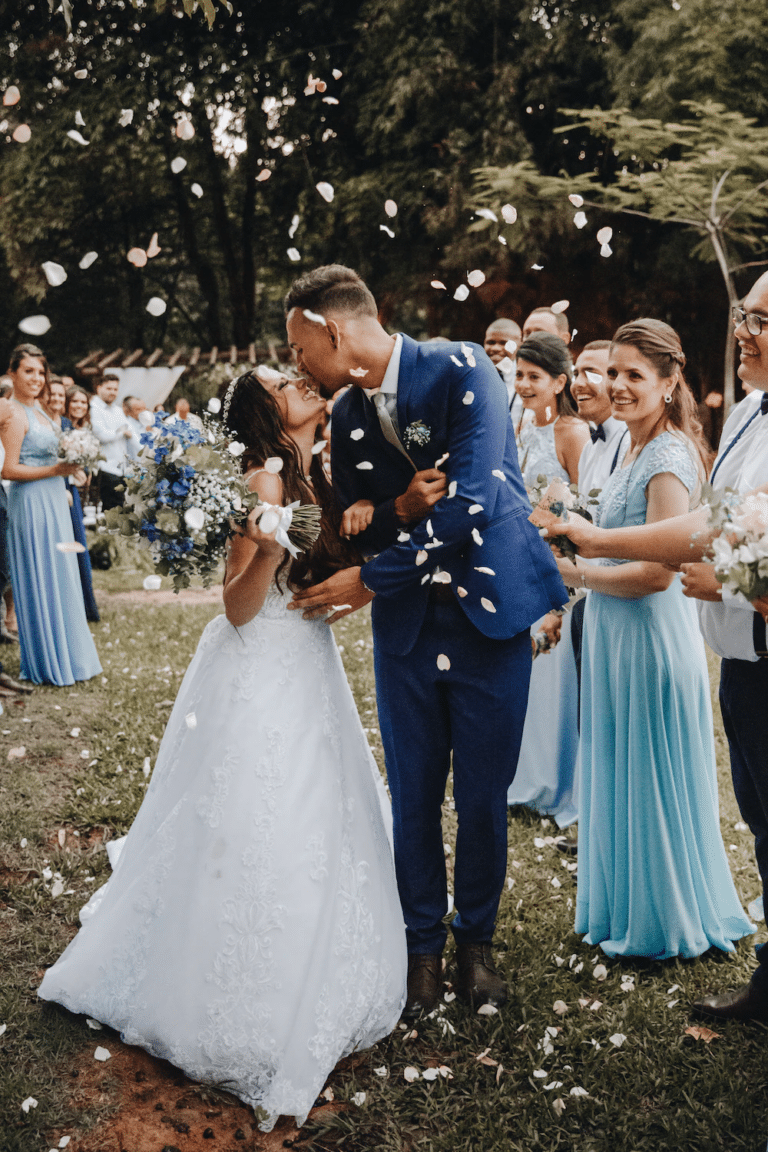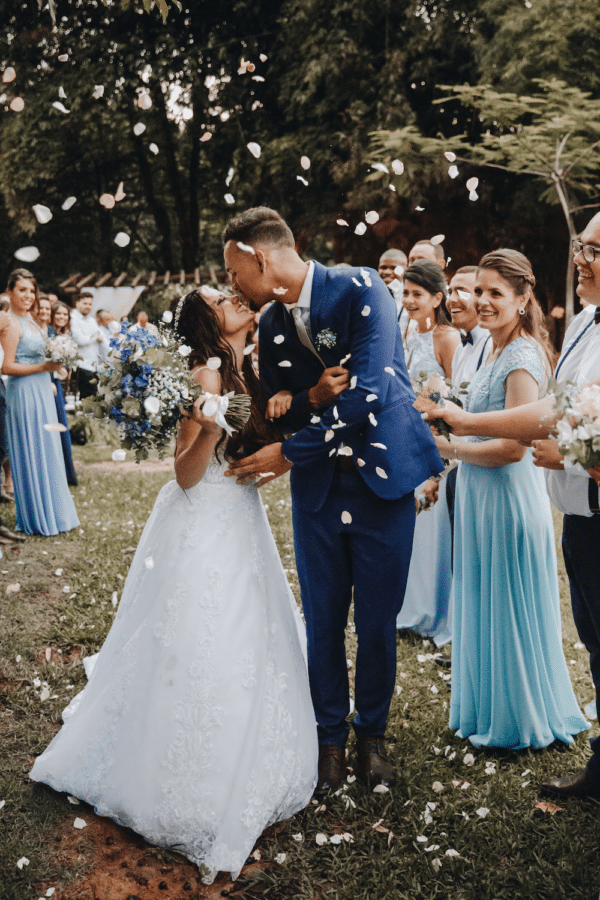 One of the first things to consider is your personal style and the overall theme of your wedding. Whether you're dreaming of a traditional, romantic affair or a modern, chic celebration, there are wedding dress ideas to suit every taste. For a classic look, opt for a timeless A-line or a ball gowns' silhouette with delicate lace details. If you're looking to make a bold statement, consider the more unique styles of wedding dresses with unexpected elements like colorful embroidery or dramatic sleeves.
Beyond Traditional: Exploring a Palette of Colors for a Unique and Personalized Look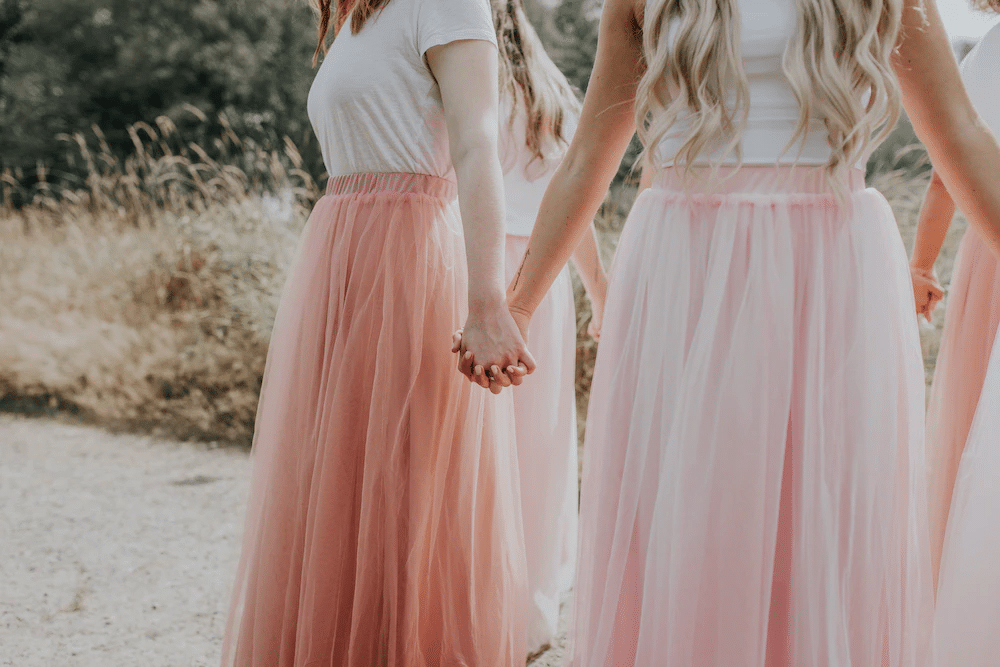 While white is the traditional choice for wedding dresses, don't be afraid to explore other colors for a more unique and personalized bridal look. Blush, champagne, or even bold shades like red or blue can make a striking statement. These non-traditional wedding dresses can be particularly stunning for summer weddings, adding a pop of color against the backdrop of vibrant blooms and lush greenery.
Unconventional Chic: Making a Bold Statement with Alternative Wedding Dress Ideas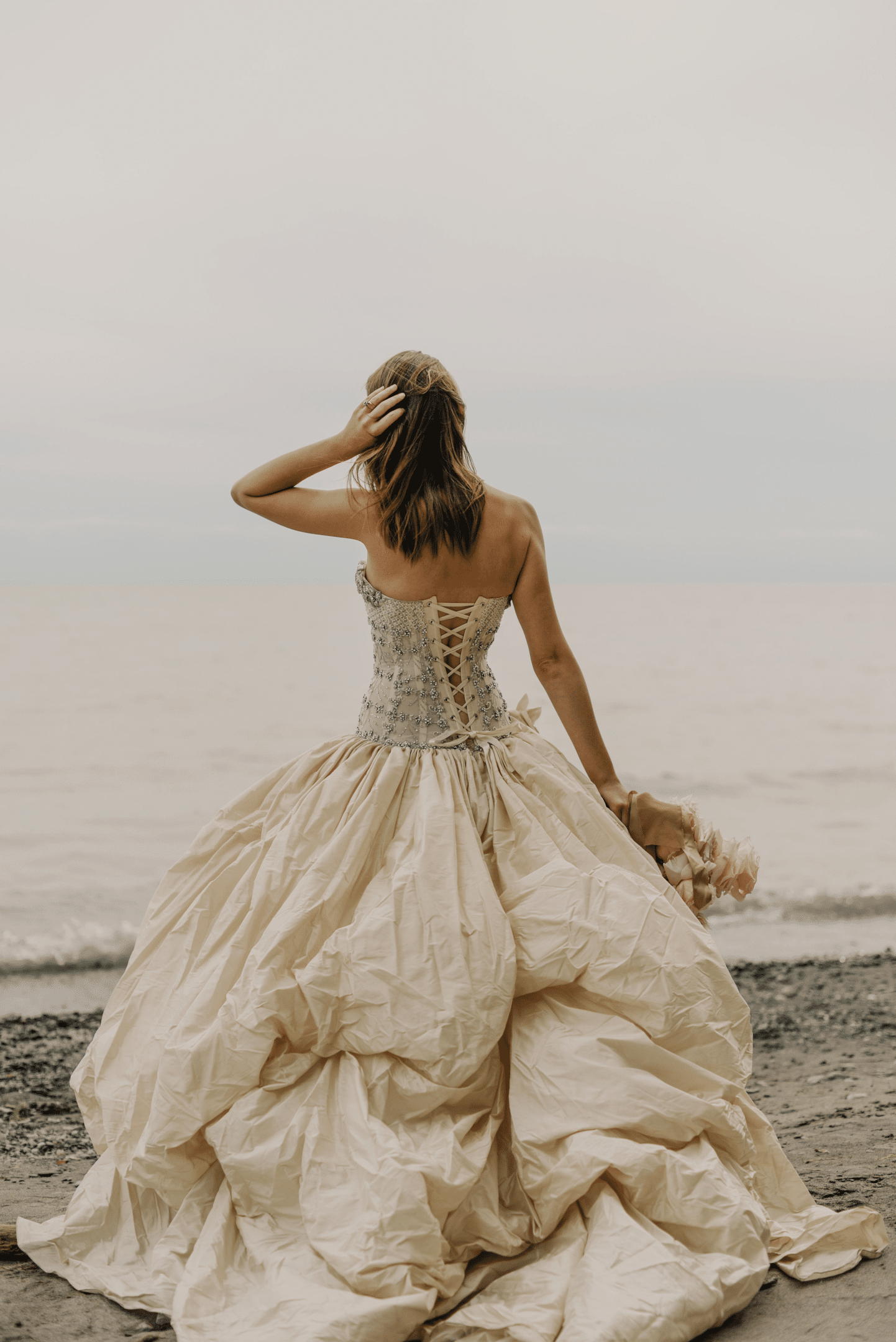 If you're a bride who wants to showcase your individuality and stand out from the crowd, consider unconventional wedding dress ideas. Jumpsuits or pantsuits are a chic and modern alternative that exude confidence and style. They're particularly popular for city weddings or more intimate gatherings. Alternatively, consider separates, such as a crop top and skirt or a bodysuit and flowy pants, for a fashion-forward and unexpected bridal look.
Adding the Perfect Touch: Elevating Your Ensemble with Accessories that Speak Your Style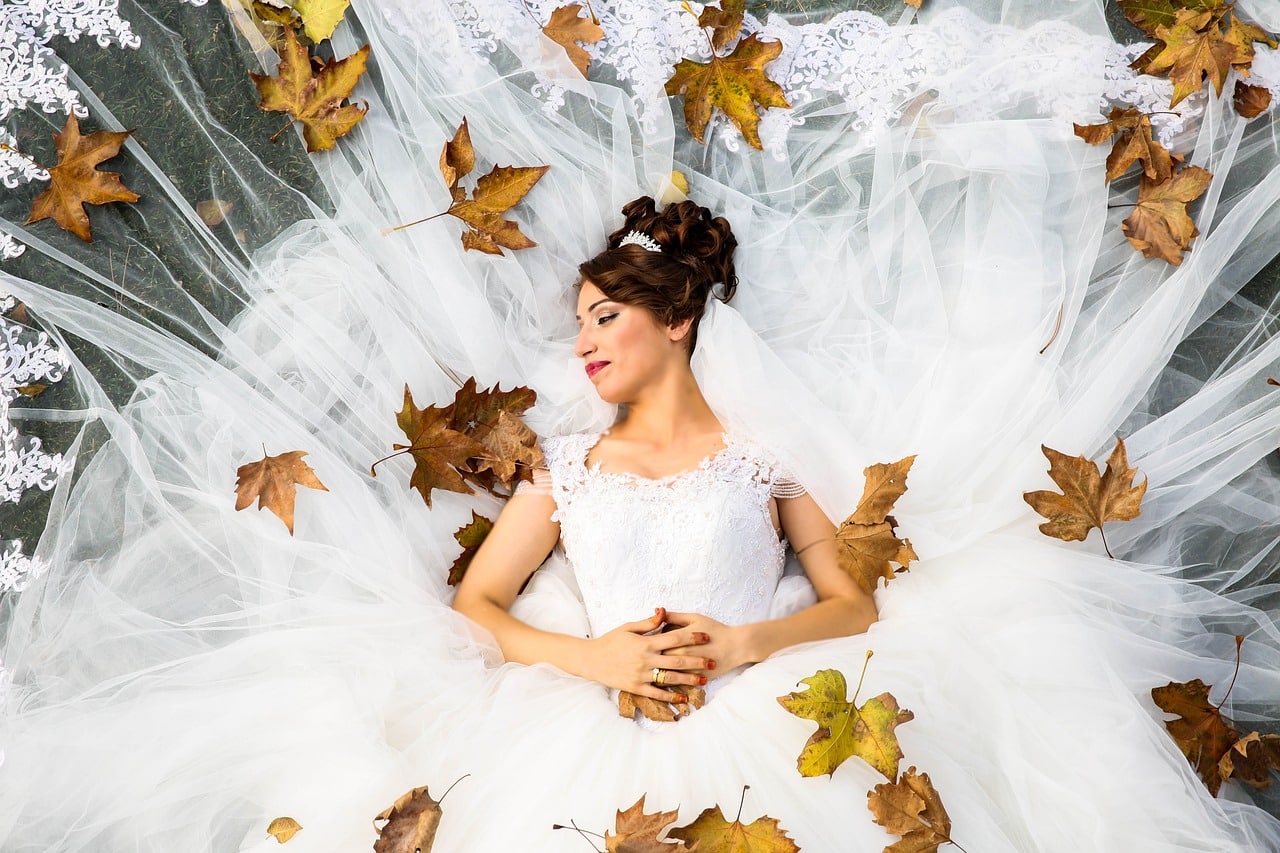 Accessories also play a significant role in elevating your wedding dress and adding your personal touch. Wedding dress ideas become even more important when considering the perfect accessories. Delicate floral crowns, sparkling hairpieces, or statement earrings can enhance your overall look and complement the style of your dress. Don't forget about shoes—whether you opt for classic heels, bohemian sandals, or even sneakers, make sure they reflect your personality and ensure comfort throughout your big day.
Be the Radiant Bride: Staying True to Yourself and Finding the Perfect Wedding Dress Ideas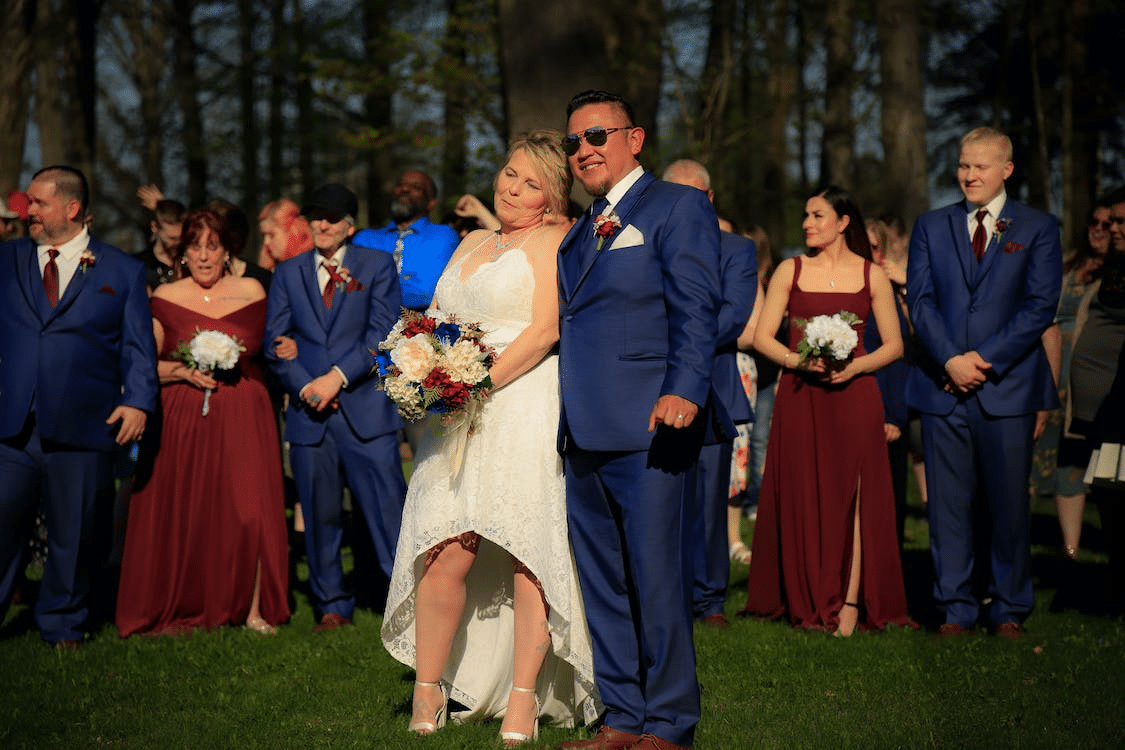 When it comes to selecting the perfect wedding dress, it's crucial to stay true to yourself and discover ideas that make you feel confident and beautiful. After all, this is your wedding day, and you deserve to shine in a dress that reflects your unique style and personality. Take the time to explore a variety of top wedding dress ideas, including breathtaking designs and exquisite details. Experiment with different styles, and trust your instincts as you embark on this exciting journey. By carefully considering your personal preferences, the wedding theme, and the season, you'll unveil a stunning dress that will make your wedding day truly unforgettable.
Consider Your Body Shape and Proportions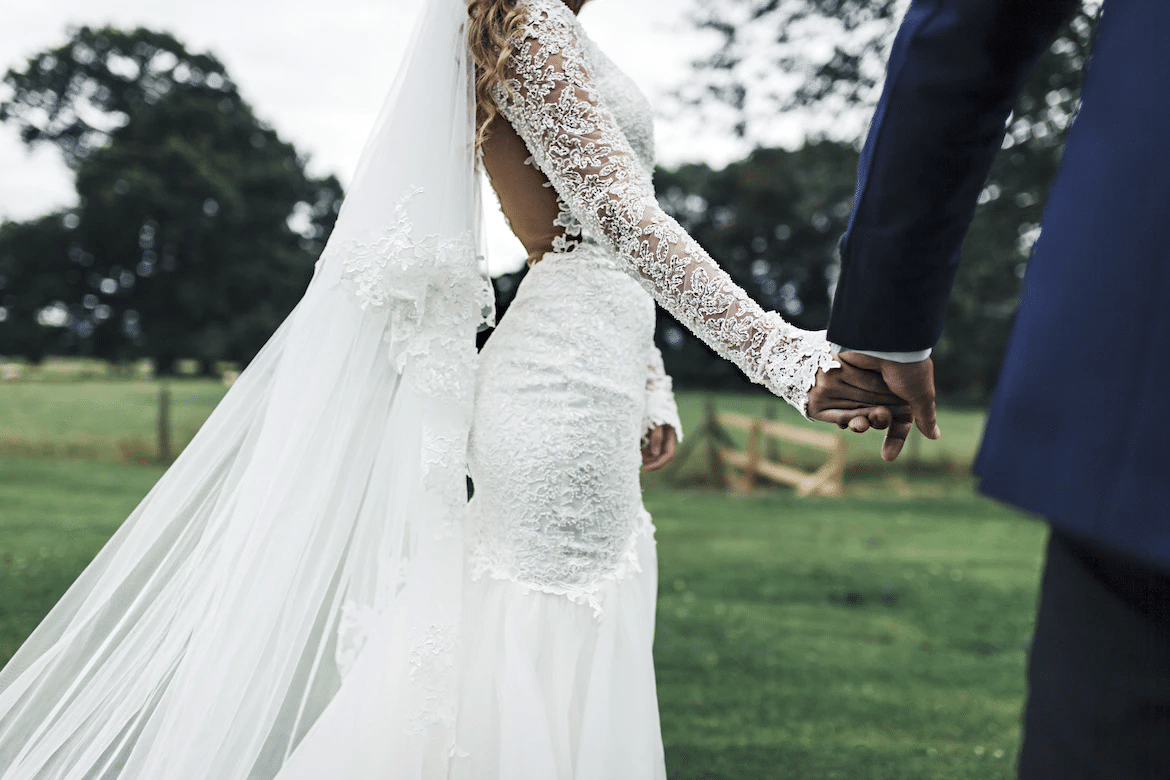 Different wedding dress styles flatter different body shapes and proportions. Understanding your body type can help you select a dress that accentuates your best features. For example:
Ball Gown: Ideal for creating an hourglass shape, this silhouette cinches at the waist and flares out into a full skirt, suitable for most body types.

A-line: This classic silhouette is universally flattering, gently skimming the body from the bust to the hem, creating an elongated and balanced look.

Mermaid/Trumpet: Fitted through the bodice and hips, this style flares out below the knees, highlighting curves and creating a glamorous and dramatic effect.

Sheath: A slim and form-fitting silhouette that follows the body's natural line, perfect for showcasing a lean figure.
Traditional Wedding Dress Ideas: Timeless Elegance and Enduring Beauty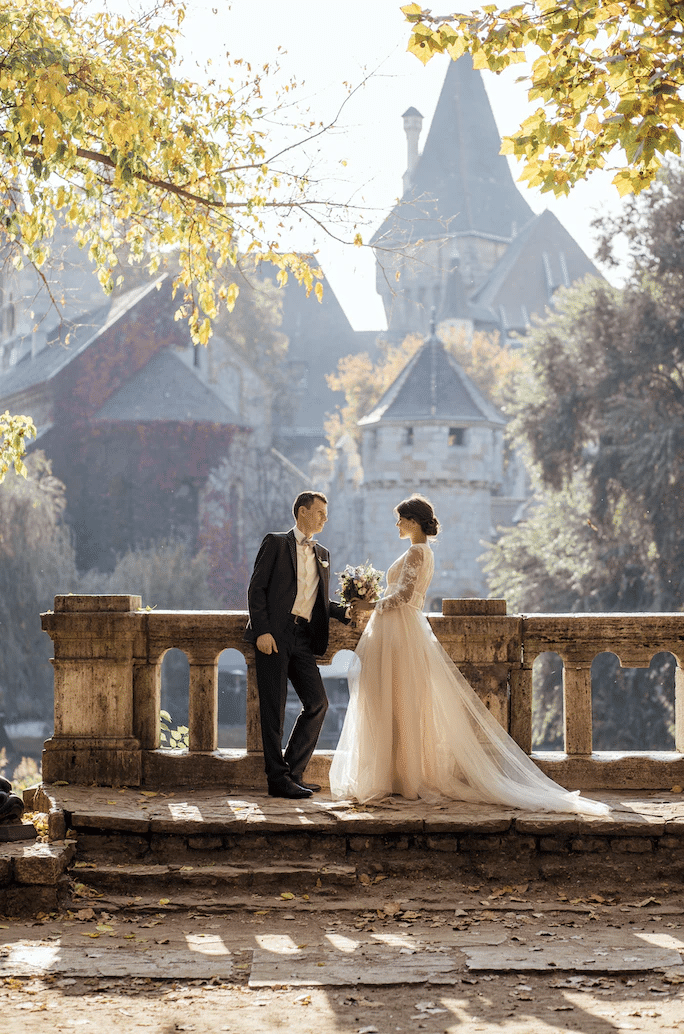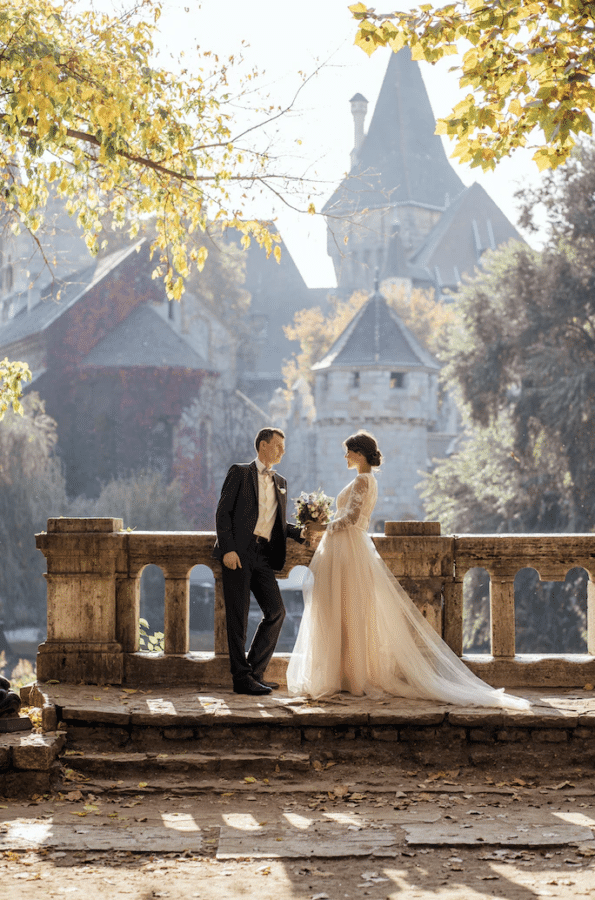 If you're a bride who appreciates timeless elegance, traditional wedding dress styles might be the perfect fit for you. These classic lace designs have stood the test of time and continue to exude beauty and sophistication.
Classic Ball Gown
The ball of gowns silhouette is a dreamy and romantic choice for brides, featuring a fitted bodice and a voluminous skirt that cascades into a full train. This style of gowns is perfect for brides who want to feel like a princess on their special day.
A-Line Silhouette
The A-line silhouette is universally flattering and suits various body types. It features a fitted bodice that gradually flares out from the neckline and waist, resembling the shape of an uppercase "A." This style offers a balance between elegance and comfort.
Mermaid or Trumpet Style
For brides who want to showcase their curves, a mermaid or trumpet-style dress is an excellent option. This style hugs the body from the bust to the knees and then flares out dramatically, creating a captivating and glamorous look.
Sheath or Column Dresses
Sheath or column dresses are sleek, minimalist, and effortlessly elegant. They drape smoothly over the body, highlighting the natural contours without excessive volume. This style is ideal for brides who prefer a more understated and contemporary look.
Vintage Wedding Dresses for a Romantic Look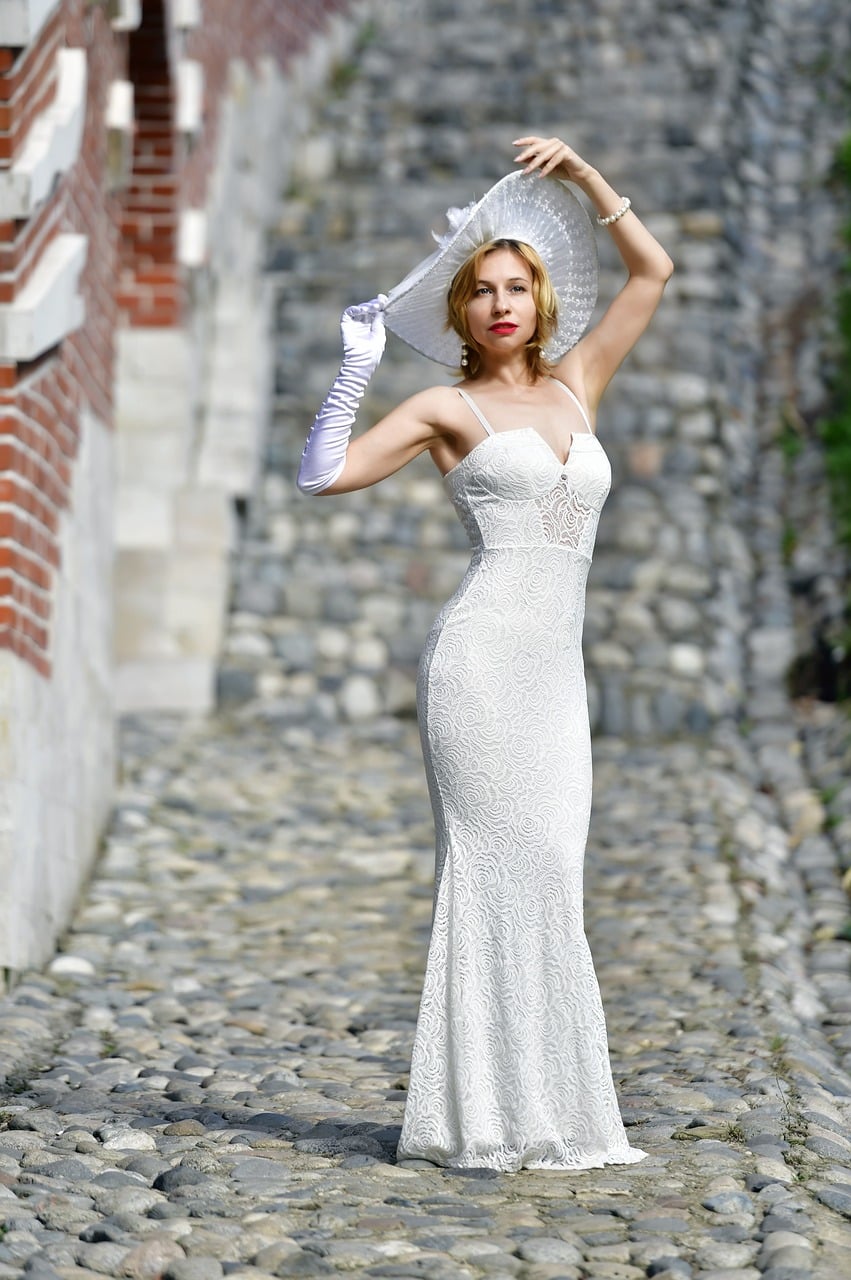 Vintage wedding dresses possess an undeniable charm that infuses bridal ensembles with a nostalgic and romantic brides ambiance. For brides seeking timeless elegance and a connection to eras of the past, a vintage wedding dress proves to be an ideal choice.
Within the realm of vintage wedding dresses, an assortment of styles and eras awaits the bride for exploration. Let us delve into some of the most popular looks that can help brides achieve a romantic and enchanting aesthetic.
Victorian Influence: Embrace the opulence and grace of the Victorian era by selecting a wedding dress that draws inspiration from this period. Picture high necklines, intricate lace detailing, long sleeves and dramatic silhouettes. The pairing of a corseted bodice with a full skirt can create a regal, elegant and romantic look.
Art Deco from the 1920s: Channel the glitz and glamour of the Roaring Twenties through an Art Deco-influenced wedding dress. Seek out dropped waists, beaded embellishments, and geometric patterns. An adorned sheath or column silhouette, featuring exquisite beading, can transport you to the Jazz Age.
1950s Retro Vibes: Capture the timeless elegance of the 1950s with a retro-inspired wedding dress. Opt for a tea-length or full-skirted gown, complemented by nipped-in waistlines and sweetheart necklines. The romantic mood is improved with the addition of a flower design with a vintage feel or a delicate lace overlay.
Bohemian Chic: Embrace a free-spirited and ethereal vibe with a bohemian-inspired vintage wedding dress. Look for flowing fabrics, bell sleeves, and nature-inspired embellishments. The selection of a soft and relaxed silhouette, such as dresses with an empire waist or A-line, brings forth a sense of romance and whimsy.
By exploring these vintage wedding dress styles, brides can discover the perfect bridal gowns to reflect their personal style and create an enchanting atmosphere on their wedding day.
Contemporary and Unique Wedding Dress Ideas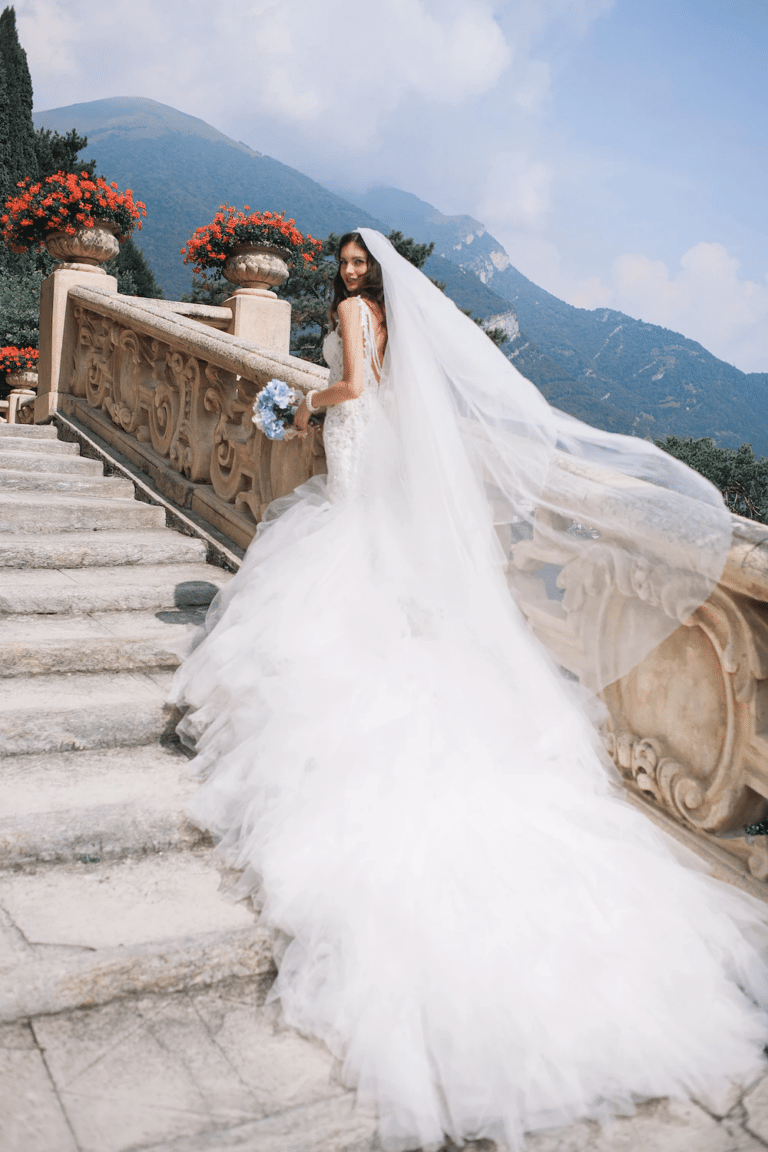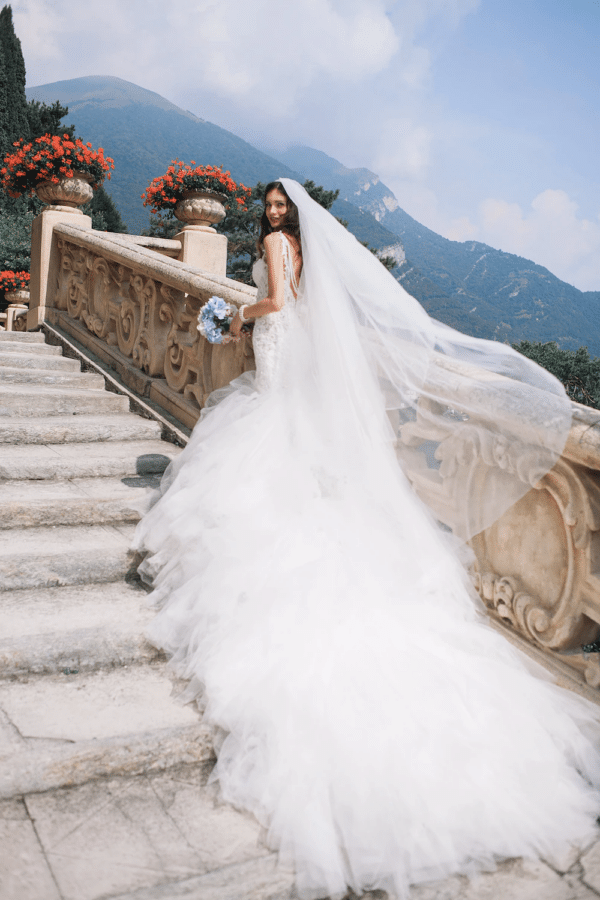 For the modern bride who wants to break away from tradition and make a statement, there are plenty of contemporary and unique wedding dress ideas to explore. These unconventional choices allow you to express your individuality and create a stunning and lasting impression.
Two-Piece Wedding Dress
A two-piece wedding dress adds a modern twist to the traditional bridal look. It typically consists of a separate top and skirt or pants, allowing you to mix and match styles and fabrics. This option is perfect for brides who want versatility and the ability to re-wear their wedding outfit.
Colorful Wedding Dresses
While white is the traditional choice for wedding dresses, don't be afraid to experiment with color. Pastel shades, subtle blush tones, or even bolder hues like red or blue can create a striking and memorable look. Choose a color that resonates with your personality and complements your complexion.
These non-traditional wedding dresses can be particularly stunning for summer weddings, adding a pop of color against the backdrop of vibrant blooms and lush greenery
High-Low Hemline Dresses
High-low hemline dresses feature a shorter front hemline that gradually lengthens towards the back. This asymmetrical style adds a touch of whimsy and allows you to show off your shoes while still enjoying the elegance of a traditional gown.
Bohemian-Inspired Wedding Dresses
Bohemian-inspired wedding dresses are characterized by their ethereal and relaxed vibe and romantic details. They often feature flowing fabrics, intricate lace details, and romantic silhouettes. These casual wedding dresses are perfect for outdoor or rustic-themed weddings.
Jumpsuits and Pantsuits
For the fashion-forward bride who wants to break away from the conventional dress, jumpsuits dresses and pantsuits dresses offer a chic and sophisticated alternative. These stylish ensembles exude confidence and allow for ease of movement, perfect for brides who want to dance the night away.
Incorporating Personal Touches into the Wedding Dresses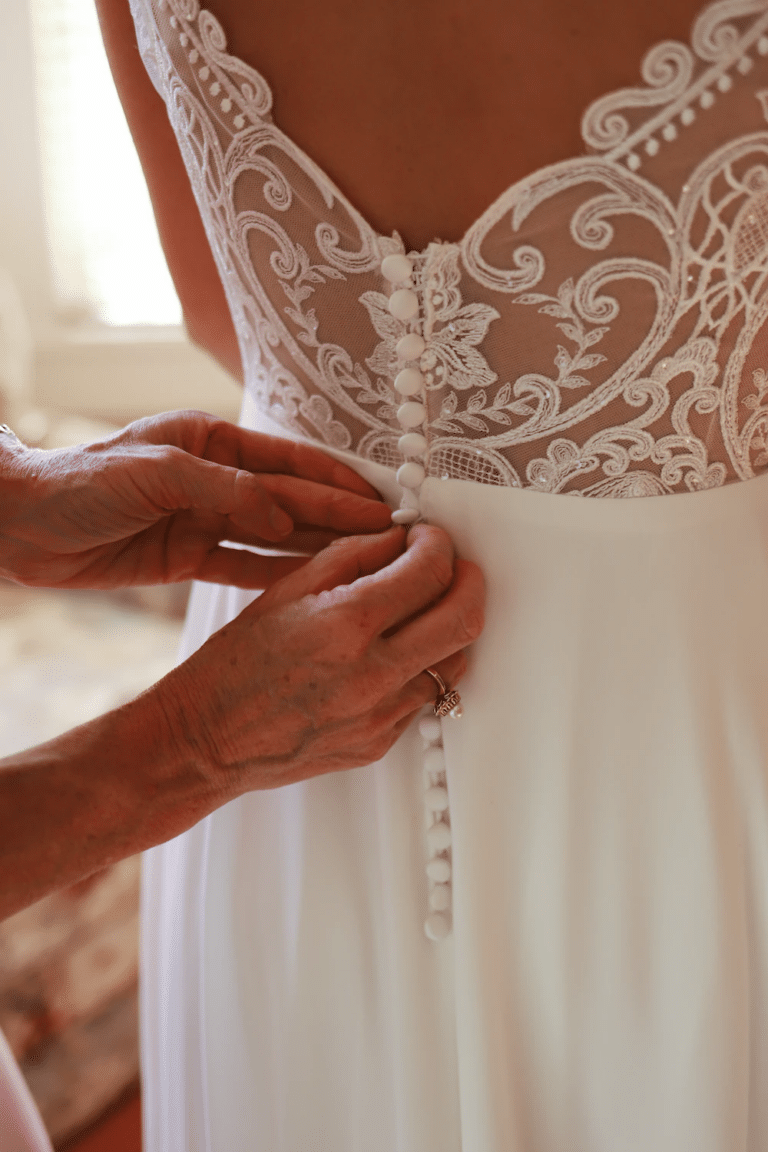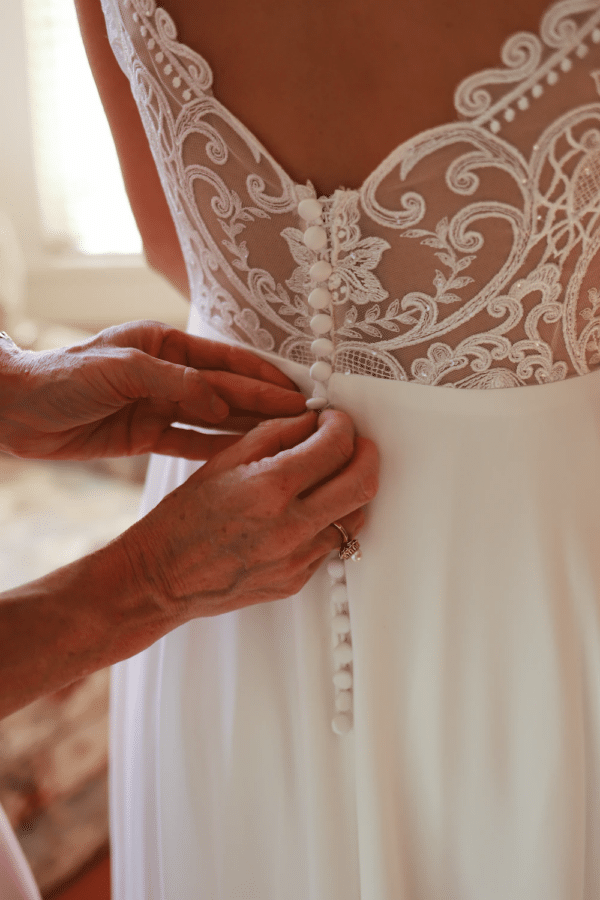 To make your wedding dress truly unique and special, consider adding personal touches that reflect your personality and love story. These customizations can elevate your wedding dress and make it a cherished heirloom for generations to come.
Custom Embroidery and Monograms
Embroidery and monograms are excellent ways to incorporate meaningful details into your wedding dress. You can embroider your initials, wedding date, or a sentimental quote onto the fabric. These personalized touches add a sentimental and intimate element to your gowns too.
Statement Accessories
Accessories can transform a simple wedding dress into a show-stopping ensemble. Consider adding a statement belt, a dazzling tiara, or a vintage-inspired veil to enhance your overall look. With these accessories, you may show off your unique sense of style and create a truly unique bridal outfit.
Adding a Pop of Color
If you want to add a touch of color to your wedding dresses without fully deviating from tradition, consider subtle color accents. Delicate pastel ribbons, lace, colored sashes, or floral appliques can infuse your dress with a hint of vibrancy while maintaining its classic appeal.
Wedding Dress: Tips and Tricks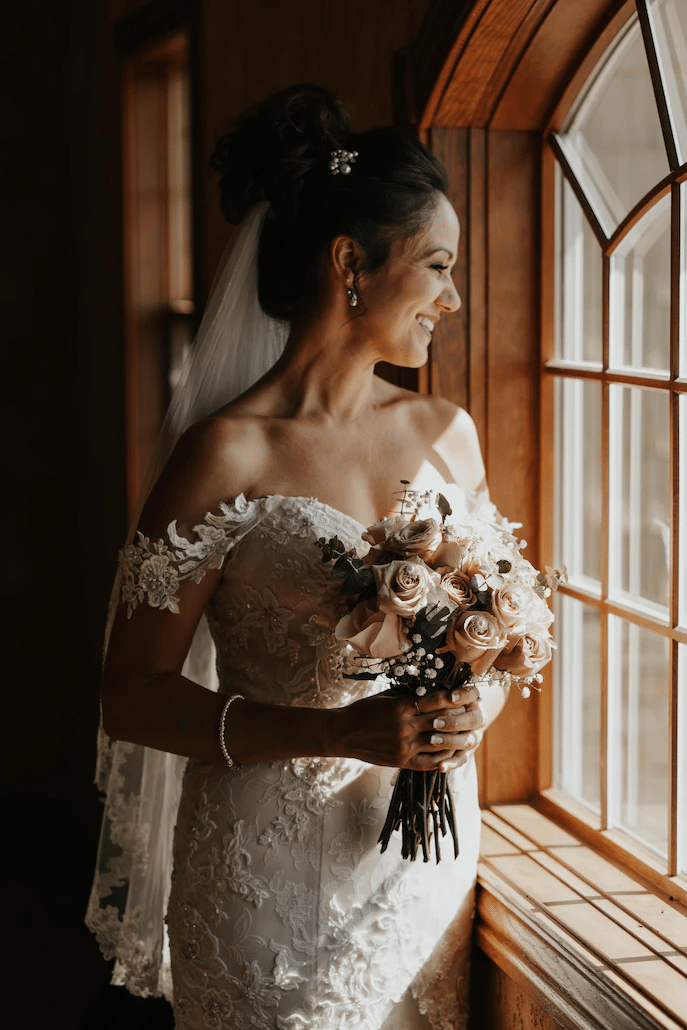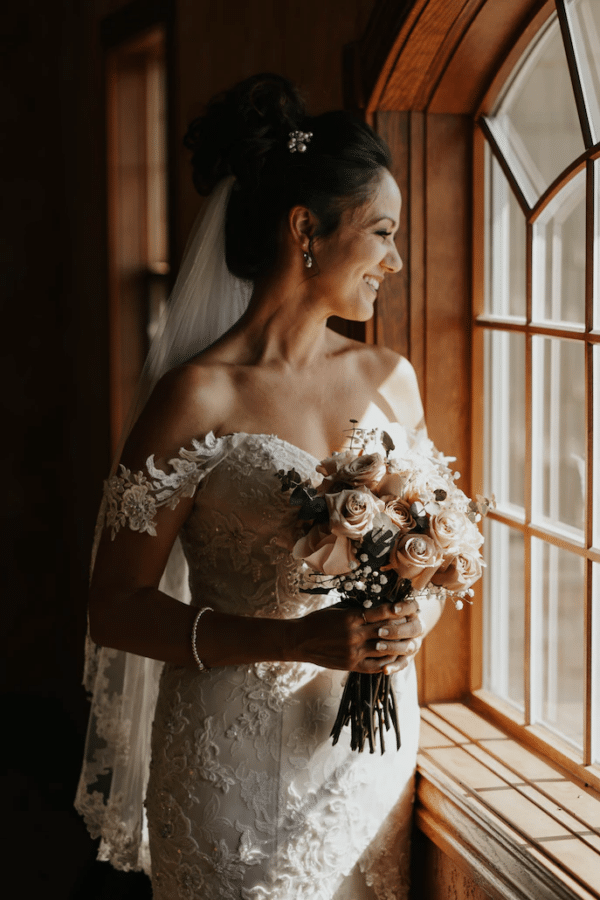 Shopping for a wedding dress can be a thrilling experience, but it can also be overwhelming. Here are some tips and tricks to help you navigate the process and find the dress that fulfills your dreams.
Set a Realistic Budget
Wedding dresses come in various price ranges, so it's essential to set a realistic budget. Factor in alterations, accessories, and any additional costs when determining your dress budget. By having a clear budget in mind, you can focus your search on wedding dresses within your price range and avoid any financial stress.
Start Early and Do Research
It's advisable to start looking for your wedding dresses and bridal show at least 8 to 12 months before your wedding date. This allows ample time for fittings, alterations, and any unexpected delays. Begin your wedding dresses and bridal show research by browsing bridal magazines, online bridal galleries, and social media platforms to gather inspiration.
Try Different Styles and Silhouettes
While you may have particular wedding dress ideas in mind, don't be afraid to step out of your comfort zone and try on unique wedding dresses with different silhouettes. Wedding dress shopping is an opportunity to explore various options and discover styles that flatter your body shape in unexpected ways.
Consider the Season and Weather
The time of year and weather conditions during your wedding should be taken into consideration when selecting your dress. For a summer wedding, lighter fabrics like chiffon or organza can keep you comfortable. For a winter wedding, heavier fabrics like satin or velvet may provide warmth. Consider the practicality of the dress in relation to the weather.
Don't Overlook Alterations
Even if you find a dress that is almost perfect, alterations can make a significant difference in achieving the ideal fit. Find a reputable seamstress who specializes in bridal and gowns and alterations to ensure that your dress fits like a glove and accentuates your best features.
Bring Supportive People for Opinions
When you go dress shopping, it's essential to bring a few trusted individuals whose opinions you value. Choose supportive family members or friends who understand your vision and will provide constructive feedback. However, remember that ultimately, the decision should be based on your own preferences and how you feel in the dress.
Trust Your Instincts
When you find the dress that makes your heart flutter and brings tears to your eyes, trust your instincts and wear it. Your gut feeling is often a reliable indicator of whether a dress is the one for you. If it feels right and reflects your personality, it's likely the perfect choice.
Conclusion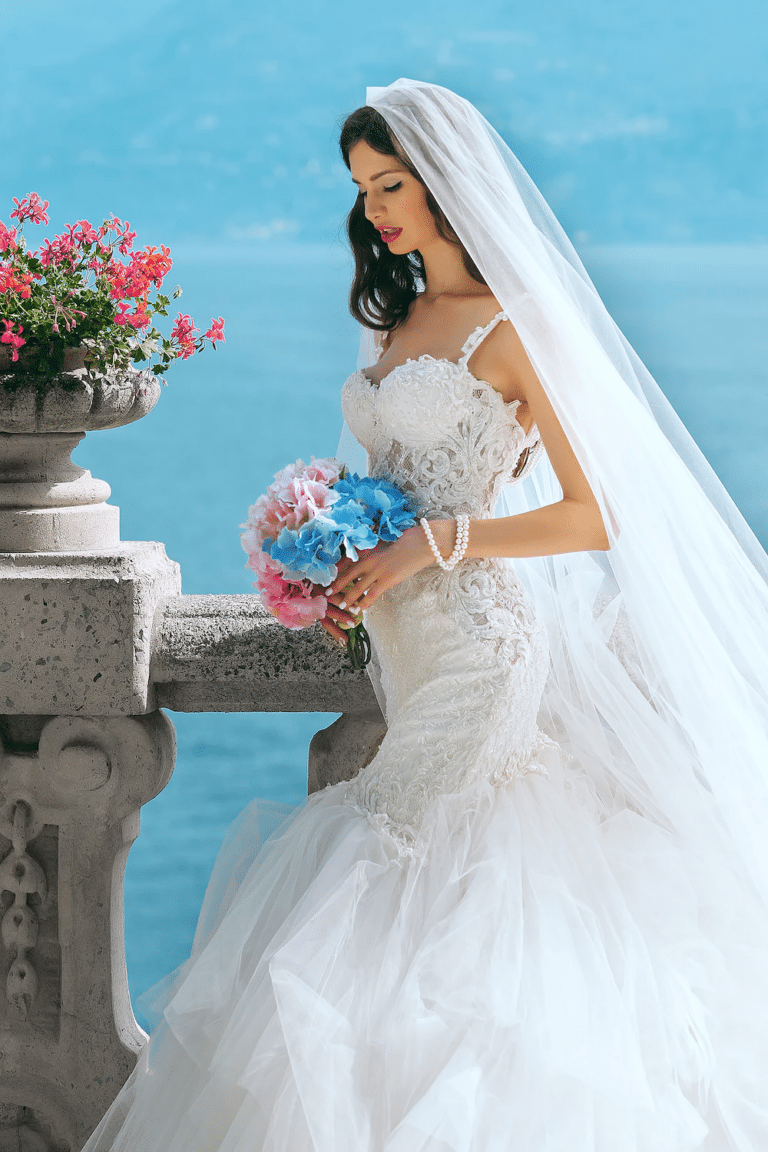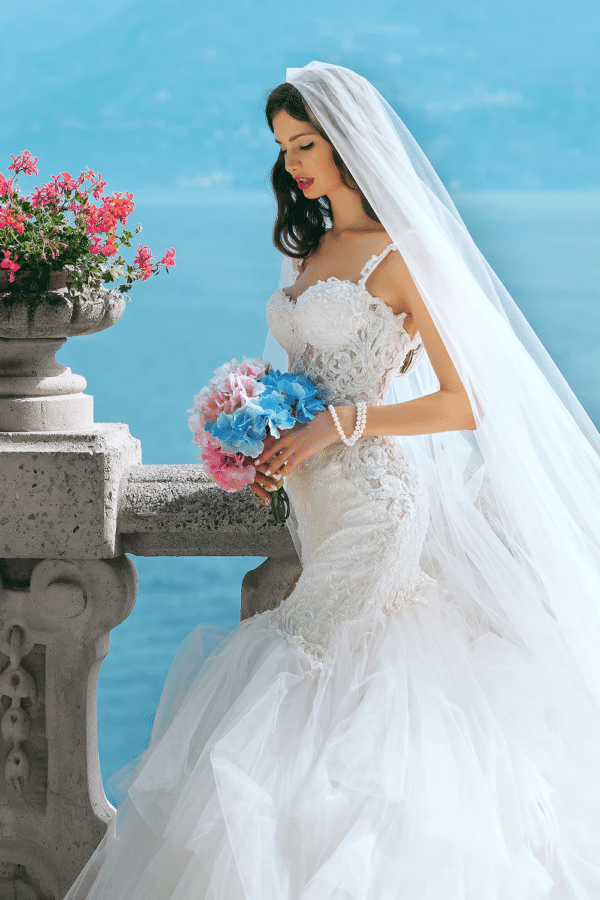 Choosing the ideal wedding dress is an exhilarating journey that allows you to express your individuality and create unforgettable memories. Whether you opt for a traditional, contemporary, or personalized design, the most important thing is to select a dress that makes you feel confident, beautiful, and ready to embark on your journey as a bride. With careful consideration of factors such as your body type and shape, your style, and budget, you'll undoubtedly find the dress of your dreams.
FAQs
Q1: How far in advance should I start looking for a wedding dress?
A1: It's recommended for women to start looking for a wedding dress 8 to 12 months before your wedding date to allow sufficient time for fittings and alterations.
Q2: What if I can't afford an expensive wedding dress?
A2: There are plenty of options unique wedding dresses available at various price points. Consider exploring sample sales, trunk shows, or even renting a dress to find a beautiful wedding gown, that fits within your budget.