Let's explore the meaning behind Christmas cards, it's time to ignite your imagination and help you design with these unique Christmas card ideas.
Christmas is the occasion when people give presents to each other with merry Christmas wishes. In which, Christmas cards play a vital role that make your present more meaningful and impressive with the recipents. These unique Christmas card ideas will help you design your own cards to show your love.
Exploring the Meaning of Christmas Cards
Christmas cards hold a deeper meaning than just a casual piece of paper. They symbolize joy, warmth, love, and good wishes, reminding us of those we hold dear.
The history of Christmas cards began in the 19th century in the UK. Not only were they a method to wish others a merry Christmas, but they also served as a way to stay connected with loved ones. Over the years, this tradition has evolved yet continued, allowing us to share happiness and affection during the festive season.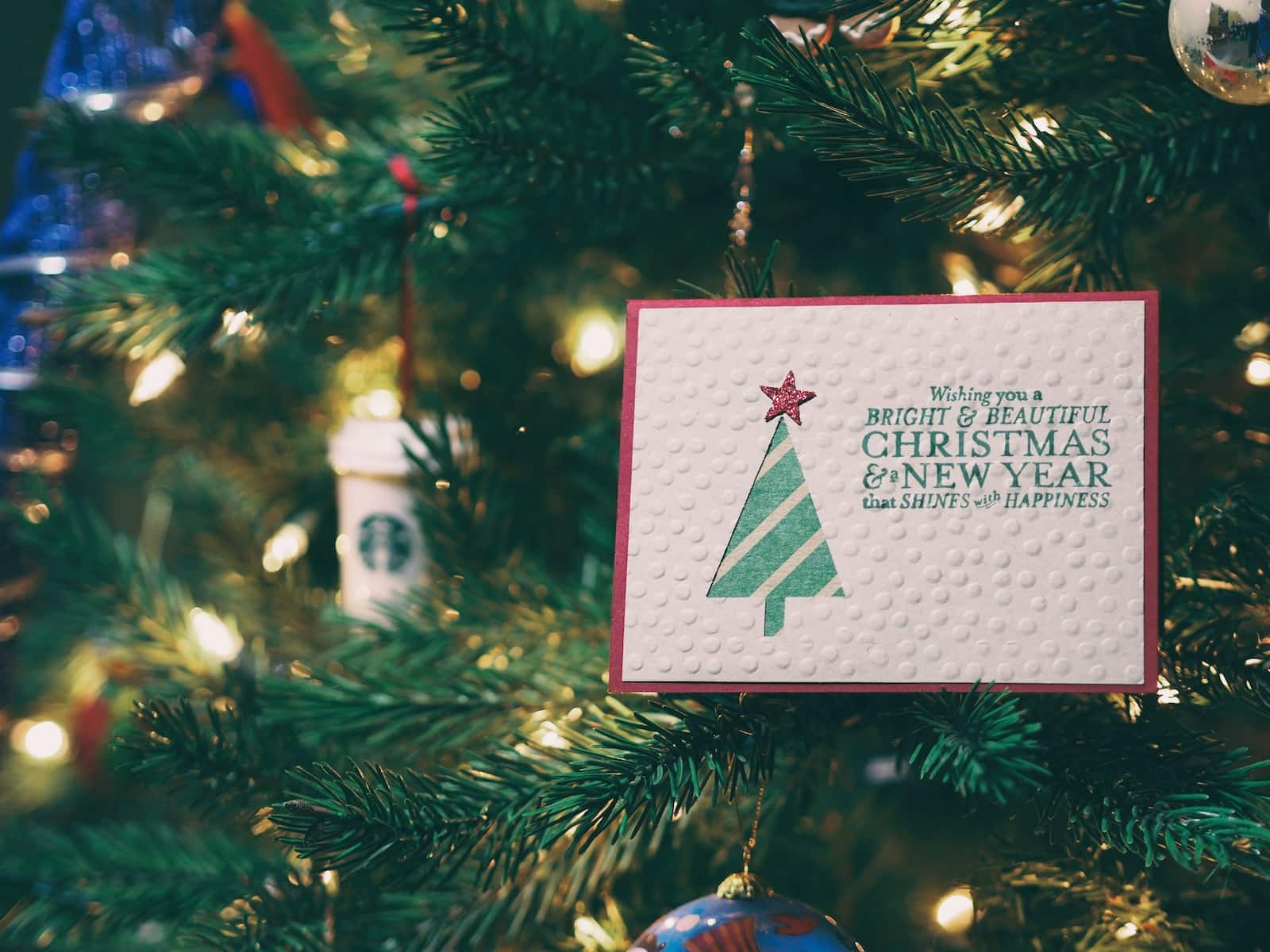 The meaning behind Christmas cards is subjective and personal to each sender and receiver. However, it's exciting to think about your unique interpretation next time you give or receive a Christmas card, isn't it?
Now that we've explored the meaning behind Christmas cards, it's time to ignite your imagination and help you design unforgettable cards. So, where do your preferences lie? Do you prefer something classic and elegant, or something humorous to make your loved ones chuckle?
Discovering Different Styles of Christmas Card Designs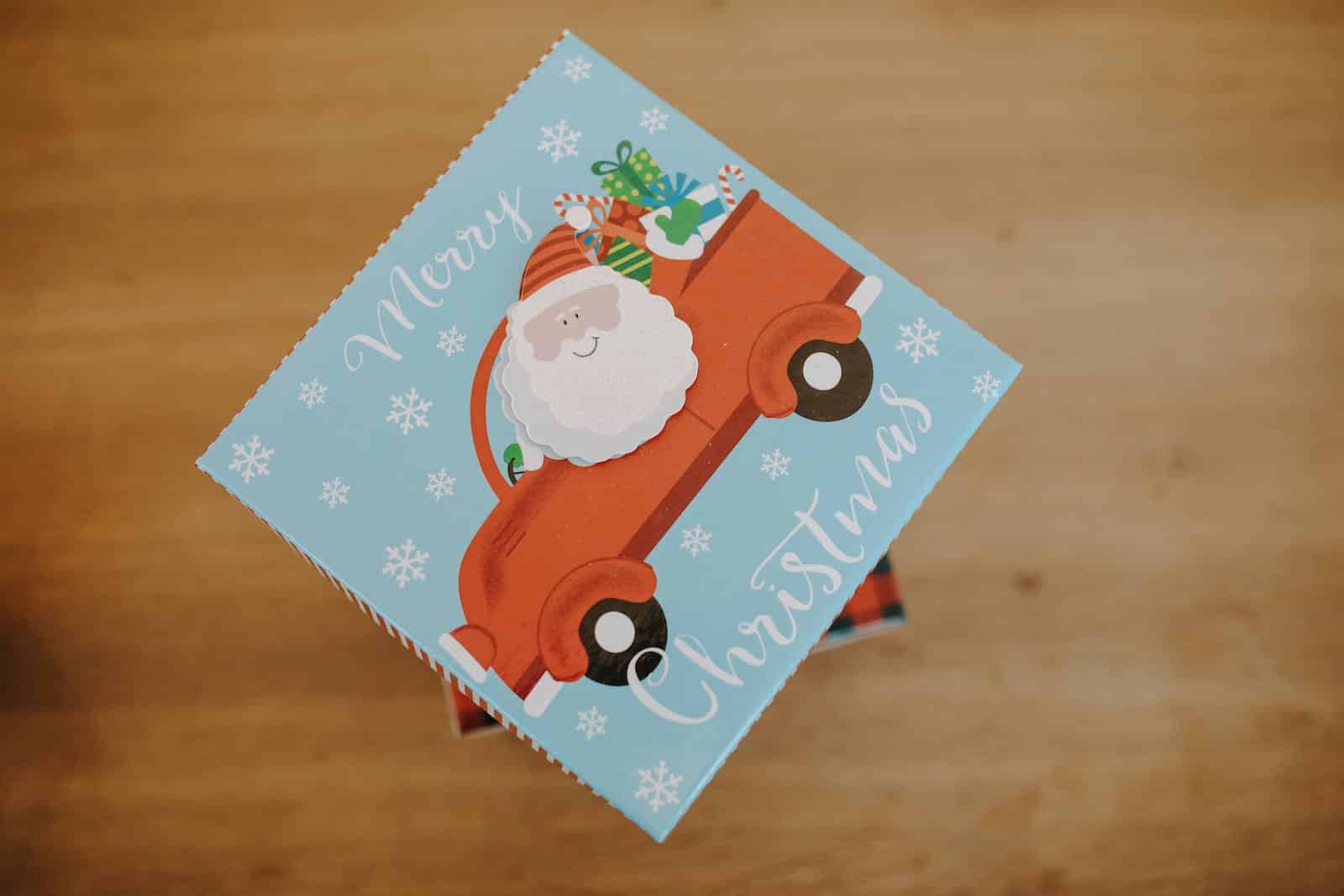 One of the most popular styles of Christmas cards is the traditional design. These cards often feature classic holiday symbols such as Santa Claus, Christmas trees, snowflakes, and reindeer. The colors used in traditional Christmas cards are typically red, green, and gold, which are associated with the festive season. Traditional cards often have a warm and nostalgic feel, evoking the spirit of Christmas past.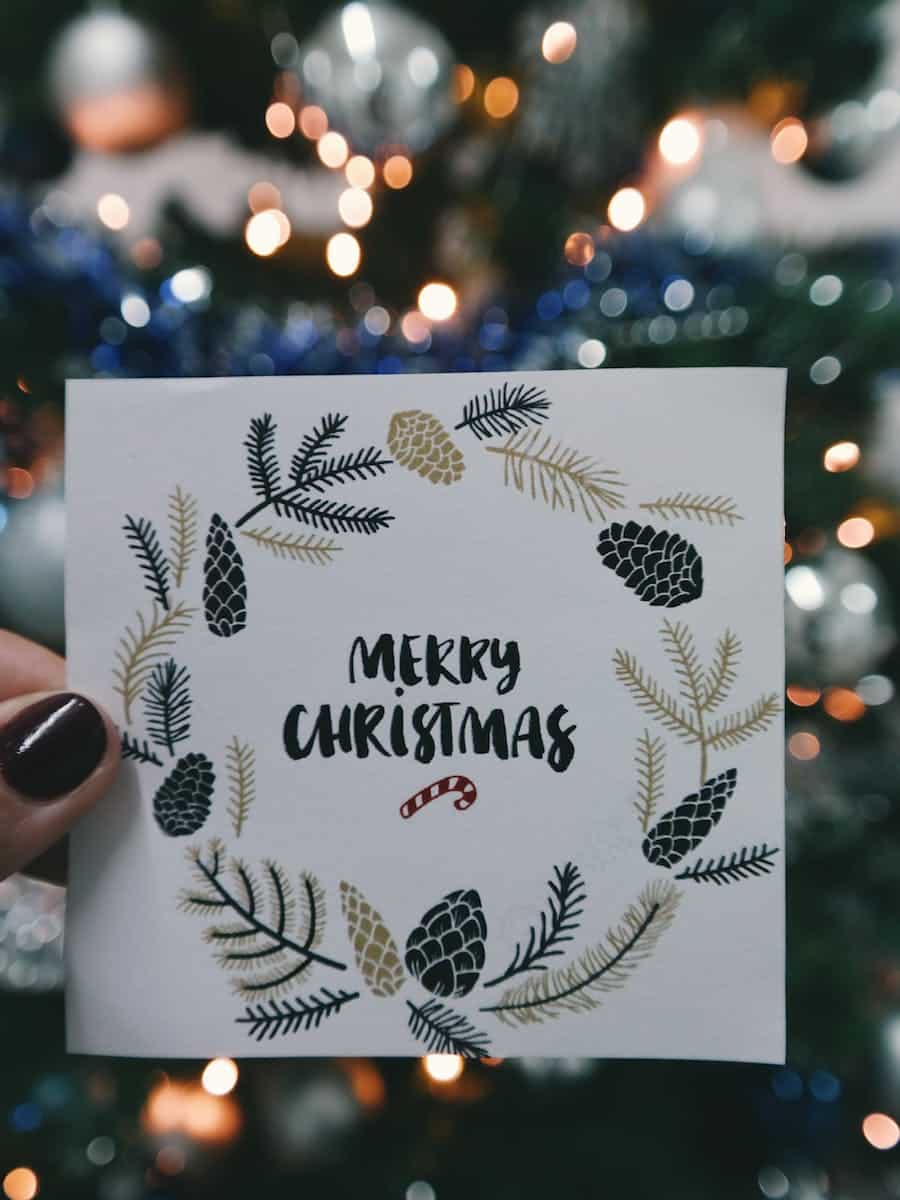 Another style of Christmas card is the modern design. These cards tend to have a more minimalist and sleek look, with clean lines and bold colors. Modern Christmas cards may feature abstract or geometric designs, and they often incorporate non-traditional colors like silver, blue, or purple. These cards appeal to those who prefer a more contemporary and stylish approach to holiday greetings.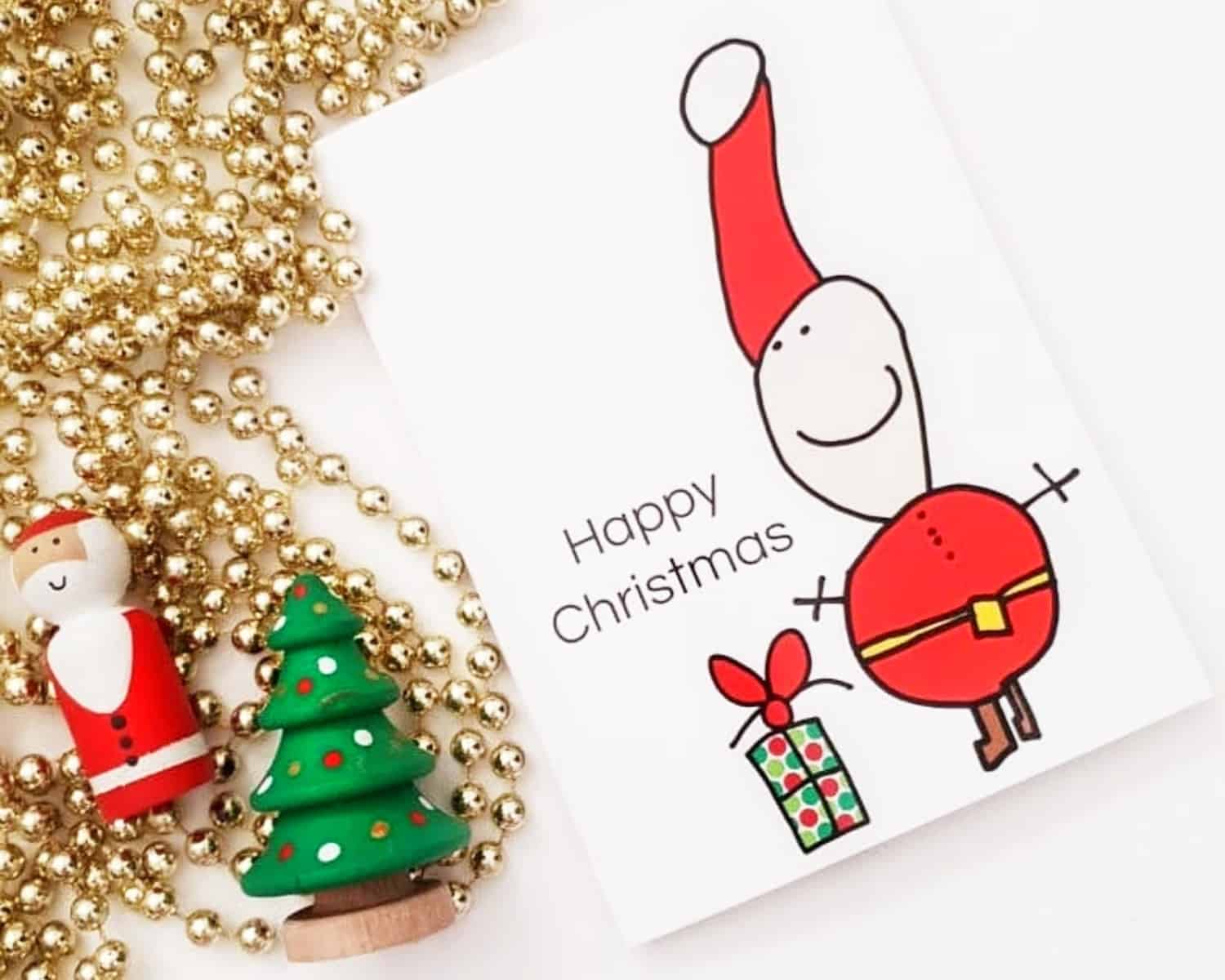 For those who appreciate a touch of humor, there are also funny Christmas cards. These cards feature witty and lighthearted messages, often accompanied by humorous illustrations or cartoons. Funny Christmas cards can bring a smile to the recipient's face and add a playful element to the holiday season. They are a great choice for friends and family who enjoy a good laugh.
If you're looking for a more personalized touch, you can opt for photo Christmas cards. These cards allow you to showcase your own family photos, capturing special moments from the year. Whether it's a candid snapshot or a professionally taken portrait, photo Christmas cards add a personal and heartfelt touch to your holiday greetings. They are a wonderful way to share memories and spread joy to your loved ones.
Lastly, there are also Christmas card religious for those who want to celebrate the religious significance of the holiday. These cards often feature religious symbols such as nativity scenes, angels, or biblical verses. You can involve some Christmas card quotes religious to share the message of faith and reflect on the true meaning of Christmas.
Some examples of Unique Christmas Card Ideas
Christmas Card Ideas Creative
Have you ever considered the value a handmade, personalized Christmas card can hold? Such cards are a unique way of expressing your sentiment and connection to the receiving person. Crafting your own Christmas card designs allows you to incorporate whiffs of your personality, ideas or a specific theme that the recipient can easily relate to or recognize. The cards become not only greetings, but memorable keepsakes.
One creative and unique design incorporates photographs. Why not consider choosing a casual, candid photo that captures the warmth and joy of your relationship with receivers? These Christmas card images, when partnered with a well-penned hearty Christmas wish, establish a sentiment-filled link between you and the recipient.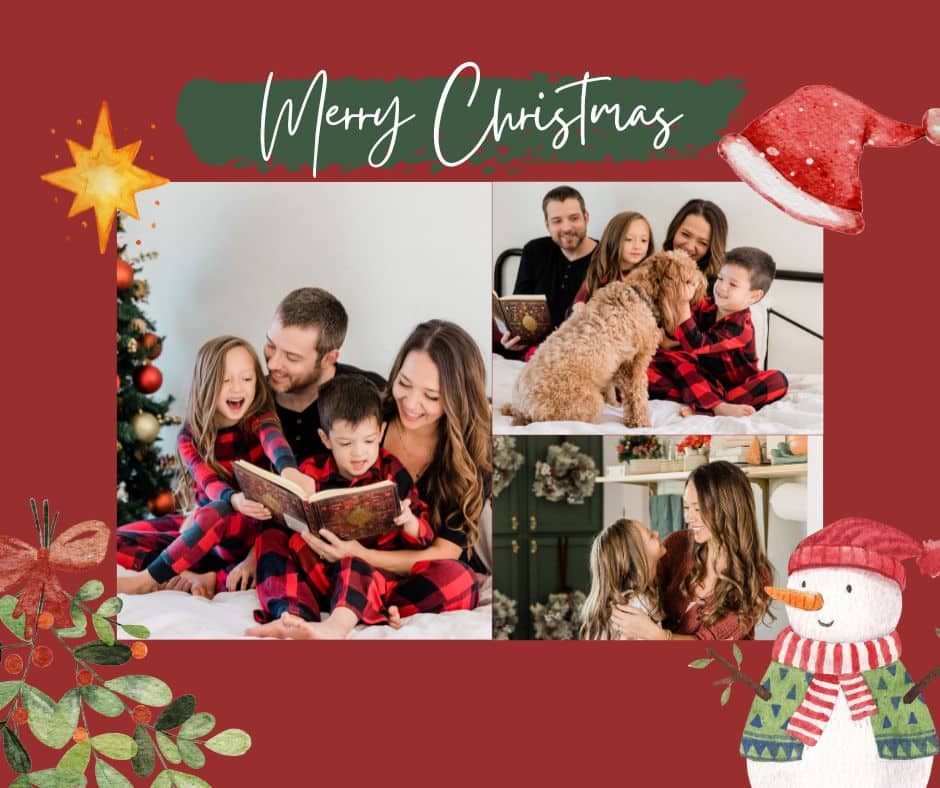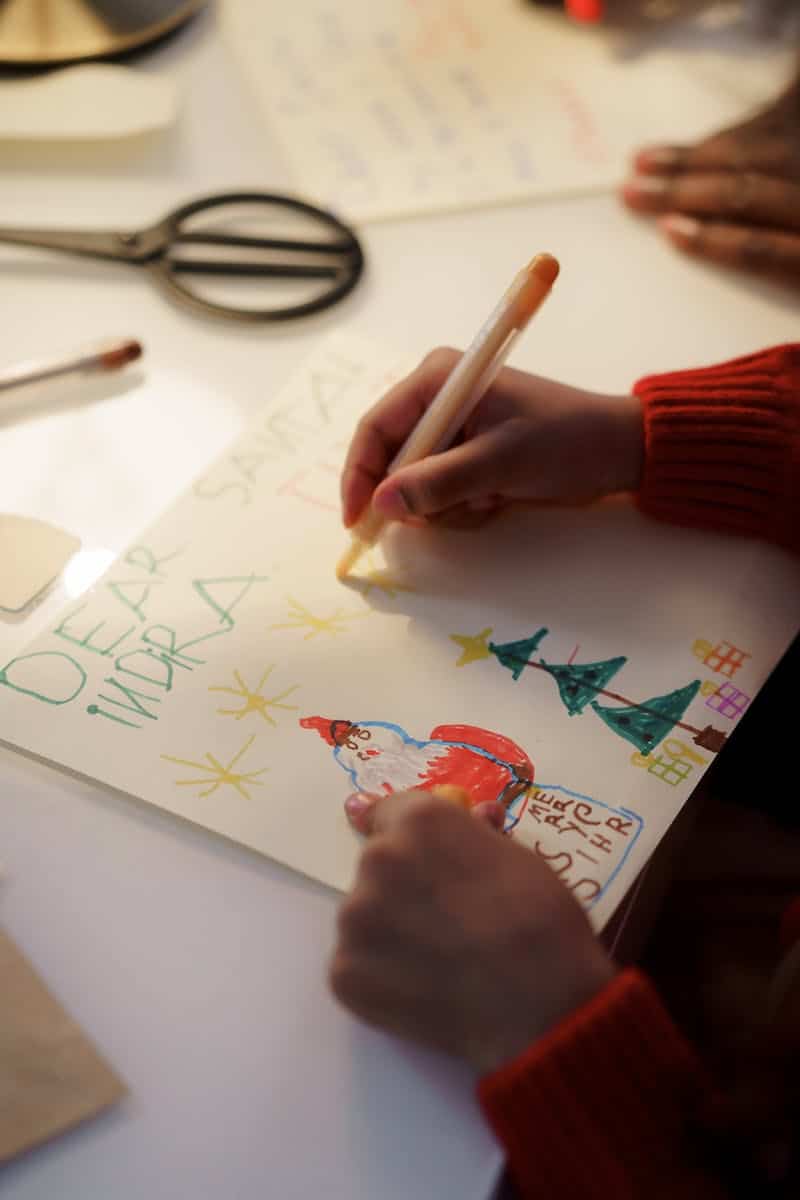 For those with artistic talents, think about drawing or painting your own Christmas card design. It might be a fun experience for you and a festive delight for the recipient. You can opt for classic Christmas images, such as reindeer, Christmas trees or a starlit sky over Bethlehem. Alternatively, you might consider a more original approach, perhaps painting a picture that represents an inside joke or a fond shared memory. It is the way to make Christmas card easy but meaningful.
Popup cards are a playful and surprising twist on the classic Christmas card. The recipient opens the card to a 3D Christmas scene gracefully popping out. Crafting such a card might require a bit more effort and skill but the wonder they inspire is well worth it. You can choose various holiday-themed designs for the interior, such as a Christmas tree, Santa and his reindeer, or a serene nativity scene.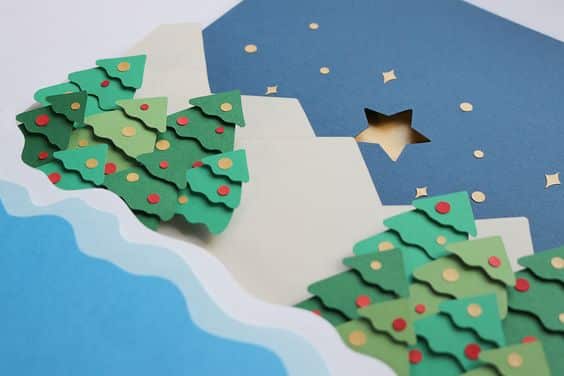 With all these creative and unique Christmas card ideas, it's important to remember that the message inside each card holds the most meaning. Christmas is a time for showing love. It's a time for joy, for sharing, and for laughter. The purpose of these cards is to express these sentiments and to bring a piece of your heart into the homes of the people you care about.
Humorous and Funny Christmas Card Ideas
What better way to spread the spirit of the holiday season than with a lighthearted and cheery Christmas card? A humorous Christmas card can often provide much-needed comic relief amidst the rush and bustle that comes with the holiday season.
You can take this humor a step further with some wordplay or fun jokes or Christmas card quotes funny. However, you might want to remember that puns should be kept light and inoffensive to maintain the joyous spirit of Christmas.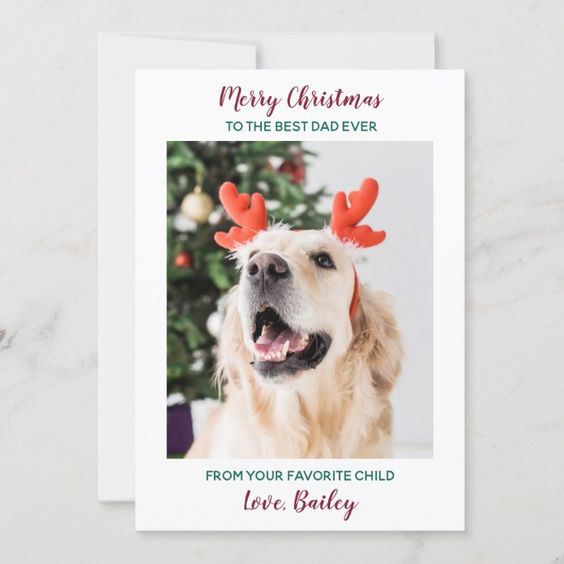 Involving your pets can take your funny Christmas card ideas up a notch. It's bound to elicit laughter from your card recipients, making it an unforgettable card.
Another Xmas card idea is incorporating a fun quiz or a game puzzle within your Christmas card. Make it more interactive and engaging by challenging the recipient to find hidden Christmas icons within the card or an anagram puzzle with Christmas-themed words. This not only adds a humorous touch but encourages the recipient to engage more deeply with the card's content.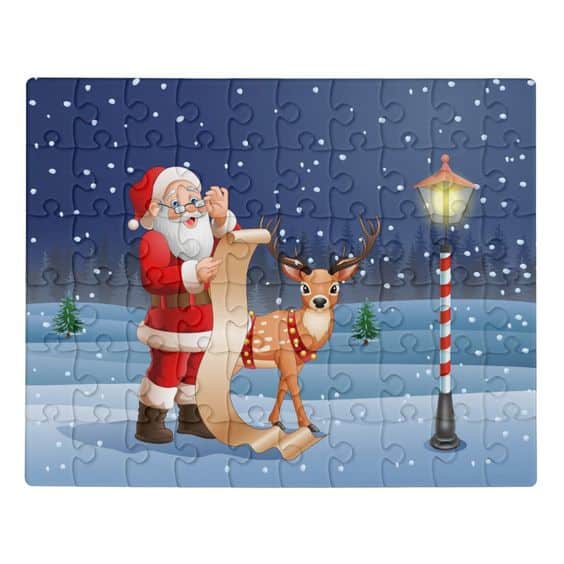 The goal of these unique Christmas card ideas is to spread joy and laughter. So, connect your humor with the recipient's personality and interests. Select the design, joke, or concept that will most likely put a smile on their face. After all, the essence of these cards is to deliver happiness and celebrate the spirit of Christmas.
Making a Lasting Impression With Personalized Christmas Cards
Xmas card symbolizes not just holiday cheer but also the genuine affection and bonds that connect us all. A customized Christmas card delivers a heartfelt message more eloquently than a standard, run-of-the-mill card.
Custom-made cards typically incorporate meaningful elements that can add a personal touch that show one's genuine thoughts and feelings. They allow you to let your creativity run wild, reflecting who you are in the choices you make. This can make your Christmas card unique with your receiver. The act of creating a Xmas card personalised is a testament to the time, effort, and thought you're willing to invest in the relationships you cherish. They may be Xmas cards cheap but genuinely demonstrate the Christmas spirit – love, joy, connection, and the giving and sharing of happiness.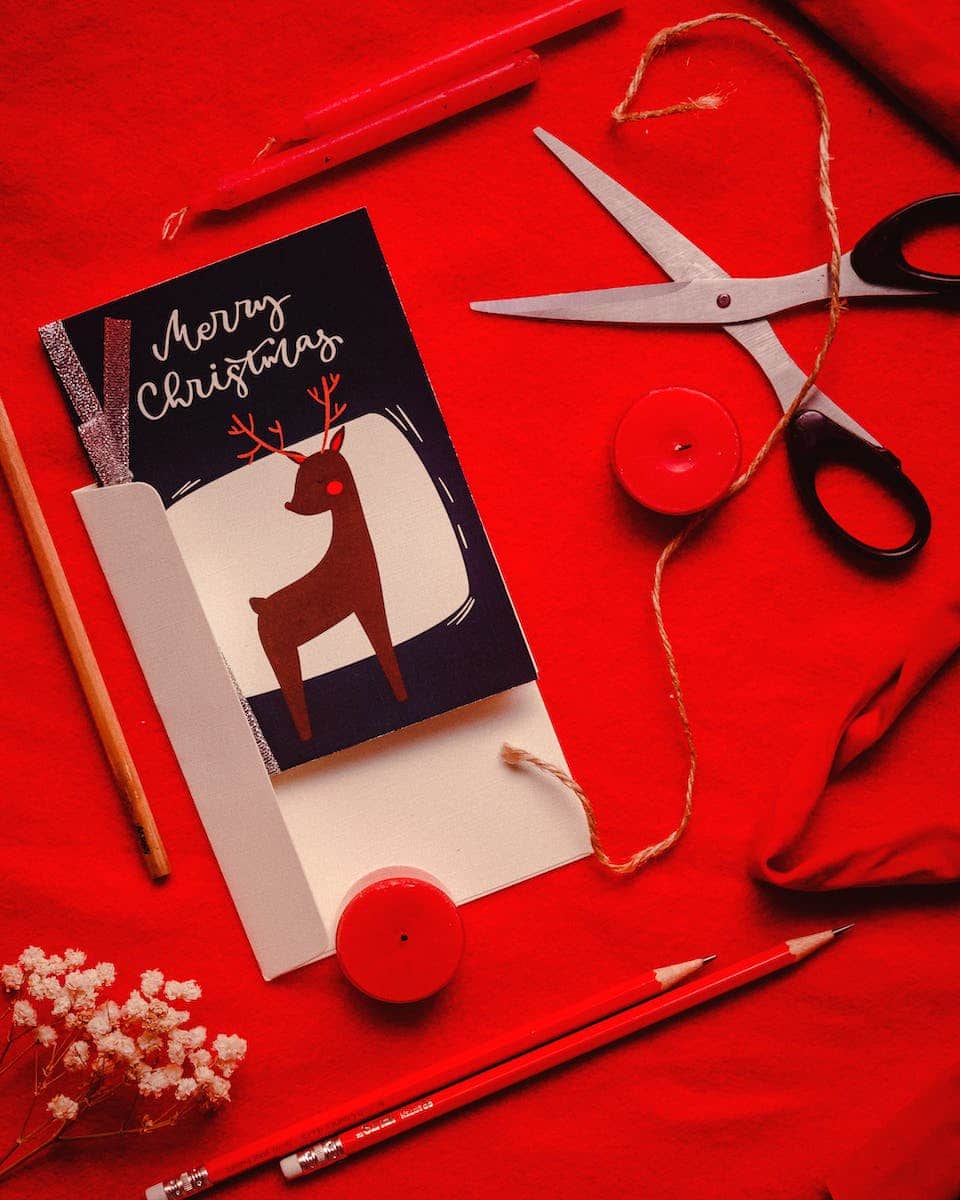 To help get you started on your unique Christmas card ideas creation, here are a few suggestions:
Classic Christmas card: Stick with traditional holiday symbols such as snowflakes, reindeers, and Christmas trees, and personalize it with a heartfelt message.
Picture collage card: Combine memorable pictures from this year into a collage-shaped like a Christmas tree or snowflake.
Pinterest-inspired card: Let the popular creative platform inspire you with countless innovative and gorgeous card designs.
Christmas Card Etiquette: Dos and Don'ts
Like many age-old traditions, Christmas card exchange also comes with its unwritten rules—guidelines that ensure your heartfelt holiday wishes are received with the enthusiasm and warmth they are intended.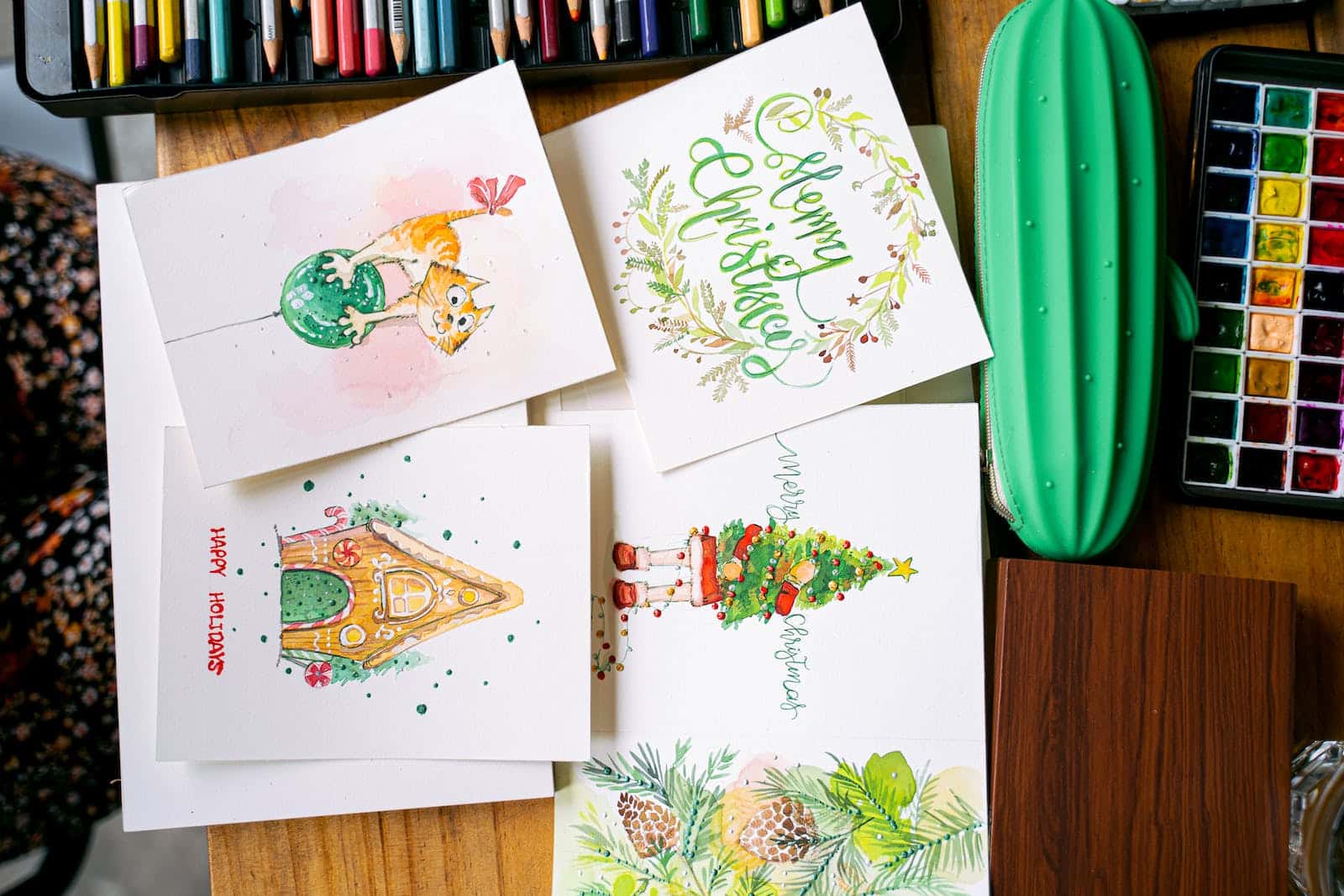 First and foremost, be timely. Aim to send your Christmas cards in the first couple of weeks of December. It leaves ample time for the cards to reach their recipients and be appreciated in the holiday setting. Late deliveries are not only appearing hasty but might also confuse with New Year greetings.
Consider your audience when choosing the style and messaging of your cards. A traditional biblical scene might not align with everyone's beliefs or interests, while some people may not appreciate humor or pop culture references. Ponder on the unique personalities and preferences of each recipient, and let it guide your selection. The ultimate goal is to spread joy and warmth, and the choice of card should reflect that sentiment.
Spend time on your personalized message. While the image on the front of a Christmas card first draws one's attention, let's not forget about the power of words. Underneath a carefully selected card, the message you inscribe is paramount in conveying your heartfelt seasonal greetings.
>>> Explore meaningful Christmas quotes for cards that can connect you more deeply to your loved ones, making them feel appreciated and thought of during this festive season.
Think about the finishing touches. A well-thought Christmas card doesn't stop at the card itself but extends to the presentation. Consider choosing a high-quality envelope, sealing it with a festive sticker, or adding a unique postmark.
Consider giving eco-friendly Christmas cards. With the increasing awareness about environmental conservation, it's prudent to think about the impact of your holiday greetings. Opt for cards made from recycled materials, or even better, send e-cards. They are becoming more popular as they are easier, quicker, and leave no carbon footprint.
Finally, remember that each card is a reflection of you. It is not just a social obligation. The perfect card embodies your thoughts, feelings, and personality, making the holiday season all the more meaningful. Keep these factors in mind the next time you sit down to choose, write, and send your Christmas cards.
Conclusion
As we wrap up our comprehensive exploration of Christmas cards, always remember their inherent meaning and the joy they bring. Christmas cards aren't merely pieces of paper or digital messages. These pieces speak volumes, expressing love, care, and good wishes to the people who matter most to us. They serve as a conduit to convey heartfelt messages, encapsulating the spirit of Christmas – unity, peace, and giving.
Now, don't forget to prepare impressive Christmas gifts with unique cards for you loved ones on this holiday.
>>> A list of Unique Personalized Christmas Gifts will help you to choose the best presents.
May the spirit of Christmas, reflected in your cards, bring joy and warmth to your holidays.
The editorial team at Cubebik Blog is a group of dedicated individuals with a passion for words and a commitment to quality. They work tirelessly to ensure that every article is well-researched, informative, and error-free.