This article will delve into meaningful Veterans Day quotes that encapsulate the spirit of service and highlight unique gift ideas to express our gratitude.
Introduction
In a world where heroes walk among us, it is crucial to take a moment to reflect upon and appreciate the sacrifices made by our valiant veterans. Veteran's Day stands as a poignant reminder of their unwavering dedication to preserving our freedoms. In this article, we delve into meaningful Veterans Day quotes that encapsulate the spirit of service and highlight unique gift ideas to express our gratitude.
Heartfelt Veterans Day Quotes to Show Your Memorialization
These military encouragement quotes serve as a tribute to their courage and an expression of enduring appreciation.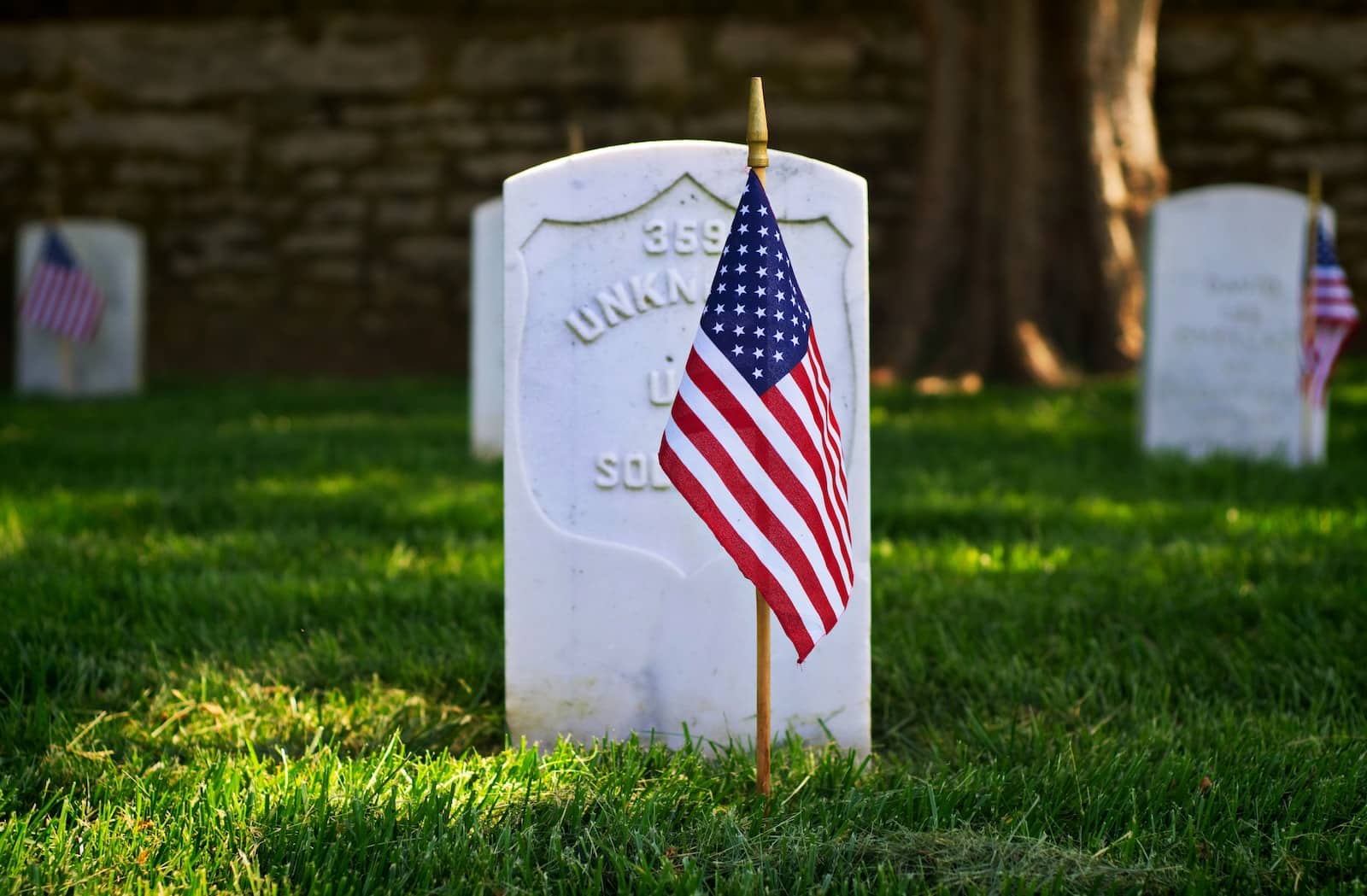 "Freedom is never more than one generation away from extinction. We didn't pass it to our children in the bloodstream. It must be fought for, protected, and handed on for them to do the same."
– Ronald Reagan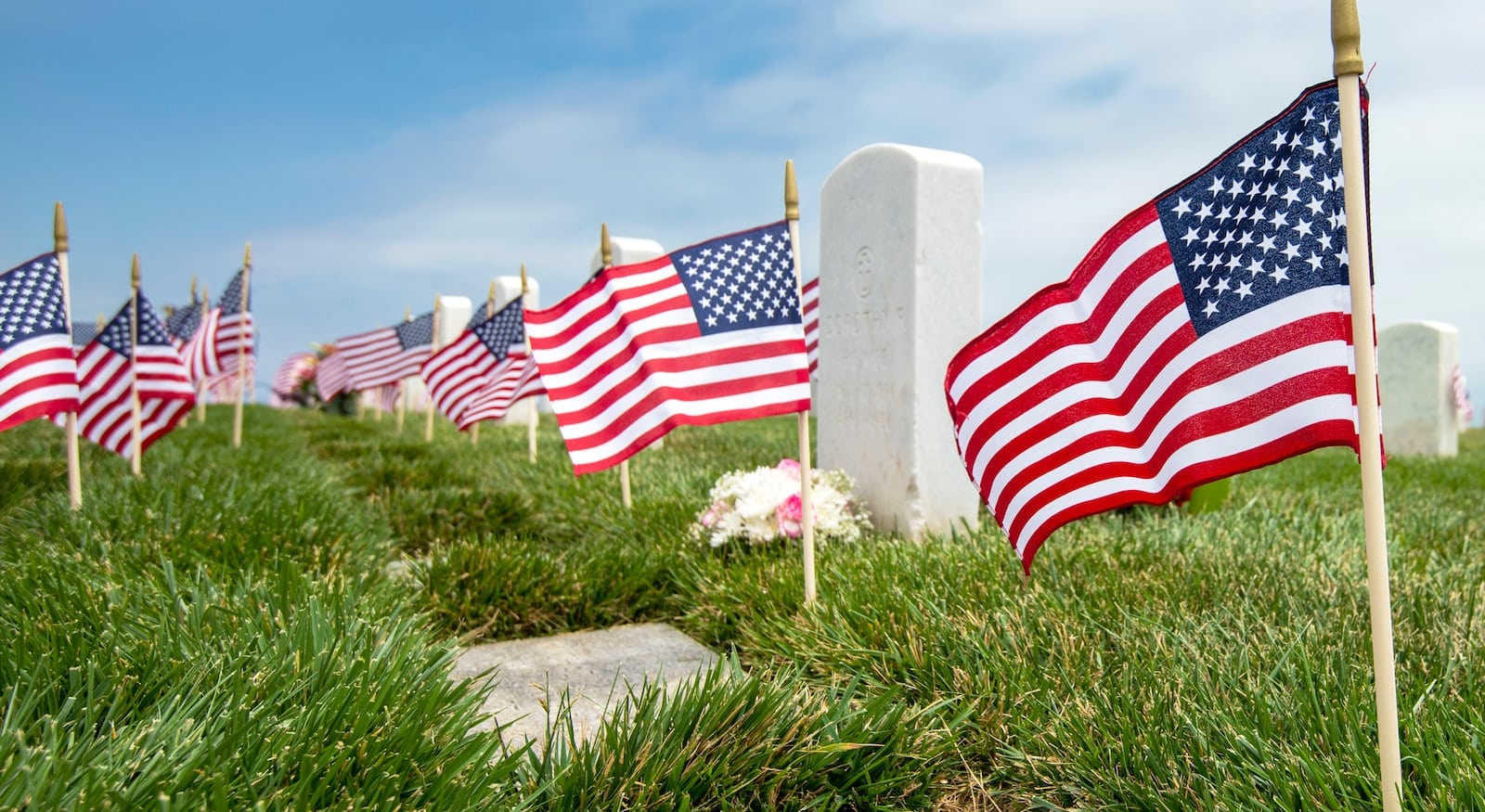 "I can't tell you how much I respect the men and women who serve in our military. Having the freedom to pursue our dreams and follow our own path is priceless."
– Nathan East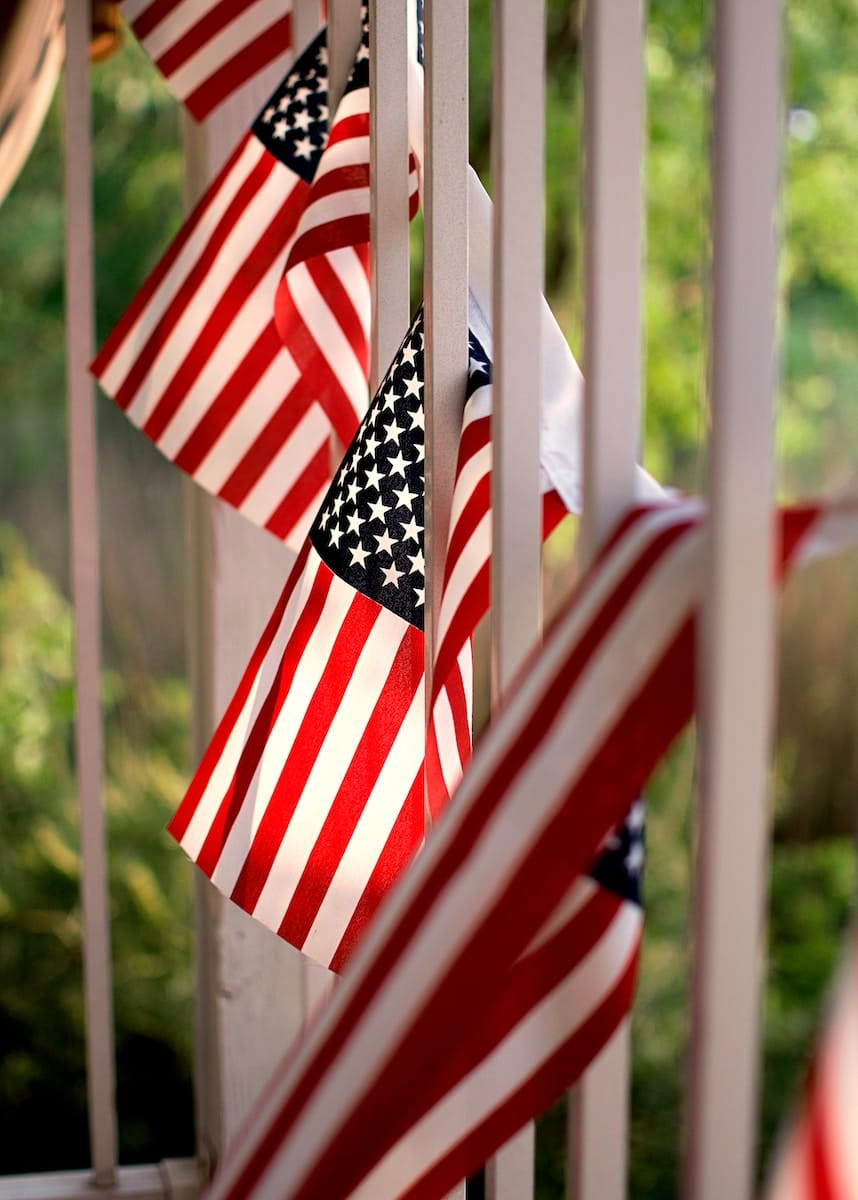 "The brave men, living and dead, who struggled here, have consecrated it, far above our poor power to add or detract. The world will little note, nor long remember what we say here, but it can never forget what they did here."
– Abraham Lincoln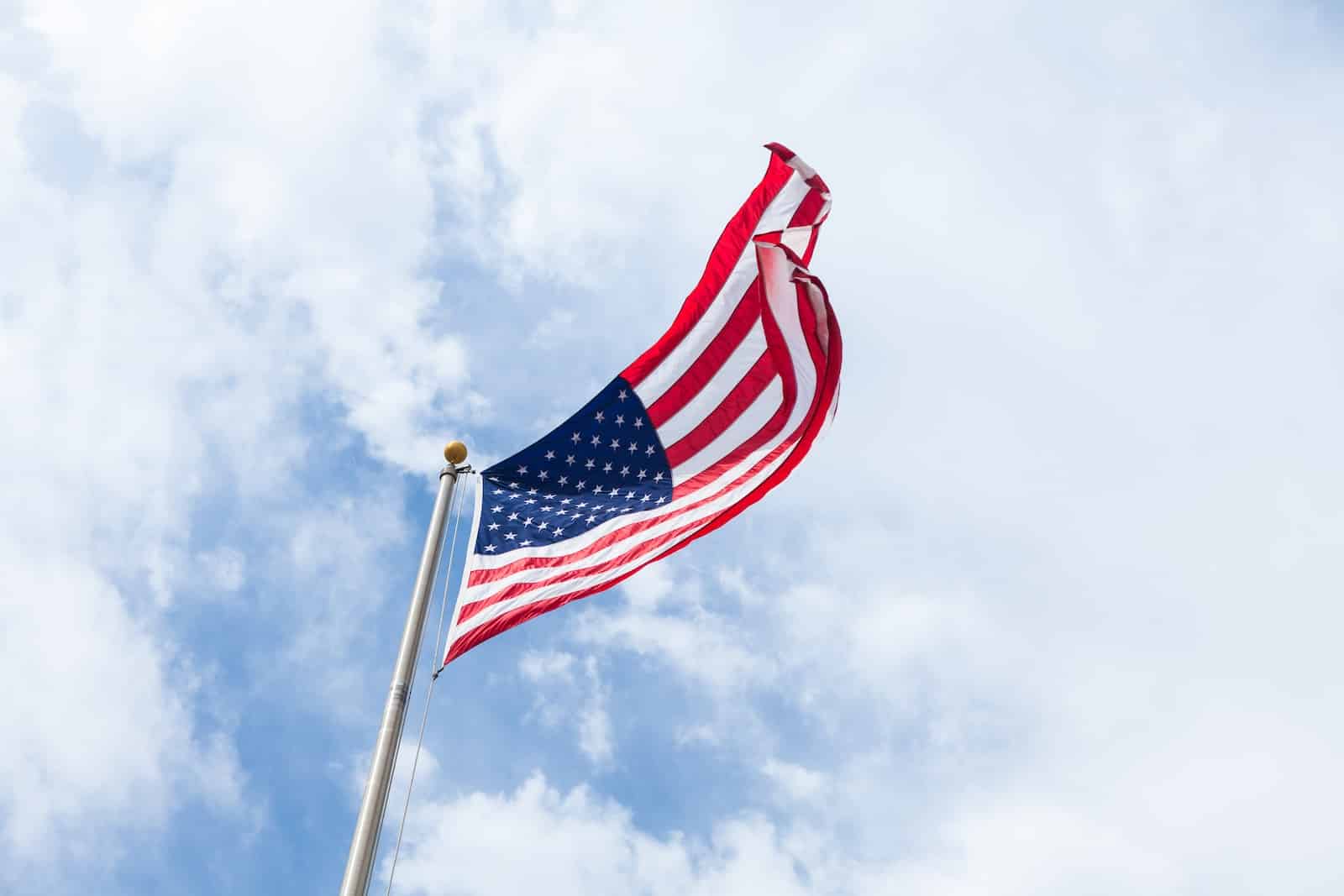 "The true soldier fights not because he hates what is in front of him, but because he loves what is behind him."
– G.K. Chesterton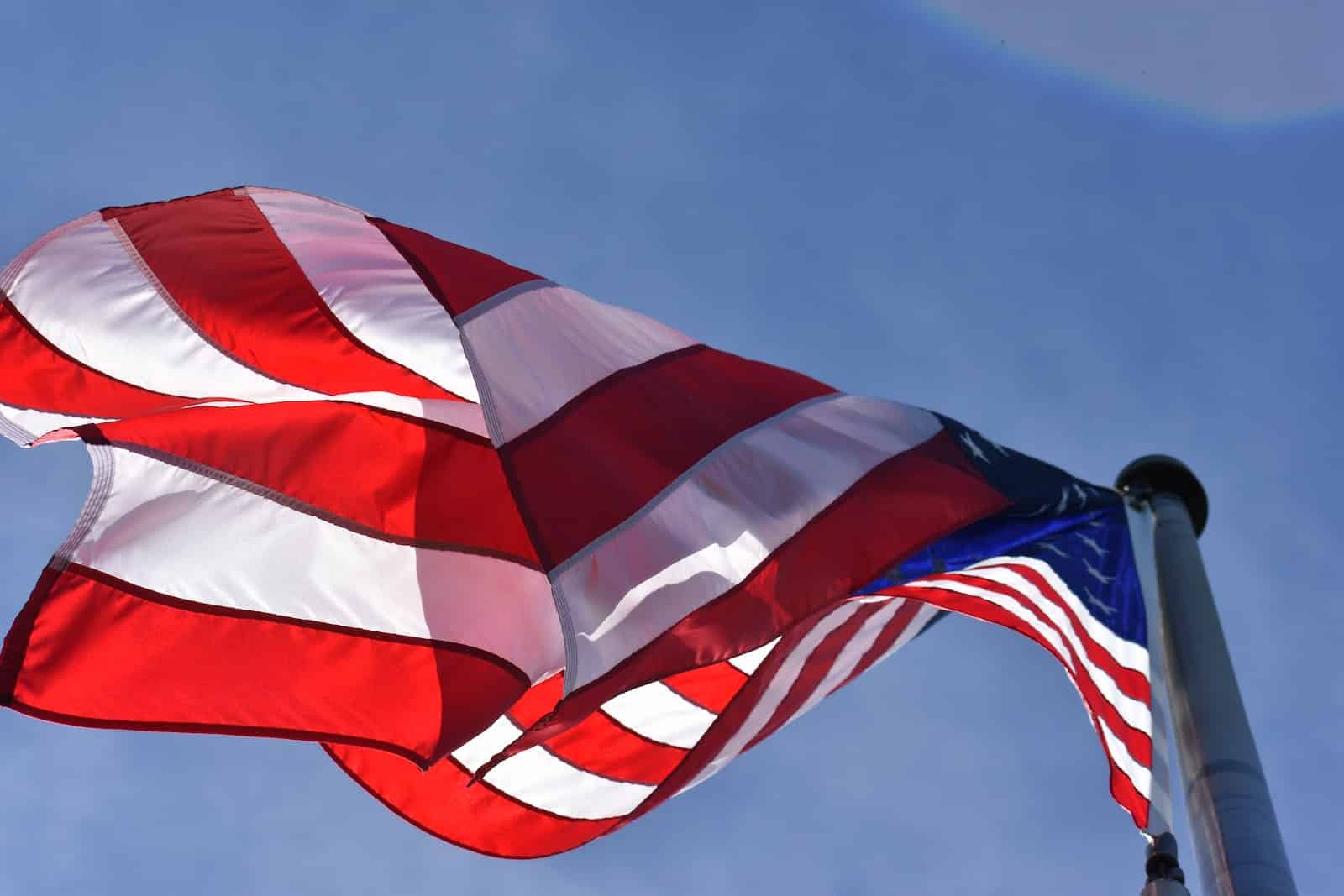 "The willingness of America's veterans to sacrifice for our country has earned them our lasting gratitude."
– Jeff Miller
Veterans Day Quotes Short but Inspirational to Remember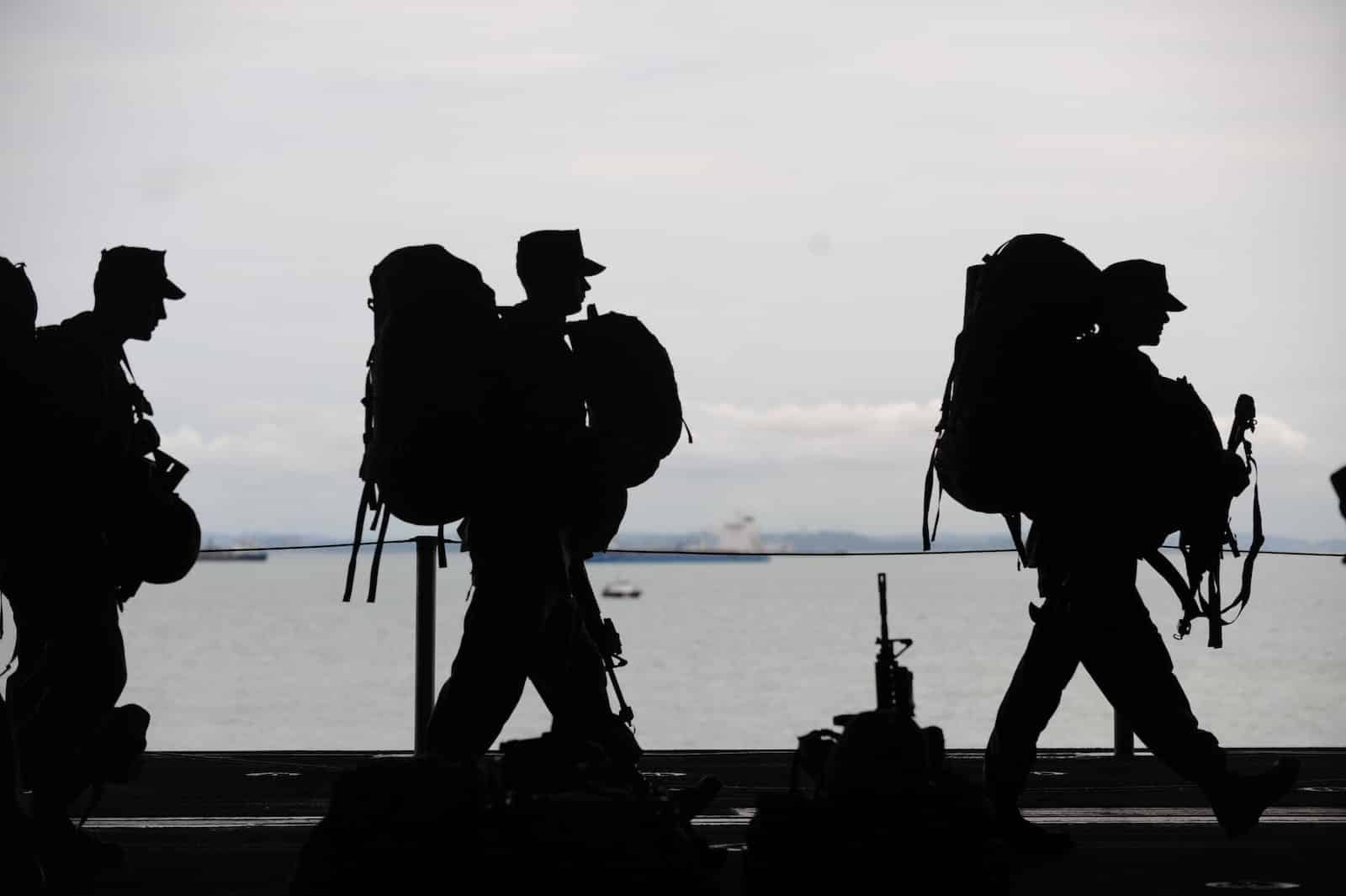 "A hero is someone who has given his or her life to something bigger than oneself."
– Joseph Campbell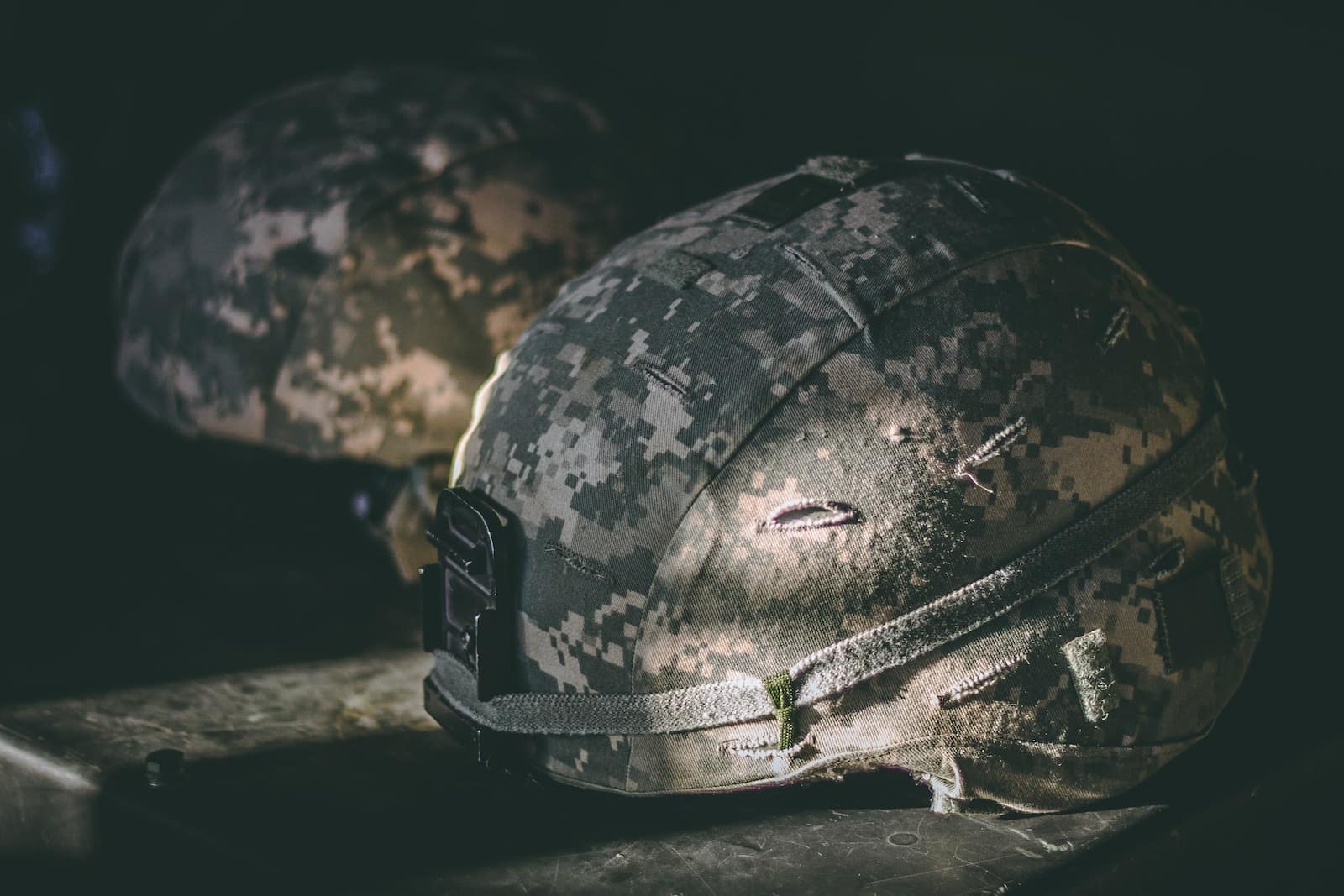 "This nation will remain the land of the free only so long as it is the home of the brave."
– Elmer Davis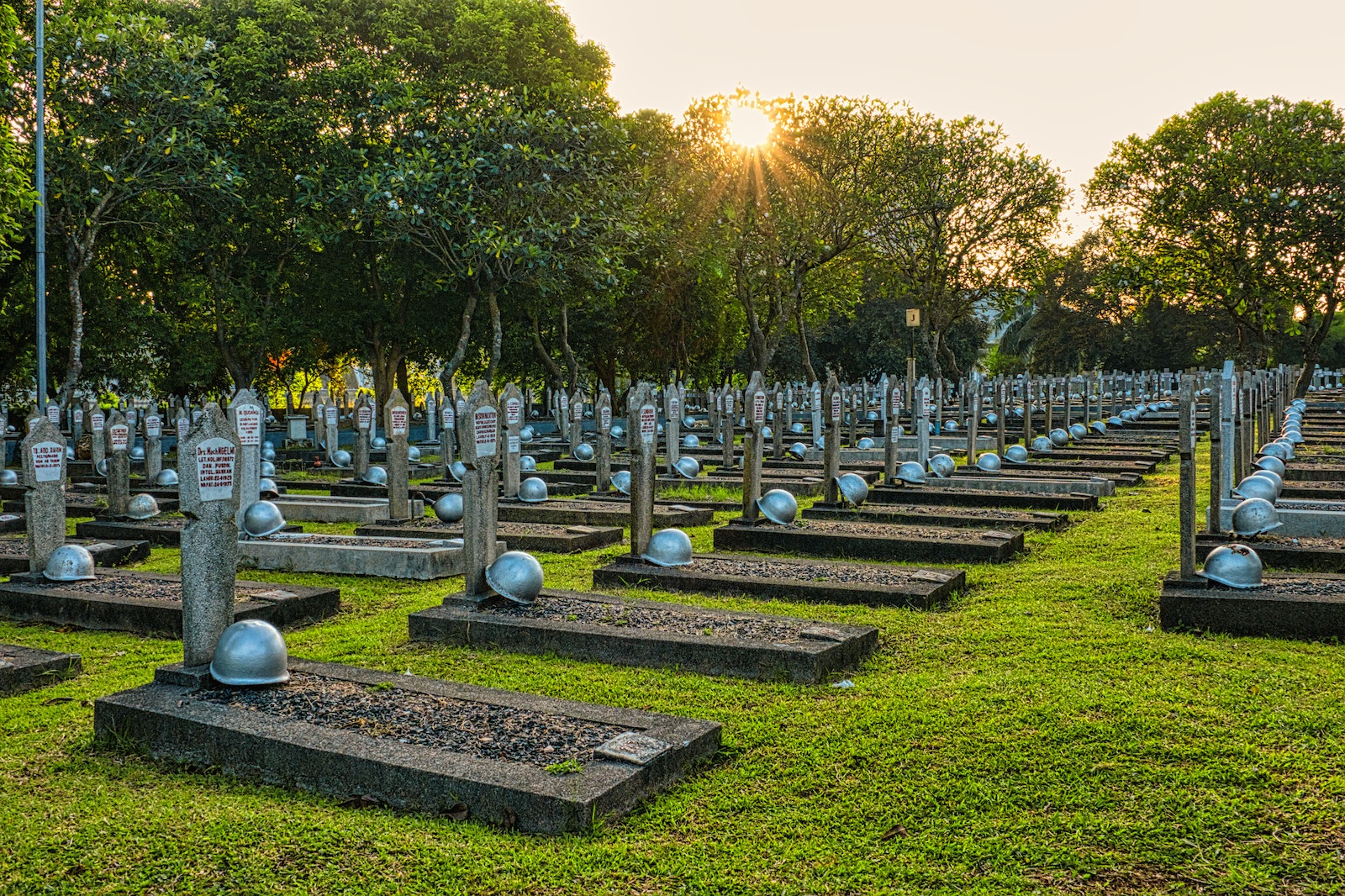 "America's veterans embody the ideals upon which America was founded more than 229 years ago."
– Steve Buyer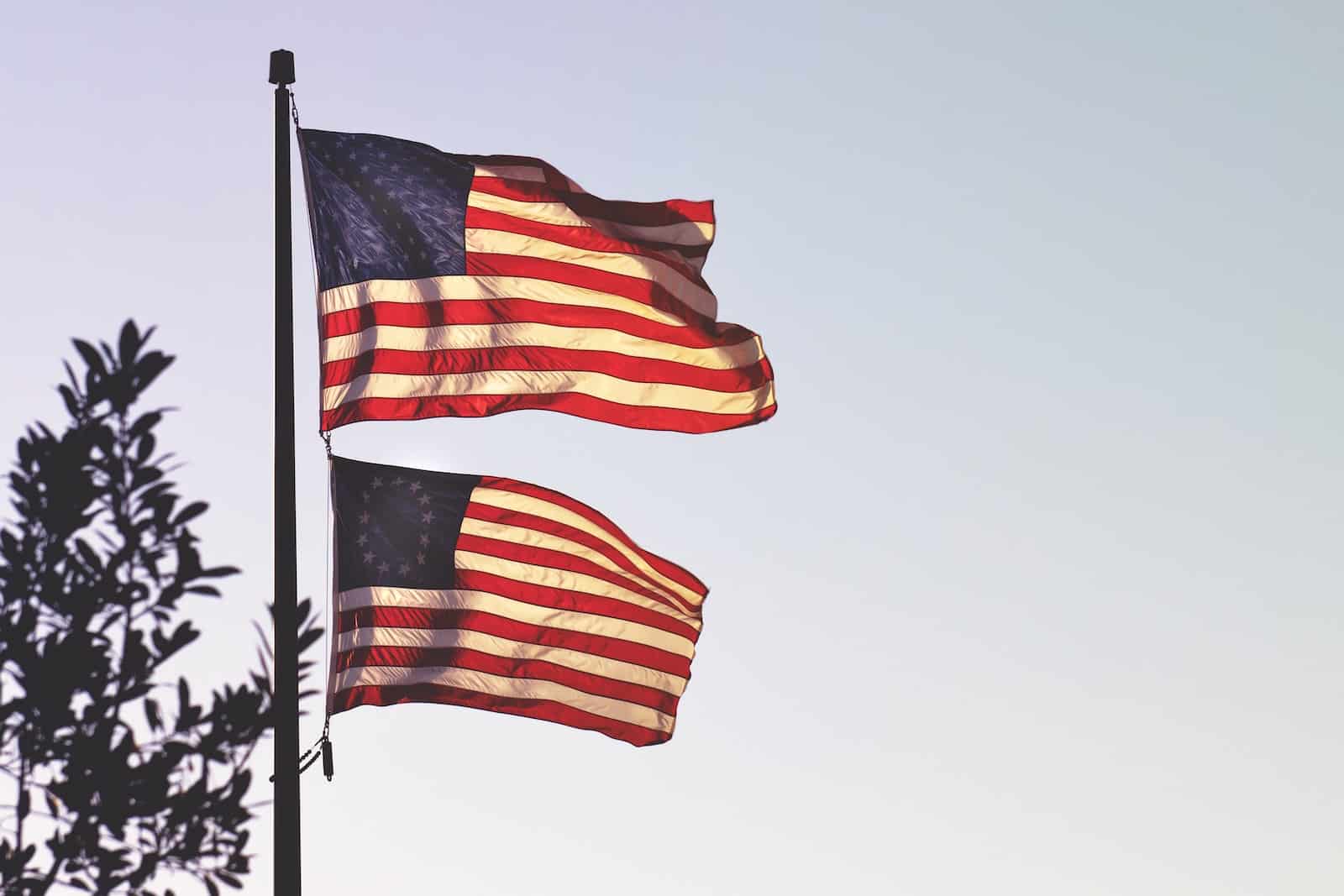 "The brave die never, though they sleep in dust: Their courage nerves a thousand living men."
– Minot J. Savage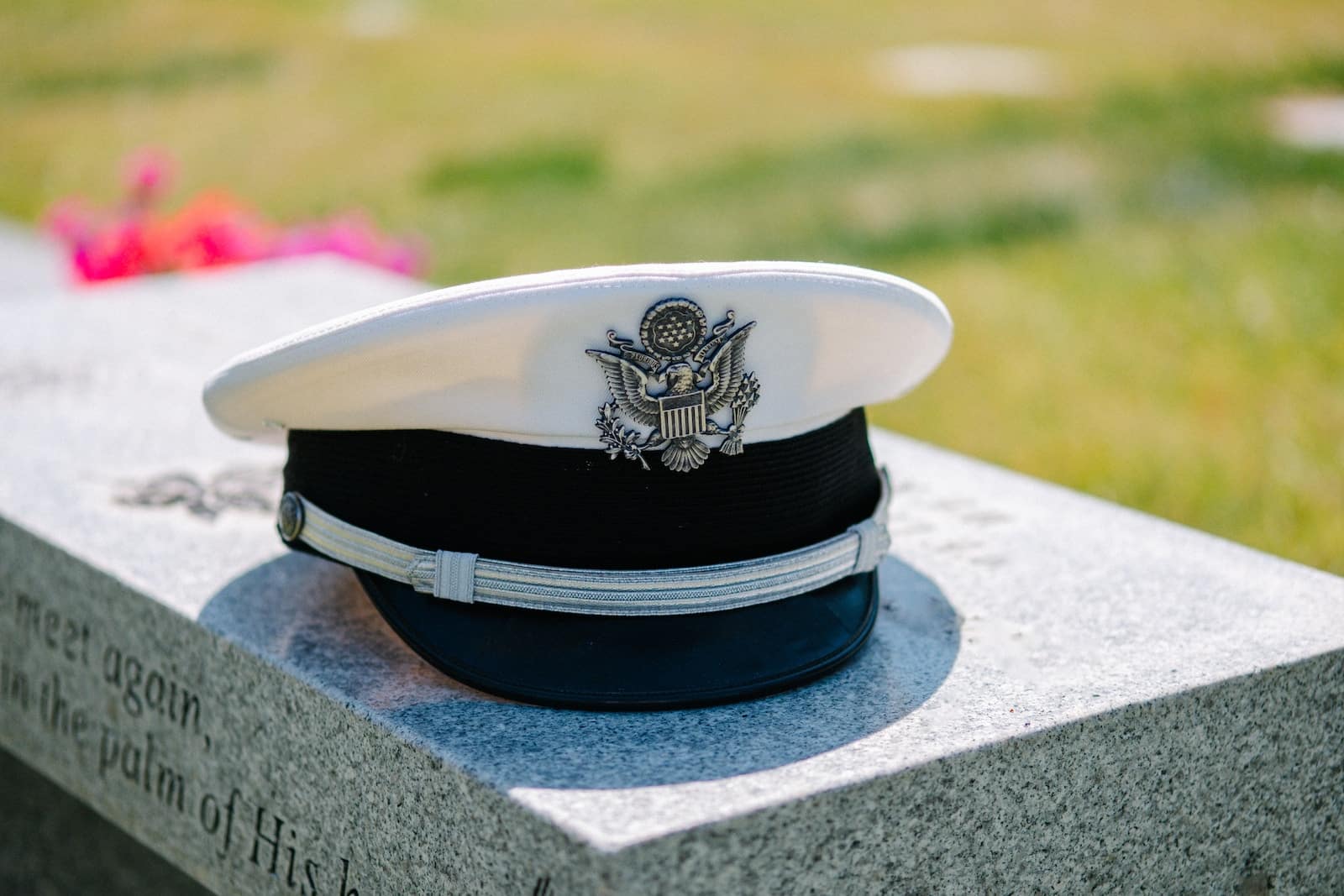 "In war, there are no unwounded soldiers."
– José Narosky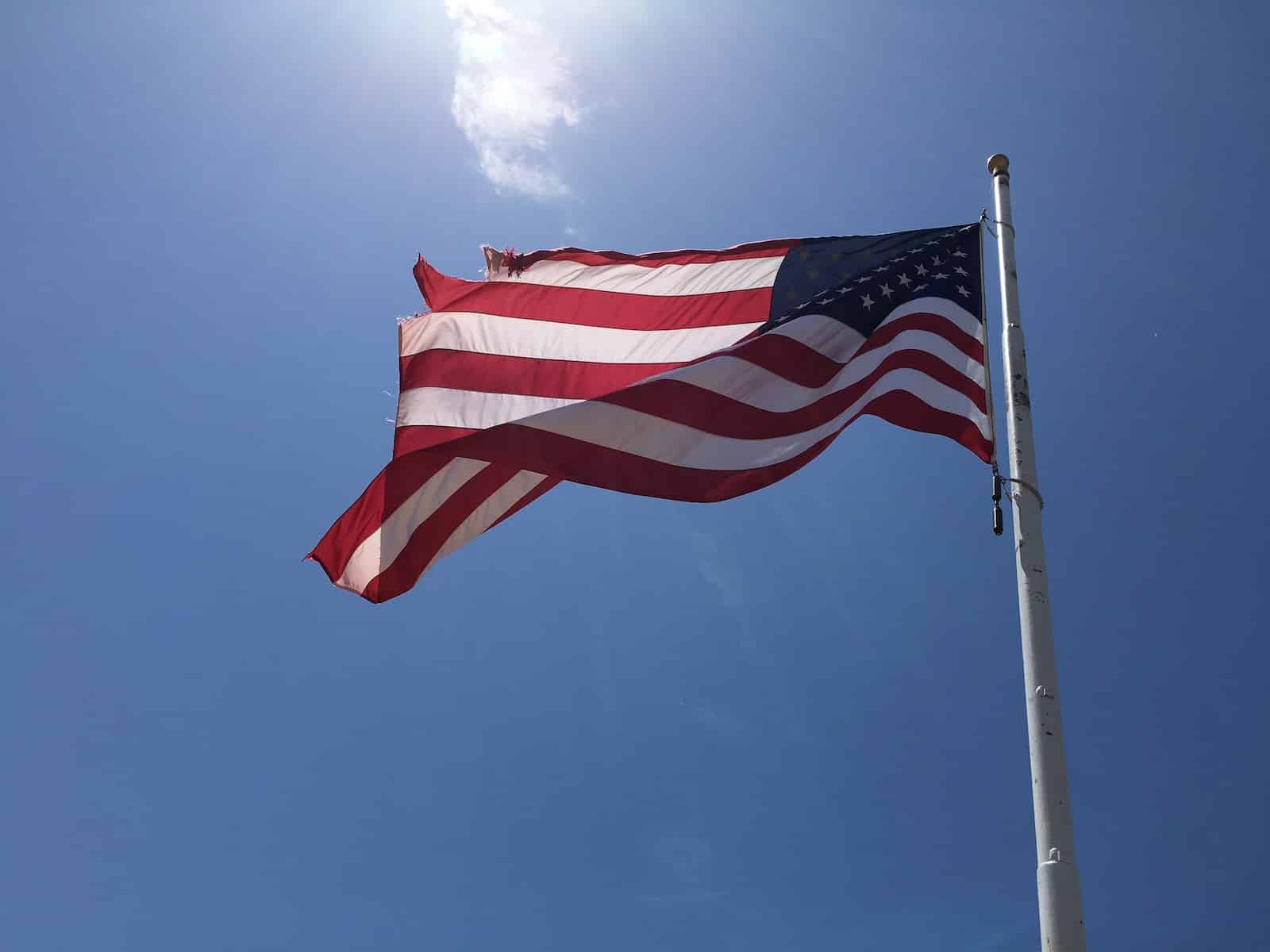 "Courage is contagious. When a brave man takes a stand, the spines of others are often stiffened."
– Billy Graham
Endearing Gift Suggestions for Veterans
When it comes to honoring those who have served our nation, finding the perfect gift can be a meaningful way to express gratitude. Veterans have dedicated their lives to safeguarding our freedoms, and it's only fitting that we show our appreciation with a thoughtful gesture.
This curated selection of unique Veterans Day gift ideas is designed to represent the respect and admiration we hold for our veterans. We believe that these gifts carry meaningful Veterans Day quotes thank you for the veterans' courage in fighting for our people and our values.
Veteran In The Darkest Hour When The Demons Come Call On Me Brother Bullet Shape Insulated Tumbler With Lid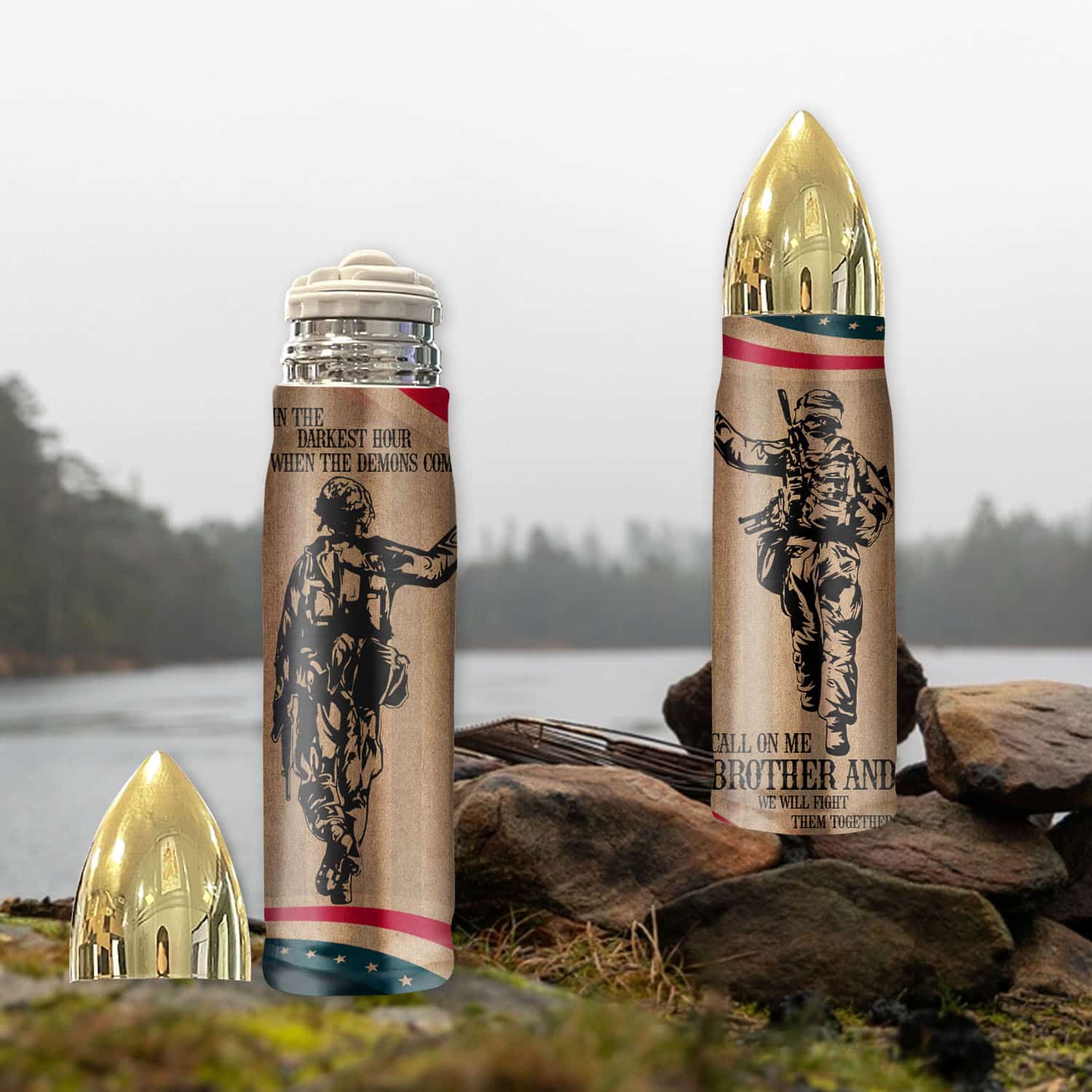 This tumbler features a distinctive bullet-shaped design like a symbol recalling their sacrifices and unwavering courage. Emblazoned with a meaningful message, this tumbler serves as a tribute to veterans.
Personalized Photo There's This Grumpy Veteran Who Lights Up My Life Veteran Wife Ceramic Coffee Mug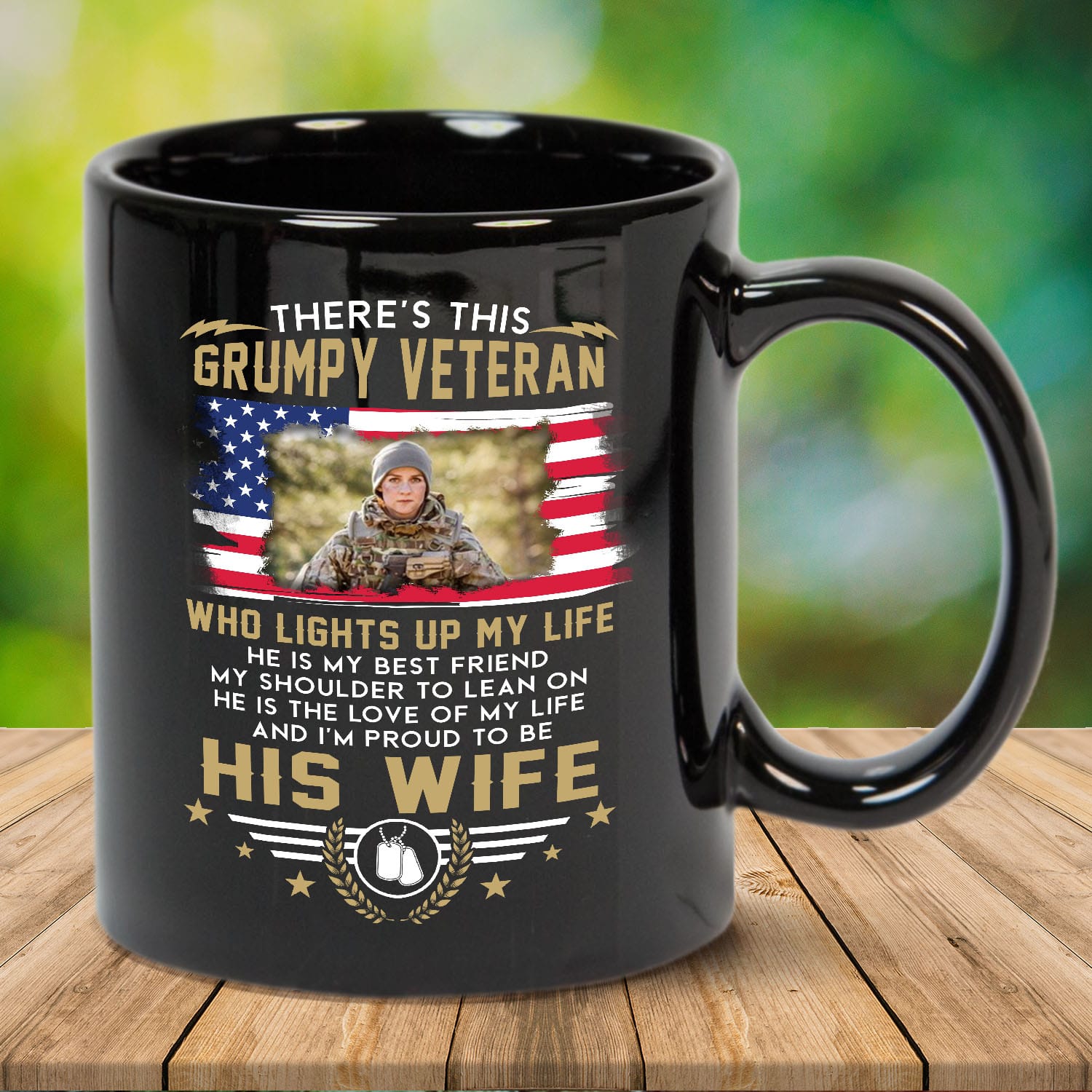 This is a truly special and customized gift designed for the devoted wife of a veteran. This ceramic mug holds a cherished photograph, adding a personal touch that brings warmth and sentiment. The playful Veterans Day quotes, "There's This Grumpy Veteran Who Lights Up My Life," adds a touch of humor and affection, making it a unique and endearing keepsake. This mug ensures that every morning coffee or tea is a reminder of the deep bond shared between the veteran and their loving spouse.
Personalized A Navy Veteran And His Her Commander-In-Chief Couple Welcome House Doormat – Veterans Day Gifts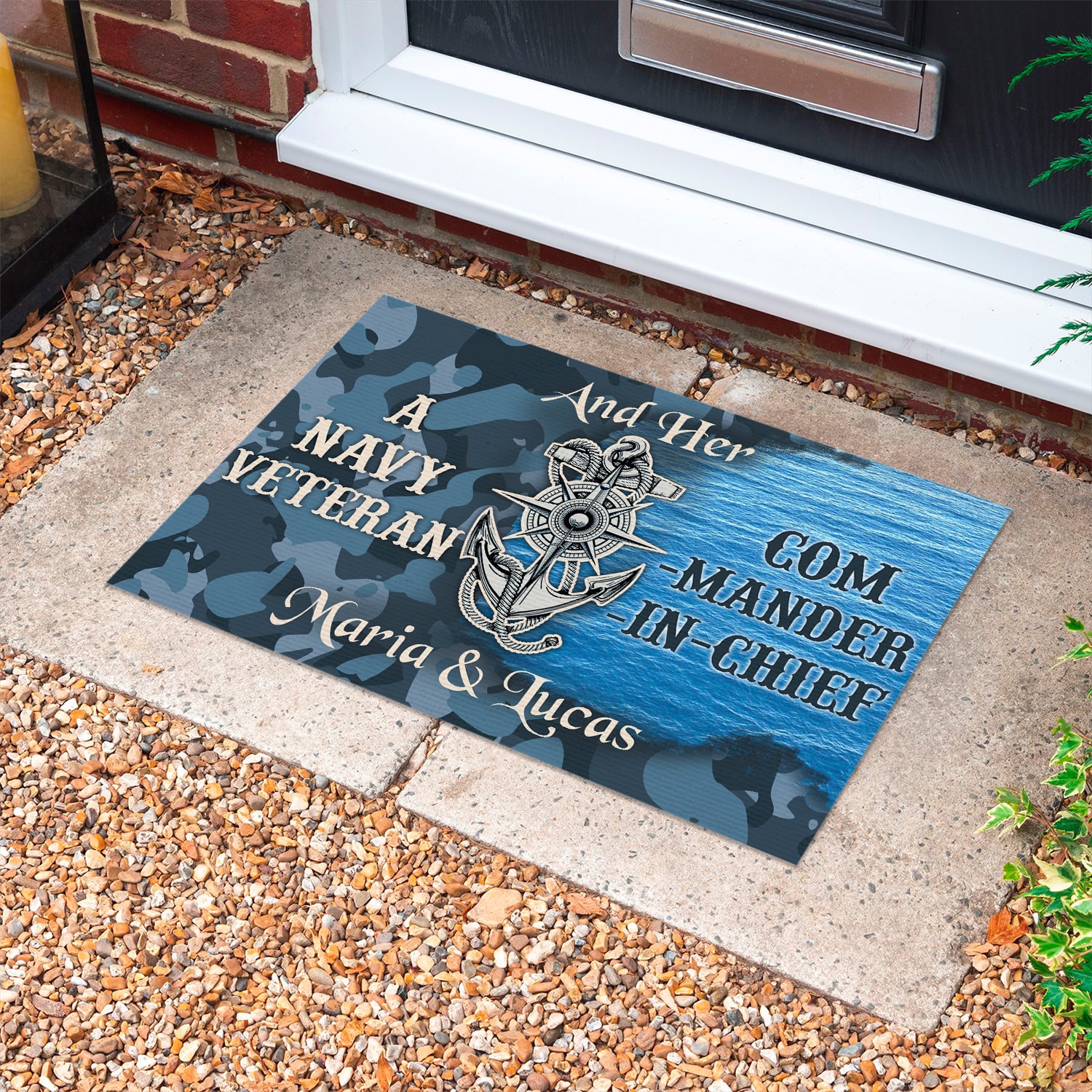 This veteran gift carries a heartfelt message, honoring the veteran's service while recognizing the vital support provided by their Commander-in-Chief at home. This doormat not only serves as a beautiful decoration but also pays tribute to the sacrifices and dedication of our brave veterans.
Veteran Truck Veteran Tailgate Decal Sticker Wrap – Lest We Forget Car Stickers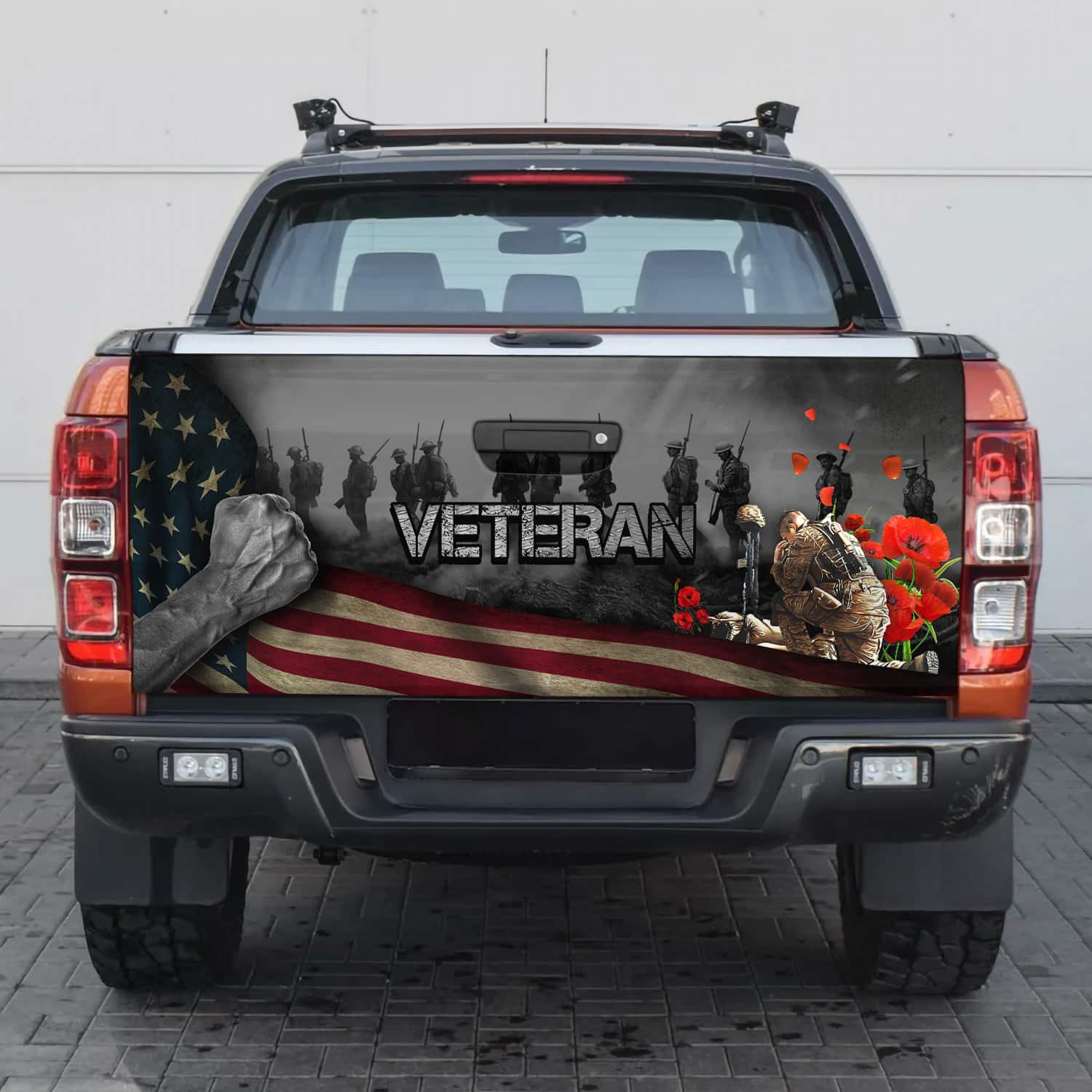 This decal will be a special highlight for the cars or trucks, which makes a bold statement and serves as a beacon of remembrance. It wraps bears the poignant Veterans Days quote "Lest We Forget," serving as a constant reminder of the sacrifices made by those who have served our country.
Veteran Born To Fight Trained To Kill Prepared To Die But Never Will Keep Low Canvas Prints – Unframed Poster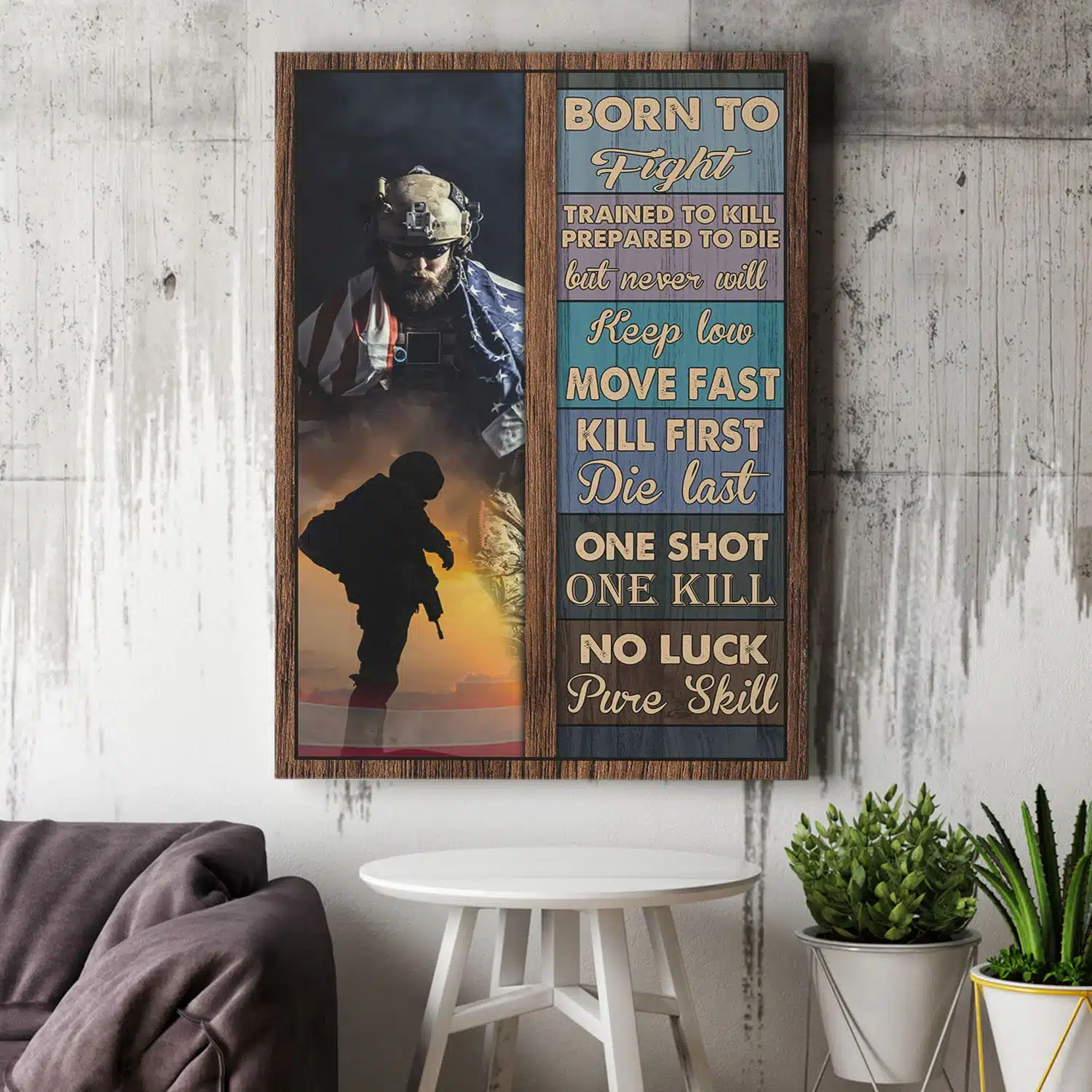 This unframed canvas poster bears a powerful message, underscoring the warrior ethos. When decorating it in your house, it serves as a striking visual tribute, resonating with the courage and determination of those who have served.
Veterans Just Because We No Longer Wear Our Uniforms Flag – Veterans Memorial Day Garden Flag – House Flag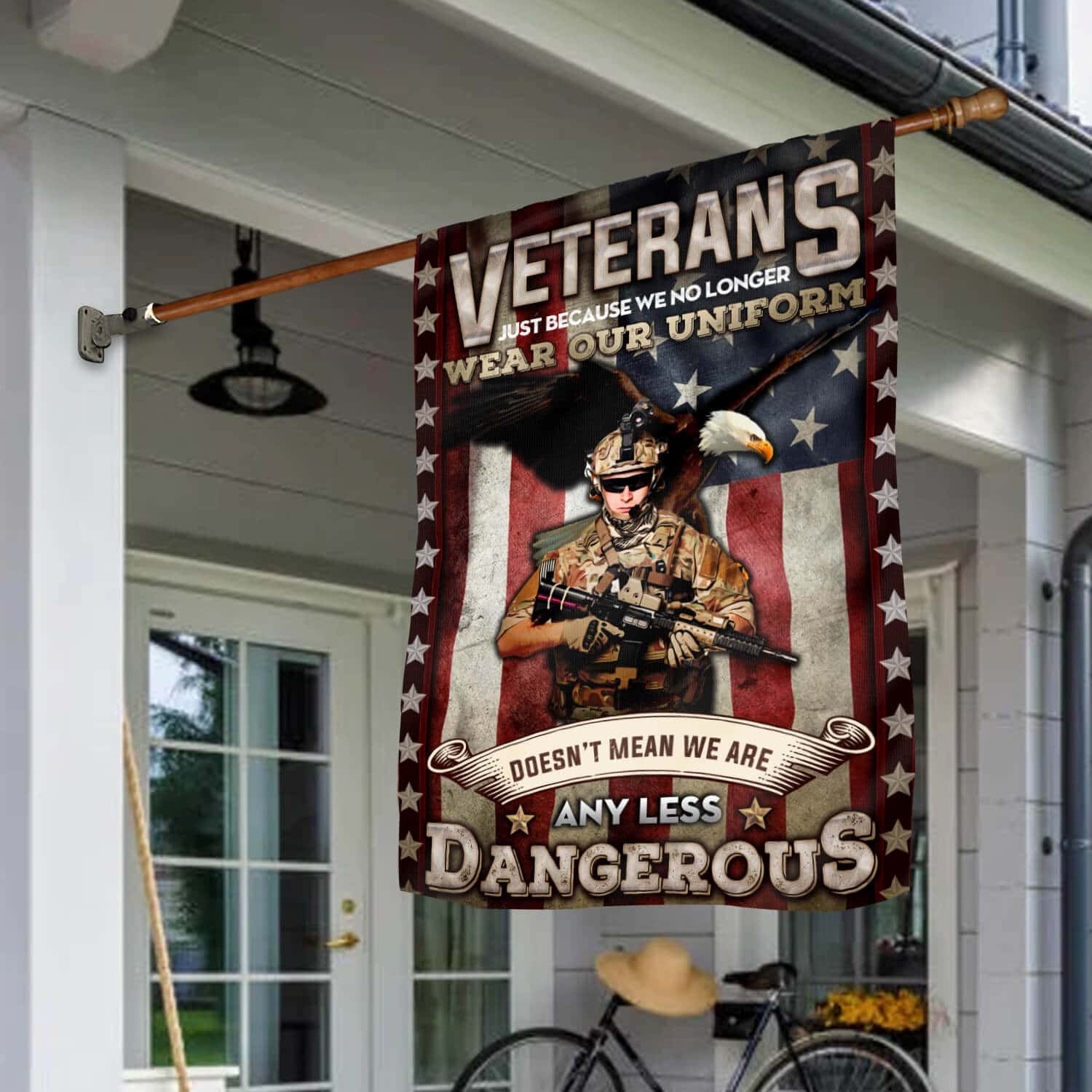 This flag is a solemn acknowledgment of the sacrifices and contributions made by veterans long after they've hung up their uniforms. It's a meaningful addition to any space, serving as a poignant tribute to the enduring spirit of veterans, reminding us that their service transcends the confines of a uniform.
Personalized A Veteran And His Commander-In-Chief Live Here Decorative Circle Wooden Door Sign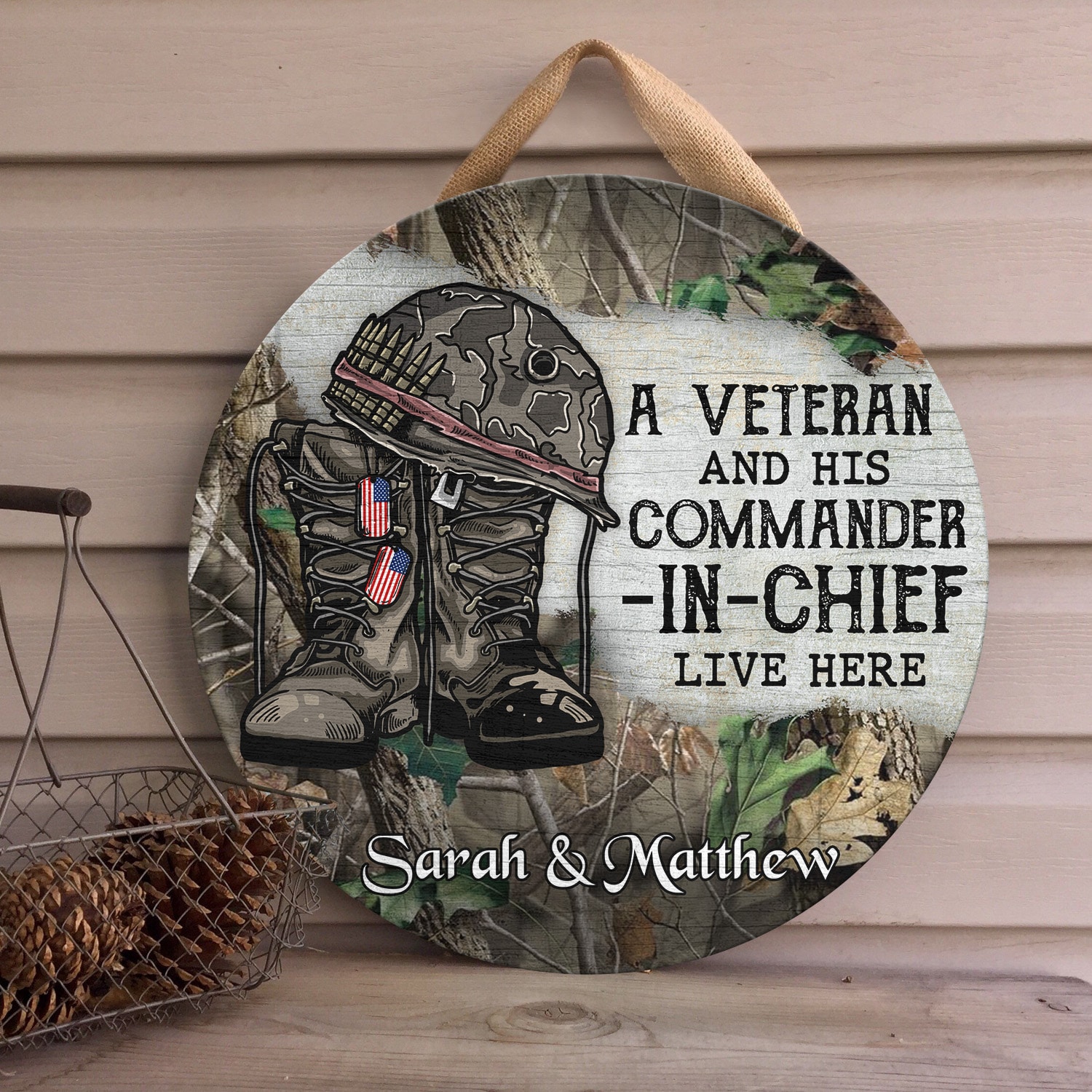 This wooden door sign not only adds a touch to the house but also serves as a powerful statement of gratitude for the veteran's service and the steadfast support provided by their loving partner.
Personalized Never Underestimate An Old Man With A Military Background T-Shirt – Old Man Veteran Shirt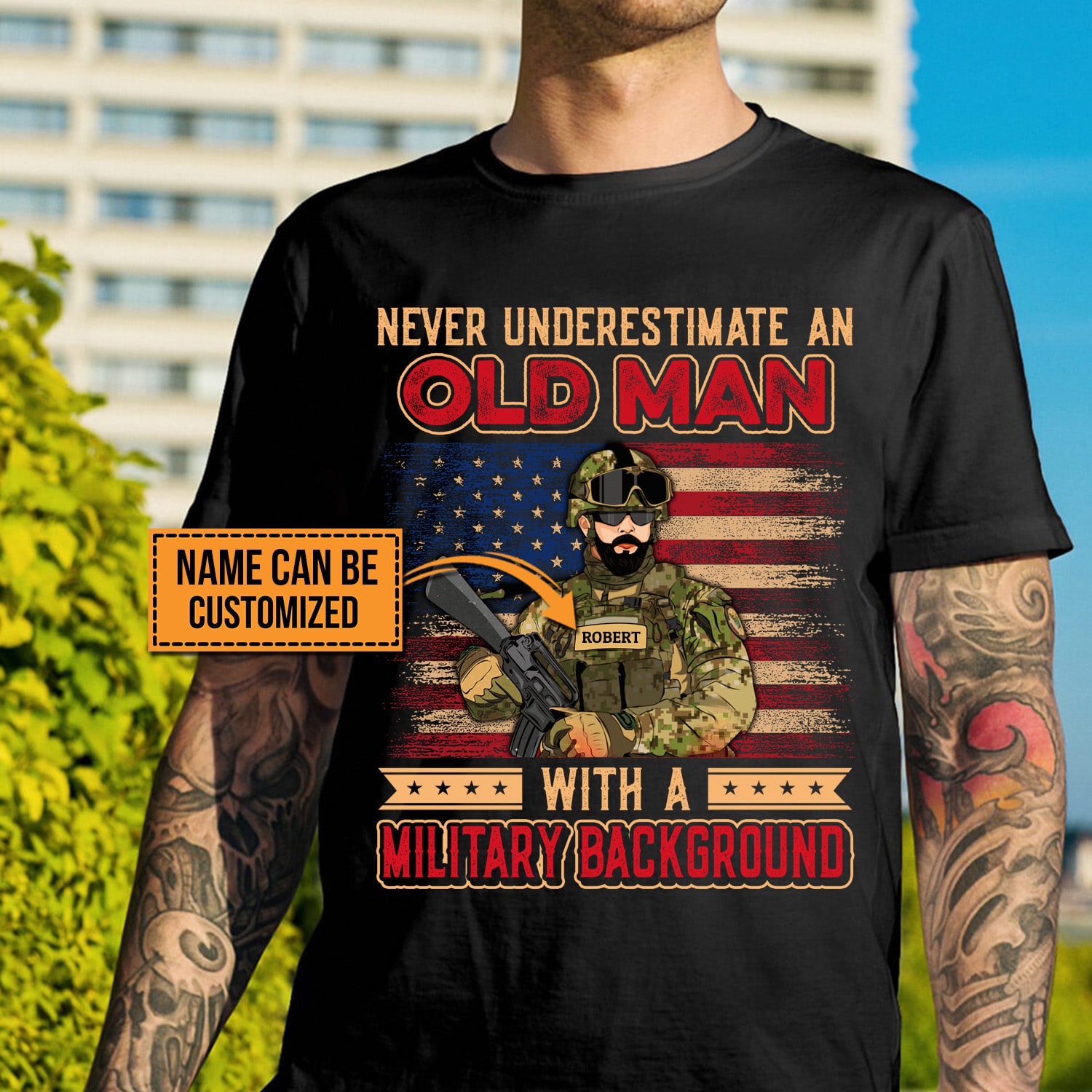 This personalized shirt bears a striking message, "Never Underestimate An Old Man With A Military Background," emphasizing the strength and resilience that comes with a history of military service. It's a powerful statement piece, proudly worn by veterans to showcase their pride in their service.
Veteran Nobody Gives Me This Title I Earned It Dog Tag Pendant Necklace – Veteran Necklace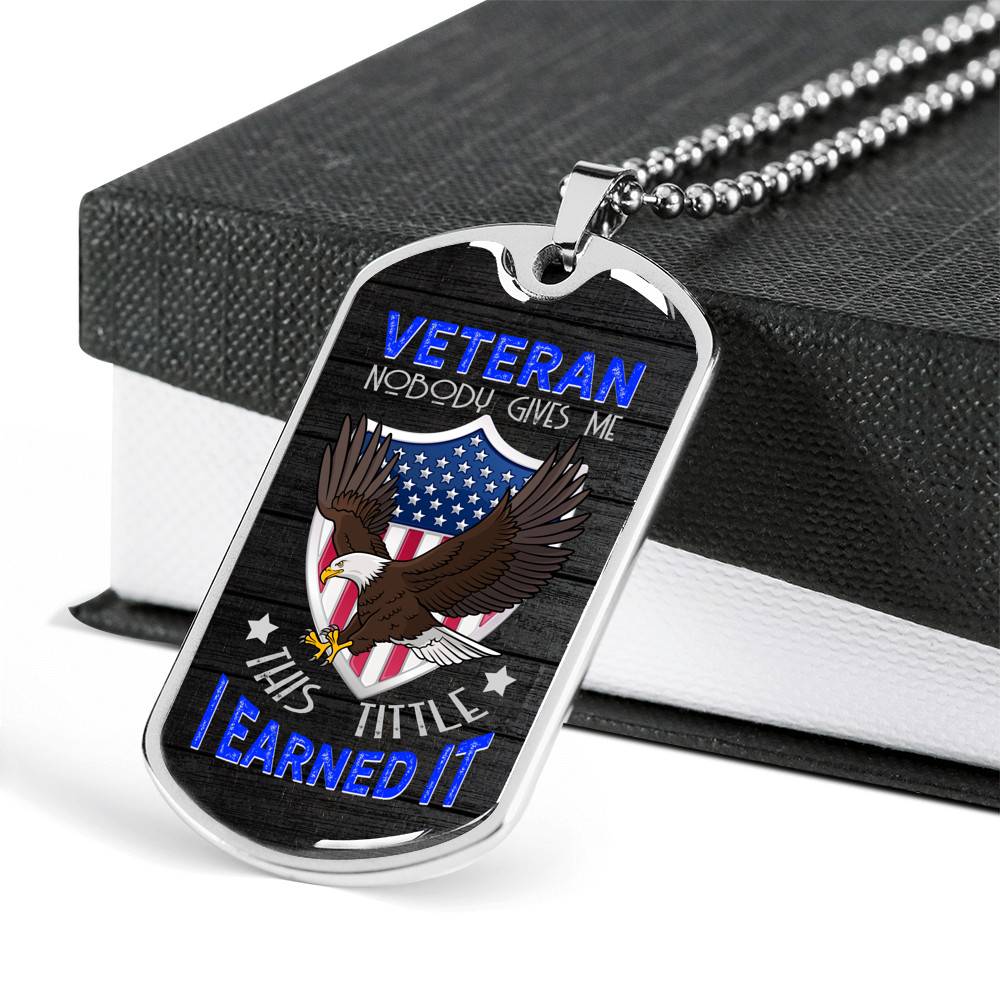 This pendant necklace is a unique gift for pet lovers. The necklace serves as a tangible reminder of the commitment and resilience that define a veteran's journey.
Personalized Name USA Navy Veteran Fleece Blanket – Mink Sherpa Blanket – Woven Blanket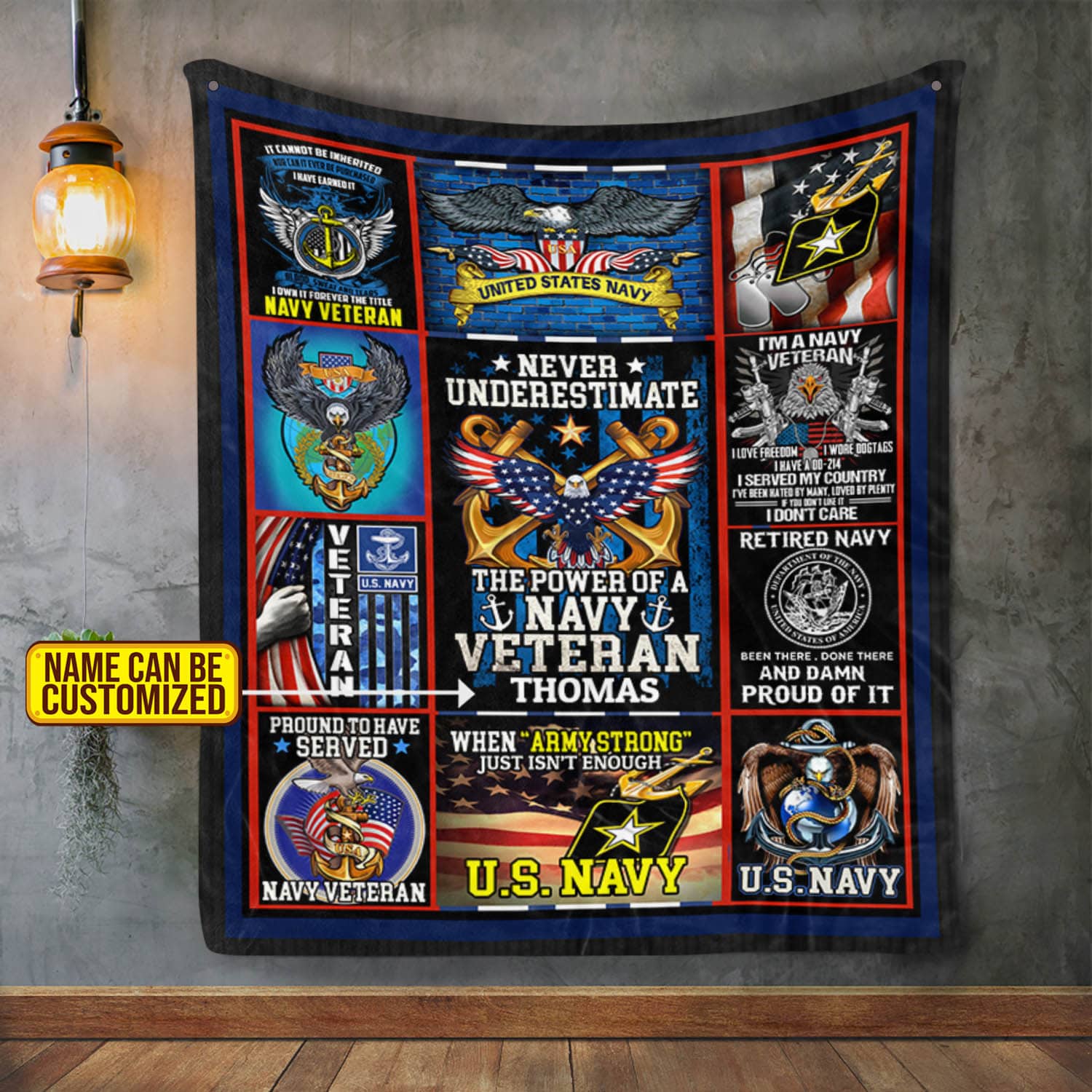 This blanket is not only a source of physical warmth but also a heartfelt expression of gratitude for the sacrifices made in service to our nation. This can be considered as a military retirement gift to show your honor and love.
You can find more gifts for veterans at the list of 20 best gifts for veterans here.
Conclusion
As we commemorate Veteran's Day, let us not only reflect on the sacrifices made by our veterans but also take action to express our gratitude in meaningful ways. These Veterans Day quotes and gift ideas serve as a starting point, allowing us to honor their service with the respect and appreciation they deserve.
The editorial team at Cubebik Blog is a group of dedicated individuals with a passion for words and a commitment to quality. They work tirelessly to ensure that every article is well-researched, informative, and error-free.