Introduction
The enchantment of Halloween lies not only in costumes and candy but also in the soundtrack that accompanies the festivities. A well-thought-out Halloween Music Playlist can transport you to a world of witches, vampires, and monsters. Let's dive into the ghoulish details and create a playlist that will ensure your Halloween celebration is nothing short of spooktacular.
Building Your Halloween Music Playlist
Halloween Music Playlist – Setting the Mood
Creating the perfect Halloween atmosphere starts with setting the mood through your playlist. Think of it as the soundtrack to a spine-tingling adventure. Here's a closer look at how you can craft an eerie ambiance:
Sinister Soundscapes: A Prelude to Fear
To transport your guests to a realm of haunted houses and mysterious forests, begin your playlist with sinister soundscapes. These serve as the perfect prelude to fear, instantly immersing your audience in a world of dread. Consider tracks that feature:
Creaking Doors: The ominous sound of a door slowly swinging open can send shivers down spines.
Howling Winds: A mournful wind whistling through the trees adds an eerie touch.
Distant Thunder: The rumble of thunder in the distance sets an unsettling tone.
These ambient soundscapes, strategically placed at the beginning and in between songs, act as mood enhancers, creating an atmosphere your guests won't forget.
Classics with a Spooky Twist
Now, let's explore some classic songs that have received a spine-tingling makeover, making them perfect additions to your Halloween Music Playlist:
"Monster Mash" – The Dance of the Undead
Monster Mash" by Bobby Pickett is a timeless Halloween classic, known for its catchy beat and playful lyrics. This song, with its quirky dance moves, has been a party favorite for generations. Add it to your playlist to get everyone, from vampires to mummies, grooving on the dance floor.
"Thriller" – Michael Jackson's Iconic Horror Tale
Michael Jackson's "Thriller" is more than just a song; it's a full-fledged horror story. The chilling narration by Vincent Price, the iconic music video, and the catchy beat make it an essential track for any Halloween gathering. When this song plays, expect everyone to join in on the famous "Thriller" dance.
"Spooky Scary Skeletons" – A Modern Classic
"Spooky Scary Skeletons" by Andrew Gold has gained popularity in recent years, thanks to its playful yet eerie vibe. It's perfect for those who want to embrace the spooky season with a touch of whimsy. Plus, it's impossible to resist singing along to the catchy chorus.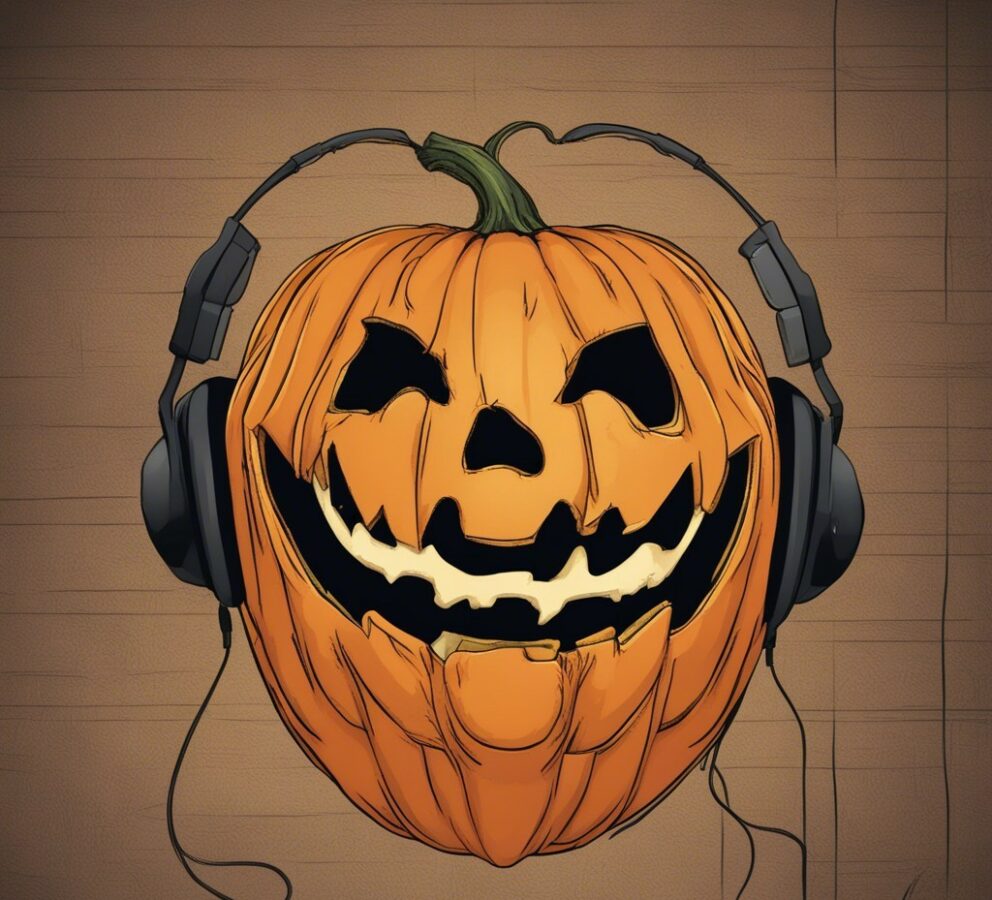 Hauntingly Good Tracks
No Halloween Music Playlist is complete without a selection of hauntingly good tracks. These songs will send chills down your spine and create an unforgettable atmosphere. Here are some more spine-tingling suggestions:
"Somebody's Watching Me" – The Anthem of Paranoia
Rockwell's "Somebody's Watching Me" is the perfect anthem for Halloween. Its lyrics capture the feeling of being watched and the eerie sensation of paranoia. As the chorus echoes in the room, your guests will be pulled into the spooky narrative.
"Disturbia" – Rihanna's Dark and Mysterious Hit
Rihanna's "Disturbia" is a modern hit with a dark and mysterious vibe. Its lyrics, filled with references to insanity and chaos, make it an ideal addition to your Halloween playlist. The haunting melody and Rihanna's sultry vocals add an extra layer of allure.
"Superstition" – A Funky Spell
Stevie Wonder's "Superstition" combines funk and superstition in a way that's irresistible. This song's infectious groove will have everyone dancing and grooving to the funky bassline. It's a track that can't be missed on any Halloween playlist.
"Time Warp" – Transylvania's Dance Party
From "The Rocky Horror Picture Show," "Time Warp" is the ultimate Halloween dance party anthem. Its quirky lyrics and catchy beat have made it a cult classic. Be prepared for your guests to step to the left, jump to the right, and do the Time Warp again.
"I Put a Spell on You" – Nina Simone's Enchanting Rendition
Nina Simone's "I Put a Spell on You" is a bewitching tune that oozes with charm. Her soulful voice and the song's seductive atmosphere make it a perfect addition to your Halloween playlist. It's a spellbinding track that will cast a musical enchantment over your gathering.
Crafting Themed Sections
For a well-rounded Halloween Music Playlist, consider creating themed sections within the list. Here are some ideas:
Classic Halloween Classics
"Monster Mash" by Bobby Pickett
"The Addams Family Theme" by Vic Mizzy
"Ghostbusters" by Ray Parker Jr.
Spine-Chilling Rock Anthems
"Black Magic Woman" by Santana
"Sympathy for the Devil" by The Rolling Stones
"Don't Fear the Reaper" by Blue Öyster Cult
Creepy Ballads
Eerie Electronica
"Toccata and Fugue in D Minor" by Bach (Remixed): An electrifying twist on a classical masterpiece.
"I See You" by The xx: Slow and haunting, perfect for building suspense.
"The Hacker" by Hans Zimmer: A futuristic and eerie track for a modern Halloween.
Kid-Friendly Tunes
For those hosting a family-friendly Halloween party, consider these cheerful yet spook-tacular songs:
"This is Halloween" from The Nightmare Before Christmas: A whimsical tune loved by kids and adults alike.
"Ghostbusters" by Ray Parker Jr.: Who you gonna call? A must-play for all ages.
"Monster Boogie" by Laurie Berkner: A catchy song that will have little monsters grooving.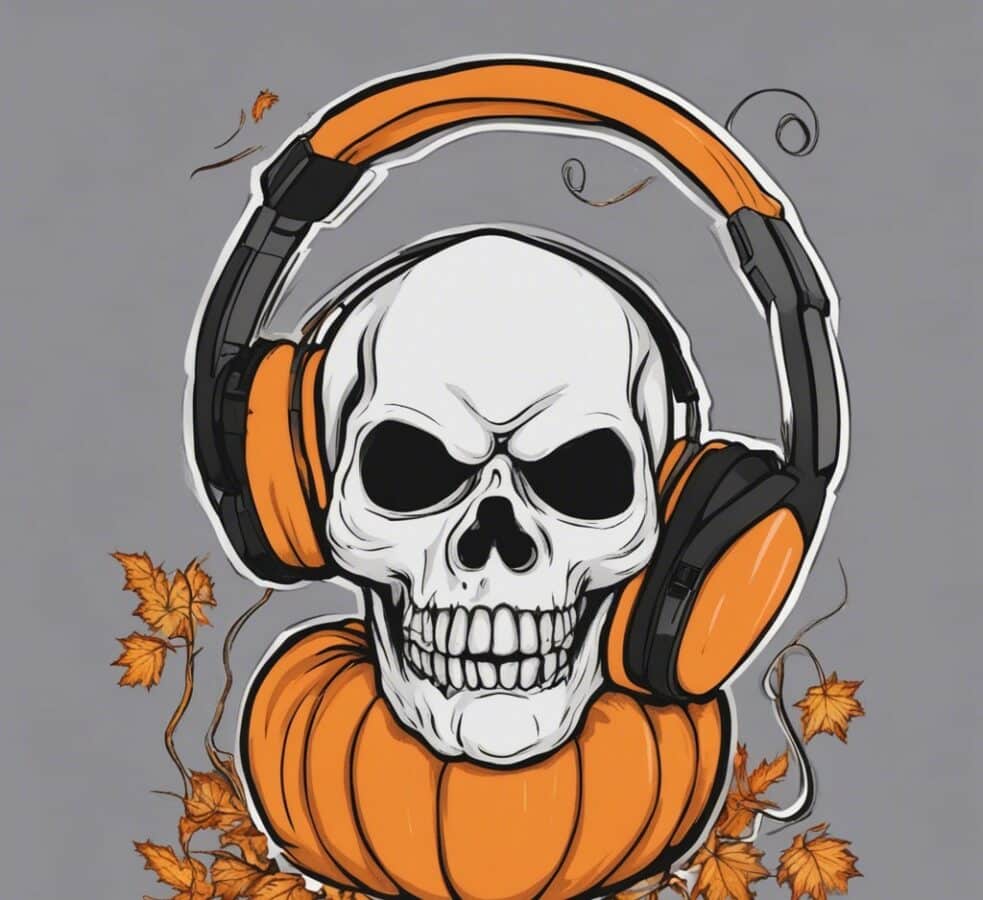 Conclusion
Crafting the perfect Halloween Music Playlist is an art that can elevate your spooky celebrations to new heights. With the right mix of ambiance, classics, and themed sections, you'll have everyone under your musical spell. So, get ready to dance with the ghosts, howl with the werewolves, and have a hauntingly good time this Halloween!
Frequently Asked Questions (FAQs)