finding affordable bridesmaid gift cheap that are both thoughtful and meaningful can be a challenge. In this article, we will explore creative ideas for budget-friendly bridesmaid gifts.
Introduction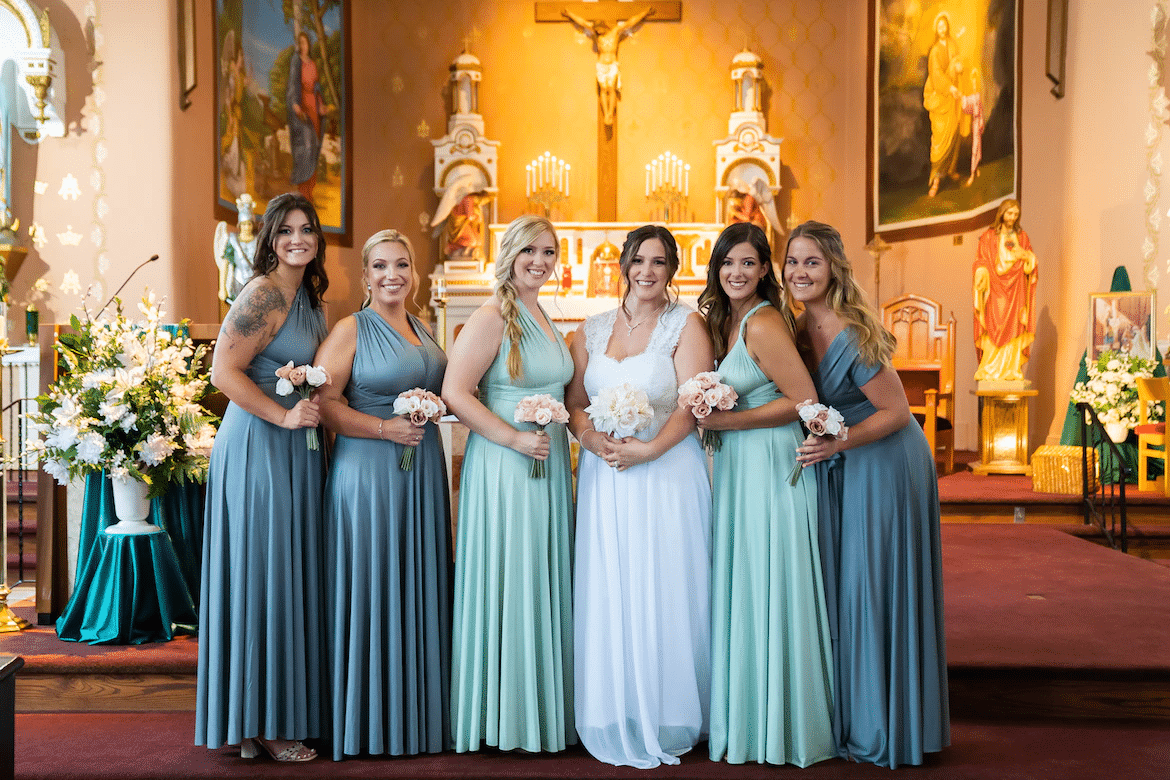 Your wedding day is a special occasion, and your bridesmaids play a significant role in making it memorable. They stand by your side, offer support, and help you celebrate your big day. To express your gratitude, it's customary to give them cheap bridesmaid gifts as a token of appreciation. However, finding affordable bridesmaid gifts that are both thoughtful and meaningful can be a challenge. In this article, we will explore creative ideas for budget-friendly bridesmaid gifts. From personalized trinkets to DIY crafts, we have got you covered with affordable options to show your appreciation without breaking the bank.
Setting a Budget
Before diving into gift ideas, it's essential to set a budget for your bridesmaid gifts. This will help you narrow down your options and ensure you stay within your financial means. Consider how much you're willing to spend per each bridesmaid proposal box and allocate your budget accordingly. Remember, it's the thought behind the bridesmaid gift box that matters the most.
Considering Personal Preferences
Consider the personal preferences and interests of all your bridesmaids when brainstorming gift ideas. Taking the time to think about their hobbies, favorite colors, and individual styles can help you choose bridesmaid gifts that are tailored to their tastes. By selecting gifts that resonate with each bridesmaid on a personal level, you can make them feel truly valued and appreciated.
Think about what activities or hobbies they enjoy. Do they love gardening, cooking, or traveling? Consider gifts that align with their interests, such as a gardening kit, a cookbook from their favorite cuisine, or a travel-themed accessory. These thoughtful choices show that you've taken their passions into account.
Where to Buy Bridesmaid Gifts on a Budget
Online marketplaces such as Amazon, Etsy, eBay, and CubeBik provide a diverse range of affordable bridesmaid gifts. These platforms offer a wide variety of options, including personalized jewelry, custom accessories, and unique handmade items that can suit your budget. It's important to take the time to read reviews and check seller ratings to ensure a reliable and satisfactory shopping experience.
Personalized Keepsakes
Adding a personal touch to your bridesmaid gifts can make them extra special. Consider personalized keepsakes such as monogrammed jewelry, engraved photo frames, or custom-made items that reflect each bridesmaid's personality. These personalized gifts show that you have put thought and effort into selecting something unique for each individual.
Personalized Bridesmaid Mug: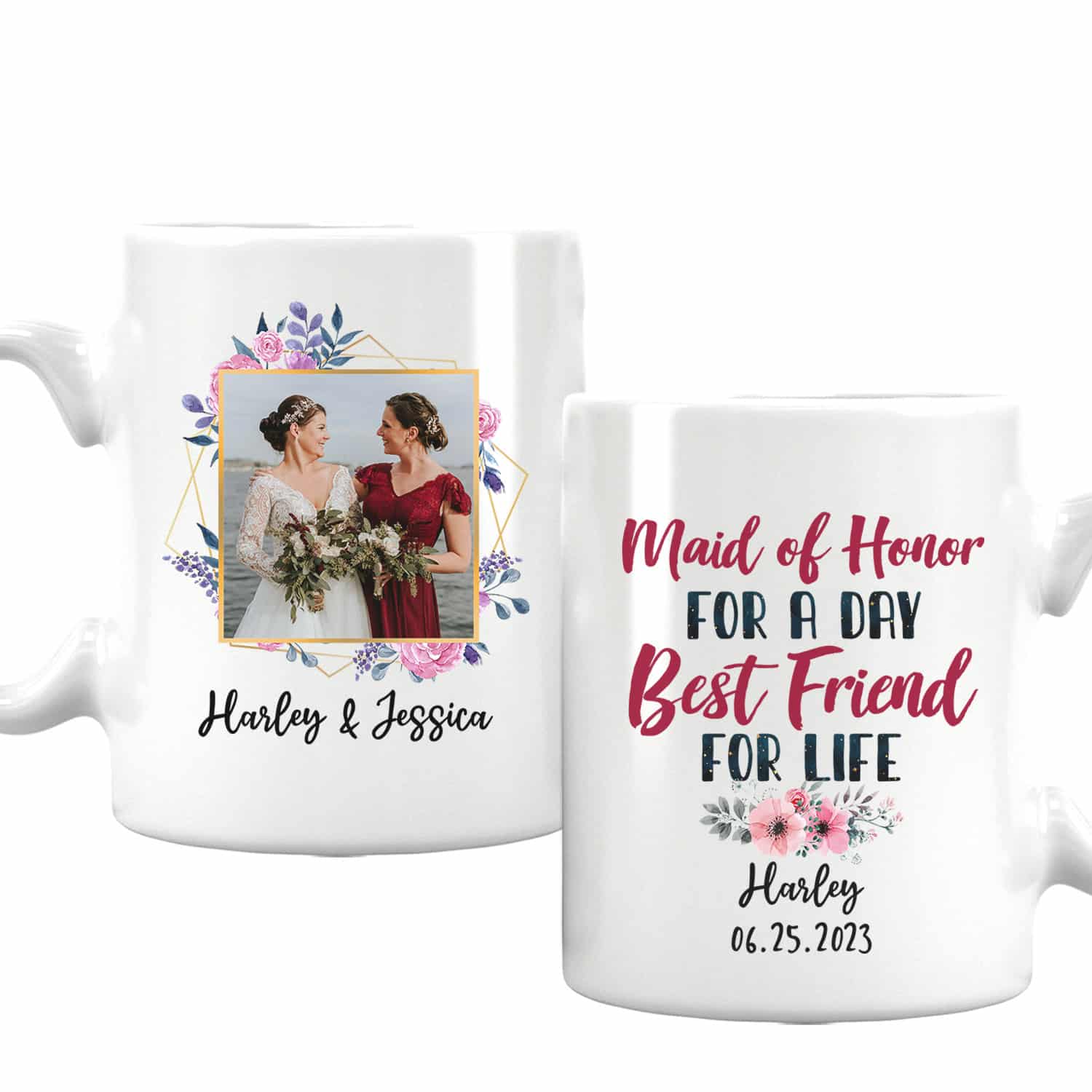 Surprise your bridesmaids with a personalized mug featuring their names or initials. Made from high-quality ceramic, these mugs are the perfect bridesmaid gift for enjoying their favorite beverages and serve as a daily reminder of your special bond.
Personalized Photo Bridesmaid Gifts: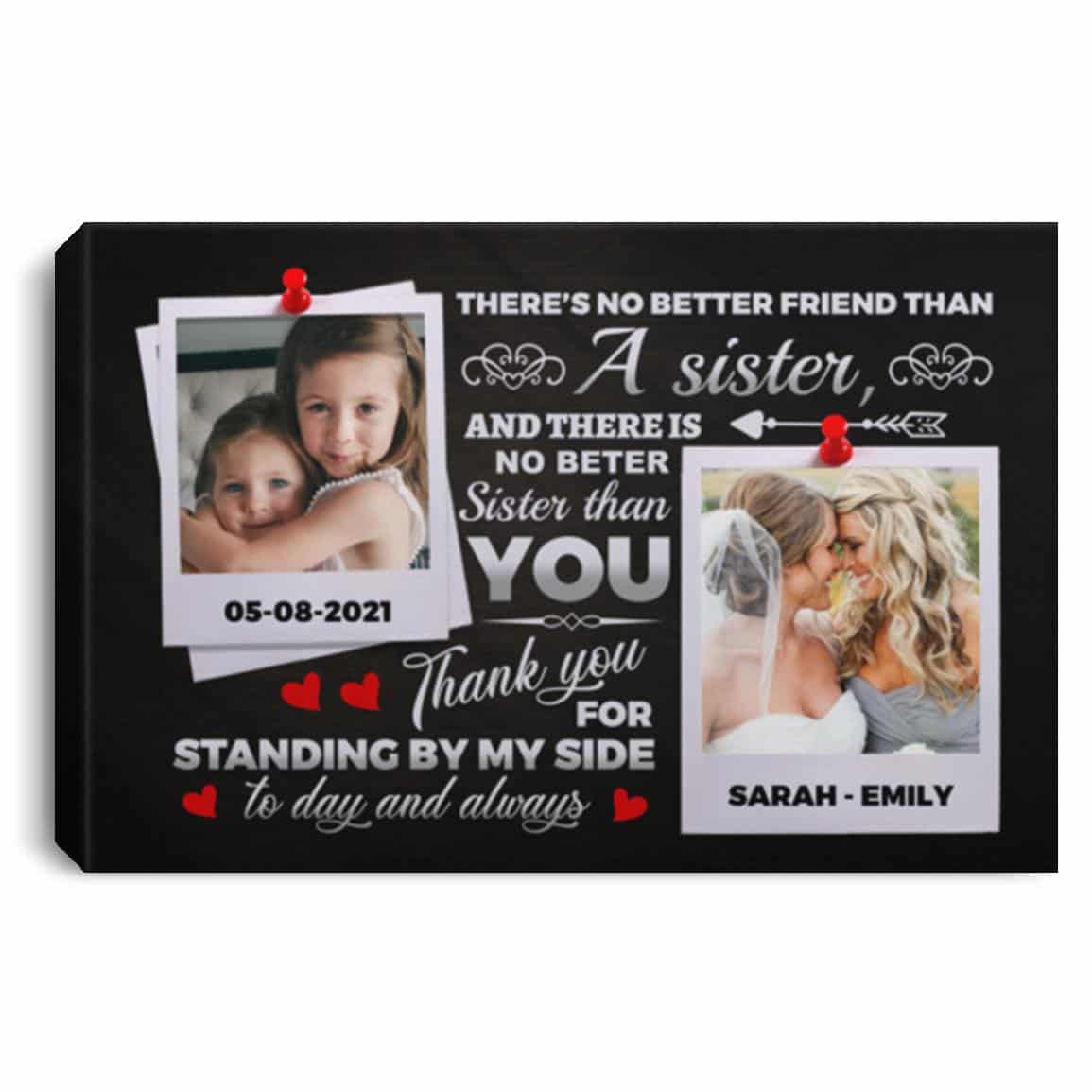 Capture memories with personalized photo frames or albums for your bridesmaids. Engrave their names, the wedding date, or heartfelt messages to create wonderful gift of a unique and cherished keepsake they can treasure forever.
Bridesmaid Floral Mask Washable Reusable Custom: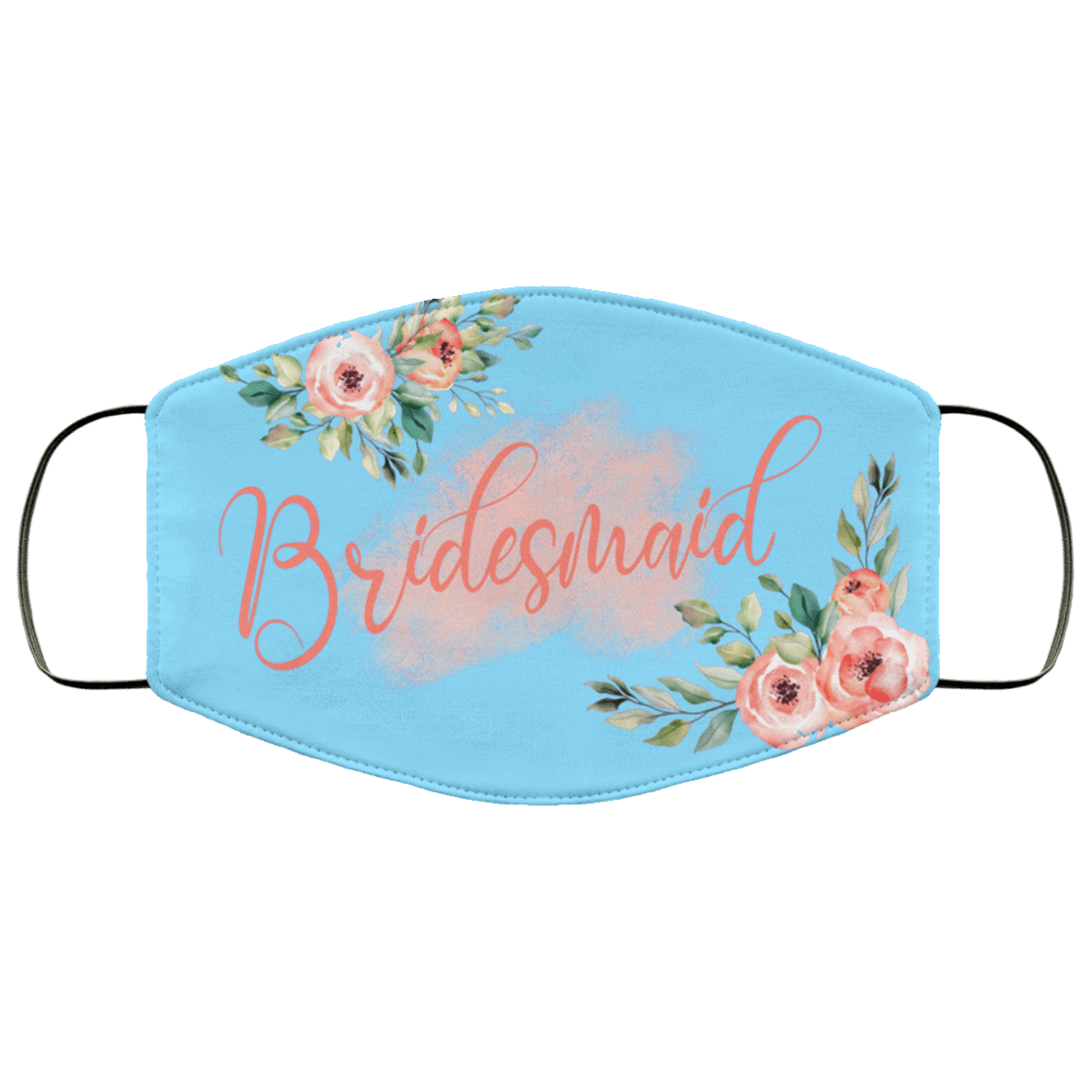 Gift your bridesmaids stylish and comfortable floral masks customized to their preferences. These washable and reusable bridal shower and masks not only provide protection but also add a touch of style to their outfits while celebrating your special day.
Spa and Self-Care Gifts
Pamper your bridesmaids with spa and self-care gifts to help them relax and rejuvenate. Choose items like scented candles, bath bombs, face masks, or luxurious bathrobes. These gifts provide an opportunity for your bridesmaids to indulge in some self-care and unwind after the wedding preparations.
Scented Candle Set: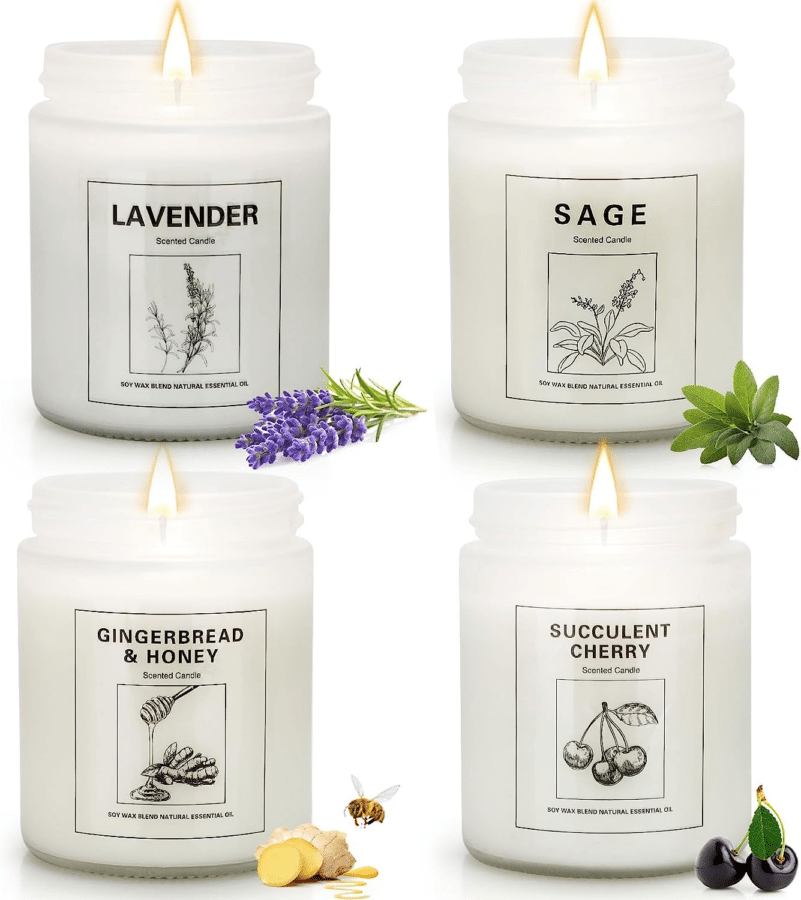 Treat your bridesmaids to a set of luxurious scented candles in relaxing fragrances like lavender, vanilla, or citrus. These candles create a soothing ambiance and help create a tranquil atmosphere for self-care moments.
Bath Bomb Gift Box: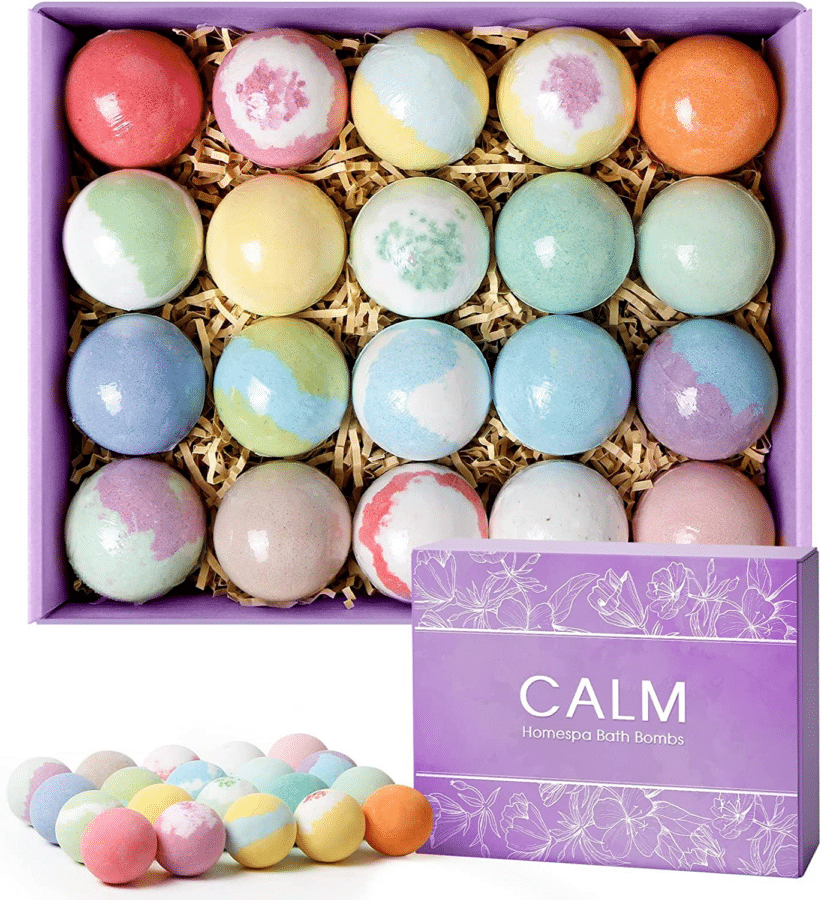 Indulge your bridesmaids with a gorgeous gift- box filled with an assortment of beautifully crafted bath bombs. Infused with essential oils and moisturizing ingredients, these bath bombs transform ordinary baths into luxurious spa experiences.
Facial Mask Collection: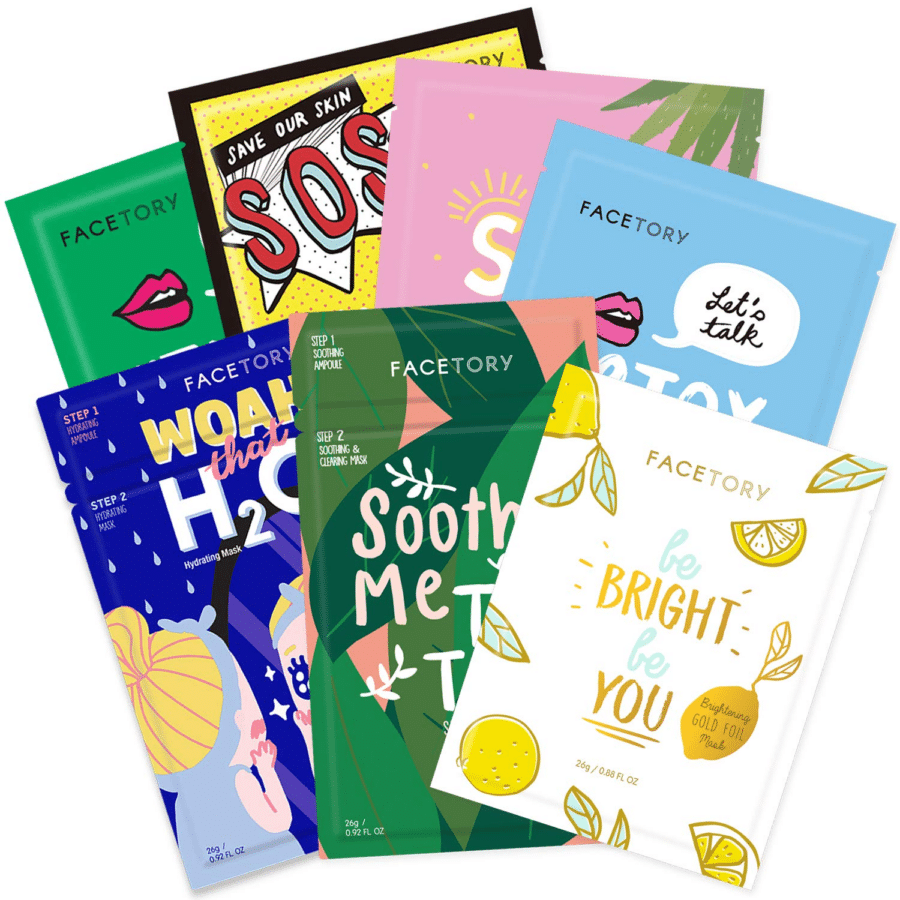 Provide your bridesmaids with a collection of rejuvenating face masks that cater to various skin types and concerns. From hydrating sheet masks to detoxifying clay masks, these skincare treats allow them to pamper their skin and unwind.
Customized Accessories
Accessorize your bridesmaids' outfits with customized accessories that they can wear on your special day and beyond. Consider items such as personalized necklaces, bracelets, or hair accessories. These accessories will not only complement their attire but also serve as a beautiful reminder of your wedding day.
Personalized Name Necklace: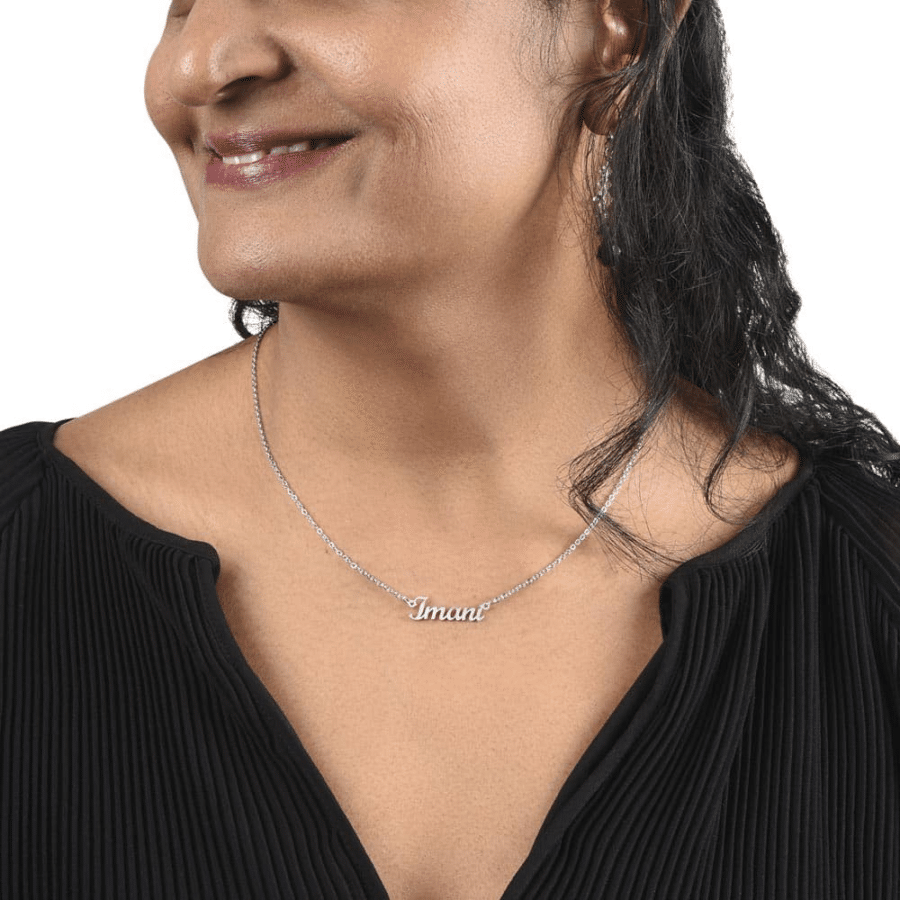 Gift your bridesmaids with a delicate necklace featuring their names or initials. Choose from elegant fonts and finishes to create a unique piece of jewelry that holds sentimental value.
Engraved Hairpin Set: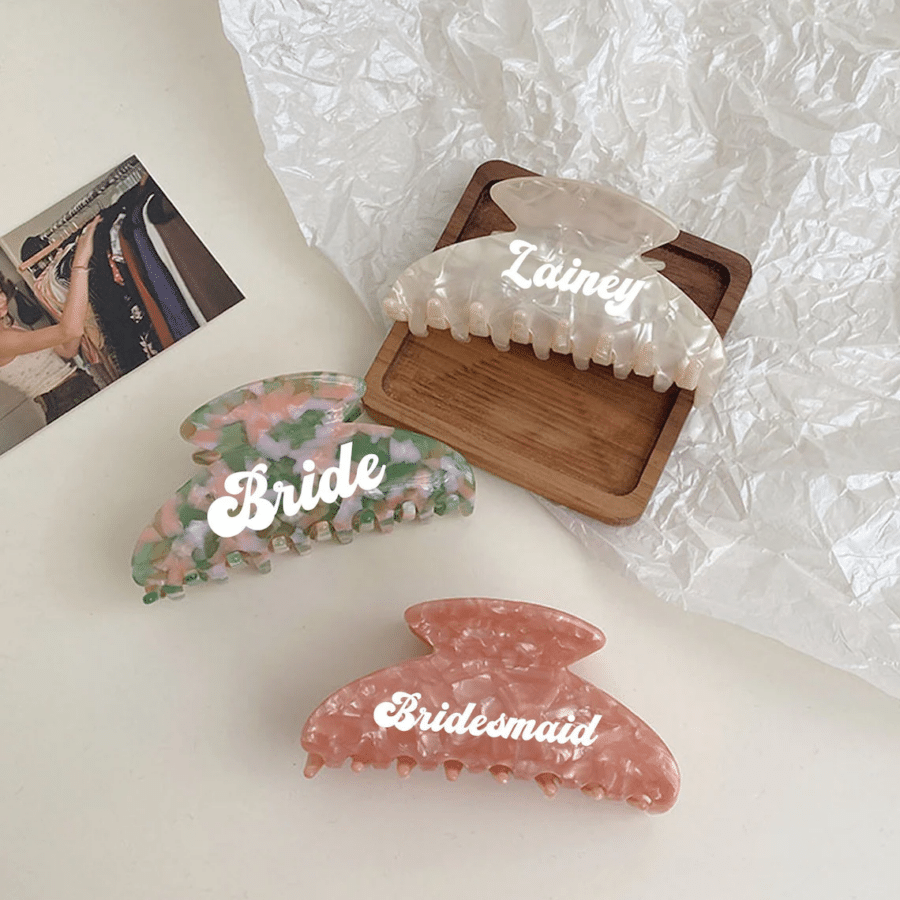 Add a touch of personalized flair to your bridesmaids' hairstyles with engraved hairpins. These hair ties can be customized with their initials, wedding-related symbols, or meaningful phrases.
Monogrammed Clutch: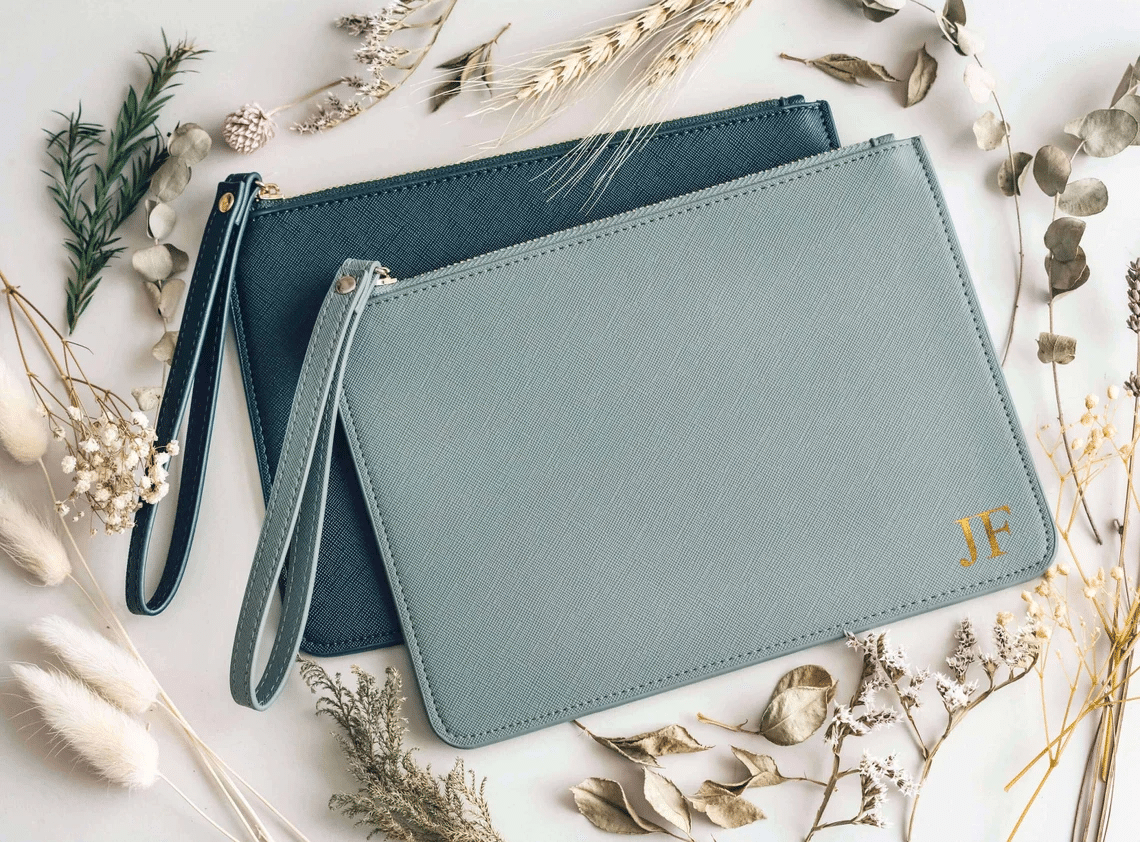 Present your bridesmaids with stylish monogrammed clutches that can be personalized with their initials or names. These versatile accessories will complement their outfits and serve as a lasting reminder of your special day.
Jewelry and Trinkets
Jewelry is always a timeless and elegant gift option for bridesmaids. Look for affordable yet stylish pieces like dainty necklaces, earrings, or bracelets. Trinkets such as keychains or charm bracelets can also be a meaningful keepsake for your bridesmaids.
Birthstone Earrings: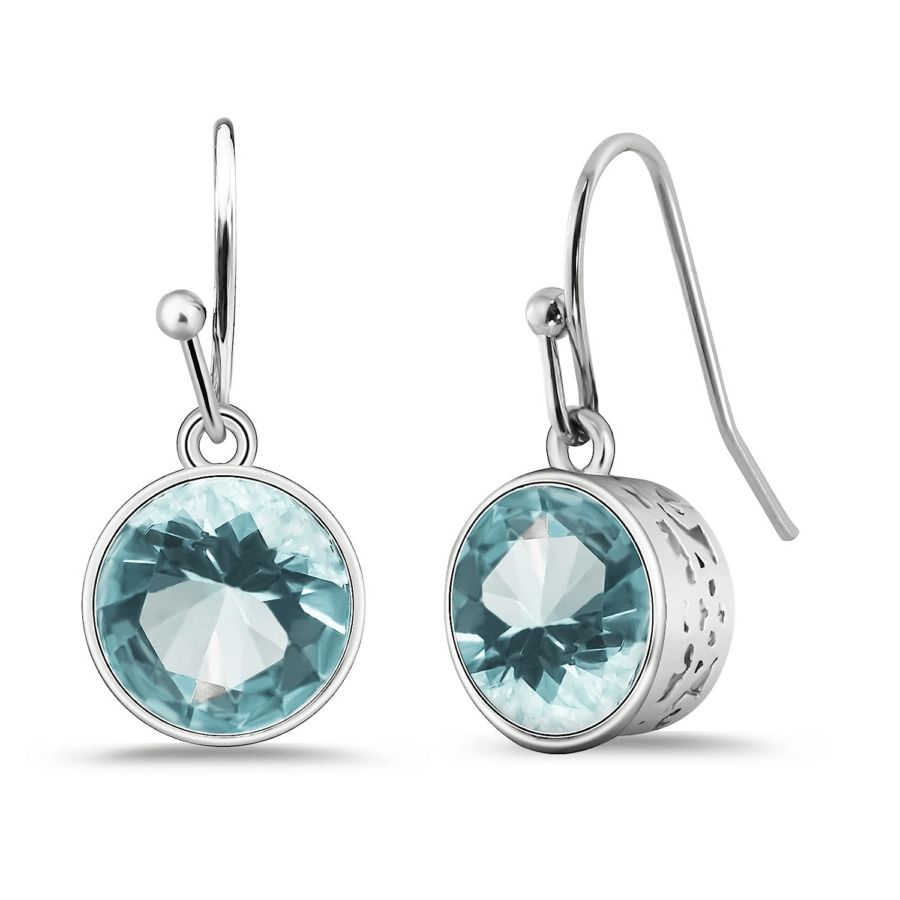 Delight your bridesmaids with birthstone earrings that represent their birth month or significant dates. Choose from studs, hoops, or dangle earrings in various styles to suit their preferences.
Personalized Charm Bracelet: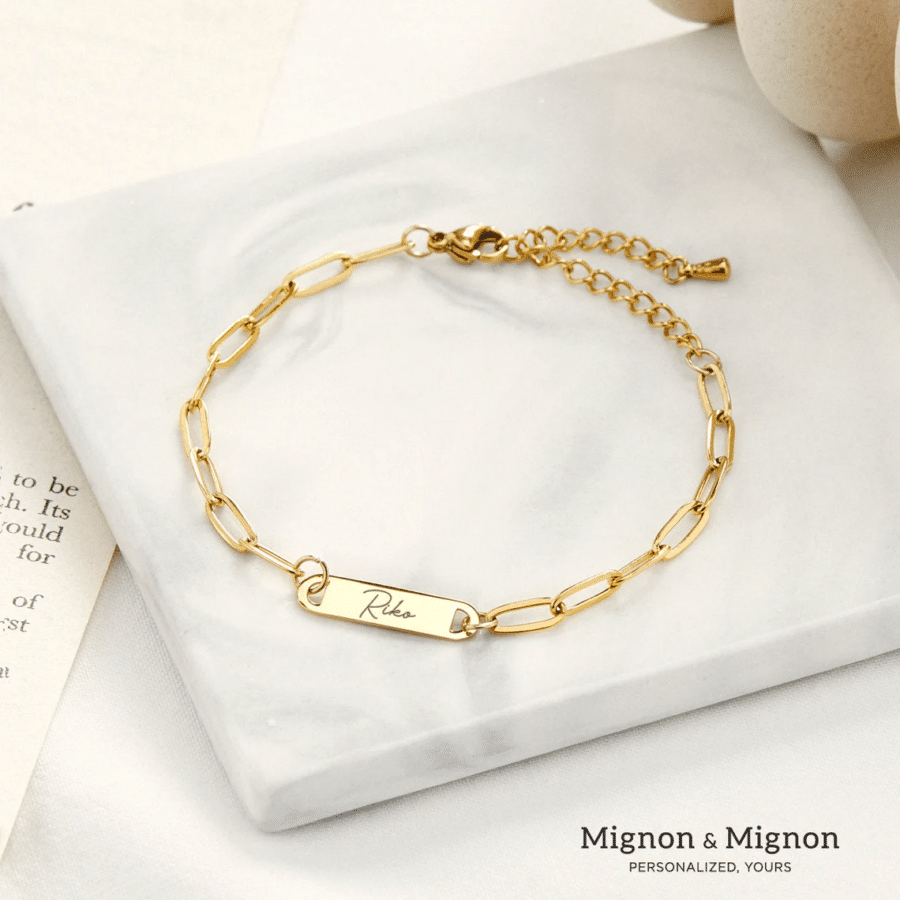 Create a special gift unique charm bracelet for each bridesmaid, selecting charms that symbolize shared memories, inside jokes, or their individual interests. This thoughtful and customizable gift will hold sentimental value for years to come.
Engraved Keychain Locket: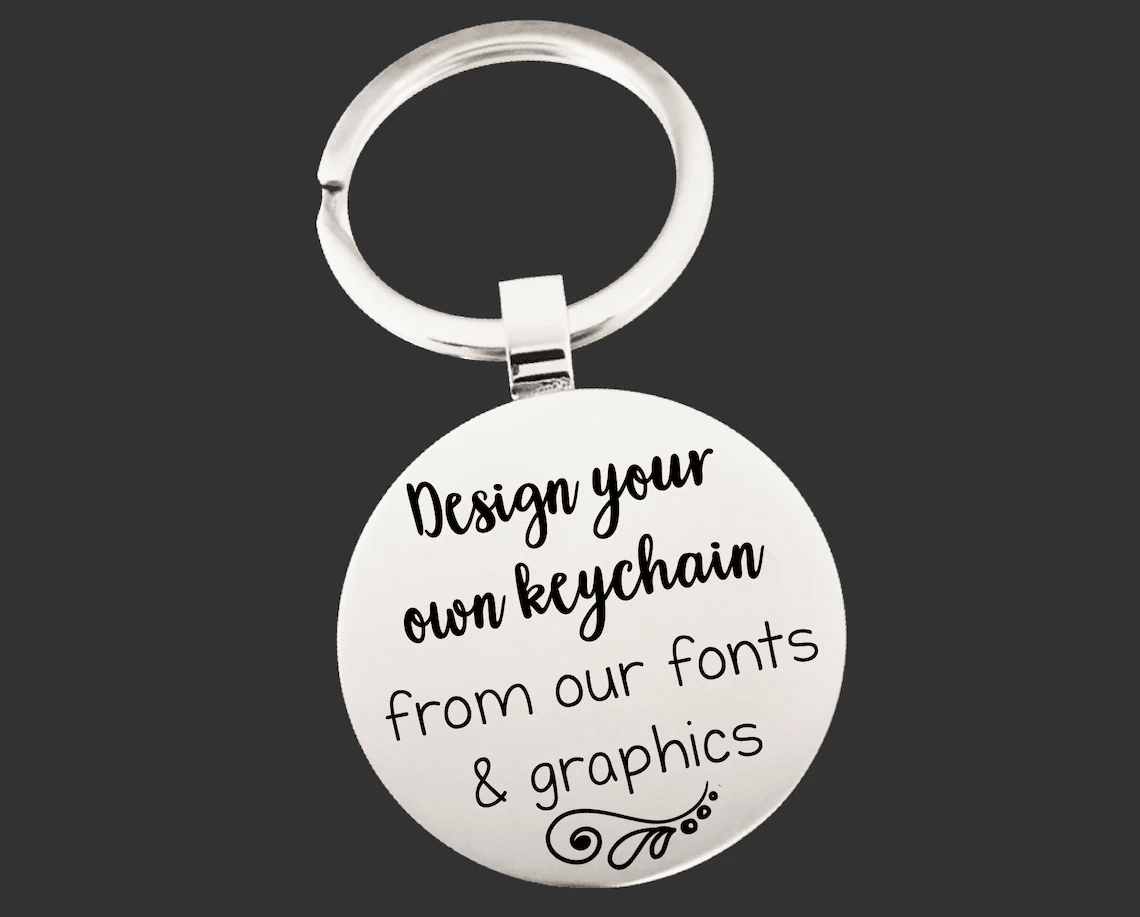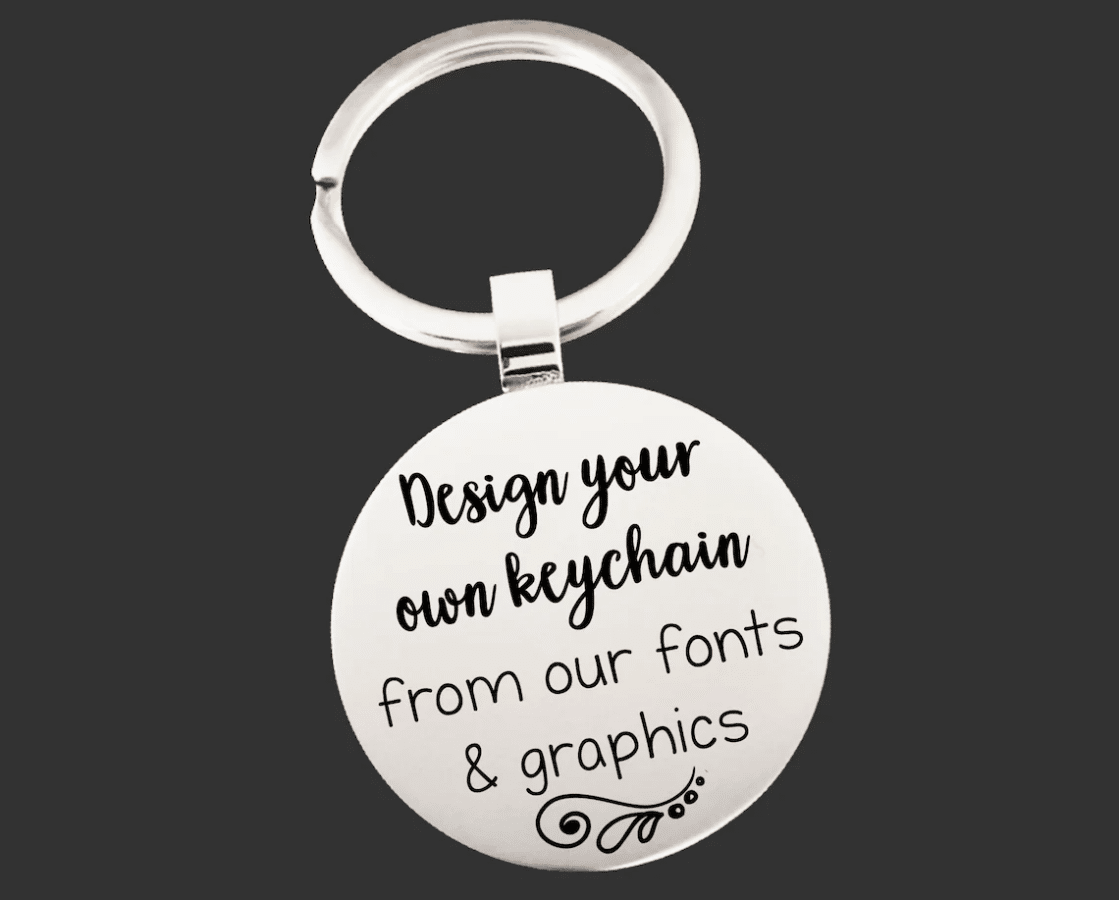 Gift your bridesmaids with keychain lockets that can hold small photos or messages. Engrave them with initials, significant dates, or meaningful quotes to create a sentimental keepsake.
Tote Bags and Clutches
Practical and fashionable, tote bags and clutches are both useful and stylish as bridesmaids gifts or gifts. Consider monogrammed or personalized designs that your bridesmaids can use on the wedding day and for various occasions afterward. These two gift bags will provide a functional and chic accessory that your bridesmaids will appreciate.
Monogrammed Tote Bag: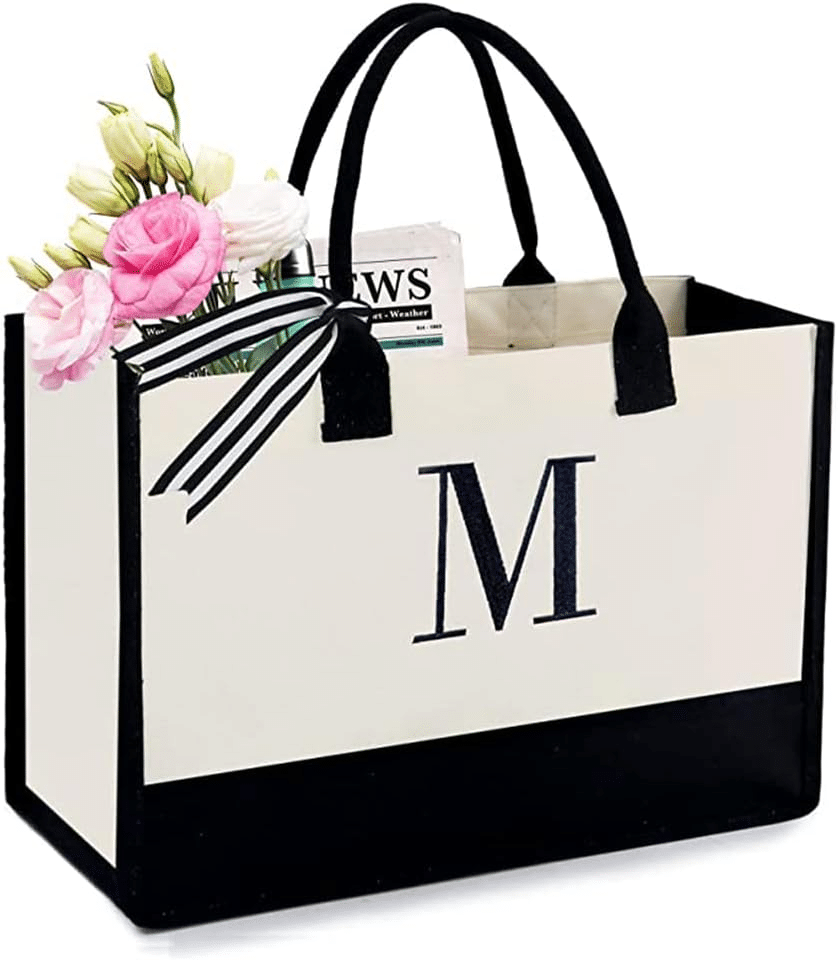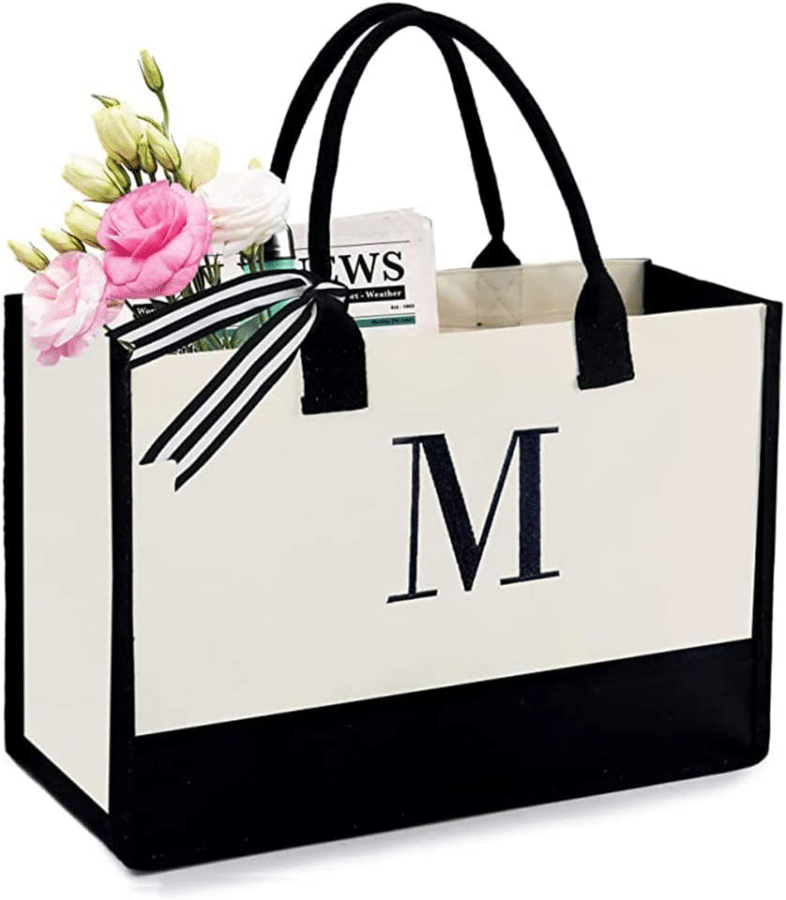 Provide your bridesmaids with personalized monogrammed tote bags that are both stylish and practical. Choose a design that matches their preferences and have their initials elegantly embroidered on the bag.
Envelope Clutch: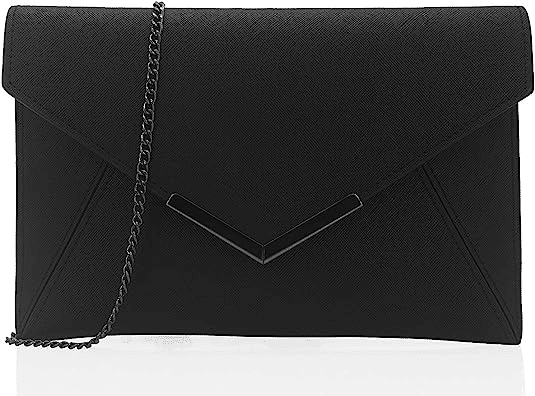 Present your bridesmaids with chic envelope clutches in colors that complement your wedding theme. Consider personalizing them with their initials or a small engraved plate on the inside flap.
Canvas Weekender Bag: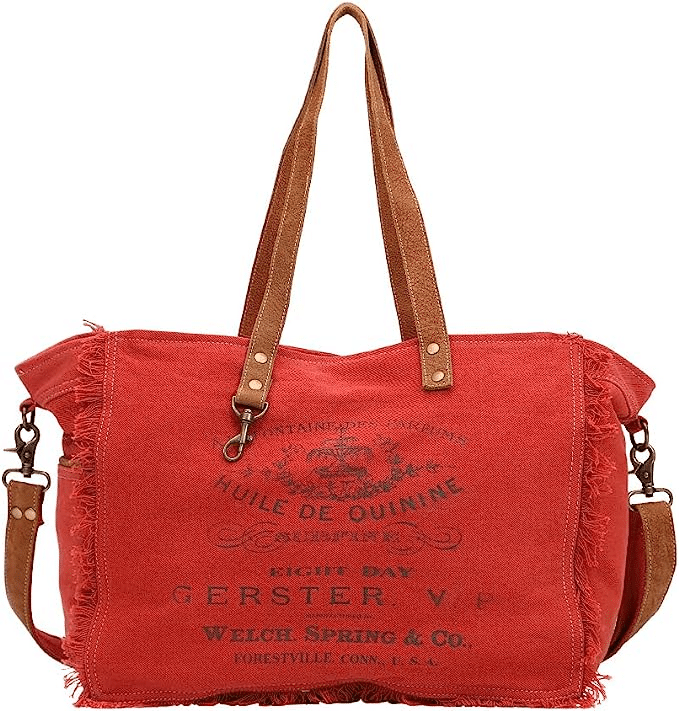 For bridesmaids who love to travel, a canvas weekender bag with personalized touches, such as their initials or a motivational quote, will make a perfect gift. These spacious and durable bags are ideal for weekend getaways or as a carry-on for future adventures.
DIY Crafts and Handmade Gifts
Show your creativity and thoughtfulness by crafting handmade gifts for your bridesmaids. DIY crafts like customized mugs, handmade soaps, or painted picture frames add a personal touch. Your bridesmaids will treasure these unique gifts made with love.
Customized Photo Frame Collage: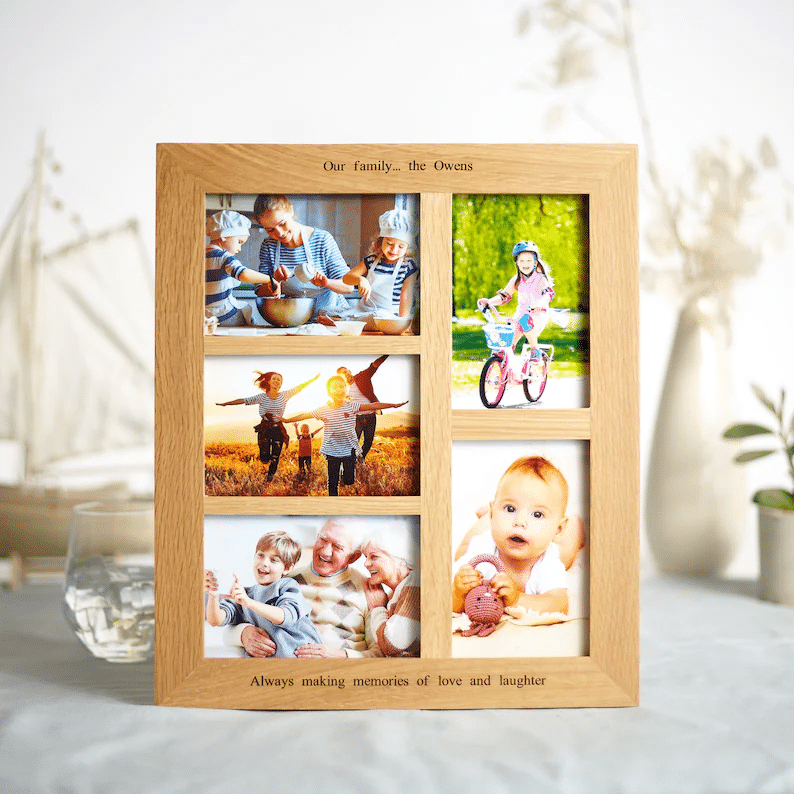 Create a collage of memorable wedding photos together with your bridesmaids and place them in personalized frames. You can paint or decorate the frames to match your wedding theme or their individual styles.
Handmade Soy Candles: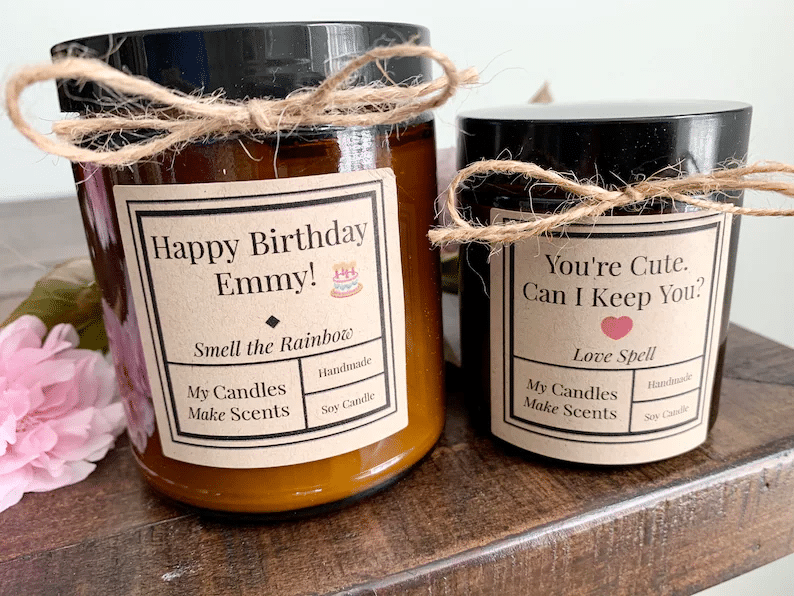 Craft soy candles using scents and colors that your bridesmaids will love. Add personalized labels or packaging to make them extra special.
Hand-Stamped Initial Bracelets: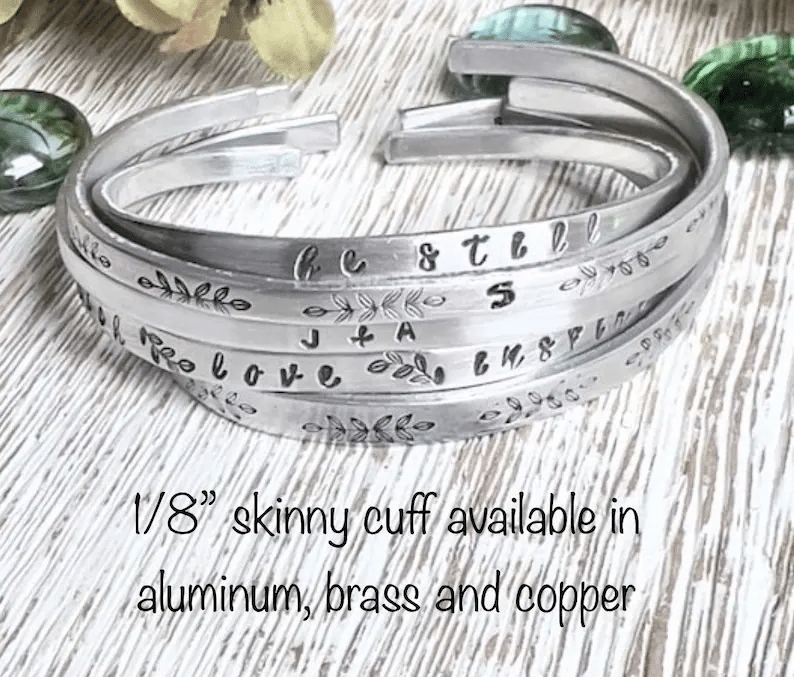 Make unique bracelets by hand-stamping metal charms with your bridesmaids' initials. Combine these charms with colorful beads or delicate chains to create personalized and charming pieces of jewelry.
Subscription Boxes
Subscription boxes are a popular and convenient gift option. Choose a subscription box that aligns with your bridesmaids' interests, such as beauty products, gourmet snacks, or wellness items. These curated boxes offer a surprise and a monthly reminder of your gratitude.Beauty Subscription Box: Treat your bridesmaids to a monthly beauty subscription box filled with skincare, makeup, and haircare products. Choose a box that caters to their preferences, whether it's natural and organic products or trendy and innovative cosmetics.
Beauty Subscription Box: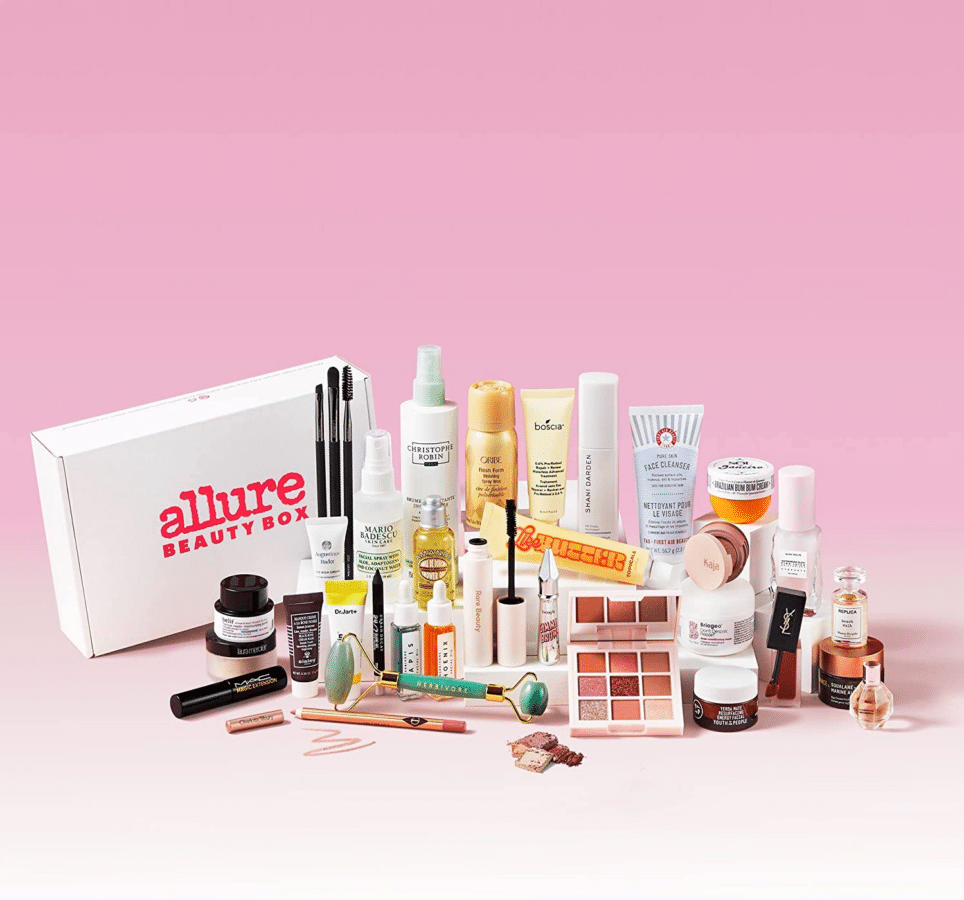 Treat your bridesmaids to a monthly beauty subscription box filled with skincare, makeup, and haircare products. Choose a box that caters to their preferences, whether it's natural and organic products or trendy and innovative cosmetics.
Book Subscription Box: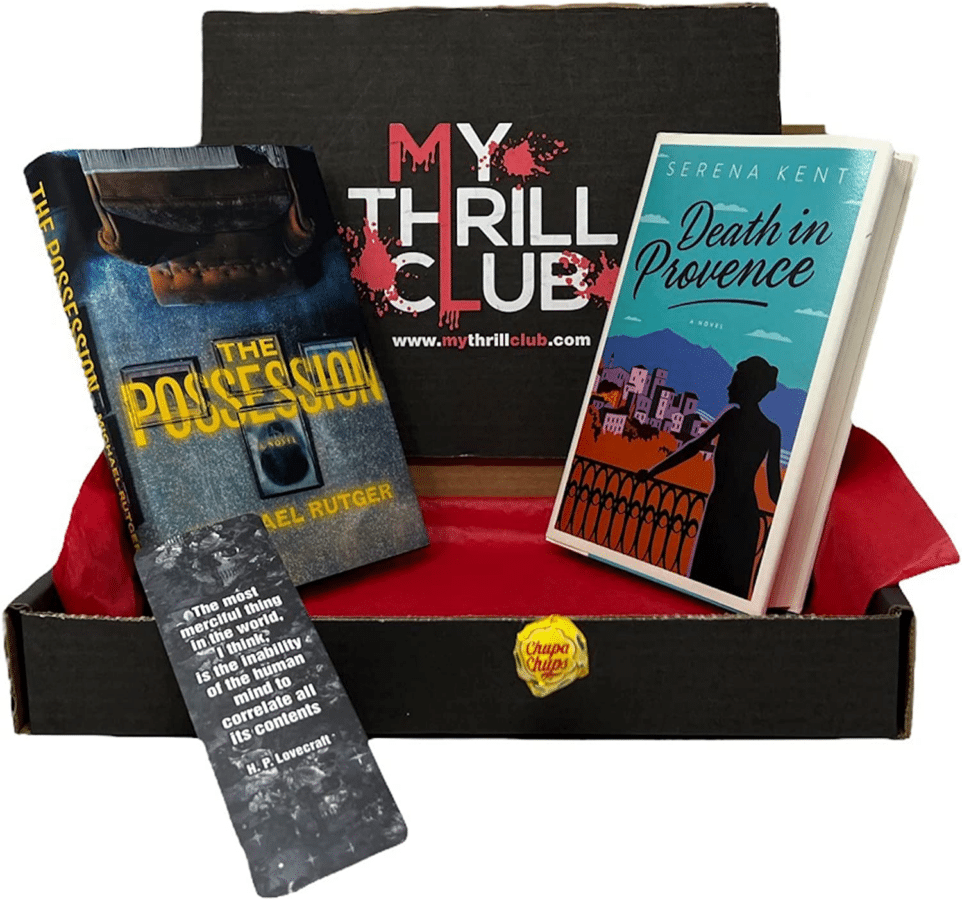 For the bookworm bridesmaids, a book subscription box is an excellent choice. Select a box that delivers handpicked books tailored to their reading preferences, along with additional literary-themed goodies.
Wellness Subscription Box: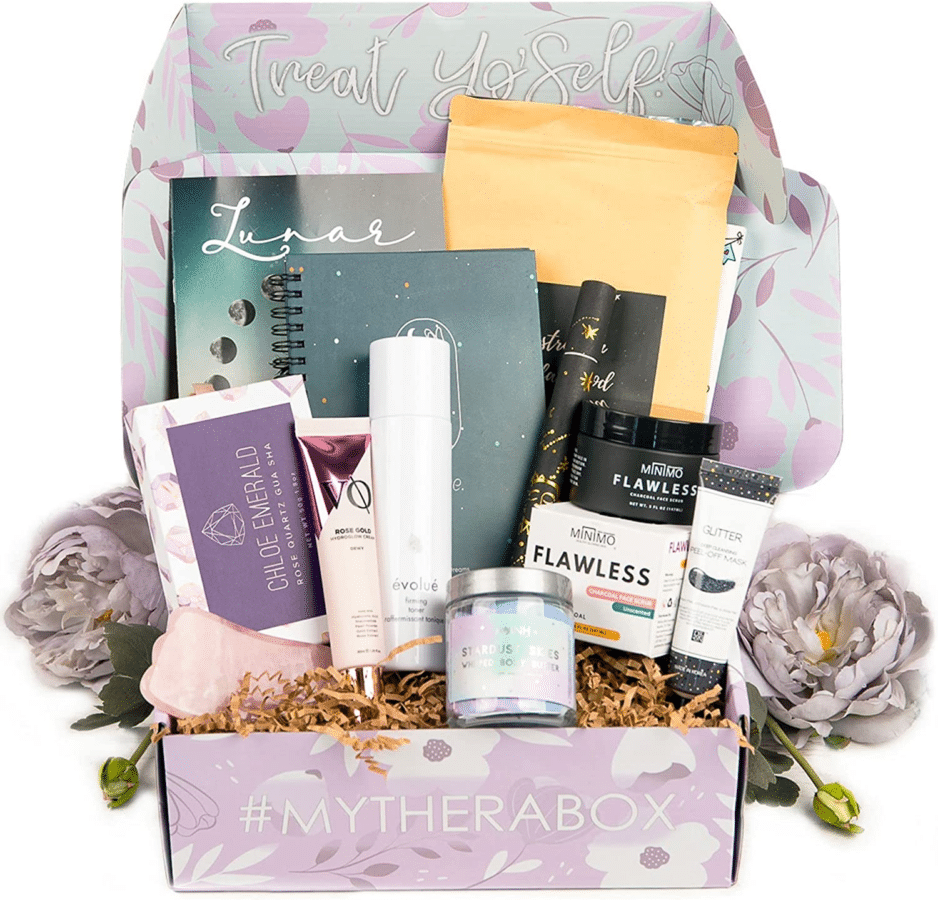 Provide your bridesmaids with a wellness subscription box that promotes self-care and mindfulness. These boxes often include items such as relaxation tools, healthy snacks, aromatherapy products, and guided journals.
Practical and Functional Gifts
Consider practical gifts that your bridesmaids can use in their daily lives. From personalized stationery to stylish phone cases or reusable water bottles, these functional gifts show that you care about their everyday needs.
Stationery Set: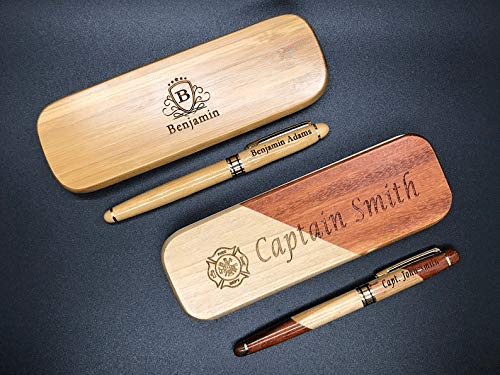 Gift your bridesmaids with a stationery that includes pens. Customize them with their names or initials to add a personal touch to their everyday writing tasks.
Stylish Phone Case: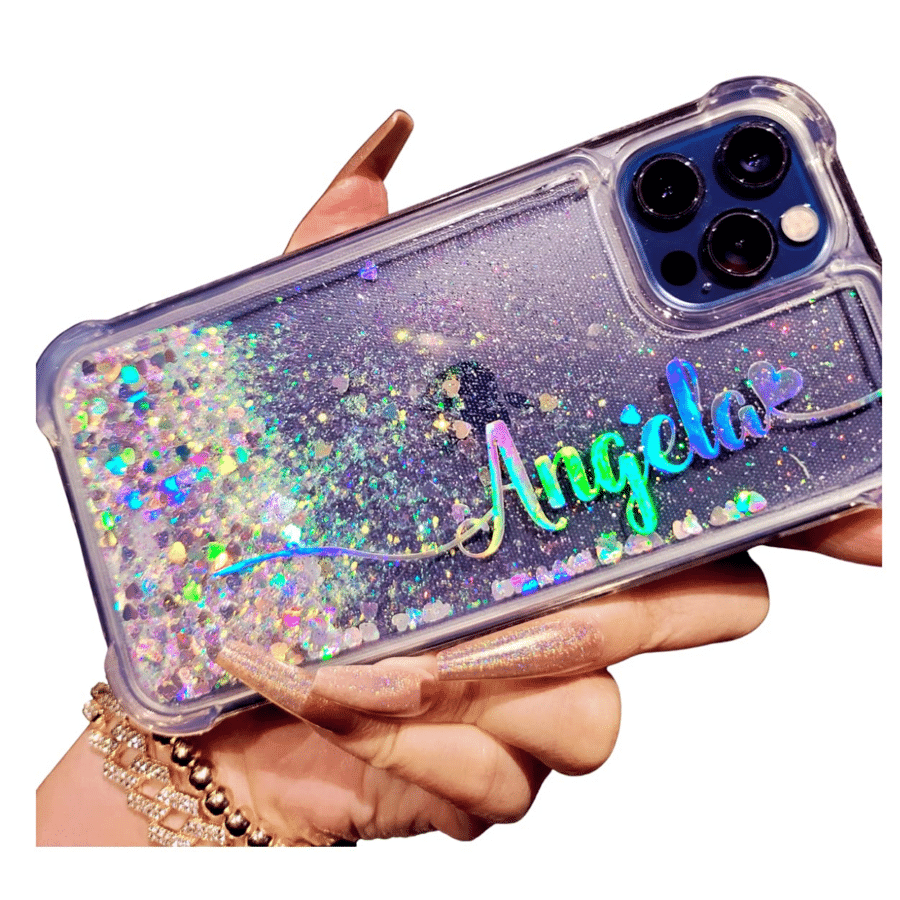 Protect your bridesmaids' phones in style with customized phone cases. Choose designs that match their personalities or engrave their initials on the cases for a personalized touch.
Reusable Water Bottle: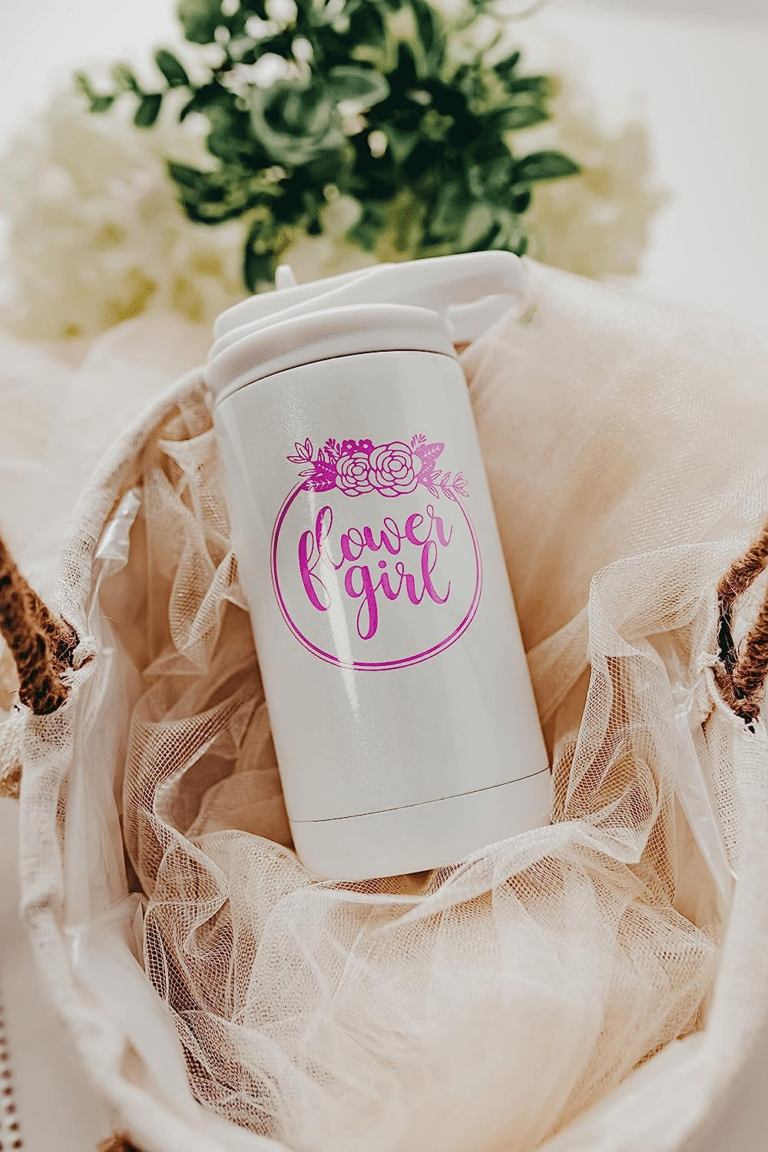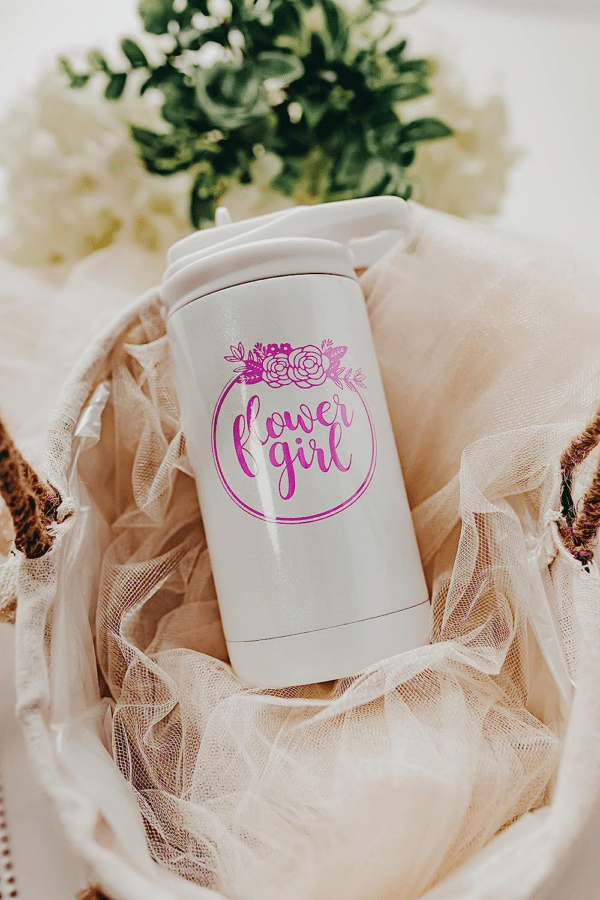 Encourage sustainability and hydration by gifting your bridesmaids with high-quality reusable water bottles. Look for options with personalized engravings or stylish designs that suit their tastes.
Books and Journals
If your bridesmaids love to read or write, books and journals can be thoughtful gifts. Select a book that holds a special meaning or opt for personalized journals where they can document their thoughts and memories.
Meaningful Book:
Select a book that holds special meaning for each bridesmaid. Consider genres they enjoy or books that align with their interests or life experiences. Personalize the books with heartfelt messages or inscriptions to make them even more meaningful.
Personalized Journal:
Provide your bridesmaids with personalized journals where they can record their thoughts, dreams, and memories. Customize the covers with their names or initials, and include inspirational quotes or prompts inside for extra motivation.
Bookmarks with Quotes: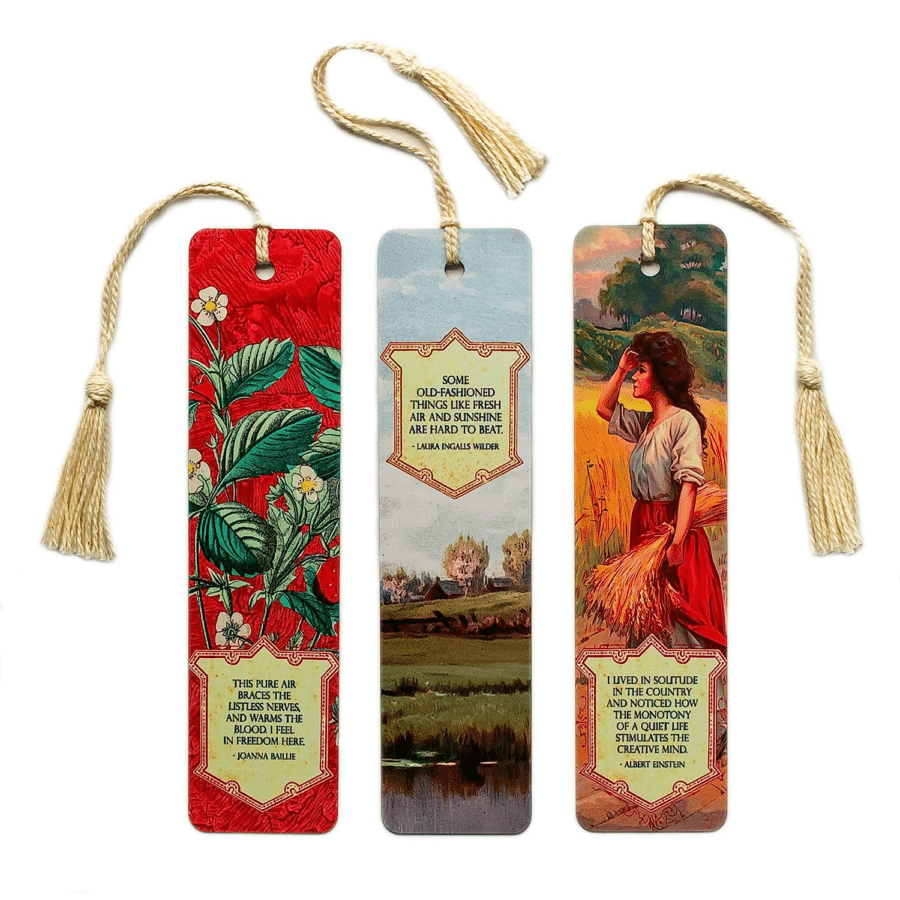 Accompany your bridesmaids' new books with custom bookmarks featuring inspirational quotes or personalized messages. These bookmarks will serve as reminders of your friendship every time they open their books.
Beauty and Skincare Products
Treat your bridesmaids with beauty and skincare products that make them feel pampered and radiant. Look for affordable yet high-quality items such as face masks, bath sets, or makeup palettes. These gifts allow your bridesmaids to indulge in self-care and enhance their natural beauty.
Pampering Face Mask Set: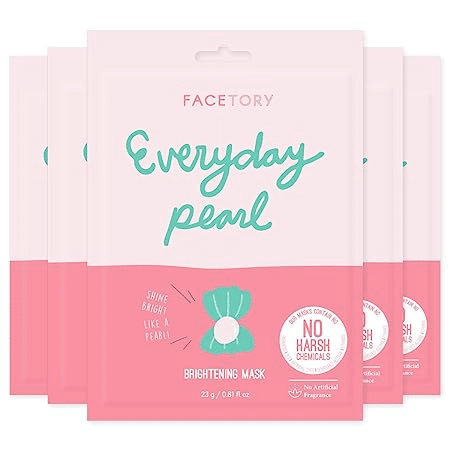 Treat your bridesmaids to a set of luxurious face masks that target different skincare concerns. Look for masks infused with hydrating, brightening, or soothing ingredients to enhance their skincare routines.
Bath and Body Gift Set: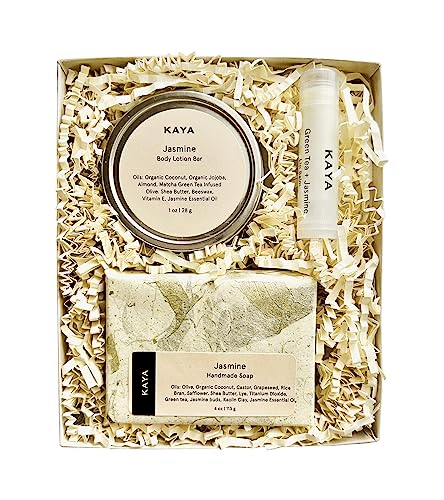 Curate a bath and body gift bag and set for each bridesmaid, including items such as shower gels, body lotions, and bath salts. Opt for soothing scents and nourishing formulas that will make their self-care rituals even more enjoyable.
Makeup Palette: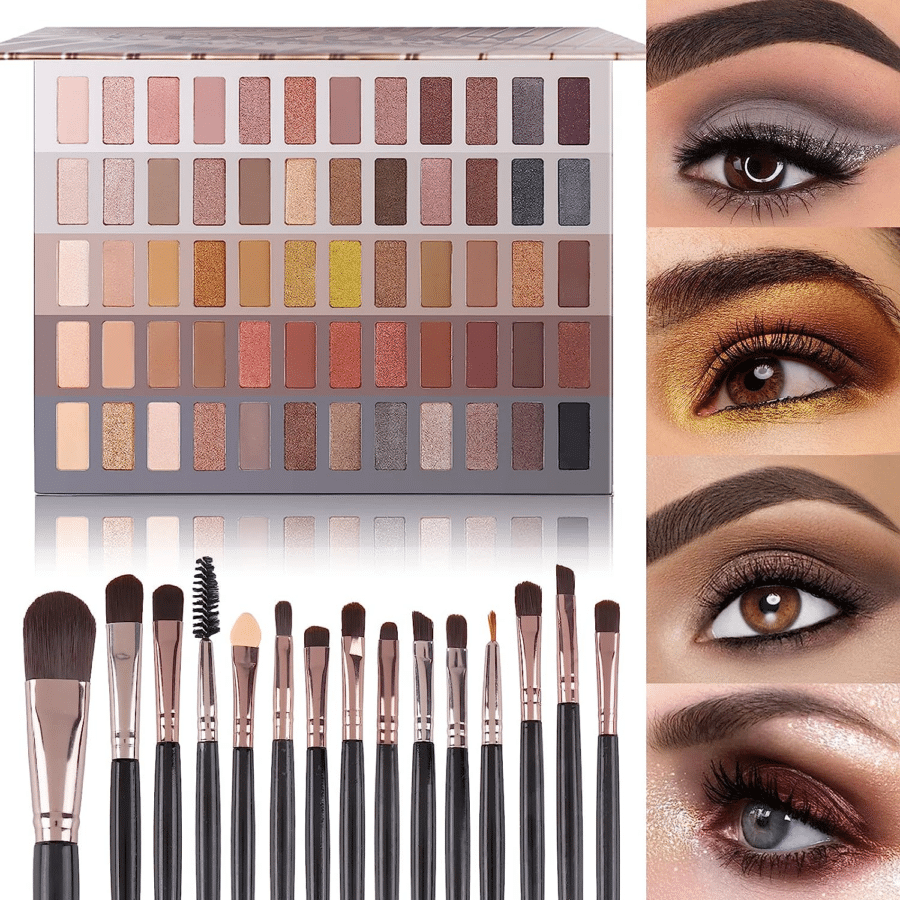 Surprise your bridesmaids with versatile and compact makeup palettes that offer a range of flattering shades for various occasions. Look for palettes with customizable options or ones that suit their individual skin tones and preferences.
Plants and Succulents
Bring a touch of nature into your bridesmaids' lives with plants or succulents. These green gifts not only brighten up their living spaces but also symbolize growth, friendship, and lasting memories.
Mini Succulent Garden: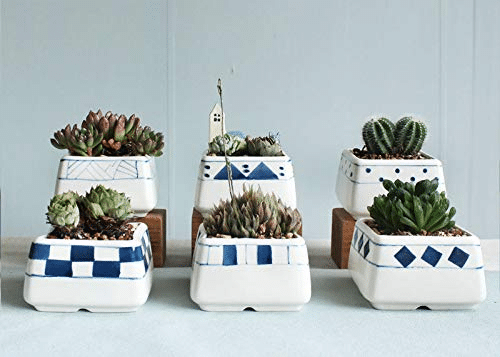 Gift your bridesmaids with a charming mini succulent garden, featuring an assortment of low-maintenance succulents in decorative planters. These plants will add a touch of greenery and serenity to their living spaces.
Air-Purifying Plant: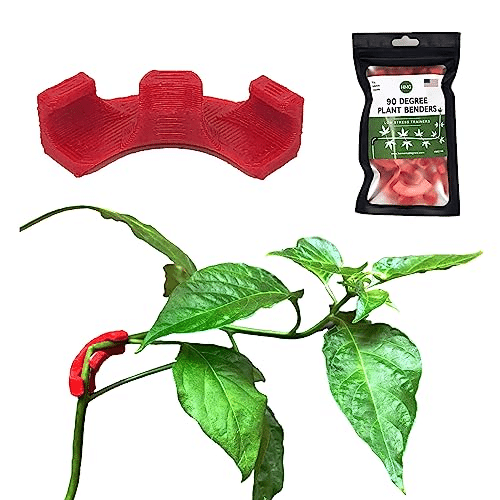 Select air-purifying plants, such as a peace lily or snake plant, that will not only enhance the aesthetic appeal of their homes but also contribute to cleaner and fresher indoor air quality.
Herb Garden Kit: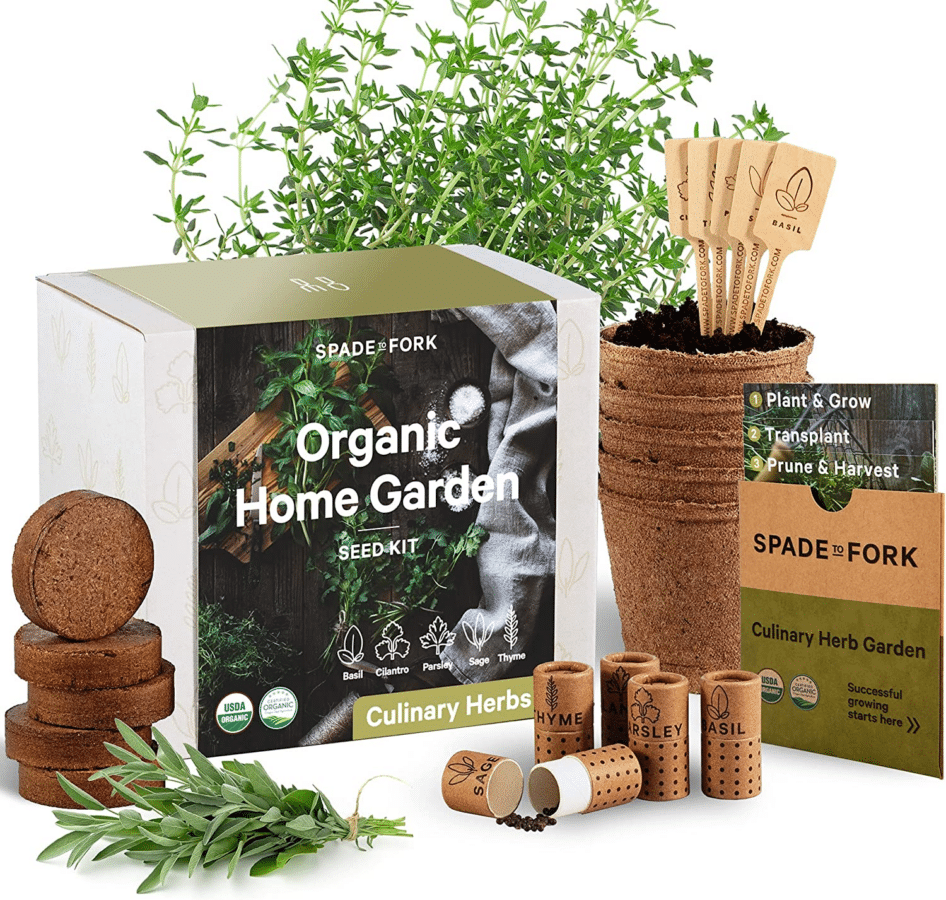 Inspire your bridesmaids' culinary endeavors by providing them with herb garden kits. These kits typically include seeds, pots, and soil, allowing them to grow their own fresh herbs for cooking.
Culinary Delights
If your bridesmaids are food enthusiasts, consider culinary-themed gifts. Gourmet chocolates, personalized recipe books, or cooking utensils can delight their taste buds and inspire their culinary adventures.
Gourmet Chocolate Set: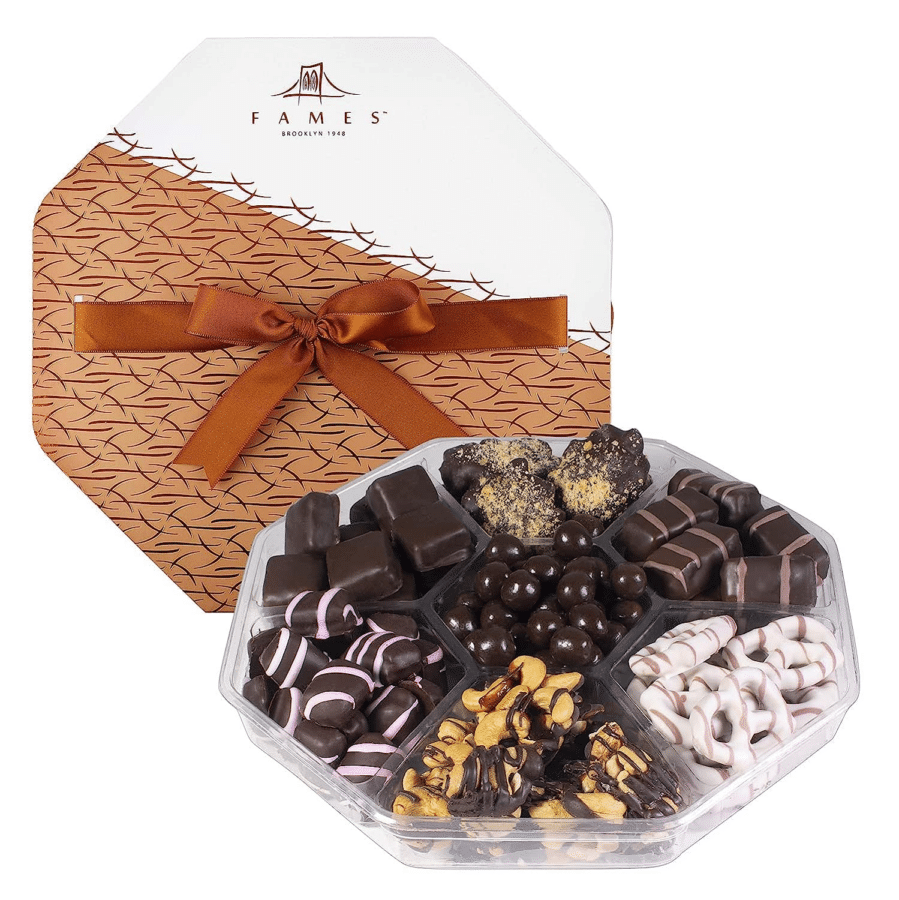 Delight your bridesmaids' taste buds with a curated selection of gourmet chocolates. Choose a variety of flavors, such as dark chocolate, truffles, or exotic blends, to cater to their preferences.
Personalized Recipe Book: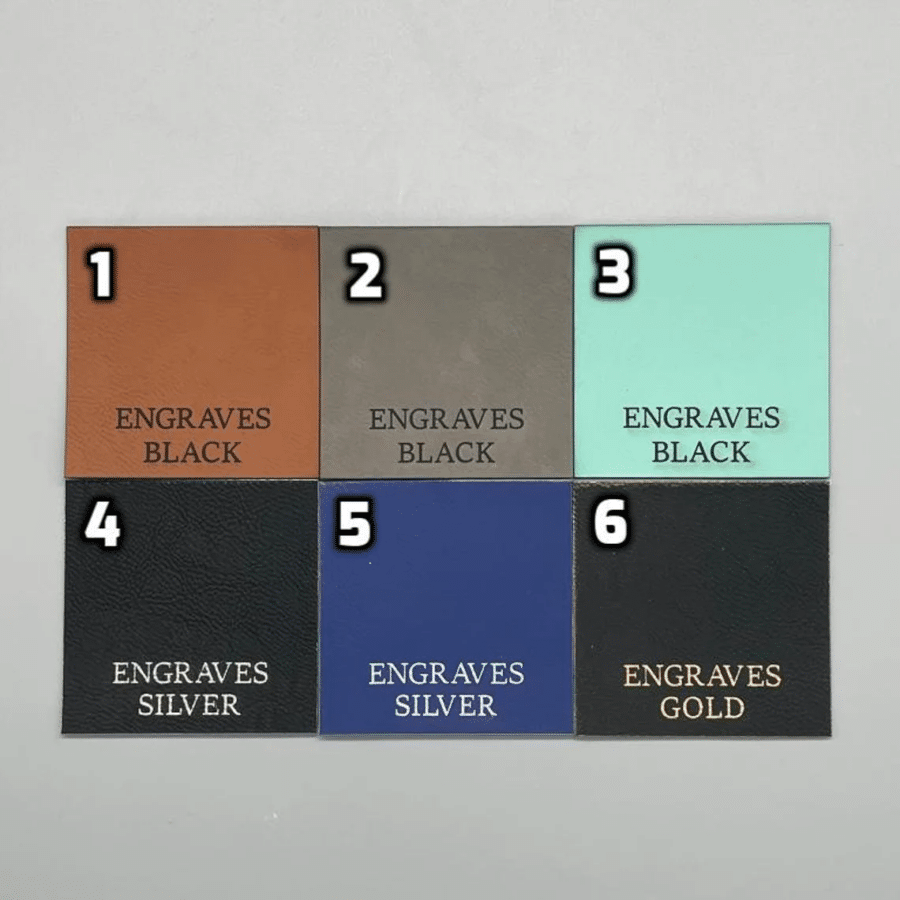 Compile cherished family recipes or gather a collection of favorite recipes from you and your bridesmaids. Create a personalized recipe book and include notes or photos to make it a treasured keepsake.
Cooking Utensil Set: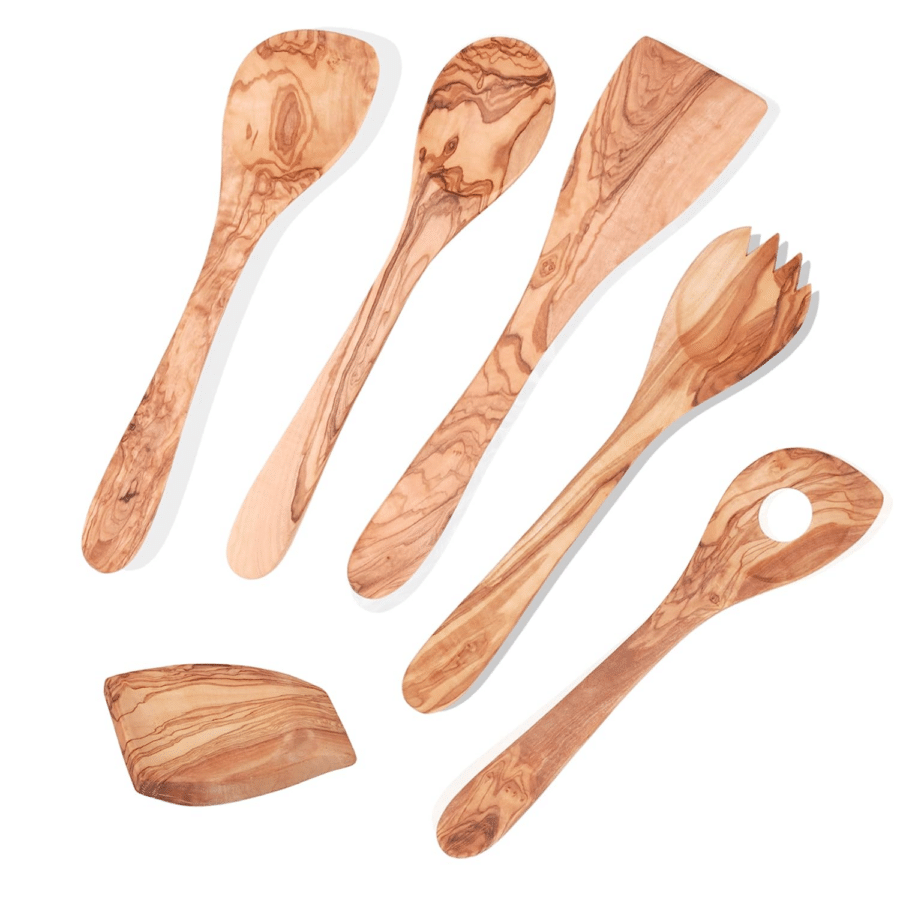 Equip your bridesmaids' kitchens with a stylish and functional set of cooking utensils. Look for quality materials and ergonomic designs to enhance their culinary experiences.
Travel and Adventure Gifts
For bridesmaids best friends with a wanderlust spirit, travel and adventure gifts are perfect. From personalized luggage tags to travel accessories or guidebooks, these gifts cater to their adventurous side and encourage them to explore the world.
Personalized Luggage Tags: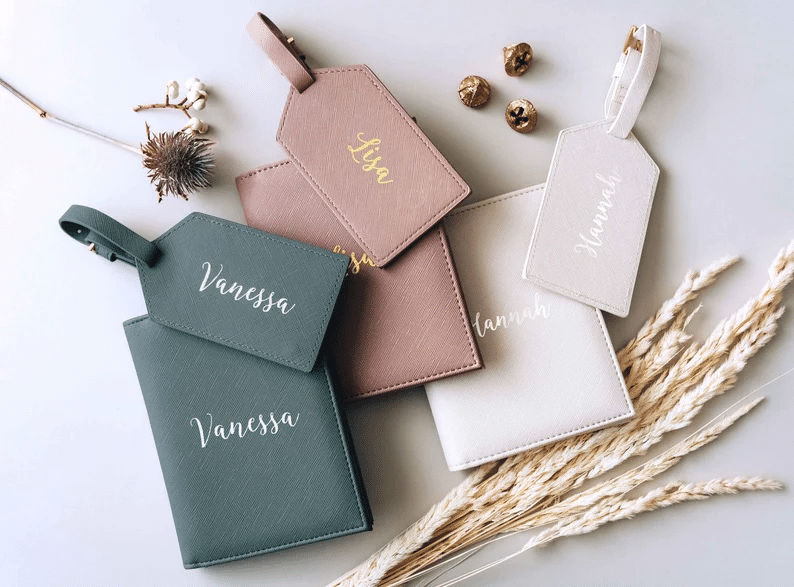 Gift your bridesmaids with personalized luggage tags, featuring their names, initials, or a special message. These tags will add a personal touch to their suitcases and make them easy to identify while traveling.
Travel Accessories Set: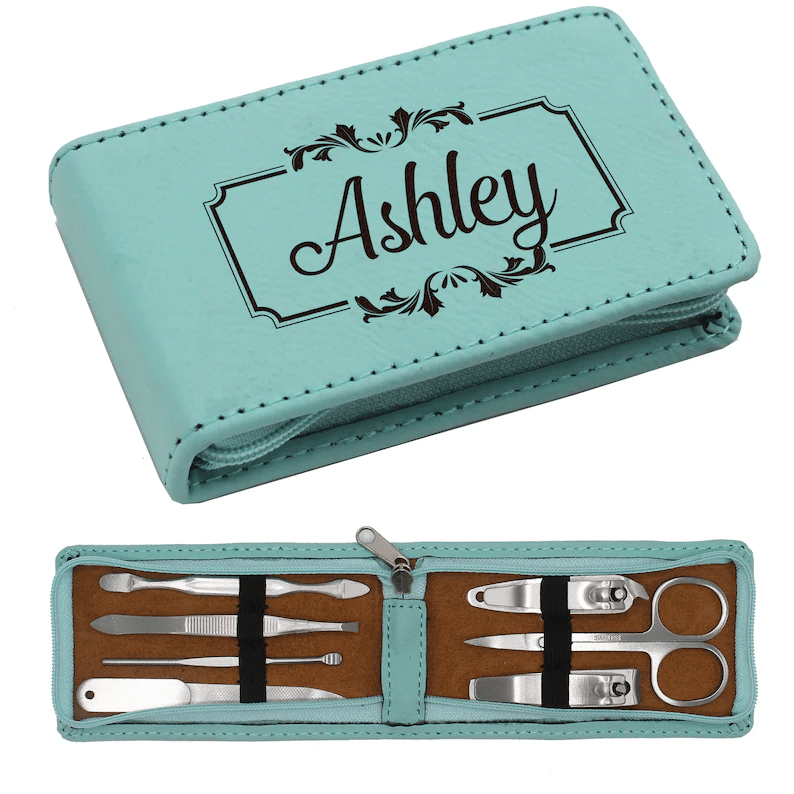 Provide your bridesmaids with inexpensive gift of a set of essential travel accessories, including a travel pillow, eye mask, and travel-sized toiletries. Consider personalizing the items or choosing designs that suit their travel preferences.
Guidebooks or Travel Journals: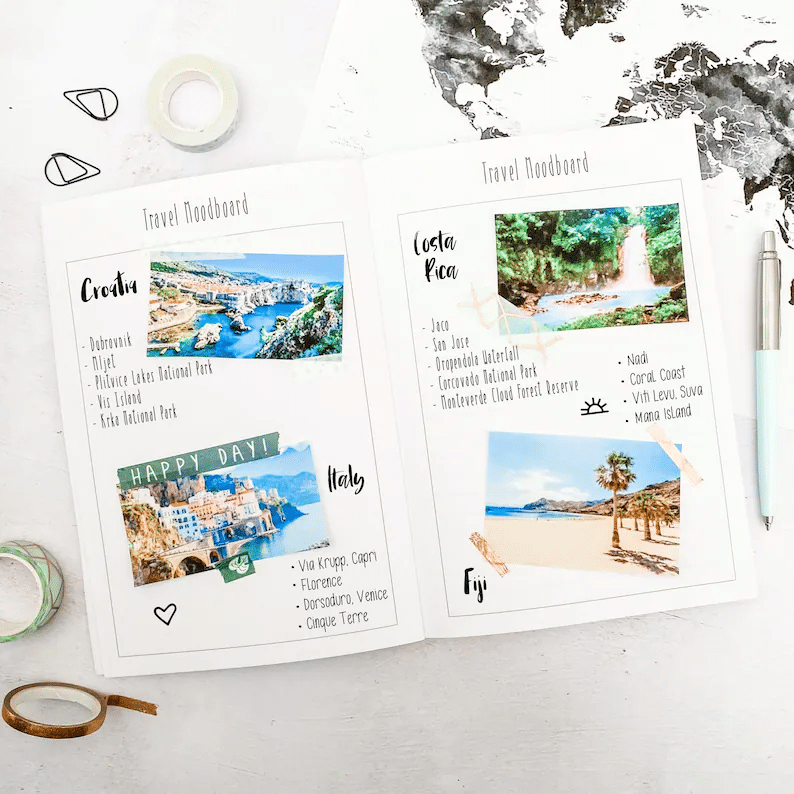 Inspire your bridesmaids' wanderlust with guidebooks to their dream travel destinations or travel journals where they can document their adventures and memories.
Conclusion
Finding affordable bridesmaid gifts that convey your appreciation and love is possible with careful consideration and thoughtfulness. The ideas presented in this article offer a wide range of options, from personalized keepsakes to practical accessories, catering to various interests and styles. Remember, it's the sentiment behind the perfect gift, that truly matters, and your bridesmaids will cherish whatever you choose with gratitude.
FAQs
1. What is the importance of bridesmaid gifts?
Bridesmaid gifts are a gesture of gratitude and appreciation for the support and assistance provided by bridesmaids throughout the wedding planning process and on the wedding day. They serve as the maid of honor as a token of thanks for their presence and efforts.
2. Are affordable bridesmaid gifts less meaningful and unique bridesmaid gift than cheap bridesmaid gifts?
Affordable bridesmaid gifts can be just as meaningful as expensive ones. The key is to choose something that reflects the bridesmaids' personalities and shows thoughtfulness and gratitude.
3. Can I personalize the bridesmaid gifts?
Yes, personalizing bridesmaid gifts adds an extra touch of thoughtfulness. Consider monogramming, engraving, or customizing the gifts to make them unique and special for each bridesmaid.
4. What are some budget-friendly bridesmaid gift ideas?
Budget-friendly bridesmaid gift ideas include personalized jewelry, spa and self-care items, customized accessories, DIY crafts adorable gift give, subscription boxes, and practical everyday items.
5. When should I give the bridesmaid gifts and wedding favors?
It is customary to present the bridesmaid gifts at the rehearsal dinner or on the wedding day, either before or after the ceremony. Choose a moment on big day when you can personally express your gratitude and appreciation to each bridesmaid.