Introduction
Mother's Day is a special day that honors the mother figures in our lives. It is a time to show appreciation for all the hard work and sacrifices that our mothers make to raise us and help us become the best version of ourselves. A great way to celebrate this day is by giving thoughtful and unique Mother's Day gifts to our moms.
Gift-giving on Mother's Day has become a popular tradition worldwide. It is a way to express our love, gratitude, and respect for the strong and wonderful women who brought us into this world. By giving our moms gifts we can make them feel special and cherished. It also gives us an opportunity to show our appreciation for everything that our moms have done for us.
We have a wonderful mom figure that makes our life special each day. Who could deserve such meaningful gift baskets as a lovely woman dedicated to loving her family and friends?
Finding a good gift for mom might be challenging. Mother's Day presents that are unique might be anything that shows our mothers how much we love and appreciate them. Among other things, it may be a personalized photo book, a monogrammed robe, or a health tracker. The idea is to present a thoughtful and meaningful gift that will make our mothers feel special and loved – and it will undoubtedly make your mother feel warm and fuzzy at home.
30 Heartwarming and Unique Mother's Day Gifts for 2023
A perfect gift can bring a smile to her face, make her feel special, and create cherished memories that will last a lifetime. So in this blog we will send you 20 gift ideas for mom on Mother's Day in 2023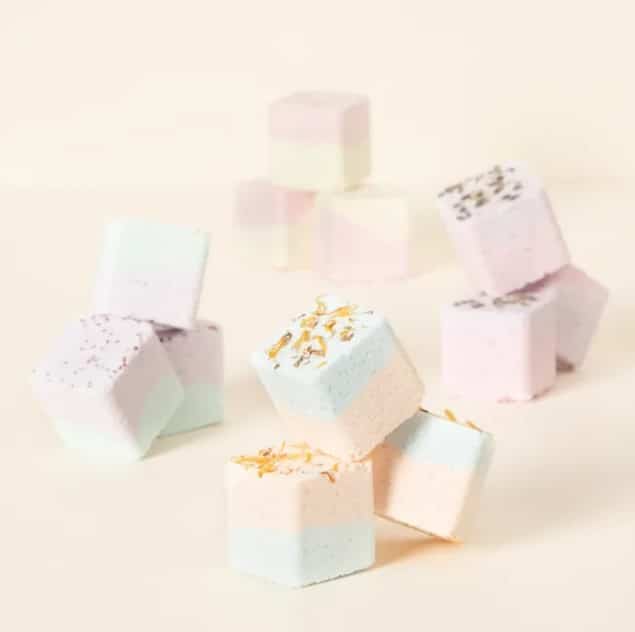 Spa days always leave us perplexed. This relaxing shower steamers gift set is the ideal way to thank mums for all of their efforts to make everyone happy. For décor, the gift set includes baking soda, citric acid, Epsom salt, oil, colorant from seeds, roots, and minerals, essential oils, seeds, and petals. It's guaranteed to appeal to anyone who enjoys relaxing and unwinding after a long da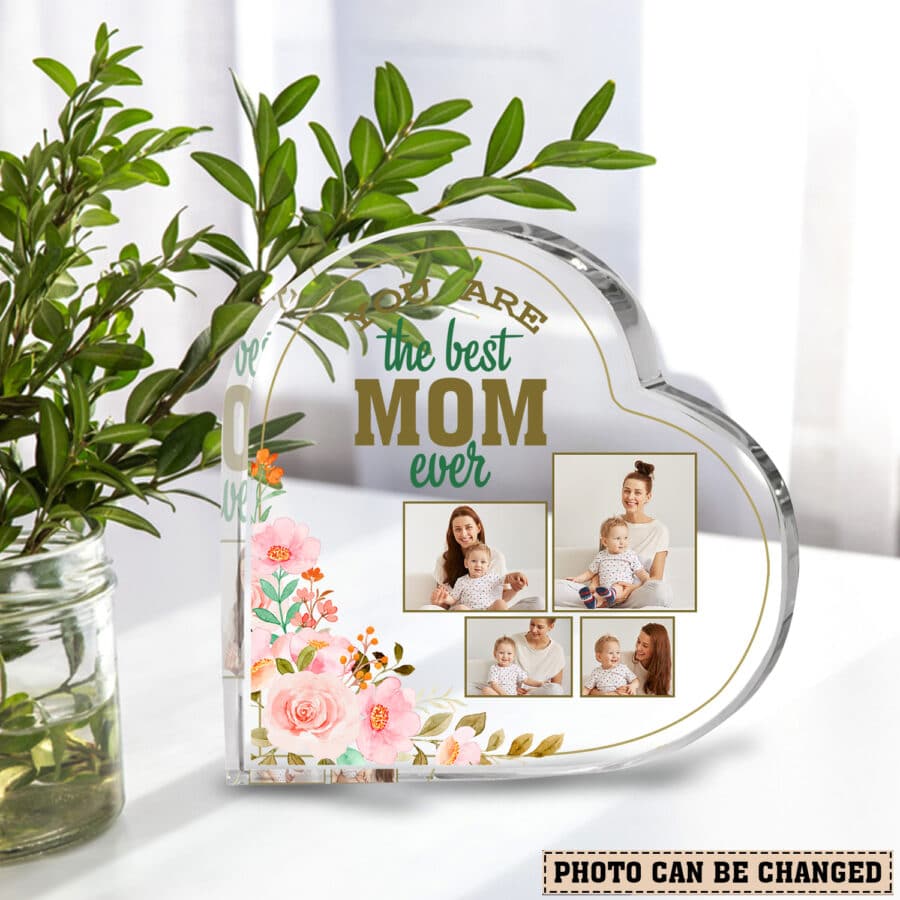 The high-quality memento acrylic plaque is an ideal gift for any mother, especially for those who appreciate unique gifts for mom. The plaque features the phrase "You Are The Best Mom" and a personalized image of your choice. You might pick an image that you know will make your mom happy, such as a beloved family photo or a special memory with her. Your mother can retain the plaque as a priceless keepsake for years to come because it is made to be sturdy and long-lasting. This gift is not only a beautiful decoration but also a unique way to express your love and appreciation for your mother.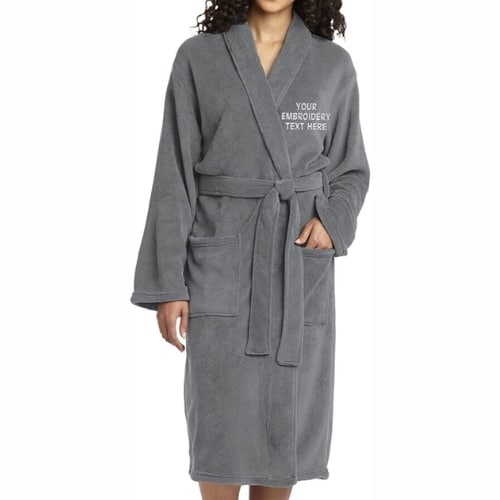 Personalized Embroidered Robes are not just any ordinary robes, they are the perfect personalized gift for mom and a perfect way to add a touch of luxury to your daily routine. These custom monogrammed plush microfleece bathrobes are designed to provide a comfortable and cozy experience, perfect for lounging at home or after a relaxing bath. With the added personal touch of a custom monogram, these robes make the perfect gift for someone special, whether for a loved one or for yourself.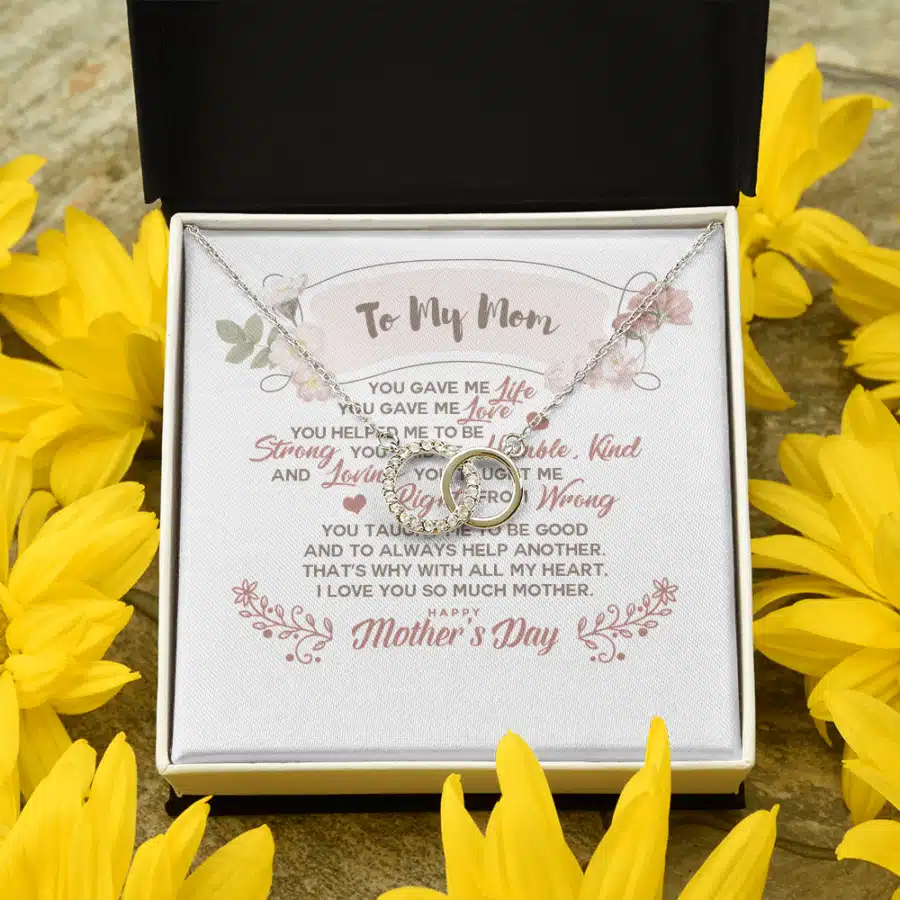 This beautiful necklace is a lovely way to let your mother know how much you value her friendship and support. It serves as a lovely reminder of the special relationship mothers have with their children and the impact that love has on a child's ability to succeed and grow. Your mom will feel loved and valued by this thoughtful gift, which is also the ideal way to express your appreciation for all the sacrifices she has made. This necklace is not only a beautiful piece of jewelry but also the best gift for mother's day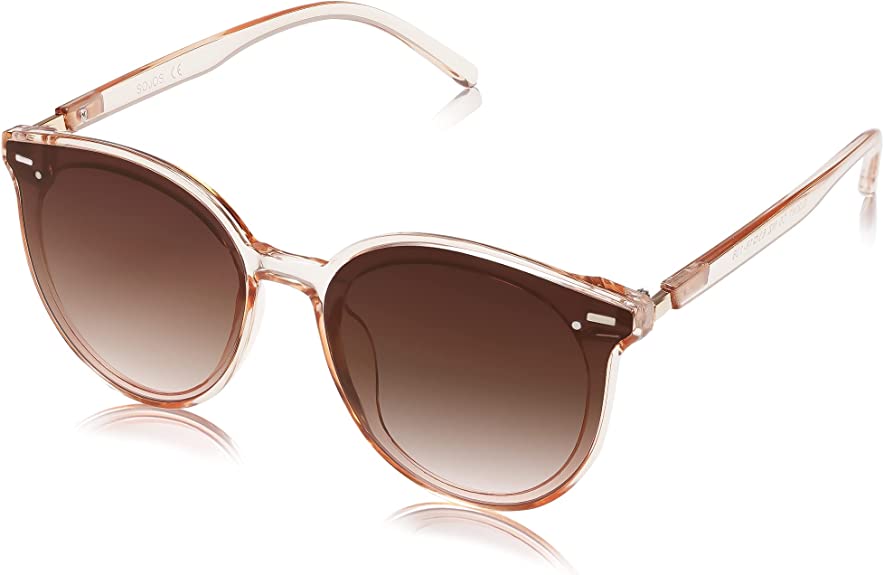 Sunglasses are more than simply a piece of fashion jewelry; they may shield your eyes from UV radiation and improve your vision in bright light. Your mother would love the Retro Vintage Shades Big sunglasses if she's seeking for a fashionable and practical pair whether your mom loves spending time outdoors, hitting the beach, or just wants to elevate her style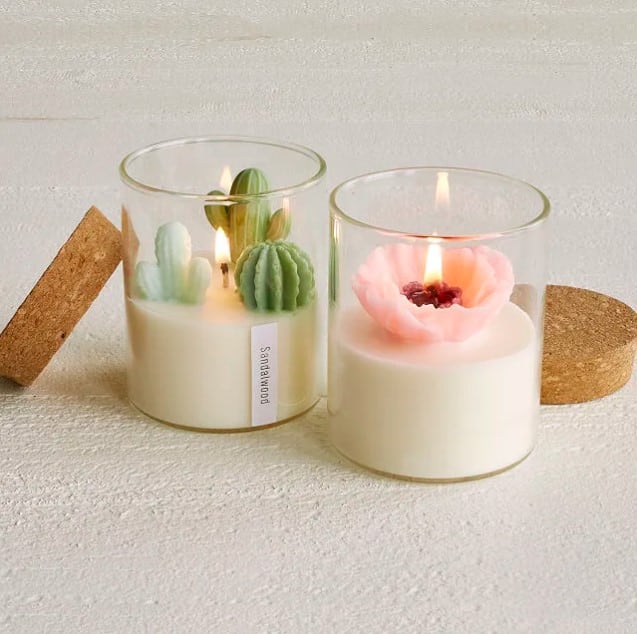 No explanation is required for the mother. This candle will be the ideal Mother's Day present for her. The gorgeous and heartwarming gift will make her happy every time she burns this comfortable candle. This vibrant terrarium candle is the ideal gift for your mother. She'll love it, that's what makes it so fun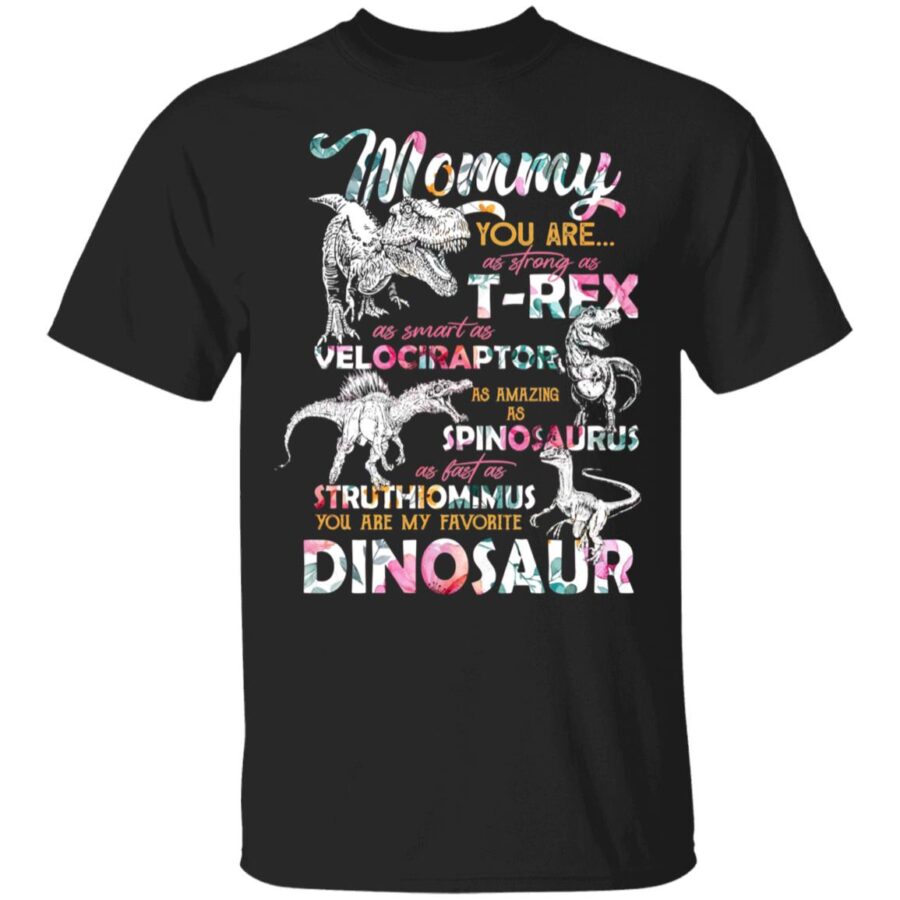 For moms who enjoy dinosaurs or who are funny, the this t-shirt is a cute and best gift for mom. The shirt is a fun and amusing way to express your love and gratitude for your mom because it has a lovely and colorful cartoon dinosaur with the words "Mommy You Are My Favorite Dinosaur" printed in strong letters.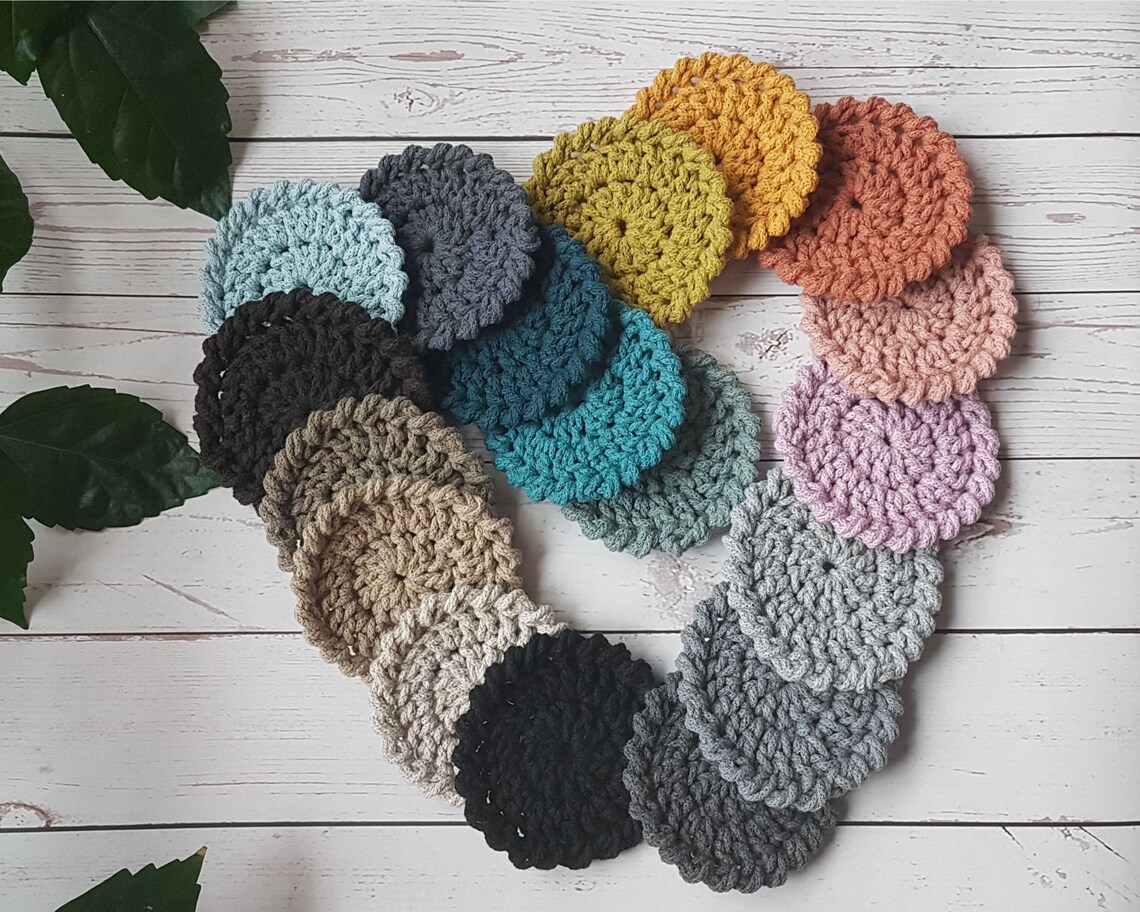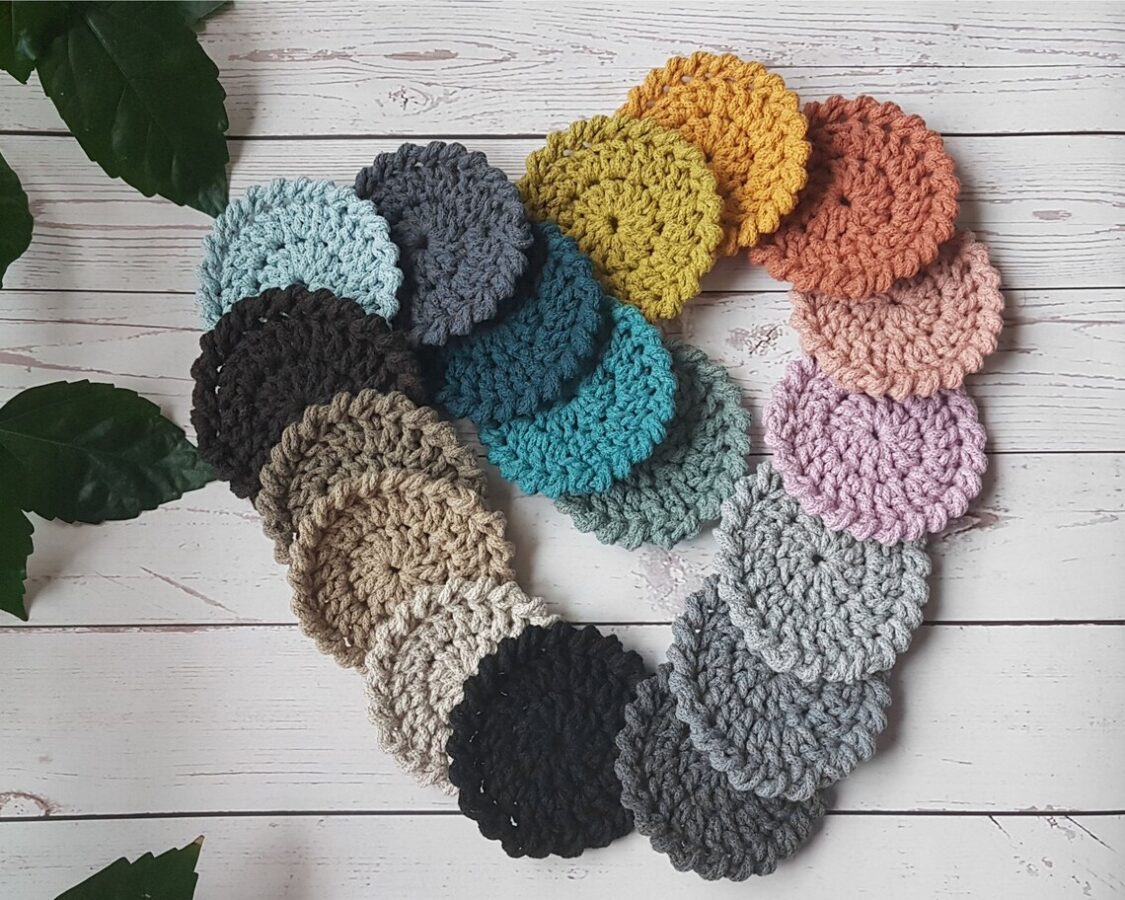 With materials like wood or when you use an ice glass it's inconvenient when steam and water spill out, moms will definitely need this item to prevent that and moreover it's even better. Very pretty and simple, one of the inexpensive mother's day gifts versatile and great for mom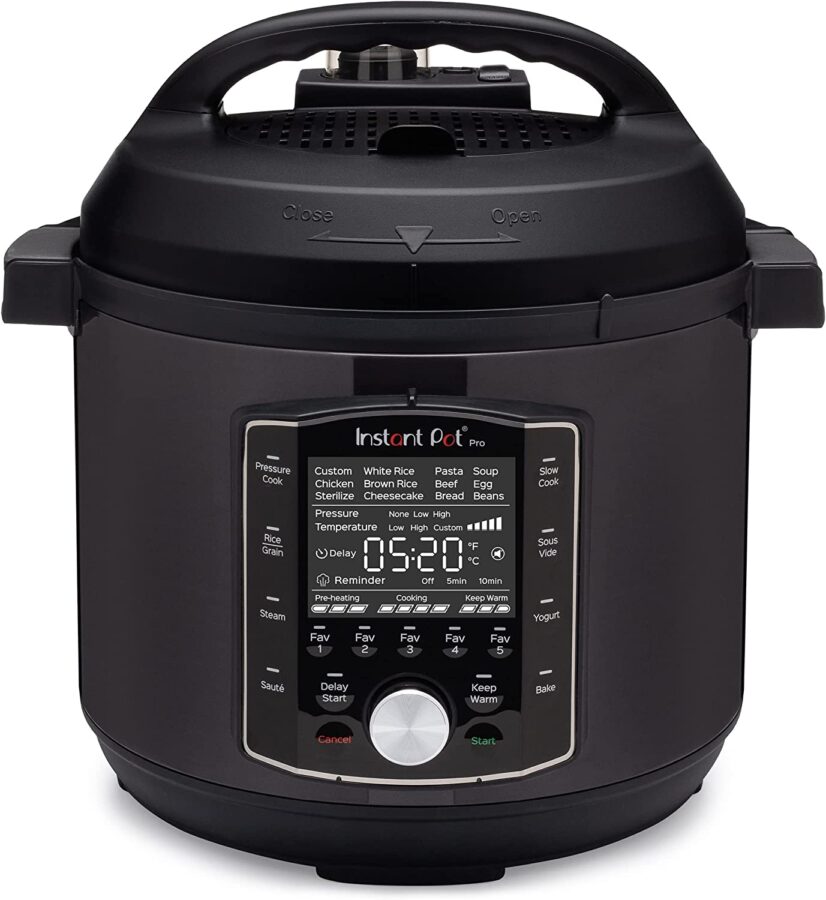 The Instant Pot is not only a practical and versatile kitchen tool but also one of the best Mother's Day gift ideas. It is a multifunctional kitchen tool that may be used for pressure cooking, slow cooking, sautéing, and steaming, among other cooking techniques. It is a flexible addition to any kitchen because it can be used to make a variety of recipes, including soups, stews, pasta, and rice dishes.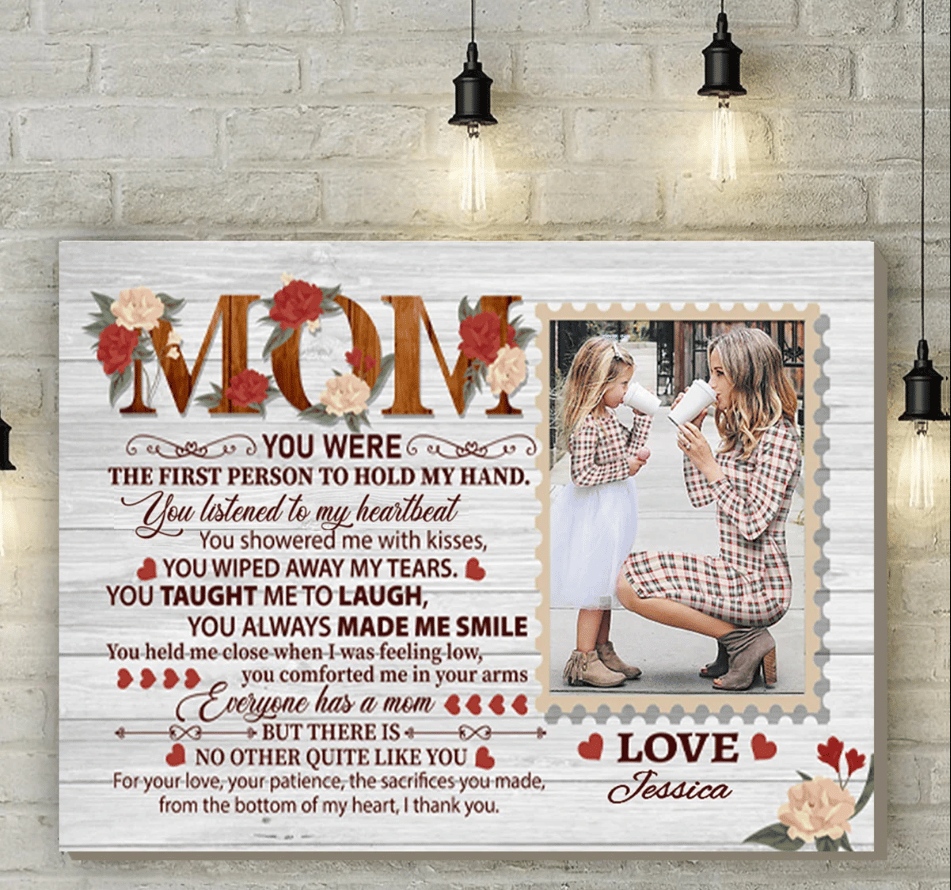 Because the poster is made of high-quality canvas, it will be sturdy and long-lasting, and your mother can put it in her home as a continual reminder of your gratitude. This present is a deep expression of your love and thanks in addition to being a lovely adornment. Thus, why not offer your mother a Custom Picture Thank You Mom Canvas Poster that she will enjoy looking at every time?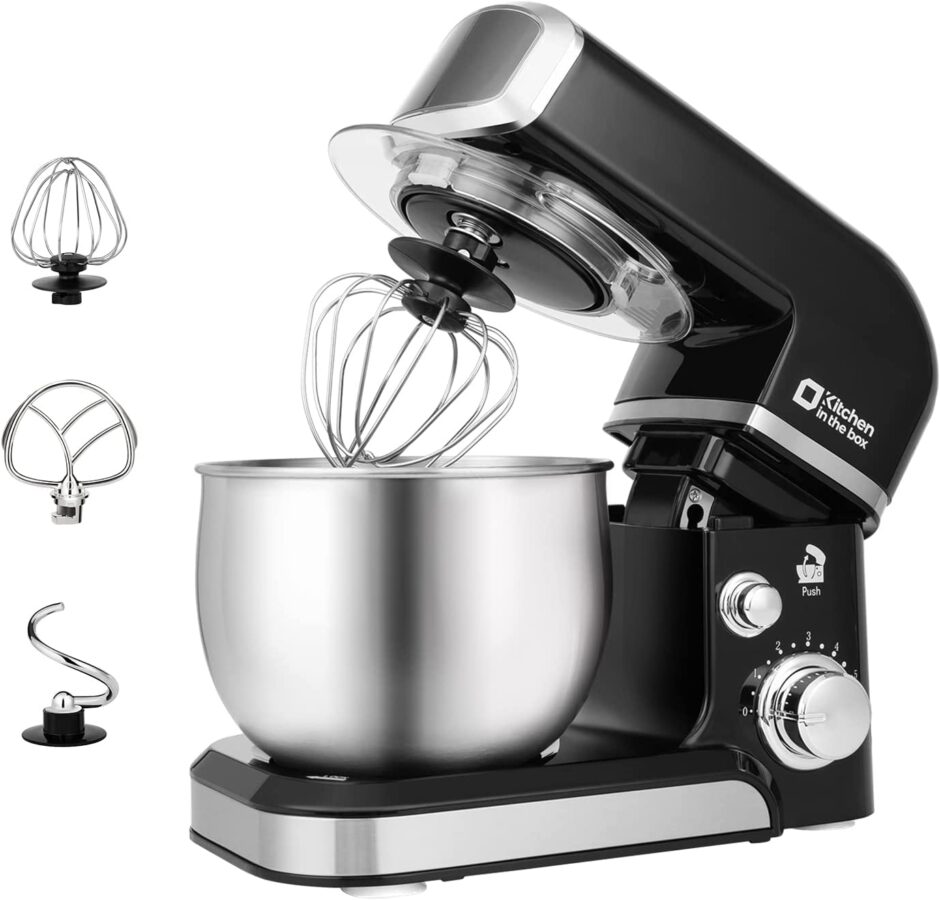 One of the greatest gift ideas for mom is a stand mixer, which is not only a useful addition to any kitchen. It has six speed settings, allowing you to adjust the speed to match the task at hand. This makes it perfect for mixing ingredients for recipes such as cakes, bread, and pastries. The mixer is also lightweight, making it easy to move around the kitchen and store when not in use.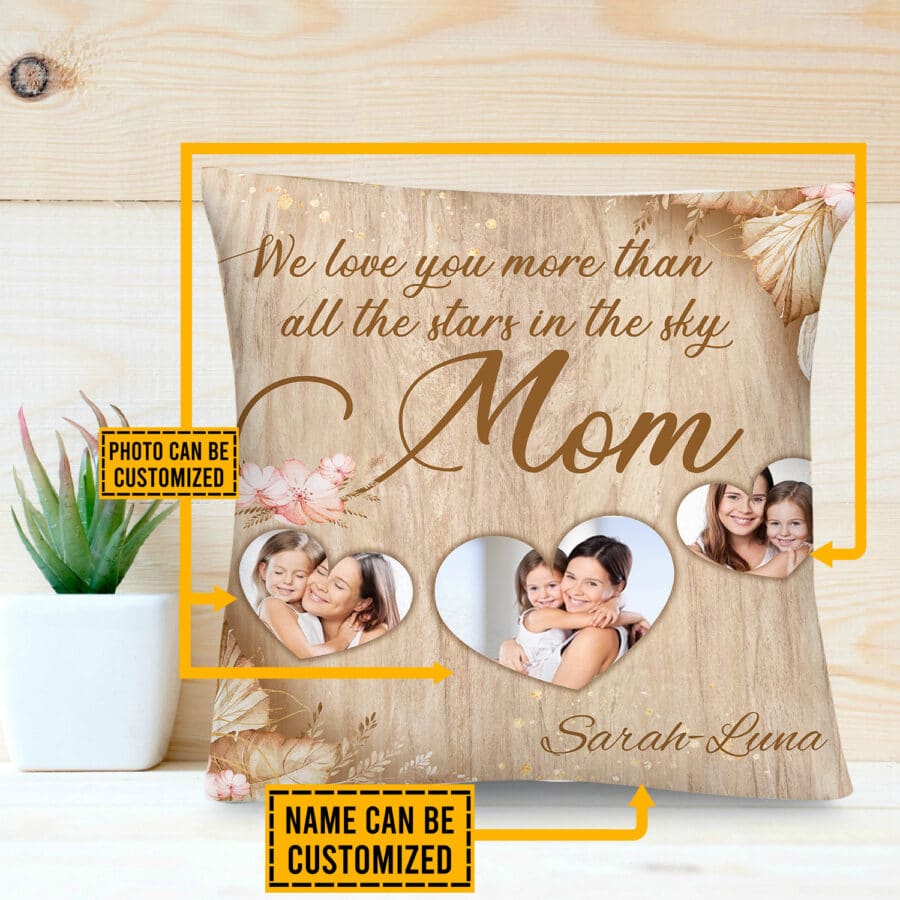 This pillow is a kind present that will warm the heart of any mother in addition to being a lovely aesthetic item. It's a wonderful way to express your love and gratitude for everything your mother does for you, whether it's providing you with a shoulder to cry on, being your cheerleader through all of life's ups and downs, or being your closest friend to laugh with.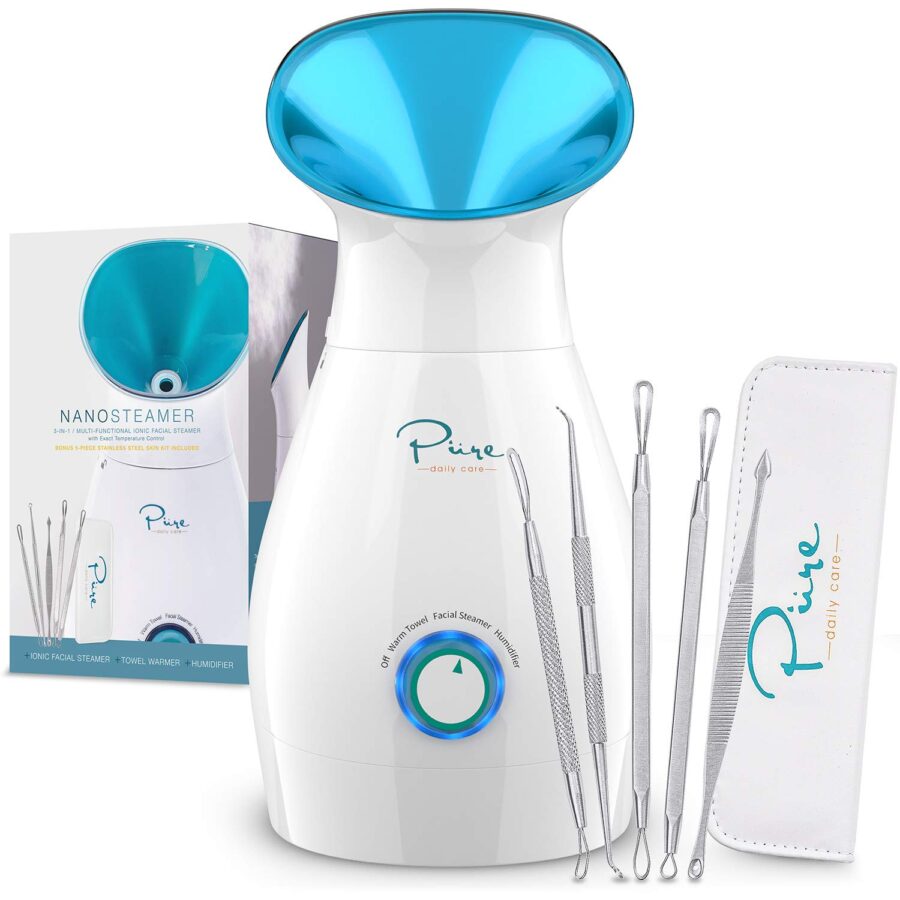 The facial steamer function of the Pure Daily Care NanoSteamer 3-in-1 uses advanced nano-ionic technology to create a fine mist that can penetrate the skin deeply, helping to unclog pores and remove impurities. The humidifier function of the device can help to moisturize the air and soothe dry skin, while the towel warmer function can help to warm up towels for a more comfortable and relaxing experience.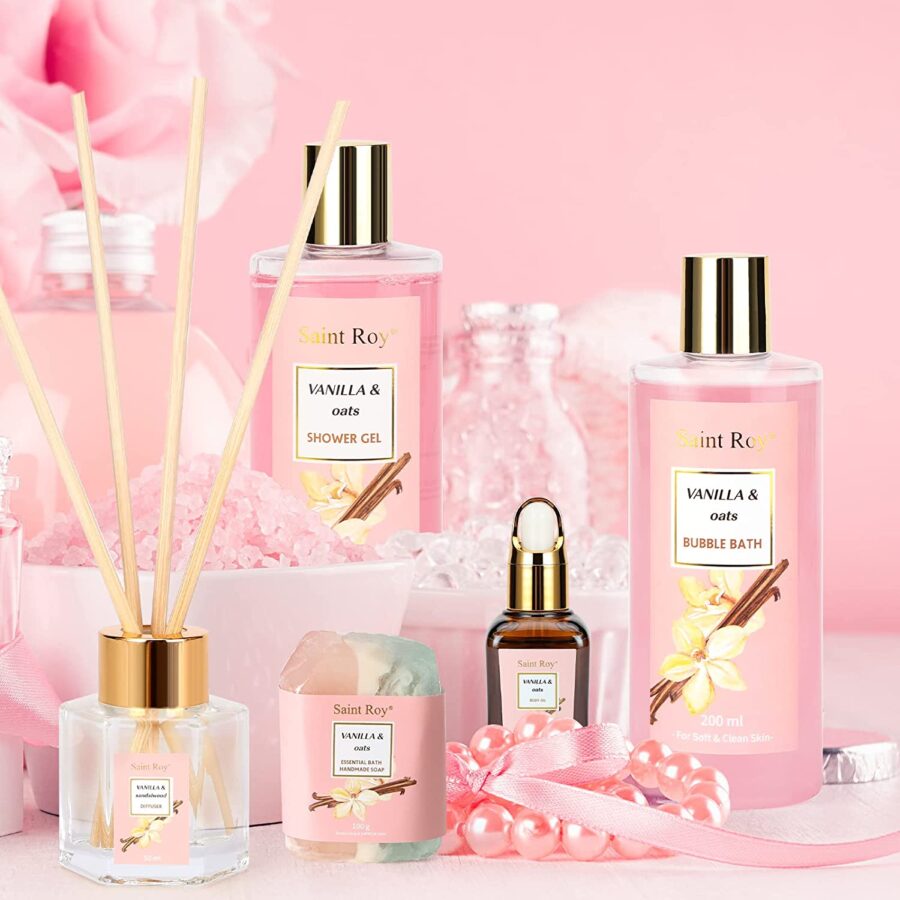 The set includes a variety of bath and body products that are designed to pamper and relax you from head to toe. This 14-piece set includes shower gel, body oil, a diffuser, shower steamer, and more, all infused with the delicious scent of vanilla and oat. The scent is warm and inviting, creating a soothing and calming atmosphere that is perfect for unwinding after a long day.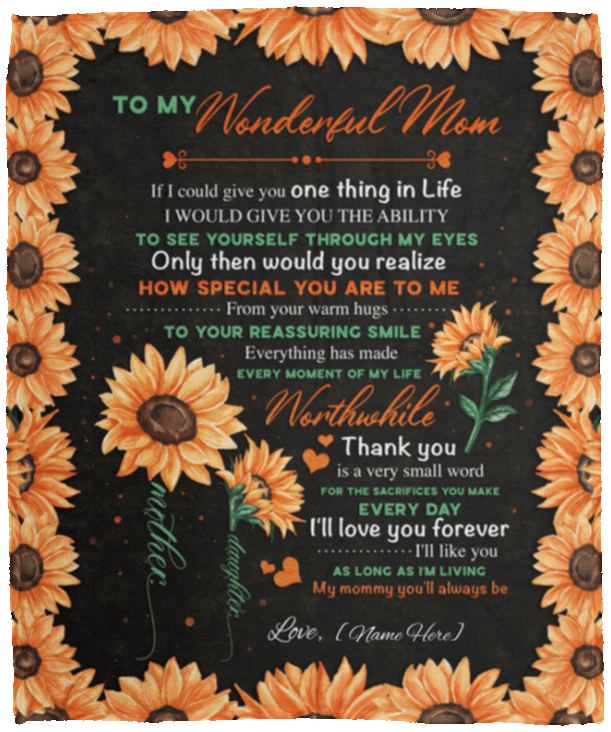 This is a present your mother will treasure, it is one of the best mothers day gift ideas. Every Every Time Is Worthwhile Premium Sherpa Blanket To My Lovely Mom, Thank You. This blanket is an attractive option for anyone wishing to express their gratitude and affection for their mother because of its plush and cozy fabric and personalized inscription.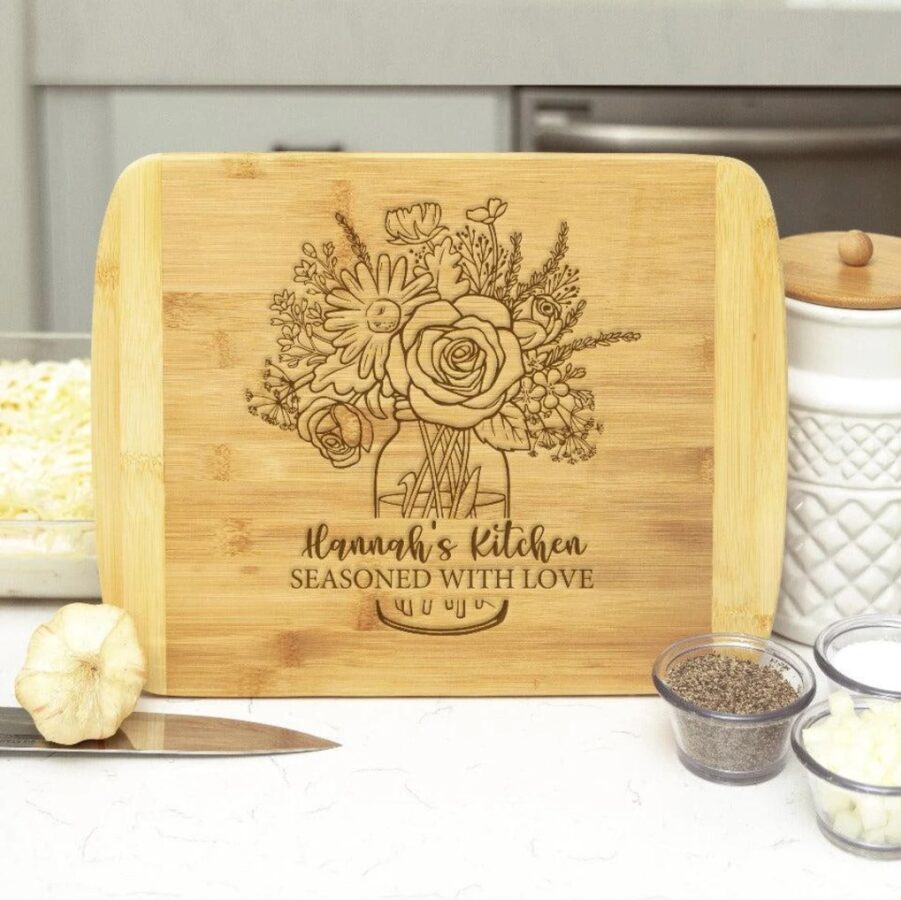 If you're looking for unique gifts? Consider a customized cutting board! Liven up your kitchen with our personalized cutting board. This useful tool will help to keep your knives sharp and your counters clean. Just like any good mother, this stepmom knows it's better to give than receive!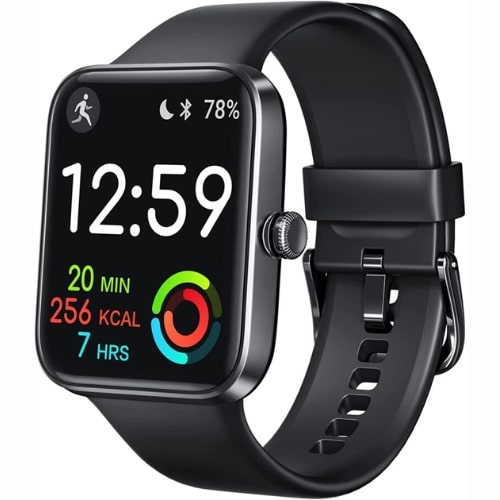 A fitness tracker can help mom set and achieve fitness goals, stay motivated, and track their progress. It can also provide insights into their daily habits and routines, which can help them make healthier choices. For mothers who desire to maintain an active and healthy lifestyle, a fitness tracker might be a kind and useful gift. It can assist individuals in taking control of their fitness journey and ensuring that they stay on course to meet their objectives.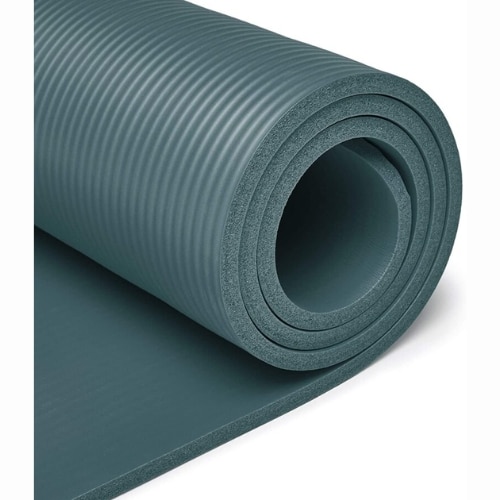 Anyone looking for a sturdy and cozy yoga mat to improve their practice should consider the Yoga Mat. It offers exceptional traction and grip because to its added thickness and non-slip surface, enabling you to hold your poses with assurance. This yoga mat, which comes in a variety of hues and designs, is ideal for anyone looking to give their yoga practice a unique flair. So go no farther than the Extra Thick Exercise Yoga Mat if you're seeking for a premium yoga mat to help you advance your practice.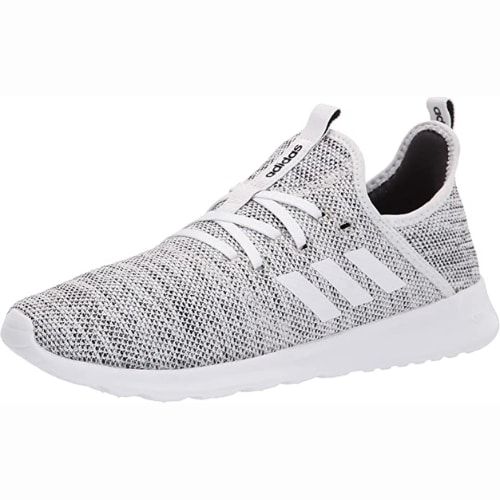 Running is a terrific way to stay active and healthy, and everyone who runs, including mothers, needs the proper footwear. Running footwear for mothers should be cozy, reassuring, and long-lasting so they can run confidently and easily whether they are on the trails or the streets.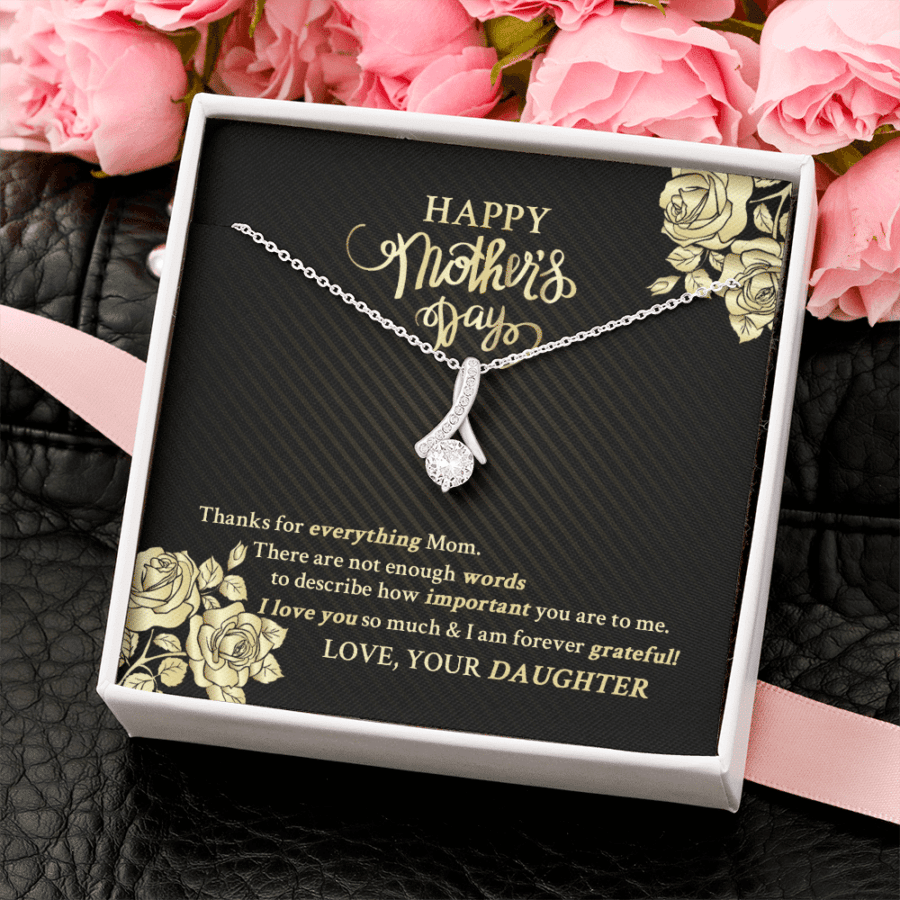 The Alluring Beauty Necklace is a cute idea for a wonderful Mother's Day gift that your mum will enjoy. With the inscription "Happy Mother's Day Thanks For Everything Mom There Are Not Enough Words" etched on a delicate pendant, this necklace is a genuine way to convey your love and gratitude for everything your mother has done for you. She'll be touched by the sentiment behind it and treasure it forever.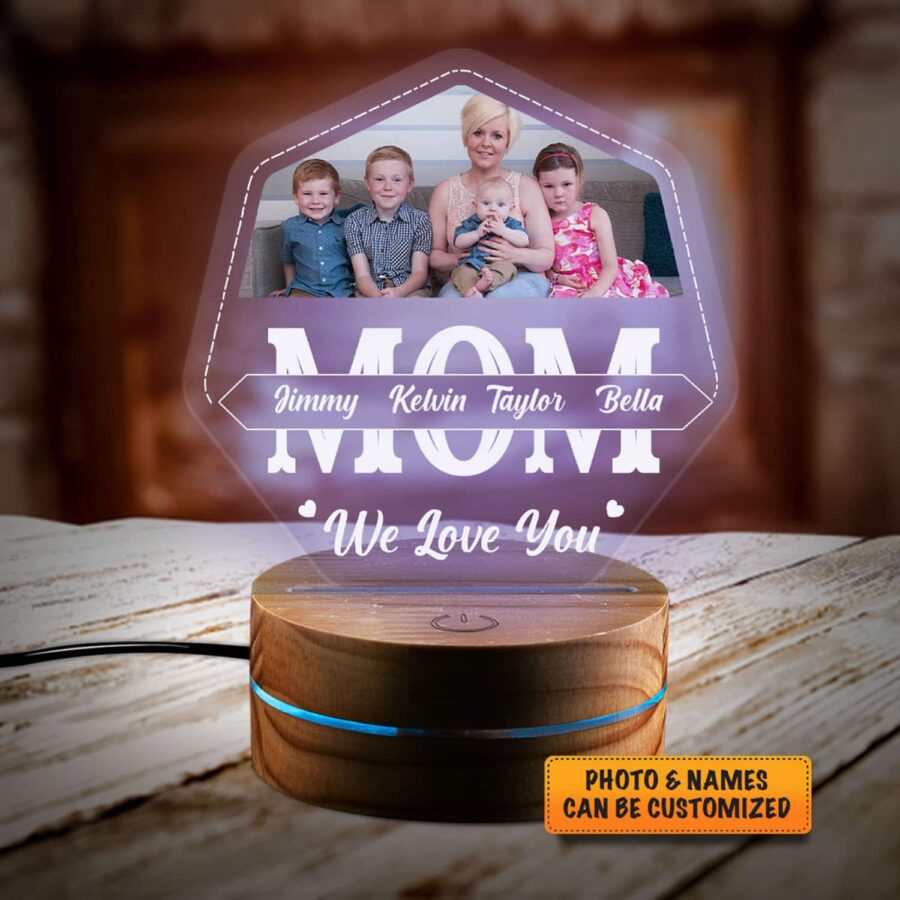 You want to give your mom something special and useful for Mother's Day that would make her feel warm and fuzzy. This is unique Mother's Day gift mom'll be happy to receive and proud to show off, whether it's a style flex or the latest tech or some room upgrades With this practical gift, your mom will love and use this night light every day thanks to its adaptable design and warm LED light. Of course you can customized family member's name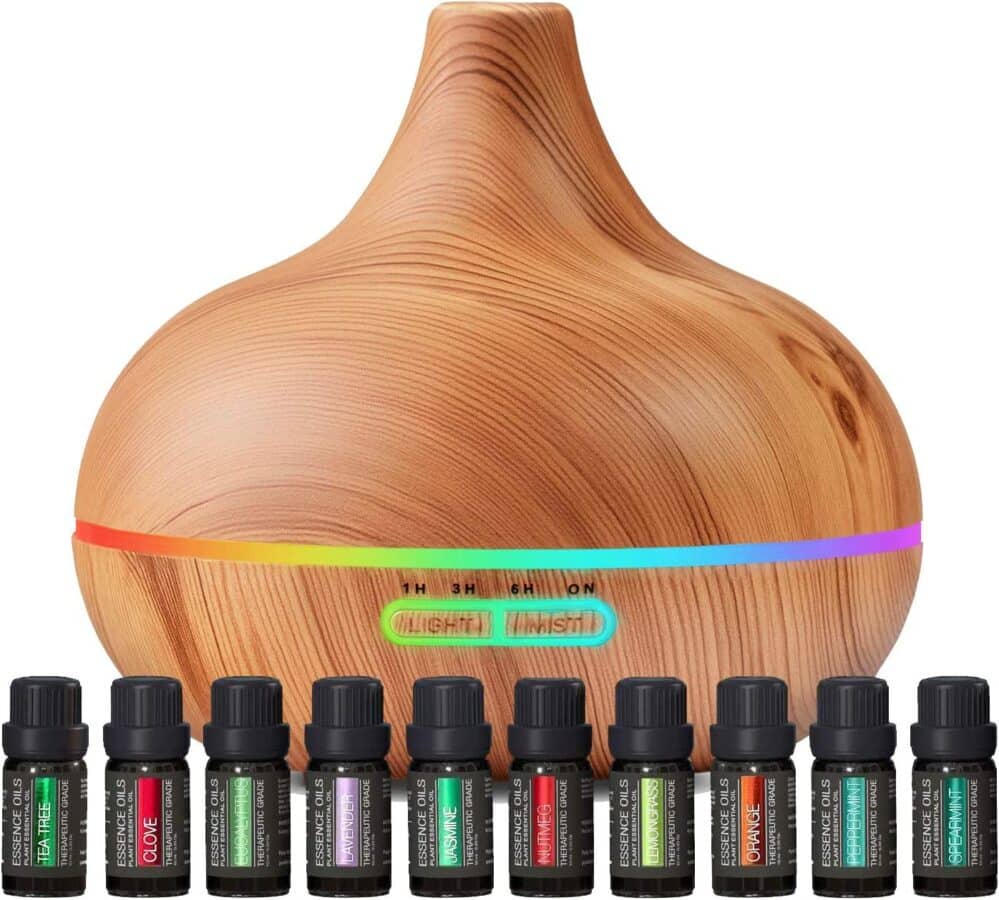 The Ultimate Aromatherapy Diffuser & Essential Oils Set makes wonderful present and unique mother's day gift for mom who loves to unwind and take care of herself. For any mom who wants to make their house more tranquil and calming, this set is a great option. Whether your mom is looking to relieve stress, improve her mood, or enhance her overall well-being, this product is an excellent choice for your mom seeking a more holistic approach to self-care.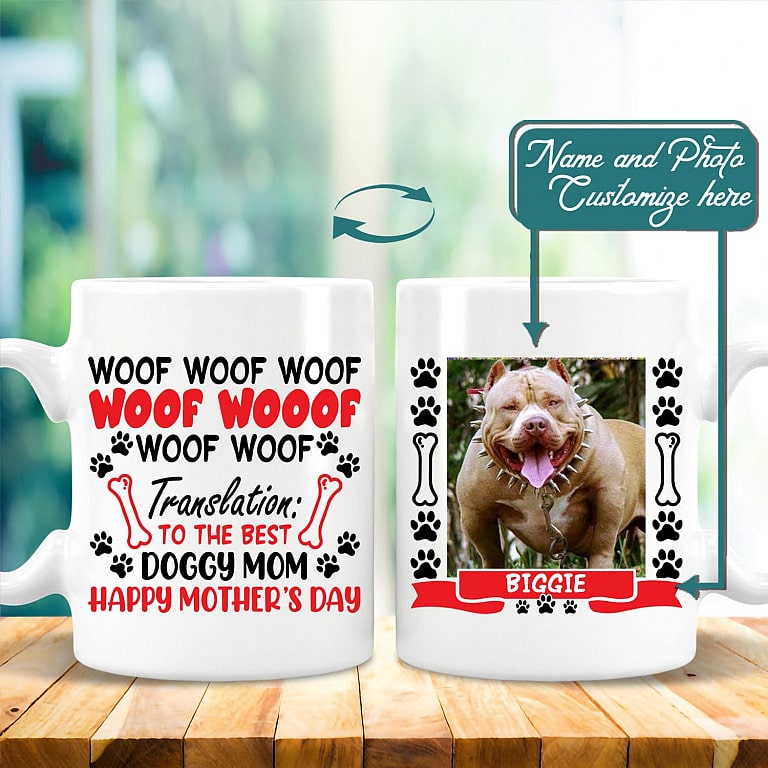 Personalized gifts for mom are always a great choice when it comes to showing your mom how much you care, and a gift that combines personalization and humor is even better. With the Personalized Photo Mom Dog Woof Translation, you can't go wrong, that is sure to make your mom smile.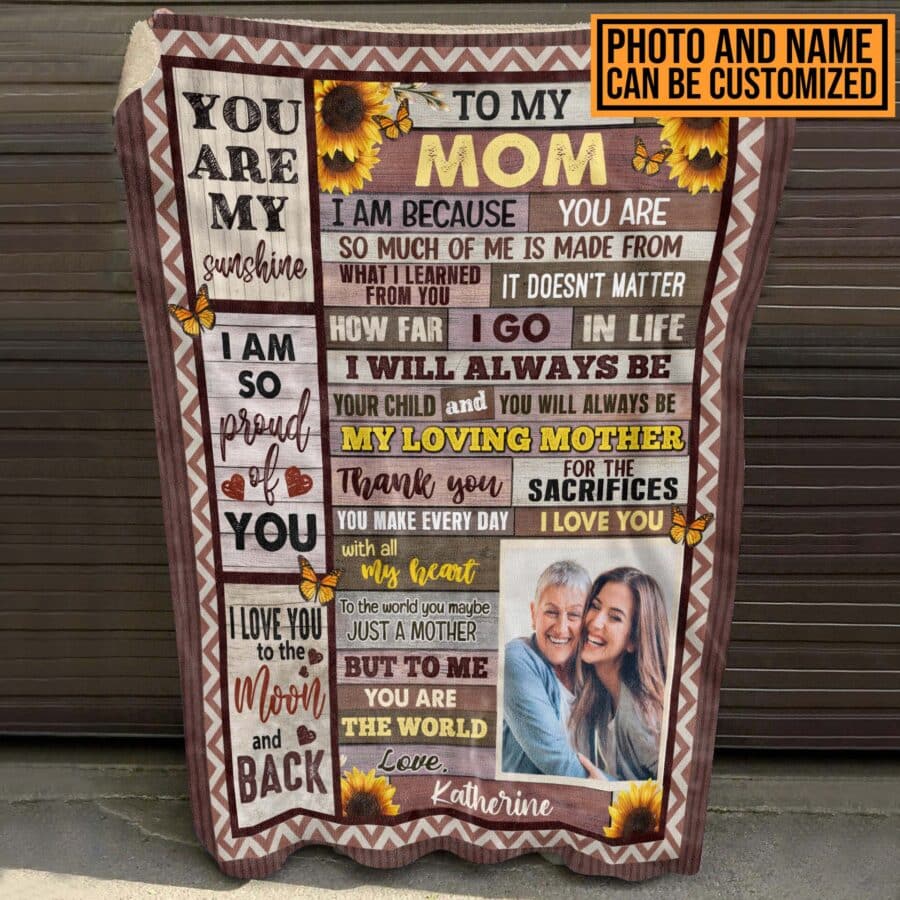 Let give a best gift for a special woman in your family, One lovely way to celebrate your mom on Mother's Day is to create a personalized gift that reflects her unique personality and interests. this product is sure make your mom happy with the personalized picture you give her and this blanket will make her feel warm every night in her heart when she receives a gift from you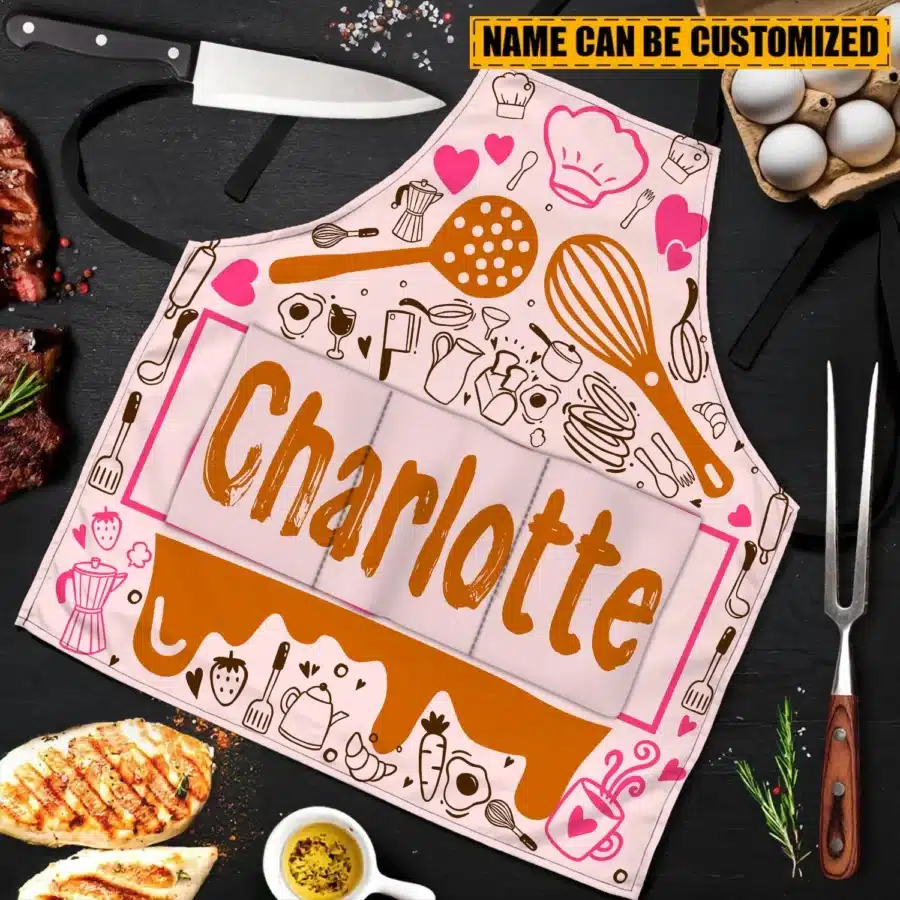 A personalized baking apron is unique Mother's Day gift for the cool moms because that your mom can use while cooking and baking, make her more beautiful in the kitchen. This gift is perfect for any mom who loves to spend time in the kitchen and wants to look great while doing it, with her name personalized it's even better.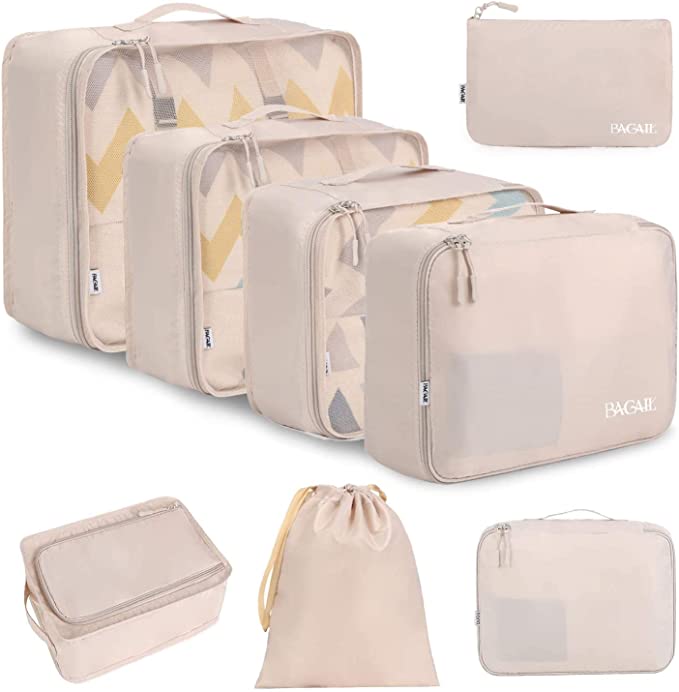 The ideal gift for mom who enjoys traveling is the 8 Set Packing Cubes Baggage Packing Organizers for Travel Accessories. For any vacation, these cubes provide an effective and organized method to pack your clothing and accessories. These packing cubes' various sizes make packing simple and orderly, giving you more time to enjoy your trip. Her valuables are safe and secure because to their solid construction, and the mesh panels make it simple to swiftly locate anything.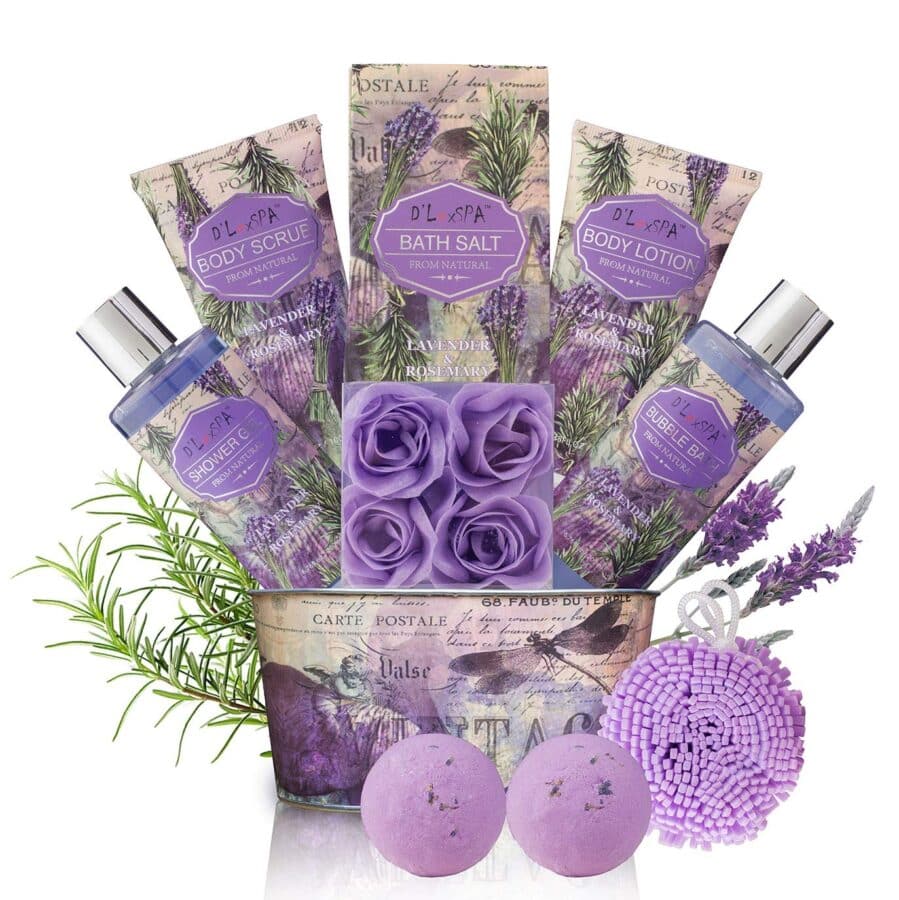 This is the perfect gift for a mother who needs some pampering and relaxation. Natural aromatherapy is offered by the calming aromas of lavender and rosemary, which encourage relaxation and lessen stress. The body lotion, bubble bath bombs, and shower gel are all excellent ways to begin or end a hectic day. The bubble bath bombs will leave your skin feeling soft, smooth, and hydrated.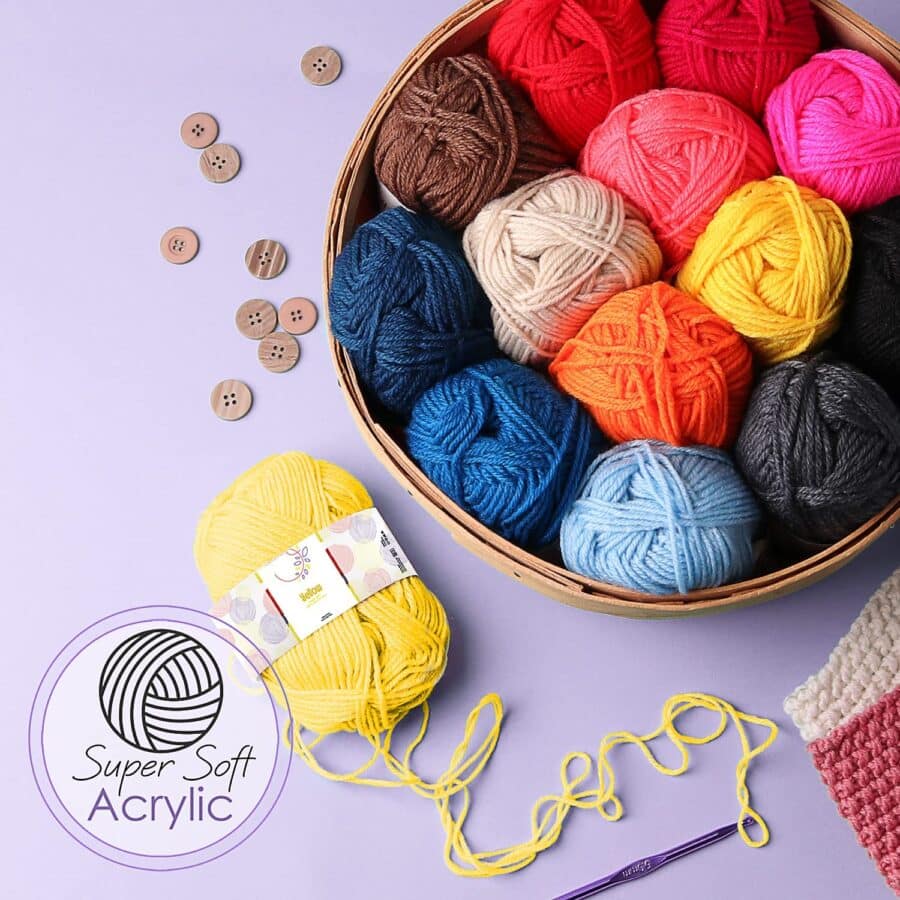 With this knitting kit, she will have everything she needs to make beautiful and unique handmade items like sweaters, scarves, hats, and more. Knitting is not only a relaxing and therapeutic hobby but also allows for the creation of beautiful and meaningful gifts for loved ones, making it an excellent choice for a unique mother's day gift for mom who loves to knit or is interested in learning. Whether she's a beginner or an experienced knitter, this kit offers an array of tools and materials to help her create something special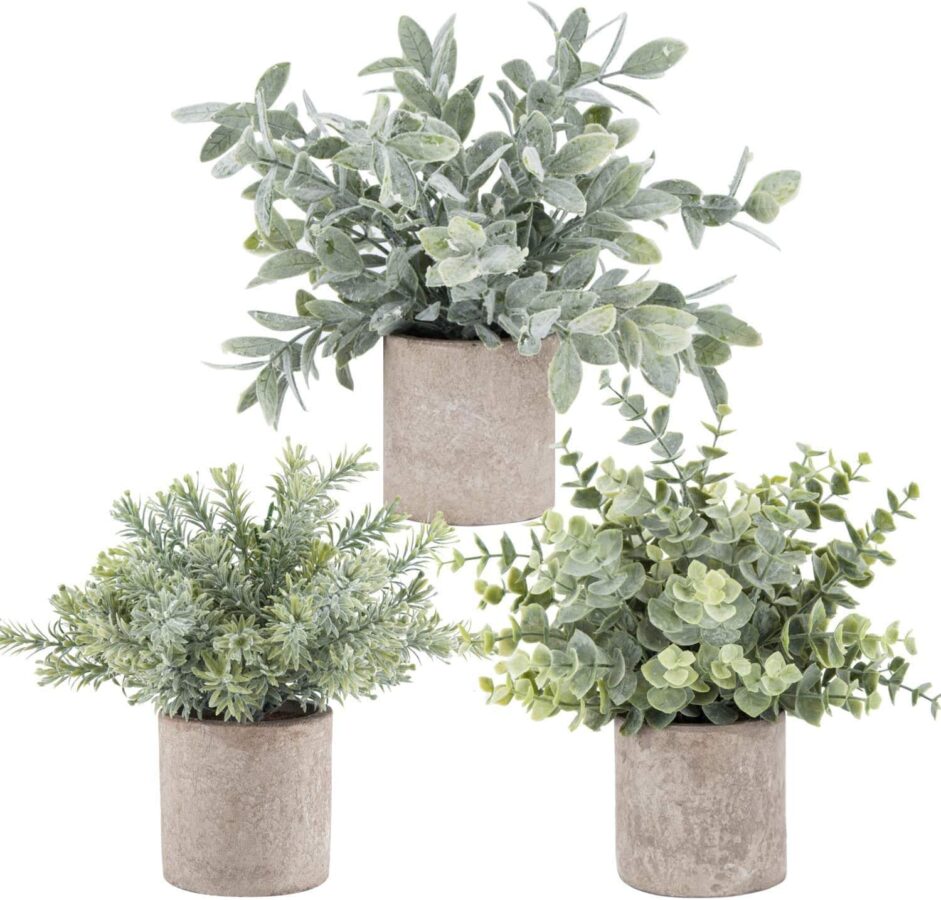 A beautiful potted plant can be an excellent gift idea for mom, especially if she loves gardening or is a nature enthusiast. A potted plant is not only a lovely addition to a home, but it also provides health advantages, such as improving mood and productivity and cleansing the air. Hence, giving your mother a potted plant can be a wonderful way to express your love and gratitude for her while also introducing a little piece of nature into her life.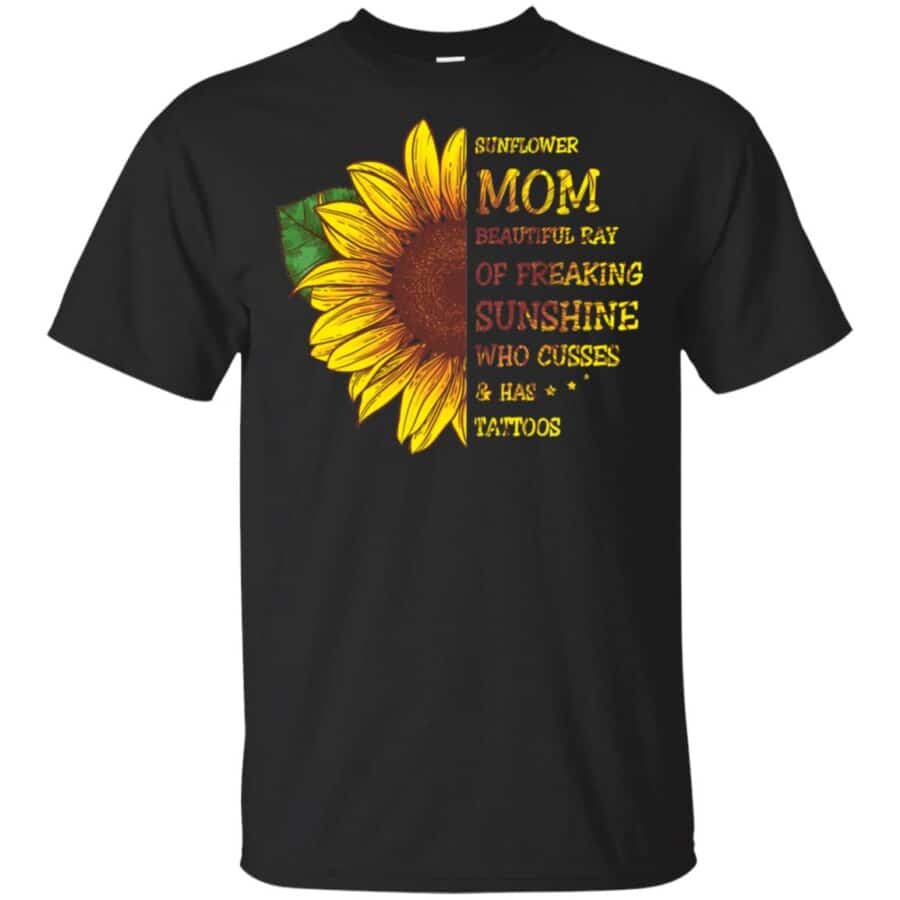 The Sunflower Mom Beautiful gift is just what you need. This gift features a stunning sunflower design that symbolizes the warmth and happiness of family, and the message "Mom, you are beautiful" adds a personal touch that makes this gift extra special. Let get it and make her happy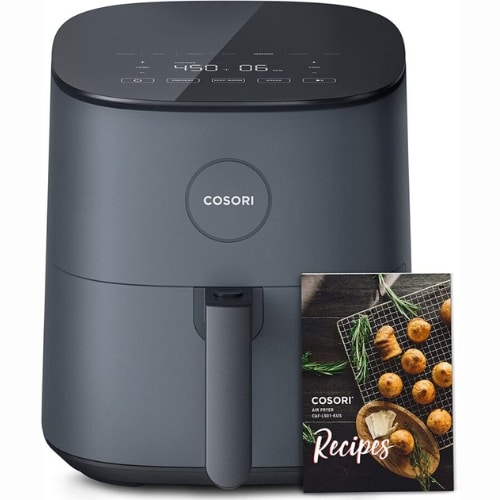 The COSORI Air Fryer is a compact, oilless air fryer that is perfect for small households of one to four people. With its 5 QT capacity and 9-in-1 functionality, this air fryer is a versatile appliance that can be used for a wide range of cooking tasks, from frying and grilling to baking and roasting.
One of the main benefits of the COSORI Air Fryer is that it is a healthy alternative to traditional frying methods. It uses hot air to cook food, eliminating the need for oil or other fats. This makes it a great choice for those who want to enjoy delicious, crispy food without the added calories and fat.

Conclusion
Finding unique mother's day gifts 2023 for your mum might be difficult, but the list of the best 20 original Mother's Day gifts above is sure to give you some ideas. Whatever your mom enjoys doing—cooking, gardening, relaxing, or staying active—there is something on this list for her. For her special day, your mom will undoubtedly appreciate these thoughtful and original gifts, which range from opulent bath sets to personalized jewelry and unusual art prints. So go ahead and give your mother a unique gift that she will enjoy for years to come to let her know how much you appreciate her.
Make this Mother's Day unforgettable by checking out our additional gift options available for purchase at another blog about Mom
20 Cheap Mother's Day Gifts for Every Mom: Spoil Mom without Breaking the Bank in 2023 (under $30)
30 Best Stepmom Gifts on Mother's Day to Show Her You Care
How to Say Heartfelt Thank You Messages for Parents and Quotes About Parents