Introduction
Halloween is a time of year when spooky tales, costumes, and delightful scares take center stage. It's a holiday that both kids and adults eagerly anticipate, as they get to embrace their inner ghouls and goblins. While the night of October 31st is typically associated with haunted houses and terrifying creatures, there's a more family-friendly way to enjoy the Halloween spirit with your little ones: Kids Halloween movies. In this article, we'll explore a list of enchanting, not-so-frightening movies that are perfect for children to enjoy during this spooky season.
The Magic of Kids Halloween Movies
Kids' Halloween movies are a wonderful way to introduce children to the mystique of the holiday. They transport young audiences to whimsical worlds where friendly monsters, talking pumpkins, and mischievous witches are the stars of the show. These films are carefully crafted to deliver captivating stories that capture the imagination while avoiding the truly frightening elements often associated with Halloween.
Halloween Classics for Kids
Casper (1995)
One of the all-time favorites, "Casper," tells the heartwarming story of a friendly ghost named Casper who befriends a young girl named Kat. With its blend of humor and heartfelt moments, this movie is a must-watch for any family's Halloween movie night.
Hocus Pocus (1993)
"Hocus Pocus" follows the misadventures of three witches who return from the dead on Halloween night. With its memorable characters and catchy spells, this film has become a beloved Halloween classic.
Monster Family (2017)
"Monster Family" is a delightful animated film that follows the Wishbone family, who are transformed into monsters during a costume party gone awry. Join them on their hilarious journey to reverse the curse and embrace their monstrous quirks.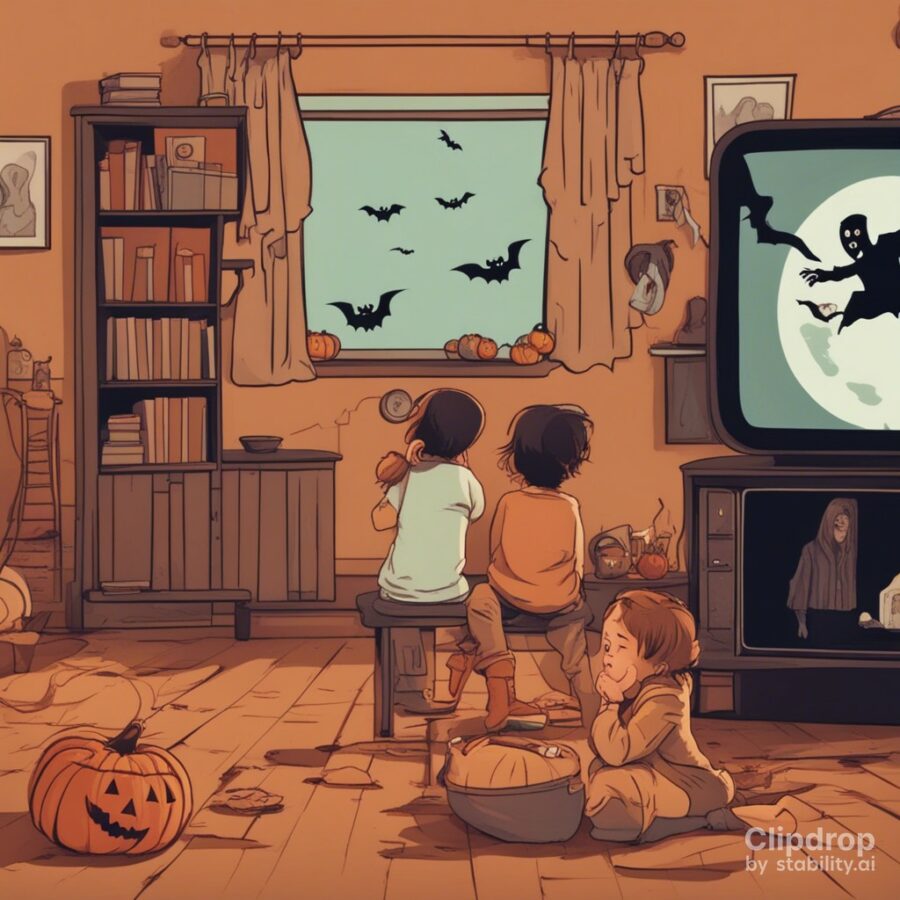 Adventurous Halloween Tales
Hotel Transylvania (2012)
"Hotel Transylvania" takes viewers to a five-star resort run by Dracula himself. When a human stumbles upon the hotel, chaos ensues. This movie blends humor, adventure, and a touch of romance in a way that appeals to both kids and adults.
ParaNorman (2012)
"ParaNorman" tells the story of a young boy with the unique ability to see and communicate with ghosts. When his town faces a zombie uprising, Norman becomes its unlikely hero. This stop-motion marvel offers adventure with a message about acceptance.
Monster House (2006)
"Monster House" is a thrilling tale of three kids who suspect their neighbor's house is alive and eating people. With its spooky atmosphere and suspenseful plot, it's sure to keep kids on the edge of their seats.
Spooky Yet Heartwarming
The Nightmare Before Christmas (1993)
"The Nightmare Before Christmas" is a Tim Burton classic that follows the misadventures of Jack Skellington, the Pumpkin King, as he discovers Christmas. This darkly whimsical tale is perfect for those who enjoy a little spookiness with their holiday cheer.
Corpse Bride (2005)
"Corpse Bride" is a visually stunning film that tells the story of a young man who accidentally proposes to a deceased bride while rehearsing his vows in the woods. The film's gothic charm and emotional depth make it a Halloween favorite.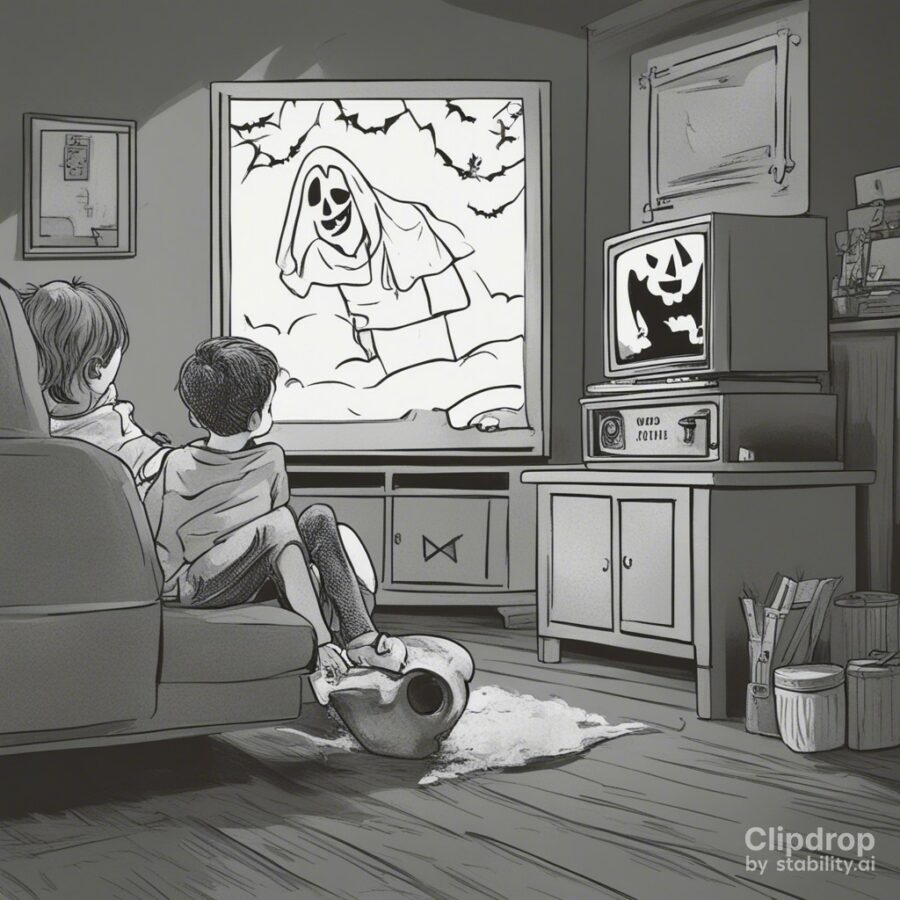 Not-So-Scary Halloween Specials
It's the Great Pumpkin, Charlie Brown (1966)
A timeless classic, "It's the Great Pumpkin, Charlie Brown" follows the Peanuts gang as they celebrate Halloween. Charlie Brown's quest to see the Great Pumpkin is both endearing and hilarious, making it a seasonal must-watch.
Curious George: A Halloween Boo Fest (2013)
For the youngest viewers, "Curious George: A Halloween Boo Fest" offers gentle Halloween-themed adventures with everyone's favorite curious monkey. It's a perfect introduction to the holiday for preschoolers.
Modern Halloween Delights
Hotel Transylvania 3: Summer Vacation (2018)
In "Hotel Transylvania 3: Summer Vacation," the gang sets sail on a monster cruise. Dracula finds unexpected romance, and the family faces a new set of comedic challenges. This installment continues to deliver laughs and adventure.
Spookley the Square Pumpkin (2005)
"Spookley the Square Pumpkin" is an endearing tale of a square pumpkin who learns to embrace his differences. This heartwarming story promotes inclusivity and self-acceptance, making it a valuable addition to your Halloween movie lineup.
Crafting the Perfect Halloween Movie Night
To create the ultimate Halloween movie night for your family, consider the following tips:
Set the mood with spooky decorations.
Prepare Halloween-themed snacks.
Encourage kids to dress up in costumes.
Create a cozy viewing area with blankets and pillows.
Let kids take turns picking their favorite movies from the list.
Why Kids' Halloween Movies Are a Great Choice
Kids' Halloween movies offer several benefits, including:
Providing a safe and enjoyable way to celebrate Halloween.
Fostering creativity and imagination.
Teaching valuable lessons about friendship, courage, and acceptance.
Creating cherished family traditions.
The Importance of Parental Guidance
While kids' Halloween movies are generally designed to be family-friendly, it's essential for parents to exercise some discretion and provide guidance based on their children's age and sensitivity levels. Always be prepared to answer questions and offer comfort if a movie becomes too intense for your little ones.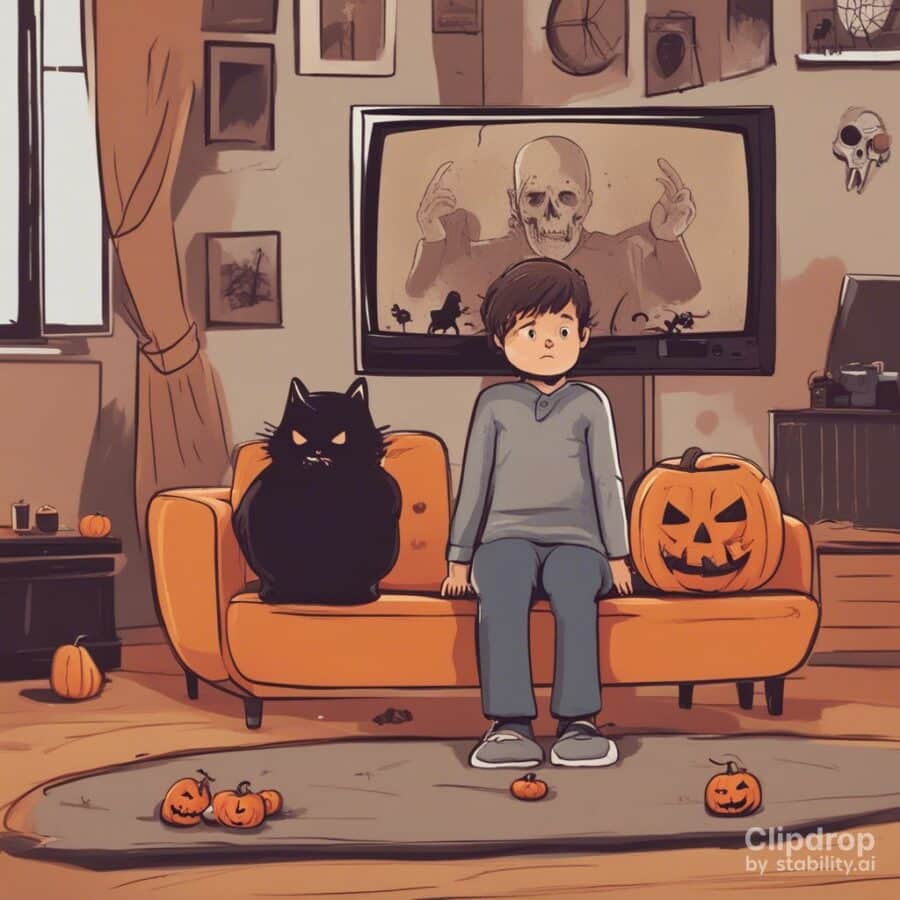 Conclusion
Halloween is a time for families to come together and create lasting memories. Kids' Halloween movies provide a fantastic opportunity to enjoy the magic of the season without the need for overly scary experiences. So, gather your little monsters, prepare the popcorn, and embark on a delightful journey into the enchanting world of Halloween films.
Frequently Asked Questions (FAQs)