In this article, we'll dive into a variety of enchanting and family Halloween costume ideas that will make your family the talk of the neighborhood
Introduction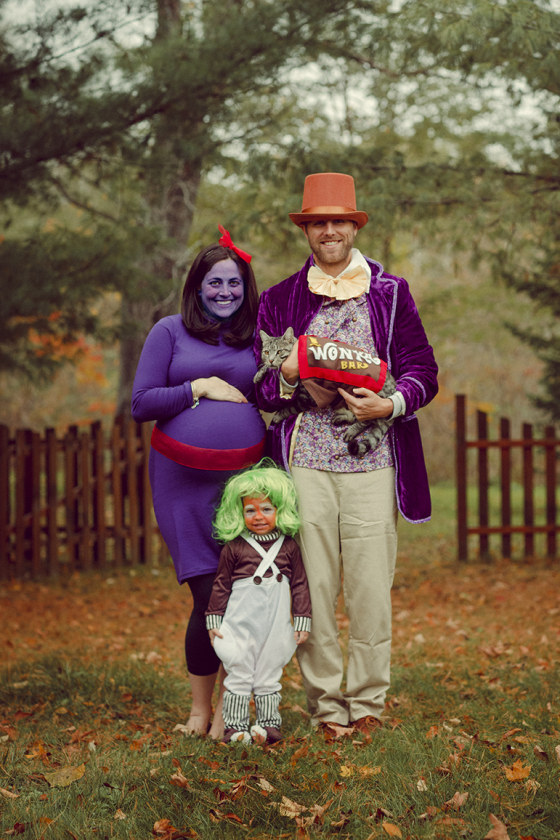 Halloween is just around the corner, and it's the perfect time for families to showcase their creativity and unity through matching costumes. Family Halloween costumes for 3 present an exciting opportunity to express your shared interests and bond over the spirit of the season. In this article, we'll dive into a variety of enchanting and family Halloween costume ideas that will make your family the talk of the neighborhood. Whether you're aiming for spooky, funny, or heartwarming, we've got you covered with our expert suggestions and first-hand experiences.
Why Family Halloween Costumes Matter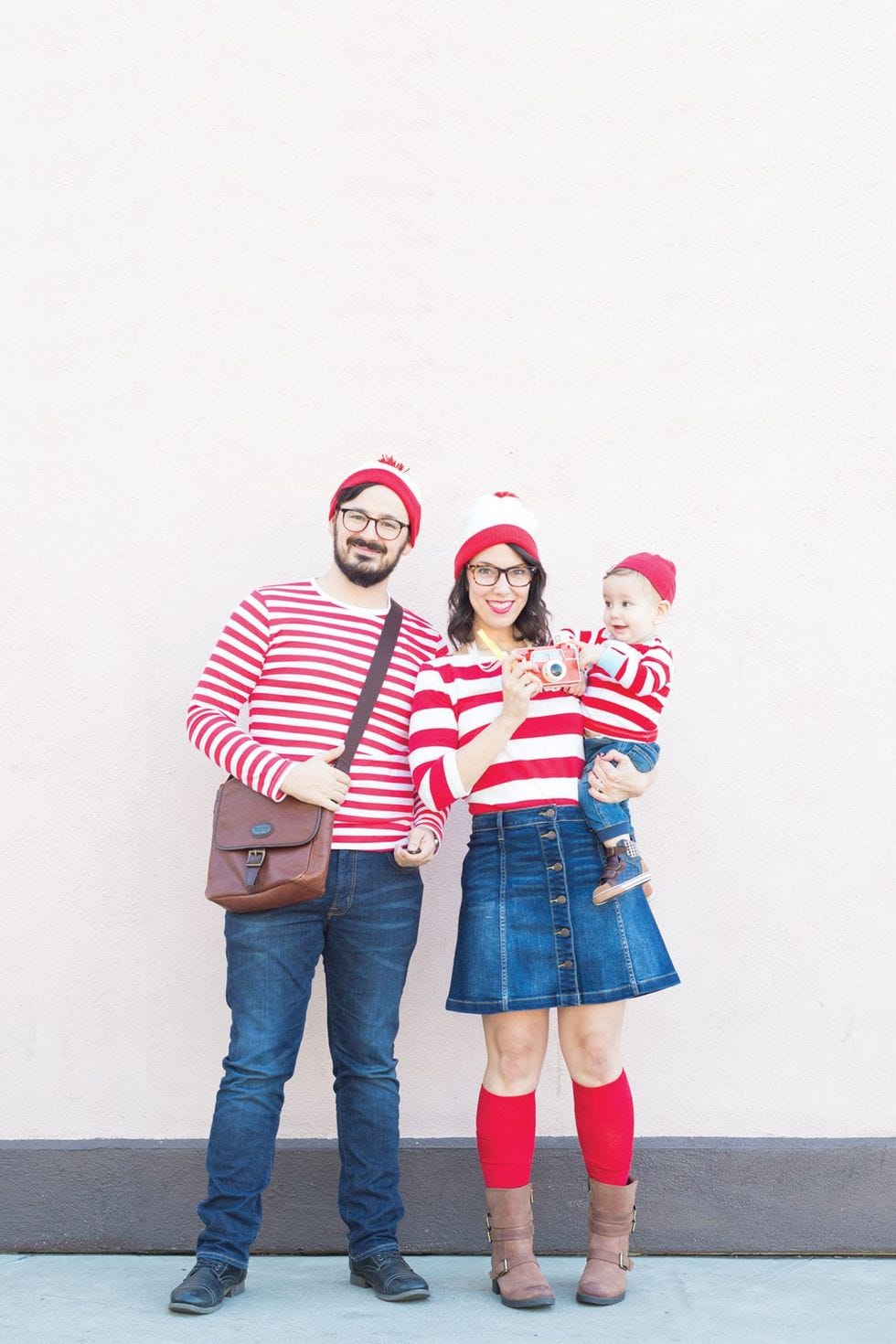 Family Halloween costumes offer a unique opportunity to showcase your creativity and unity as a family. When you coordinate your costumes, you not only stand out in the crowd but also create a sense of togetherness that's truly special. These costumes are not just outfits; they are a representation of your whole family's personality and interests.
The Benefits of Coordinating Costumes
Coordinating family Halloween costumes comes with a multitude of benefits. First and foremost, it's incredibly fun! Collaborating on costume ideas, choosing themes, and working together to bring those ideas to life can be a memorable bonding experience for the entire family. Moreover, coordinated costumes often attract attention and admiration from neighbors parents, friends and fellow Halloween enthusiasts, making your trick-or-treating or Halloween party all the more exciting.
Family Costume Ideas for 3
Magical Wizarding Trio: Wands, Wonders, and Wizardry
Embrace the enchantment of the wizarding world by dressing up as your favorite magical trio. Transform into the iconic characters of Harry, Hermione, and Ron, complete with wands, robes, and Gryffindor scarves.
Classic Fairytale Adventures: Once Upon a Halloween
Step into the pages of beloved fairytales by embodying classic characters like Cinderella, Prince Charming, and their trusty Fairy Godmother. A sprinkle of fairy dust (glitter, of course) completes the enchanting look.
Embark on an outer-space adventure as astronauts exploring the cosmos together. Dress in astronaut suits, add space helmets, and a mini rocket prop for an out-of-this-world family Halloween costume.
Under the Sea Adventure: Mermaids, Pirates, and Treasures
Dive deep into the ocean-themed costumes with mermaid, pirate, shark and treasure chest outfits. Let your creativity shine as you transform into a mystical mermaid, a swashbuckling pirate, a shark and a sparkling treasure trove.
Dynamic Superhero Trio: Saving the Day in Style
Unleash your superpowers and save the day as a dynamic superhero trio. Whether it's Superman, Wonder Woman, and Batman or any other trio, these costumes are a symbol of unity and strength.
Enchanted Disney Characters: A Fairy Tale Family
Enter the magical world of Disney by becoming a trio of iconic characters like Mickey Mouse, Minnie Mouse, and Goofy. Don't forget the ears, gloves, and colorful costumes to bring the classic movie, and enchantment to life.
Classic Trio Costume Ideas
Dive into the world of classic Halloween characters that never go out of style. Consider dressing up as the iconic trio of witches, complete with pointy hats and broomsticks. Alternatively, transform into a gang of vampires, with capes, fangs, and a touch of mystery. These timeless costumes are easy to put together and instantly recognizable.
Pop Culture Ensembles
If your family is in tune with pop culture, why not pay homage to your parents' favorite TV shows, movies, or musicians? Dress up as characters from a beloved series or movie or emulate the style of a famous trio. From the Ghostbusters to the Sanderson sisters from "Hocus Pocus," there's no shortage of inspiration to draw from.
Fantasy and Mythical Creatures
Embark on a fantastical journey by becoming mythical creatures like unicorns, dragons, and fairies. With a sprinkle of glitter and a dash of imagination, you can create an enchanting trio that's sure to captivate everyone's attention. Let your creativity run wild as you bring these magical beings to life.
Foodie Fun
For a lighthearted twist, turn your family into a trio of your favorite snacks, candy or beverages. Whether it's a pizza slice, a bunch of grapes, or a trio of M&M candies, these costumes are not only amusing but also a unique conversation starter at any get house or Halloween party.
DIY Delights
Unleash your artistic side by crafting DIY costumes that reflect your family's interests. From a trio of famous painters with mini canvases to the planets in our solar system, homemade costumes allow little one of you to customize every detail and showcase your creativity.
Ghoulishly Adorable
If you're aiming for a mix of spooky and adorable, consider going the route of adorable monsters. Think of a tiny Frankenstein's monster, a mini werewolf, and a creepy pint-sized mummy. This approach adds a touch of frightful fun without being too intimidating.
Superheroes Unite
Embrace your inner superheroes by dressing up as a trio of crime-fighting champions. From Batman, Wonder Woman, and Superman to characters of your own creation, this theme lets you save the day in style.
Dynamic Disney Trio
Disney magic never gets old, and neither do the beloved characters that grace our screens. Transform into a trio of Disney princesses, heroes, or sidekicks. With a dash of enchantment and a sprinkle of nostalgia, you'll create memories that will last a lifetime.
Best Family Halloween Costumes for 3
'The Addams Family' Halloween Costume
Embrace the eerie charm of the Addams Family by dressing up as Gomez, Morticia, Wednesday, and Pugsley. Dark and quirky, this costume choice pays homage to the iconic gothic characters
'Alice in Wonderland' Halloween Costumes
Let's move on to Alice and White Rabbits and Queens of Hearts! You will instantly be identified if you wear those character dresses in this popular film. Find a tutorial on Say Yes.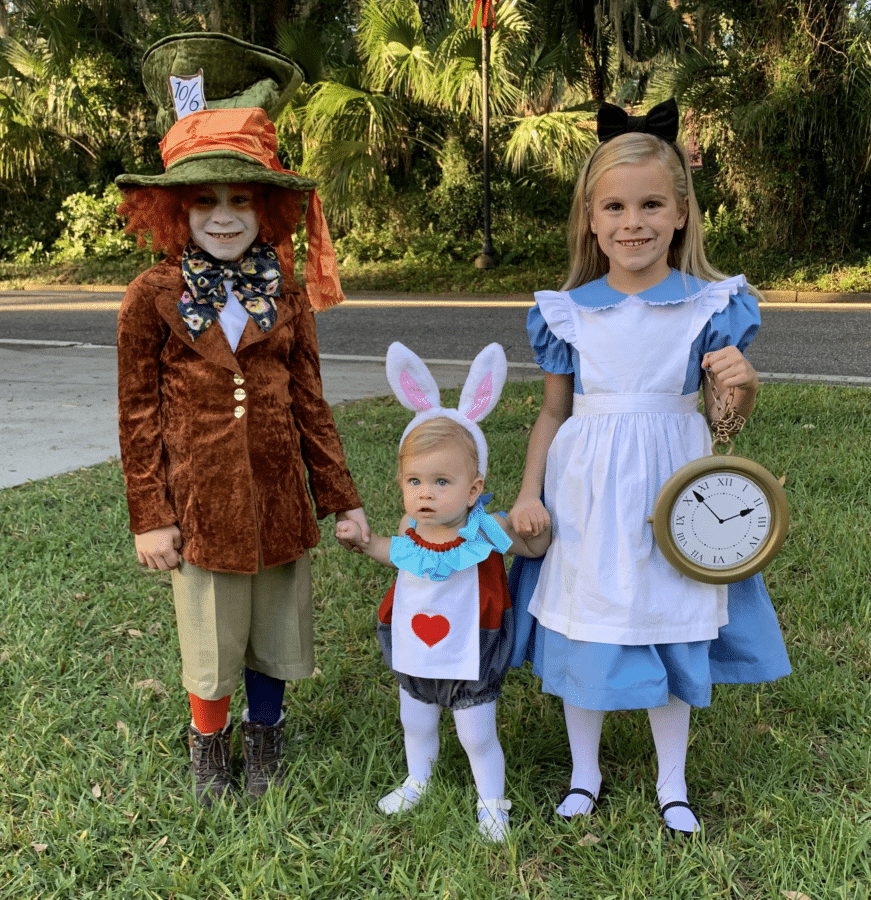 Minions Halloween Costumes
Embrace the world of playfulness with the 'Minions'. Sport iconic overalls and goggles, and let your mischievous side shine. These costumes promise a day of laughter and heartwarming fun.
Robot Family Halloween Costumes
Step into the future with the 'Robot Family' Halloween costumes. Transform into a family of robots with metallic fabrics and reflective materials. Whether you're beeping or showcasing robotic dances, these costumes offer an imaginative exploration of innovation.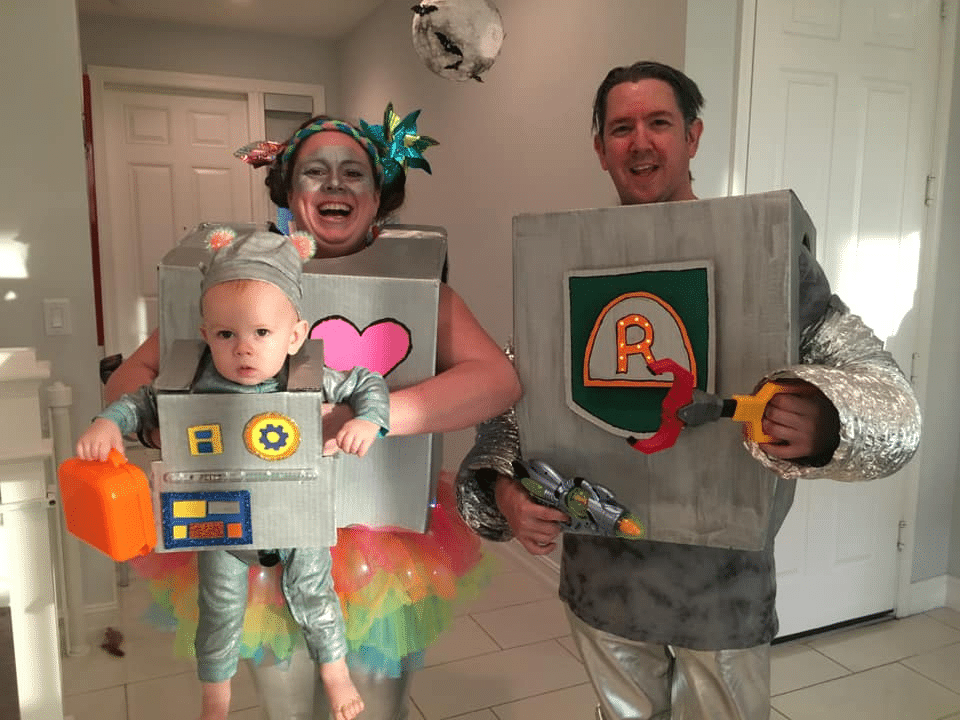 Mario, Princess Peach, and Toad Halloween Costume
Embark on a classic video game adventure with the 'Mario, Princess Peach, and Toad'. From Mario's red cap to Princess Peach's gown and Toad's mushroom head, these costumes capture teamwork and camaraderie.
Theodore, Alvin, and Simon from 'Alvin and the Chipmunks' Halloween Costume
Enter the world of music and charm with 'Theodore, Alvin, and Simon' Halloween costumes from 'Alvin and the Chipmunks.' Embody chipmunk personalities and harmonize your way through Halloween.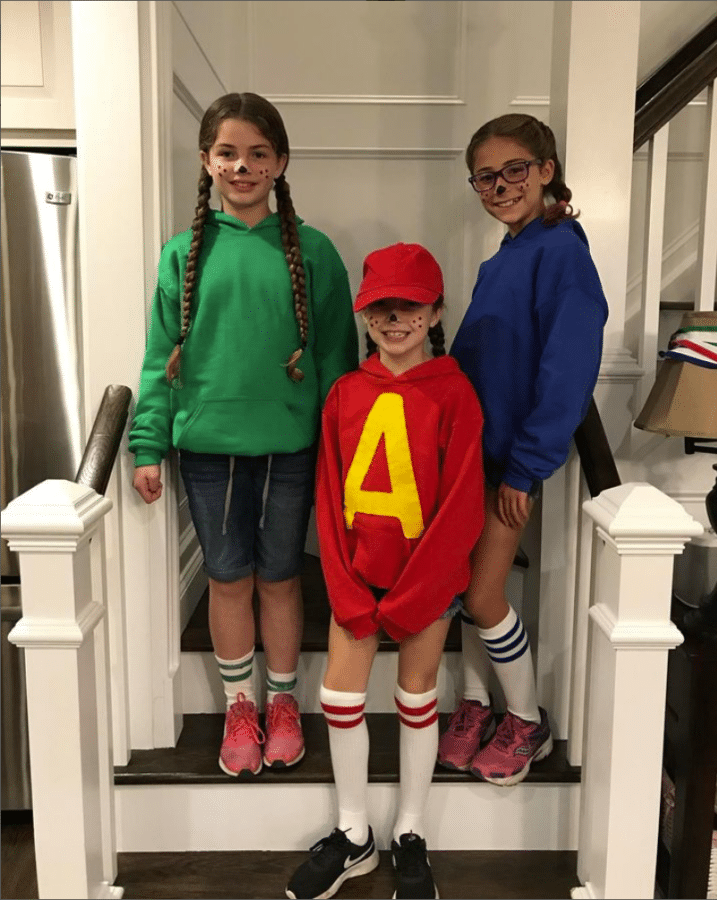 'The Little Mermaid' Family Halloween Costume
Dive into an underwater adventure with 'The Little Mermaid' family costume. Transform into Ariel, Flounder, and Sebastian, and bring the magic of the ocean to life.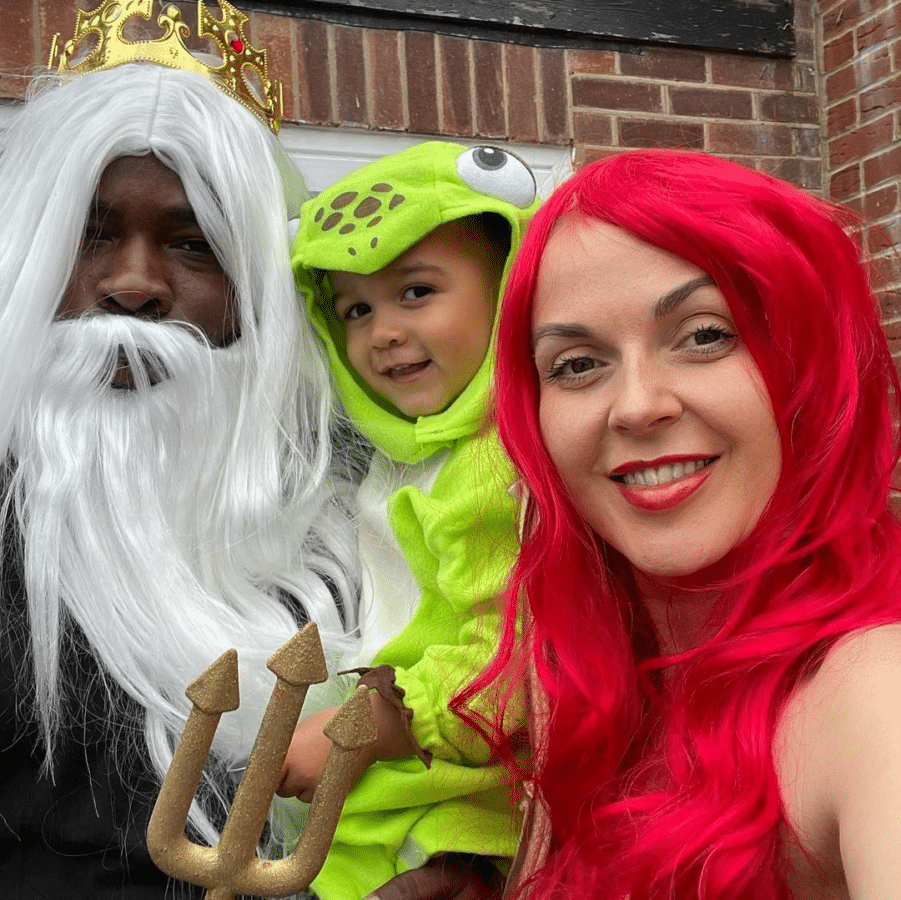 Hot Dog, Ketchup and Mustard Family Halloween Costume
Add a touch of humor to Halloween with this food-themed family costume idea. Dress as a hot dog, ketchup, and mustard bottles, creating a fun and playful look.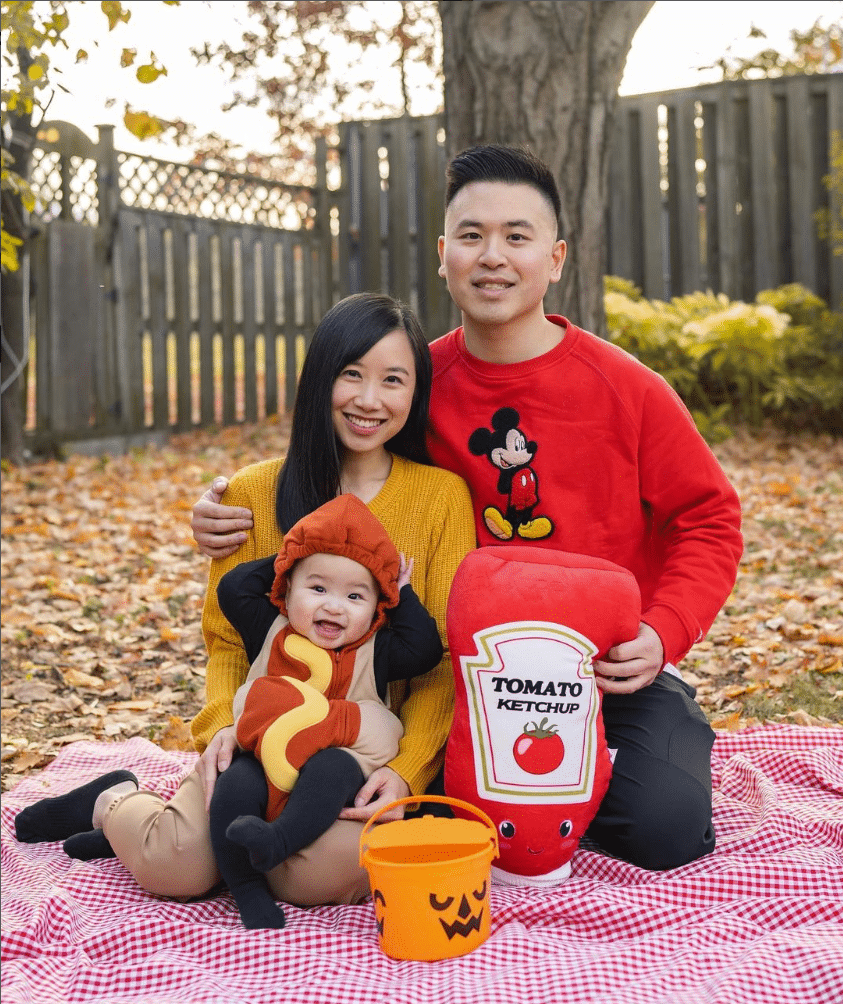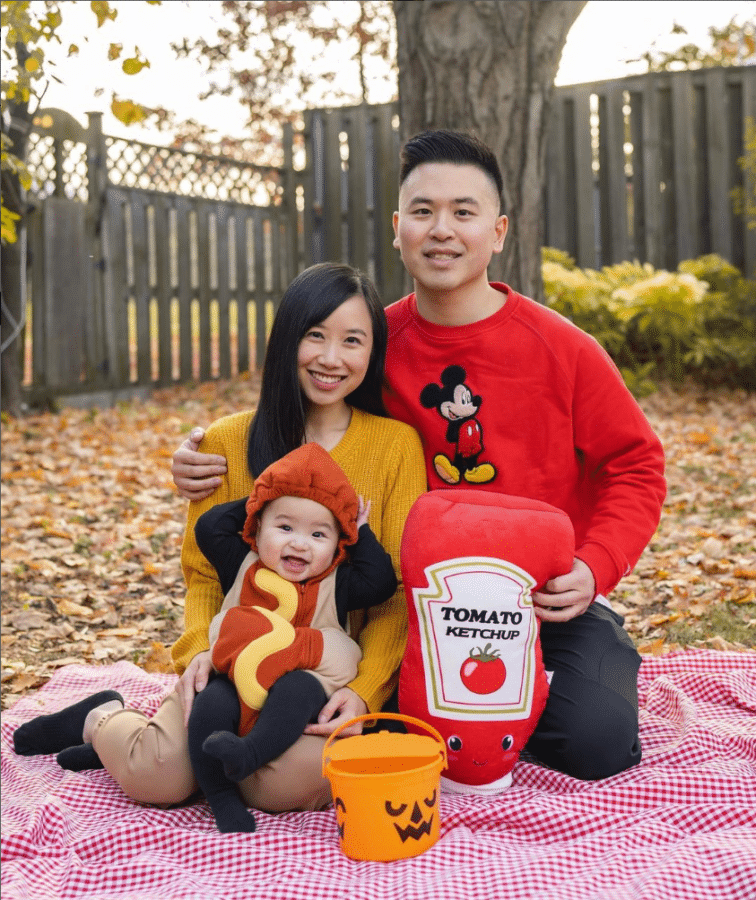 'The Wizard of Oz' Costumes
Follow the yellow brick road with 'The Wizard of Oz' costumes. Become Dorothy, the Scarecrow, the Tin Man, and the Cowardly Lion as you embark on a magical journey.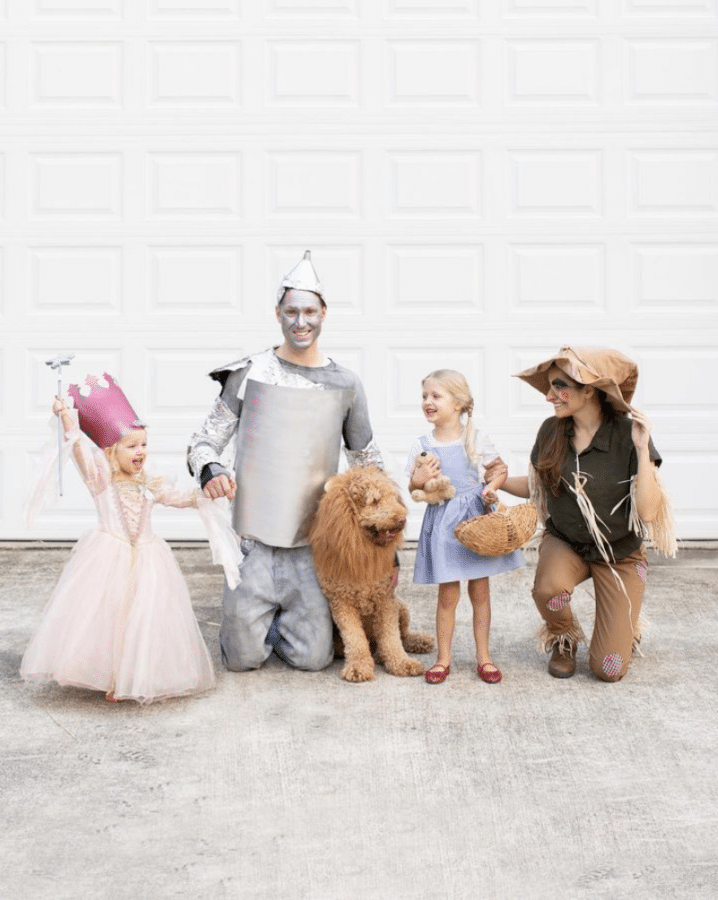 Alien Family Halloween Costume Idea
Channel extraterrestrial vibes with an alien family Halloween costume. Dress the kids in metallic colors, add antennas, and embrace the otherworldly for a unique and attention-grabbing look.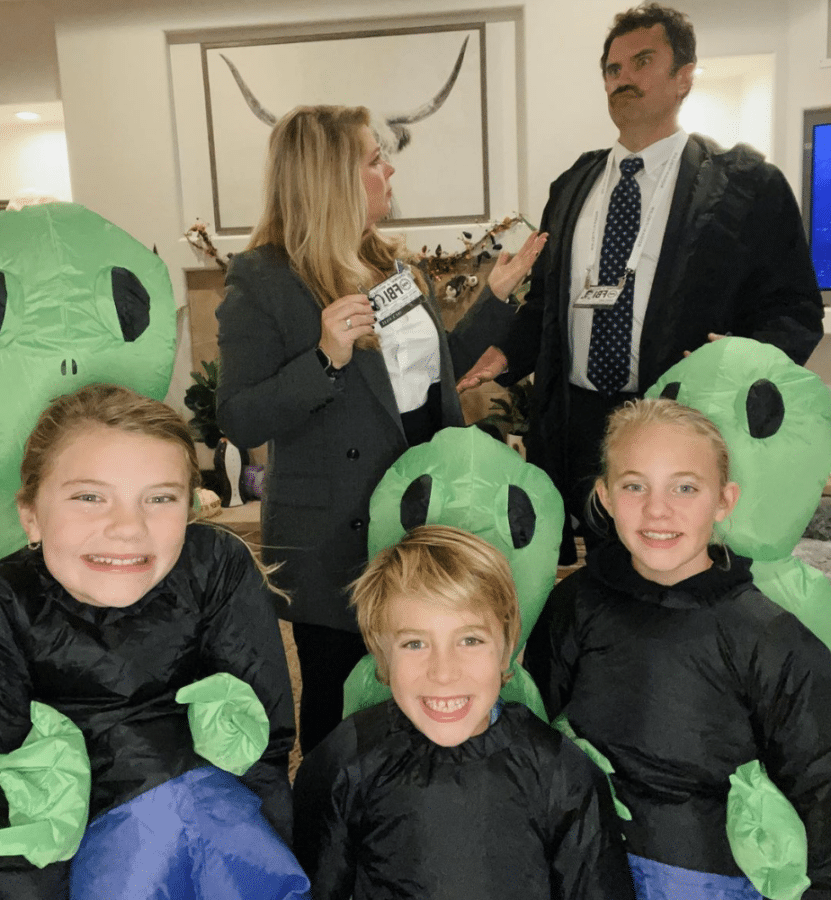 Chicken and Farmer Baby and Parent Costume
Embrace the charm of farm life with the chicken and farmer baby and parent costume. As adorable chicks and a nurturing farmer, you'll evoke the warmth of rural living and the joy of family bonds. These costumes radiate coziness and unity, making them an endearing choice for families who appreciate the simple pleasures of country living.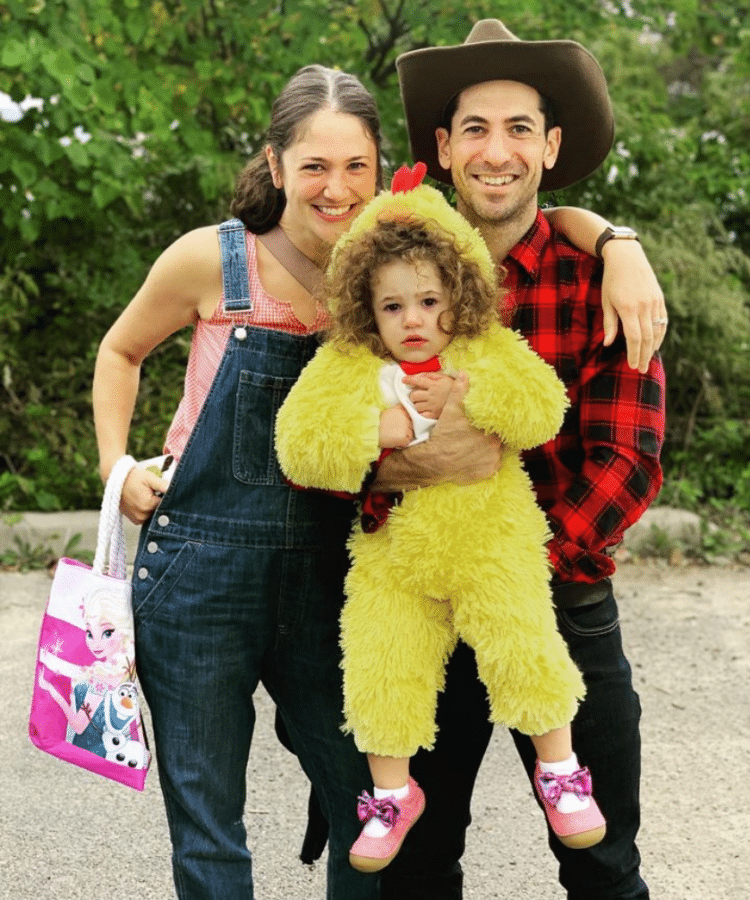 'Ghostbusters' Family Halloween Costume
Prepare for a supernatural adventure with the 'Ghostbusters' family Halloween costume. By donning the iconic jumpsuits and proton packs, you'll become a team of paranormal investigators ready to tackle ghosts and ghouls. This ensemble combines nostalgia, camaraderie, and a dash of spooky fun, adding excitement to your Halloween celebration.
Mickey and Minnie Mouse Family Costumes
Celebrate Disney's timeless magic with Mickey and Minnie Mouse family costumes. Stepping into these beloved characters' shoes infuses your Halloween with whimsy and enchantment. Mickey's charisma and Minnie's charm create an iconic duo that's endearing and nostalgic. These costumes embody the spirit of childhood memories, adding classic magic to your celebration.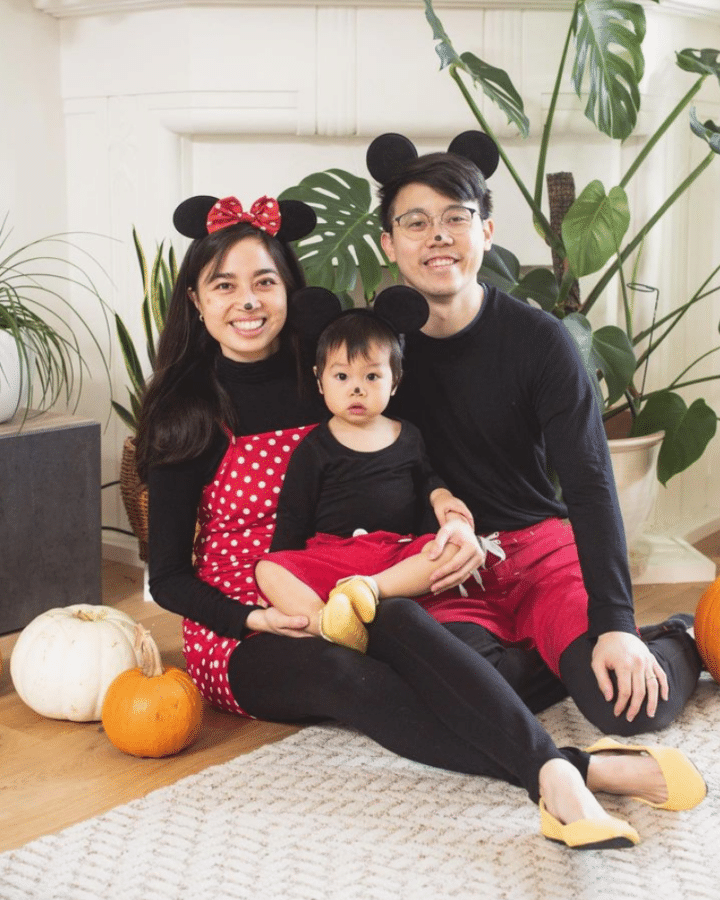 'Harry Potter' Halloween Costumes
Immerse yourself in magic with 'Harry Potter' costumes. As Harry, Hermione, Ron, and more, channel the adventure and camaraderie of the series. With wands at the ready and Hogwarts scarves proudly displayed, you'll evoke the essence of the wizarding world. From Quidditch matches to magical moments, these costumes add fantasy to your Halloween.
Farmer's Fall Harvest Halloween Costumes
Embrace the rustic charm of autumn with the farmer's fall harvest costume. Dress as scarecrows, farmers, and harvest produce to embody the coziness of the season. This ensemble captures the essence of farm life and fall traditions, making it a delightful choice for families who relish the beauty of nature's bounty.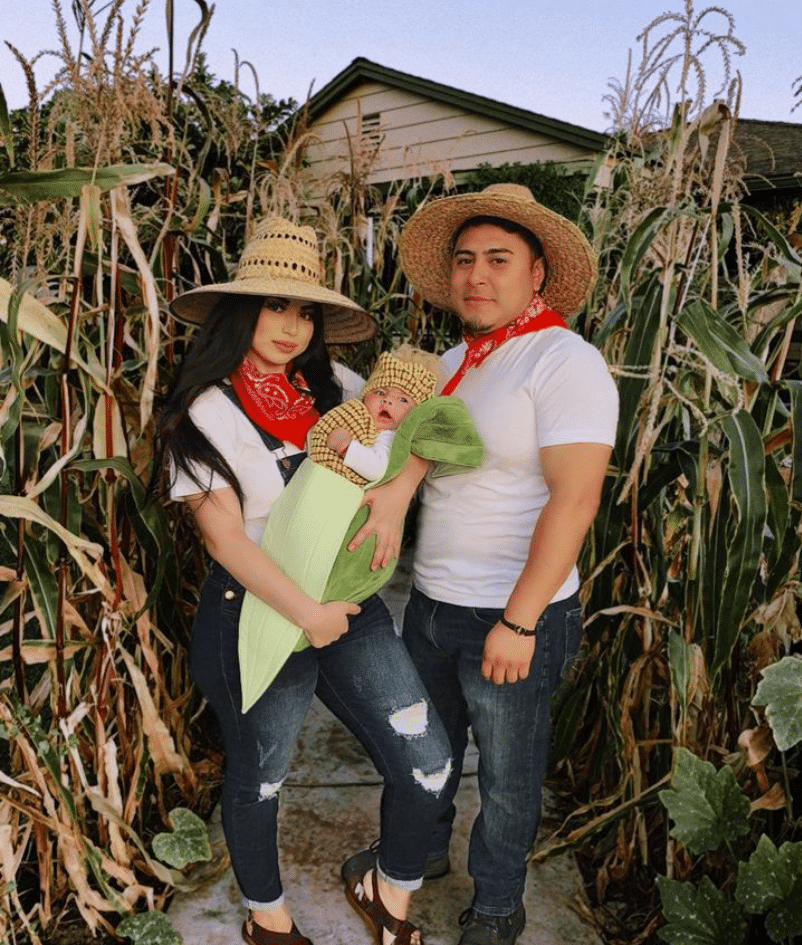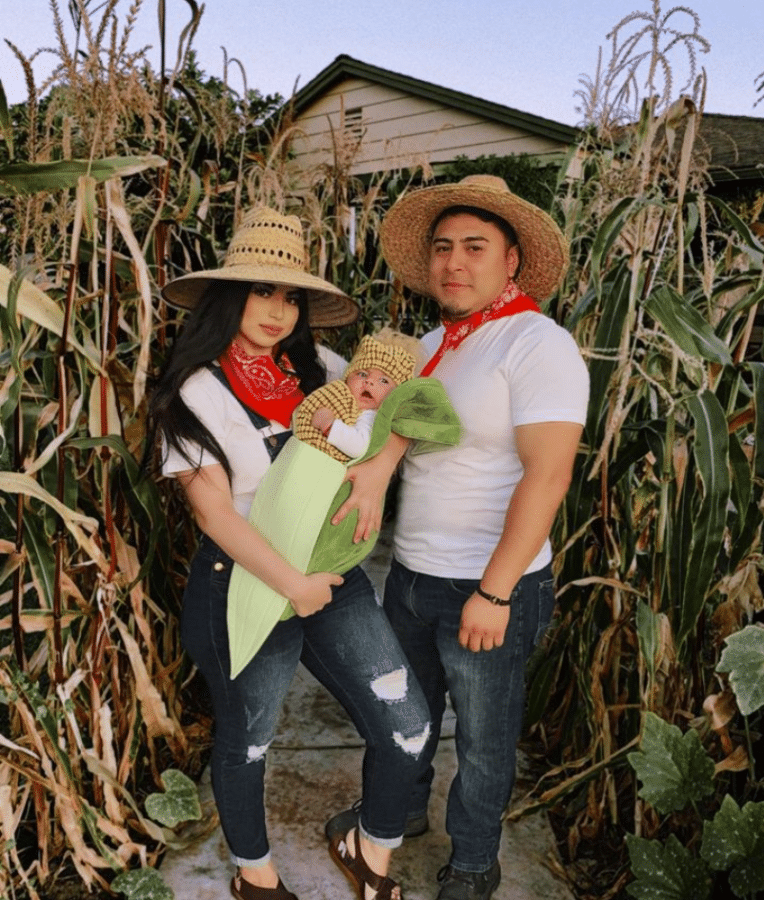 Dressing up for Halloween doesn't always have to involve elaborate costumes and intricate designs. Embrace simplicity and unity with Halloween matching shirts. This family costume idea focuses on coordinating themed shirts that exude festive spirit while offering comfort and ease.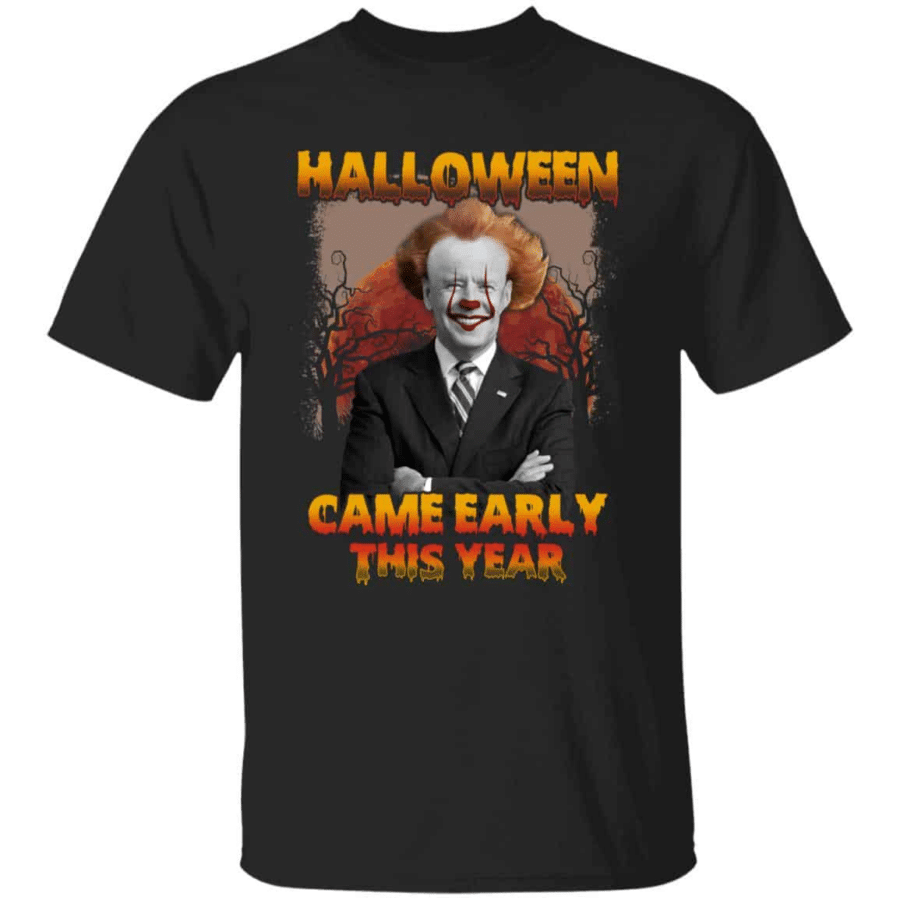 'Teenage Mutant Ninja Turtles' Family Costume
Unleash your inner heroes in a half shell with the exciting 'Teenage Mutant Ninja Turtles' family costume. Dive into the action-packed world of these iconic heroes and become Leonardo, Michelangelo, Donatello, and Raphael. With their distinct personalities and ninja skills, each turtle brings a unique flavor to the team, making this costume choice a dynamic and empowering one.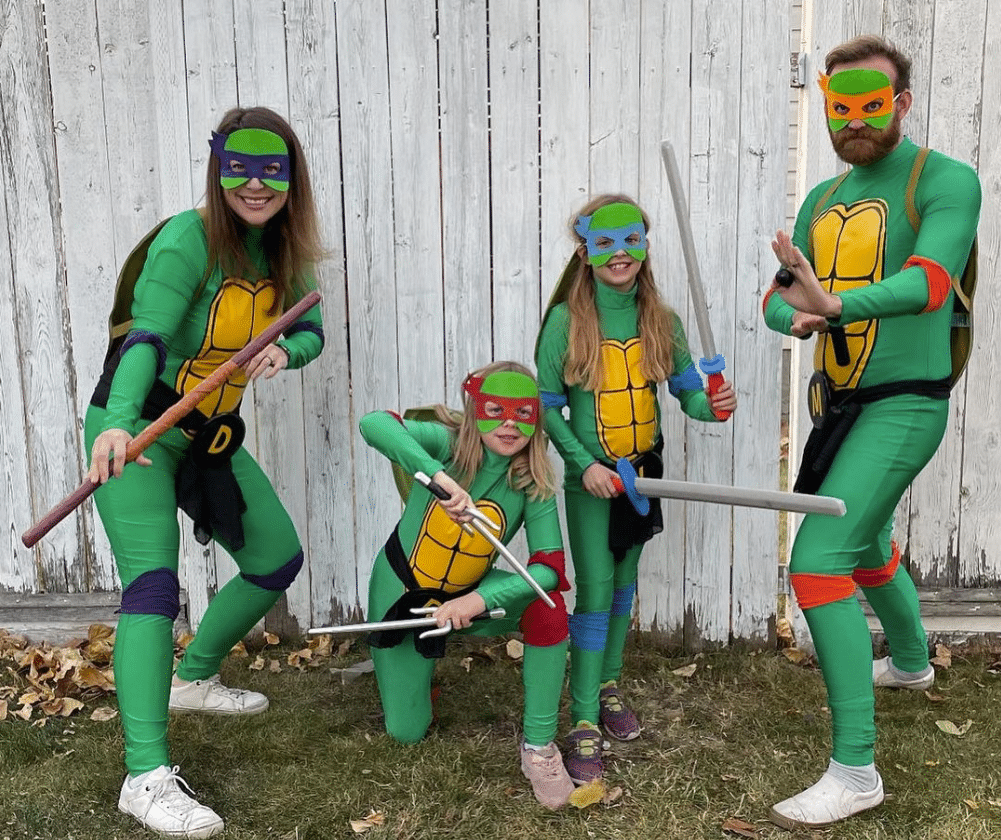 Weather Family Costumes
Step into the fascinating and ever-changing world of weather with the captivating 'Weather' costumes. This unique and imaginative ensemble allows your family to embody the forces of nature, from sunny skies to thunderstorms, in a creative and visually striking way.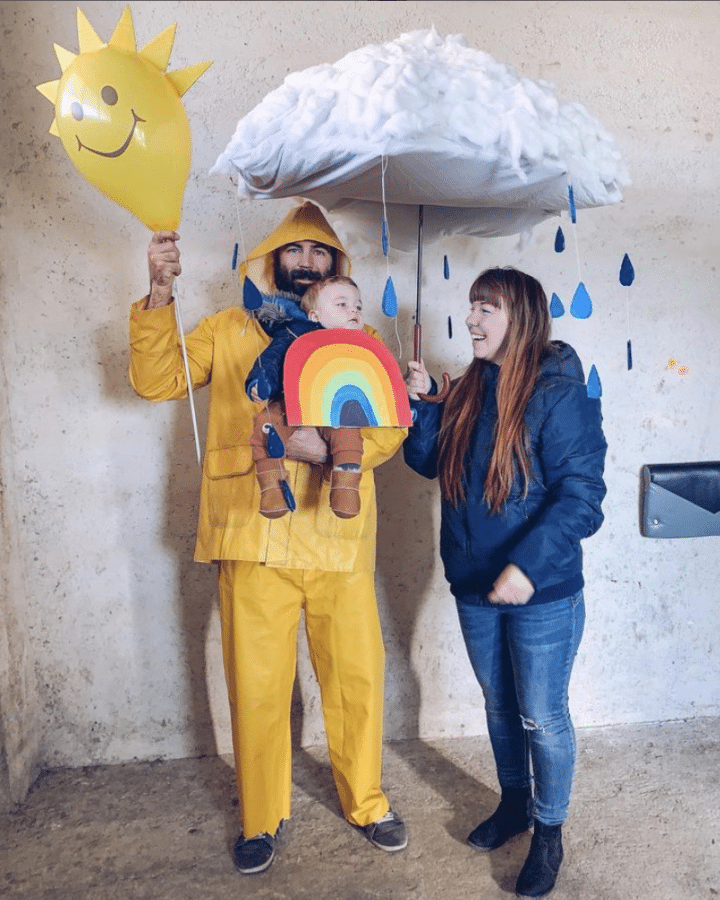 Glow-in-the-Dark Skeleton Family Costume
Step into the realm of the eerie and enchanting with the mesmerizing 'Glow-in-the-Dark Skeleton' best family Halloween costumes. This spine-tingling ensemble takes the classic skeleton look to a whole new level, adding an element of mystery and fascination that's sure to captivate all who encounter it.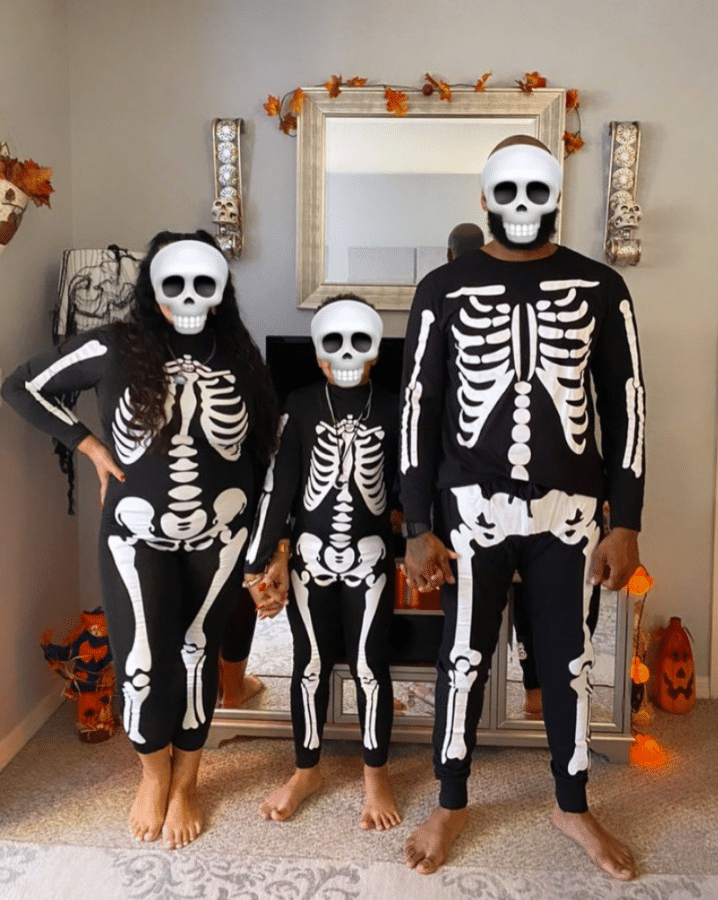 Little Red Riding Hood
Step into the pages of a beloved fairy tale with the enchanting 'Little Red Riding Hood' family costume. This timeless and classic ensemble brings to life the endearing tale of a brave young girl's journey through the woods, capturing both the innocence and the allure of the narrative.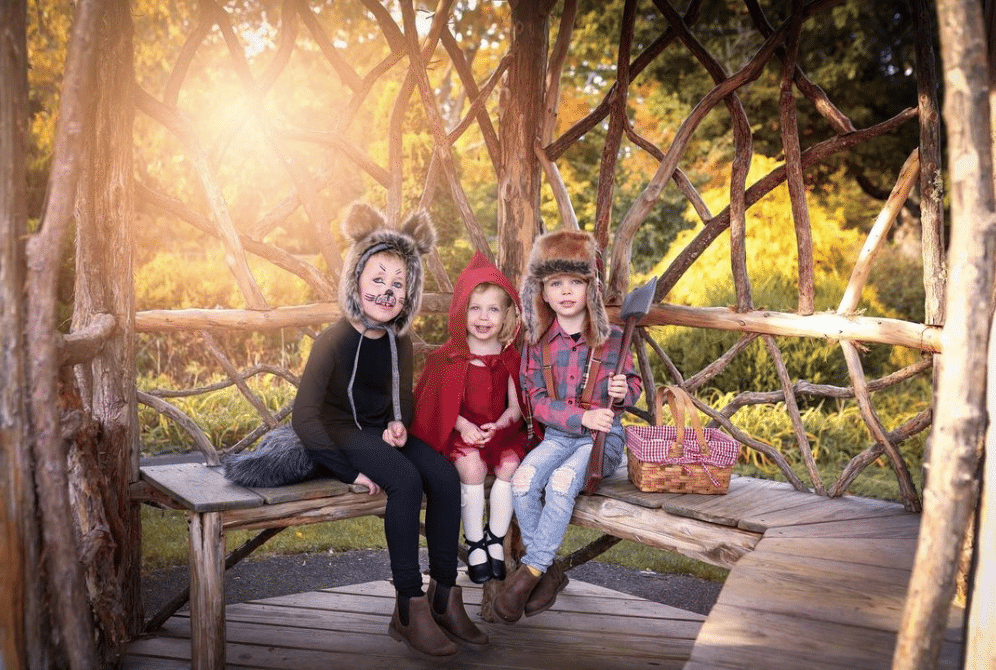 Toy Story Family Costume
Step into a world of imagination and nostalgia with the enchanting 'Toy Stories' family costume. This delightful ensemble brings to life the beloved toys from your favorite childhood tales, allowing your family to embody the magic of playtime and friendship in a whimsical and heartwarming way.
Frappuccino Costumes
Indulge in a cute and whimsical blend of creativity and sweetness with the delightful 'Frappuccino' costumes. This charming ensemble brings the beloved coffeehouse beverage to life, allowing your family to embody the deliciousness of a frothy and flavorful frappuccino in a fun and eye-catching way.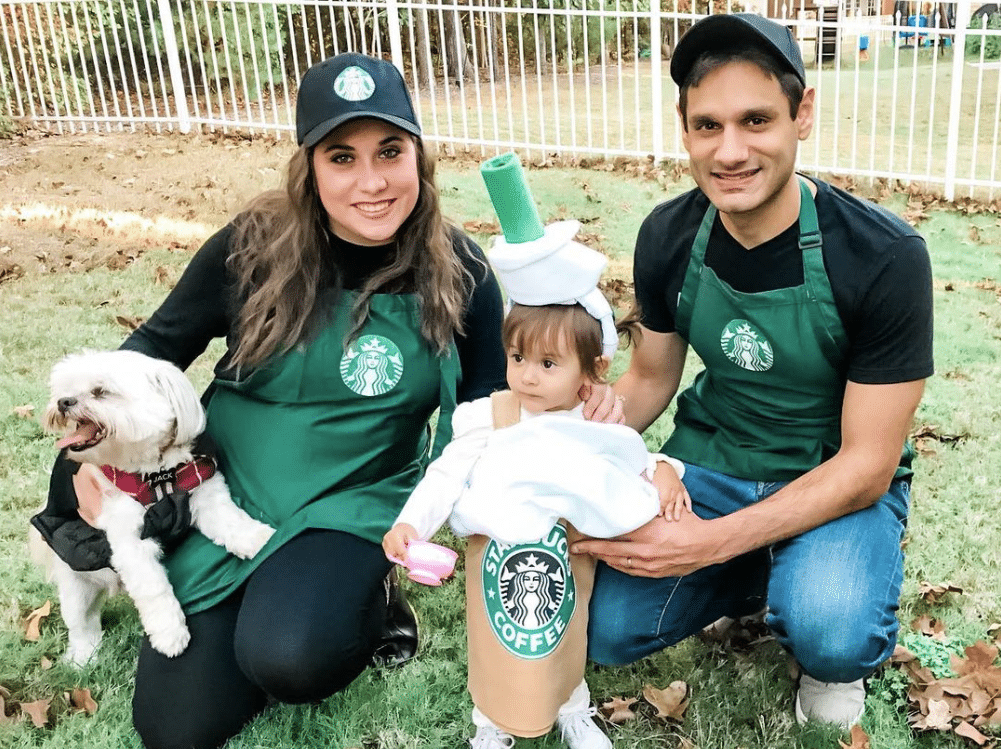 Bluey Family Costume
Enter the colorful and whimsical world of 'Bluey' with the delightful 'Bluey Family' costume. This ensemble brings to life the beloved characters from the popular animated series, allowing your family to step into the shoes of Bluey, Bingo, Bandit, and Chilli. Get ready for a day filled with imagination, play, and heartwarming moments inspired by the show.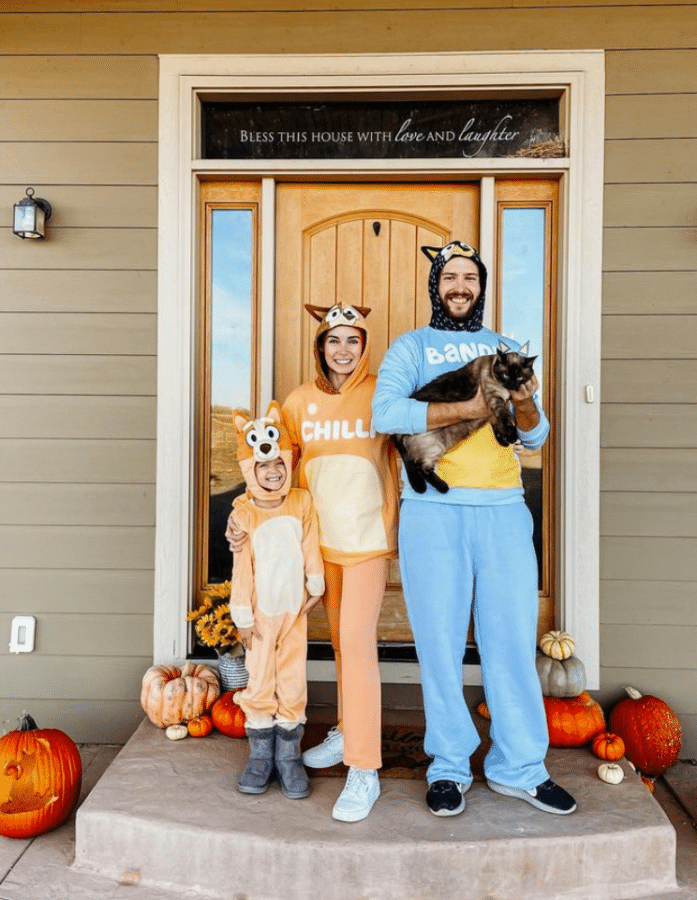 Conclusion
Halloween is a time for families to come together, have fun, and create lasting memories. Embrace the joy of dressing up in coordinating family Halloween costumes for 3 and watch as your unity and creativity shine. With endless possibilities and a little imagination, you can turn this Halloween into an unforgettable experience that celebrates your bond as a trio. So, gather your loved ones, get crafting, and prepare for a Halloween like no other!
FAQs
Can we mix and match different costume themes for our family of three?
Absolutely! Mixing and matching costume themes can lead to wonderfully unique and creative ensembles. For instance, you can combine a superhero, a pirate, and a witch for a surprising and fun twist.
How can we ensure our family costumes are comfortable for trick-or-treating?
Comfort is key, especially during a night of trick-or-treating. Opt for costumes made from breathable materials and consider layering to accommodate changing weather conditions.
What are some DIY costume ideas for families on a budget?
DIY costumes can be both affordable and imaginative. Try creating your own group of adorable woodland creatures using simple sewing techniques and thrifted materials.
Are there any themed accessories that can enhance our family costumes?
Absolutely! Themed accessories like matching hats, capes, or even coordinating props can elevate your family's Halloween costumes to the next level of creativity and detail.
Can we involve our children in the costume design process?
Involving your children in the costume design process can be a delightful bonding experience. Ask for their input and let their imaginations run wild as you collaborate on the perfect ensemble.
Where can we find inspiration for unique family Halloween costumes?
Draw inspiration from your child, favorite movies, TV shows, books, or even historical eras. Brainstorming as a family can lead to exciting and unexpected costume ideas.